10 Superman (Superhero) Games for Kids
When you ask ten kids who their favorite superhero is, I bet that four of them will blurt out "Superman!" Because, why not? Superman or that boy-next-door Clark Kent is one of the toughest and most overpowered cookies in the superhero world. After his parents jettisoned him to Earth, the power of our sun nourished his body. The result is superhuman speed, strength, reflexes, and stamina, and enhanced vision. He is almost invulnerable; the Man of Steel indeed. These might be some of the reasons why our kids love him.
🏎️ RELATED READS:
And because kids like him, they want to become like Superman. How about introducing a Superman kids game that you children will definitely enjoy? What better way to spend your day with your kids than playing with Superman and saving the world? Here are ten fun games that can boost your every Superman fans' fun in ways you cannot imagine!
1. UNO Classic DC Comics Superman Edition
If you have 7-year-old kids, they will definitely love this card game! Playing an exciting card game of nerves with your kids' favorite superhero is equal to a fun, frantic, and unpredictable game night! This is what the Uno Classic DC Comics Superman Edition can bring to the table when you play with your whole family. (There's also the Marvel Uno if you're a Marvel fan.)
This Superman-themed UNO pack contains 112 custom cards that feature the Man of Steel himself with villains Lex Luthor, Brainiac, Mr. Mxyzptlk, Doomsday, and more. The goal of this card game is simple: unleash your superpowers, defeat your opponents, and shout "UNO!" at the top of your lungs.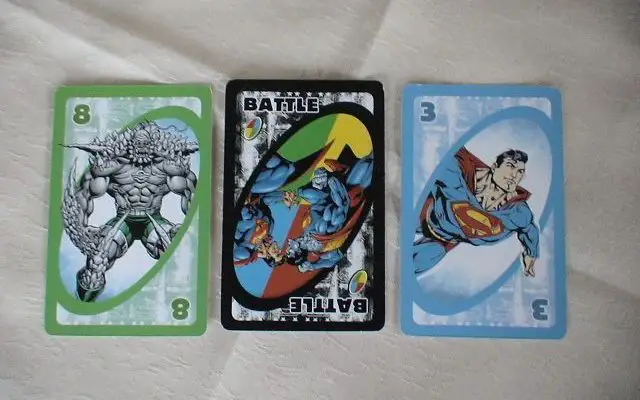 ---
2. Superman Returns Monopoly Board Game
When playing with Superman, the excitement will always be there. Add in the goal of protecting the citizens of the Earth from the greed of Lex Luthor, then you and your kids are in for a fun and exciting afternoon game. This customized monopoly board game (also see the LE Justice League version) has 6 collectible Superman-themed pewter tokens, including Superman Symbol, Daily Planet Globe, Daily Planet Newspaper, Kryptonite, New Metropolis, and Superman's Glasses. Let your kids experience the action of buying, selling, and trading locations like you have seen in Superman movies. Remind them that their success will depend on their strategic deals and the chances they take.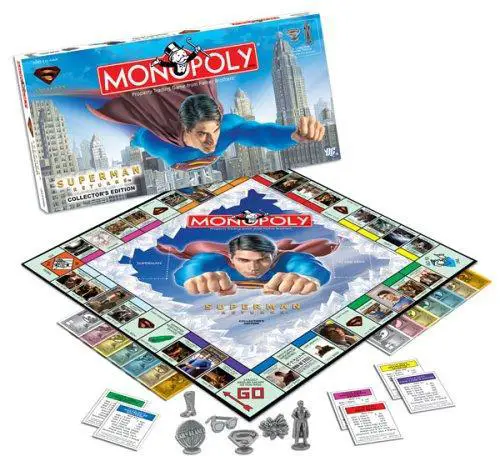 ---
🖍️ How To Draw U.S. Presidents:
3. Justice League Training Academy Superman Game
Are your kids ready to repel the hordes of target robots? With Superman's super strength, he can destroy the attacking robots using his bare hands. And through the Justice League boot camp, your kids can harness Superman's punching skills! So use Superman's super-strength to disable the attacking robots and dodge the falling mines to move on to the next level. Play with your kids and practice until you put up a record-breaking performance and rank on top of the leaderboard.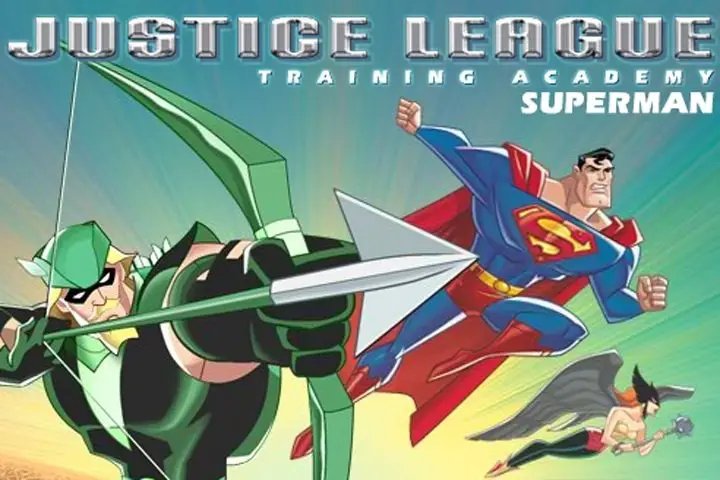 ---
🏎️ RELATED READS:
4. Superman Returns Save Metropolis
If you and your kids cannot get enough online action, try saving Metropolis with Superman Returns Save Metropolis! Using your superpowers, you need to protect the people in the streets from the Daily Planet building's falling debris. Smash 'em, hit 'em, catch the wreckage from the building, and carry it upwards to properly dispose of it. But be sure to do it fast because you might fall under the weight of the building pieces. And watch out for Kryptonite too!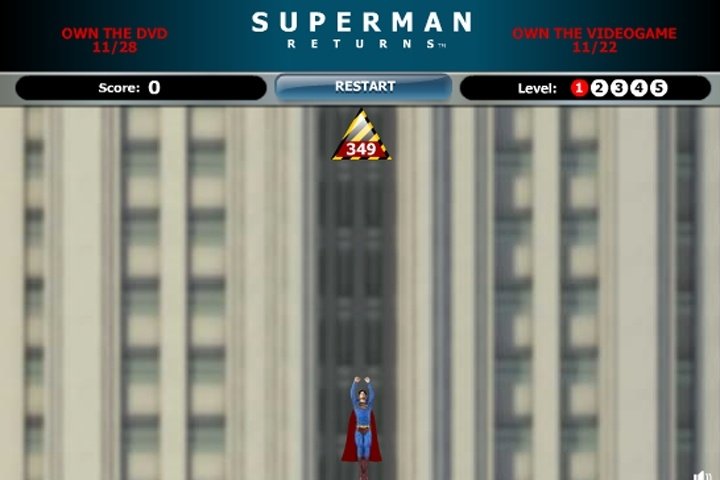 ---
5. Superman Metropolis Defender
News alert from the Daily Planet: Meteors will hit Metropolis, and you need to help Superman save the city! For every missed meteor that hit the ground, the city will be in danger. But remember that some meteors are made of Kryptonite, and Superman can only destroy them through his heat vision. Your kids will definitely enjoy saving the city with this fun Superman Metropolis Defender online game.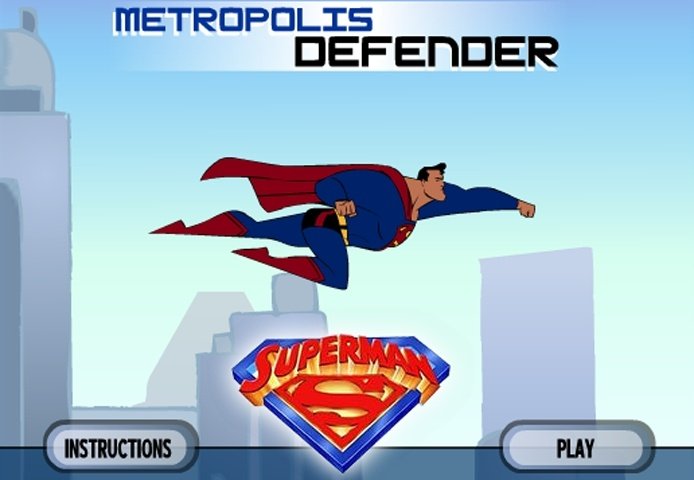 ---
🏎️ RELATED READS:
6. Superman Jigsaw Puzzles
If you are looking for an educational and fun activity for your kids, how about puzzle-solving about Superman and other heroes? They will have hours of fun with this brightly colored jigsaw puzzle! Aside from the joy that it can bring to the table, this puzzle will sharpen your kids' creative thinking and problem-solving skills. And once the puzzle is done, the sense of accomplishment can boost your child's confidence to do another set of the puzzle.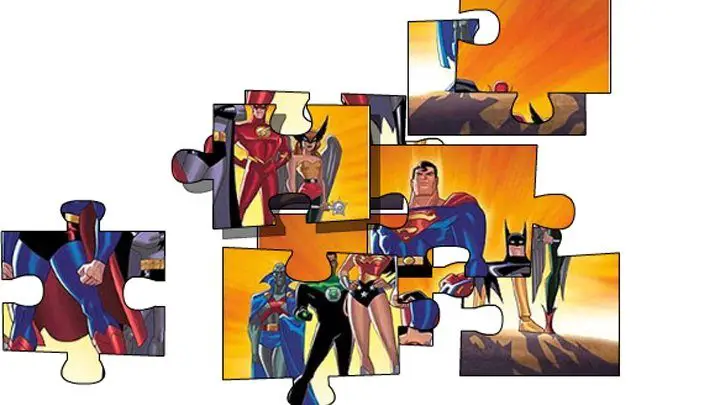 ---
🏎️ RELATED READS:
7. Superman Word Search
Another educational and fun Superman-related game that you can introduce to your kids is a Superman Word Search. I can list many reasons why our kids should do word searches. But on top of my head, this activity can help develop their problem-solving skills, nurture their persistence, and improve their working memory. And there's more. It is also one way to bond with our kids.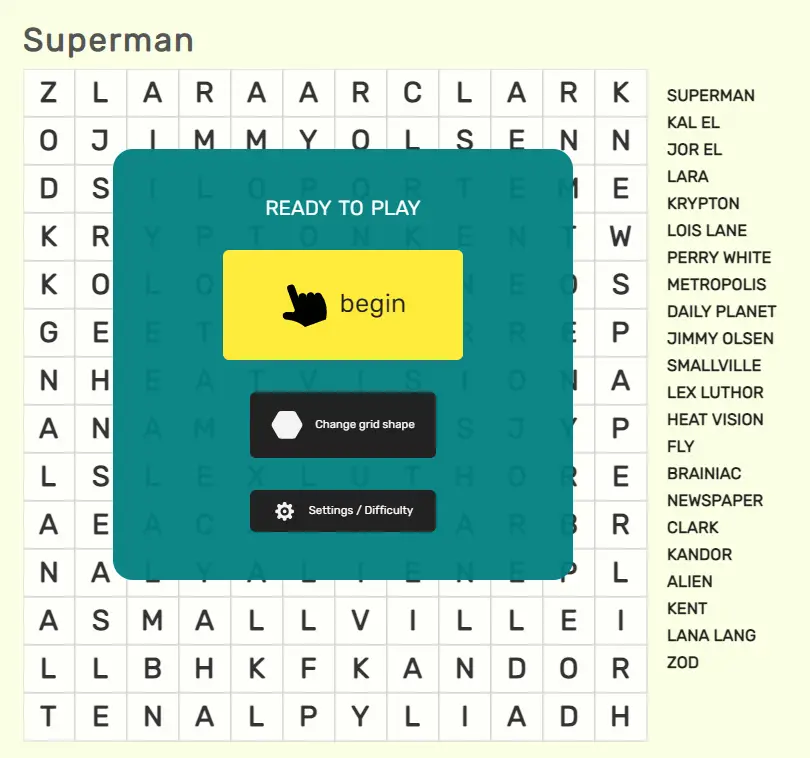 ---
8. Spot The Difference
Can your child find the difference between two Superman animated images? I bet they can! Spot the difference activities can improve their level of attentiveness and memory skills. These can also help them concentrate, think, and learn to notice even the tiniest detail. For Superman Spot the Difference games, let them use their super eye vision to spot the hard-to-find differences before the time runs out.
---
And why not check out our collection of free coloring pages for kids! We update our resources library regularly so feel free to check back as we add more and more content. We're currently at over 1000+ coloring pages and creating more how-to-draw stuff art tutorials!
Note: This tutorial and our many others are suitable for ages 3 to 10 (preschool and above.)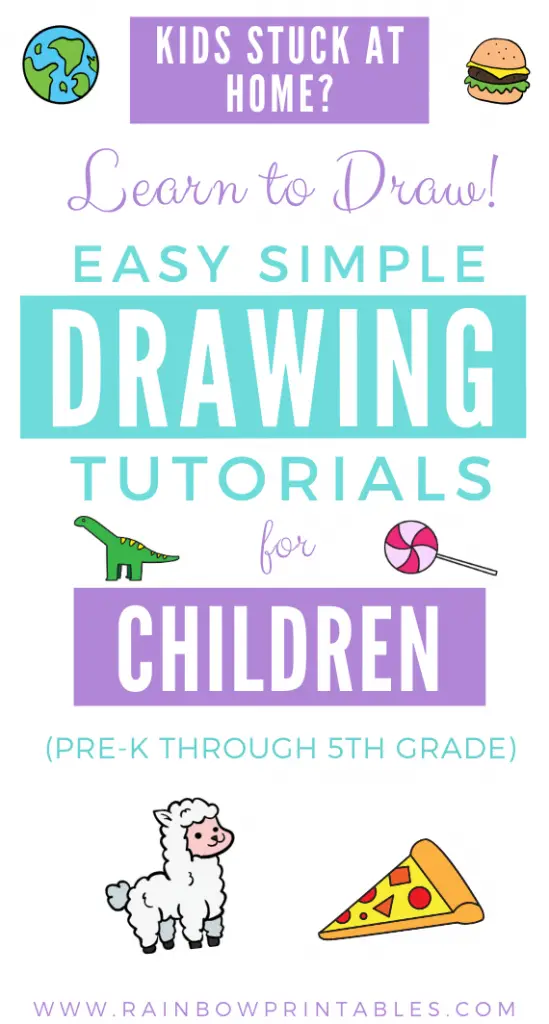 9. Batman vs. Superman Race Game
It is time to use Superman's super-speed to beat Batman. Ready, set, race! Batman and Superman are up against each other on their motorcycles in this Batman vs. Superman Race. Advise your kids to use their super speed, get coins along the way, and earn points to beat Batman.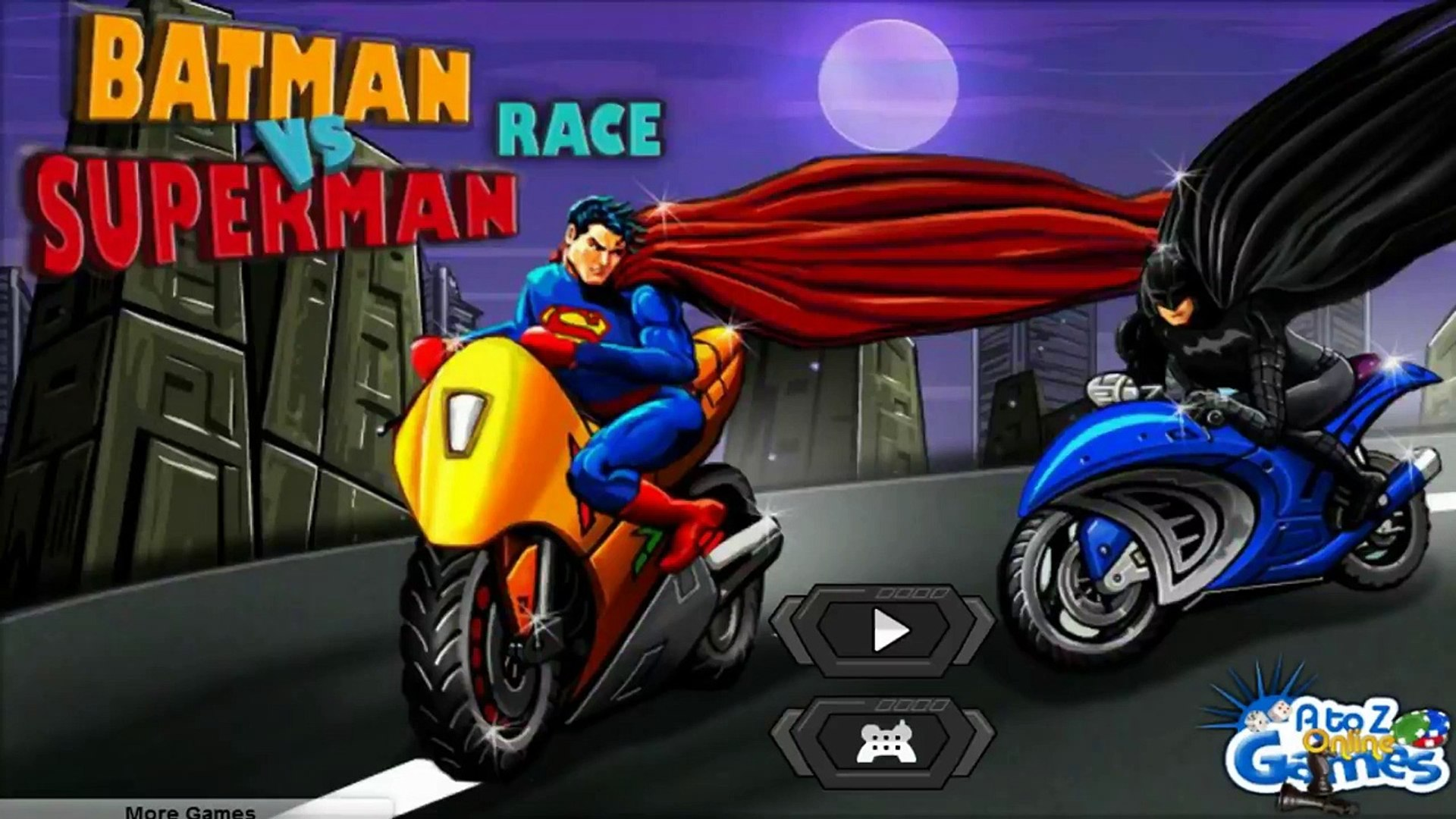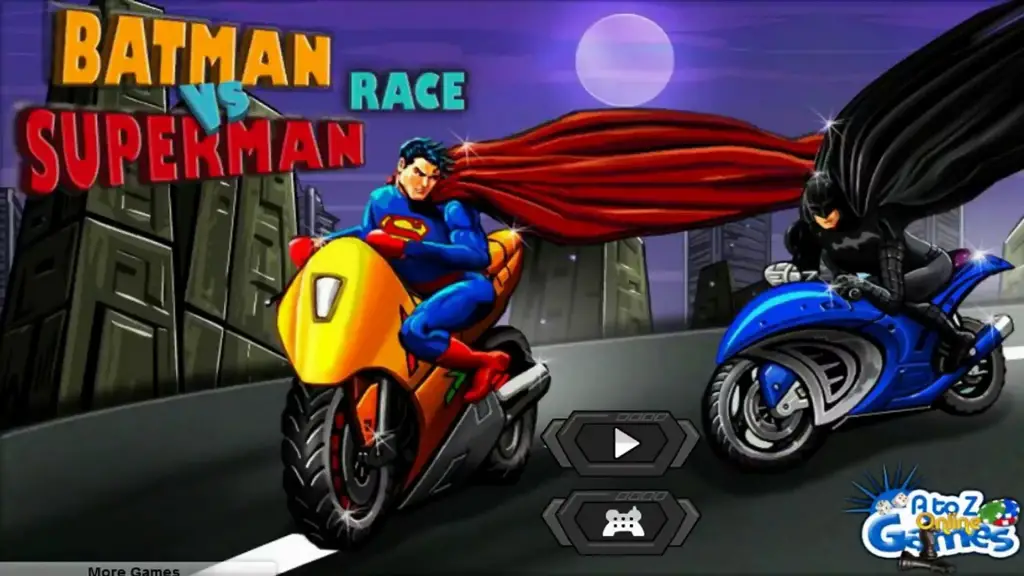 ---
10. Superman Dress Up Game
Superman's look is recognizable, no matter what era you came from. If you see a blue, muscle-chest, and long-sleeve suit, red cape, yellow belt, and red outerwear, you would know that it is Superman. But has your kid ever mentioned changing Superman's suit? If yes, then show them this Superman Dress Up game because it is an opportunity to dress Superman up the way they like it. No strict rules; just unleashing your kids' creativity during the game.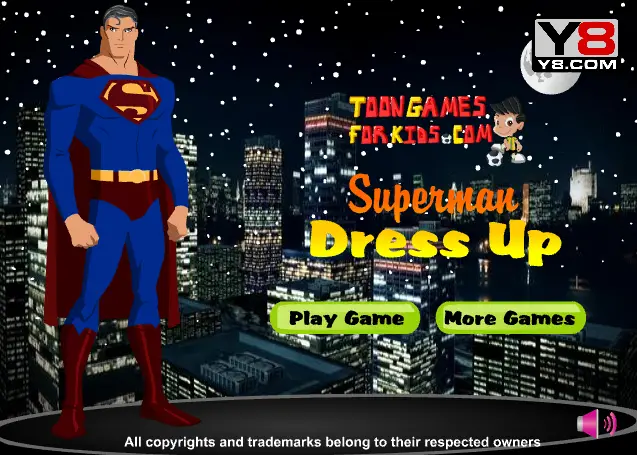 ---
🏎️ Related Reads:
Are you new here?
Why not check out our collection of free coloring pages for kids! We update our resources library regularly so feel free to check back as we add more and more content. We're currently at over 1000+ coloring pages and creating more how-to-draw stuff art tutorials!
Conclusion
A world without superheroes is boring. But with Superman, it always gets better. Ready to play some Superman games with your kids? Drop your recommended Superman-themed games, and let us make our kids' day a brighter one with more options!
---
---