Almost every American has at least one pair of blue jeans in their closet. Jeans in a way represent what America (and Americans in general) mean to me: it's rugged, hearty, and strong in dexterity. Jeans were invented and then became popular because they could get dirty, torn, or stained, etc. yet still you'd wear them with pride. A good quality pair of jeans is certainly a fashion icon for a reason. So today we're going to draw this American icon in our simple 8 step tutorial.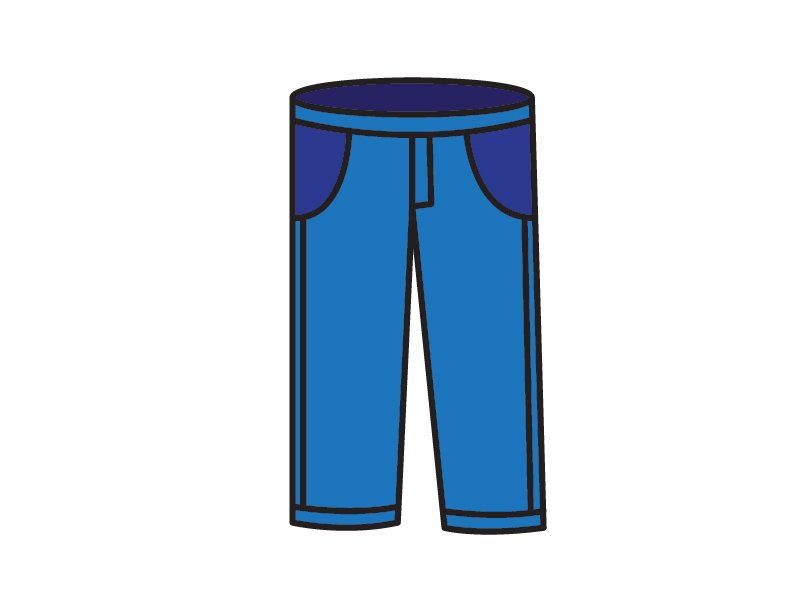 This tutorial and our many others are suitable for ages 3 to 8 (preschool and above.)
And why not check out our collection of free coloring pages for kids! We update our resources library regularly so feel free to check back as we add more and more content. We're currently at over 1000+ coloring pages and tons more how-to-draw tutorials!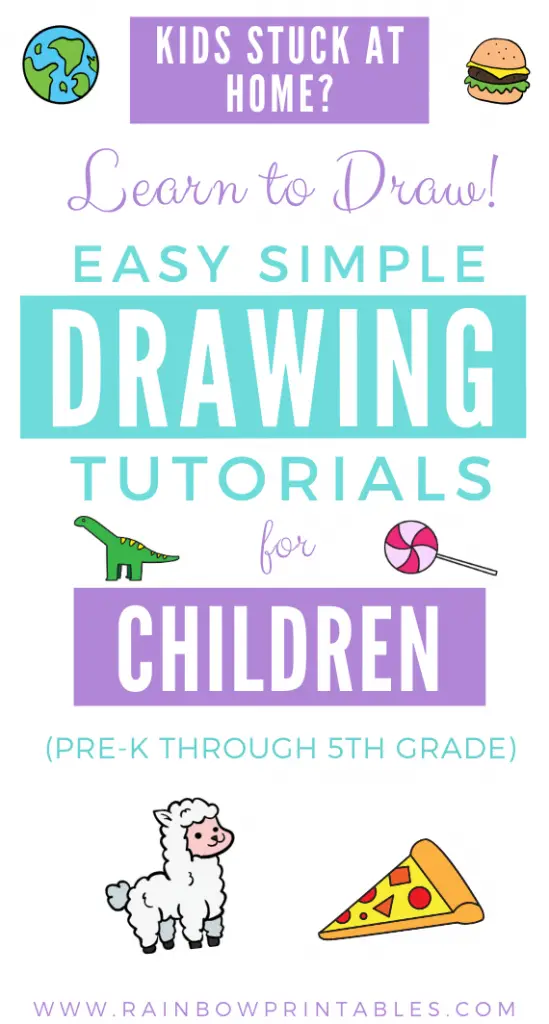 ✏️ TOOLS FOR SUCCESS
How-To-Draw Template – International (A4) or U.S. Size (8.5×11 in)
Sketching Pencil
Polymer Eraser
Outline Marker
Coloring Tools
🎨 Parents: The only tools you need for these how-to-draw tutorials are: eraser, pencil, and a piece of paper. But – if you have them around – a sketching pencil makes for fainter and softer lines that help kids build fine motor accuracy. I also recommend going over the sketch pencil with a black outline marker when you're done for a neater finish. Lastly, erase the pencil marks before adding color.
Step-by-Step Guide on How to Draw a Jeans
First, in the middle of your paper, draw an oval with a small space area. This oval will look like a stretched-one, making a bigger or smaller shape depending on how you like the jeans' waist to appear.
Next, connect a vertical line on each side of the oval – the longer, the better. This will become the leg seams.
At the end of each line, draw short horizontal lines, then continue the lines vertically upwards, connecting them.
Then, draw a slightly curved line parallel to the waistline and another two short parallel lines on the hem area.
After that, let's add the zipper area by drawing a rectangular shape between the waistline and crotch area.
Draw two curved lines on each side of the jeans, starting from the waistline to the pants' side.
Finally, draw two vertical lines on each side of the jeans from the pockets' ends to the pant's hems.
I know we all love classic denim jeans so let's hit it with light blue in front and dark blue in the side pockets and the waist!
Printing & Saving Info:
The instant print button is in the upper left-hand corner. If you don't see the instant print icon on mobile, toggle your mobile browser to "Desktop View" and you should be able to see it. Turning on "Desktop View" is on the upper right of your browser screen under "Settings."
To decrease load time we put large images on different sub-pages. Use the navigation on the top and bottom of the galleries to toggle.
Fits both A4 sizes and fits US standard letter sizes but preview your specs just in case.
Want to save a file for later? Just hit the print button and choose instead of printing, select Save As "PDF" in the drop-down selection, and done! (Your screen and selection might look a little different.)
Interesting Facts about Jeans
The first jeans came in two styles, the blue indigo, and the brown cotton duck. Jeans exploded on the scene in the 50s and 60s, it replaced otherwise khaki pants popular in the 20s to 40s.

The New York East Village boutique named "Limbo" was the first store to wash a new pair of jeans to have a worn-out effect. It was a recent fashion hit.
The first sticker ever to be applied to an item of clothing was a red flag that was sewed next to the back pocket of Levi Strauss's jeans.

Levi Strauss has never worn jeans himself despite owning Levi because jeans were at the time for poor people.
At a time when the jeans were worn by factory employees, the men's jeans had zippers on the front, but the women's jeans had zippers on the side.
On average, about 225 pairs of jeans can be made from one bale of cotton.
The New York East Village boutique named "Limbo" was the first store to wash a new pair of jeans to have a worn-out effect. It was a recent fashion hit.
Twenty thousand tons of indigo are produced annually for the shading of jeans.
On the anniversary of the invention of blue jeans, Jacob Davis and Levi Strauss and Co. were awarded a patent for blue jeans on May 20, 1873.
Blue jeans were prohibited in areas like colleges, theaters, and restaurants in the '50s because they were seen as a form of rebellion toward conforming.
About 450 million pairs of jeans are sold annually in the United States.
Thousands of denim goods are made in sweatshops in places considered 3rd world but jeans are a western fashion. Most denim clothing is worn by people in the western world.
The oldest pair of jeans to be discovered was found in an old mine in 1998, at about an estimated 115 years old.
One of the common characteristics of Levi's jeans is the orange stitching that is often used on their jeans. This was used for the first time to match the copper rivets that were first used on denim.

Soldiers wore jeans off duty during World War II, as they were comfortable and casual, and encouraged them to care less about getting dirty.
🖍️ MORE HOW TO DRAW TUTORIALS…
Help Support Artists Big and Small
We would much appreciate it if everyone who enjoyed or benefited from our how-to-draw tutorial series can give us a social media shout-out or a link back. This will allow us to create more content by 1) commissioning small, independent artists and 2) teach young children everywhere to create more through art. Thank you.