Oh boy, was the creamsicle the perfect childhood snack? The best part about this icy treat on a stick? It was created accidentally by an 11-year-old boy who had a spirit of entrepreneurship and carried popsicles into the American domain. We all know what a popsicle is – and the smart few know what the best flavor is 😉 Let's draw a creamsicle!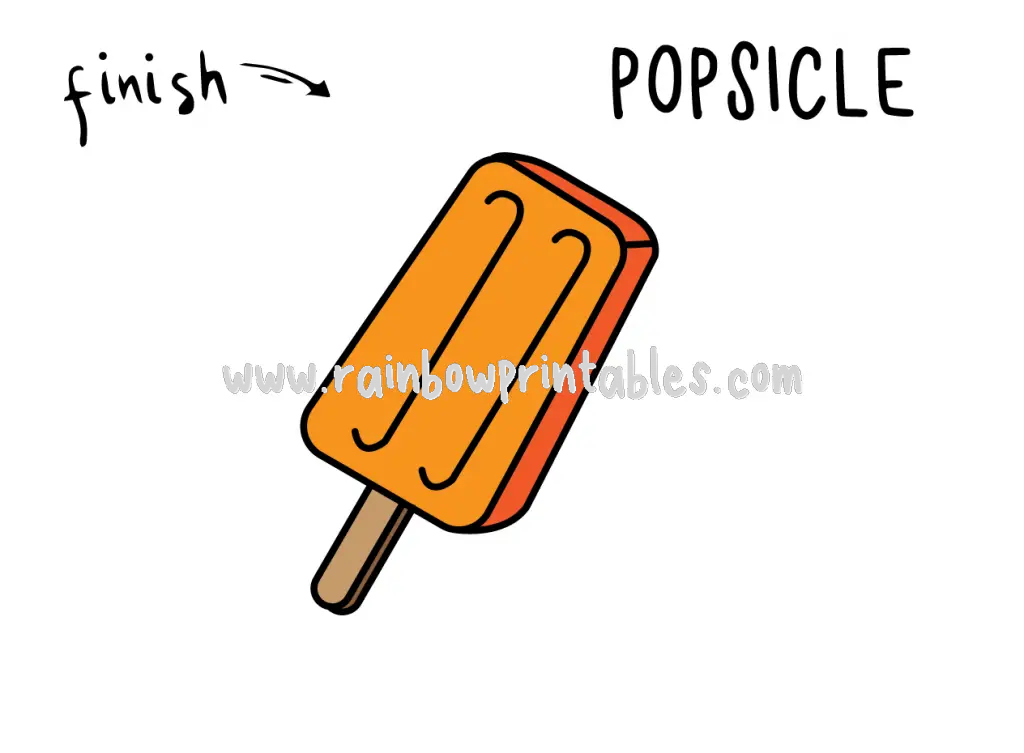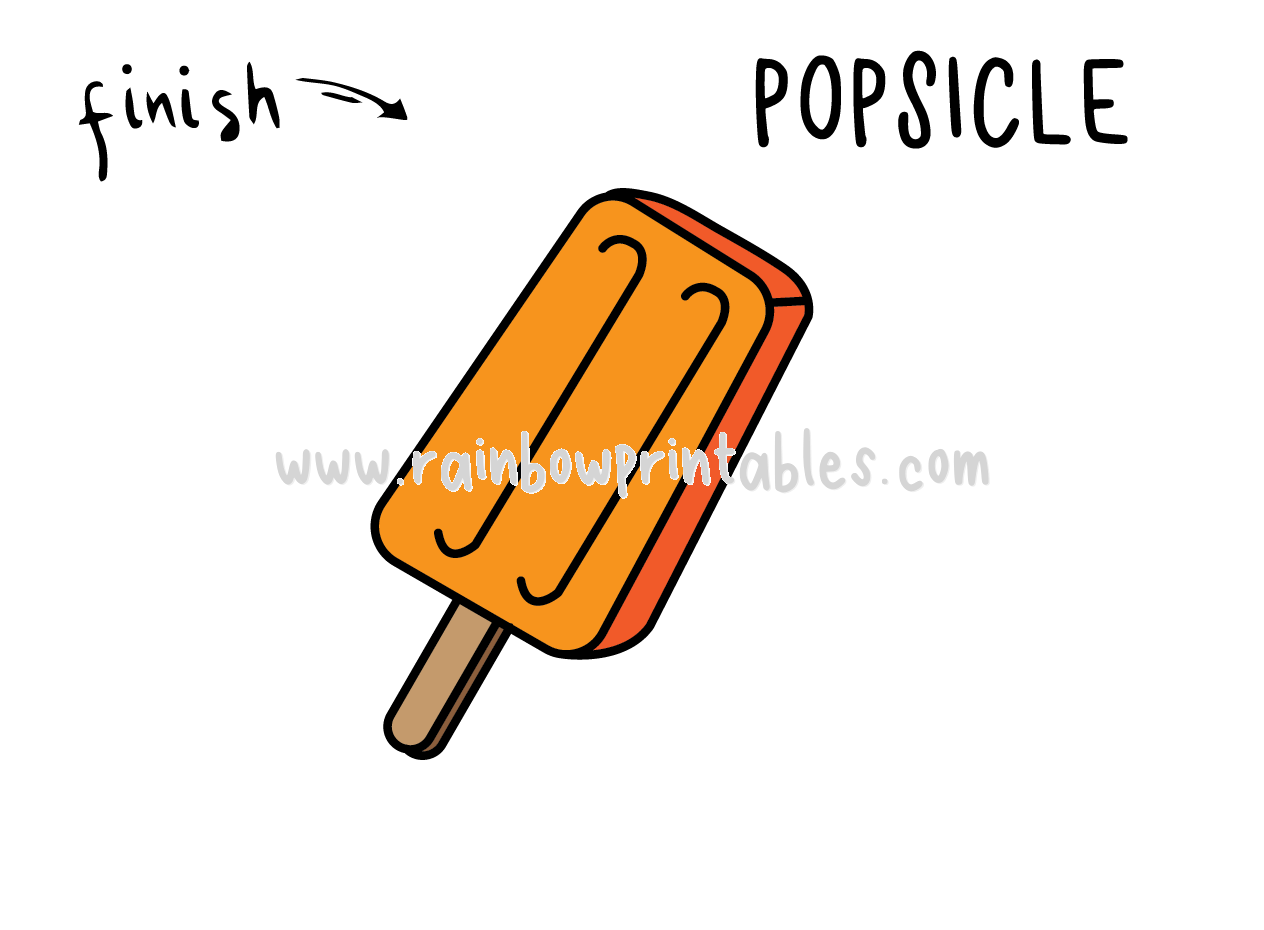 This tutorial and our many others are suitable for ages 3 to 8 (preschool and above.)
And why not check out our collection of free coloring pages for kids! We update our resources library regularly so feel free to check back as we add more and more content. We're currently at over 1000+ coloring pages and tons more how-to-draw tutorials!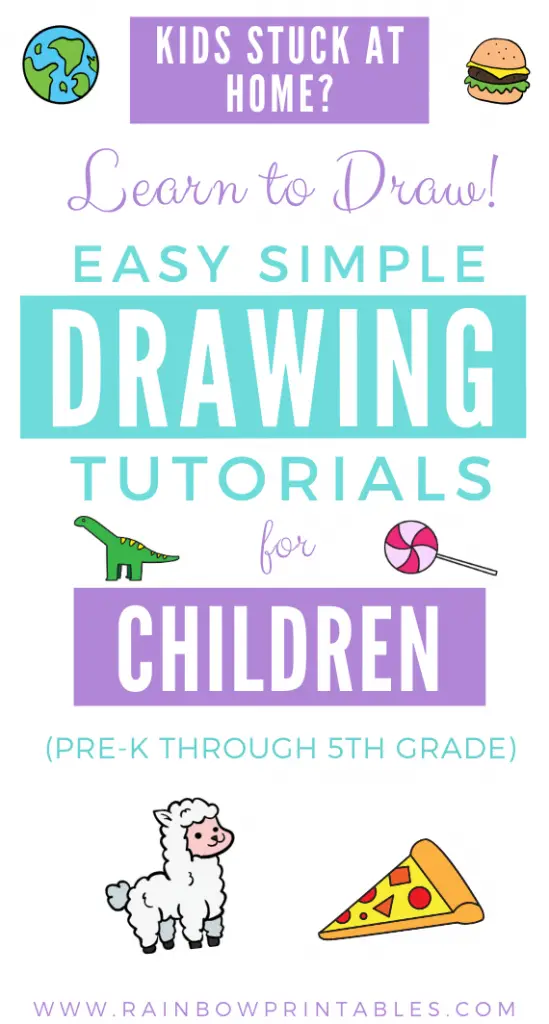 ✏️ TOOLS FOR SUCCESS
How-To-Draw Template – International (A4) or U.S. Size (8.5×11 in)
Sketching Pencil
Polymer Eraser
Outline Marker
Coloring Tools
🎨 Parents: The only tools you need for these how-to-draw tutorials are: eraser, pencil, and a piece of paper. But – if you have them around – a sketching pencil makes for fainter and softer lines that help kids build fine motor accuracy. I also recommend going over the sketch pencil with a black outline marker when you're done for a neater finish. Lastly, erase the pencil marks before adding color.
Step By Step: Learn To Draw a Delicious Popsicle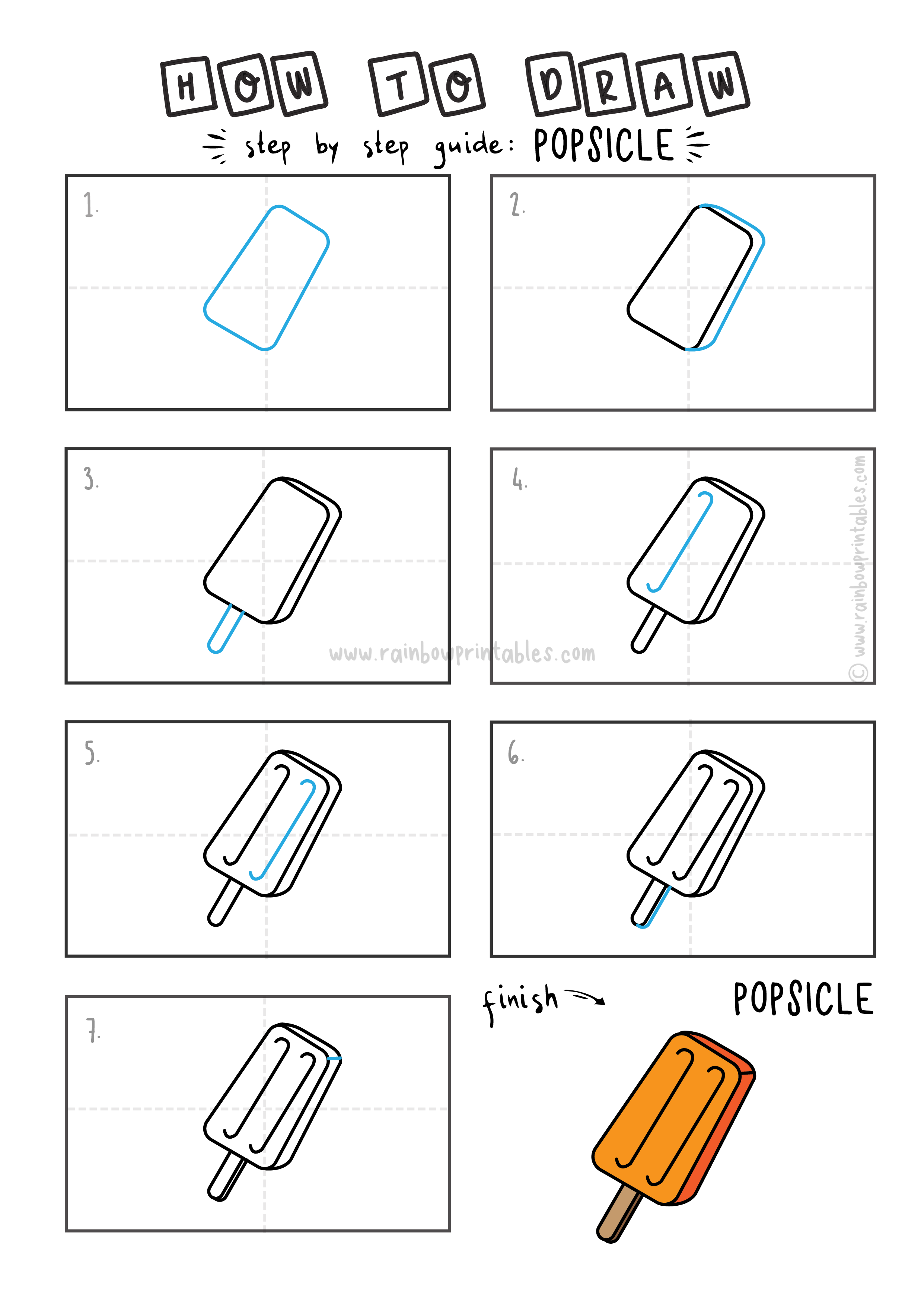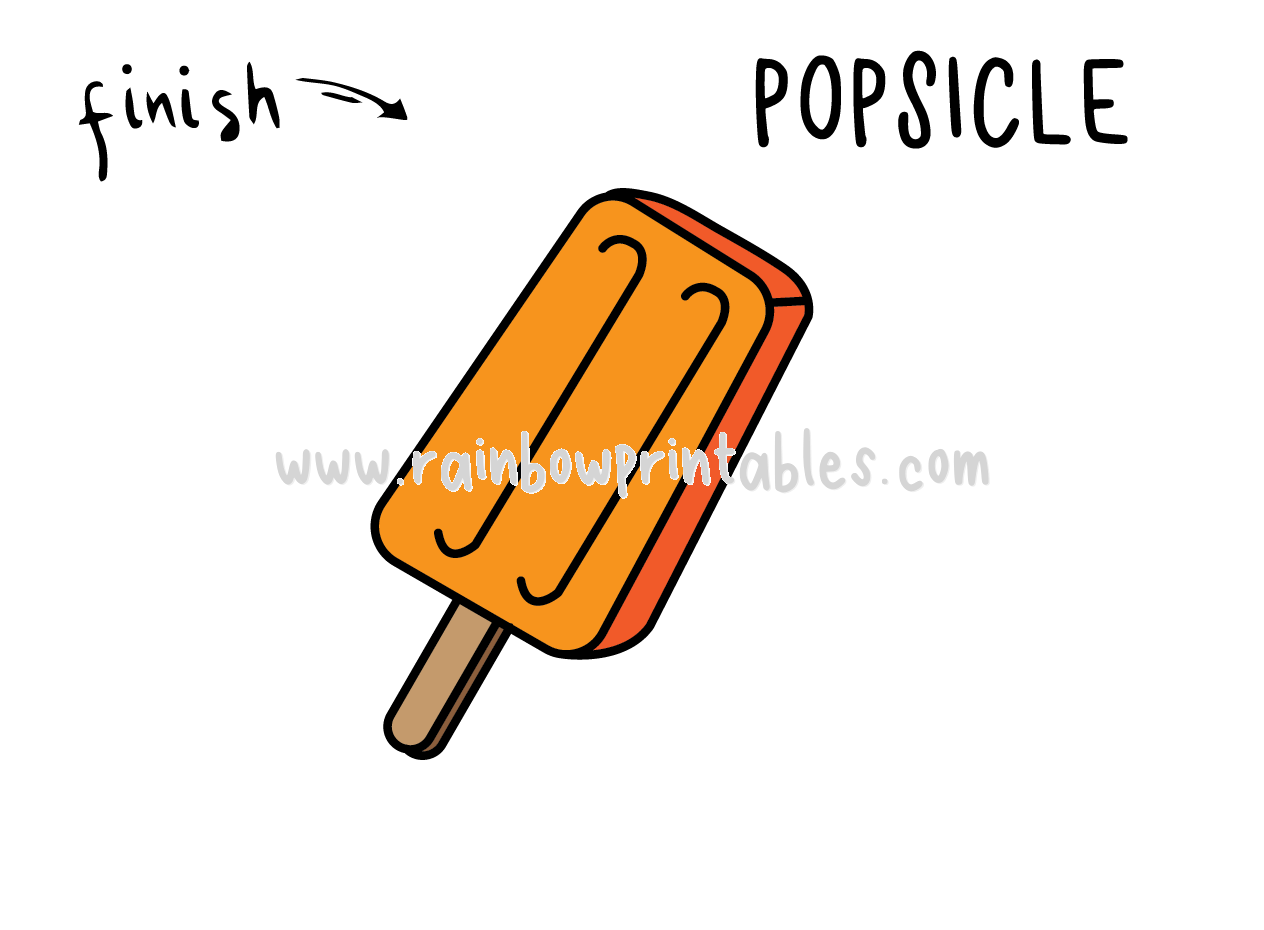 Popsicle Facts for Kids
The Popsicle was invented by an 11-year-old boy named Frank Epperson who for 18 years kept it a secret.
Epperson left a combination of powdered soda and water on the porch in 1905, containing a stir stick. That night, temperatures hit a record low in San Francisco. He found that it had frozen to the stir stick when he woke the next morning, producing a fruit-flavored ice cream that he called Episcles at first.
Epperson's classmates became the first customers to purchase Popsicles. He copyrighted it 18 years later and named it "Popsicle."
At an Oakland ball for firemen in 1922, ice pop was presented to the public.
The business Popsicle says that its annual sales are over two billion and that cherry is the best-selling variety.
On June 22, 2005, by attempting to erect a 25-foot ice pop in New York City, Snapple attempted to defeat the current Guinness Book of World Records entry of a 1997 Dutch 21-foot ice pop.
Global Grape Popsicle Day is observed on May 27th.
The 26th of August is National Cherry Popsicle Day.
He called his treat the Popsicle in 1923 and patented his products. According to other sources, he picked the new name because his children kept on getting "Pop's Sickles." According to other sources, it was to warn buyers that the treat was made from soda pop.
An air force unit selected the Popsicle as one of the icons of America and American life during WWII.
Popsicle sticks are made of birch wood, mostly marketed by the package for use in art projects, and are common in their own right.
Popsicle Pete was first featured in 1939 on the Buck Rogers on the Twenty-First Century radio program, and he began to star in advertising, advertisements, and other media long into the 1990s.
Epperson created the dual popsicle during the Great Depression, which was so children can share two popsicles for the same price (a nickel.) It was later discontinued in 1986 because it was believed to be too messy.
MORE HOW TO DRAW TUTORIALS…