As mentioned in our how to draw piano and how to draw drum set tutorials…I don't have a single musical gene in my body. That's not the kind of art skills I've been bestowed upon 🙂 Violins are delicate string instruments. Violins (also known as Fiddles) are not something known to be easy to play or easy to draw. Most violins have a hollow wooden body, a high soprano sound, and the smallest of the wooden string instruments of this kind. This tutorial is a simplified version of the violin, perfect for young kids to get familiar with the shape first. Let's draw!
This tutorial and our many others are suitable for ages 3 to 8 (preschool and above.)
And why not check out our collection of free coloring pages for kids! We update our resources library regularly so feel free to check back as we add more and more content. We're currently at over 1000+ coloring pages and creating more how-to-draw stuff art tutorials!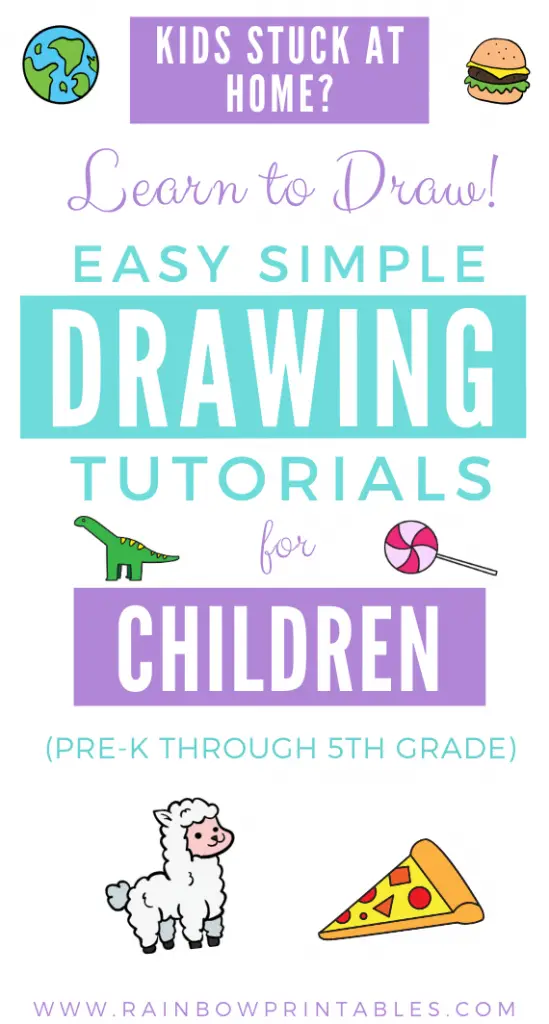 🖍️ Tools For Success
🎨 Parents: The only tools you need to use these how-to-draw tutorials are: an eraser, a pencil, and a piece of paper. But – if you have them around – a sketching pencil makes for fainter and softer lines that help kids build fine motor accuracy. I also recommend going over the sketch pencil with a black outline marker when you're done for a neater finish. Lastly, erase the pencil marks before adding color.
Easy Drawing Guide: Classic Violin (Viola) Instrument
Fascinating Facts About Violins
The violin has been around for 500 years.
It takes a lot of energy to play the violin, playing the violin burns about 170 calories per hour.
The most expensive violin ever was made by Giuseppe Guarneri in 1741, it was sold for more than $16 million. The unknown buyer gifted this violin to musical prodigy Anne Akiko Meyers as a lifetime loan.
Meyers has lifetime use of the 1741 Vieuxtemps Guarneri "del Gesu". Anne Akiko Meyers does not know who the mysterious donor is!
The body of a violin is typically made out of hollowed maple or spruce wood. There are more than 70+ parts to a violin.
Italy is usually attributed for the creation of the modern violin.
Research shows violinists have greater mindfulness and mental control over larger areas of their hands because it requires both brains to play their best.
The Ashmolean Museum owns a $20 million violin.
The violin and fiddle are the same instruments. "Violin" is used with classical music. "Fiddle" is used in Irish and folk music. But it's the same instrument.
Ew! Originally, the strings on a violin were made with dried intestines of animals.
🖍️ MORE HOW TO DRAW TUTORIALS…
Help Support Artists Big and Small
We would much appreciate it if everyone who enjoyed or benefited from our how-to-draw tutorial series can give us a social media shout-out or a link back. This will allow us to create more content by 1) commissioning small, independent artists and 2) teach young children everywhere to create more through art. Thank you.