20 Useful, Upcycled Tissue Box Craft Ideas For Kids!
Have you experienced having so many stacks of empty tissue boxes at home, and you just don't know what to do with them? Fret no more because we compile the best and most innovative upcycling projects that give tissue boxes a new and lovely makeover that you will surely enjoy doing with your kids. From a plain tissue holder, we will provide you with upcycled toys and storage that are functional not only for your kid's playtime but even also practical in your office! So, set aside your tissue boxes first and enjoy reading and learning! Have fun!
And why not check out our collection of free coloring pages for kids! We update our resources library regularly so feel free to check back as we add more and more content. We're currently at over 1000+ coloring pages and creating more how-to-draw stuff art tutorials!
Note: This tutorial and our many others are suitable for ages 3 to 10 (preschool and above.)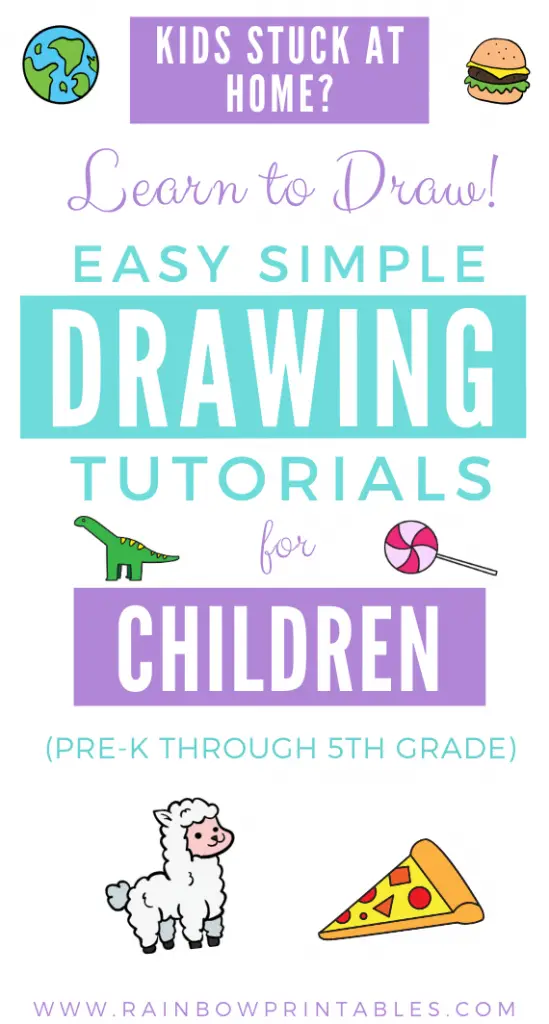 Kids own plenty of towels because they are really sweaty. And as much as possible, we want these towels to be organized, so we got this handmade tissue box towel holder for you! It will prevent you from buying new organizers, thus saving plenty of your money. Small tissue boxes are ideal for hand towels, while larger tissue boxes are ideal for face towels. Just embellish these boxes with whatever you have on hand and bingo! A towel rack.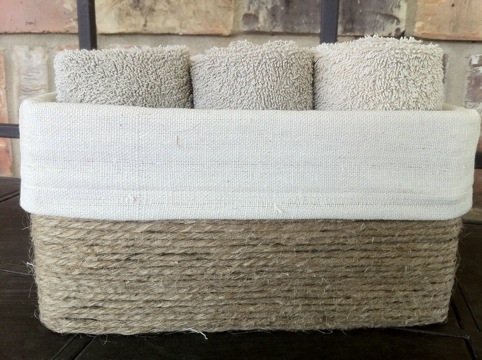 Teach your kids the importance of recycling and the harmful effect of pollution due to improper waste disposal through arts and crafts! This earth-friendly plastic bag dispenser isn't your ordinary craft because instead of having something to play with for your kids, you'll have something useful at home! Quit disposing and adding to the environment's pollution. Instead, store your used and old plastic bags in an empty tissue box. You never know when you will need one again. Plus! It is a win-win for both recycled plastic and a recycled tissue box for a new purpose.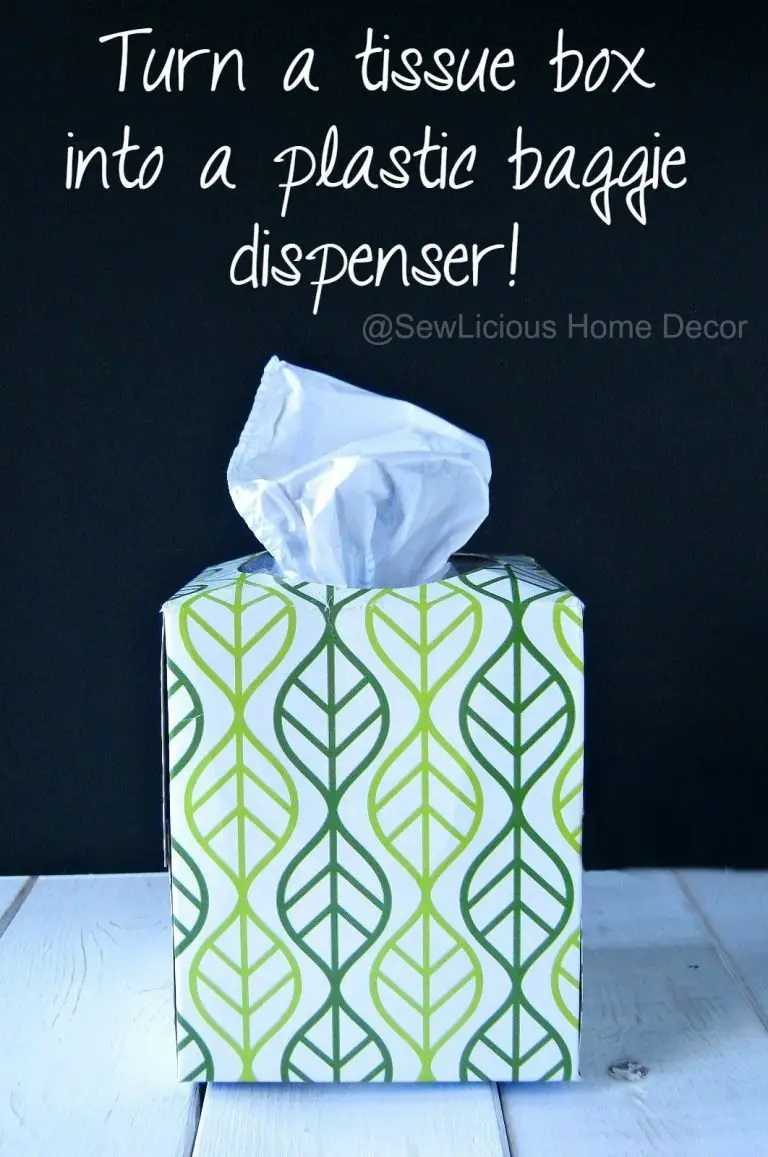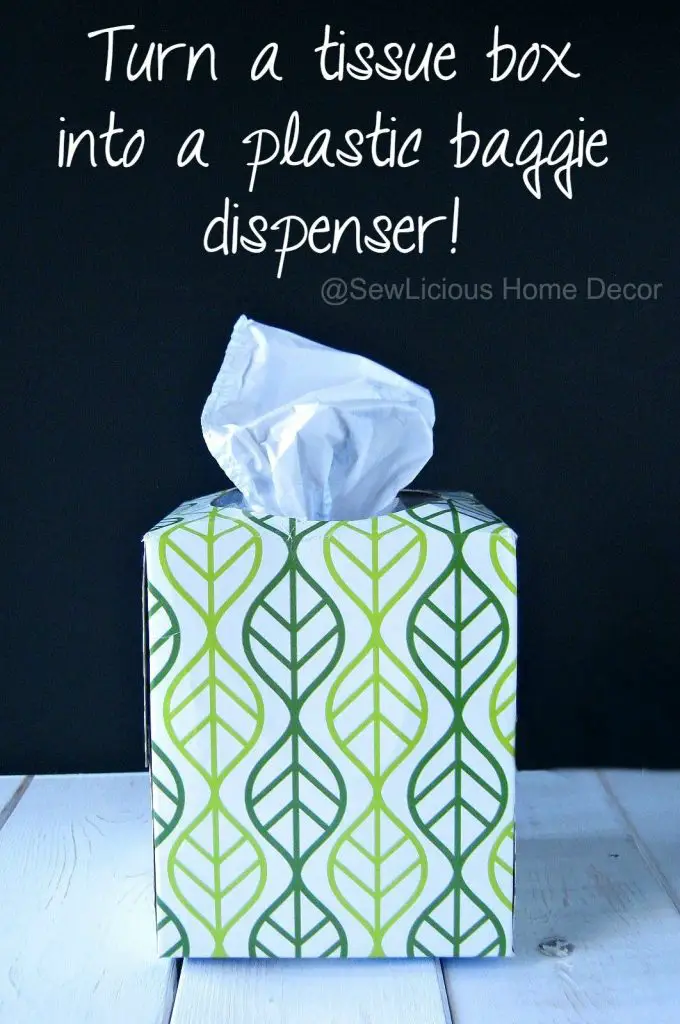 🏎️ RELATED READS:
Another thing to teach your kids is the importance of plants and trees, so we got you this easy tissue paper planter box! This is a simple craft that results in a lovely tiny planter when completed. All you need to have is a used tissue box, brush, leftover paints, and then let it dry. You may either use the planter to display your succulents, small plants, or anything you wish to display. Just make sure to put away the plants when you are watering them.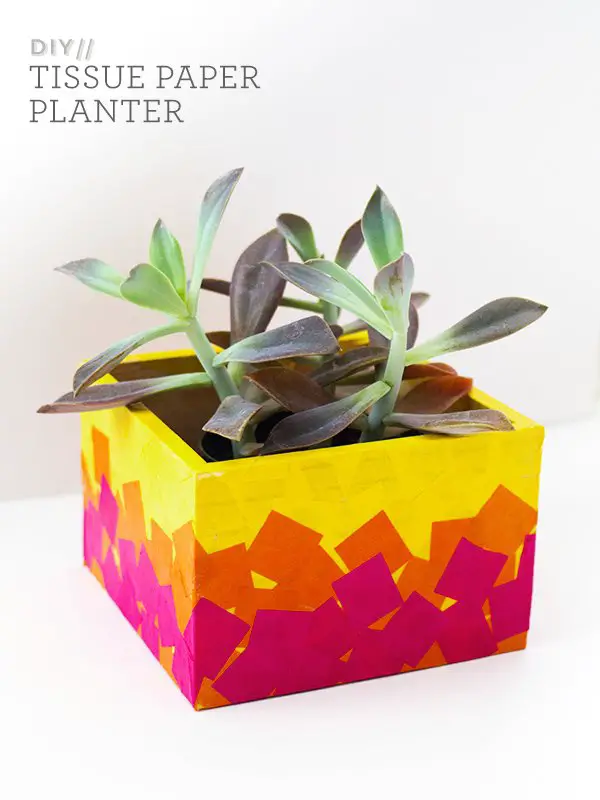 Kids love parties, especially if it's for them, and they will surely love it more if you involve them in the preparation! That's why we have this DIY mini tissue box piñatas to make your kid's party more personal. You can use an odl and empty tissue box and colorful papers to create this adorable box. They are readily available and already have a compartment for treating kinds of stuff like candies, small toys, and even little surprise gifts. Just make it more colorful if you will use it at a kid's party.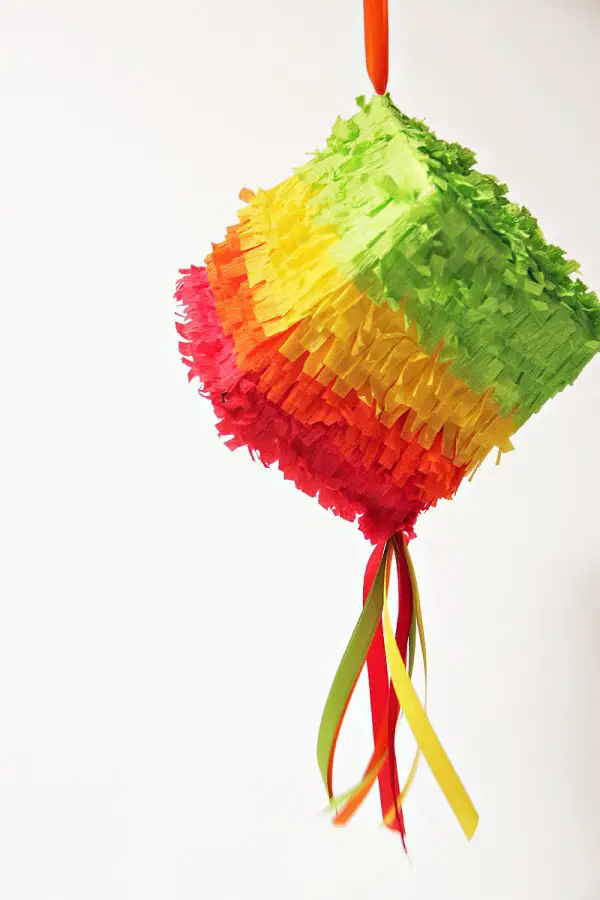 If your kids love music and instrument, they will truly appreciate this creative tissue box guitar craft. Just prepare an empty tissue box, coloring materials, glues, and some rubber bands on hand and turn them into a fun boxed guitar for your children. Your kids will undoubtedly enjoy doing this with you too! Make this more meaningful by singing along with them and your handcrafted tissue box guitar.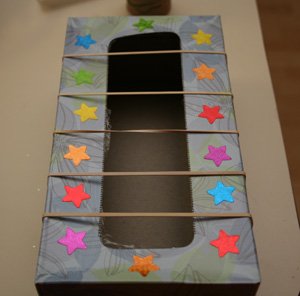 🏎️ RELATED READS:
Get more creative with your kid's party without spending too much. Try these monster utensil storage to spice up your party, especially if you have empty tissue boxes on hand. They will be useful if you're hosting a summer kid's party or even just a simple family gathering. The kids  and adults will surely enjoy these cute boxes that you prepared.
7. Christmas-Themed Table Centerpieces
Kids love being involved in decorating for the Christmas season, and we definitely know that! So, make these bright and gorgeous centerpieces with your empty tissue boxes with your kids. Wrap it in red and green wrappers, then sprinkle some glitter on top to add some light and sparkle. You can also use these boxes to store your gifts for your loved ones. I bet your visitors will be surprised at how creative you and your kids are!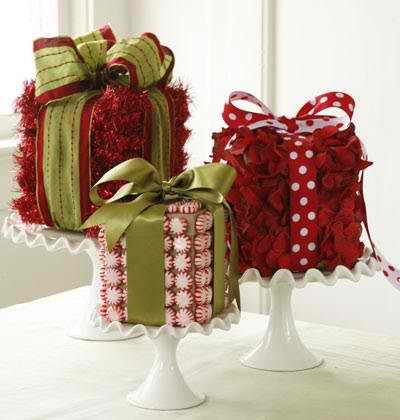 8. DIY Tissue Box Storage Boxes Project
If you have tons of tissue boxes, these can be a perfect organizer for your kid's art and craft materials. It's also a simple way of teaching them how to organize their things. Just give it a good cover, then glue them together. You can use it as a table organizer, or you can hang it on your wall as a décor using adhesives.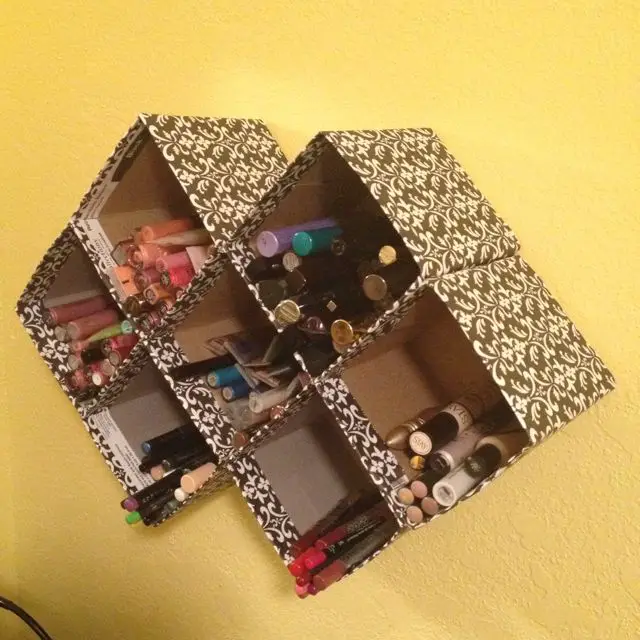 🏎️ RELATED READS:
With this marshmallow catapult, your kids can have some fun with their siblings and friends. It's an easy yet innovative art, which they can simply create with your help! Add a twist, make it multi-colored and of various sizes then play it with a team. Let them take turns and have some fun!
It's the thoughts that count! Level up your packaging with these brilliant gift and business packaging idea made with empty tissue boxes. Paint it or cover it according to your taste. You did not just upcycle the tissue box, you gave it a completely new and colorful life. Your kids will definitely get excited to give their gifts because it's really adorable!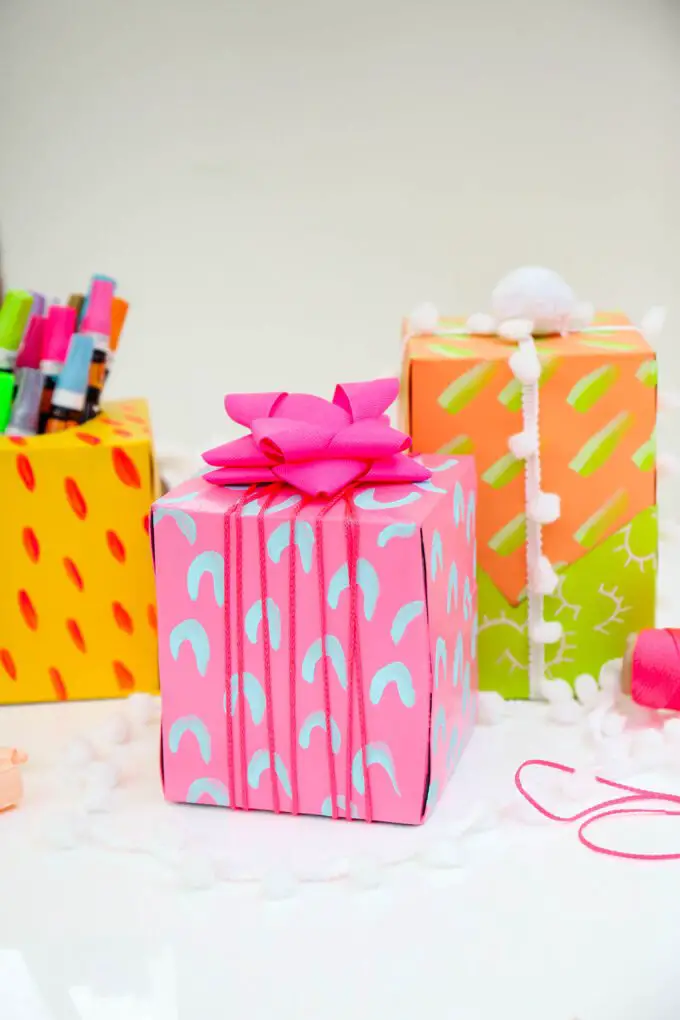 Make an awesome tiny couch for your daughter's Barbie doll out of an empty tissue box. You will need to cut and fold the box into a couch form, and then cover it with fabric. This is a wonderful project for kids since they can help you cut and fold the cloth and glue it to the tissue box. Such a lovely creation.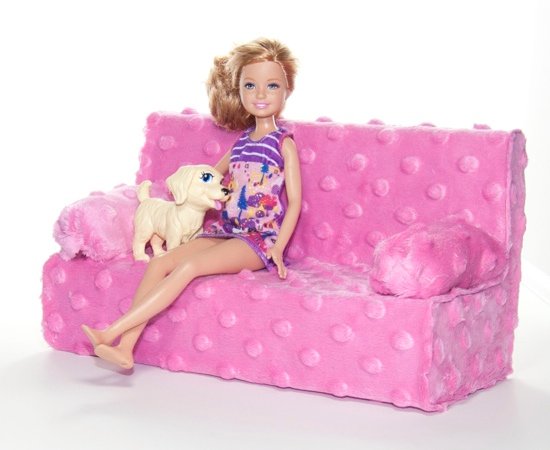 🖍️ MORE HOW TO DRAW TUTORIALS:
Tissue boxes will come in handy if you have drawers to organize. Tissue boxes can be used as separators to keep tools, tapes, and other materials organized. Just make sure you are using boxes that are still in decent shape.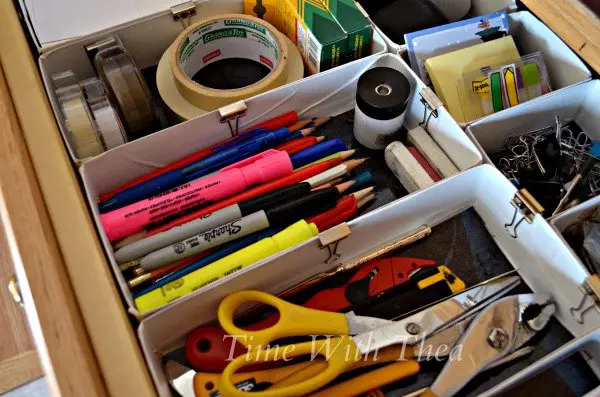 If your kids are into cars, they will surely enjoy creating this miniature toy car wash! Just cut out the side with the opening and the opposing side for entrance and exit from your tissue box. Cut the side that forms the bottom as well, then embellish it with some fabrics and colorful paper.  You are now ready to have a good time with your kids.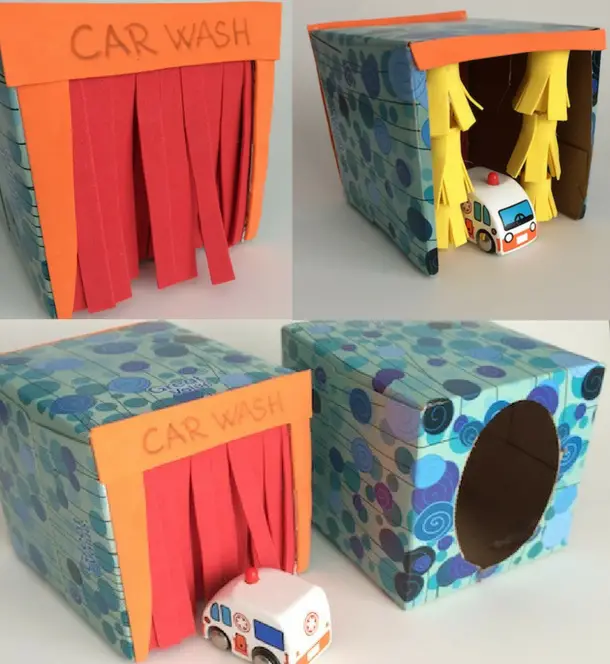 Creatively introduce the different animals with your kids using arts and crafts! Make this fun and cool activity by recycling your empty tissue boxes. With glue, paint, and imagination, this tissue box farm animals would be so much fun to do. You can also make goats, cow, sheep, and even horses.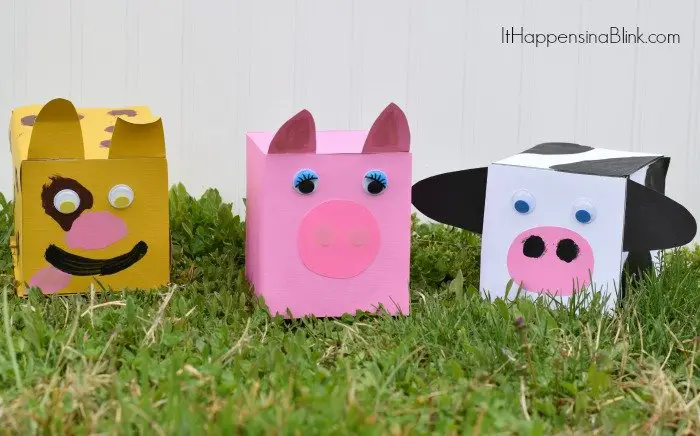 🏎️ RELATED READS:
15. Tissue Box Picture Frames Idea
If you don't have enough money to buy a nice small photo frame for your family picture, then make one with your kids! This creative art activity is a lot of fun to accomplish, and the results are so adorable! In no time, your old photos will have their new handcrafted photo frame.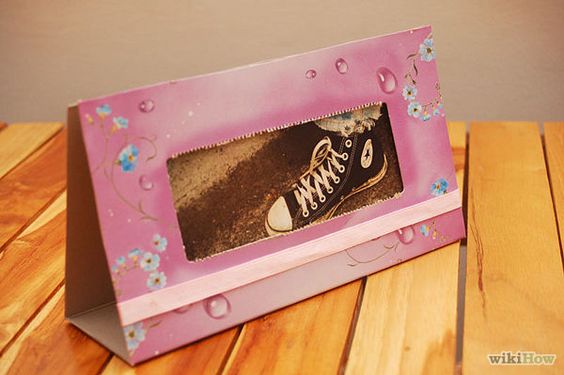 Not all mail was gathered and read, so it is a great idea to make an indoor mail station out of a repurposed tissue box to organize your mail. Make a hole where the mails will fit, and then add labels. Make sure it is in a visible location for everyone to see.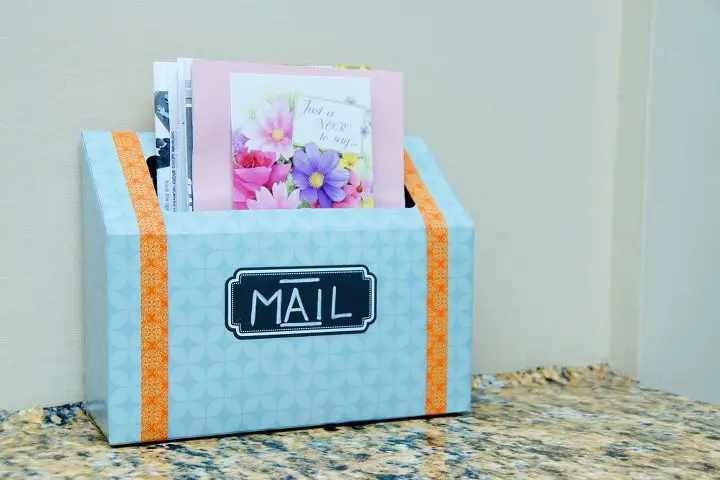 This tissue box gifts tag and bookmark cut outs are simply cute! Create as many as you can with your kids, and let them write something especial on the tags and bookmarks. Just prepare a tissue box with a nice printed pattern or design that you no longer want to use as a box and make a gift tag or a bookmark out of it! Cut it into small pieces, laminate it if possible, and voila! Bookmarks and gift tags are available!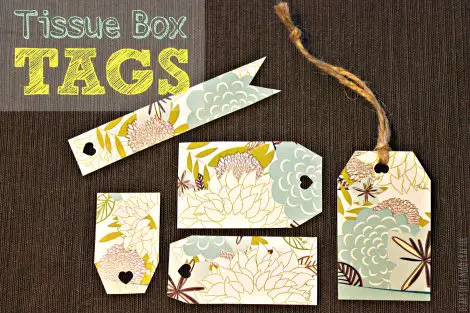 Help Support Artists Big and Small
We would much appreciate it if everyone who enjoyed or benefited from our how-to-draw tutorial series can give us a social media shout-out or a link back. This will allow us to create more content by 1) commissioning small, independent artists and 2) teach young children everywhere to create more through art. Thank you.
If you have small tissue boxes on hand, you'll have everything you need for this entertaining project. To make it more appealing, cover it in colorful paper and then adorn the entire box with fabric and glitters. It's something you can do with your kids or your entire family and hang in to your rooms after!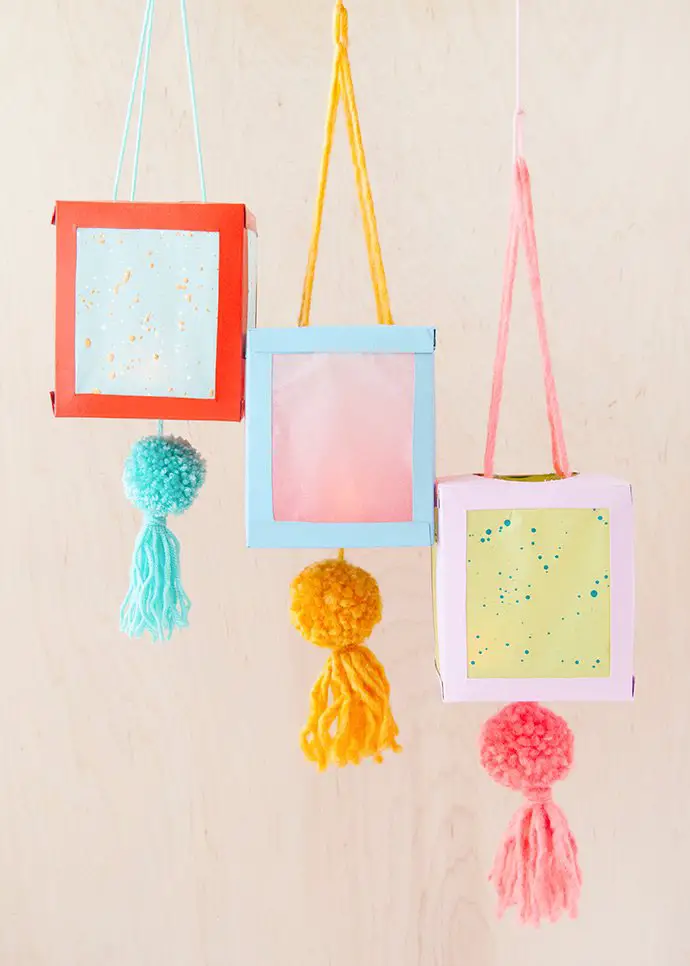 Are you a fabric weaver and want to teach your kids about weaving and organization? If yes, you can do experiment with some tissue boxes and colorful papers! Just bring your empty box, papers, glue, scissors, and have fun making these magnificent storage boxes. Your fabrics, paints, yarns, and pens now have new cute storage.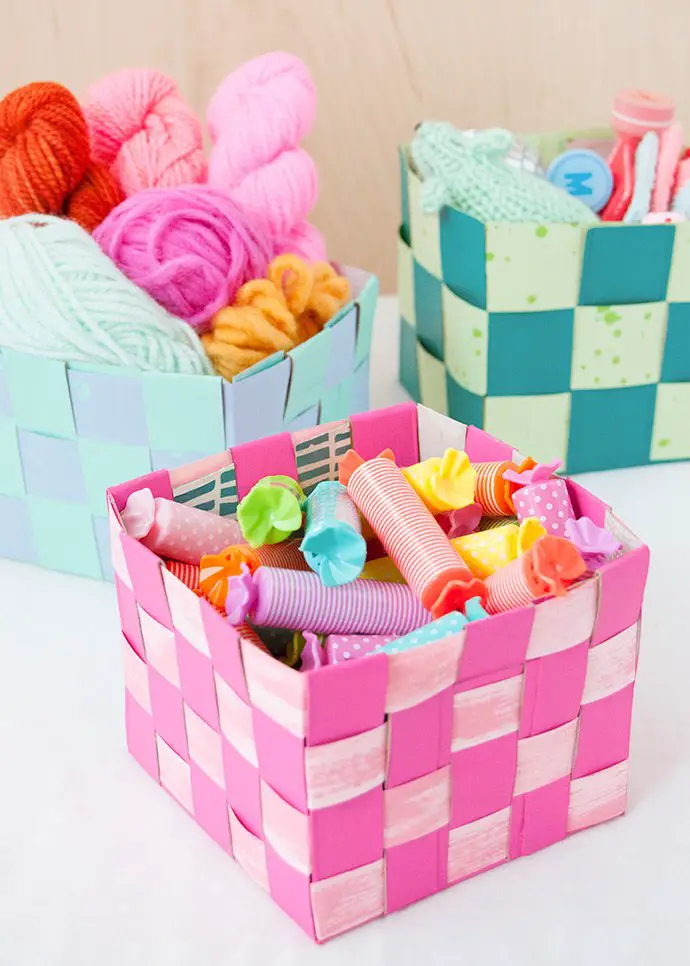 Extra tissue box does not exist only at your home but also in your office, you may use it to organize your office supplies instead of purchasing new organizing racks. You can create this cheap yet durable case for your office pens and supplies with just a few basic cutting and pasting procedures. Create this craft with your kids, and let them do another for their school supplies, too! They will surely love that twinning-feel with you.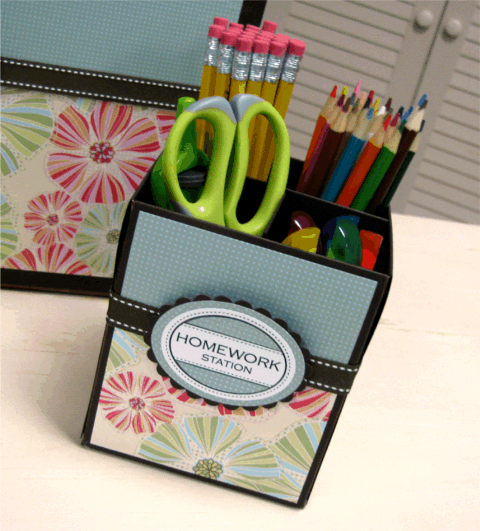 🖍️ Related Reads:
---
---