What's a bigger symbol of an authentic Western cowboy than the classic cowboy hat? Kids LOVE to dress up and role play. It's as interactive play filled with learning opportunities. Role-playing teaches invaluable lessons in emotional receptiveness, maturity, and language development. There's no complete western cowboy drawing tutorial without the costume hat and a set of western pistoles. Let's draw a true classic 10 gallon cowboy hat!
This tutorial and our many others are suitable for ages 3 to 8 (preschool and above.)
And why not check out our collection of free coloring pages for kids! We update our resources library regularly so feel free to check back as we add more and more content. We're currently at over 1000+ coloring pages and creating more how-to-draw stuff art tutorials!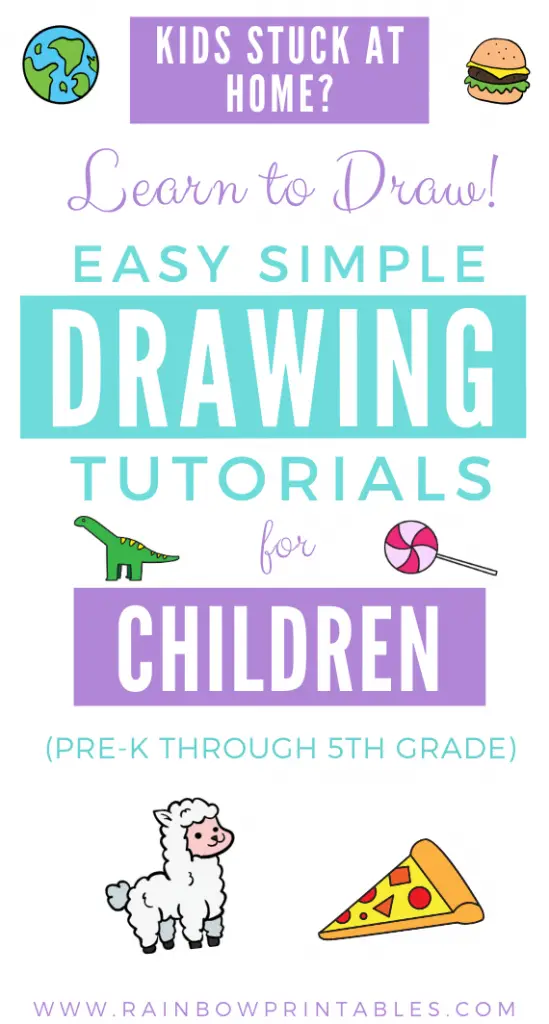 🖍️ Tools For Success
🎨 Parents: The only tools you need to use these how-to-draw tutorials are: an eraser, a pencil, and a piece of paper. But – if you have them around – a sketching pencil makes for fainter and softer lines that help kids build fine motor accuracy. I also recommend going over the sketch pencil with a black outline marker when you're done for a neater finish. Lastly, erase the pencil marks before adding color.
Easy Simple Drawing Guide: Wide Brimmed Cowboy Hat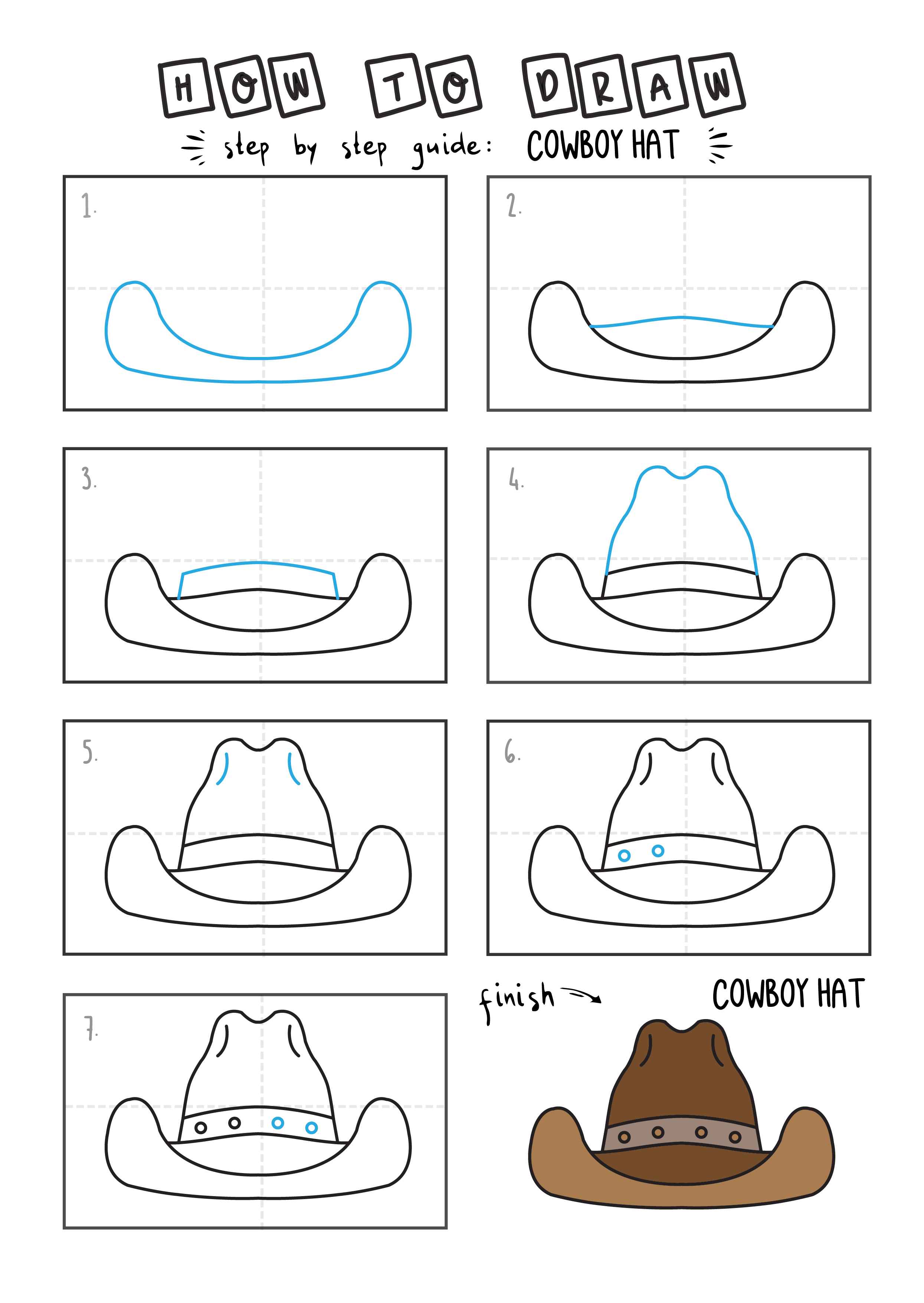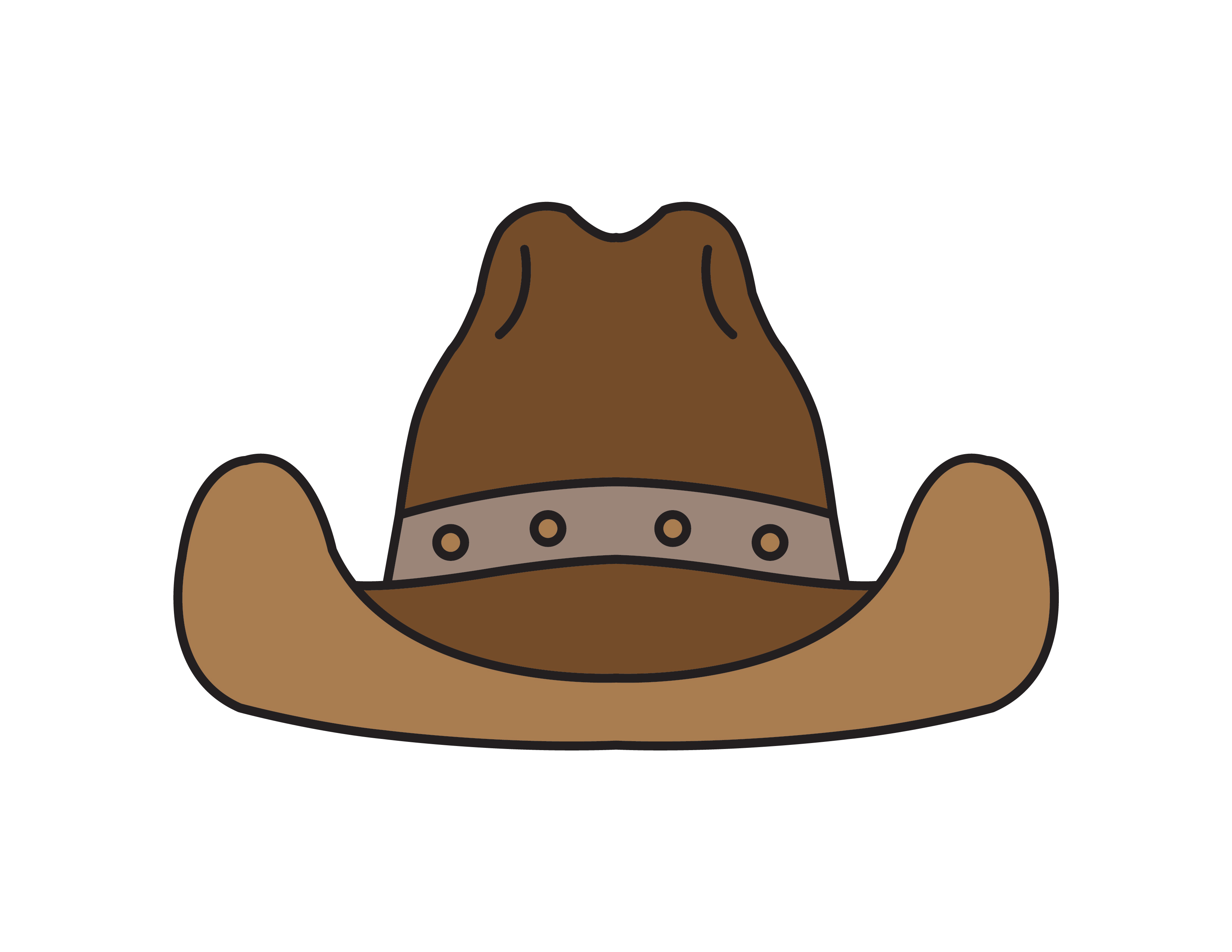 Cowboy Hat Fun Facts for Kids
Manifest destiny help drive the expansion of people to the west and it changed the life of cowboys because they were no longer riding solo. Railroads, small towns, everything began to build alongside cowboy life.
Cowboys and vaqueros lived hard lives in western landscapes with meager food and intense manual labor. Their manned the livestock consisting of horses and cattle. A real cowboy is not glamorized like what we see on TV.
Although the '10 gallon hat' is a popular vocabulary when referring to the old west, it's probably a romanticized myth. 10 gallon is simply too large and could realistically cause permanent neck damage. The 10 gallon hat is is as much of a myth as gun slinging duels at "high noon."
Does your kids want to become a cowboy? Get them the real experience and plan a trip to a dude ranch. This is where most real life cowboys are in modern times.
🖍️ MORE HOW TO DRAW TUTORIALS…
Help Support Artists Big and Small
We would much appreciate it if everyone who enjoyed or benefited from our how-to-draw tutorial series can give us a social media shout-out or a link back. This will allow us to create more content by 1) commissioning small, independent artists and 2) teach young children everywhere to create more through art. Thank you.