Mirror, mirror, on the wall who is the fairest of them all? Let's draw this everyday item that we all have in our bathrooms and bedrooms!
This tutorial and our many others are suitable for ages 3 to 8 (preschool and above.)
And why not check out our collection of free coloring pages for kids! We update our resources library regularly so feel free to check back as we add more and more content. We're currently at over 1000+ coloring pages and creating more how-to-draw stuff art tutorials!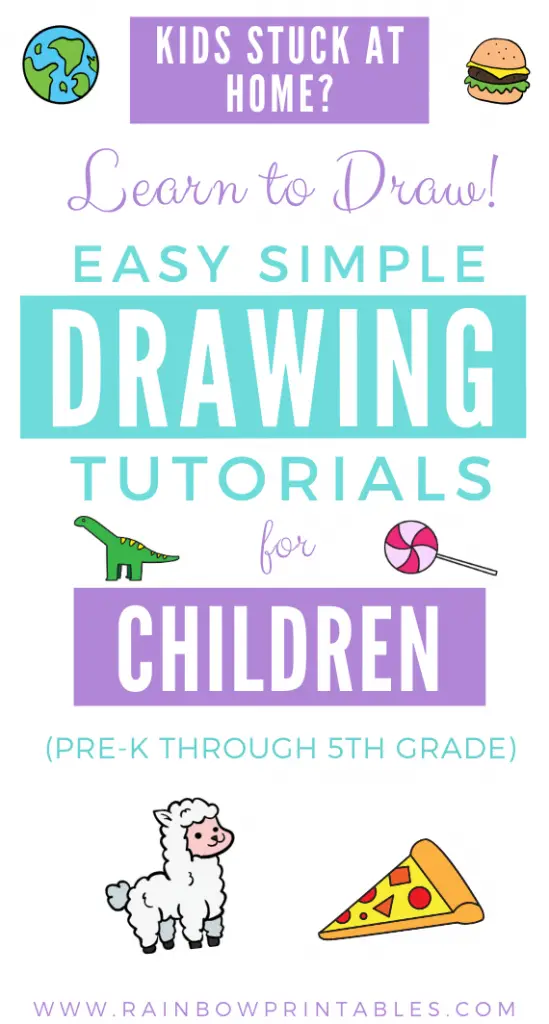 🖍️ Tools For Success
🎨 Parents: The only tools you need to use these how-to-draw tutorials are: an eraser, a pencil, and a piece of paper. But – if you have them around – a sketching pencil makes for fainter and softer lines that help kids build fine motor accuracy. I also recommend going over the sketch pencil with a black outline marker when you're done for a neater finish. Lastly, erase the pencil marks before adding color.
Easy Simple Doodle Guide: Cartoon Mirror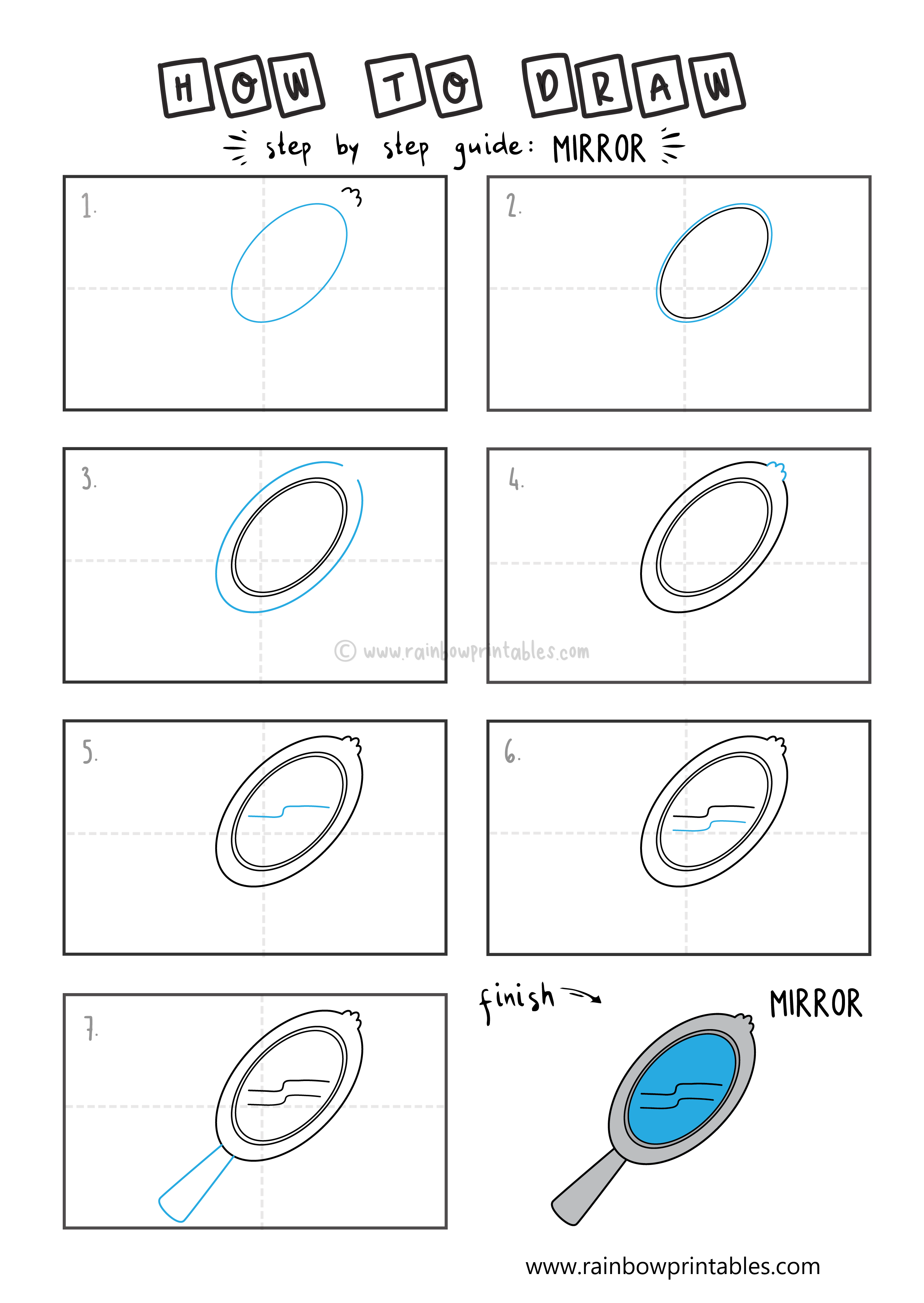 Fun Facts About Mirrors
In ancient times, the first types of mirrors emerged as they used a tub of dark water or a dark jar filled with water. Around 6000 BC, people began making non-water mirrors.
In the Second World War, mirrors were used until the invention of radar to track sounds emanating from hostile aircraft.
Mirrors are not recent science and were first invented in Germany more than 200 years ago.
The chemist Justus Von Liebig invented the mirror in 1835, and he found that the reflecting surface, the mirror, can be created if you add a thin layer of metallic silver to transparent glass.
If you were to crack a mirror, the Romans assume that you would damage both your soul and life, which are replaced every seven years. Seven years of ill luck, in particular.
A flat piece of metal or the surface of the water may also behave like a mirror.
Salar de Uyuni (salt flat covering a large lake size brine) is the Largest Natural Mirror in the World and can be seen from space!
For many days after the death of a close family member, Jewish people covered every mirror in the home.
🖍️ MORE HOW TO DRAW TUTORIALS…
Help Support Artists Big and Small
We would much appreciate it if everyone who enjoyed or benefited from our how-to-draw tutorial series can give us a social media shout-out or a link back. This will allow us to create more content by 1) commissioning small, independent artists and 2) teach young children everywhere to create more through art. Thank you.