What are we celebrating?! 4th of July? Memorial Day? New Years? Who doesn't love fireworks! (Except pets, poor pooch has no idea what's going on.) This is one of the easiest how-to-draw tutorials we've done so far! Do you love the excitement of explosive fireworks in the dark sky? Then you'll love to learn how to draw them. Fireworks don't have to be complicated – cartoon fireworks are easy because they're so uniquely beautiful and easy to draw. Let's get started!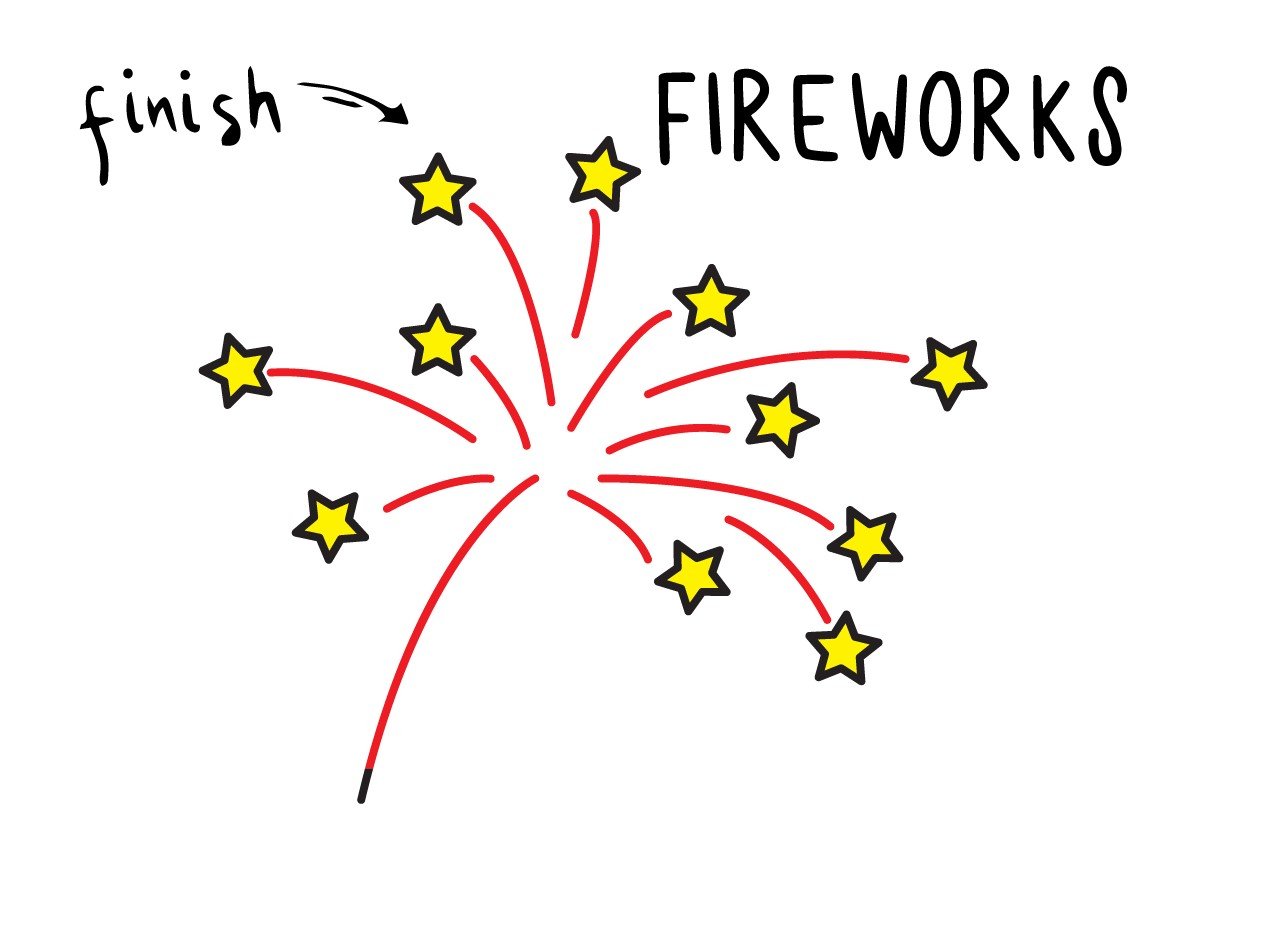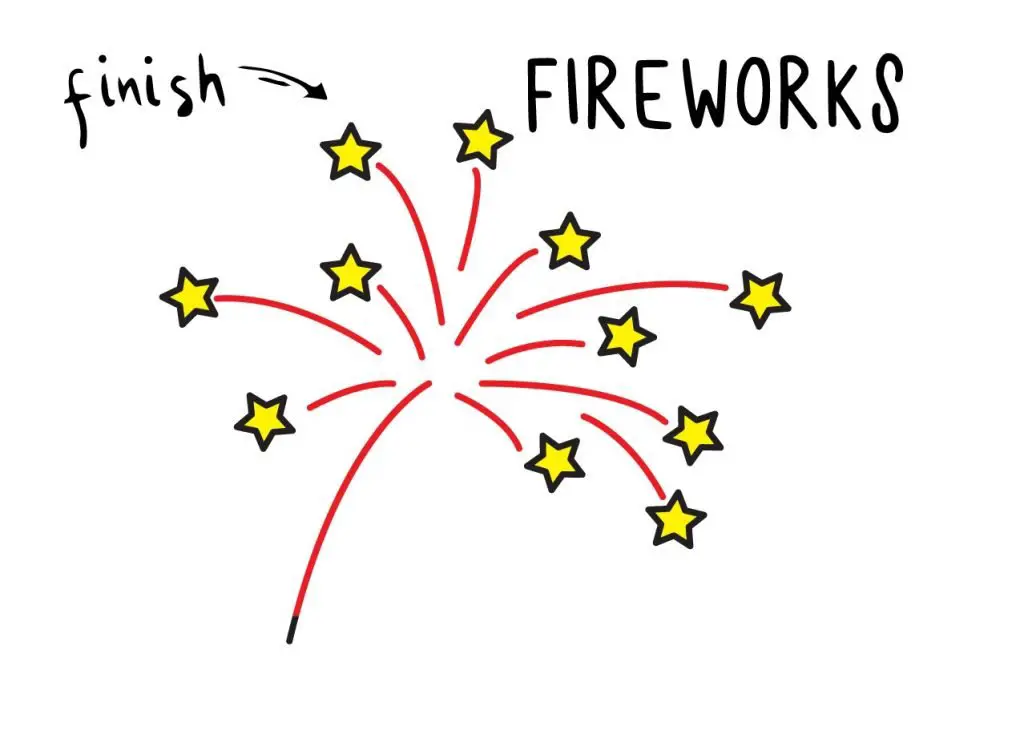 And why not check out our collection of free coloring pages for kids! We update our resources library regularly so feel free to check back as we add more and more content. We're currently at over 1000+ coloring pages and creating more how-to-draw stuff art tutorials!
Note: This tutorial and our many others are suitable for ages 3 to 10 (preschool and above.)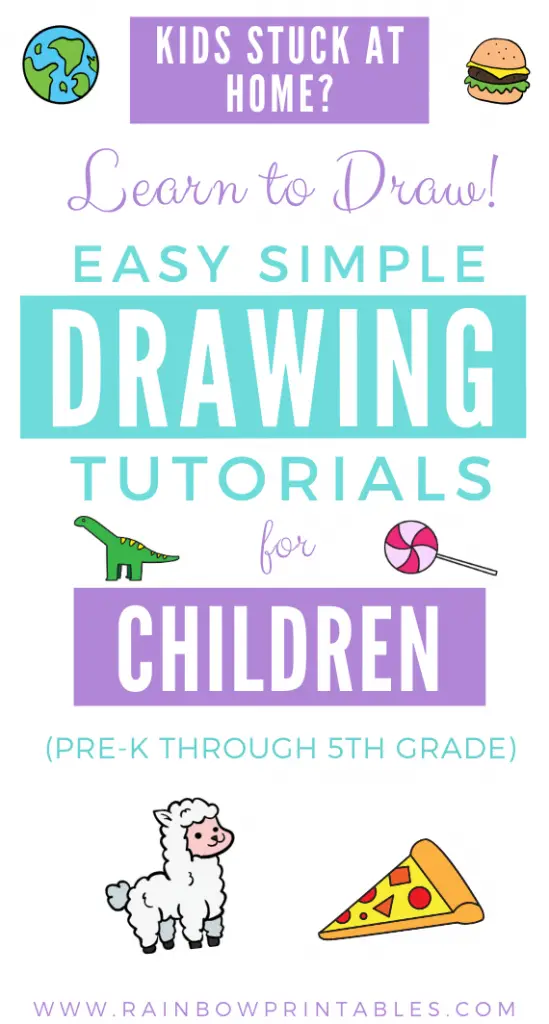 🖍️ Tools For Success
🎨 Parents: The only tools you need to use these how-to-draw tutorials are: an eraser, a pencil, and a piece of paper. But – if you have them around – a sketching pencil makes for fainter and softer lines that help kids build fine motor accuracy. I also recommend going over the sketch pencil with a black outline marker when you're done for a neater finish. Lastly, erase the pencil marks before adding color.
Step-by-Step Drawing of Fireworks
Draw a diagonal line on your paper – short or long, depending on how you like it.
Then, at the top of the line, fill the area with five shorter diagonal lines in equal distance. 
It doesn't look like a firework yet. Let's add some more details! On the top of the shorter diagonal lines, draw one star for each.
Next, in between the diagonal lines, draw five longer lines with stars on top of them to add more sparks to the fireworks. 
Beautiful! Repeat step two to make your fireworks more sparkling and brighter! 
Color the stars yellow, then the lines red…we went simple, it can also depend on how you like it to sparkle and shine! There are different ways of drawing stars and fireworks! Plus there are tons of different colors so you flex that creativity however you'd like!
~
🔖 See our collection of How-To-Draw tutorial instructions for young kids! Check out our collection of free coloring pages for kids while you're here too. We're a group of independent illustrators that create coloring pages, how to draw tutorials, craft printables, and educational worksheets for kids. We update our resource library regularly so feel free to check back as we add more and more content. We're currently at over 1000+ coloring pages and 500+ how-to-draw stuff guides for kids!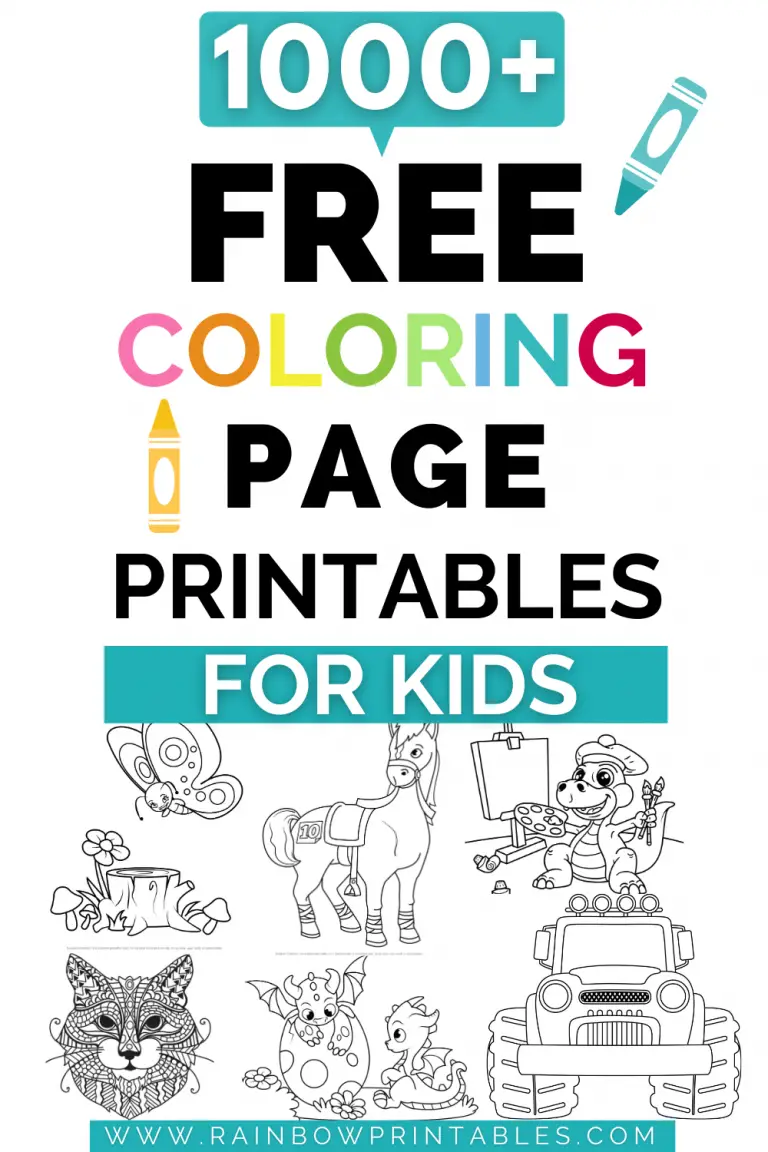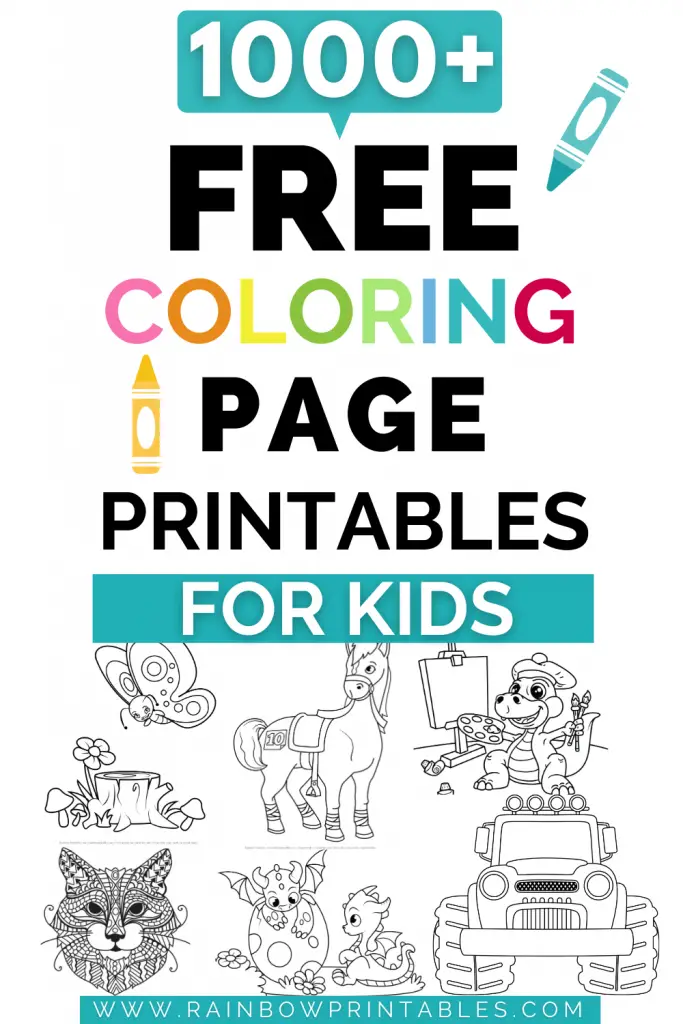 ~
🖍️ Tools For Success
Paper (Empty How To Draw Template PDF)
Pencil
Polymer Eraser
Coloring Tools (I recommend Crayola's 140 Piece Coloring Case)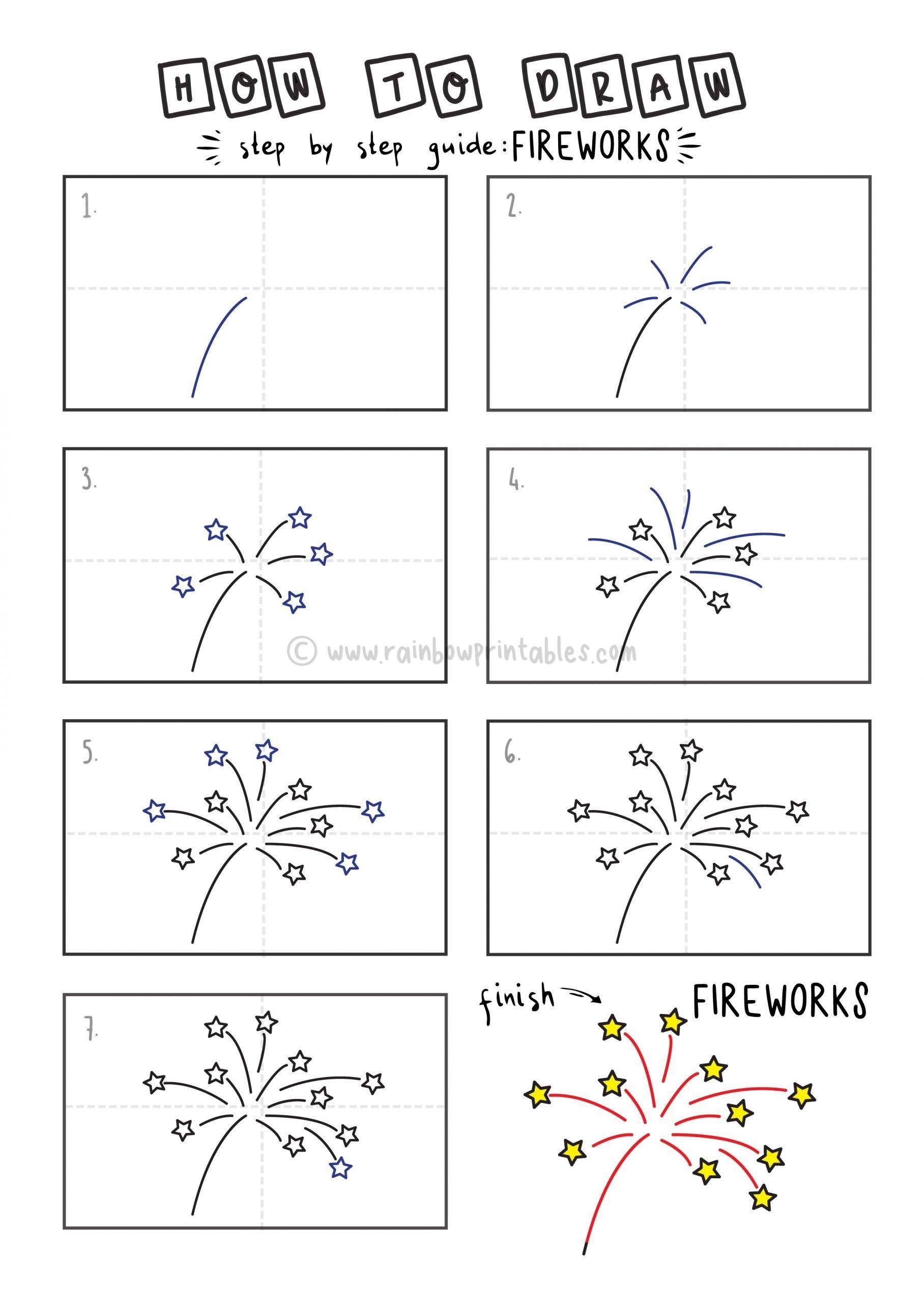 Printing & Saving Instructions:
Desktop & laptop users: the instant print button is in the upper left-hand corner.
Mobile users: if you don't see the instant print icon on mobile for whatever reason, toggle your mobile browser to "Desktop View" and you should be able to see it. You can find that in your web browser's menu. Or find the nearest computer to print.
Change the page orientation from horizontal or vertical depending on what fits best.
To decrease load time we put images on different sub-pages. Use the navigation on the top and bottom of the galleries to toggle.
Designed to fit both A4 size & U.S. standard letter size but preview your specs just in case.
Want to save a file for later? Just hit the instant print button and choose instead to print, select Save As "PDF" in the drop-down selection, and done! (Your screen and selection might look a little different.)
Interesting Fireworks Facts
The Walt Disney Company is the world's leading purchaser of fireworks and, right after the U.S. military, the second-largest collector of explosive devices.
As a result of firework displays, there was a 42 percent drop in air quality in the US on 4 July.
Not cannons, but catapults are the cannons seen in Human Cannonball shows. To trick people, fireworks and gunpowder are used.
San Diego had scheduled a 17-minute fireworks display on July 4th, 2012, but it lasted less than a minute before all the fireworks were launched simultaneously.
As a firework show, the Times Square Ball Drop began and developed into the falling of an iron/woodball down the Times Square flagpole.
The well-known Disney World actor who played Gaston in the famous Disney amusement park died instantly attempting to blast a firework off his head during the 4th of July.
People employed in fireworks manufacturing must wear cotton fabrics, including undergarments. Synthetic garments can produce fireworks capable of detonating sparks.
On its 50th anniversary, Singapore spent over 5,000,000 USD on fireworks.
Fireworks have been banned in New York City for more than 100 years after all the deaths and injuries from setting them off became known as a "day of carnage".
In 7th century China, fireworks were first invented, where they were thought to scare off evil spirits.
It is legal to purchase fireworks during the year in the UK, and it is also legal to use fireworks between 7 am and 11 pm on every day of the year.
There is a World Fireworks Championship, where the best 25-minute fireworks show set to music is created by foreign teams participating.
🖍️ MORE HOW TO DRAW TUTORIALS…
Help Support Artists Big and Small
We would much appreciate it if everyone who enjoyed or benefited from our how-to-draw tutorial series can give us a social media shout-out or a link back. This will allow us to create more content by 1) commissioning small, independent artists and 2) teach young children everywhere to create more through art. Thank you.