"Ahhhh it's snowing!!!" That was my first reaction when I saw snow for the first time in my life as a 24-year-old grown-up person. And it was…like a sprinkle of snow; .5 cm of meager snow but I almost died from happiness. You're never too young or too old to fall in love with the magic that is snow. The best part about snow is the first day, fresh snow makes the best snowman! If it's not snowing right now or you're not in a snow-zone, fret not, we can all still have a snowman. Let's get this Christmas party started and draw a cutie-patootie snowman full of Christmas spirit.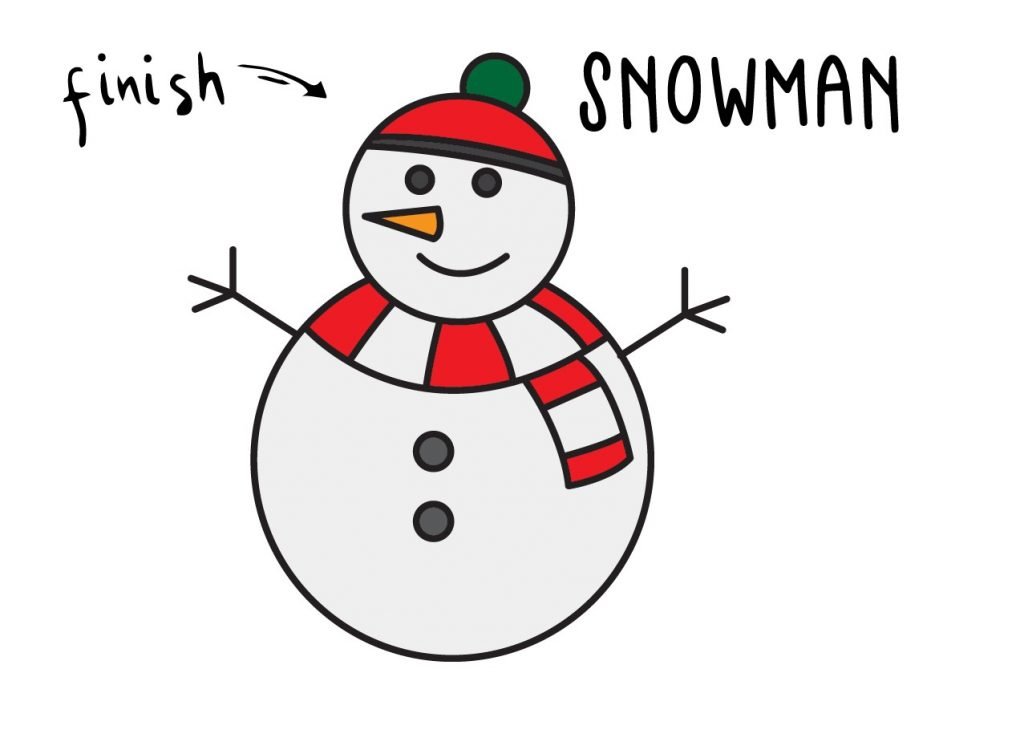 And why not check out our collection of free coloring pages for kids! We update our resources library regularly so feel free to check back as we add more and more content. We're currently at over 1000+ coloring pages and creating more how-to-draw stuff art tutorials!
Note: This tutorial and our many others are suitable for ages 3 to 10 (preschool and above.)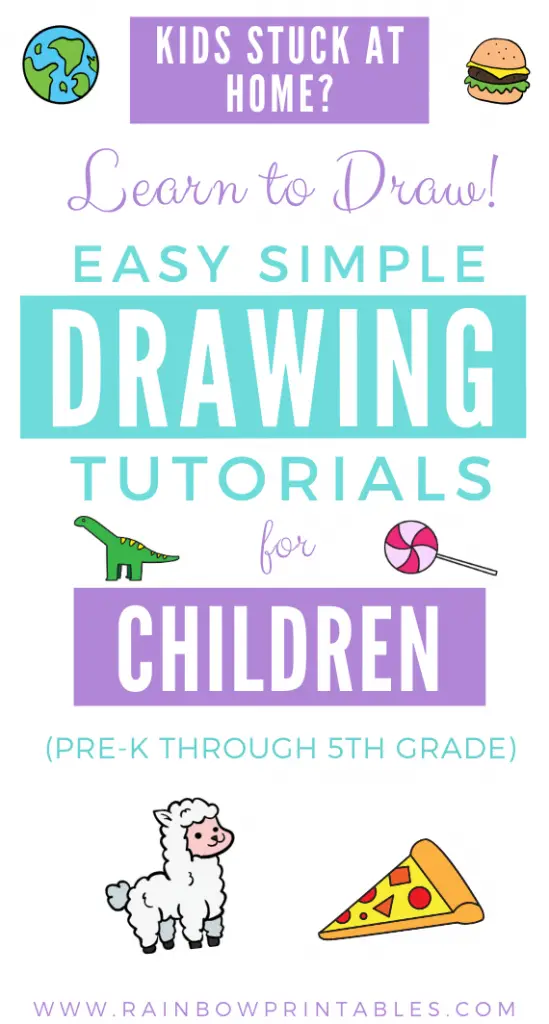 🖍️ Tools For Success
🎨 Parents: The only tools you need to use these how-to-draw tutorials are: an eraser, a pencil, and a piece of paper. But – if you have them around – a sketching pencil makes for fainter and softer lines that help kids build fine motor accuracy. I also recommend going over the sketch pencil with a black outline marker when you're done for a neater finish. Lastly, erase the pencil marks before adding color.
~
🔖 See our collection of How-To-Draw tutorial instructions for young kids! Check out our collection of free coloring pages for kids while you're here too. We're a group of independent illustrators that create coloring pages, how to draw tutorials, craft printables, and educational worksheets for kids. We update our resource library regularly so feel free to check back as we add more and more content. We're currently at over 1000+ coloring pages and 500+ how-to-draw stuff guides for kids!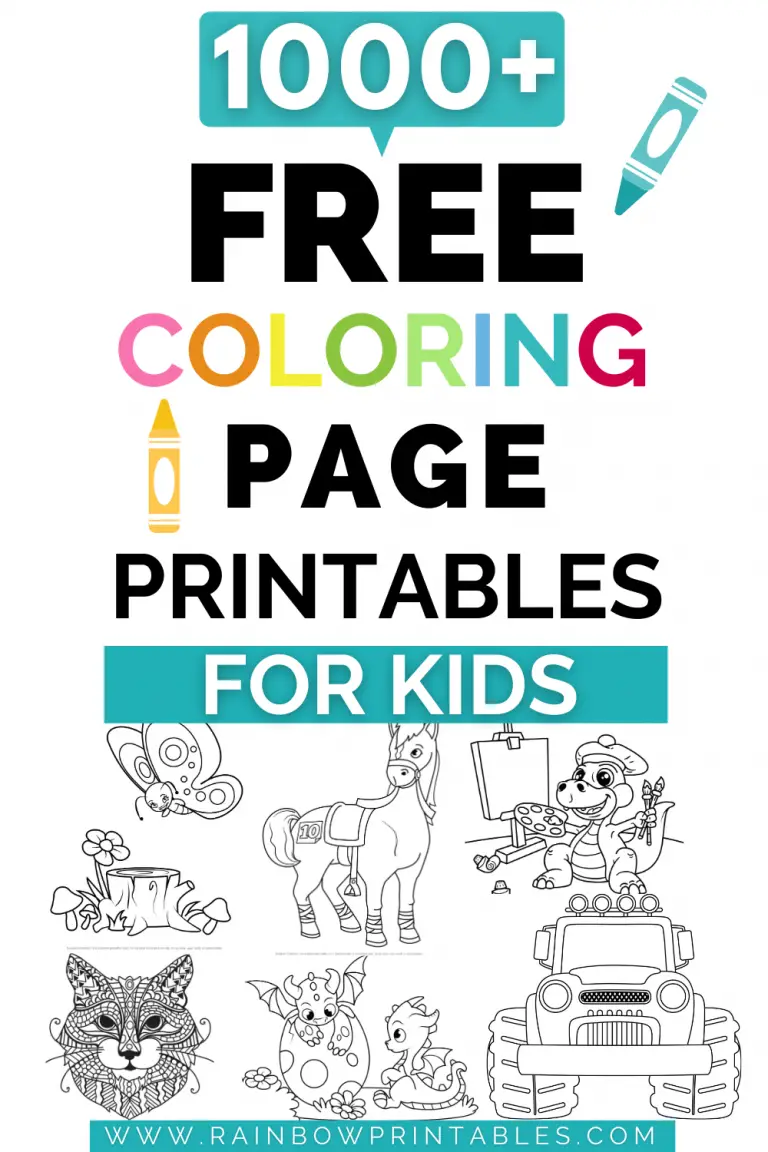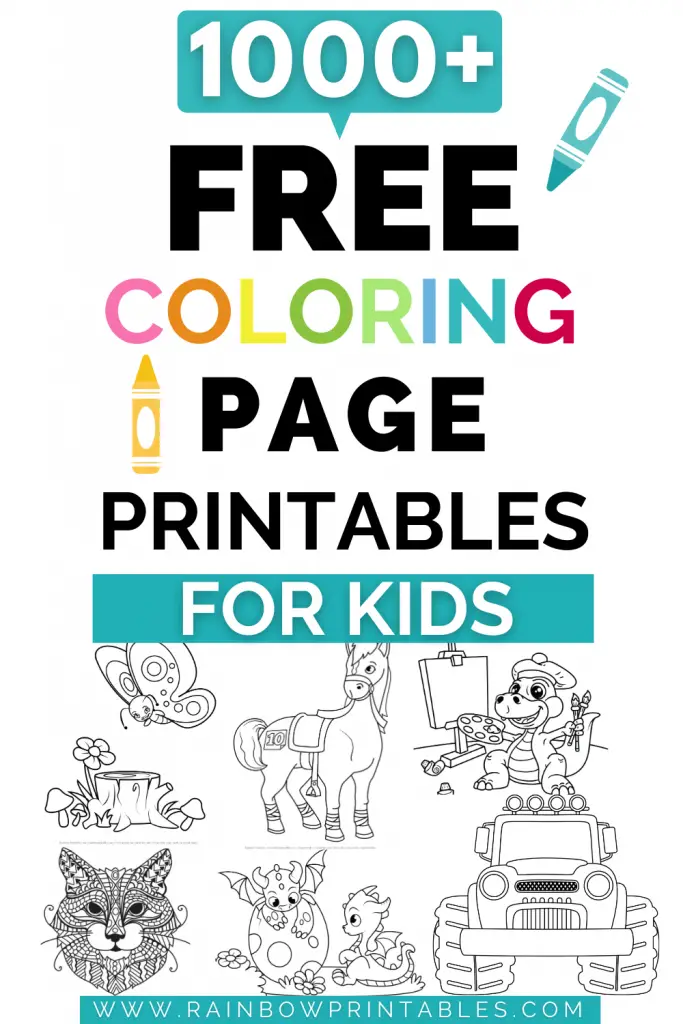 ~
🖍️ Tools For Success
Paper (Empty How To Draw Template PDF)
Pencil
Polymer Eraser
Coloring Tools (I recommend Crayola's 140 Piece Coloring Case)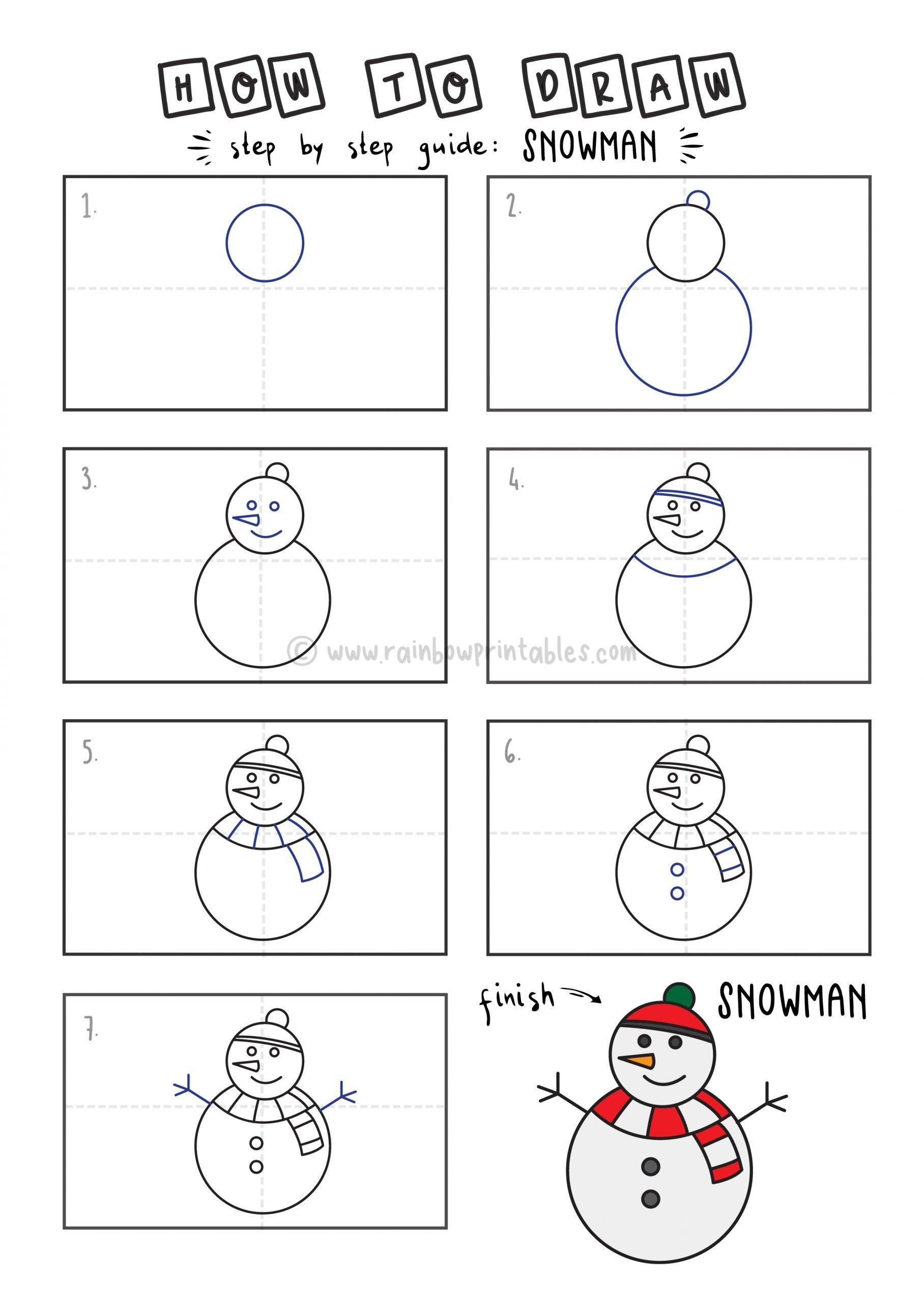 Step-by-Step Guide on How to Draw a Snowman
Draw three circles for your snowman. Let's start with a smaller perfect circle for the snowman's face with a bigger circle for its body. At the top of the head, draw an inverted semi-circle connecting with it. 
Inside the face, draw two small circular eyes parallel to each other with a long triangular nose in the middle and pointed outside.
Add a long curvy smile below the nose to have you a smiling snowman. 
At the top of the eyes, draw two horizontal lines parallel to each other with little distance from each other to outline the snowman's bonnet.
Then, in the snowman's upper body, draw a curved line to outline the snowman's scarf. 
Add more details by putting four short vertical lines in the scarf.
Then, on the right side of the snowman's body beneath the bandanna, connect two vertical lines and enclose it with a horizontal line. Once again, add two short horizontal lines to add details. 
In the middle of the body, draw two small circular buttons vertically parallel to each other.
On each side of the upper body, draw two diagonal lines pointing upward with two short diagonal lines adjacent to each side. 
You have complete details for your snowman! Let's feel the Christmas winter joy by coloring the snowman white, the bonnet green and red, the scarf, red and white, and the buttons and eyes gray. What a cute and perfect Chrismas-y snowman!
Printing & Saving Instructions:
Desktop & laptop users: the instant print button is in the upper left-hand corner.
Mobile users: if you don't see the instant print icon on mobile for whatever reason, toggle your mobile browser to "Desktop View" and you should be able to see it. You can find that in your web browser's menu. Or find the nearest computer to print.
Change the page orientation from horizontal or vertical depending on what fits best.
To decrease load time we put images on different sub-pages. Use the navigation on the top and bottom of the galleries to toggle.
Designed to fit both A4 size & U.S. standard letter size but preview your specs just in case.
Want to save a file for later? Just hit the instant print button and choose instead to print, select Save As "PDF" in the drop-down selection, and done! (Your screen and selection might look a little different.)
Snowman Trivia for Kids
In the illustration from the work entitled Book of Hours, back in 1380, the first-ever known snowman was discovered in the Royal Library of the Netherlands. (Koninklijke Bibliotheek.)
Do you want to build the perfect snowman? Science has some tips for you. A snowman is best to build when snow is at 30 degrees for moisture and structure. The proportion of the snowman is important too – a three-story snowman should have 3 spheres from 3 feet in diameter on the bottom to 1 foot on the highest story. You need about 2 inches of snow on the ground to have enough snow to build a good snowman.
Bethel, Maine, in 2008, the largest snowman of all time was made. It was a whopping 122 feet tall in height.
The first-ever snowman photo was taken in 1853, it's currently in The National Library of Wales.
The Guinness World Record for the most snowmen constructed in an hour was held by Japan. In just sixty minutes, an impressive 2,036 snowmen were made.
According to Guinness World Records, Karen Schmidt of Minnesota, USA, has the largest collection of snowmen in the world.
The world's smallest snowman was developed by scientists at the National Physical Laboratory in West London back in 2009.
Scientists created a miniature snowman that was only 0.01 mm (you can see it here.) Cox the maker designed it using 2 liquid particles using a system that manipulates nanoparticles.
There are 39 kinds of snowflakes and 121 subtypes according to scientists.
The Guinness World Records awarded the largest and finest snow sculptures in Harbin, China on 1 January 2007. Harbin is a location where an annual winter festival happens in China. The snow sculpture was 28 feet tall.
Did you know building a snowman is a total workout? Laboring for 1 hr to build snowman burns over 200 calories – more than dancing or bike riding for 1 hour.
🖍️ MORE HOW TO DRAW TUTORIALS…
Help Support Artists Big and Small
We would much appreciate it if everyone who enjoyed or benefited from our how-to-draw tutorial series can give us a social media shout-out or a link back. This will allow us to create more content by 1) commissioning small, independent artists and 2) teach young children everywhere to create more through art. Thank you.