After almost 50 published how to draw tutorials, it occurred to me I didn't have any sport related topics! We're going to draw hockey – a popular sports game played on ice with a stick and puck.
And why not check out our collection of free coloring pages for kids! We update our resources library regularly so feel free to check back as we add more and more content. We're currently at over 1000+ coloring pages and creating more how-to-draw stuff art tutorials!
Note: This tutorial and our many others are suitable for ages 3 to 10 (preschool and above.)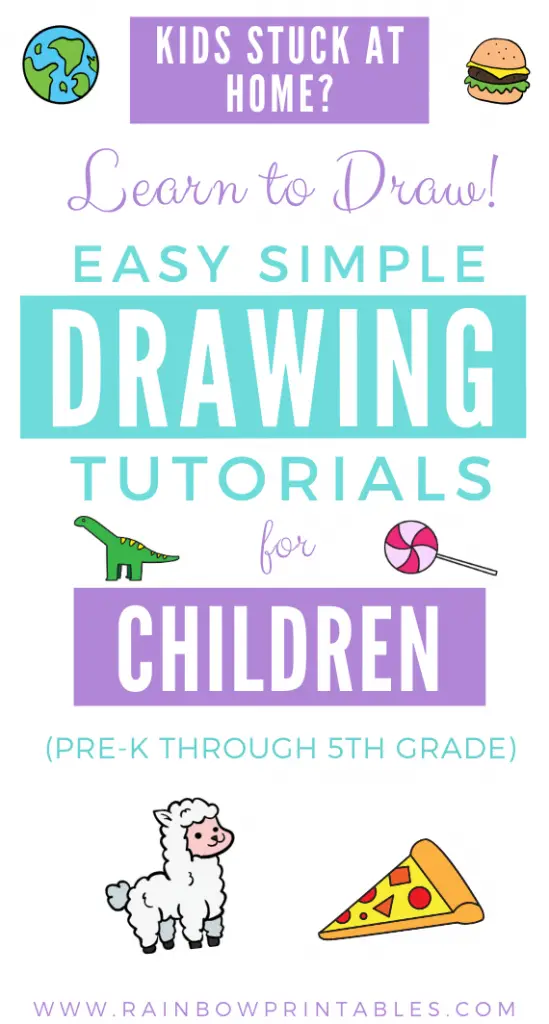 🖍️ Tools For Success
🎨 Parents: The only tools you need to use these how-to-draw tutorials are: an eraser, a pencil, and a piece of paper. But – if you have them around – a sketching pencil makes for fainter and softer lines that help kids build fine motor accuracy. I also recommend going over the sketch pencil with a black outline marker when you're done for a neater finish. Lastly, erase the pencil marks before adding color.
Step-by-Step Guide: Draw Hockey Pock With Stick
Draw a small cylindrical shape. Parallel to it, draw two diagonal lines enclosed with a curved end on top while leaving the lower end open to form a stick. 
On the stick's open end, draw a rectangular blade adjacent to it. The sides away from the shaft must be wider than the side connecting to the post, making it an isosceles trapezoid. 
Let's add more details to the shaft to make it look like one. Draw three short horizontal lines for the knob at the top of the shaft and another four slightly diagonal, horizontal lines on the blade.
Now, let's color it with a dark gray hockey pock, a brown shaft, a red knob, and a white blade with a touch of brown. 
Excuse the misspelling, I did it super late and I'm too lazy to change it right now 🙂 the prints in the books will be corrected don't worry.
~
🔖 See our collection of How-To-Draw tutorial instructions for young kids! Check out our collection of free coloring pages for kids while you're here too. We're a group of independent illustrators that create coloring pages, how to draw tutorials, craft printables, and educational worksheets for kids. We update our resource library regularly so feel free to check back as we add more and more content. We're currently at over 1000+ coloring pages and 500+ how-to-draw stuff guides for kids!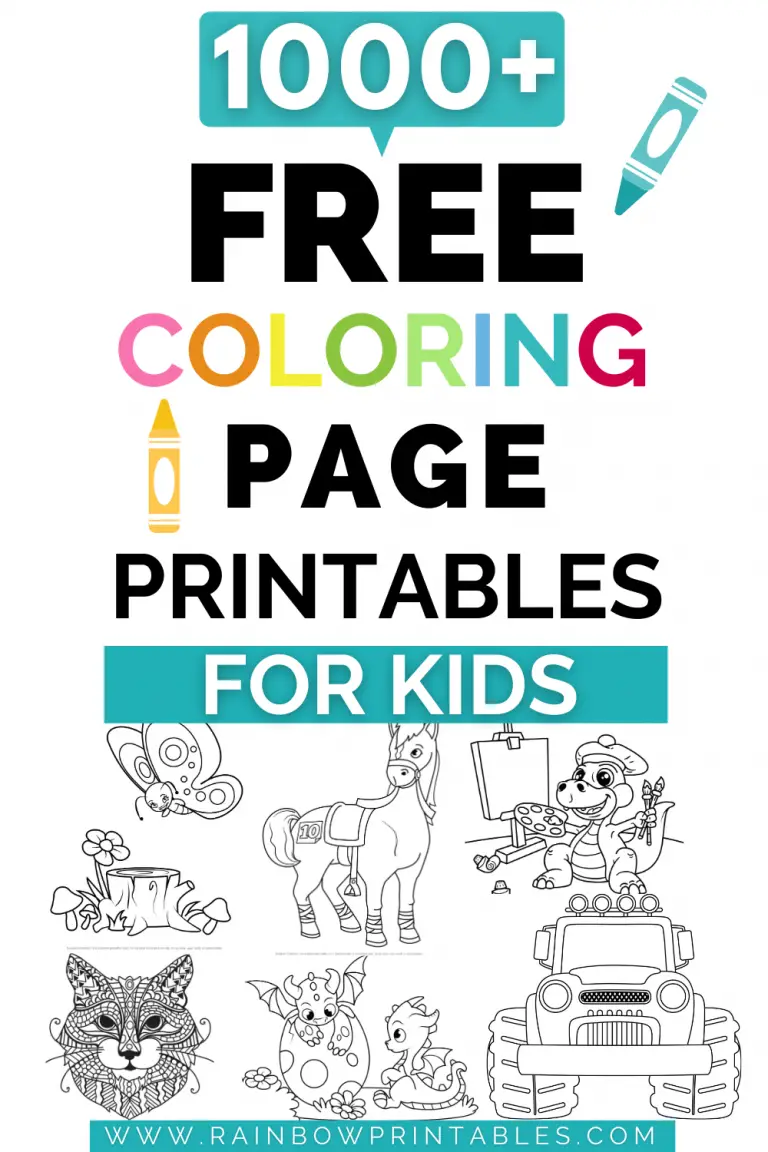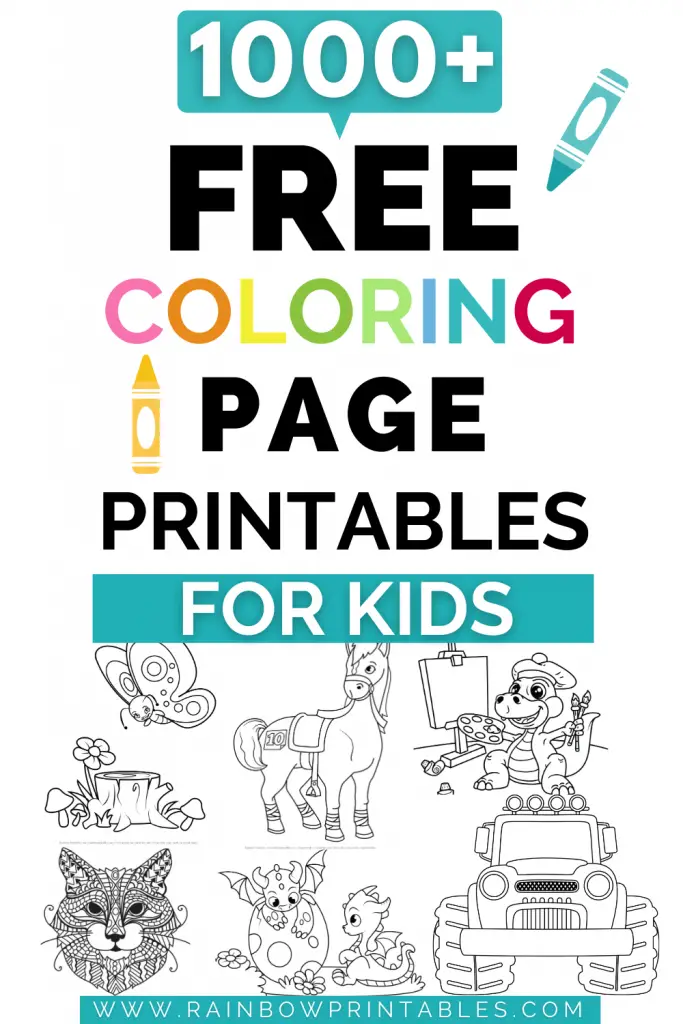 ~
🖍️ Tools For Success
Paper (Empty How To Draw Template PDF)
Pencil
Polymer Eraser
Coloring Tools (I recommend Crayola's 140 Piece Coloring Case)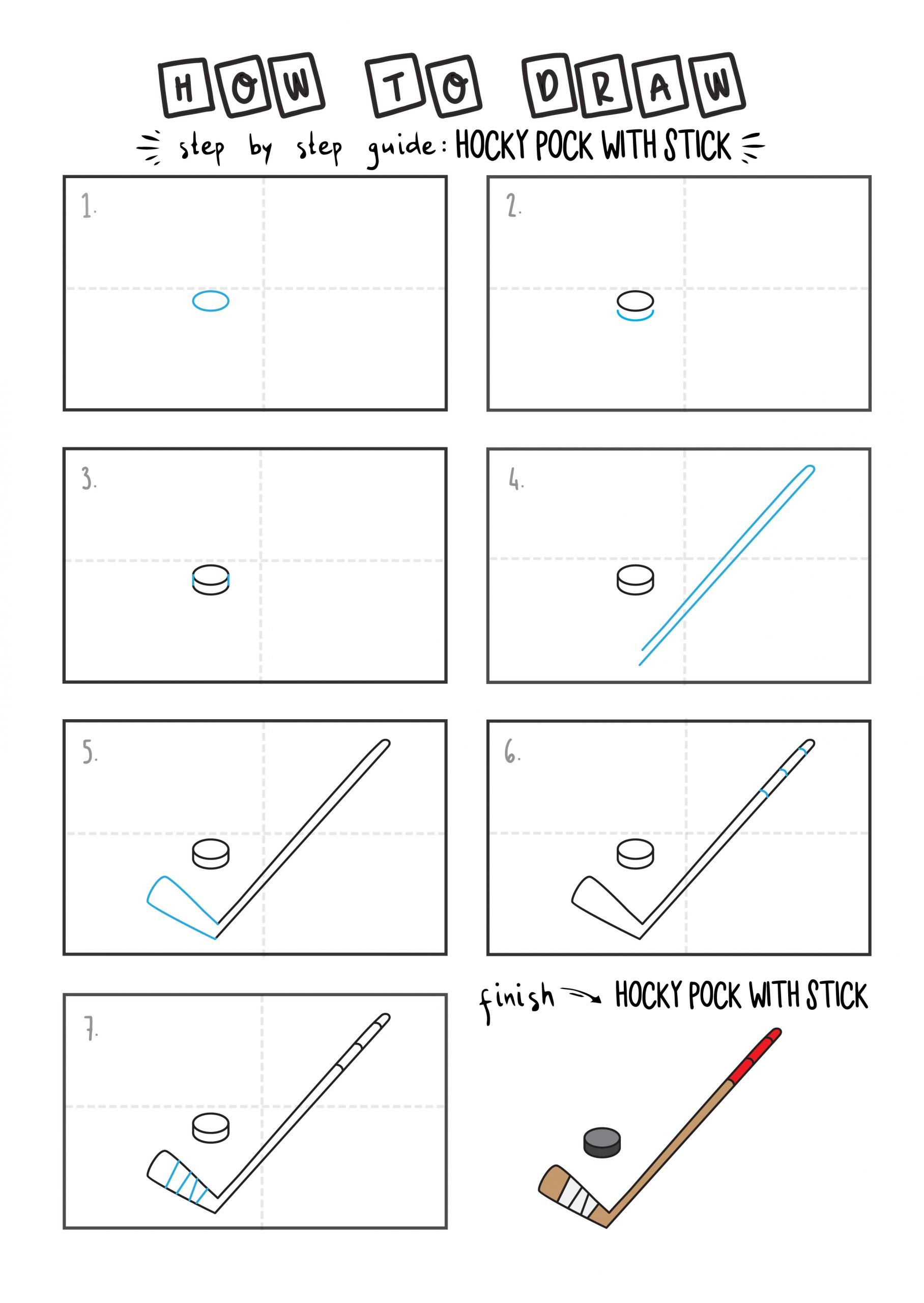 Fun Hockey Facts for Kids
Despite all the inconsistencies on when hockey was first played, the first formal indoor hockey game was played in Montreal, Canada, in 1875.
Hockey sticks were straight until the 1960s. Stan Mikita, the Chicago Blackhawks Hall of Famer, is credited with introducing a stick curve in the 1960s.
Hockey pucks are three-inch in diameter. They're frozen before each game so they don't bounce during the game.
The first puck to be used during outdoor hockey in the 1800s was made of frozen cow dung.
Before the 1927-28 season, forward hockey passes were not permitted.
26.5 million Canadians played in the men's hockey gold medal final at the 2010 Winter Olympics. That's 80% of the population of the whole world.
When the Latvian hockey team plays at home and wins the game, supporters visit the home country embassy of the opposition team and lay flowers at its entrance.
Even if Wayne Gretzky had never scored a single goal, he would still have more points than any other past/present hockey player.
On March 5, 2004, a hockey game was held between the Philadelphia Flyers and the Ottawa Senators, with a total of 419 penalty minutes calculated.
The 3rd most famous sport in the world is field hockey, with an estimated 2 billion fans worldwide.
Allan Loney was the first hockey player to be charged with the murder of another player since he killed Alcide Laurin in a game on February 24, 1905.
Canada's $5 notes have people playing hockey on them and a brief quote from a hockey story.
Every hockey team consists of 11 players, including strikers, defensive players, and goaltenders.
Jarome Iginla donates $2,000 to the children's charity for every goal he scores. Since 2000, he has added more than $700,000.
The Slovak women's hockey team qualified for the 2010 Olympics by defeating Bulgaria 82-0. They lost 18-0 to Team Canada in Vancouver.
Average professional hockey player will lose as many as 5 to 8 pounds during the average game (mostly water).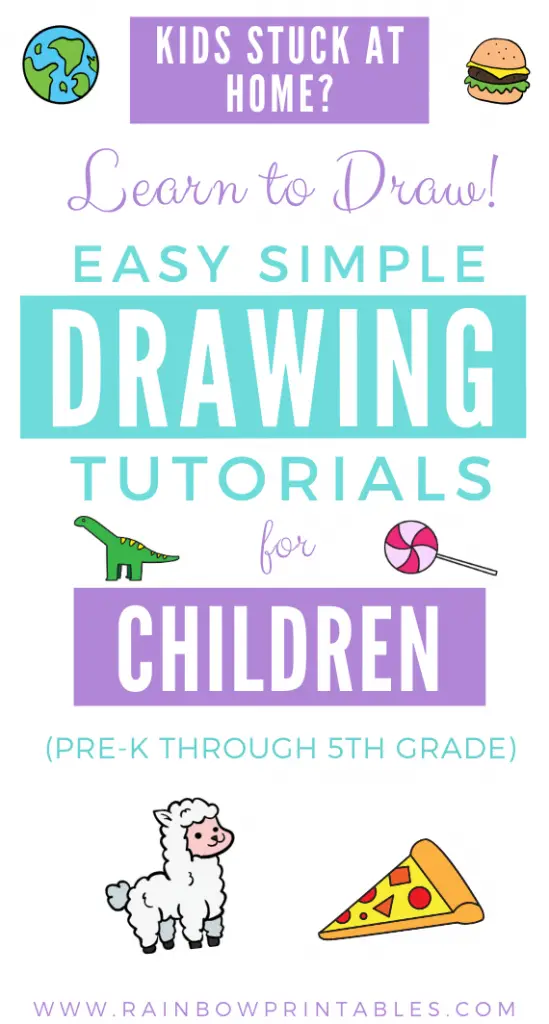 Printing & Saving Instructions:
Desktop & laptop users: the instant print button is in the upper left-hand corner.
Mobile users: if you don't see the instant print icon on mobile for whatever reason, toggle your mobile browser to "Desktop View" and you should be able to see it. You can find that in your web browser's menu. Or find the nearest computer to print.
Change the page orientation from horizontal or vertical depending on what fits best.
To decrease load time we put images on different sub-pages. Use the navigation on the top and bottom of the galleries to toggle.
Designed to fit both A4 size & U.S. standard letter size but preview your specs just in case.
Want to save a file for later? Just hit the instant print button and choose instead to print, select Save As "PDF" in the drop-down selection, and done! (Your screen and selection might look a little different.)
Help Support Artists Big and Small
We would much appreciate it if everyone who enjoyed or benefited from our how-to-draw tutorial series can give us a social media shout-out or a link back. This will allow us to create more content by 1) commissioning small, independent artists and 2) teach young children everywhere to create more through art. Thank you.
🖍️ MORE HOW TO DRAW TUTORIALS…