The ultimate toy of boyhood is arguably the Nerf's Super Soaker. This is a recreational water gun that is capable of using water and pressure to launch long distances. Super Soakers were created by Lonnie Johnson, a brilliant and creative inventor and nuclear engineer who was inspired to create a kid's water gun during his time in the U.S. Air Force. Nerf guns and super soaker guns became one of the best-selling toys in history – generating $200 million in sales in just one year. It's a lot of summer backyard fun for all little ones…except we're heading into winter and it's rainy all week here. Hmm, what now? It's a perfect time to learn how to draw a super soaker instead!
And why not check out our collection of free coloring pages for kids! We update our resources library regularly so feel free to check back as we add more and more content. We're currently at over 1000+ coloring pages and creating more how-to-draw stuff art tutorials!
Note: This tutorial and our many others are suitable for ages 3 to 10 (preschool and above.)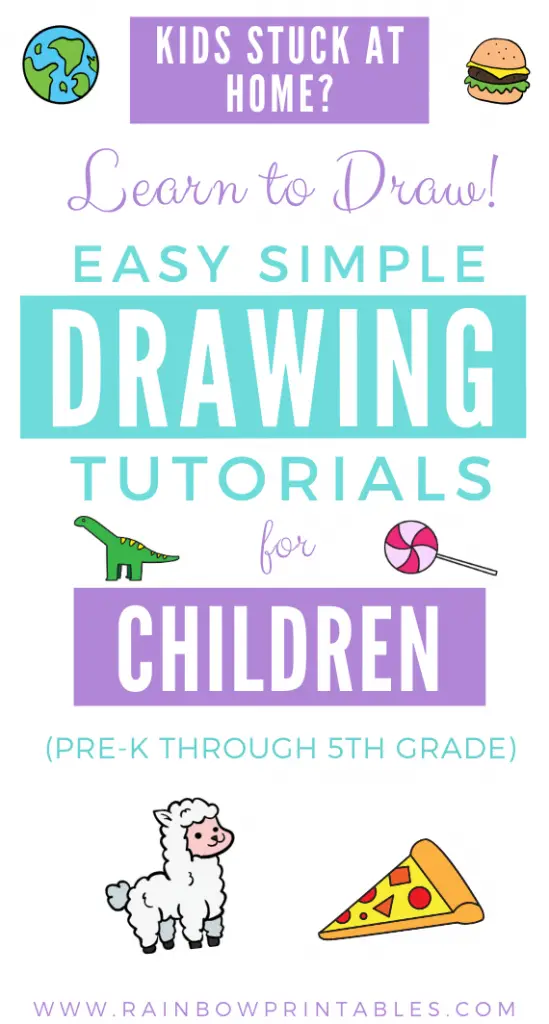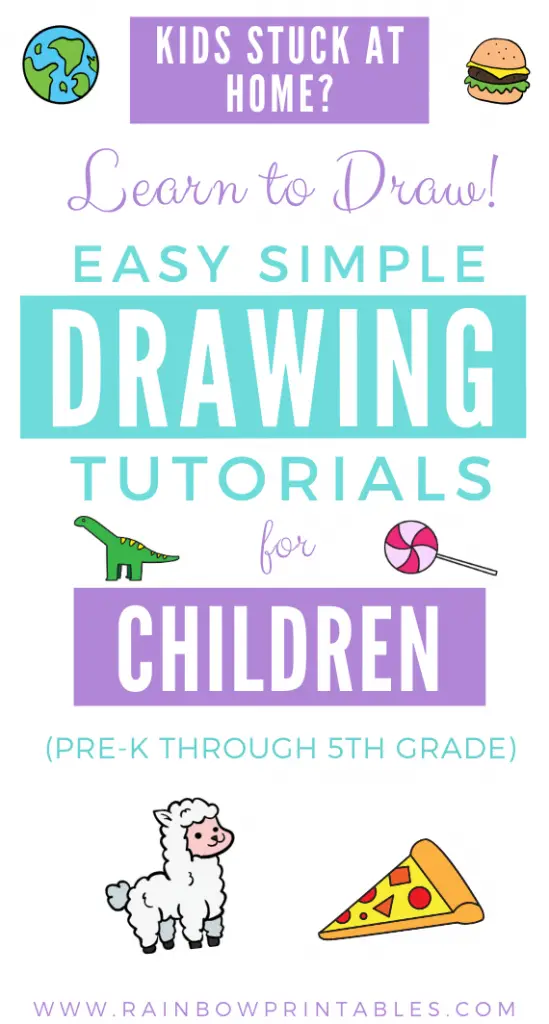 🖍️ Tools For Success
🎨 Parents: The only tools you need to use these how-to-draw tutorials are: an eraser, a pencil, and a piece of paper. But – if you have them around – a sketching pencil makes for fainter and softer lines that help kids build fine motor accuracy. I also recommend going over the sketch pencil with a black outline marker when you're done for a neater finish. Lastly, erase the pencil marks before adding color.
Easy Drawing Guide: Super Soaker Nerf Water Gun
~
🔖 See our collection of How-To-Draw tutorial instructions for young kids! Check out our collection of free coloring pages for kids while you're here too. We're a group of independent illustrators that create coloring pages, how to draw tutorials, craft printables, and educational worksheets for kids. We update our resource library regularly so feel free to check back as we add more and more content. We're currently at over 1000+ coloring pages and 500+ how-to-draw stuff guides for kids!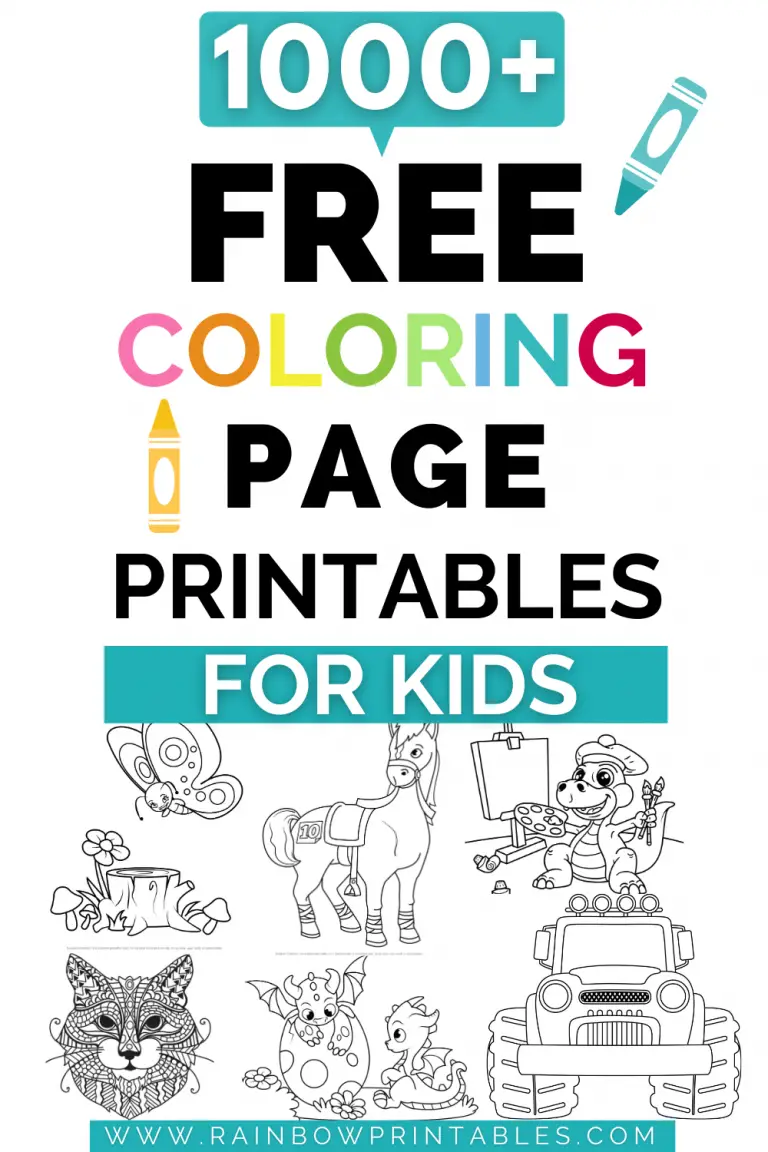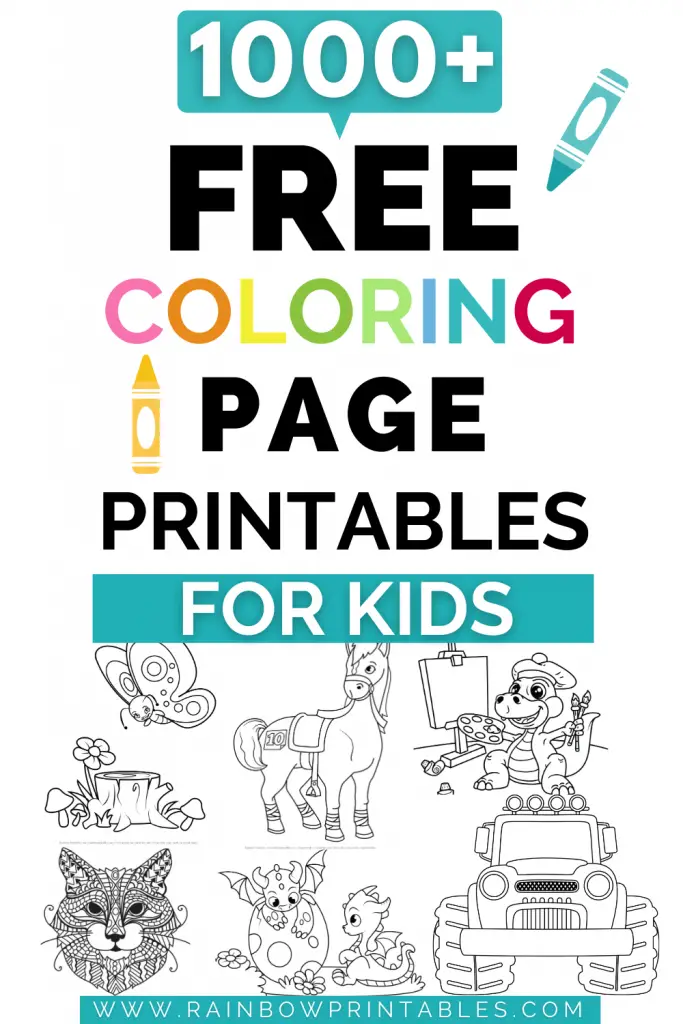 ~
🖍️ Tools For Success
Paper (Empty How To Draw Template PDF)
Pencil
Polymer Eraser
Coloring Tools (I recommend Crayola's 140 Piece Coloring Case)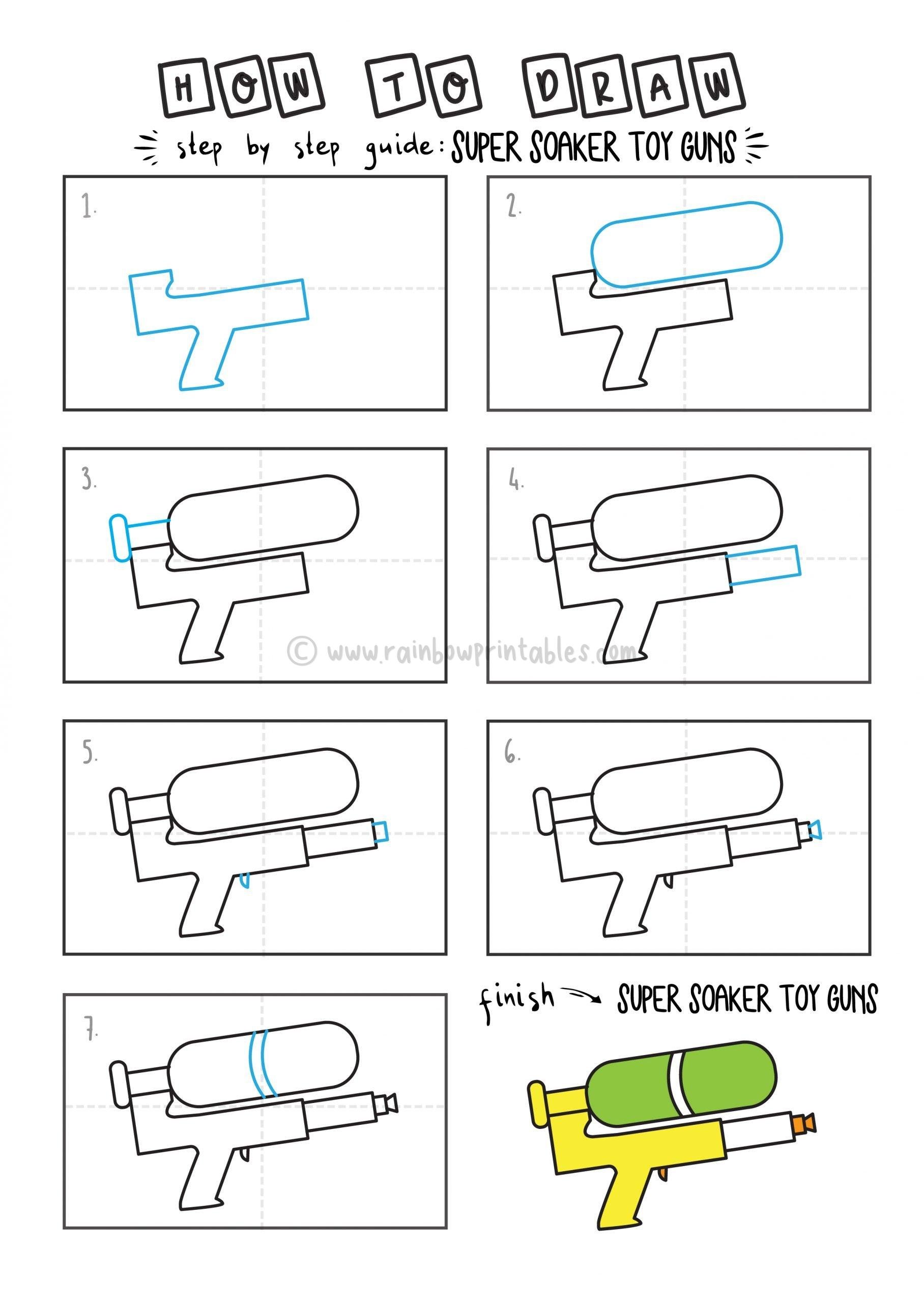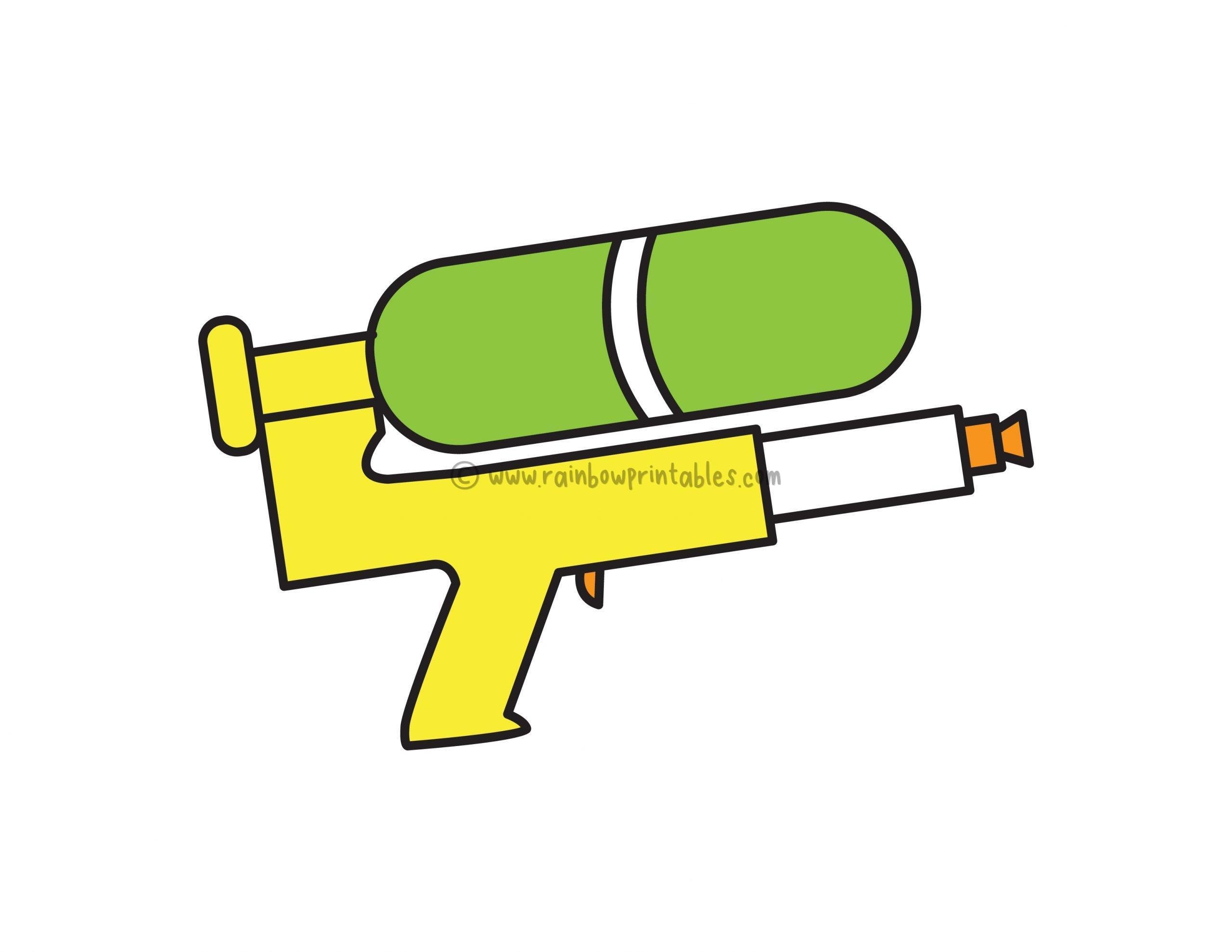 Nerf + Super Soaker Gun Fun Trivia for Kids
Some NERF guns can shoot darts at about 30 mph. Some models up to 50 mph.
The original marketing campaign for Nerf ball launcher/gun was about how safe it was for indoor use, "throw indoors, [but] can't damage lamps or break windows, [or] hurt babies or old people."
The gaming parent company of Hasbro owns NERF and NERF super soakers. NERF is made of special material that reacts chemically with CO2 turning the polyester resin into a ridiculous soft material that can't hurt anyone.
Some Nerf models sell up to $500! Models like NERF N-Strike Vulcan and NERF N-Strike Longstrike CS-6 Dart Blaster can shoot up to 35 feet!
Super Soaker inventor Lonnie Johnson was a NASA engineer and as a child, he experimented with many things. Kids around the neighborhood called him "The Professor."
Did you know it took Lonnie almost 7 years – reaching out to 75+ toy manufacturers and retailers to get some company interested in investing in the Super Soaker idea!
Lonnie Johnson, the father of Super Soakers, is back to hard-hitting sciences. He is engineering and working on a lithium battery for the transportation industry.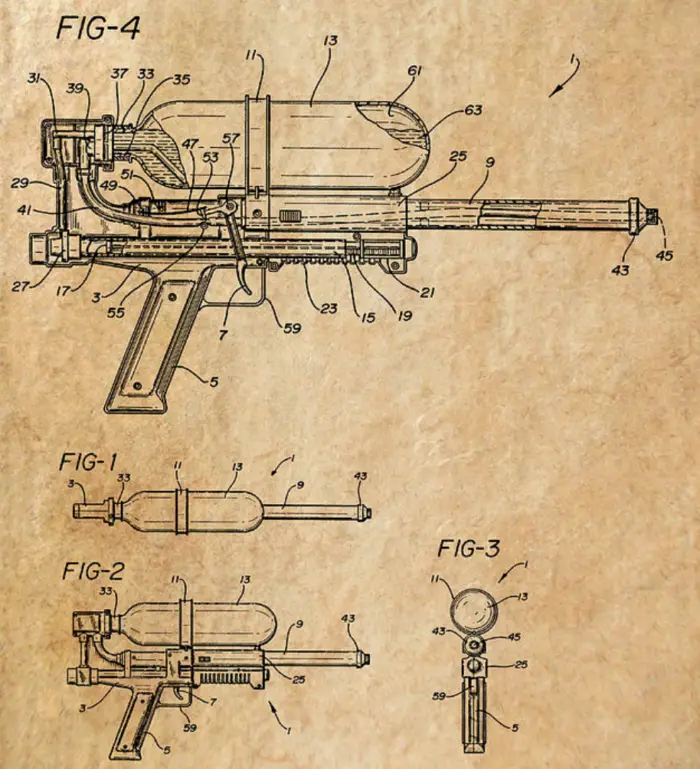 🖍️ MORE HOW TO DRAW TUTORIALS…
Help Support Artists Big and Small
We would much appreciate it if everyone who enjoyed or benefited from our how-to-draw tutorial series can give us a social media shout-out or a link back. This will allow us to create more content by 1) commissioning small, independent artists and 2) teach young children everywhere to create more through art. Thank you.