Though most of us will never be able to afford one or even see one in real life, the Lamborghini brand is still very popular in modern culture. Most Lambo drawing tutorials out there are really complicated (because it's a beautiful piece of engineering!) But for kids who love cars and trucks, it's almost impossible to draw. But our tutorials are really simple and in just 8 steps below, a Lamborghini you shall have! Let's get started.
Need something even faster? How about how to draw a Race car like those Formula Ones? Or a classic like a Corvette?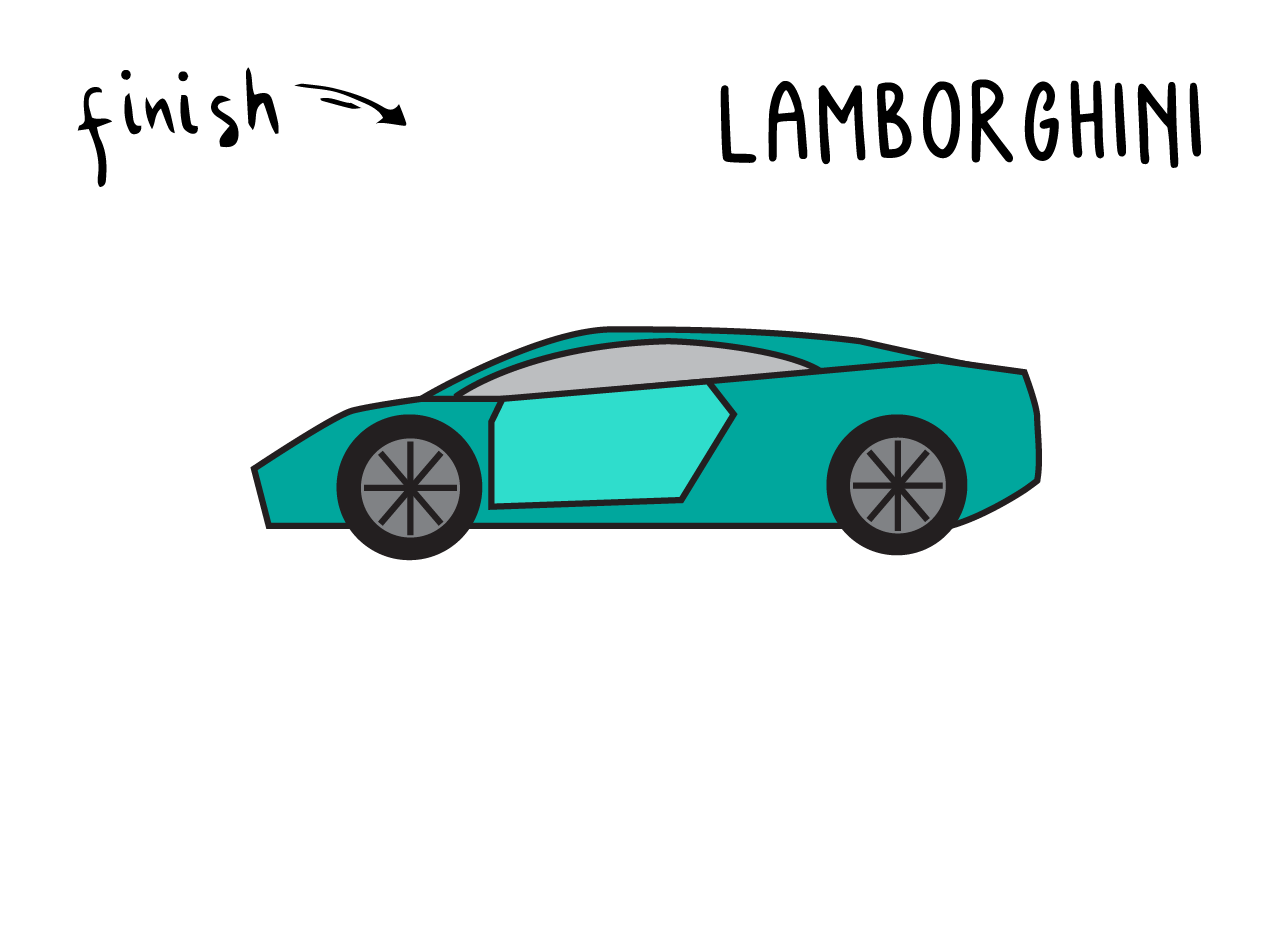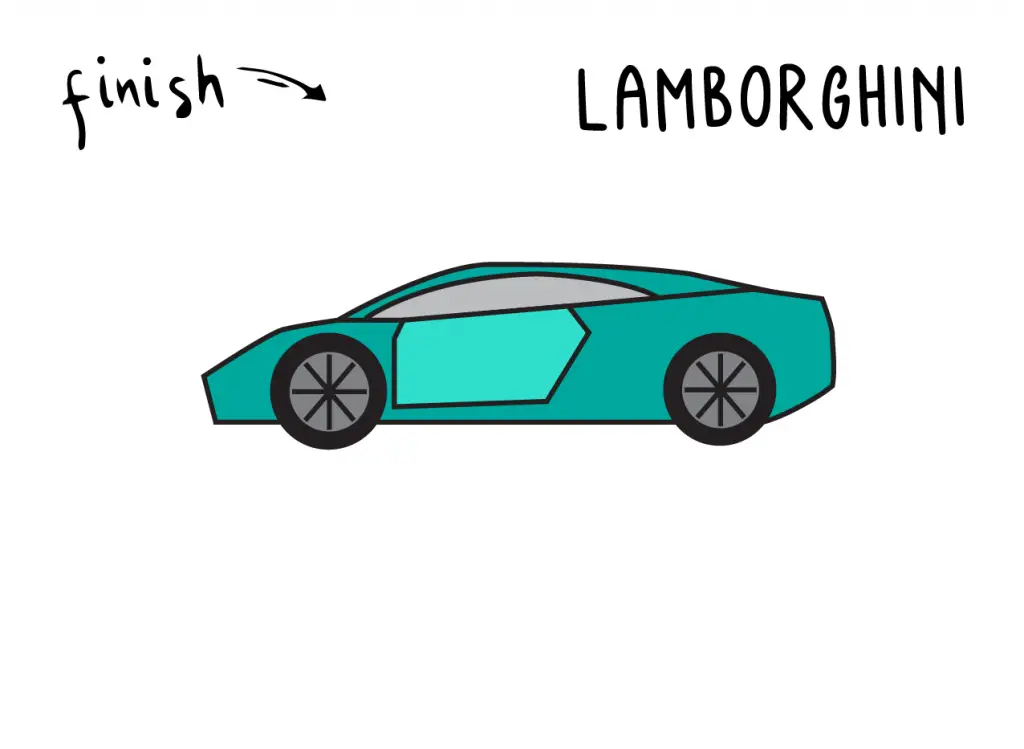 This tutorial and our many others are suitable for ages 3 to 8 (preschool and above.)
And why not check out our collection of free coloring pages for kids! We update our resources library regularly so feel free to check back as we add more and more content. We're currently at over 1000+ coloring pages and creating more how-to-draw stuff art tutorials!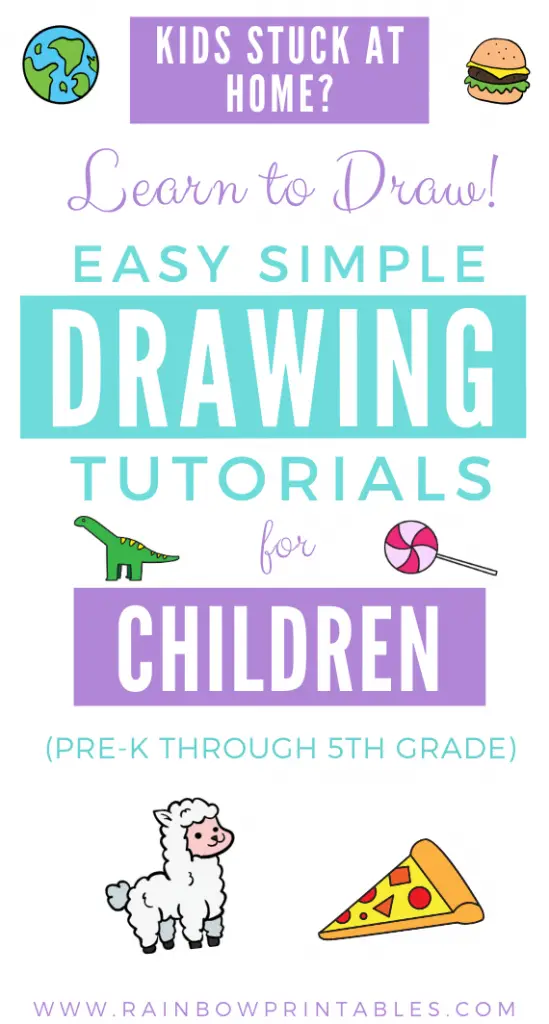 🖍️ Tools For Success
🎨 Parents: The only tools you need to use these how-to-draw tutorials are: an eraser, a pencil, and a piece of paper. But – if you have them around – a sketching pencil makes for fainter and softer lines that help kids build fine motor accuracy. I also recommend going over the sketch pencil with a black outline marker when you're done for a neater finish. Lastly, erase the pencil marks before adding color.
Cool Lamborghini Car Trivias
The first-ever Lamborghinis were made from tractors. A little less elegant, yeah, than you may be used to!
Lamborghini worked for Italy's air force as a repair supervisor, finding himself trying to piece vehicles together with all manner of bits and bobs once stranded in Rhodes.
Lamborghini was once an independent corporation but, along with Audi, is now owned by Volkswagen AG.
Despite Ferrari, Lamborghini cars began rolling out. Ferruccio Lamborghini, it is believed, was appalled at the treatment he got from the sports car brand.
Lamborghini has won many powerboat offshore competitions.
The owner of Lamborghini is a major astrology nut, and with his star sign is Taurus (the bull), he wanted to integrate it into his company's logo.
The world's fastest Lamborghini car has a maximum speed of 370 km/h.
With his sharp eye, Lamborghini built weapons and devices from surplus parts he might find, really making a difference, proving to be Tony Stark before his day.
The most expensive Lamborghini ever sold was, for $1,600,000, the Lamborghini Reventon.
When he started the company, the owner of Lamborghini first drove a Ferrari, but the car had a persistent nagging clutch issue that irritated him to the point of making him produce cars instead of tractors.
Lamborghini sold more than 2,580 vehicles in 2007, which is the largest number of cars they've ever sold in a year.
When they revealed it, the first Lamborghini didn't even have an engine.
Back in 1987, Chrysler acquired Lamborghini and experimented around with style, eventually designing a 4-door Lambo called Portofino. It never made it to the development level, but to build Intrepid, Chrysler used some style 'moves'.
🖍️ MORE HOW TO DRAW TUTORIALS…
Help Support Artists Big and Small
We would much appreciate it if everyone who enjoyed or benefited from our how-to-draw tutorial series can give us a social media shout-out or a link back. This will allow us to create more content by 1) commissioning small, independent artists and 2) teach young children everywhere to create more through art. Thank you.