These warriors certainly made history as fearsome and rambunctious fighters! Hailing from Northern Europe, a few famous warriors like Bluetooth, Rollo, Erik the Red, Ragnar, Ivar the Boneless changed Europe's history forever. Some Vikings even visited America before Columbus accidentally did! Perhaps they might be too serious? How about a funny Viking that's flexing his muscles? Doesn't he deserve an award for that epic beard? 🙂 Let's draw!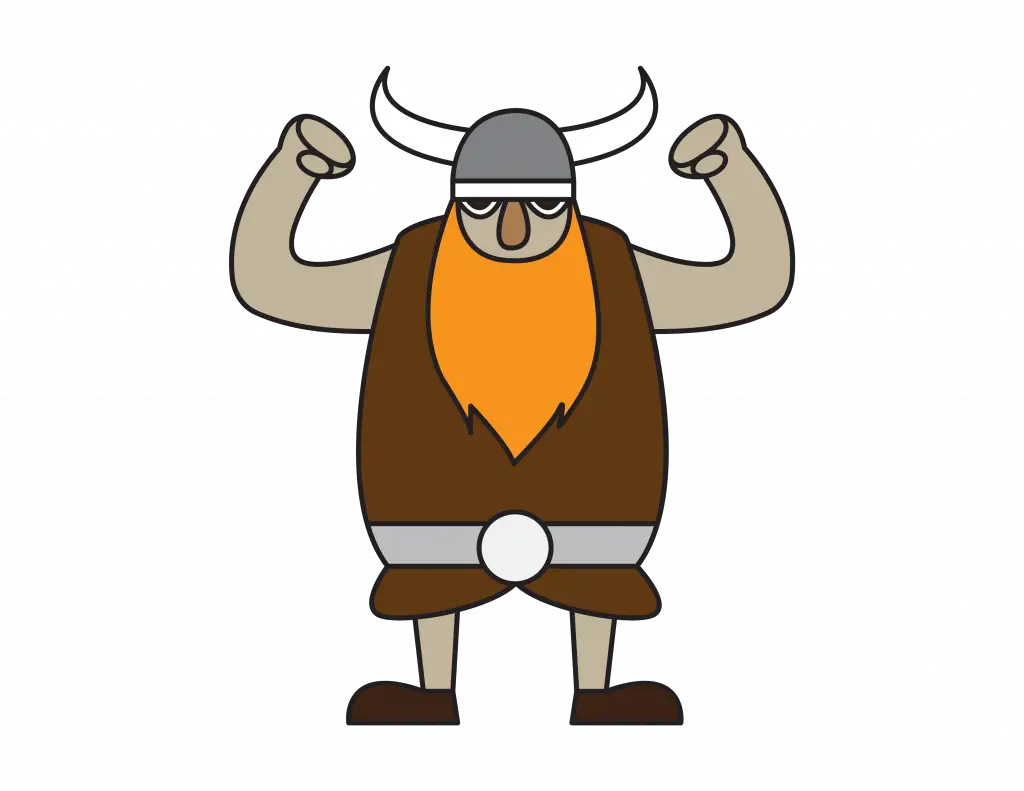 This tutorial and our many others are suitable for ages 3 to 8 (preschool and above.)
And why not check out our collection of free coloring pages for kids! We update our resources library regularly so feel free to check back as we add more and more content. We're currently at over 1000+ coloring pages and tons more how-to-draw tutorials!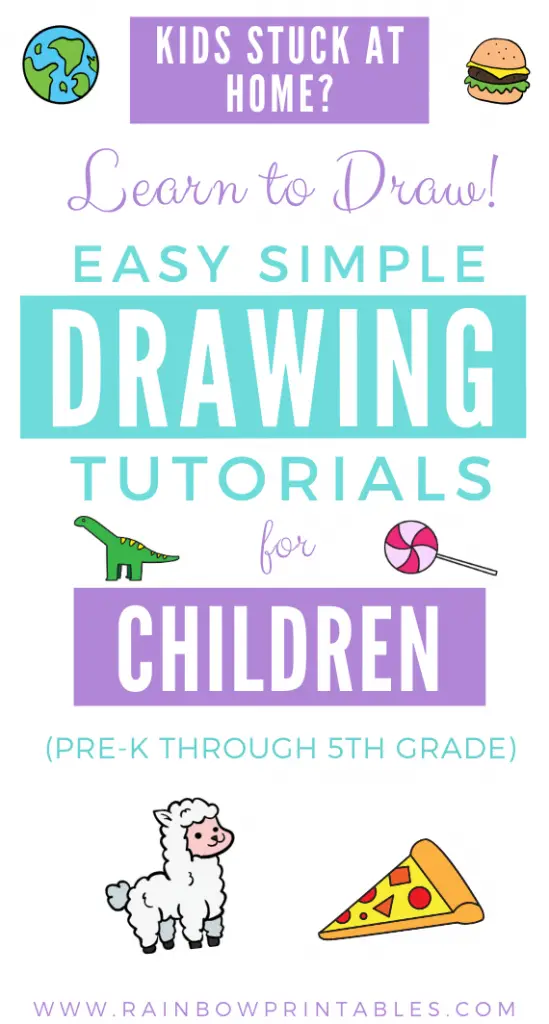 ✏️ TOOLS FOR SUCCESS
How-To-Draw Template – International (A4) or U.S. Size (8.5×11 in)
Sketching Pencil
Polymer Eraser
Outline Marker
Coloring Tools
🎨 Parents: The only tools you need for these how-to-draw tutorials are: eraser, pencil, and a piece of paper. But – if you have them around – a sketching pencil makes for fainter and softer lines that help kids build fine motor accuracy. I also recommend going over the sketch pencil with a black outline marker when you're done for a neater finish. Lastly, erase the pencil marks before adding color.
Step by Step Guide How To Draw a Viking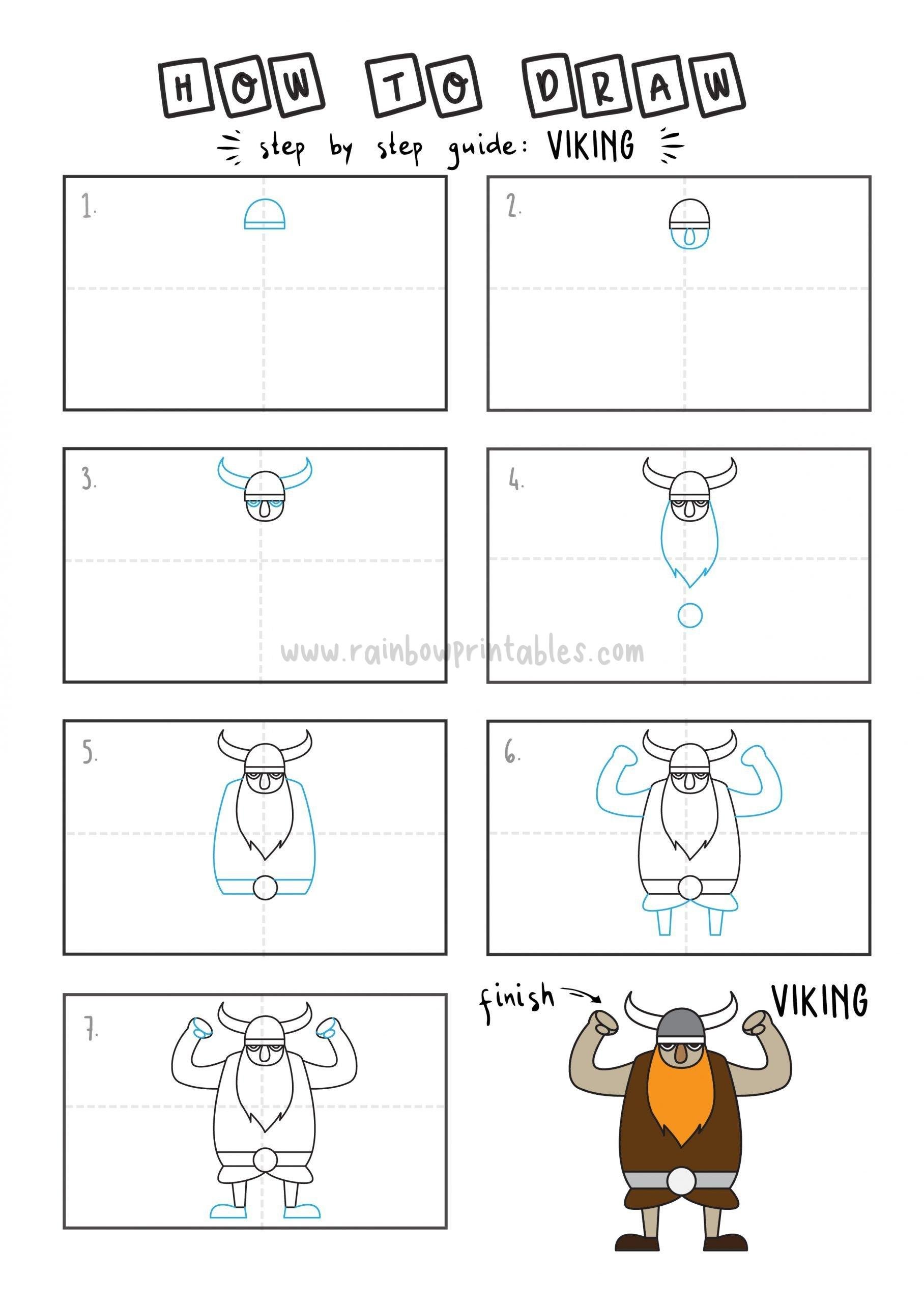 🖍️ MORE HOW TO DRAW TUTORIALS…