Dachshunds are nicknamed "wiener dogs" because of their low-rise, long, hot dog like appearance. Like other dogs, dachshunds are loyal and originally bred to be brave, independent hunting dogs. Specifically badgers. Although they cannot run fast or swim as well as other breeds due to their short legs – other than that, they're up for anything related to playing. Like the husky (and most puppy dogs), Dachshunds are super smart and stubbornly willing to get their way. In this guide, I'll teach you how to draw a cute, sweet little Dachshund step by step!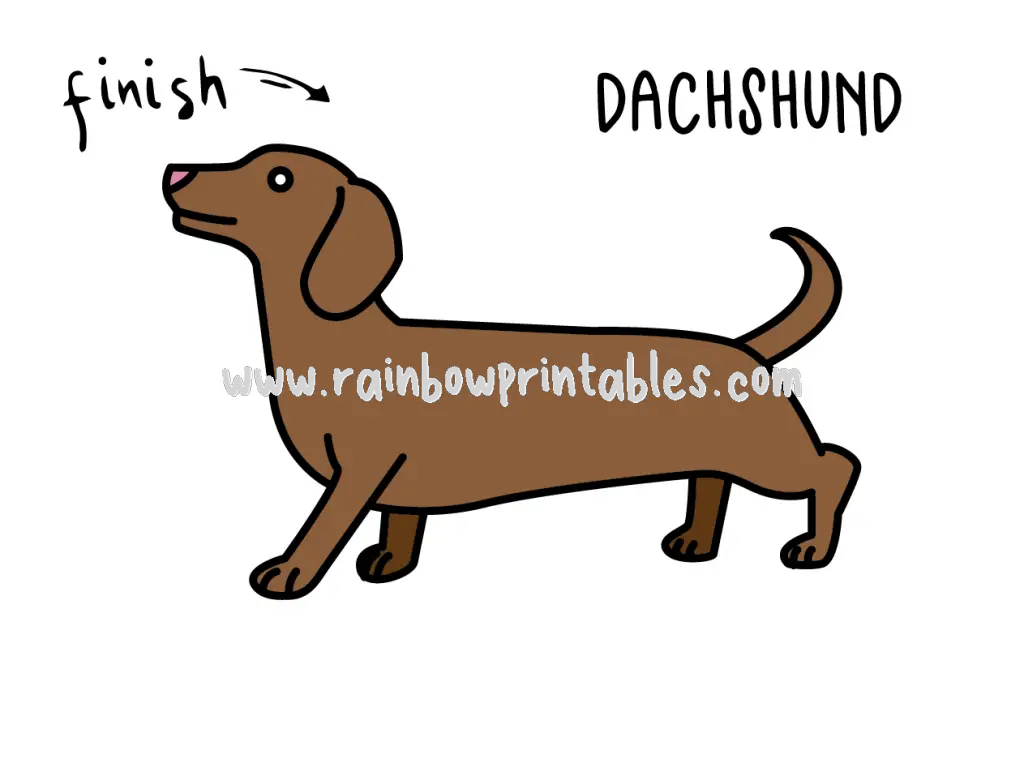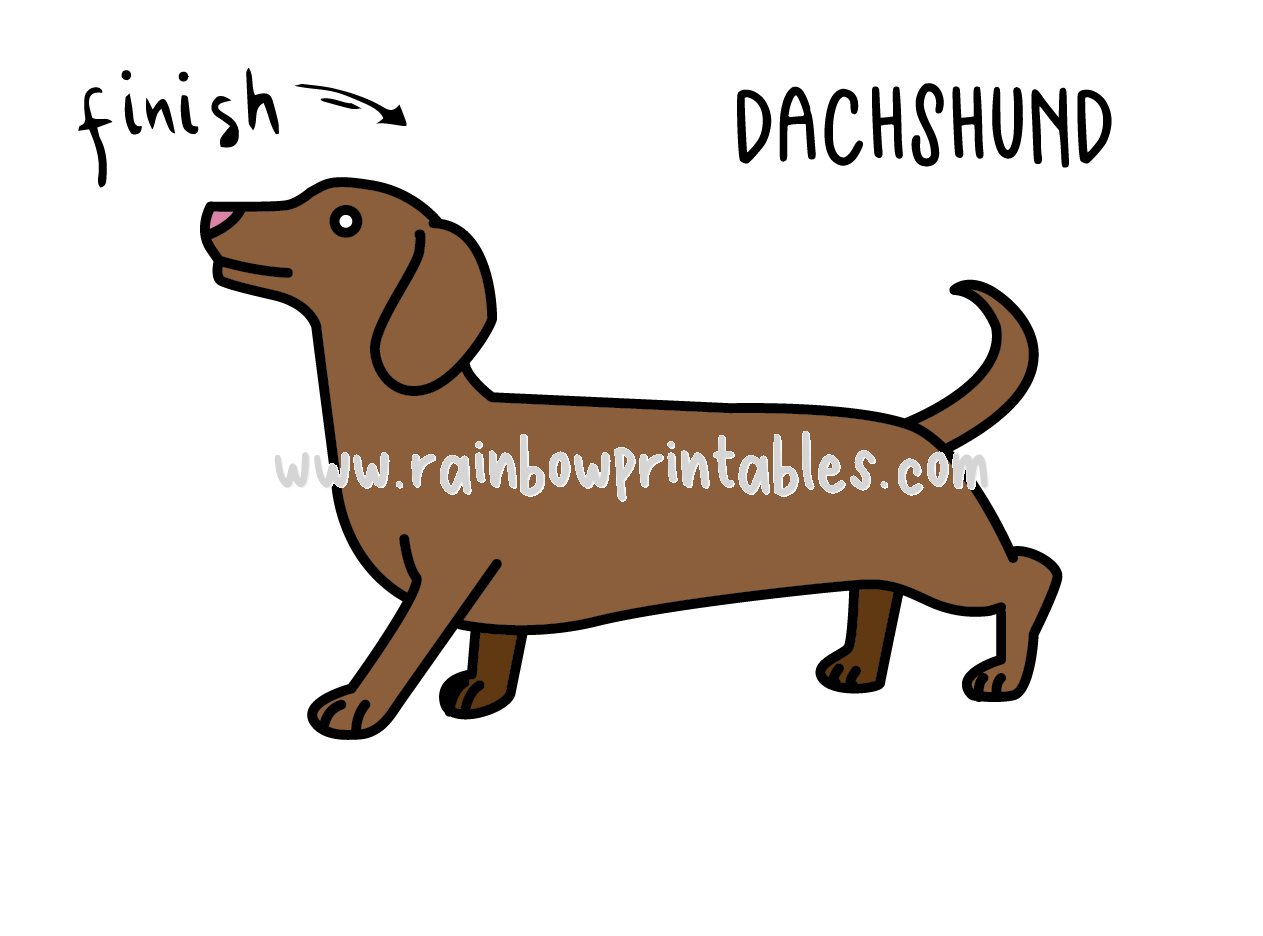 This tutorial and our many others are suitable for ages 3 to 8 (preschool and above.)
And why not check out our collection of free coloring pages for kids! We update our resources library regularly so feel free to check back as we add more and more content. We're currently at over 1000+ coloring pages and tons more how-to-draw tutorials!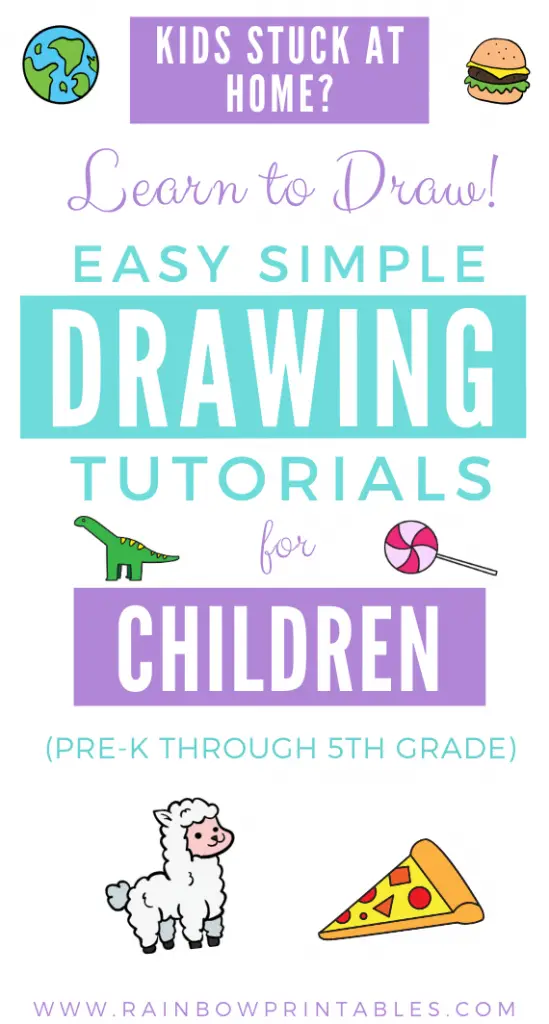 ✏️ TOOLS FOR SUCCESS
How-To-Draw Template – International (A4) or U.S. Size (8.5×11 in)
Sketching Pencil
Polymer Eraser
Outline Marker
Coloring Tools
🎨 Parents: The only tools you need for these how-to-draw tutorials are: eraser, pencil, and a piece of paper. But – if you have them around – a sketching pencil makes for fainter and softer lines that help kids build fine motor accuracy. I also recommend going over the sketch pencil with a black outline marker when you're done for a neater finish. Lastly, erase the pencil marks before adding color.
Learn To Draw a Cute & Simple Dachshund
Fun Facts for Kids: Dachshund
Dachshunds are the shortest of all the dog breeds in the AKC hound group, and they're also one of the lightest dogs in terms of weight.
The first mascot for the Olympics was a Dachshund. Waldie was his name, and he was the official face of the 1972 Olympic Games in Munich.
Dachshunds are known for living a lot longer than other dog breeds, despite potential health problems having to do with their long backs and low-riding profile.
Dachshunds love to eat, and one of the biggest health risks to doxies is obesity. Even a few extra pounds can put their short legs and long backs under dangerous strain.
The animals were originally bred to hunt badgers in their dens. Their german name basically means badger dog. This is what gave Dachshunds their name.
The standard Dachshunds were used to hunt badgers and wild boars and weighed up to 35 pounds even though Dachshunds are smaller and weighed around 11 pounds.
During World War I, Dachshunds were linked to Germany because they were used in a lot of propaganda. Kaiser Wilhelm II (German Emperor) had a well-known love for dachshunds.
In the 1970s, Dachshund races began in Australia and have spread around the world ever since.
Typically, dachshunds live 12-to-15 years longer than most dog breeds. Two of the 23 dogs holding the Guinness World Record for the oldest living dog were Dachshunds and one was a mix of Dachshunds.
🖍️ MORE HOW TO DRAW TUTORIALS…