Once upon a time, there were three wise kings (some say they were astrologers) who all saw a bright star in the sky and knew it was a sign from God. So the kings traveled hard and ventured far to see the new child, Jesus, the son of God in Bethlehem. One offered gold, frankincense, and myrrh – noble gifts that show the baby will grow up to be loved and worshipped. Let's learn how to draw these three wise magis.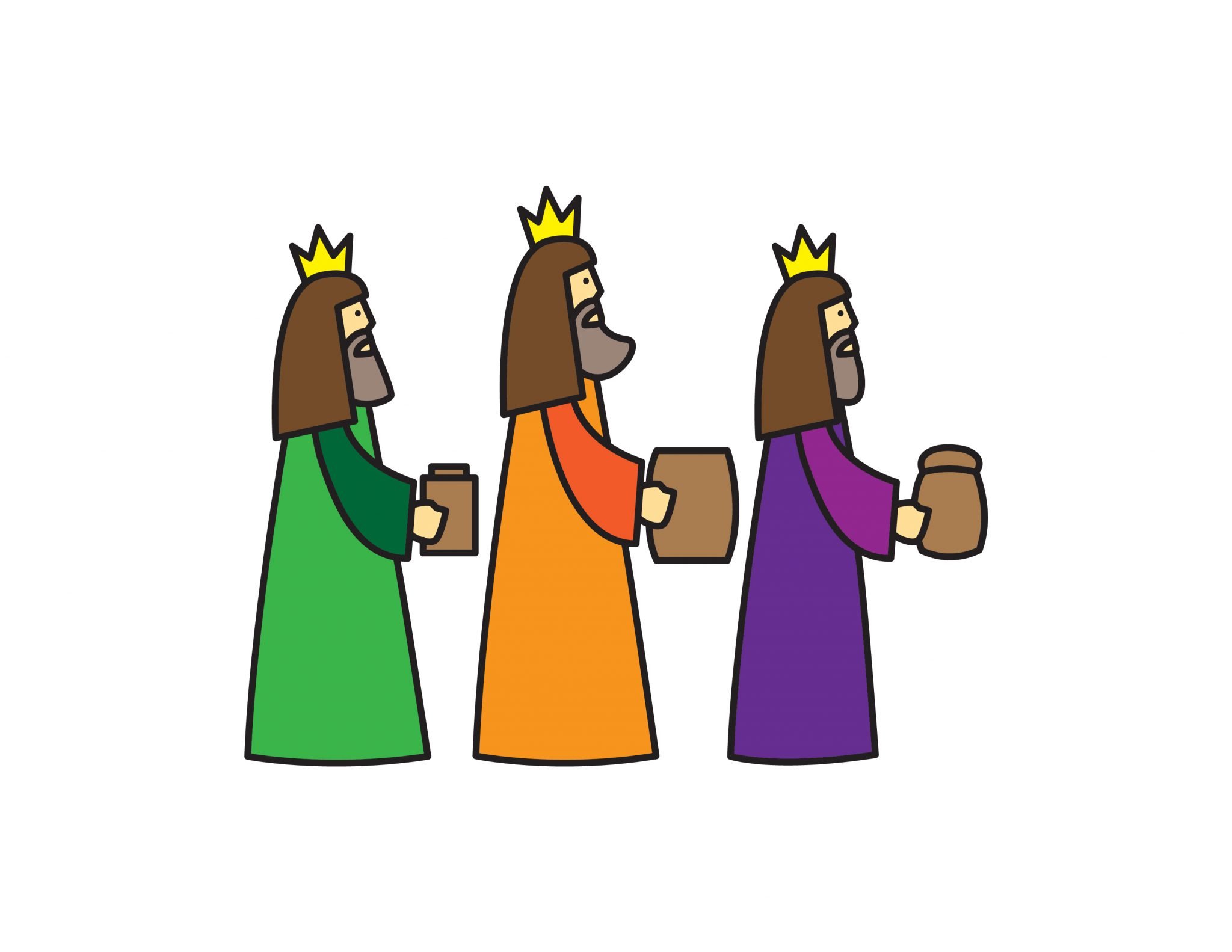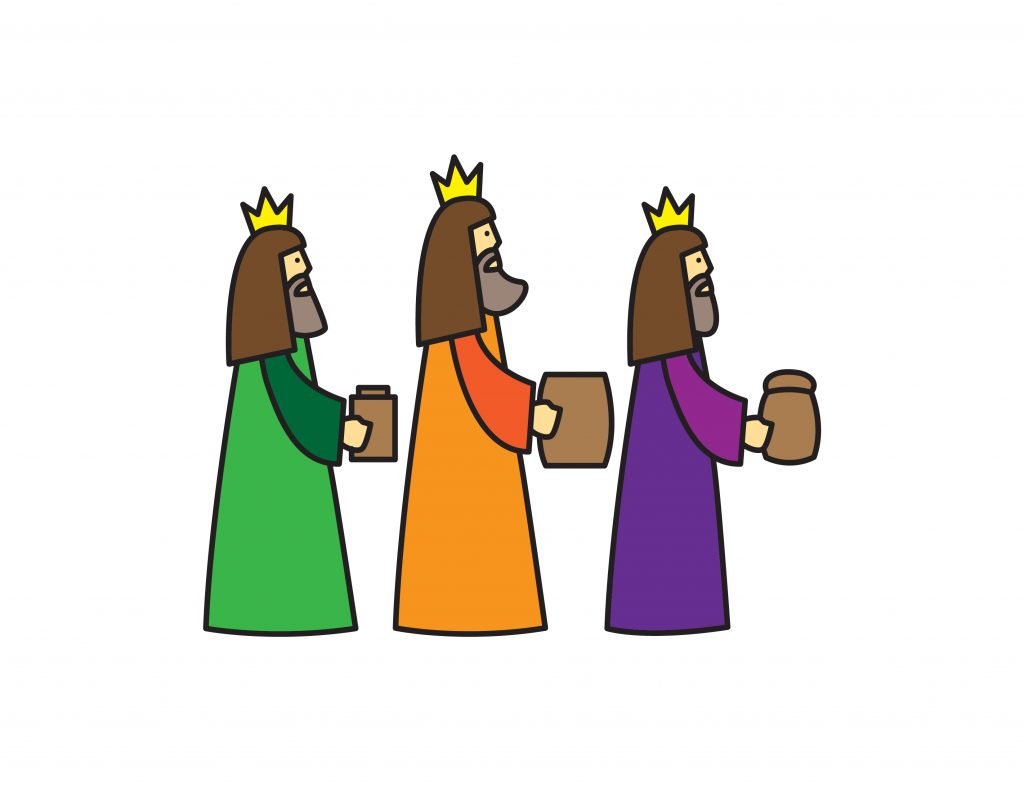 Are you looking for more? Check out these 42 Christian bible story coloring sheets for free.
And why not check out our collection of free coloring pages for kids! We update our resources library regularly so feel free to check back as we add more and more content. We're currently at over 1000+ coloring pages and creating more how-to-draw stuff art tutorials!
Note: This tutorial and our many others are suitable for ages 3 to 10 (preschool and above.)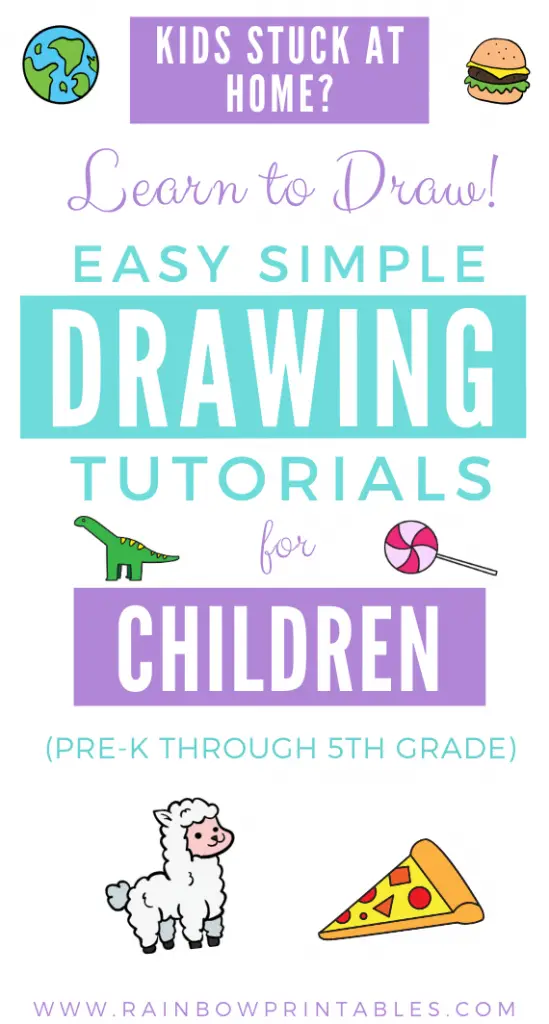 Learn To Draw Three Wise Magi – Step By Step (Christian Story)
In the 8th Century, three wise men were given fictional identities and kingdoms that are mentioned in classic modern Christmas stories.
Bithisarea (Balthasar) – King of Arabia or Ethiopia
Melichior (Melchior) – King of Persia
Gathaspa (Casper) – King of India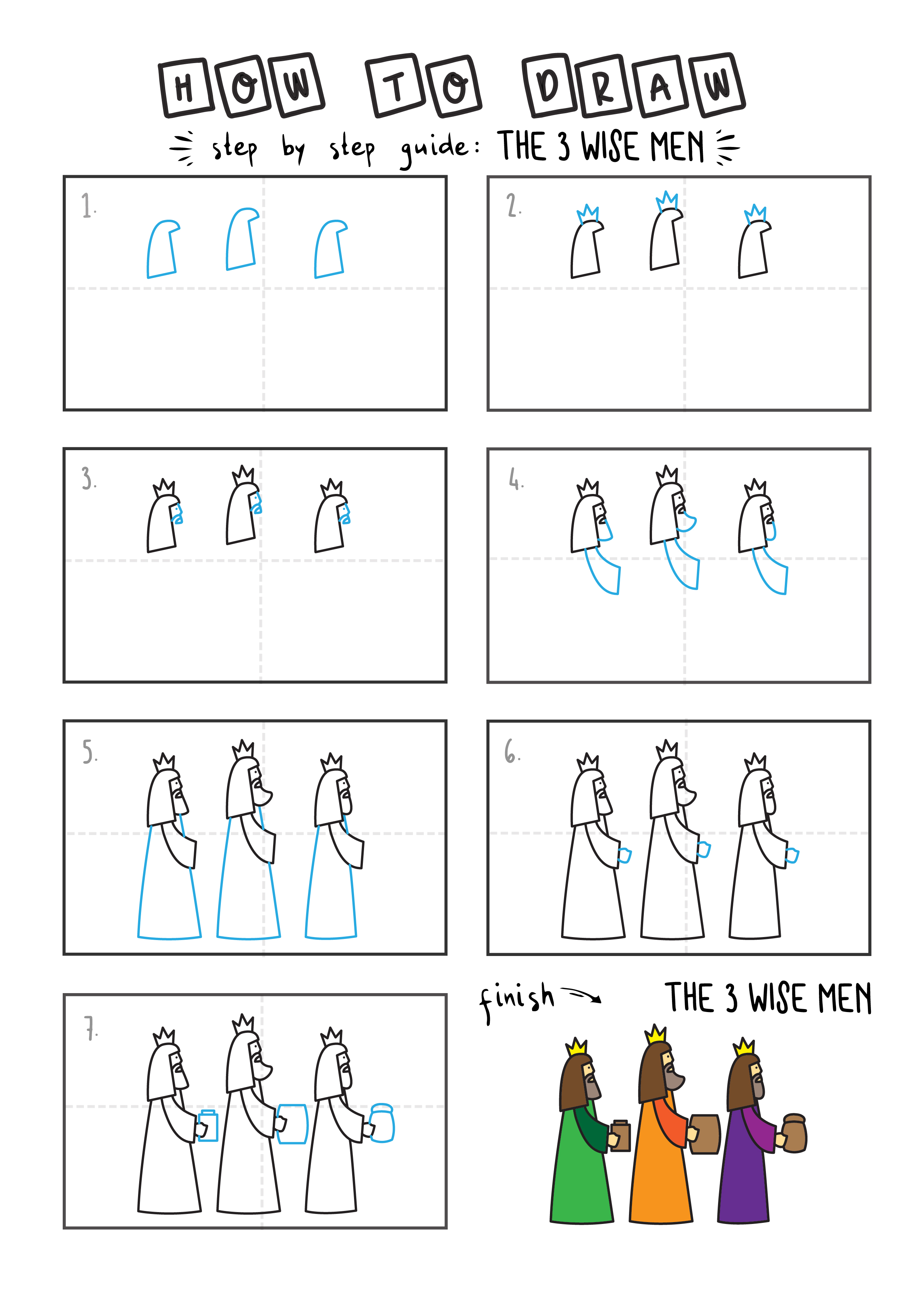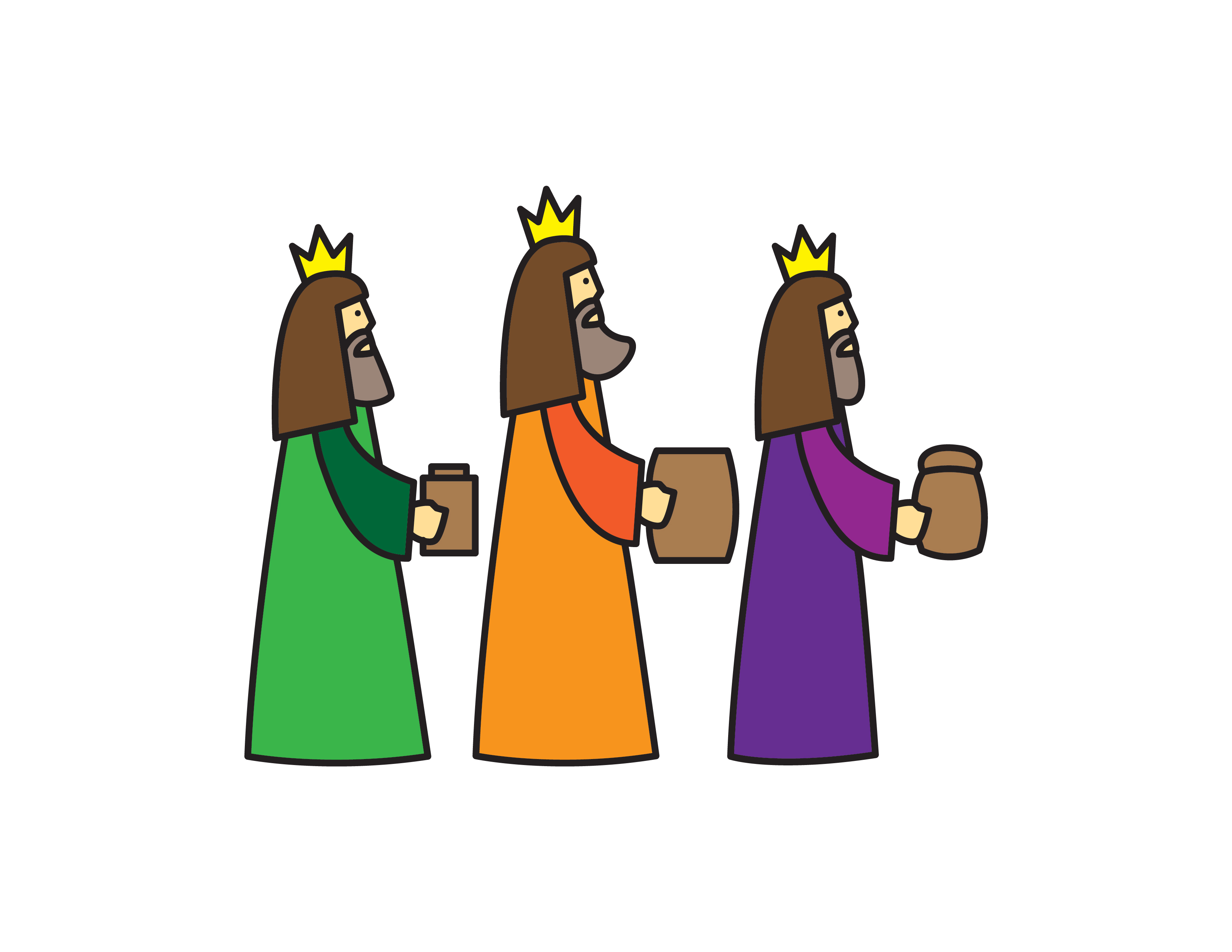 Three Wise Men Fun Facts for Kids
The three gifts of gold, frankincense, and myrrh offered to baby Jesus because gold meant virtue, frankincense meant to worship, and myrrh symbolized suffering.
It is unclear if the wise men were astronomers but they were most likely highly ranking officials of King Harold. They were definitely not kings. The wise men had royal connections and were trusted by Herod.
They likely came from Arabia, coming from the Eastern ancient Arabian kingdom of Sheba.
The wise men are Magi. Magi is plural, but the singular term is Magus.
There could have been more than three wise men, some sources stated 12. No one knows if it was "3" wise men; all we know is there were more than 1 because of the plural usage of Magi.
All three gifts are very expensive and meant only for kings due to their natural value. Magi brought enough to make Mary and Joseph rich enough to escape Herod and Bethlehem altogether.
🖍️ MORE HOW TO DRAW TUTORIALS…
Help Support Artists Big and Small
We would much appreciate it if everyone who enjoyed or benefited from our how-to-draw tutorial series can give us a social media shout-out or a link back. This will allow us to create more content by 1) commissioning small, independent artists and 2) teach young children everywhere to create more through art. Thank you.