Are you feeling blue? Crying is a difficult, complicated expression to draw especially for young children. They have a hard enough time determining and processing big feelings. But helping them draw expressions, feelings, and emotions is believed to help with understanding and processing them better. That's not surprising! So let's draw a sad, tearful face step by step, really easy.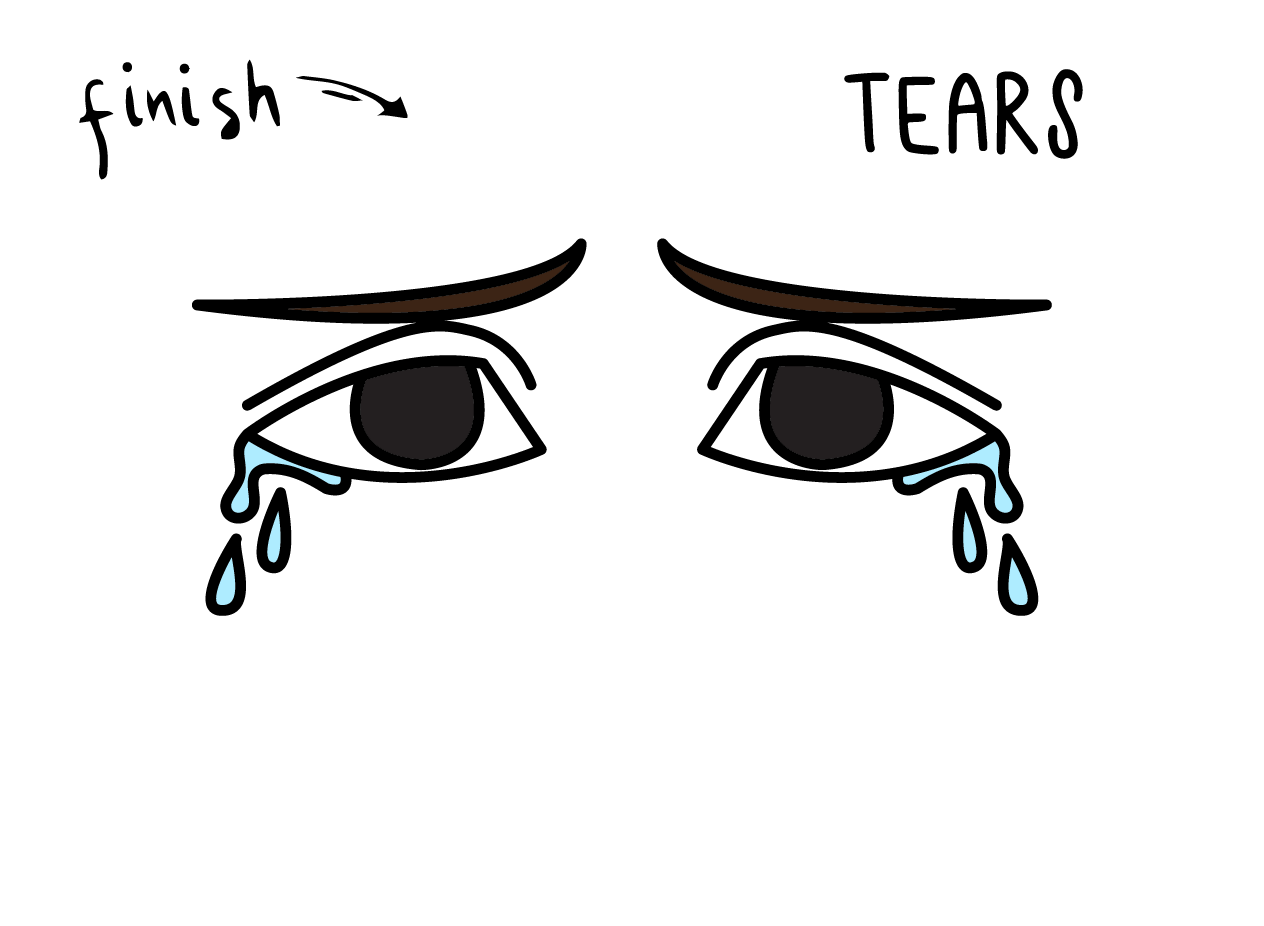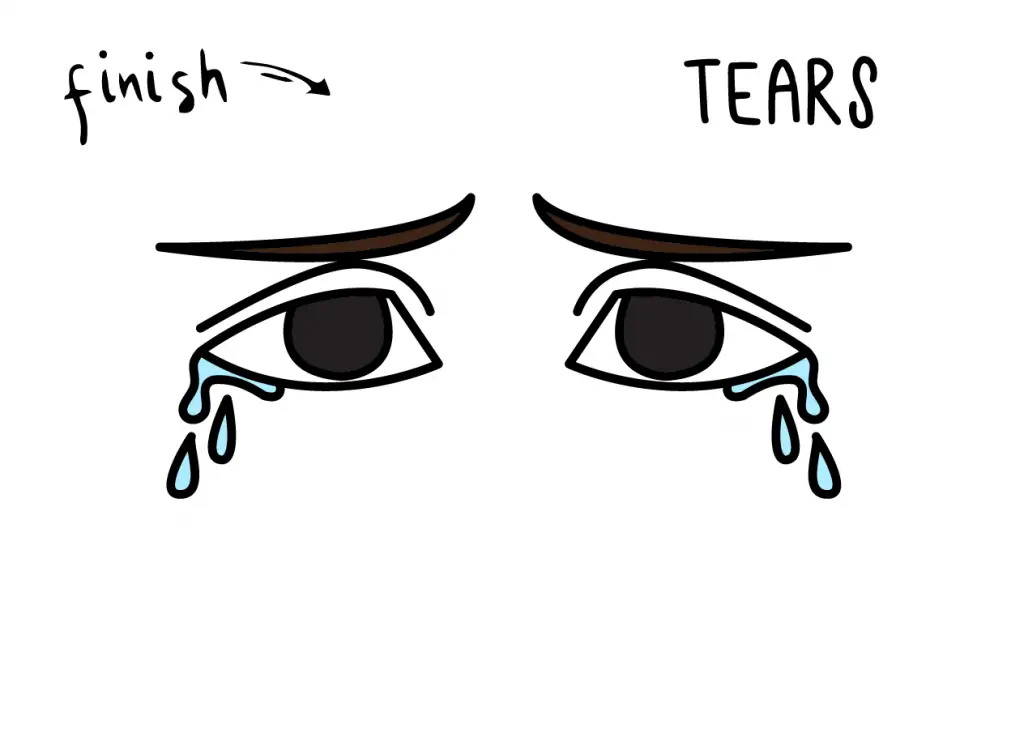 And why not check out our collection of free coloring pages for kids! We update our resources library regularly so feel free to check back as we add more and more content. We're currently at over 1000+ coloring pages and creating more how-to-draw stuff art tutorials!
Note: This tutorial and our many others are suitable for ages 3 to 10 (preschool and above.)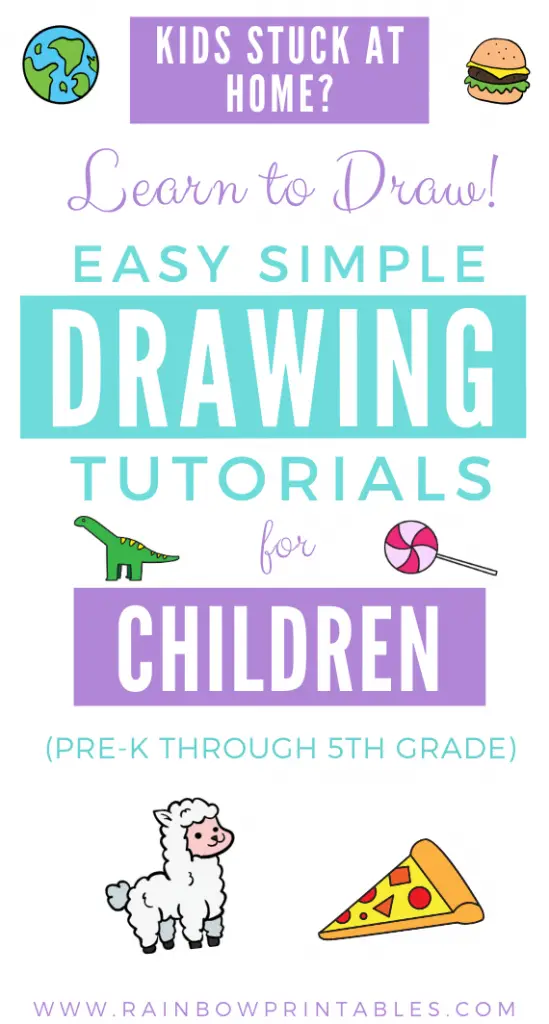 🖍️ Tools For Success
🎨 Parents: The only tools you need to use these how-to-draw tutorials are: an eraser, a pencil, and a piece of paper. But – if you have them around – a sketching pencil makes for fainter and softer lines that help kids build fine motor accuracy. I also recommend going over the sketch pencil with a black outline marker when you're done for a neater finish. Lastly, erase the pencil marks before adding color.
Easy Drawing Guide: Tearful, Crying Expression
~
🔖 See our collection of How-To-Draw tutorial instructions for young kids! Check out our collection of free coloring pages for kids while you're here too. We're a group of independent illustrators that create coloring pages, how to draw tutorials, craft printables, and educational worksheets for kids. We update our resource library regularly so feel free to check back as we add more and more content. We're currently at over 1000+ coloring pages and 500+ how-to-draw stuff guides for kids!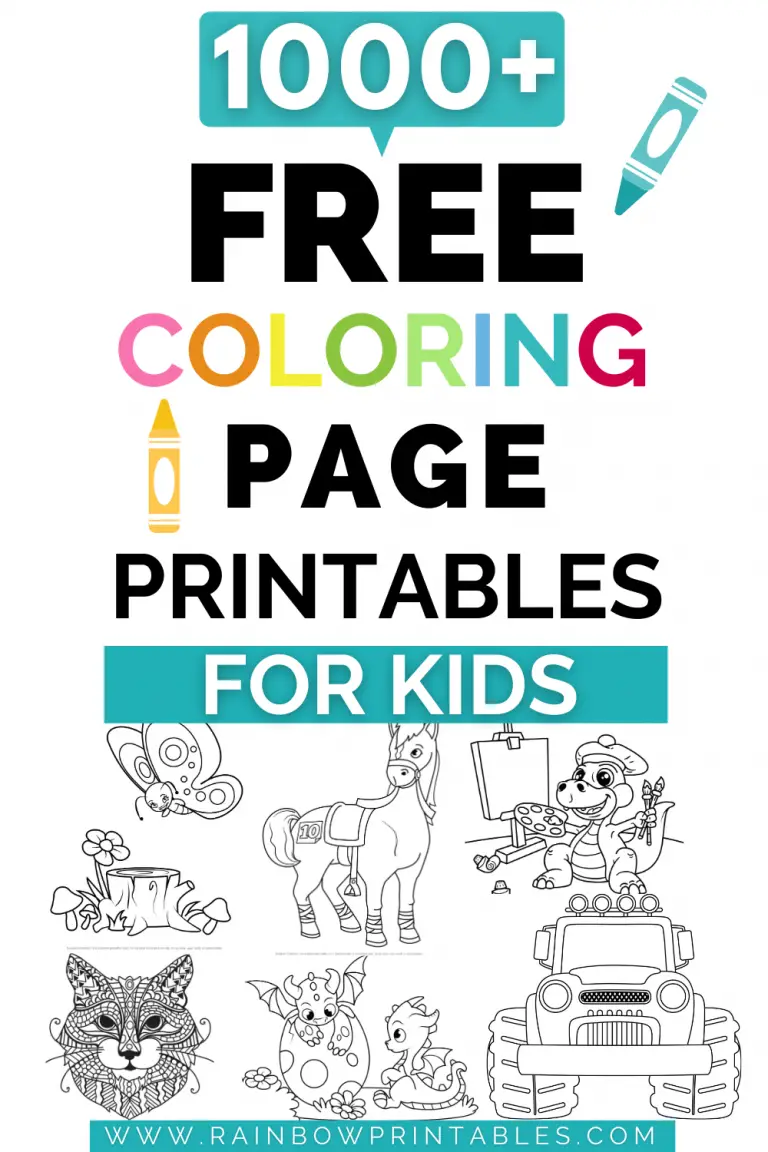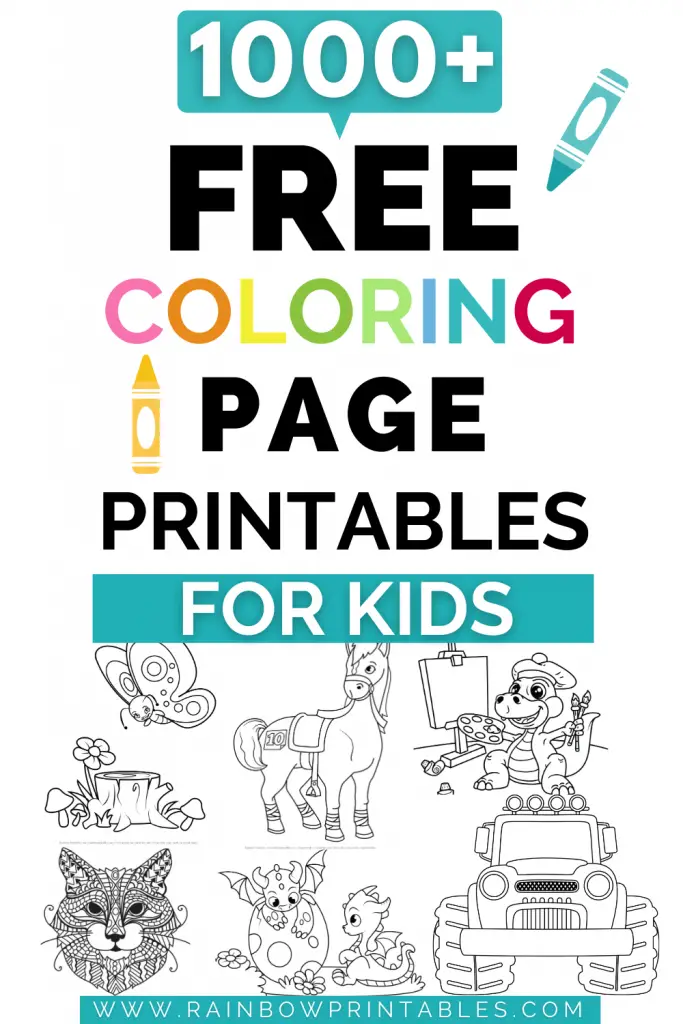 ~
🖍️ Tools For Success
Paper (Empty How To Draw Template PDF)
Pencil
Polymer Eraser
Coloring Tools (I recommend Crayola's 140 Piece Coloring Case)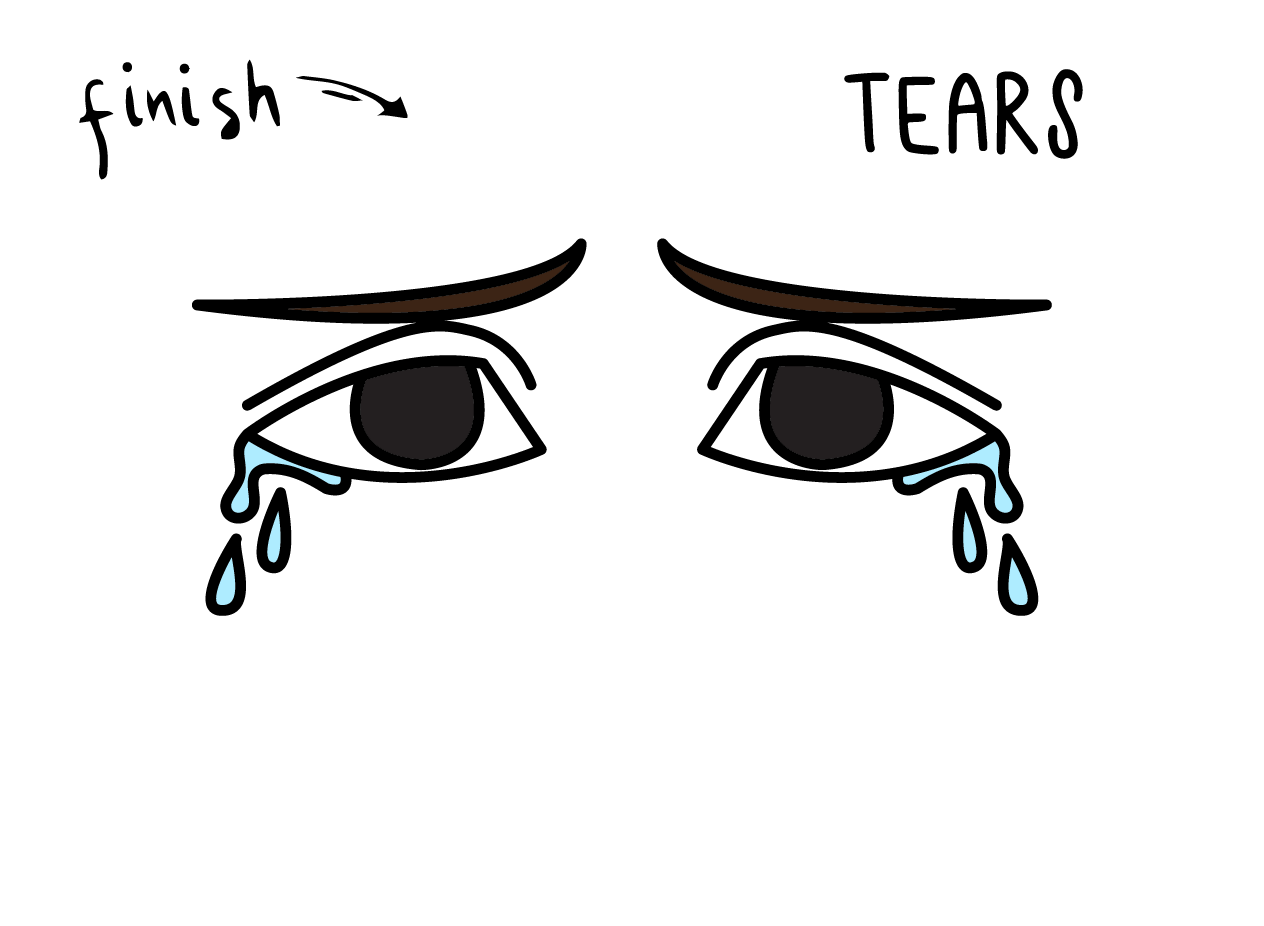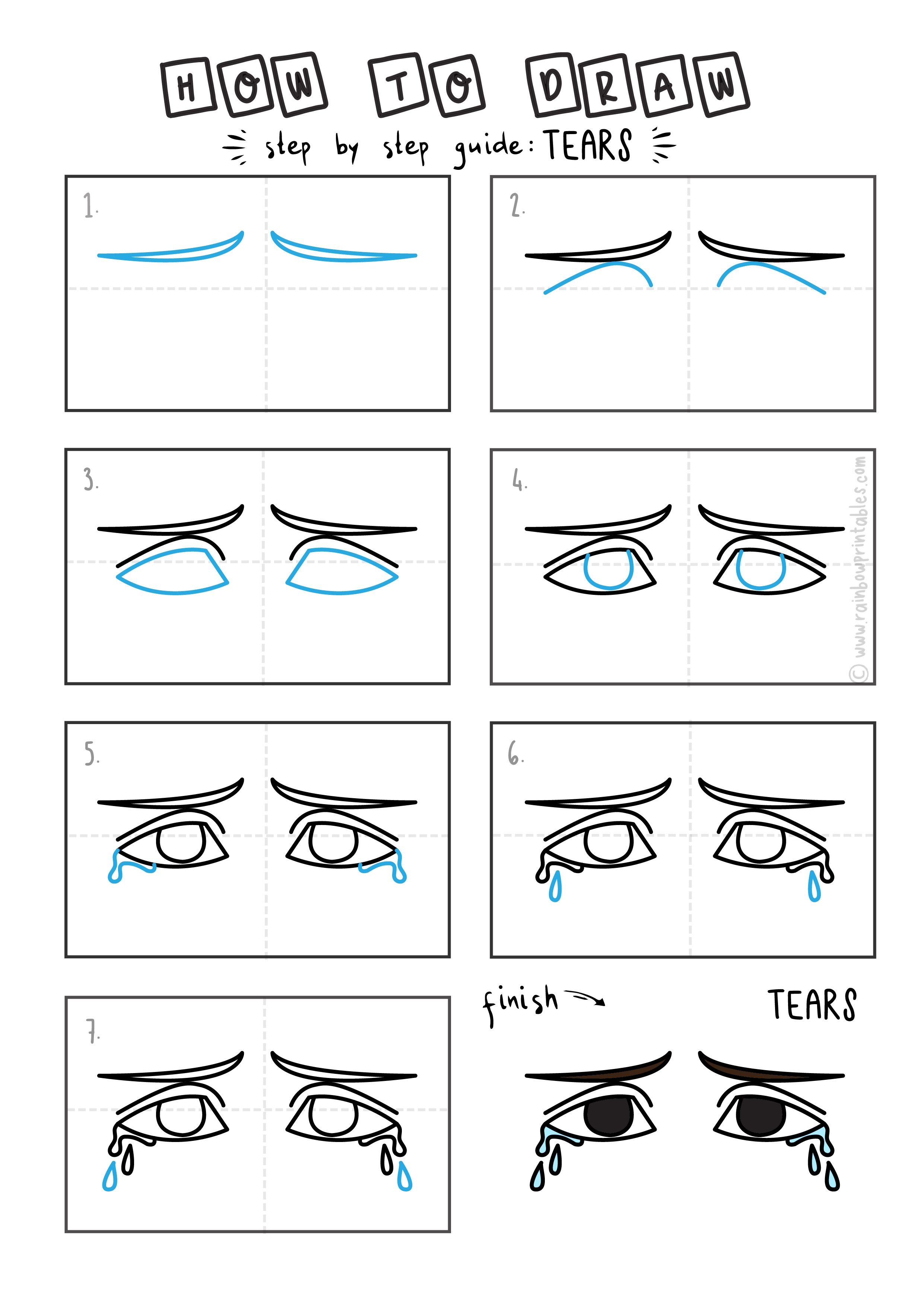 Fun Facts About Tears/Crying
Crying also activates feel-good endorphins-the same ones released while smiling and exercise.
Adults cry on average around 2 to 4 times a month. Men report crying less (about once a month.) It lasts, on average, for six minutes while a woman cries. On the other hand, a man's crying session only lasts about four minutes.
On average, the eyes of a human contain 15 to 30 gallons of tears a year.
Three different kinds of tears are formed by human eyes: basal tears, which care for the cornea; reflex tears, which protect against irritants; and emotional tears.
A sticky exterior coating that makes the tear clean enough to see through will mask human tears.
Some people have a higher ability to cry than most.
Women living in Western cultures, where there are prosperity and more independence, weep far more often than women whose lives are dominated by conventional cultural norms.
Women have physically smaller tear ducts when compared to men. On average, women weep about 30 to 64 times a year. The article is based on a survey by the German Ophthalmology Society.
Tears often evoke affection, and crying together may strengthen the bond.
Sixty-six percent of men said they had a short, less than five-minute weeping session.
Just 24 percent of men, compared to 38 percent of women, confessed to weeping for 6 to 15 minutes.
🖍️ MORE HOW TO DRAW TUTORIALS:
Help Support Artists Big and Small
We would much appreciate it if everyone who enjoyed or benefited from our how-to-draw tutorial series can give us a social media shout-out or a link back. This will allow us to create more content by 1) commissioning small, independent artists and 2) teach young children everywhere to create more through art. Thank you.