This tutorial and our many others are suitable for ages 3 to 8 (preschool and above.)
And why not check out our collection of free coloring pages for kids! We update our resources library regularly so feel free to check back as we add more and more content. We're currently at over 1000+ coloring pages and tons more how-to-draw tutorials!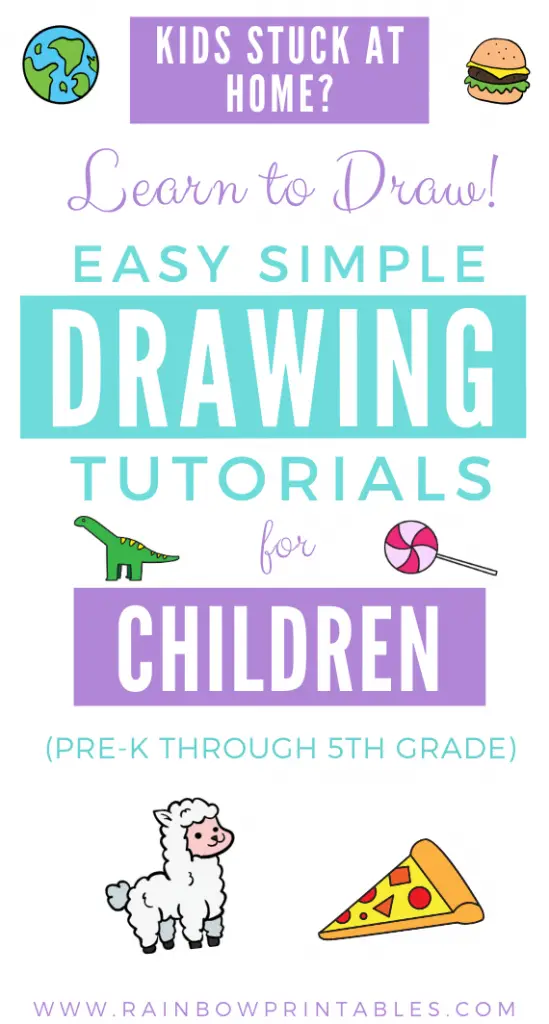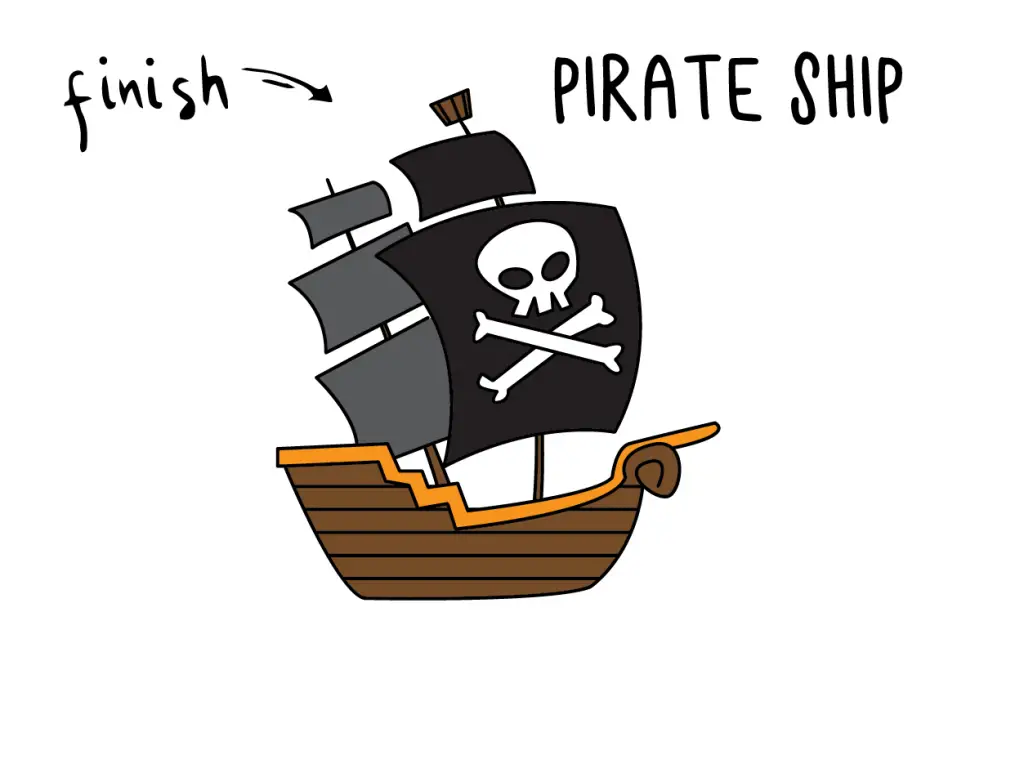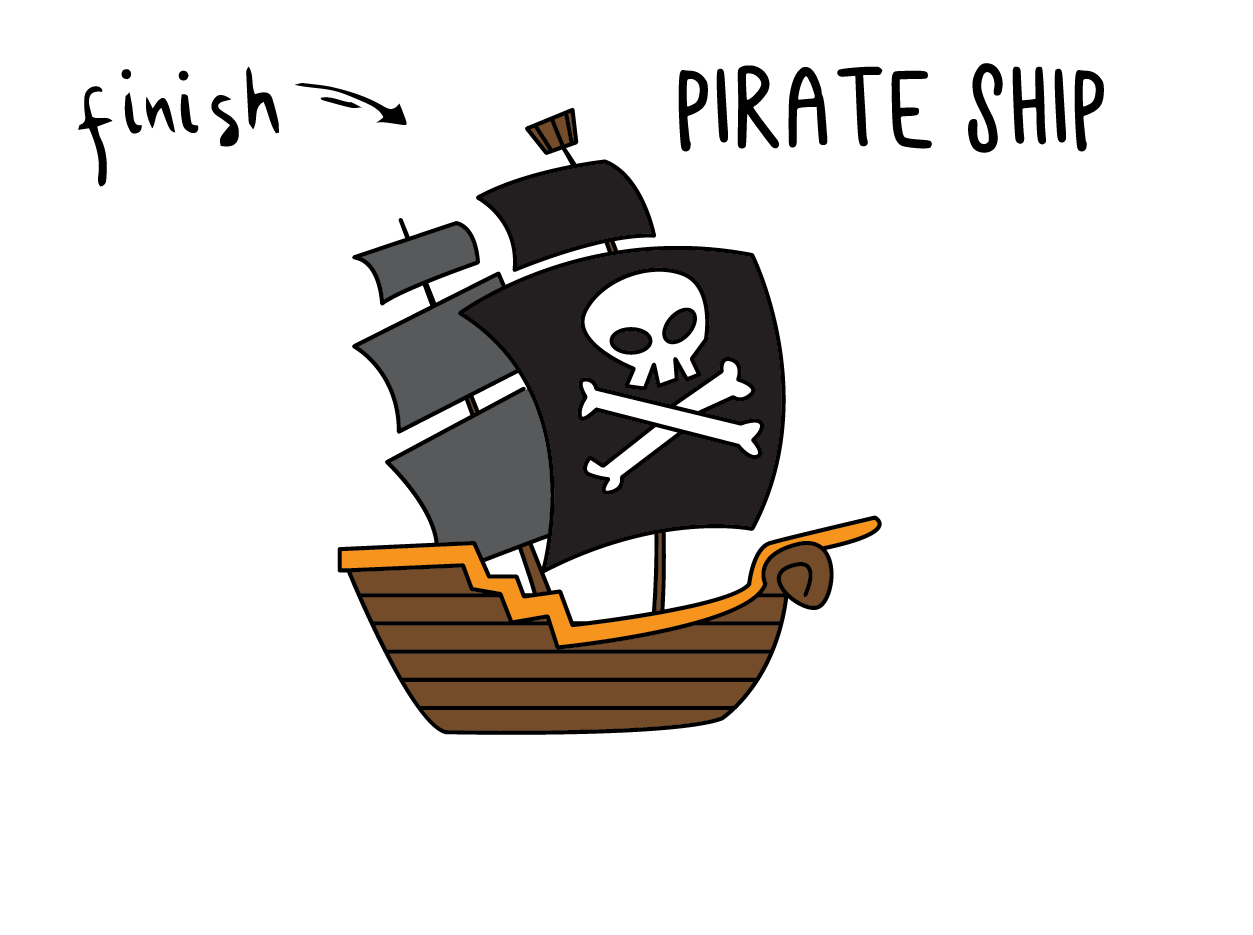 ✏️ TOOLS FOR SUCCESS
How-To-Draw Template – International (A4) or U.S. Size (8.5×11 in)
Sketching Pencil
Polymer Eraser
Outline Marker
Coloring Tools
🎨 Parents: The only tools you need for these how-to-draw tutorials are: eraser, pencil, and a piece of paper. But – if you have them around – a sketching pencil makes for fainter and softer lines that help kids build fine motor accuracy. I also recommend going over the sketch pencil with a black outline marker when you're done for a neater finish. Lastly, erase the pencil marks before adding color.
Learn to Draw a Cartoon Pirate Ship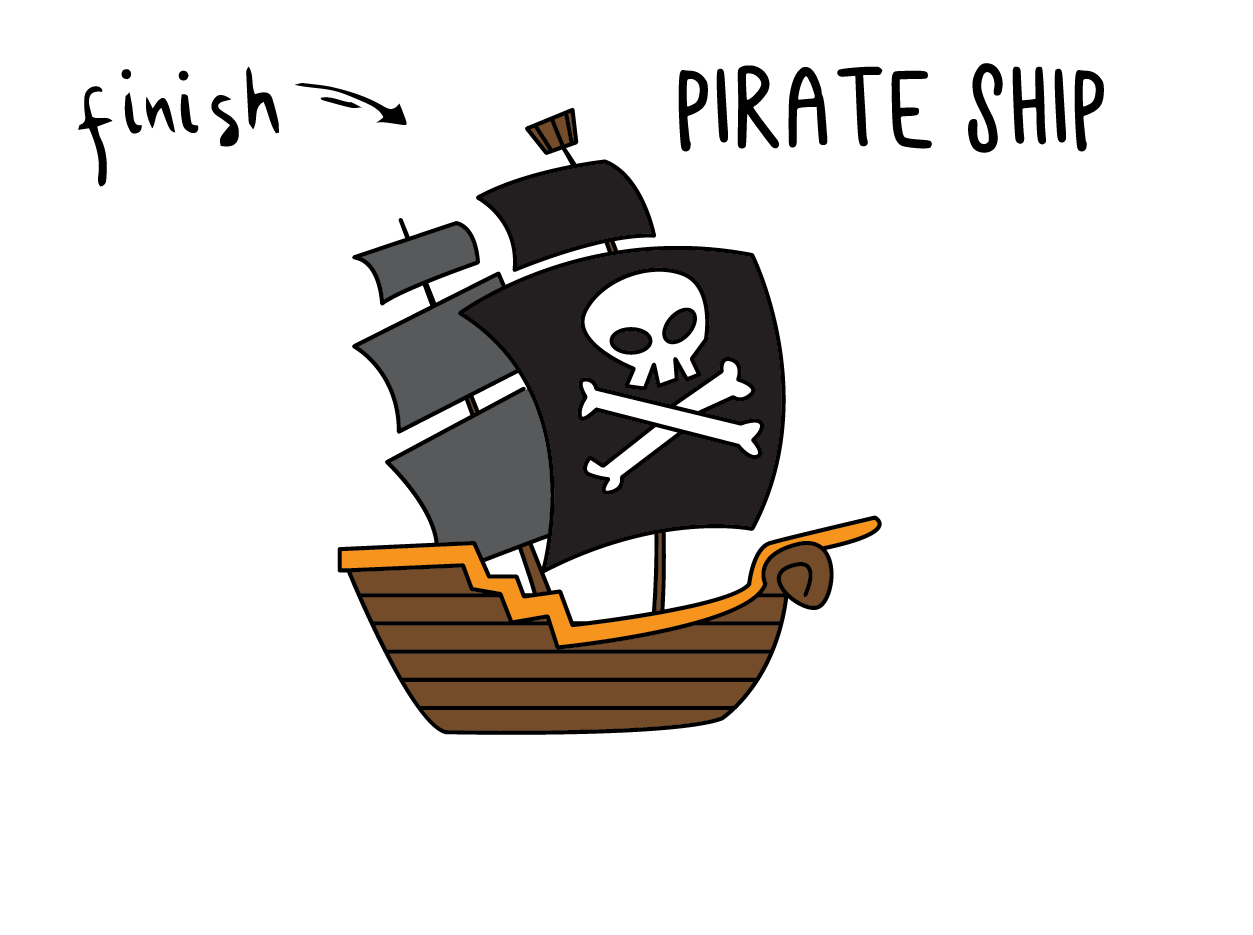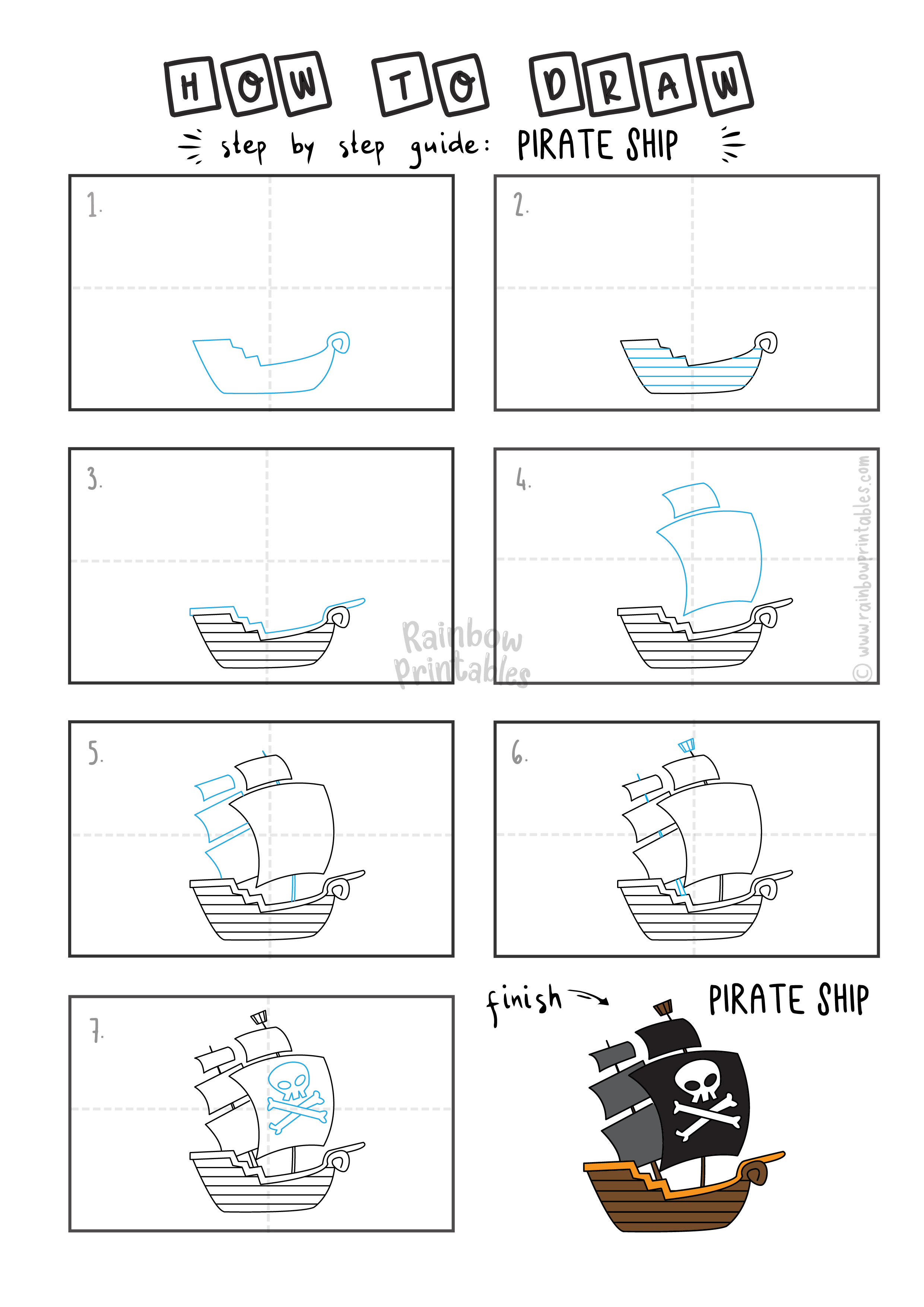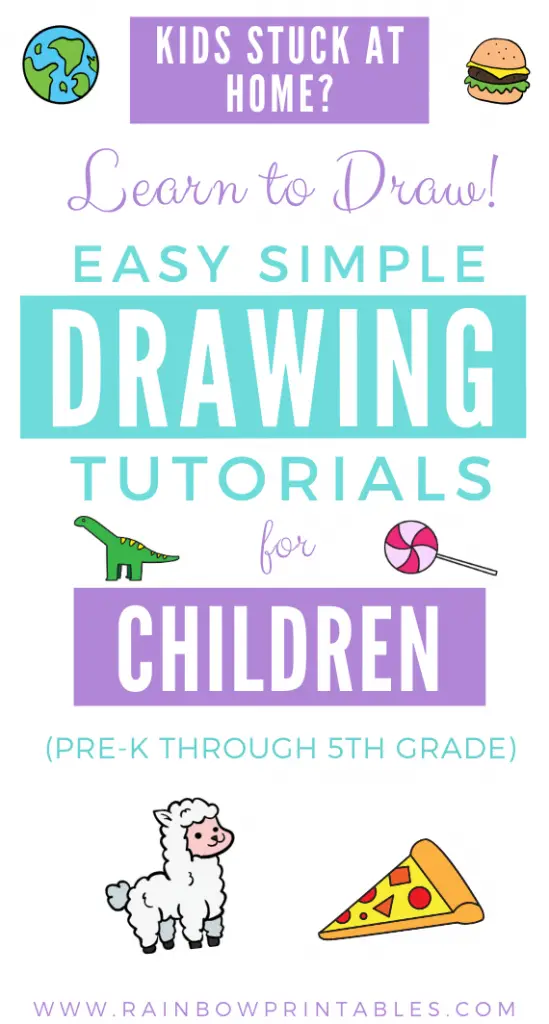 Ship & Boat Fun Facts for Kids
An American ship saved a British crew trapped on an island in 1812. When the Americans went out to seek provisions for the extra crew, the British took over the ship and left the Americans trapped on the island.
In 1861, a slave took over a confederate ship and turned it over to the Union. Later, he was given the ship to command during the Civil War.
An old scrapped Russian cruise ship has been cruising international waters since 2013.
A ship named Baychimo abandoned off the coast of Alaska in 1931, then in the Arctic, was discovered in 1969.
In 1994, a ferry sunk in the Baltic Sea. The ship and 852 people are already at the bottom of the sea, and it is forbidden to swim there.
After France failed to send the five rocket ships Israel had purchased from them, Israel executed a heist to seize the vessels and took them back to Israel.
In 1838, Edgar Allen Poe published a book about the shipwreck where the survivors ate one of their own, Richard Parker. Around 46 years later, a boat named the Mignonette sank, leaving four survivors. They ate one of the survivors, a cabin boy named Richard Parker.
In 2013, the chef of the sunken ship survived for three days beneath the ocean after finding shelter in the air pocket of the ship.
For 200 years, three ships were killed at the same place on the coast of Wales on the same day (December 5th) and all three had only one survivor.
An untouched steamboat from 1856 was excavated under 45 feet of soil in a farmer's field in 1988. Thousands of objects were excavated and stored so well that some of the food was still edible.
During the Second World War, a Dutch war ship was disguised as a tropical island to avoid Japanese detection. 
🖍️ MORE HOW TO DRAW TUTORIALS…
Help Support Artists Big and Small
We would much appreciate it if everyone who enjoyed or benefited from our how-to-draw tutorial series can give us a social media shout-out or a link back. This will allow us to create more content by 1) commissioning small, independent artists and 2) teach young children everywhere to create more through art. Thank you.