Rare and endangered, coral reefs are often believed to be plants but they're actually a member of the jellyfish and anemones family. It's an animal (also called polyps)! There are only 1% of coral reefs in all the world's oceans yet they host and house hundreds of millions, billions of organisms, and marine life. There is so much biodiversity it rivals the Amazon rainforest. The great coral reef is so intricate that over 2 million people visit the great barrier reefs a year to see this incredible biodiversity. There are over 2,500 coral reefs and we'll take a representative cartoon-style snippet of that diversity. Let's get started and draw out these corals!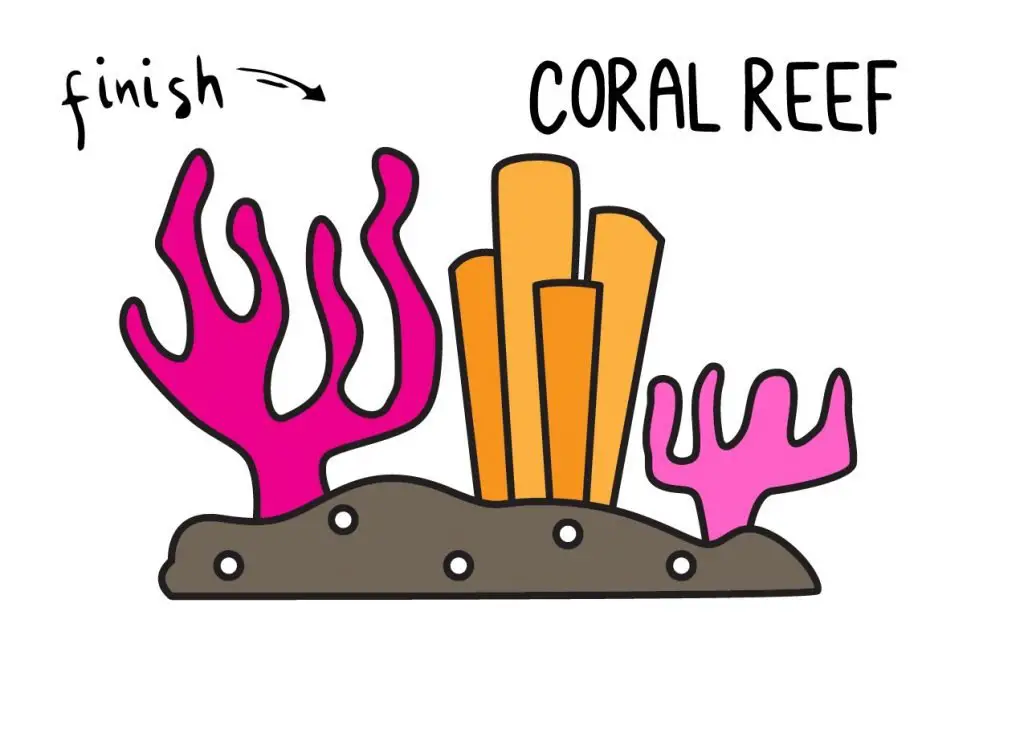 This tutorial and our many others are suitable for ages 3 to 8 (preschool and above.)
And why not check out our collection of free coloring pages for kids! We update our resources library regularly so feel free to check back as we add more and more content. We're currently at over 1000+ coloring pages and tons more how-to-draw tutorials!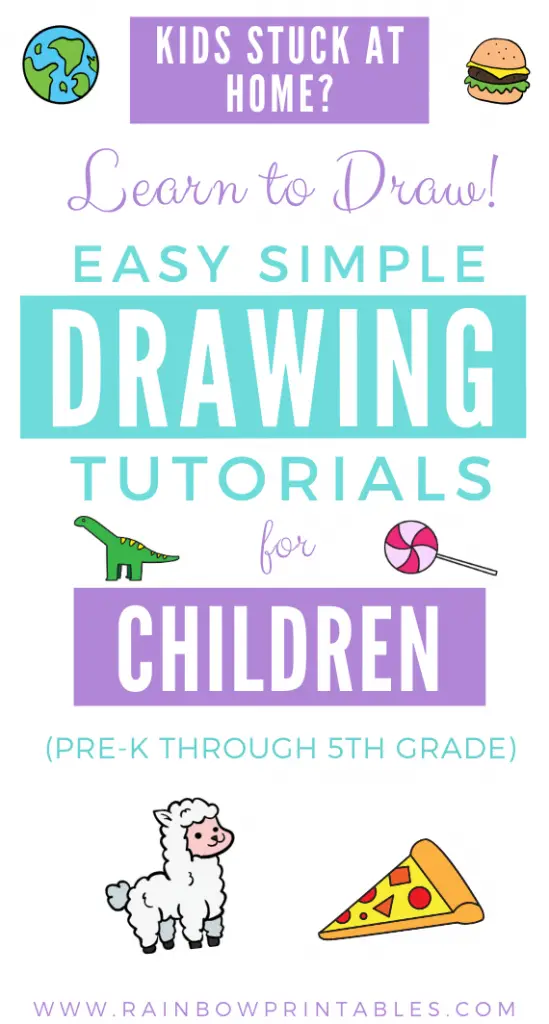 ✏️ TOOLS FOR SUCCESS
How-To-Draw Template – International (A4) or U.S. Size (8.5×11 in)
Sketching Pencil
Polymer Eraser
Outline Marker
Coloring Tools
🎨 Parents: The only tools you need for these how-to-draw tutorials are: eraser, pencil, and a piece of paper. But – if you have them around – a sketching pencil makes for fainter and softer lines that help kids build fine motor accuracy. I also recommend going over the sketch pencil with a black outline marker when you're done for a neater finish. Lastly, erase the pencil marks before adding color.
Drawing a Beautiful Coral Reef Step by Step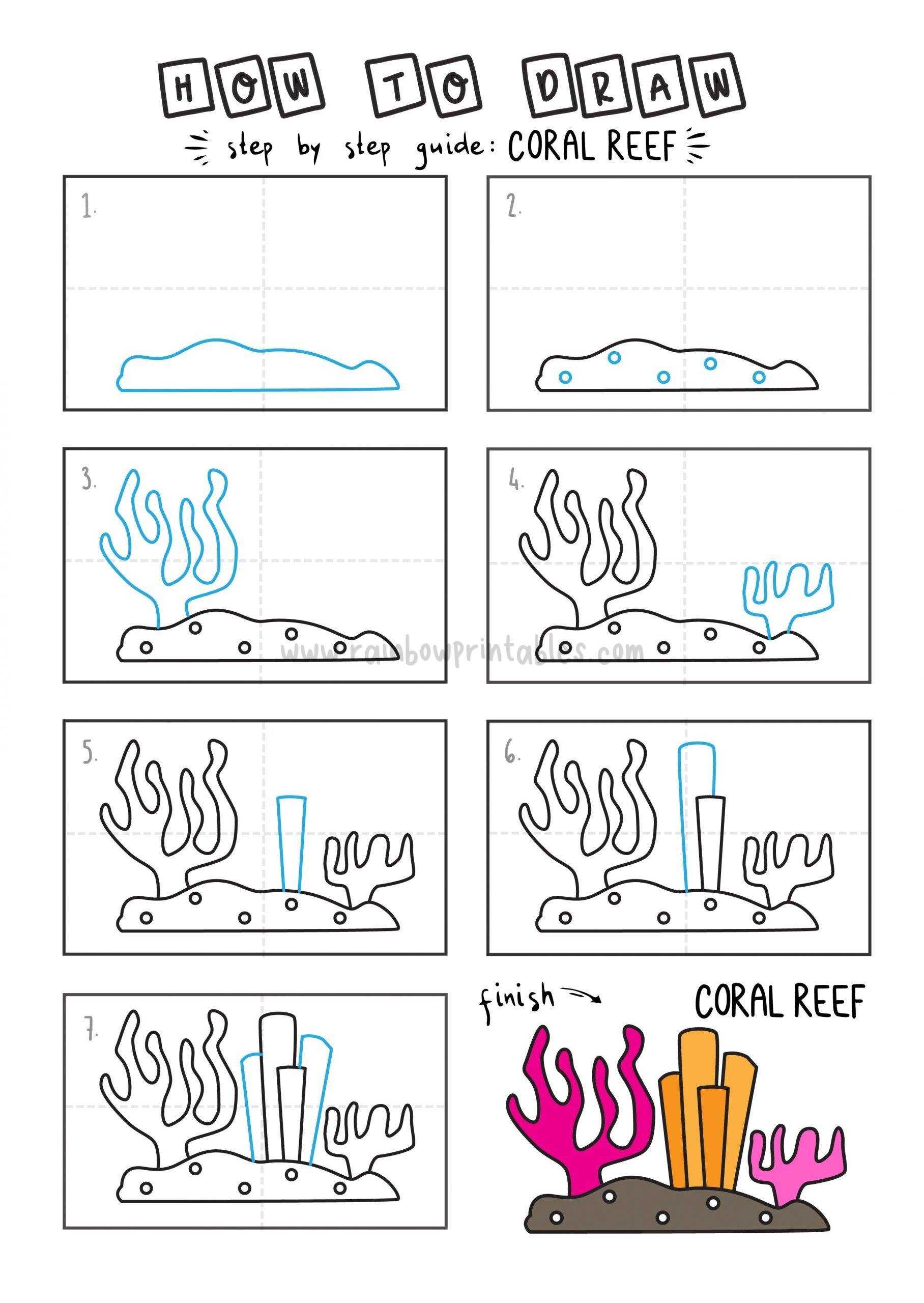 Coral Reef Facts for Kids
Over 2,500 kinds of corals exist and about 1,000 are the hard corals that build up coral reefs.
Magnificent coral reefs give millions of jobs to local workers through tourism, recreational, and fishing. About $5.5 billion per year is generated for the Australian economy.
It is believed that almost 20% of the world's coral reefs have declined as a result of human pollution.
Some coral reefs are over 400 million years old – and humans have only been around for 2 million years.
Coral reefs work like ocean water filters and the vibrant algae within is what makes them so colorful.
Coral reefs are sensitive to temperature changes. But they are crucial, especially in the fight against global warming. They take an incredible amount of CO2 to the sea and helps regulate temperature preventing things from heating up.
🖍️ MORE HOW TO DRAW TUTORIALS…