20 Frugal Crafty Christmas Activities for Elementary School Kids
Christmas Season is about decorating and celebrating. I remember how Christmas trees and lights made my eyes spark. Now that I am a parent, I want to let my kids experience the same kind of unforgettable Christmas season through crafts. As Loris Malaguzzi (famous early childhood educator) once said, "our task, regarding creativity, is to help children climb their own mountains, as high as possible. No one can do more."
Isn't it fun to do some crafts during the holiday season with our kids? It's the season to create fun and Christmas-themed artworks, so get ready because Santa Claus, the elves, and the reindeers are coming to town…in their crafty form! Check out our ultimate list of fun and cute Christmas activities + crafts that your elementary kiddos will enjoy doing!
1. Santa's Cotton Beard With Paper Plates
Let's start with something inexpensive but offers a load of fun! Grab your paper plates, cotton balls, paints, glue guns, and turn them into something cute and fun. Your kids will have a blast making their Santa displays.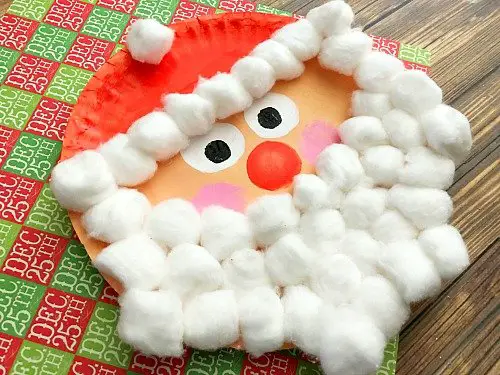 2. Standing Construction Paper Reindeer
Are your kids familiar with all of Santa reindeers? I bet they recognize Rudolph-the red-nosed reindeer! Here's another fun fact to share with your kiddos: Rudolph is the youngest reindeer of Santa Clause. But if you want to introduce the other reindeers, this 3D Construction Paper can help you with that!
So prepare all the materials and get ready for some cutting and pasting! Through this craft, your kids can develop their fine motor skills and unleash their creative sides. This is also a perfect activity for your little ones and even for upper elementary grade-level kids.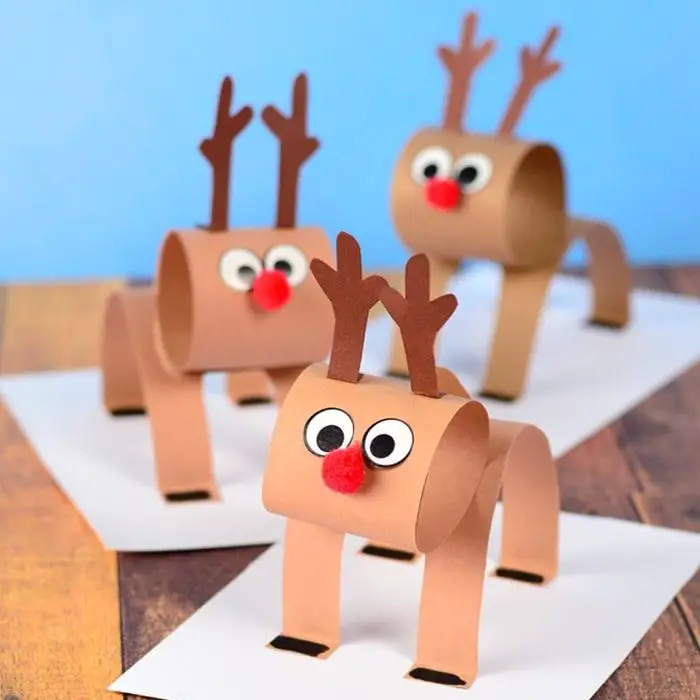 3. Snowman Hanger Christmas Ornament
How about letting our kids devise their version of ornaments as they put them in the Christmas tree? Snowman DIY Christmas ornaments will be an unforgettable experience in the Christmas season. These crafts will boost their creativity and let them express their feelings. Kids of all ages can try making these and create a memoir that will turn into a remarkable experience and memoir that someday they can look back into.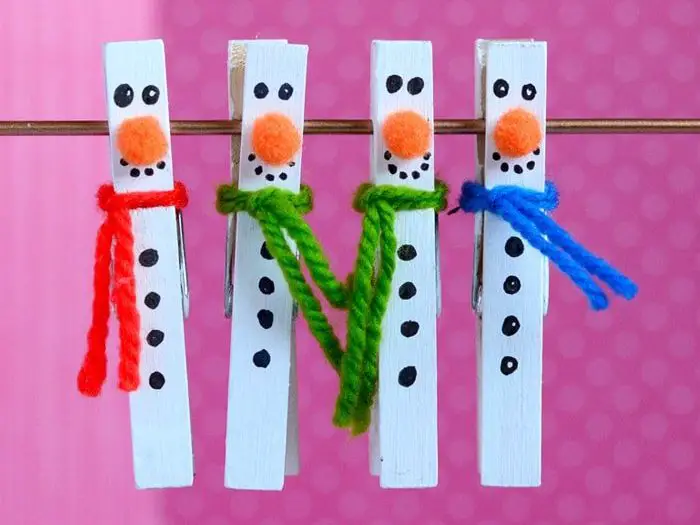 4. Cardboard Toilet Roll Gingerbread Men
Kids love gingerbread man because it is cute and jolly. Since it has no feet, toes, and fingers, the gingerbread man comes in odd shapes. So imagine how easy it is to create a gingerbread shape using cardboard rolls. 
Come on! Get your supplies now. Follow the procedures and guidelines and watch your kids ages 6-10 years old enjoy this activity.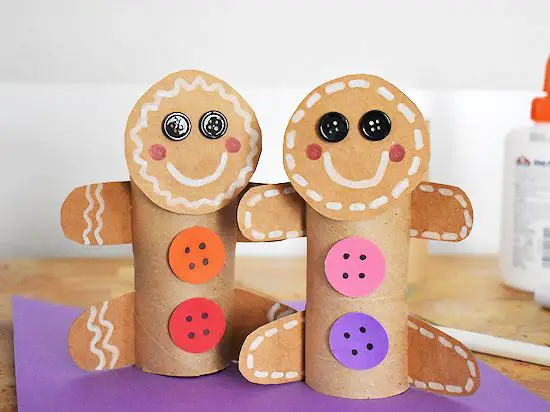 5. Felt Candy Cane Christmas Trees
Fun and simple, you can never go wrong with versatile ornaments and gift toppers like a candy cane Christmas Tree. All you need is a green felt, craft bobbles to decorate your tree, a candy cane, and five minutes of your and your kids' time.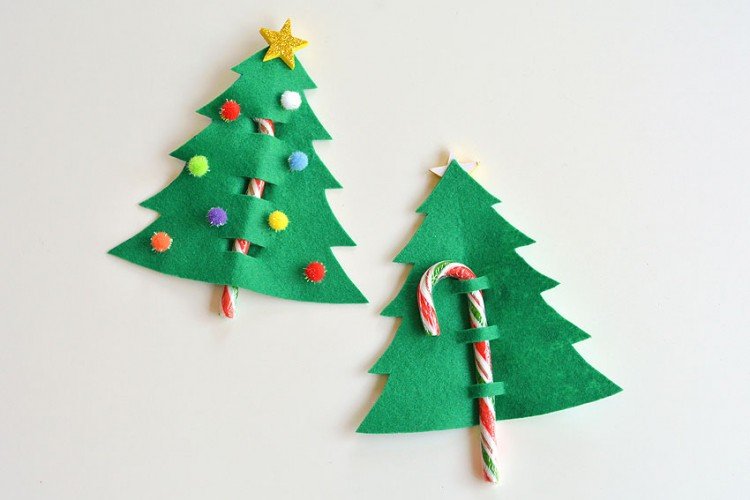 6. Popsicle Stick Skinny Santa Claus
If you are looking for a Christmas craft to do with your school-aged children, create this cute Santa ornament made from popsicle sticks. Download free printable Santa Claus, stick the cut pieces to the cardstock background, add some fluffy white pom poms face, and you are done.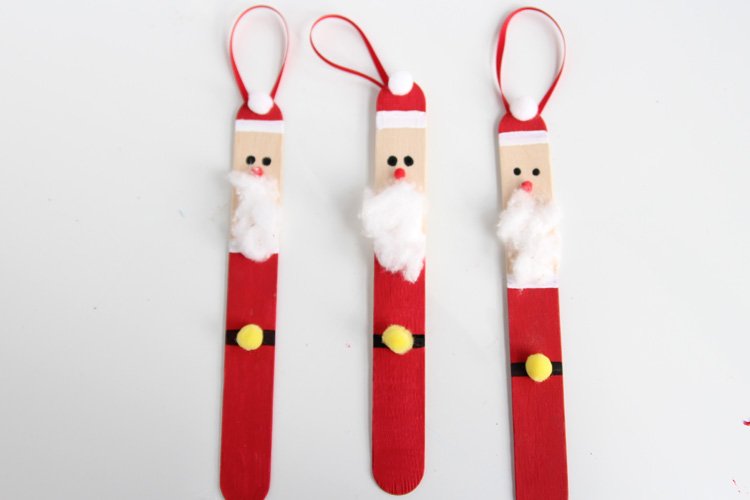 7. Paper Bag Elf Puppets
If Santa Claus and the reindeers are coming to town to give gifts, who do you think made those presents? Of course, the elves! Let's give them the credits that they deserve by making cute paper versions of elf puppets.
Elf puppets can help our kids in terms of communication skills and help them understand things around them. So using a brown paper bag, glue sticks, scissors, colored card stock, and a printable elf template, guide your 6-12-year-old kids on how to create a festive Christmas elf.
Christopher Moore said that "Children see magic because they look for it." Even this simple activity can be a magical moment for them.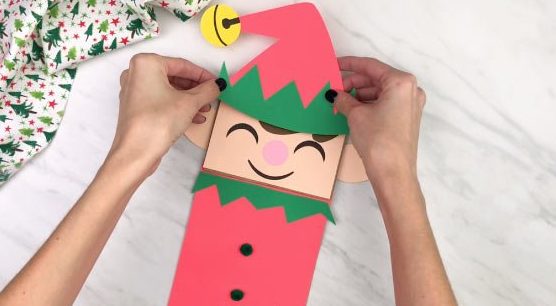 8. Christmas Printable Activity Book
Youngsters need more than an activity book, but an incredible kind of worksheets with this printable activity book with ten fun pages as a Christmas edition. Every page has fun and surprising activities that await them. Coloring pages, record sheet, cut and paste section, decorating page, and even a wish list to fill-out.
This activity book will enhance children's concentration skills, their recognition of colors and shapes, and their sense of accomplishment. Learning while having a great time is the goal of activity books. But what about learning while enjoying this Christmas season?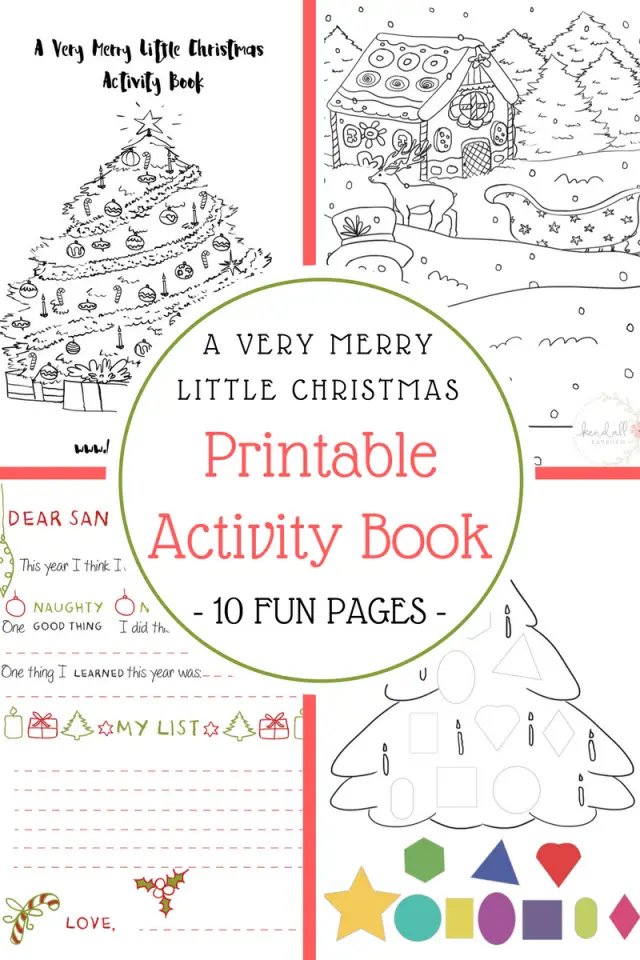 9. Kids Handprint Christmas Wreath
Christmas wreaths have vast and deep meaning during the Christmas season as it symbolizes eternity. Make it more meaningful with a handmade and inexpensive Christmas wreath made from paper! Your child's hand will be the template for this work of art, which can be a decoration for your front doors.
Kids of all ages can try making one, but always guide those children below six years old when cutting.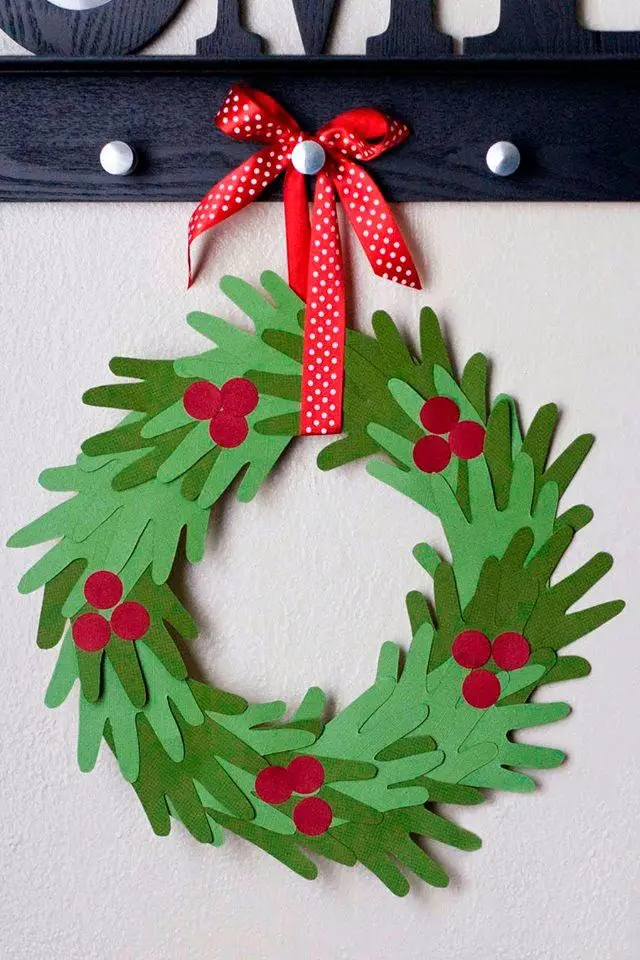 10. Olaf (Frozen) Snowman Hat
Do your kids want to build a snowman? I bet they do like Elsa and Anna did with Olaf. Let's help our kids create their version of Olaf-inspired hats this Christmas season. Several pdf files and printable templates are available online, so it only gets easier.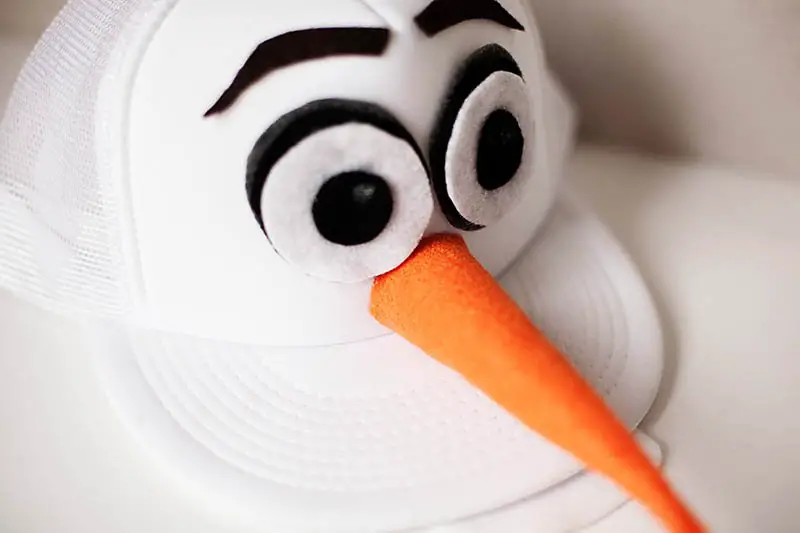 11. Snowman Glass Candle Container
I will ask this again: do you want to build a snowman? But this time, we will make it with a candle, and of course, with your grade-schoolers. This is a quick and easy DIY craft that you can make in a few minutes. It is also a super cute and affordable way to wish your family and friends a Merry Christmas. Your kids will find this seriously adorable.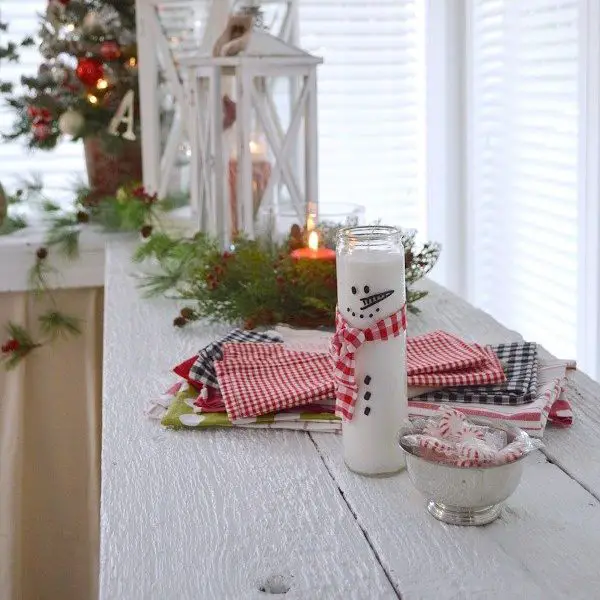 12. Modern Grinch Inspired Christmas Ornament
Before making this craft, let's go back to the Christmas classics—How the Grinch Stole Christmas by Dr. Seuss. After watching this with my kiddos, I remember that they wanted to make some Grinch ornaments to put up in our tree. If you love the Grinch as we do, grab your craft supplies now! This is a quick and easy craft perfect for toddlers, preschoolers, kindergarteners, and up.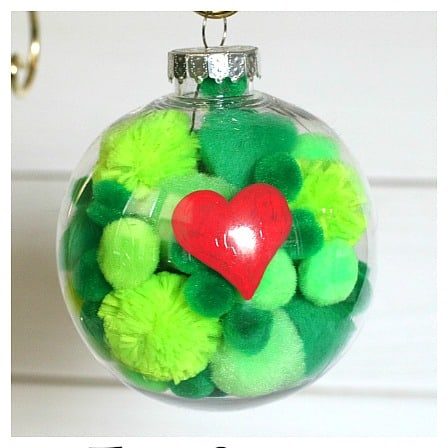 13. Snow Painting Recipes
The world is a big canvass, and so is your snowy yard. Make a homemade snow paint and watch your kids of all ages beat boredom by turning the white snow into a colorful one. This paint is non-toxic and requires three ingredients only.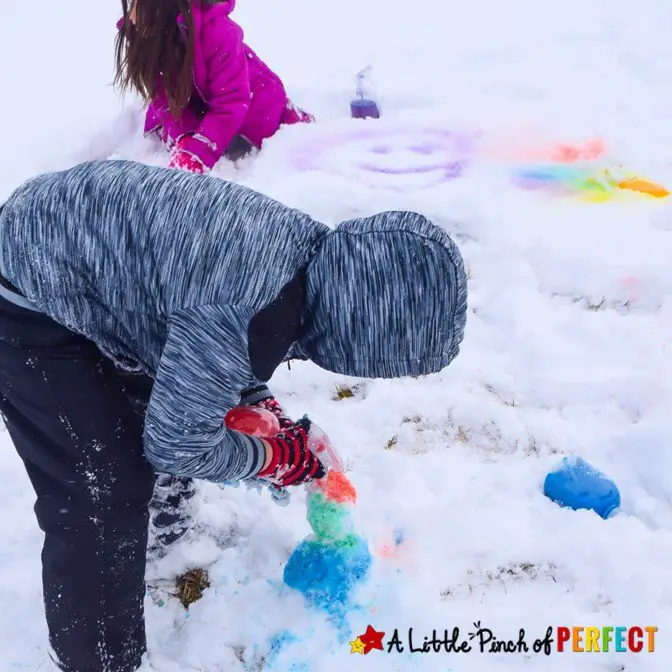 15. Christmas Style Rock Painting Ideas
This holiday painted rocks is one way to squeeze your kids' creative juices. With flat rocks and paints, show them how fun and strangely satisfying it is to paint flat rocks. You can teach them to paint little elves, Sant Claus, reindeers, or winter-wear essentials. Painted rocks with hand-letter thoughtful phrases is also a good idea.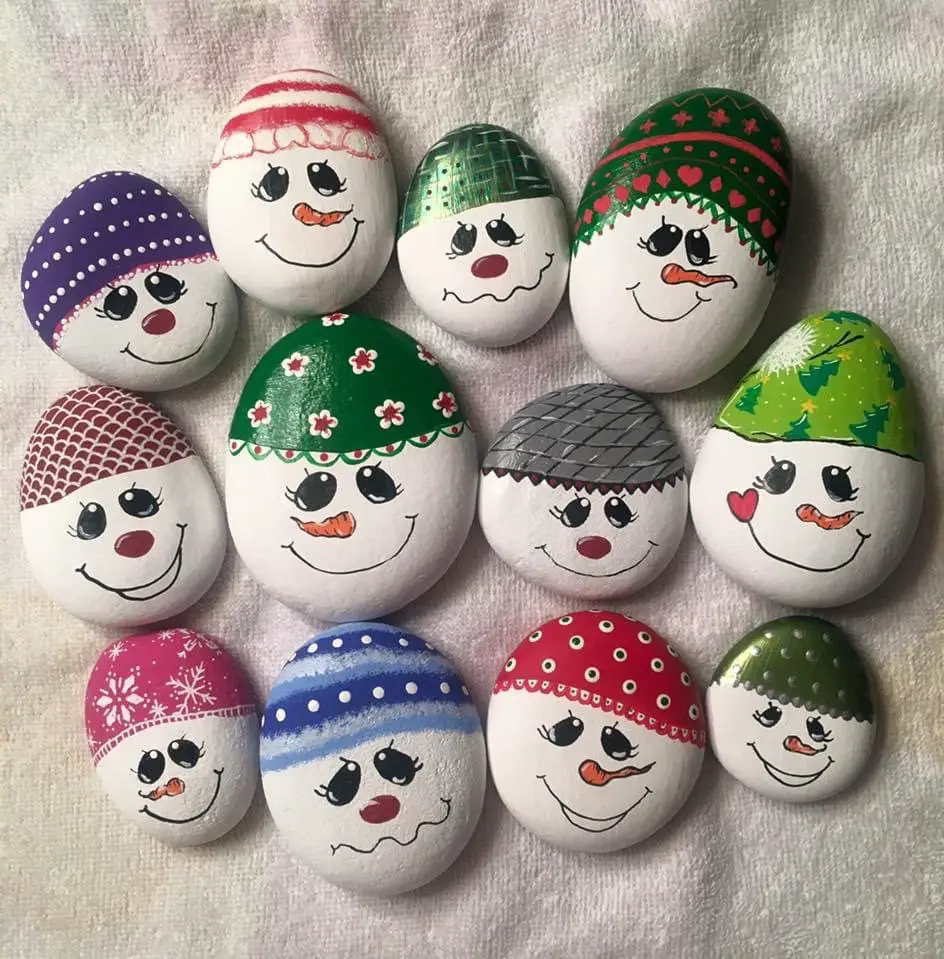 14. Posh Maracas / Golden Bell Noisemaker
Make some noise and keep the Jingle Bells song's beat with a Jingle Bell noisemaker. This will only take a few minutes and things to assemble. And such a fun holiday craft can become a learning tool! Your kids can develop their fine-motor skills and unleash the musicality inside them by working on their rhythm and tempo.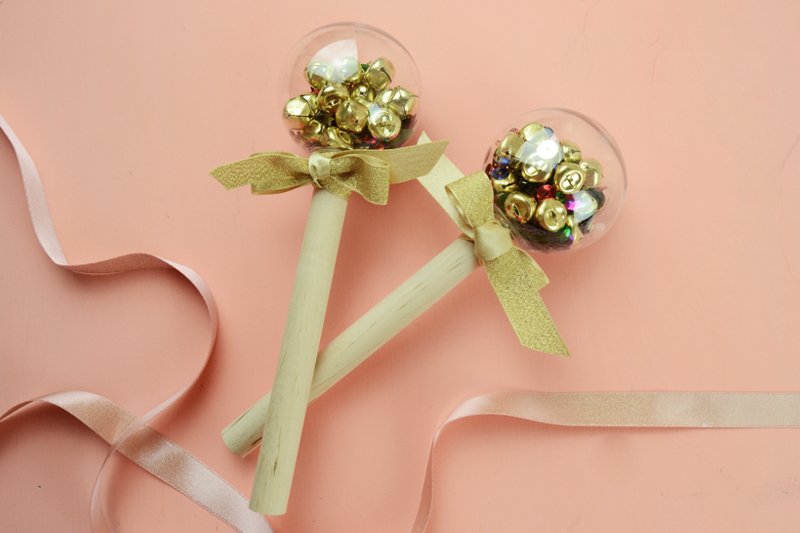 16. Popsicle Elf Suit Tree Ornaments
Now that we have a popsicle Santa Claus let's make an elf version! With popsicle sticks, paint, and string, you are now ready to make an adorable elf craft that you can add to your tree.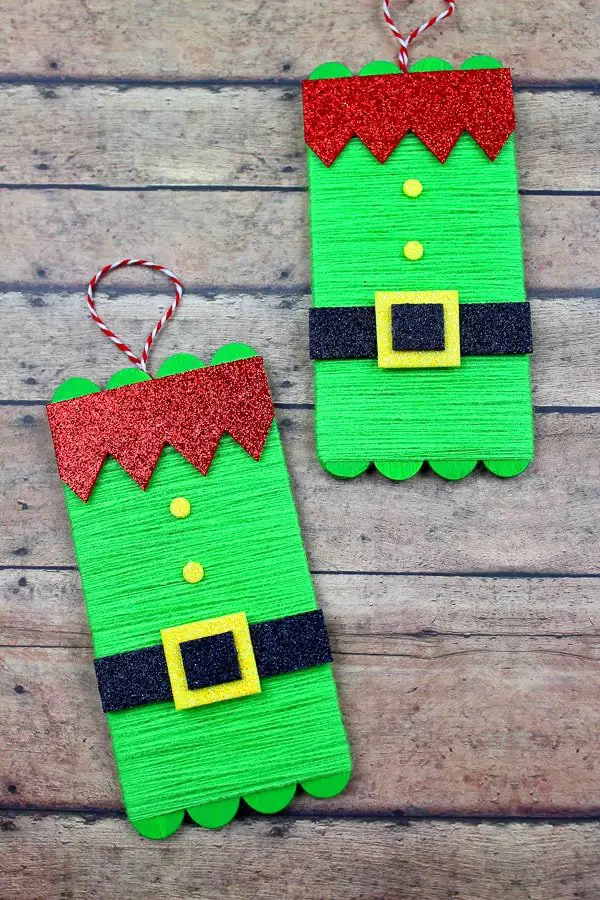 17. Advent Calendar Printable Worksheets
Come on! Join the countdown for the upcoming Christmas!
These easy advent activities have lots of fun and exciting tasks that will test the creativity, imagination, and determination of your kiddos. There is a Christmas tree advent calendar with baubles numbered 1-24. As they finish the task day by day, kids should color each bauble as a sign of accomplishment.
There are printable templates and different crafts they need to complete before the 25th day of December.
As a parent, this activity is fascinating because kids will learn different and extra challenges each day while having fun. We can also mold a strong relationship with them. But what matters most with this kind of activity is the passion and dedication of children to perform the given task in a period.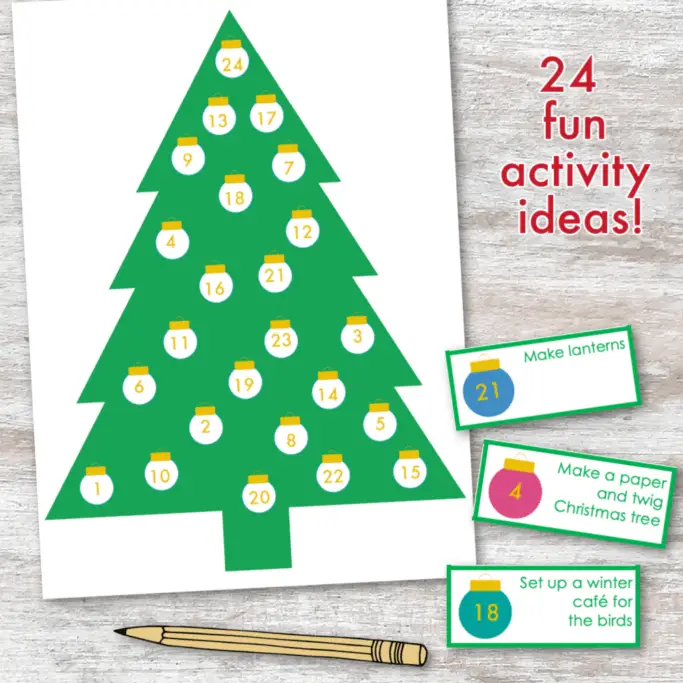 Repurposed/Sustainable Christmas Crafts to Make with Kids
Sustainability and recyclability are two things you can teach your kids at a young age. Show them how it's done by turning your trash into a treasure and astonishing Christmas ornaments.
18. Tin Can Christmas Tree Activity
Tin Can Christmas Tree Activity is not a usual craft for kids, but why don't we try something new since it is Christmas?
So, grab your clean tin cans that, transform them into a Christmas tree, and let your child decorate them. Upcycle, create, and decorate!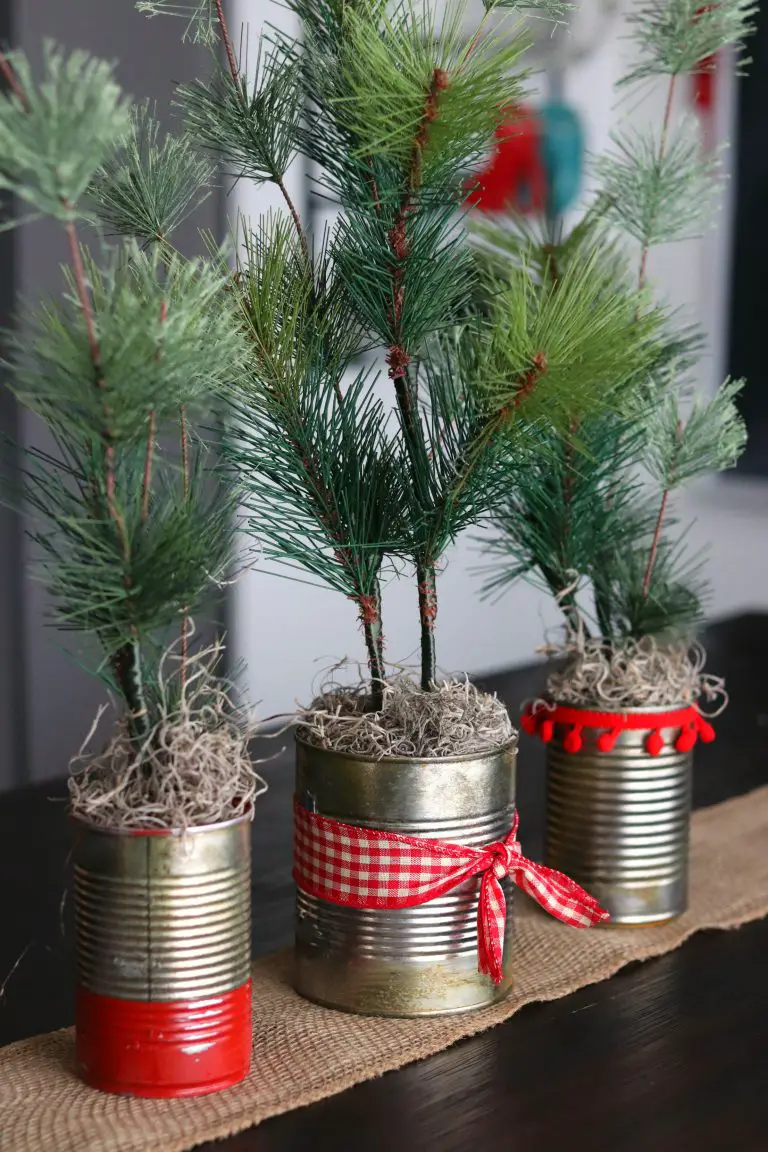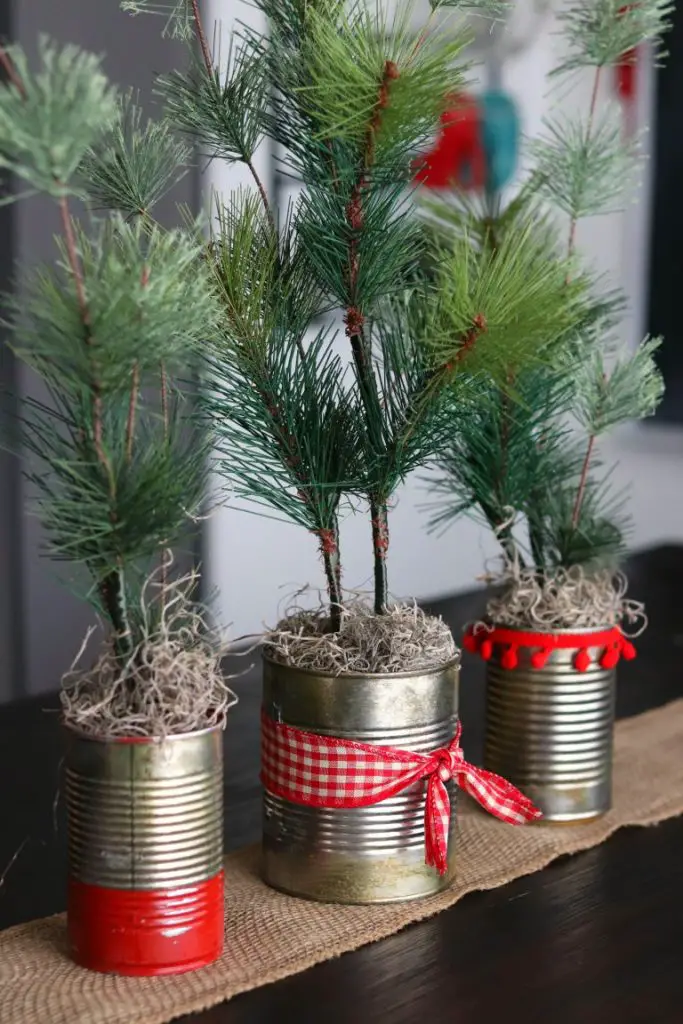 19. Recycled Christmas Village
Turn your cereal boxes and cartons into a Christmas Village. You can use wrapping papers to cover the boxes and some craft materials you can find in your cupboards.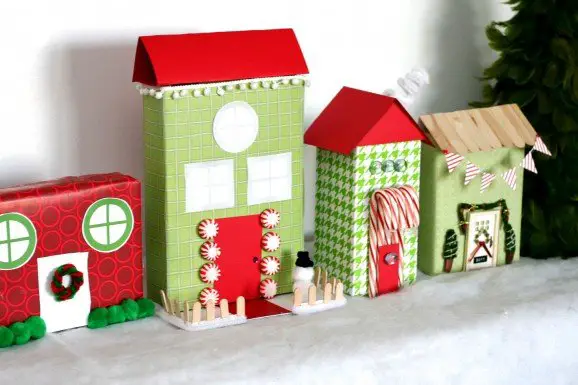 20. No-Sew Sock Snowman
I know that we all have lost the other half of our socks. To make use of the odd-sock, why don't you create a no-sew sock snowman with your upper elementary kids? This is the perfect customized gift, a unique door stopper, and a great desk friend.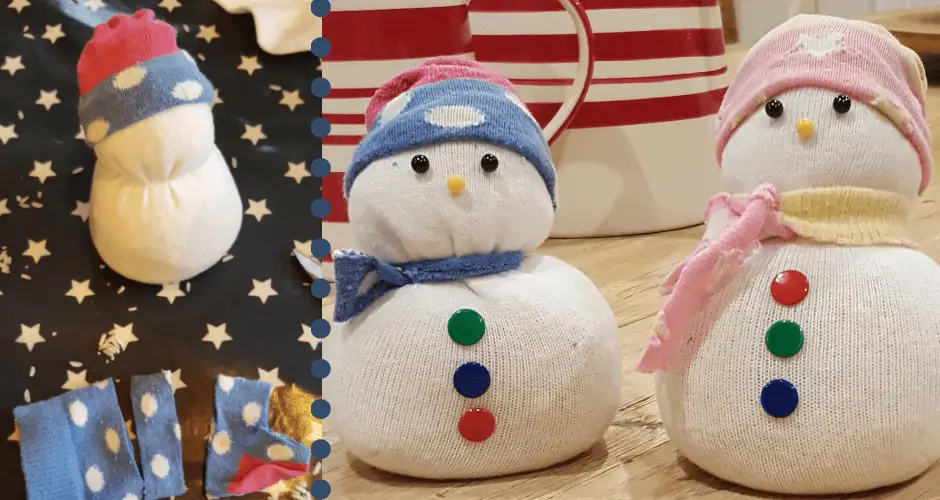 Which of these Christmas crafts would you plan on doing with your kids? Share them below, and let's see how many parents have the same plans! Doing these crafts are fascinating because our kids will learn and have fun at the same time. We can also mold a strong relationship with them. Easy Christmas crafts for all ages!
---
---