Kick it old school with a forever classic, the Converse Chuck's canvas shoes. Every 2.5 seconds a pair of converse sneakers are sold in the world! I remember being a teenager and getting my first pair of Chuck Taylors. I felt so cool. I was hip, punk, fashionable – I was everything the Chuck's Converse marketing department wanted me to feel. There's a timeless look to converses that makes them retro and popular at the same time. Do you have your favorite pair of sneakers? No need to grab them, follow the easy peasy steps below and let's draw!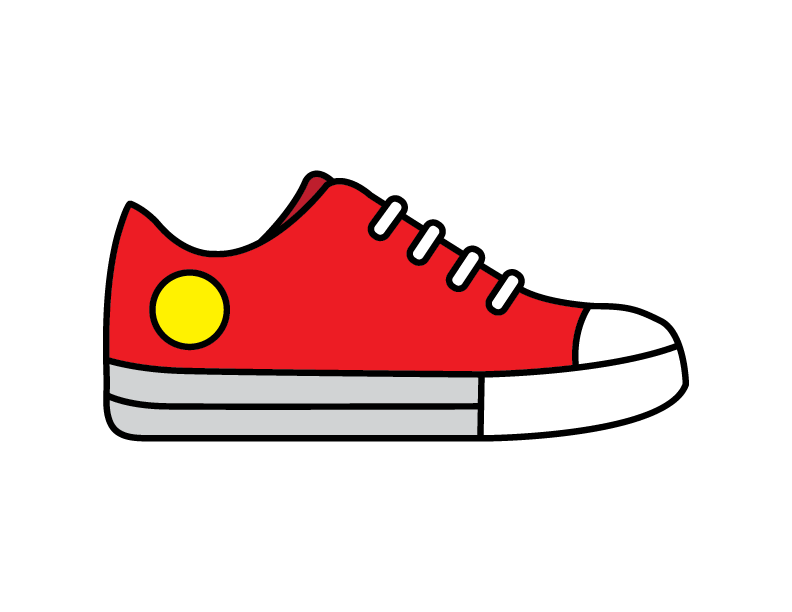 This tutorial and our many others are suitable for ages 3 to 8 (preschool and above.)
And why not check out our collection of free coloring pages for kids! We update our resources library regularly so feel free to check back as we add more and more content. We're currently at over 1000+ coloring pages and creating more how-to-draw stuff art tutorials!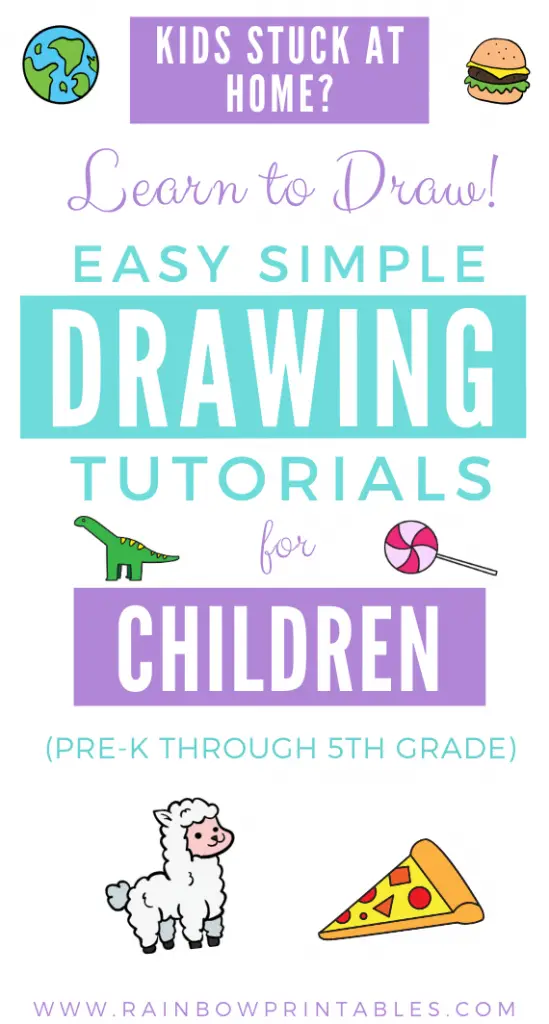 🖍️ Tools For Success
🎨 Parents: The only tools you need to use these how-to-draw tutorials are: an eraser, a pencil, and a piece of paper. But – if you have them around – a sketching pencil makes for fainter and softer lines that help kids build fine motor accuracy. I also recommend going over the sketch pencil with a black outline marker when you're done for a neater finish. Lastly, erase the pencil marks before adding color.
Learn To Draw Converse Sneakers – Simple & Easy For Kiddos
Sneaker Shoe Fun Facts for Kids
There's been a study about dreaming of shoes, and it tells something about who we are and our attitude to life.
The average American woman owns 30 pairs of shoes and spends about $300 a year on footwear
The original Chuck Taylor All-Star designs have not been changed since 1949.
When launched, Chucks were thinking of being a sporty brand but the Punk scene took over and gave the brand its current identity.
Charles H. "Chuck" Taylor was a basketball player and that's who the Converse is named after since he spent his entire life promoting converse canvas.
🖍️ MORE HOW TO DRAW TUTORIALS…
Help Support Artists Big and Small
We would much appreciate it if everyone who enjoyed or benefited from our how-to-draw tutorial series can give us a social media shout-out or a link back. This will allow us to create more content by 1) commissioning small, independent artists and 2) teach young children everywhere to create more through art. Thank you.