In skilled hands, drum sets are what make and sets the beat in a rock band. Life without a nice beat isn't really living! It makes our bodies groove, jive, and shake on beat. In unskilled hands, drum sets are an effective way to make noise to annoy everyone. Just as unique as the piano, drum sets can be tricky to draw because of the number of components. But don't be intimidated, we break it down into 8 steps. It's not hard at all, if you look closely, a drum set is made up of just circles, cylinders, ovals, and lines.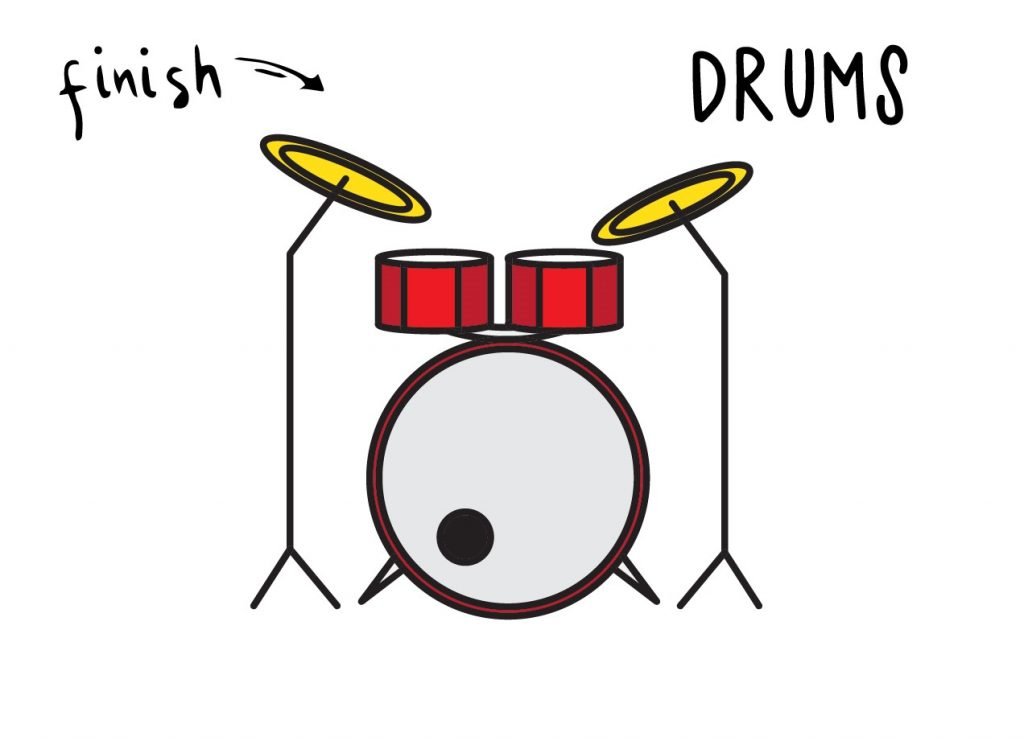 This tutorial and our many others are suitable for ages 3 to 8 (preschool and above.)
And why not check out our collection of free coloring pages for kids! We update our resources library regularly so feel free to check back as we add more and more content. We're currently at over 1000+ coloring pages and tons more how-to-draw tutorials!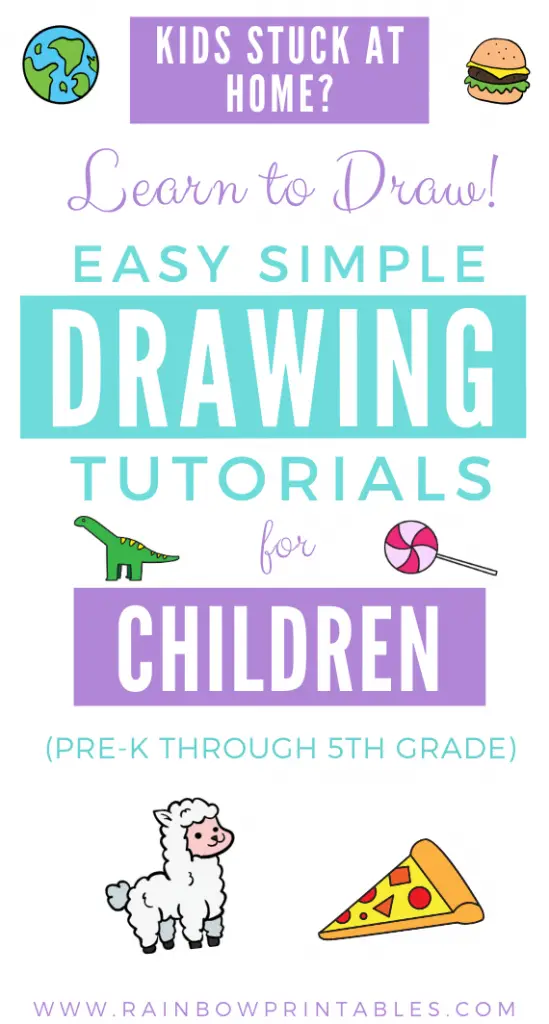 ✏️ TOOLS FOR SUCCESS
How-To-Draw Template – International (A4) or U.S. Size (8.5×11 in)
Sketching Pencil
Polymer Eraser
Outline Marker
Coloring Tools
🎨 Parents: The only tools you need for these how-to-draw tutorials are: eraser, pencil, and a piece of paper. But – if you have them around – a sketching pencil makes for fainter and softer lines that help kids build fine motor accuracy. I also recommend going over the sketch pencil with a black outline marker when you're done for a neater finish. Lastly, erase the pencil marks before adding color.
Learn To Draw Guide: Easy Drums for Kids
Fun Kid Facts About Drums
The earliest evidence of drums being played culturally with sticks is from the 1300s.
In 1909, William F. Ludwig and his partner, Theobald, founded the Ludwig and Ludwig Co. They created the first commercially sold bass drum pedal that was popular.
The new drum set is not very ancient by definition. Looking at the list of some of the greatest bands of all time, their tales started from the 1940s onwards.
The largest drum weighs a whopping 7 tonnes and measures 5.54 meters in diameter and 19 feet and 6 inches in height.
In many African cultures, the drummer was so skilled with the instrument that they could mimic patterns of speech using drum set rhythms.
The largest drum kits are built to create stunning sounds and deliver great beats known as CheonGo drum in traditional Korean.
Drums were used during wars to send secret messages that came to Europe during the crusades.
The tallest drum, dubbed the Isokan drum, was unveiled in the 2016 Nigerian Drums Festival held in Ogun State, Nigeria.
The biggest drum set in the world is held by a minister called Dr. Mark Temperato, also known as RevM. Temperato is also a talented drummer for thirty-eight years and has been laboring to create the world's largest drum kit.
The longest drum playing session by a single person went on for an incredible one hundred and twelve hours and twenty-five minutes.
Electric drums were all the rage in the 1980s to the point that many assumed they would replace acoustic drums altogether, didn't happen.
The highest price a drum set has ever been purchased was at $2,100,000. It was sold at Julien's Auctions in California on December 5, 2015.
🖍️ MORE HOW TO DRAW TUTORIALS…