Ah orchids, these are some of the oldest flowers on the planet. They are a diverse species of flowers and can be found all around the world. That's one reason why some experts believe orchids existed before the continents separated. Are you ready to learn how to draw this regal flowering beauty? Let's draw!
We have already drawn sakuras (Japanese Cherry Blossoms) but just couldn't get enough flowers! Maybe we can turn it into a series – leave a comment below if you want a how-to-draw flower series!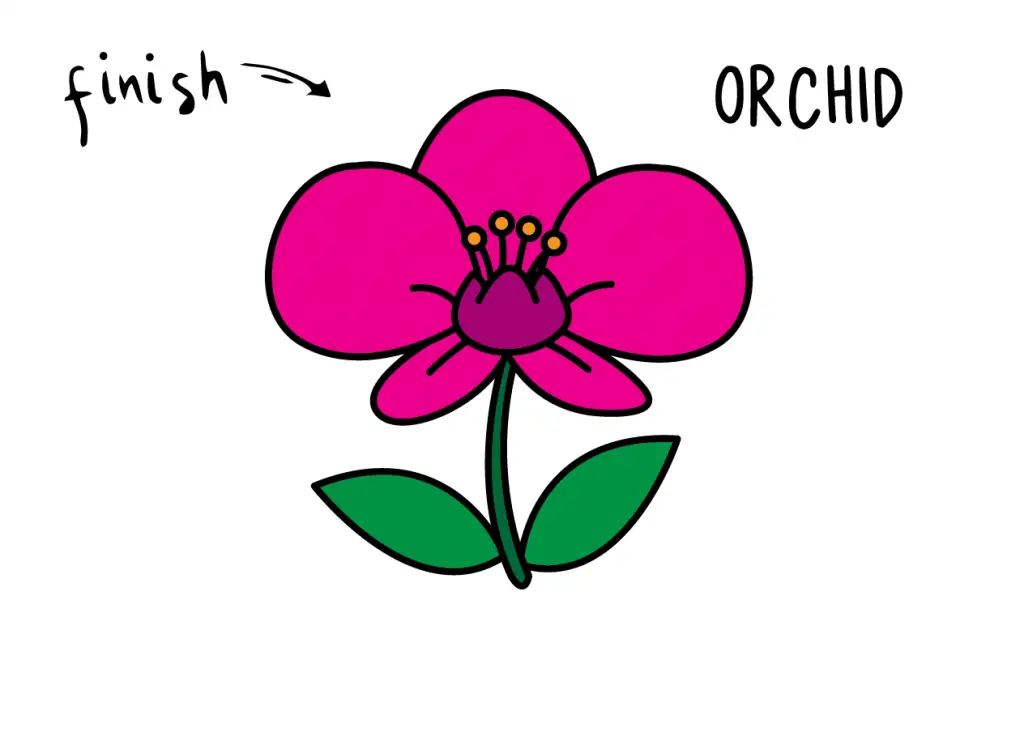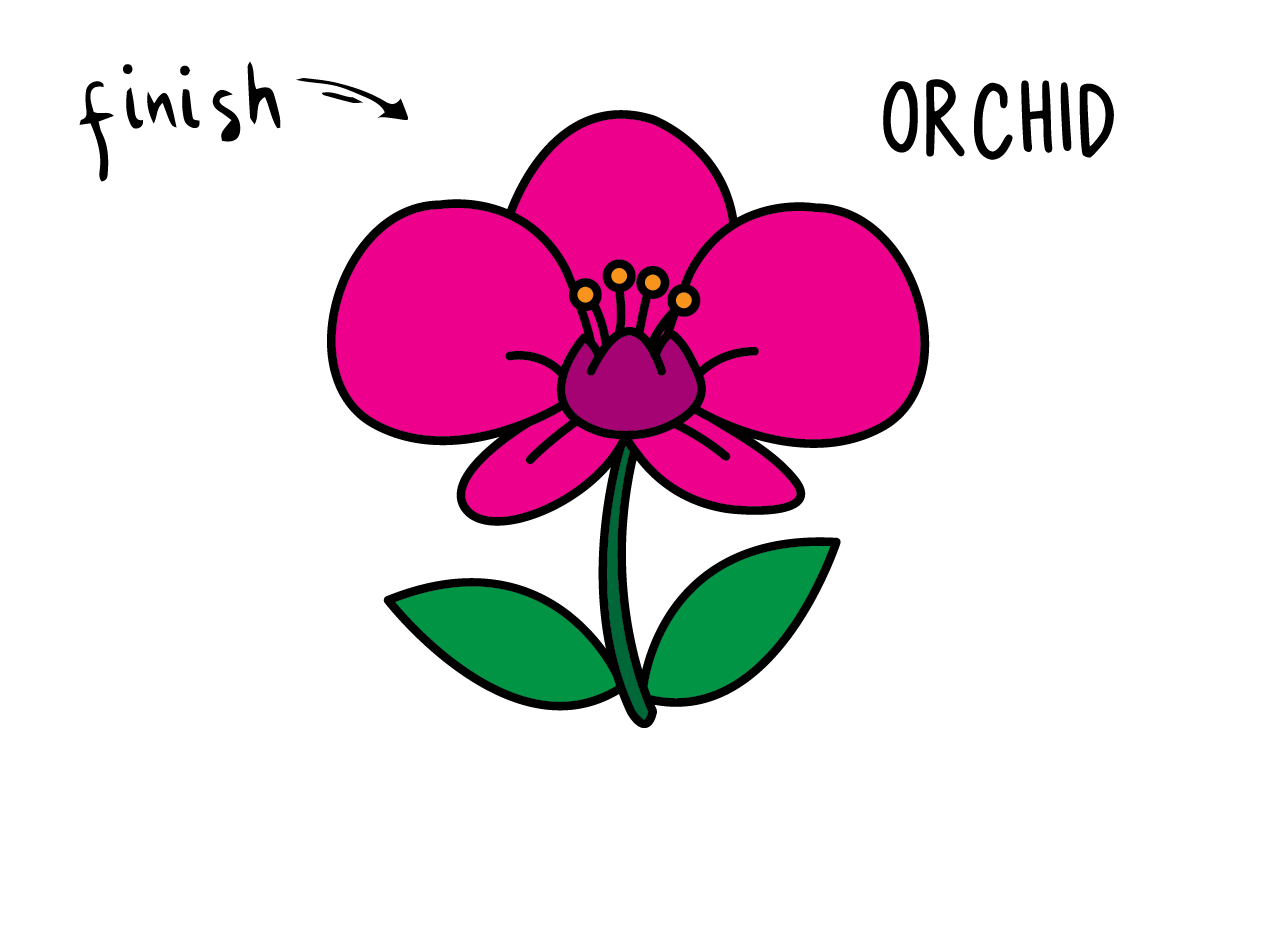 This tutorial and our many others are suitable for ages 3 to 8 (preschool and above.)
And why not check out our collection of free coloring pages for kids! We update our resources library regularly so feel free to check back as we add more and more content. We're currently at over 1000+ coloring pages and tons more how-to-draw tutorials!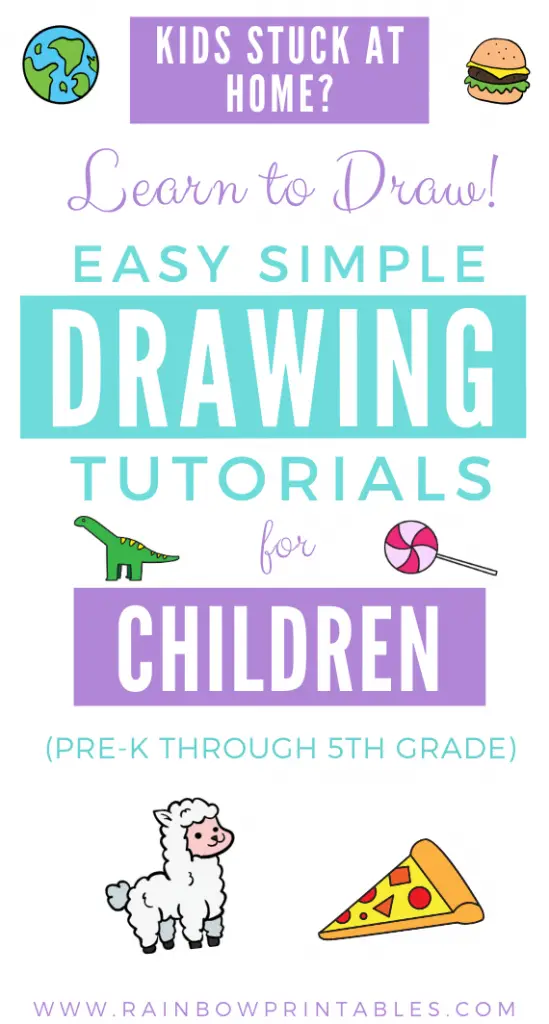 ✏️ TOOLS FOR SUCCESS
How-To-Draw Template – International (A4) or U.S. Size (8.5×11 in)
Sketching Pencil
Polymer Eraser
Outline Marker
Coloring Tools
🎨 Parents: The only tools you need for these how-to-draw tutorials are: eraser, pencil, and a piece of paper. But – if you have them around – a sketching pencil makes for fainter and softer lines that help kids build fine motor accuracy. I also recommend going over the sketch pencil with a black outline marker when you're done for a neater finish. Lastly, erase the pencil marks before adding color.
Learn To Draw Orchid Flowers Step by Step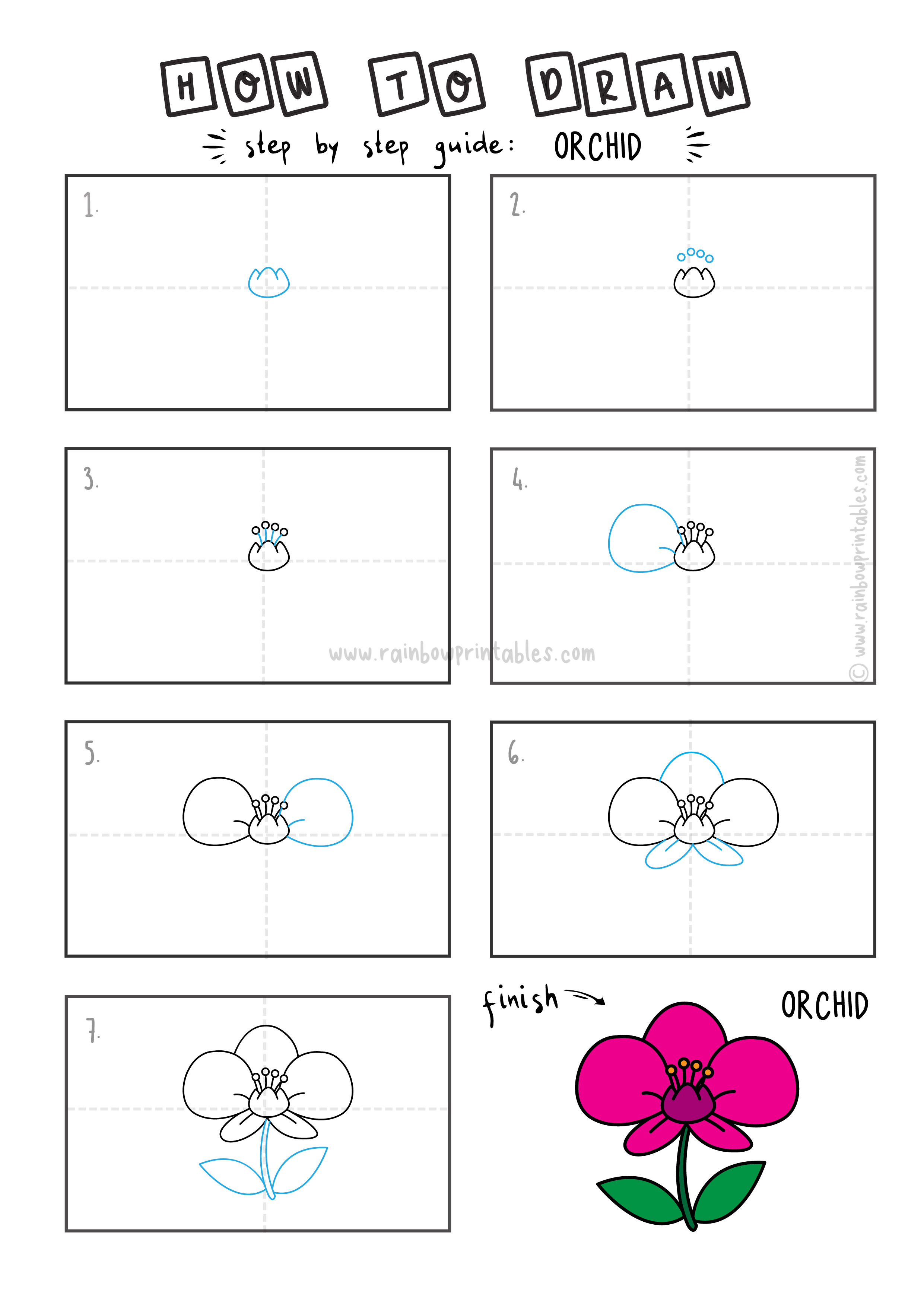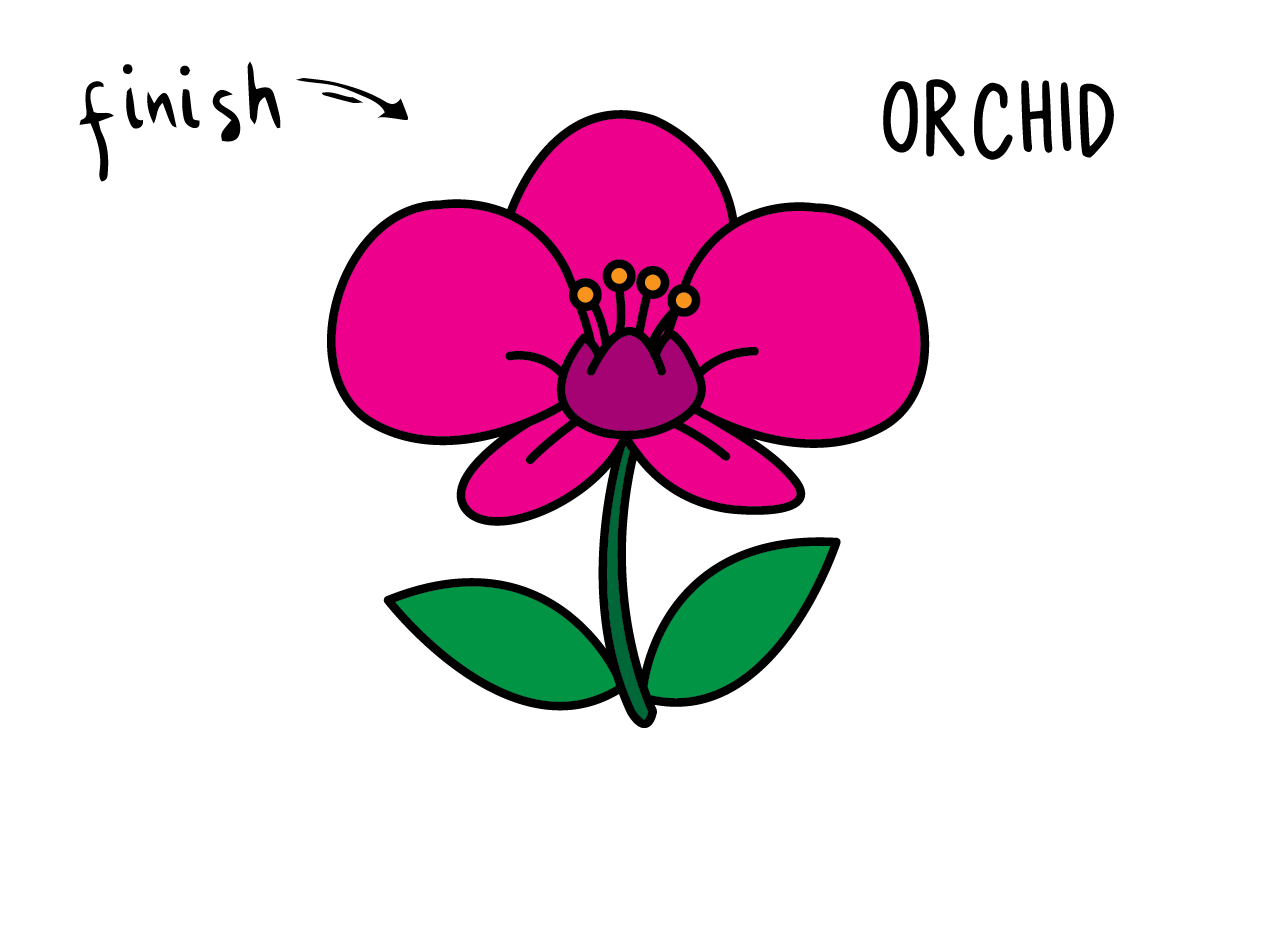 Interesting Orchids & Flower Facts for Kids
Did you know there are more than 25,000 species of orchid flowers? That means there are more orchid species on the planet than mammals and birds!
The smallest orchid is the size of a dime. The largest weighs couple of hundred pounds called tiger orchid, sugar cane orchid, or queen of orchids.
The Vanilla orchid is the only commercial grown and harvested plant from the Orchid family. It produces vanilla beans.
Orchids can live up to 100 years and they are also easy to care for.
🖍️ MORE HOW TO DRAW TUTORIALS…