20 Cute & Easy Christmas Paper Plate Craft Ideas for Kids (How To Do Christmas in July)
We're almost halfway through the year, which means we're at the halfway point to Christmas! Unless you're doing the popular trend of Xmas in July (aka we couldn't wait.) Want to celebrate Christmas early to beat the summer heat? Why not use paper plates for more fun and educational decorating sessions with your kid? Instead of stacking them up on your kitchen drawers, make them more useful through artworks and handicrafts. Creating different arts with your kids gives so much help with child development, such as motor skills, literacy, math concepts, creativity, self-esteem, and quality time with parents. So, to help you develop your child holistically, I compiled a list of holiday-themed paper plate craft ideas from decorations to masks in preparation for the Christmas season with your kids!
🏎️ Related Reads:
Are you new here?
Why not check out our collection of free coloring pages for kids! We update our resources library regularly so feel free to check back as we add more and more content. We're currently at over 1000+ coloring pages and creating more how-to-draw stuff art tutorials!
Children get excited when they hear about Santa; thus, they will also love to see him! So, I got this fluffy Santa decoration with only four simple materials and seven easy steps. Besides getting excited about meeting Santa, your children will also learn patience as they paint and glue with you!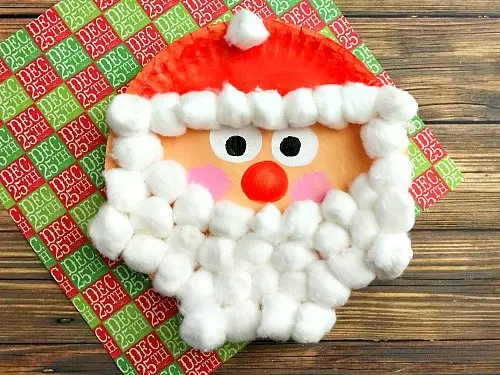 You can have your Christmas wreath decoration without buying it. All you need to have is lots of creativity with your kids! In just five easy steps, you can now display your budget-friendly Christmas wreath at home!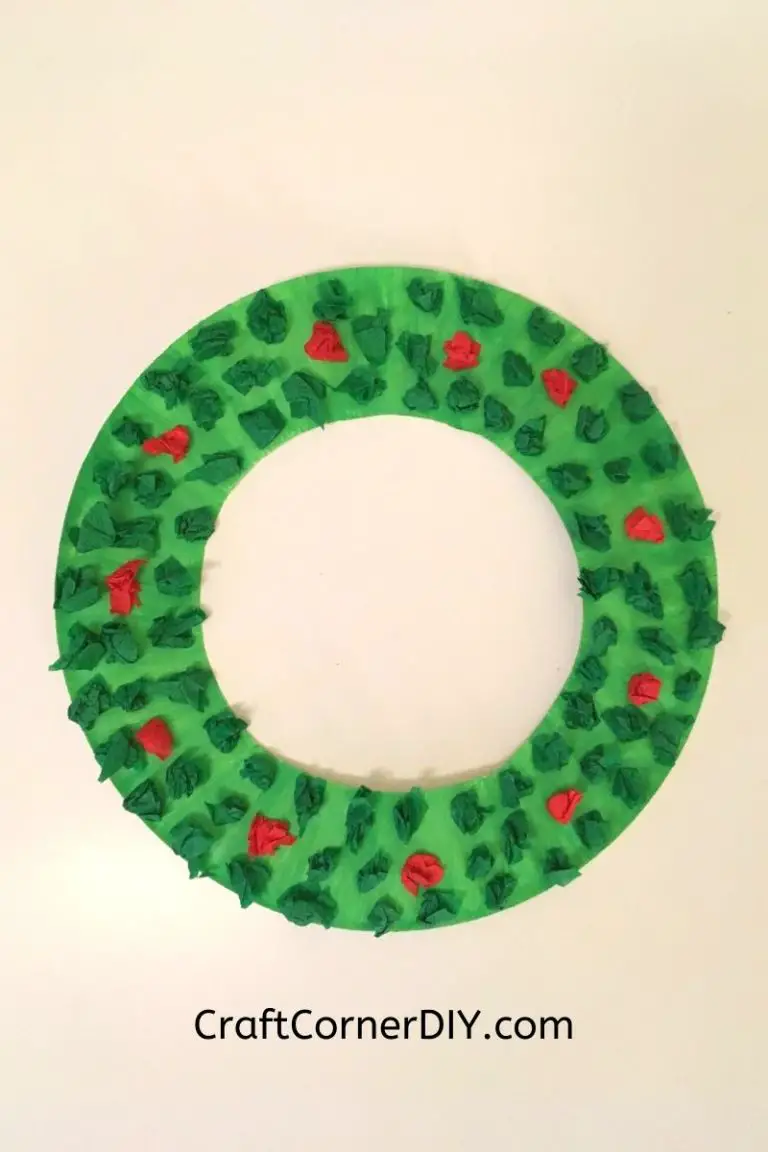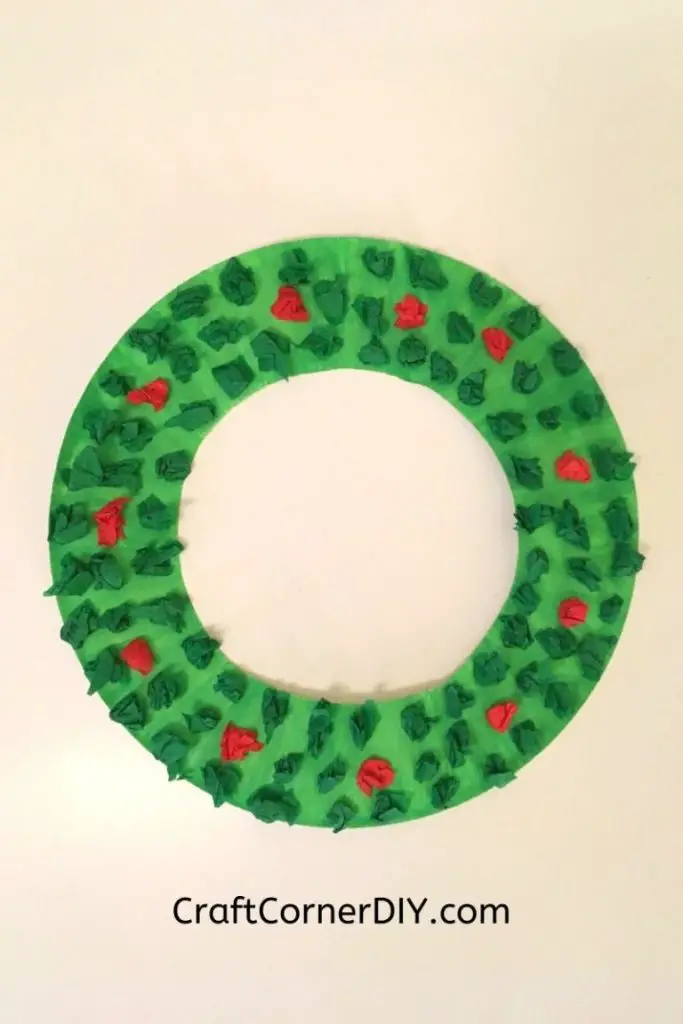 Create a simple gingerbread man with your kids for your Christmas decoration! The materials you need for this craft are flexible – you can replace one with another. So, you'll not find it hard to complete everything you need.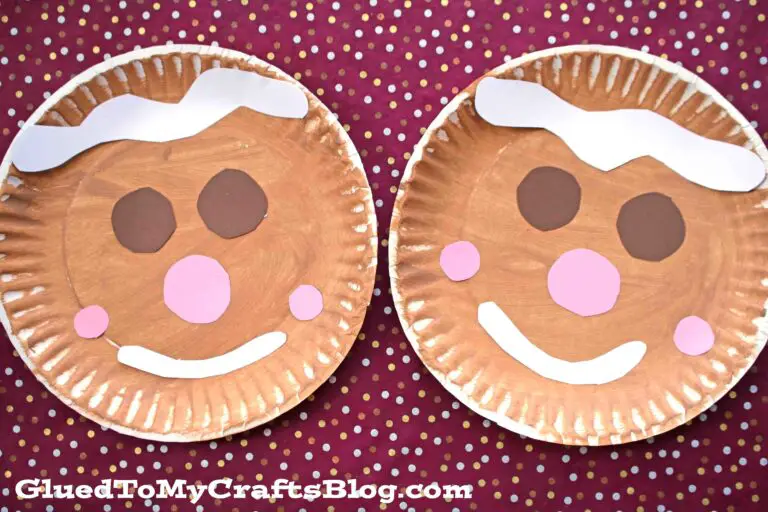 Complete Santa's Team with his cute little elves! Your kids will surely enjoy these DIY elves because they can be created in just ten minutes!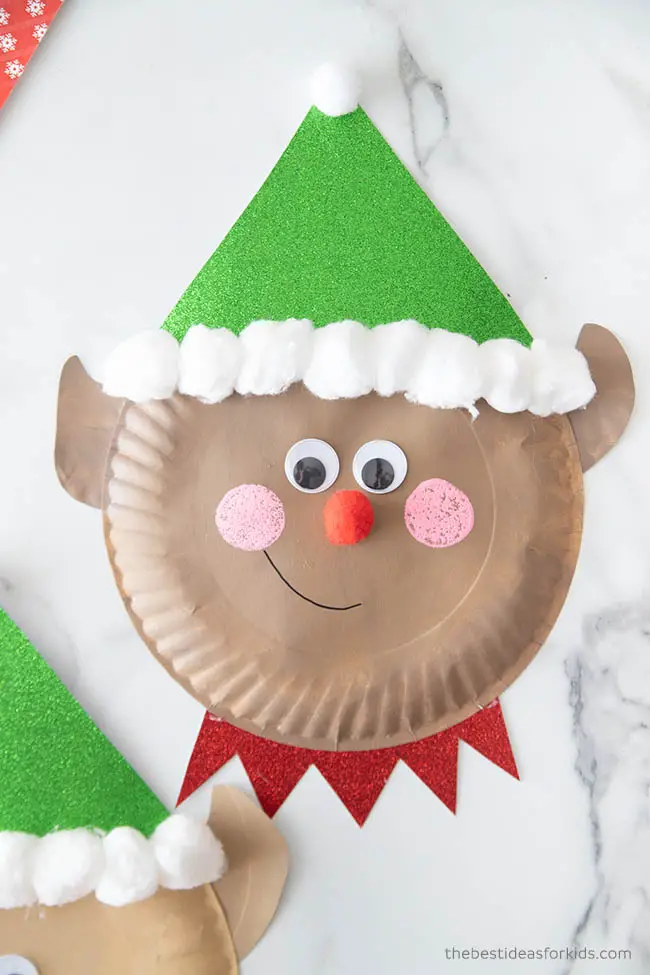 Complete your white Christmas decoration while having a countdown with this time-bomb snowman! You can do this lovely snowman when you have plenty of time to spend with your kids because you have to do series of snowmen with different time tracks.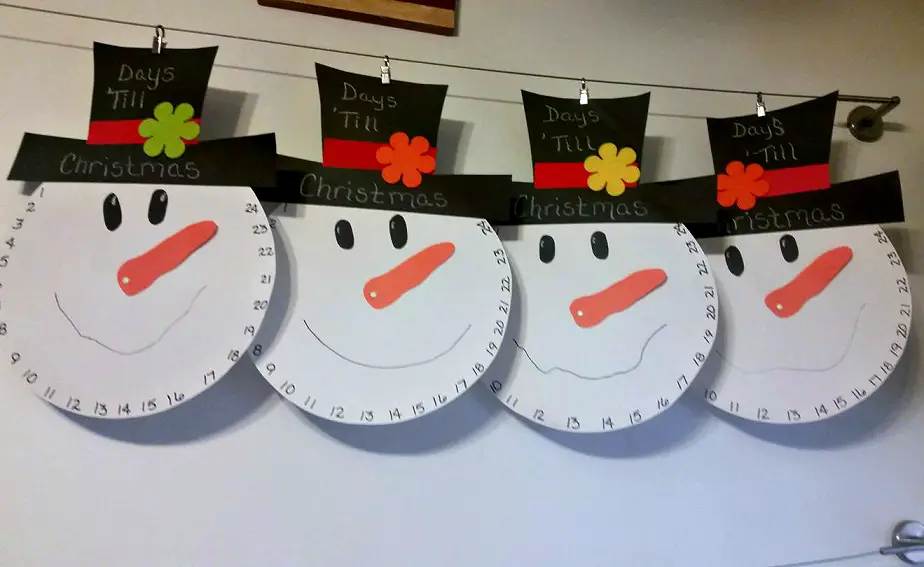 Create Santa's reindeers' on your Christmas decorations! You'll be using plenty of paints for this craft, so to put boredom out of the picture, you can sing "Rudolf The Red Nose Reindeer" with your kids while painting and waiting for them to dry. With that, they can also memorize the different names of Santa's reindeers.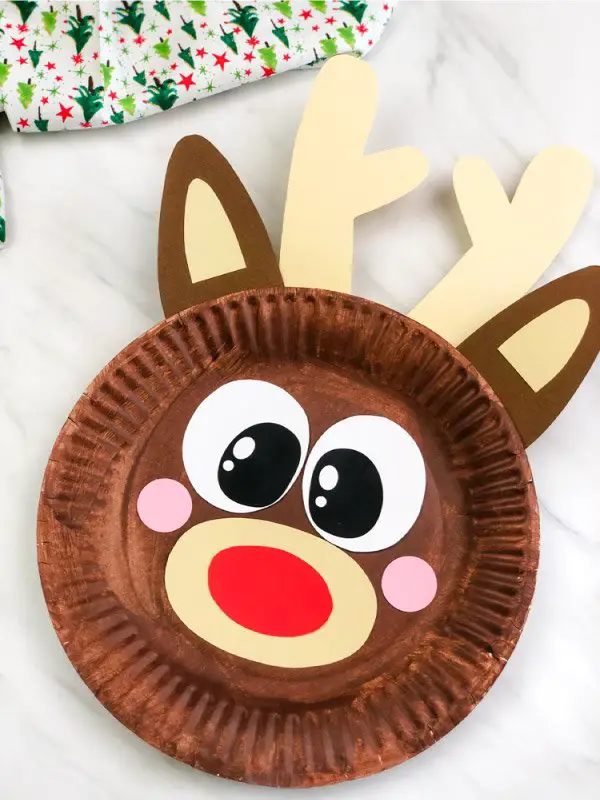 If you want something to symbolize the message of Christmas on your decorations, create a beautiful singing angel. We all know that an angel appeared to Mary and announce the birth of Jesus, so it will be a good reminder that a Savior was born on Christmas. This angel is painted with gold, but you can always paint it differently, depending on how you like it!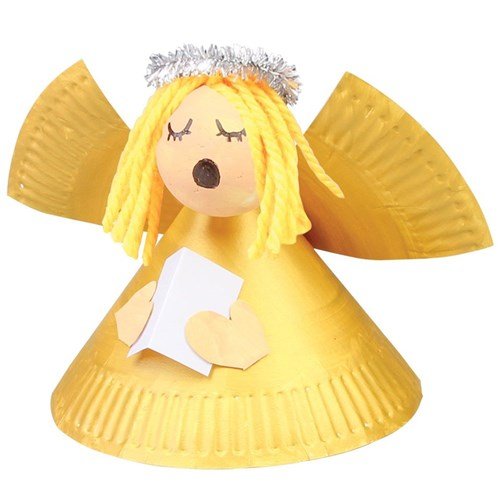 You can always go minimalist with your Christmas Tree! With a paper plate, paint, and other basic art materials, you can create a colorful Christmas Tree. Replace the other materials with something already available in your home if you find it more convenient. Just be creative and artsy!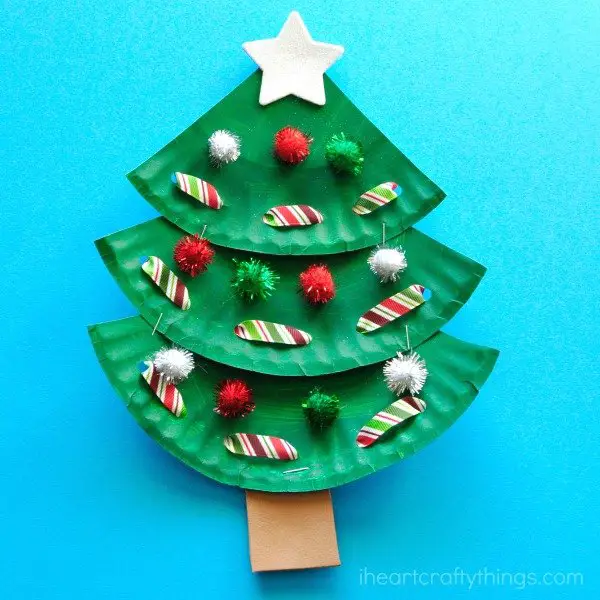 Bring out your old Christmas Tree and create round shiny baubles for it! Make this decoration with your 7-year-old kids or older in 20 minutes, and you'll have three baubles already. Create as many baubles as you want, depending on how big your Christmas Tree is.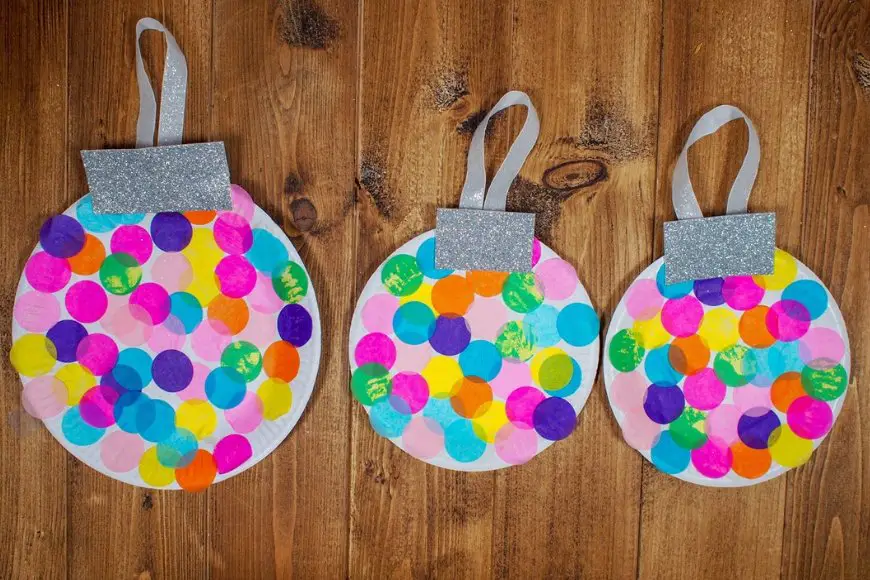 In just five easy steps, you now experience White Christmas at home! Your kids will surely enjoy this 15-minute craft and feel the spirit of Christmas with this decoration.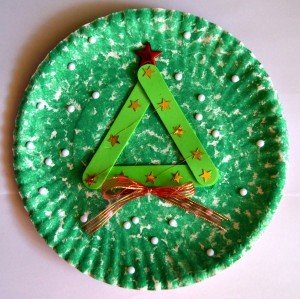 Children are sweet-tooth, so they will surely love this mouth-watering peppermint lollipop! It's just simple drawing and painting, so it will not take a lot of your time.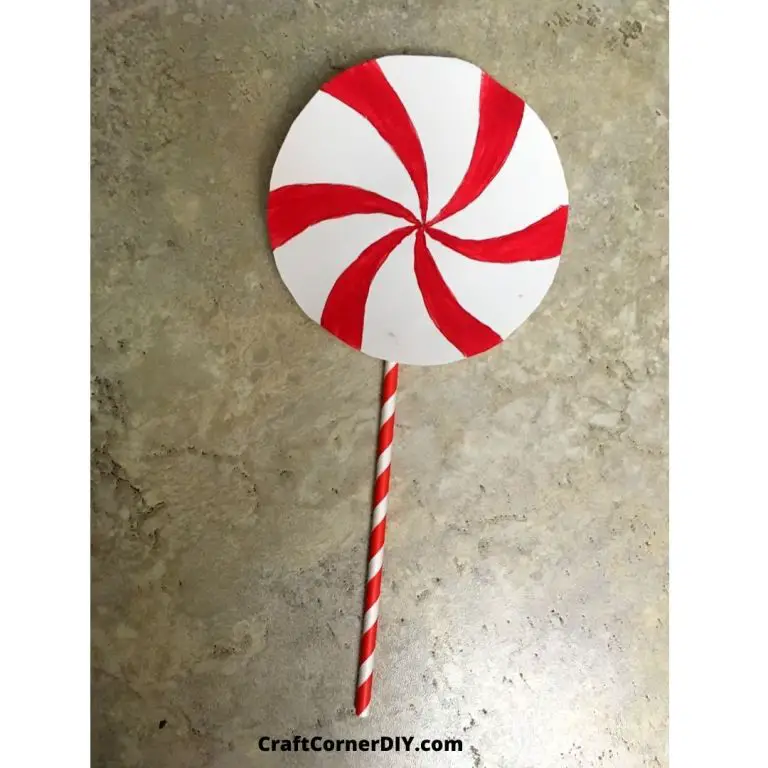 Who says you can't go 3D with paper plate crafts? Not with this foamy 3D Christmas Tree! Your kids will surely appreciate this craft because of the colorful pompoms they need to glue in the Christmas Tree.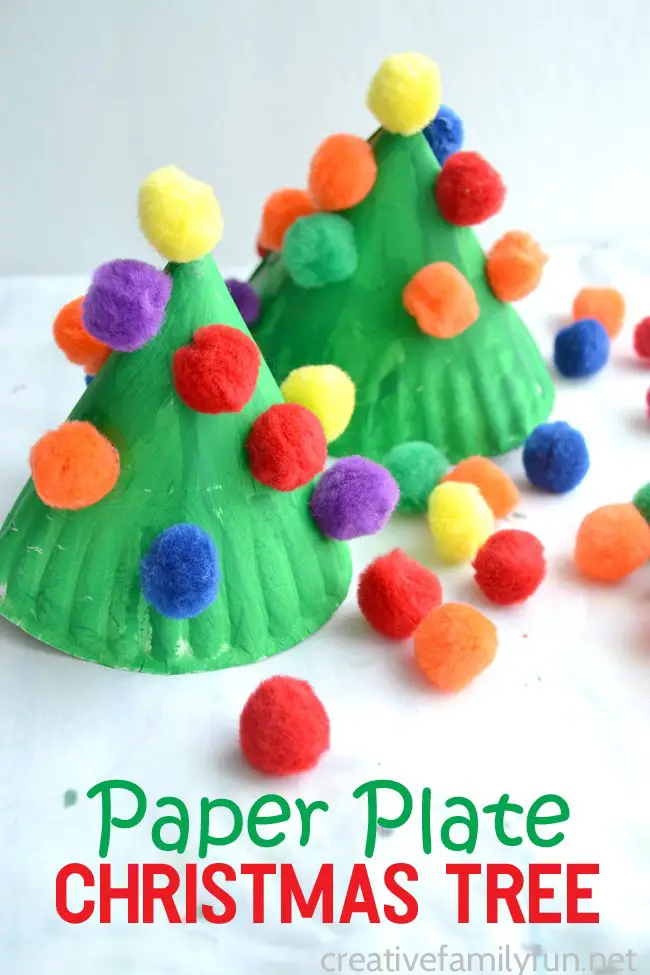 Besides decorations, you can also create something for your kids to wear, like a handmade Santa Hat! Kids love wearing something they create, so this Santa Hat is something they will be looking forward to on Christmas Day.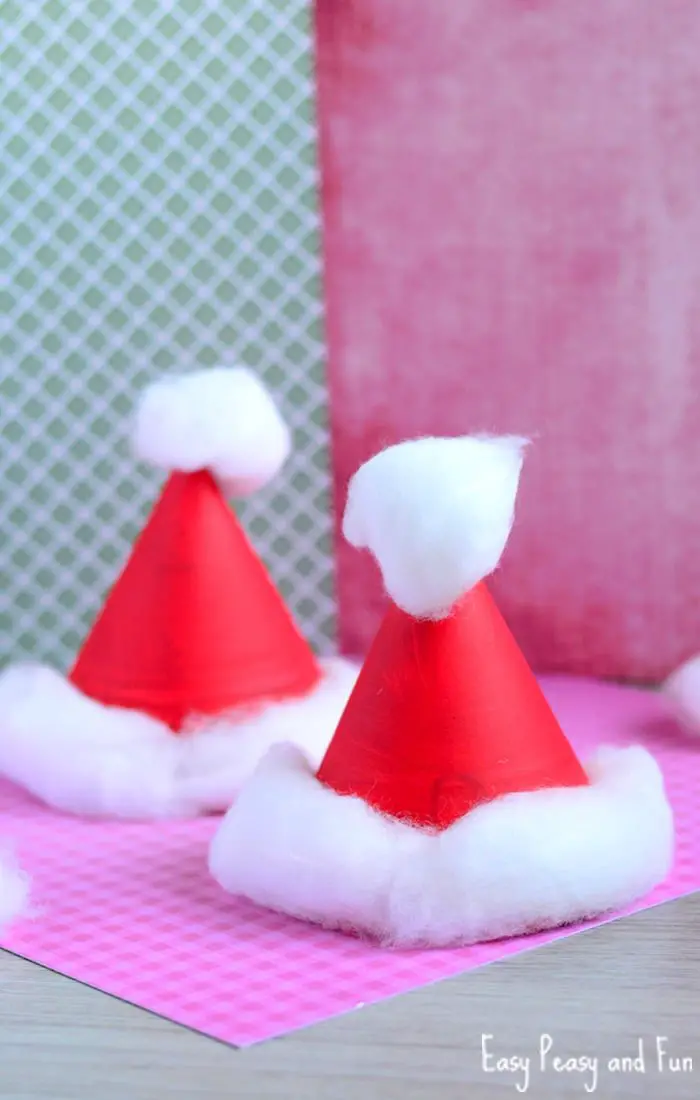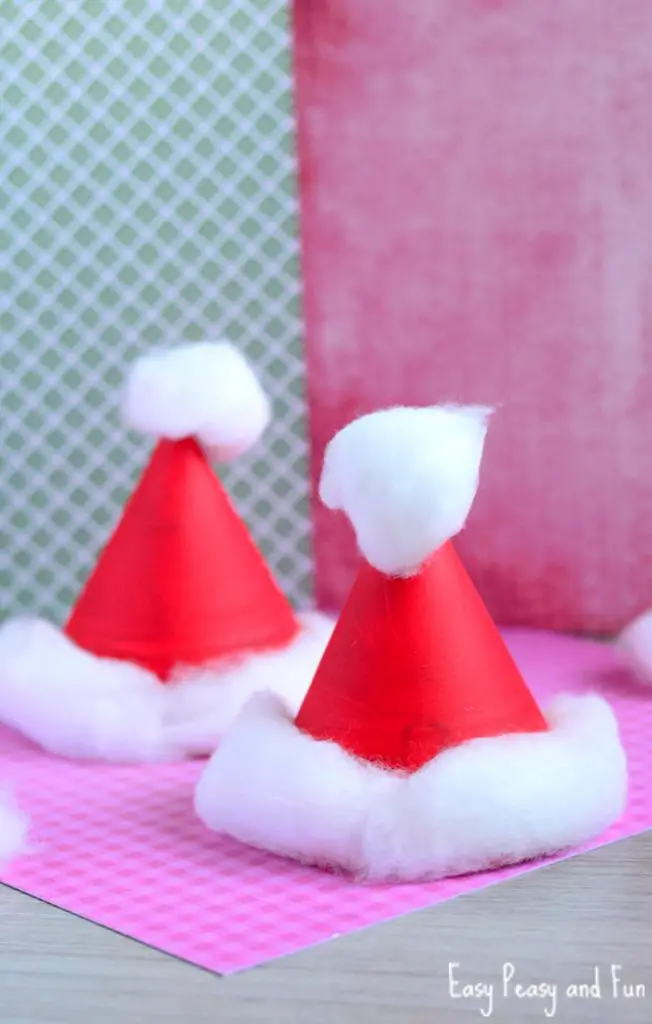 Kids also enjoy wearing masks, so we have this soft cottony Santa beard mask for you! You can create this mask for the whole family and wear it as a costume on Christmas Day!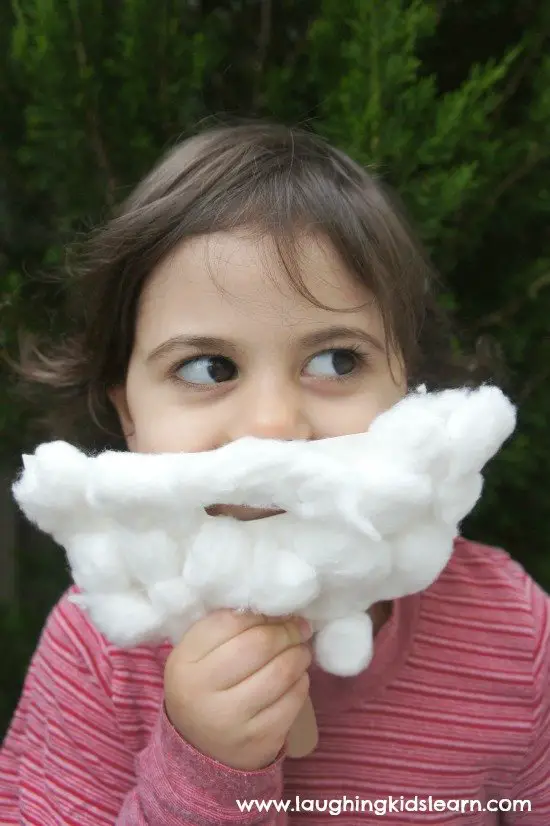 Play along with your kids on Christmas Day with this DIY snowman mask! This art is done in just five easy steps, so you'll have the rest of your time role-playing with it together with your family.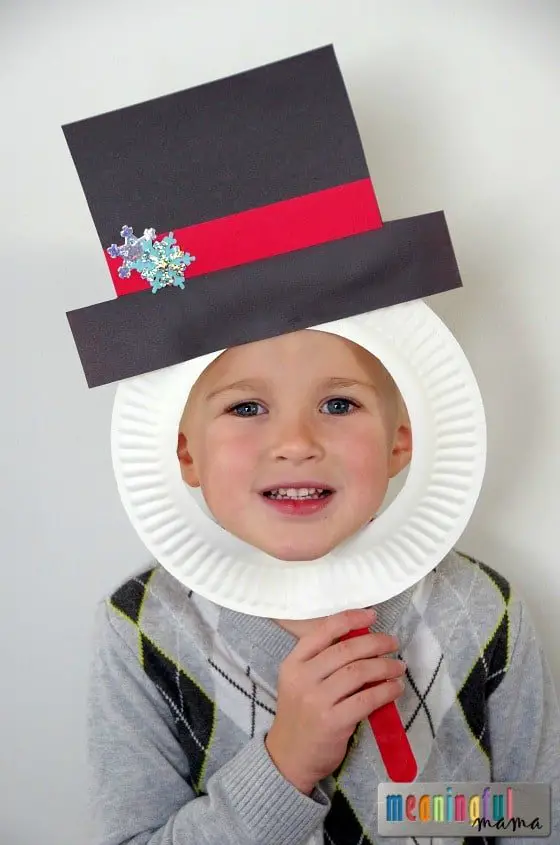 Add more excitement to the fast-paced Christmas season with this tasty Christmas pudding! With enough guidance from you, your toddlers can quickly grasp the idea of creating this Christmas pudding, and of course, not eat it after doing!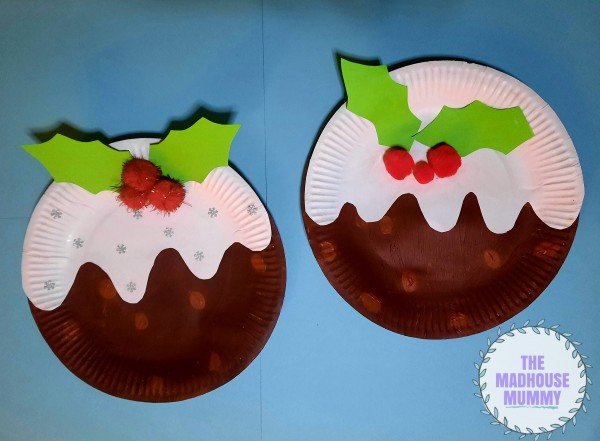 Turn a simple paper plate into a fabulous Christmas Wreath! You'll need plenty of creativity and patience in crumpling the pieces of tissue paper on the wreath, but trust me all of it will be worth it!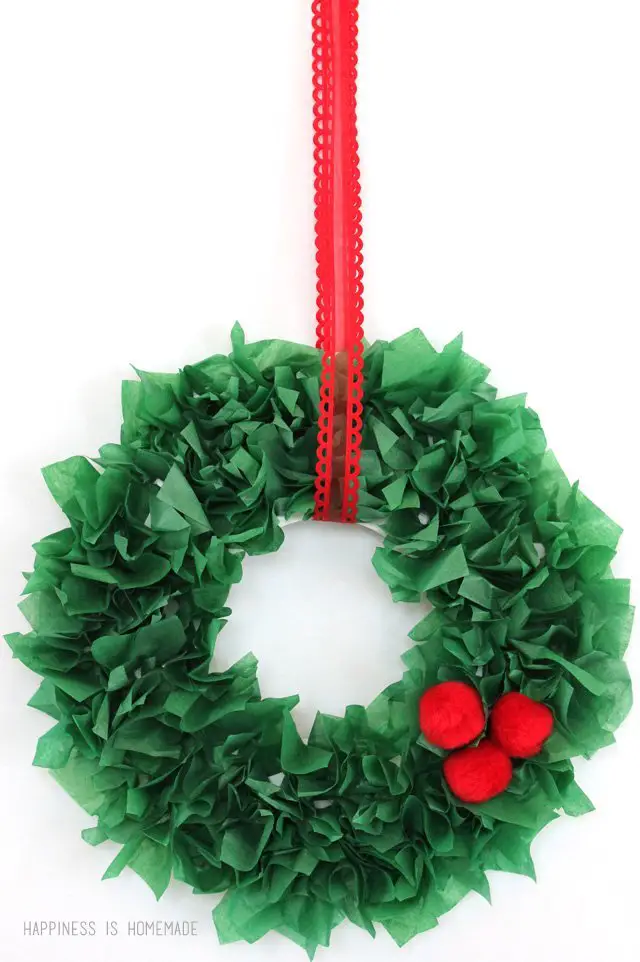 Get your kids a snow globe decoration without spending too much! Your kids will surely relish this idea because it's something they can treasure even when the Christmas season is already over.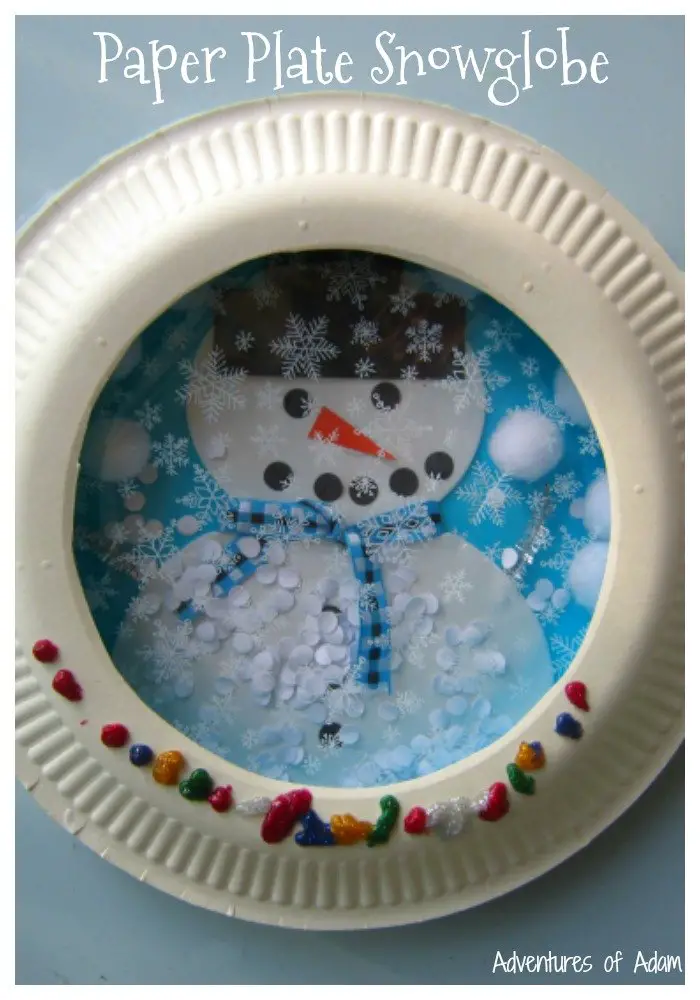 On top of being a Christmas decoration, you can also save trees with this real-life size Christmas Tree made of paper plates. Are you amazed? Me, too, but this craft is one of the best activities for family bonding, so you better try it!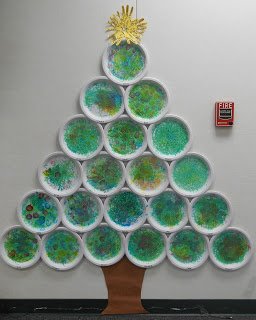 Fill your house with White Christmas-themed decorations including these ice-cold snowflakes. The simple painting strokes of this decoration make it an easy task for your kids. They will surely love the painting and glitter sprinkling steps of this art!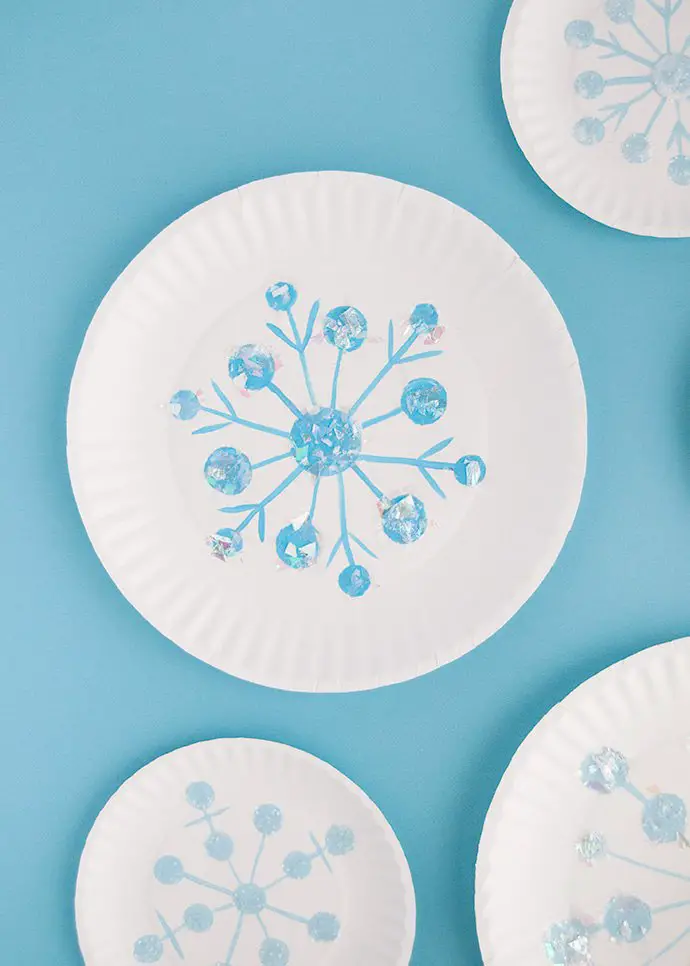 Did any of these adorable paper plate crafts make you inspired and joyful? Share your thoughts and project ideas below! We would love to feature it 🙂
---
---