25 Developmental Toddler Play Ideas for a Healthy Brain, Body, and Soul
The toddler phase is considered the third stage in child development. It serves as a transitional phase between infancy and preschool. Children aged 12 to 36 months usually start to learn and behave, observe their surroundings, and socialize with people around them.
These skills serve as crucial aspects in the development of your children. Take into mind that growth and development do not focus on just a single area. Different developmental areas are significant to complete a child as a whole. These areas include physical, visual, auditory, speech, motor, and social. If you think about it, it's a lot for a little human! But they do it all! Here are 25 toddler play ideas you can do at home with them to help guide them along. We sorted by the different key areas of development already mentioned.
All of these work hand in hand to complete the essential components needed for a healthy brain and body development.
🖍️ Related Reads:
TODDLER PLAY IDEAS: PHYSICAL
1. CHASING BUBBLES
Child play must be spontaneous. Your toddlers learn more by giving them enough time to play and discover things by themselves. With your supervision, you can let your child run around, chase, and pop bubbles in a wide area.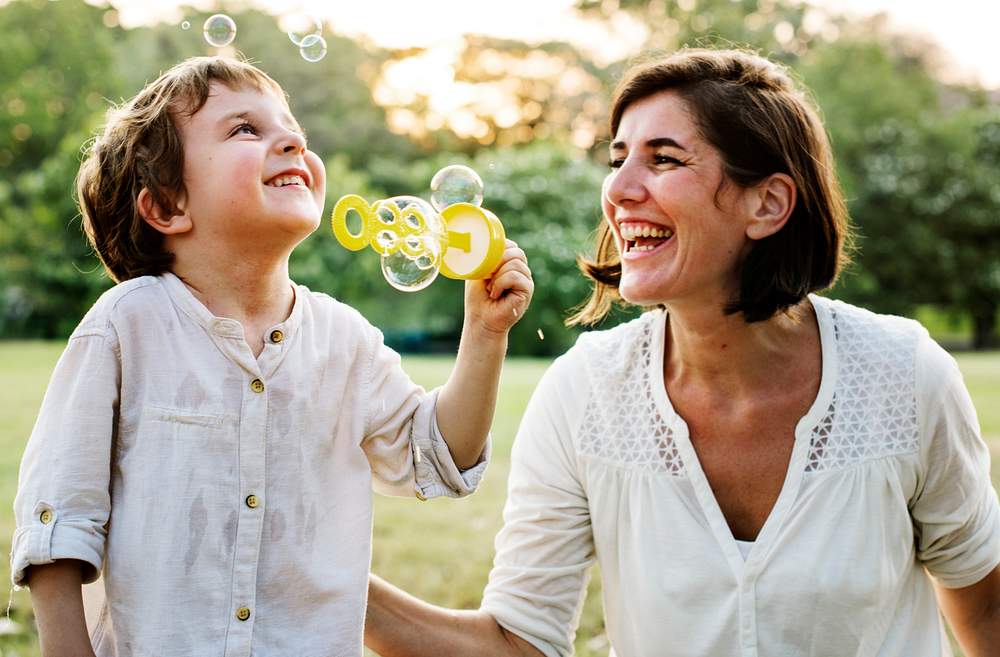 2. FLY LIKE A…
There is something called "imitative play" for toddlers. This is where they imitate or copy what people around them do. This activity requires you to set an example to your child that he will copy. For instance, "fly like a butterfly!" or "fly like a bee!". This activity promotes interaction and active movements.
3. SHOOT THE BALL
This activity can be done indoors or outdoors. It does not require you to have a huge court or complete sports equipment. You can just set up a simple basketball ring on the wall of your house and buy light plastic balls. Just let your toddler explore and shoot the balls with his strength.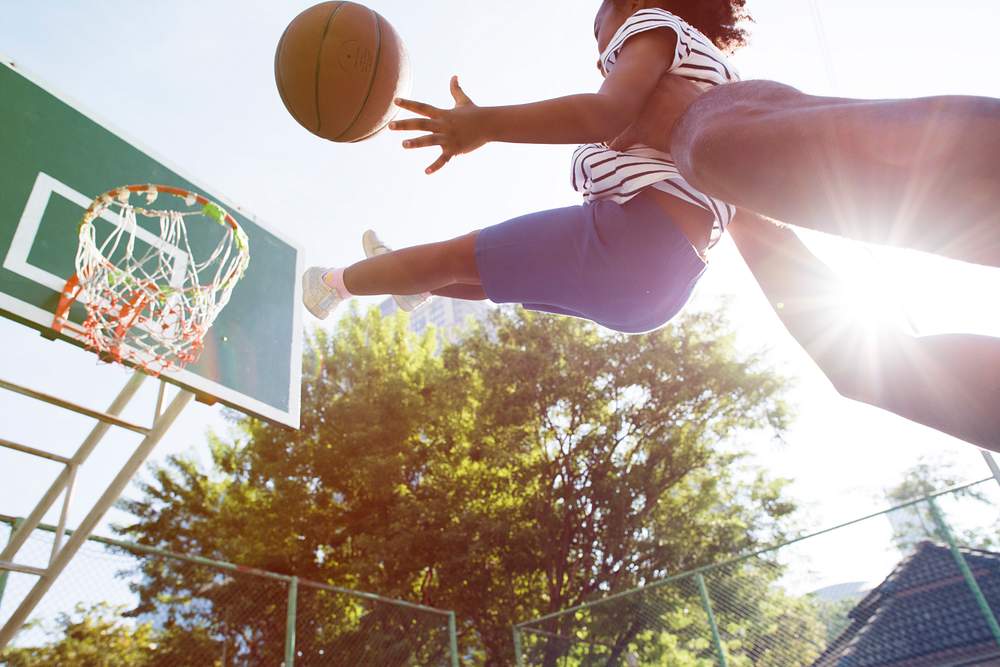 4. FROG JUMP
This one right here helps in keeping the balance of your toddlers. Jumping like a frog makes their leg muscles move and tests their body's coordination so they would not fall and outbalance themselves.
5. SWIMMING
Lastly, you can already teach your kids how to swim at age 3. With proper instruction and a lot of supervision, swimming can serve as a survival skill for your young ones and it can also strengthen their cardiovascular and respiratory systems.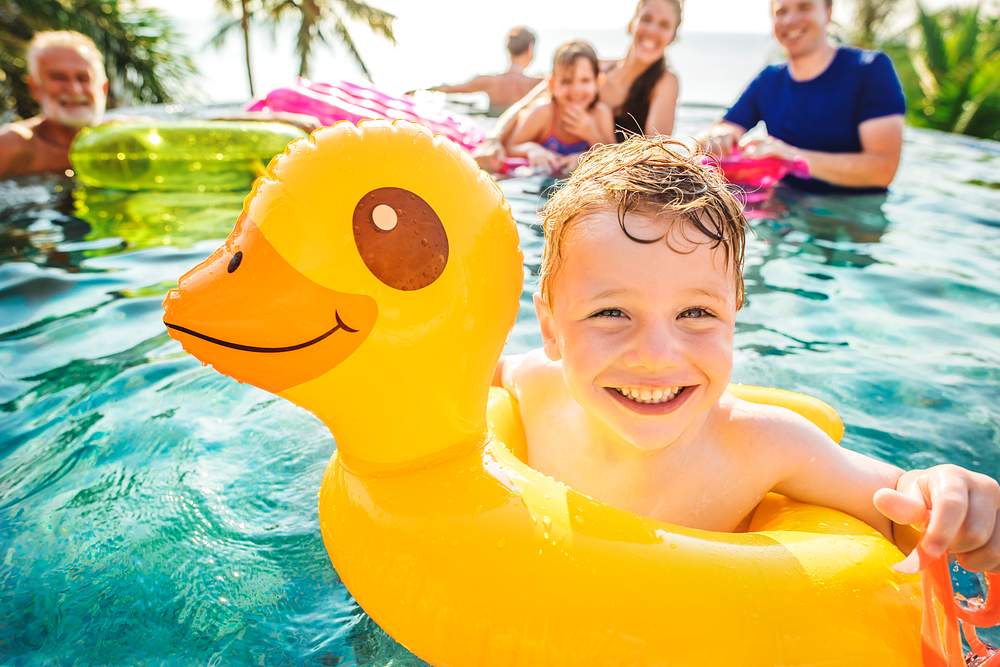 VISION
1. BALL DROPBOX
Put your toddler's old diaper box into use by turning it into something beneficial and creative. This DIY ball dropbox will help practice your kid's eye in identifying similar colors.
2. COLORFUL PASTA BOX
A great way to foster your child's creativity is by letting him see and play with various elements. This pasta box has different colors present in it that can attract your young one's interest. Let them enjoy the vibrant colors and what they can build with these.
3. COLOR SENSORY TRAY
This activity applies to two areas of development: sensory (vision) and motor (fine). It was mentioned earlier that more than one element is needed for the full development of your child. This is an example of an activity that caters to more than one aspect of their development.
4. INTRODUCE THEM TO ANIMALS
The feeling of going outside to interact with different creatures brings a fresh experience, but you can still bring this feeling at home if you think that they are still too small to go out. Use these stuffed toys to give them an idea of animals that they can see outside. Let them enjoy playing with these at their own pace.
5. COLOR MIXING BOTTLES
At this stage, your child becomes aware of the different colors that they see. One fun way of teaching them colors and how they are formed is through this item. There are available color mixing bottles in store but they are quite pricey, so here is a DIY tutorial on how you can do this.
HEARING AND SPEECH
1. NURSERY RHYMES
Toddlers should already be able to utter some short words and know about their names. For you to achieve this with them, active communication and continuous response giving are needed. Singing various nursery rhymes repetitively enhances their hearing and makes speaking easier because they will remember the rhythm of the song and will repeat after you.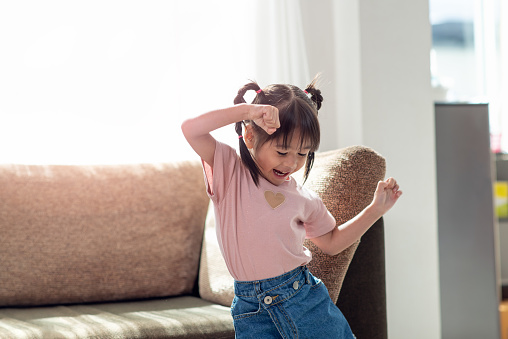 2. SOUND OF LETTERS
Reading is typically introduced in preschool, but for toddlers, parents should already start pronouncing the sounds of letters. At this age, toddlers should already be able to say simple words like mama, papa, poo poo, milk, etc. This can be achieved by teaching them how to say these words through different letter sounds.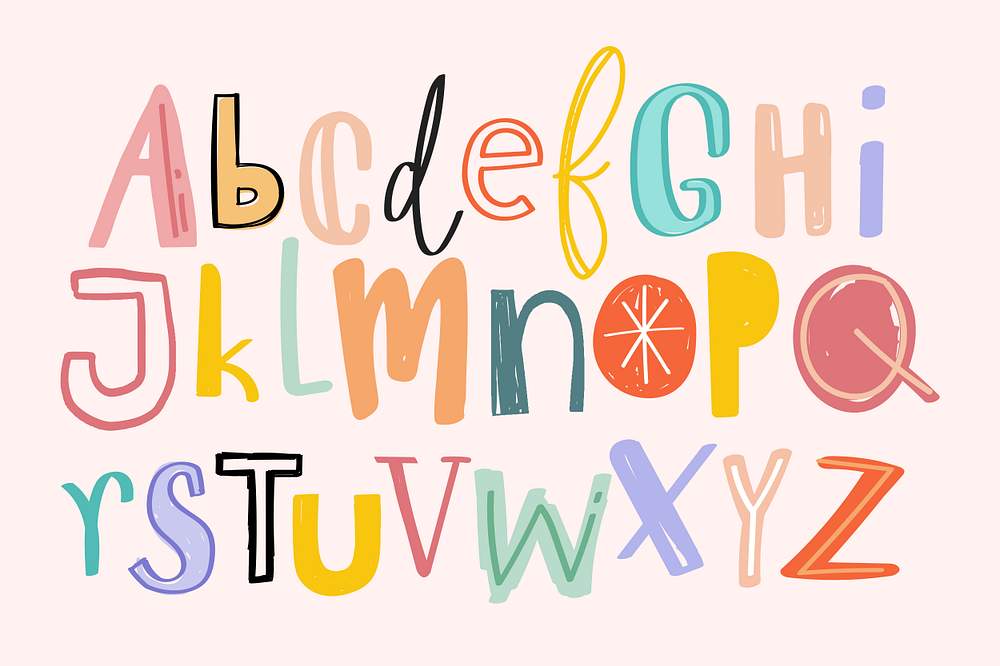 3. ANIMAL SOUNDS
For this activity, make use of that knowledge to introduce the different sounds produced by those animals.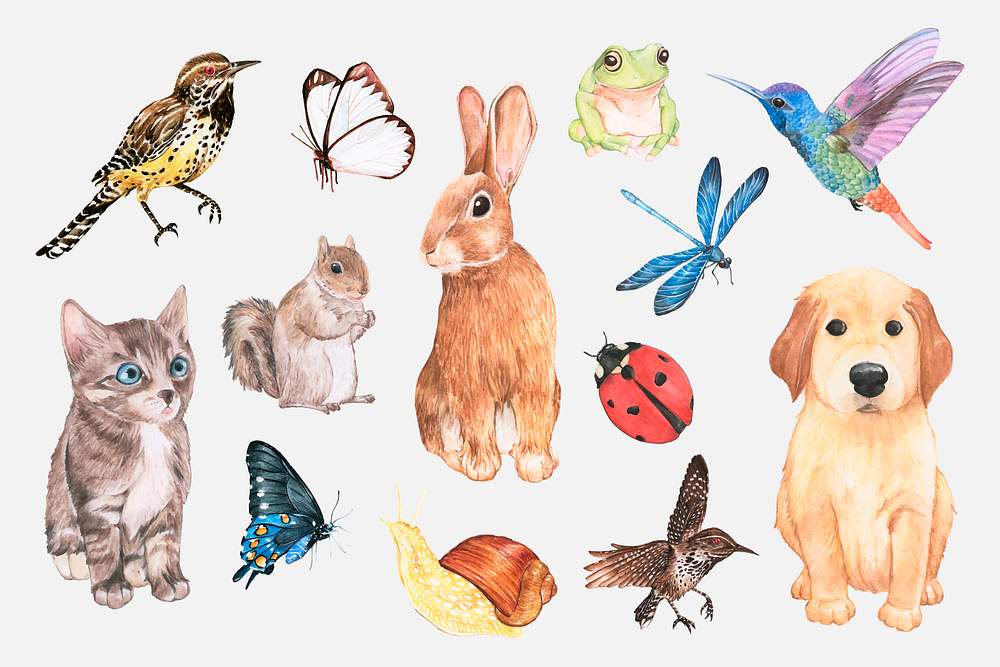 4. PLAY THE XYLOPHONE
A xylophone is probably one of the easiest musical instruments that a toddler can use. By playing with this instrument, your toddler will be able to hear different pitches of sound and practice fine motor skills by striking the wooden bars.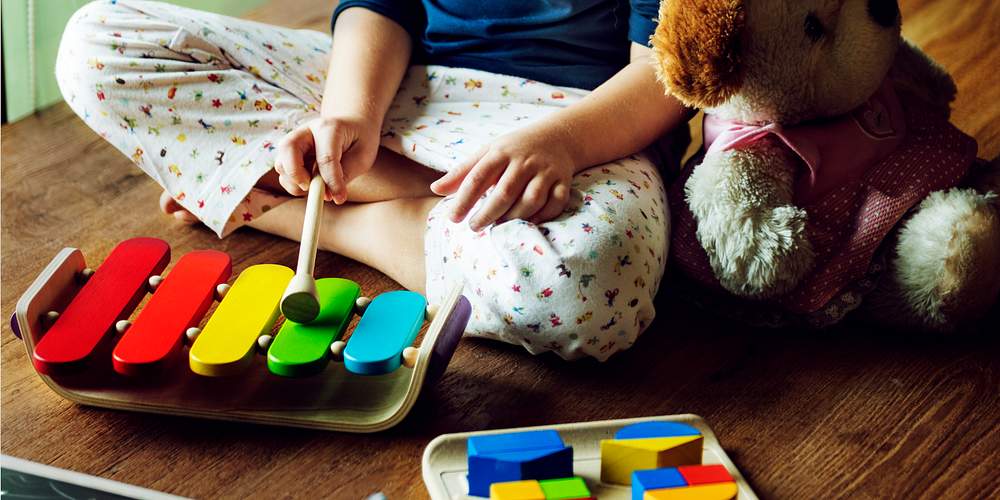 5. SOUND FIELD TRIP
Take a quick field trip outside of your home to hear various sounds of nature. Your child will be able to listen to the sound of leaves rustling, honking car horns, the soft sound of the wind, and the sound of water pouring.
MOTOR
Motor activities are distinguished into two categories: Gross Motor and Fine Motor. Gross motor skills involve movements of the muscles in large parts of the body, while fine motor involves small actions in smaller parts of the body like the wrists, fingers, and toes.
1. REMOVE THE CLOTHESPIN
An easy to set up activity to develop your child's pincer grasp. Instruct your child to remove a clothespin one at a time from the basket. To get the attention of your child, use various colored clothespins for the activity.
2. STRAW THREADING
Do not throw your used paper towel rolls and straws away! Clean them properly for this eco-friendly activity that will enhance your child's fine motor skills.
3. PILLOW CRAWL
This activity promotes gross motor movements. Crawling over pillows enhances the strength, balance, and coordination of your toddler.
4. CREPE PAPER MAZE
An extensive activity to enhance gross motor skills. Your toddler will be able to make use of their whole body and facilitate the movement of muscles in the arms and legs.
5. MARBLES ON GOLF TEES
For this activity, improving your kid's fine motor skills will be the focus. Balancing marbles on top of the golf tees enhances coordination. Take note that full supervision is required for this activity to prevent choking due to the small size of the marbles.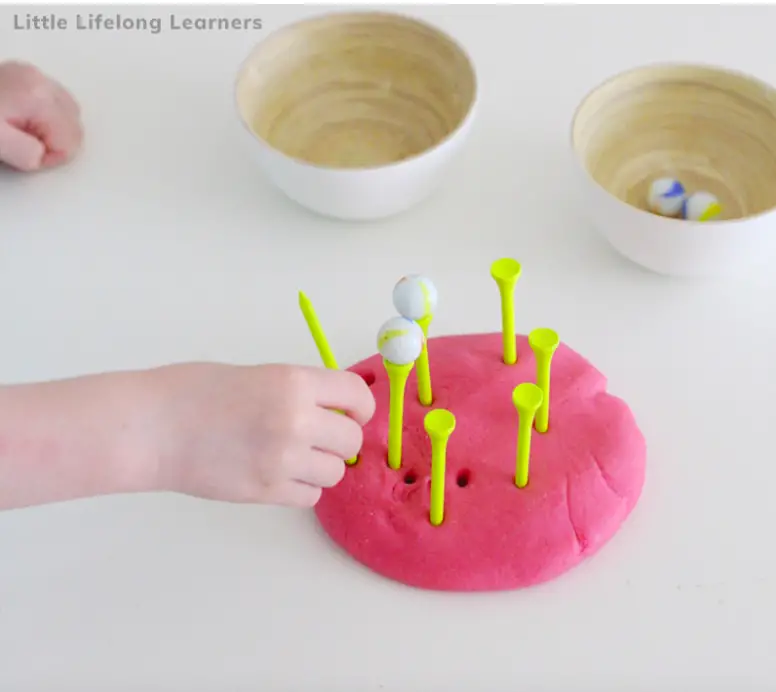 SOCIAL
Last but definitely not least, social activities serve as the first step towards playing with other children and developing skills like sharing and helping others.
1. GROUP ART ACTIVITIES
Setting group art activities help enhance your toddler's creativity and social skills. Your toddler can also learn new art styles from their playmates.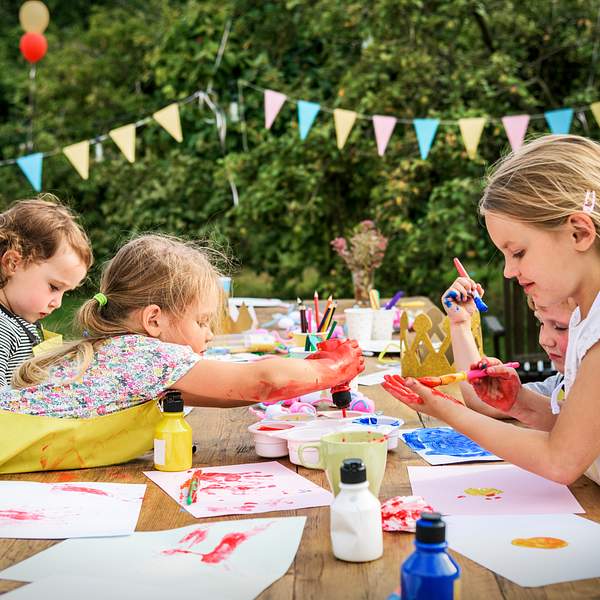 2. MUSICAL CHAIRS
Playing a game of musical chairs touches all of the developmental areas of toddlers. Physical and motor skills are tested when they need to look for an empty seat when the music stops, sensory skills (vision and hearing) are tested when the music stops and if they can immediately hear when it stops, and social skills for healthily interacting with others in the game. You can use smaller chairs or bean bags for your toddlers.
3. PASS THE BALL
Let your toddlers form a small circle then play some music while they are passing the ball around. When the music stops, whoever has the ball gets the chance to do something nice for their playmate or show off a new skill.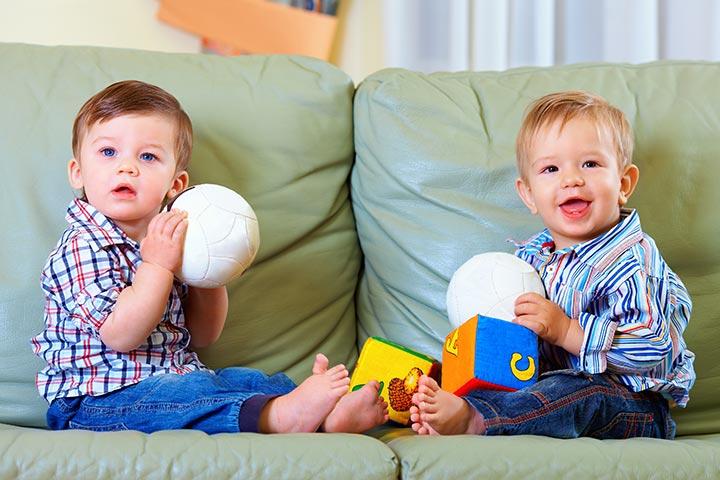 4. STACKING BLOCKS
Stacking blocks with fellow children promotes cooperative play for toddlers. They can develop social skills like helping others build and sharing their toys.
5. HIDE AND SEEK
Hide and Seek is a classic game that can be played by many kids. Playing this game gives your toddler the chance to explore and look for their playmates on their own.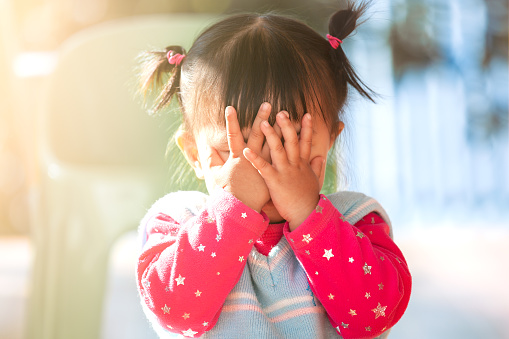 Conclusion
As parents, it is important to allot your time and being to help your toddlers get the most of learning every day. This stage of child development is not easy at all. Behavioral differences, repetition of ideas, tantrums, and spontaneous events happens throughout toddlerhood.
It can be extremely stressful for both parents. But proceed on because that's what parents must do. Taking into consideration the interests of your child, actively communicating with them, and giving empathetic feedback are healthy ways to encourage your child to keep growing.
It may be hard and challenging at first, but you just have to cherish every moment and look forward to the core things in life: the proper growth and development of your child. You might even be surprised at what they can do! So hang in there and keep moving, you and your toddler will get there.
---
---