15 Achievable Hair Tutorials for Crazy Hair Day – Fantastic for School Kids
One of the most fashionable displays allowed in the school life of our children is Crazy Hair Day. Do you remember these from your own elementary school days? I do! Usually, Crazy Hair Day happens during elementary school in which both boys and girls showcase their handcrafted hairstyles. They literally can do any crazy design especially now that there are a lot of child-safe temporary hair color sprays everywhere. Are you looking for cool hair ideas beyond just spraying your school colors? Here are 15 fun and quirky hair inspirations (tutorial included) for your fashion-forward kiddo.
🏎️ Related Reads:
Are you new here?
Why not check out our collection of free coloring pages for kids! We update our resources library regularly so feel free to check back as we add more and more content. We're currently at over 1000+ coloring pages and creating more how-to-draw stuff art tutorials!
🔖 Also don't forget to visit our huge collection of How-To-Draw tutorials with step-by-step instructions, educational trivia and facts for kids!
Colorful & School Safe Hairstyles for Girls
1. MERMAID BRAIDS
How adorable can these pastel braids get? You don't need colored hair spray to achieve this look. Just a couple of hair inserts and you're good to go. Check it out here!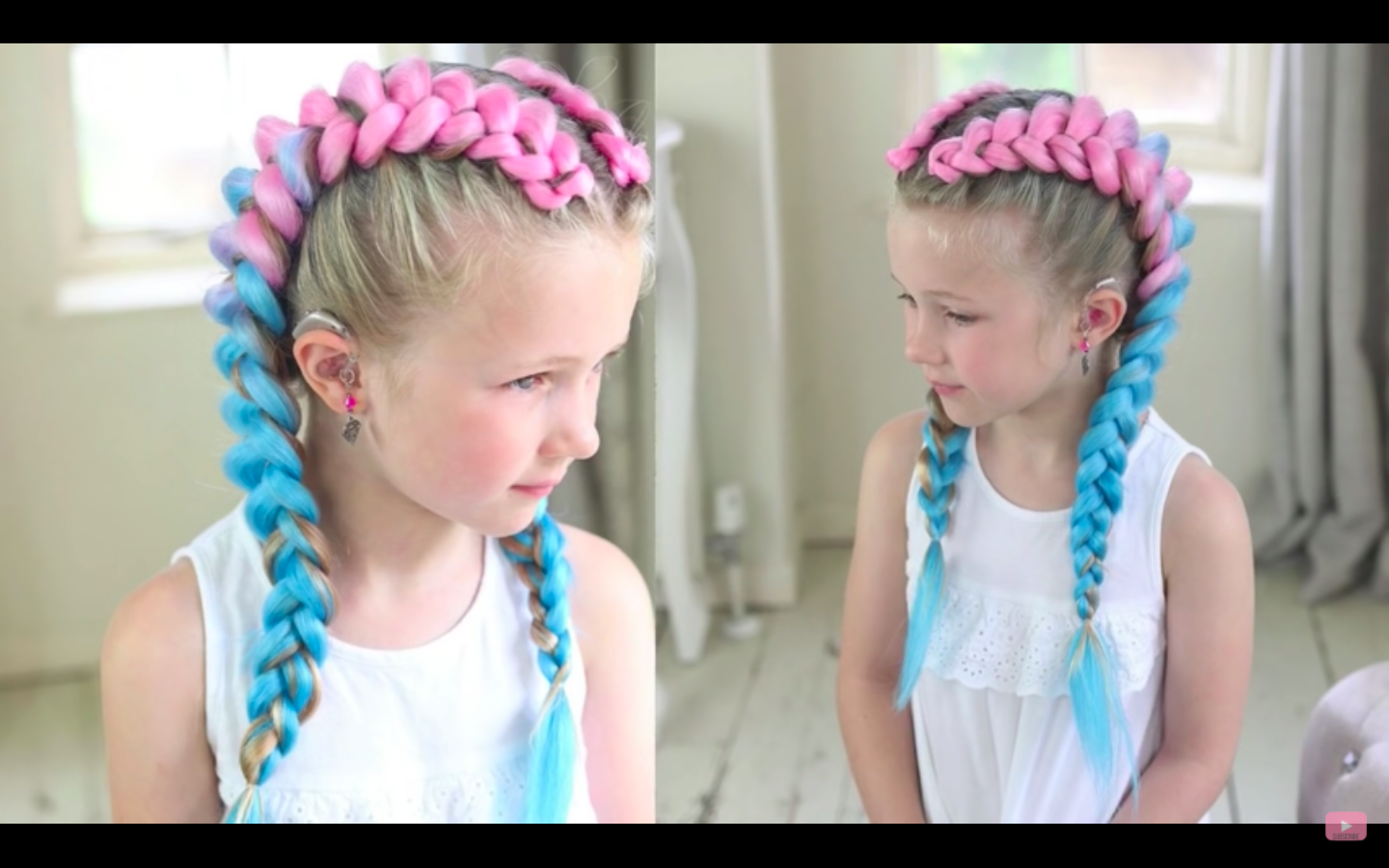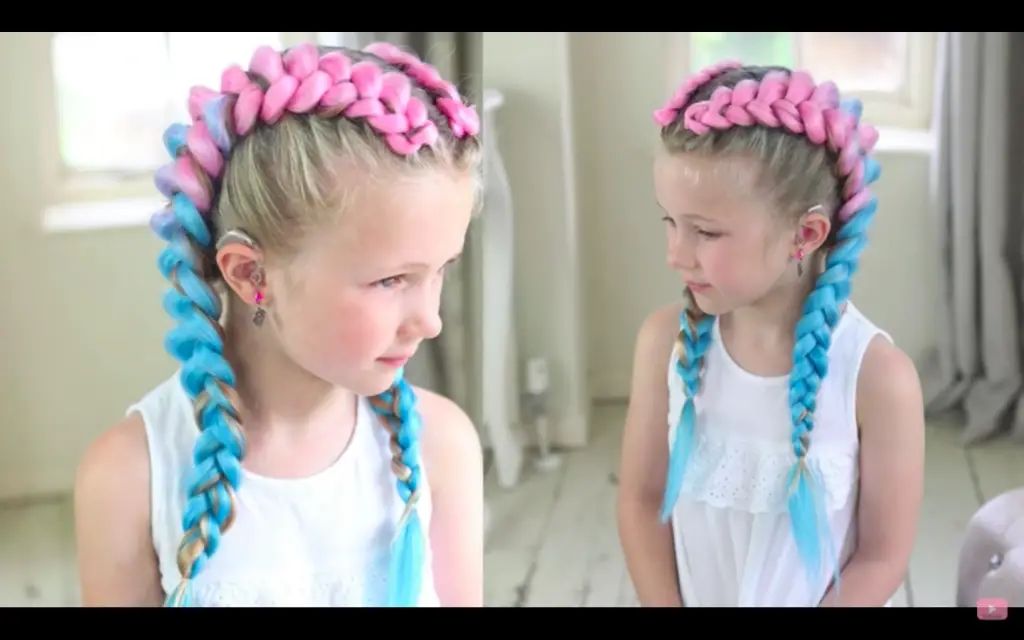 2. CUPCAKE BUNS
Make crazy hair day extra sweet with these fluffy cupcake buns. Learn how to "bake" this hairstyle here!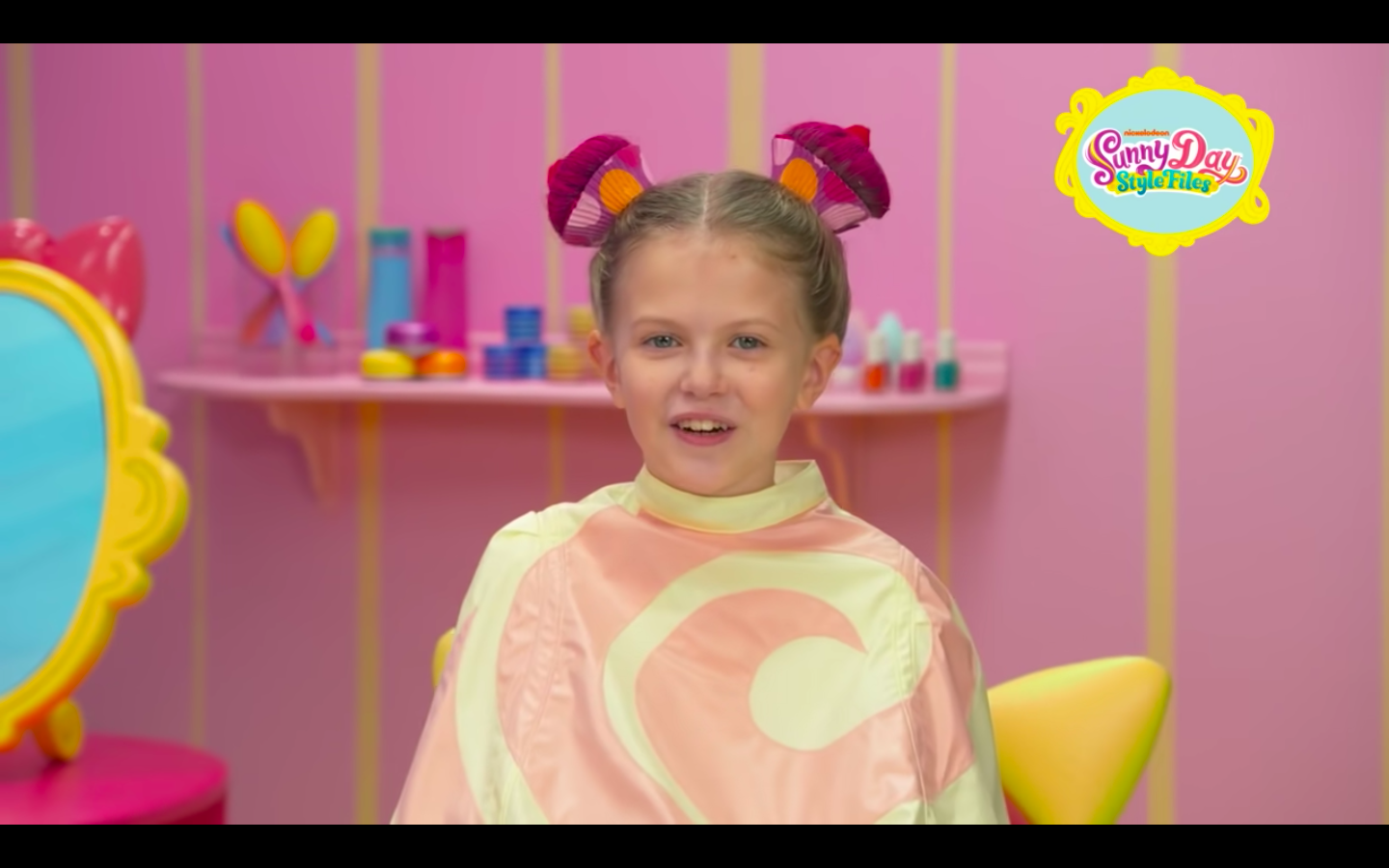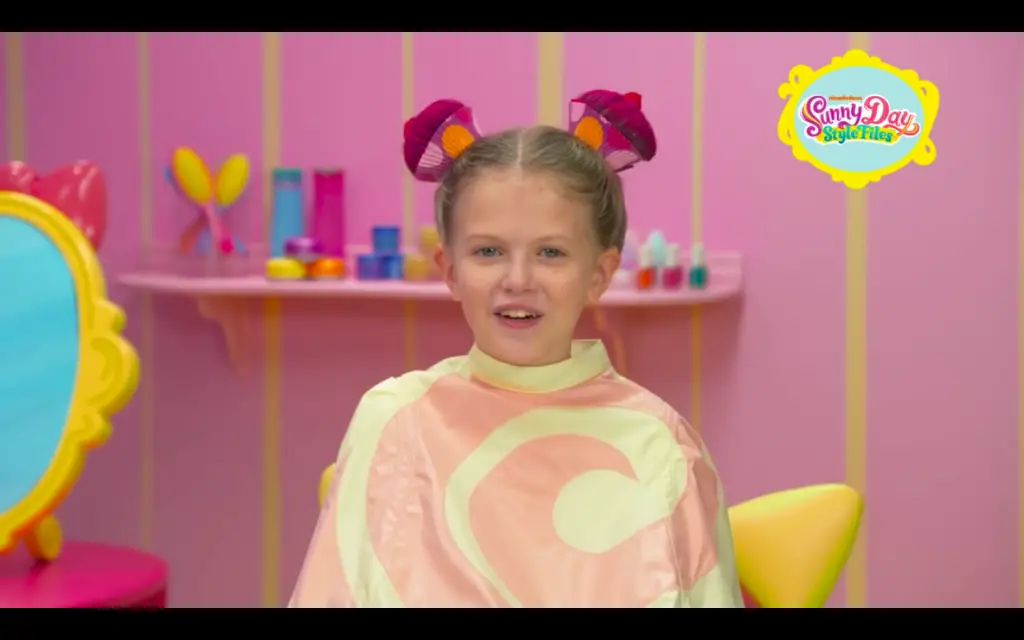 3. FRIENDSHIP BRAIDS
Does your kid plan on getting matchy hairstyles with her best pal? Worry no more, this hair idea is perfect for them!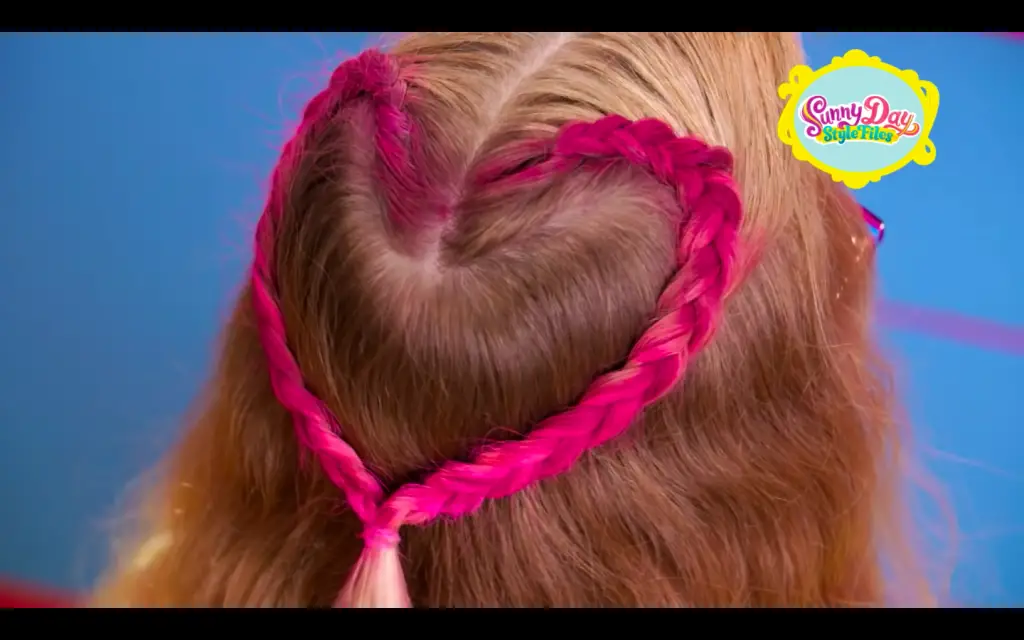 4. MINNIE MOUSE BUNS
This Minnie Mouse inspired hairdo is not only perfect for a day in Disneyland but also for crazy hair day at school. Learn how to do this here.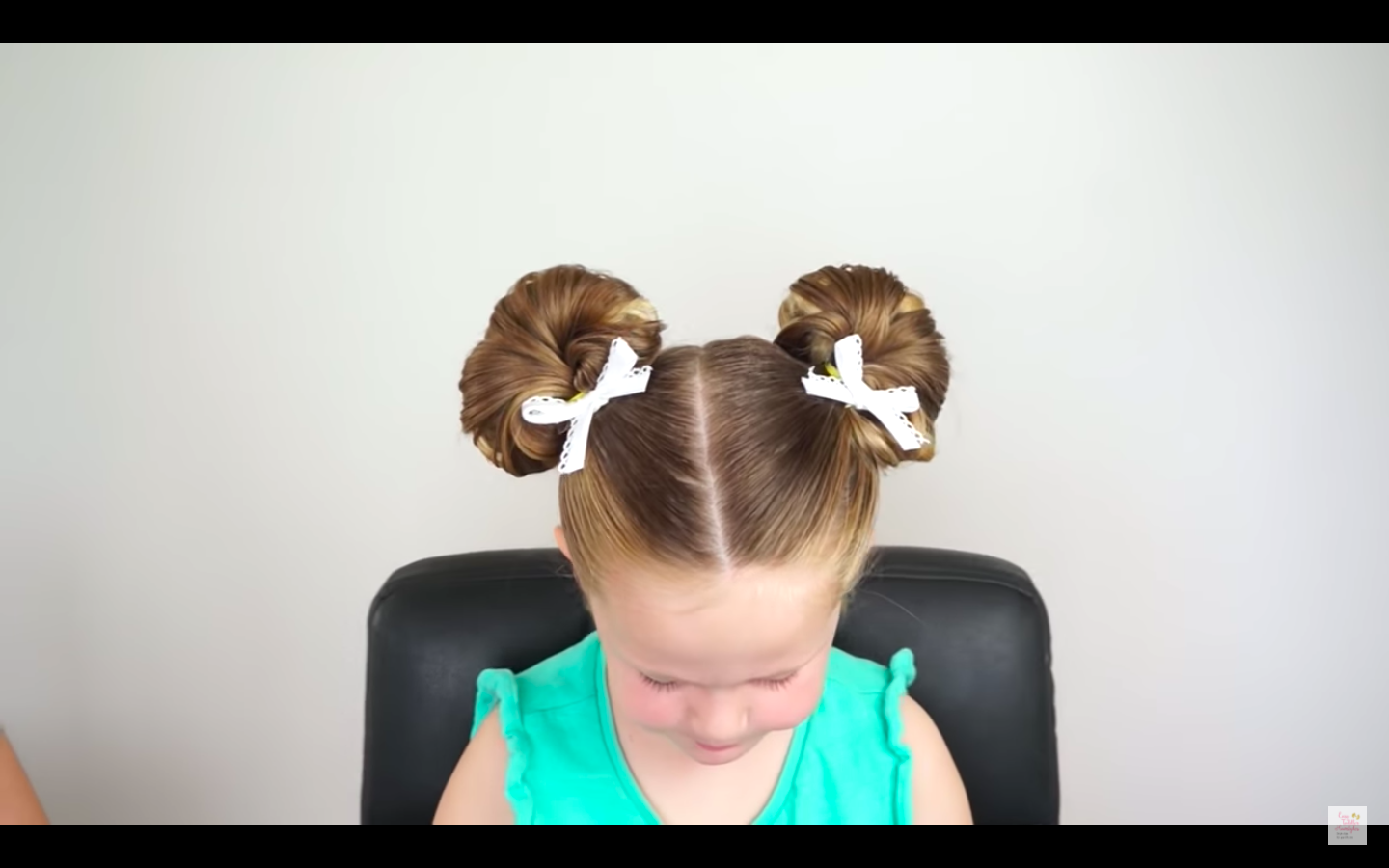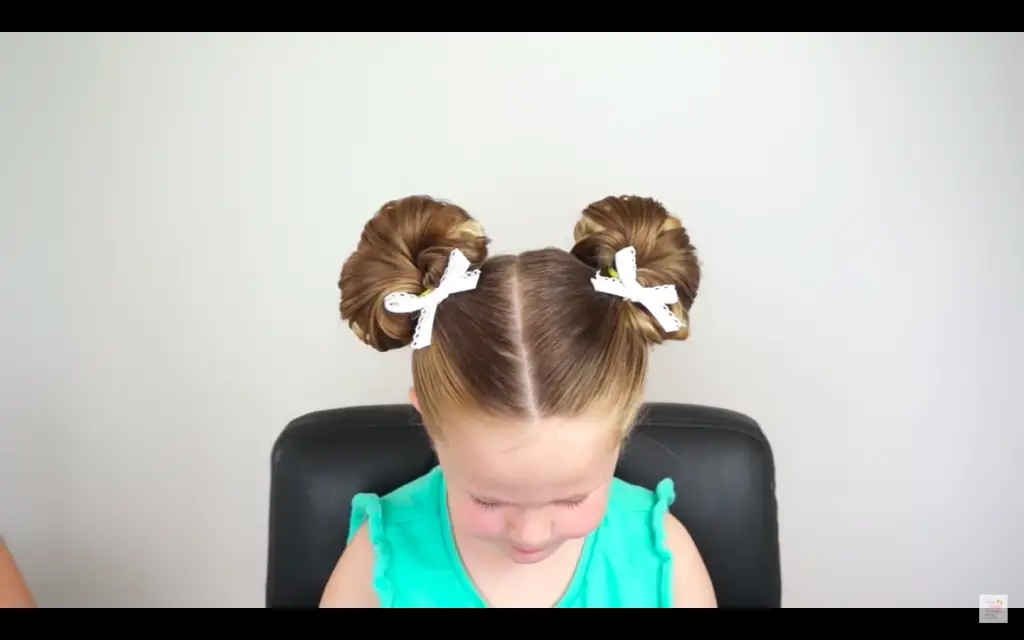 5. HOLIDAY HAIR
It is not even Christmas yet, but how cool and festive this hairstyle is? These bright ribbon braids will surely catch everyone's eye.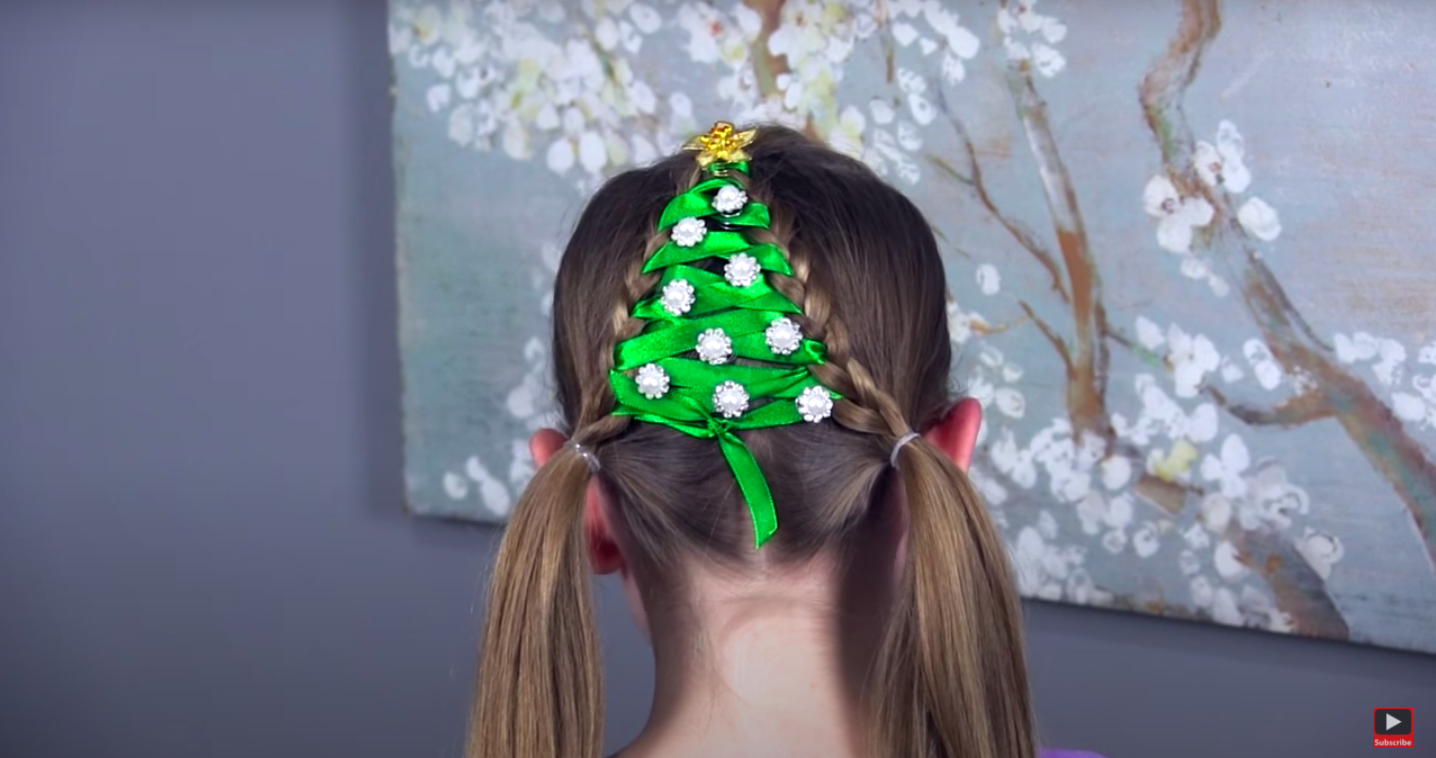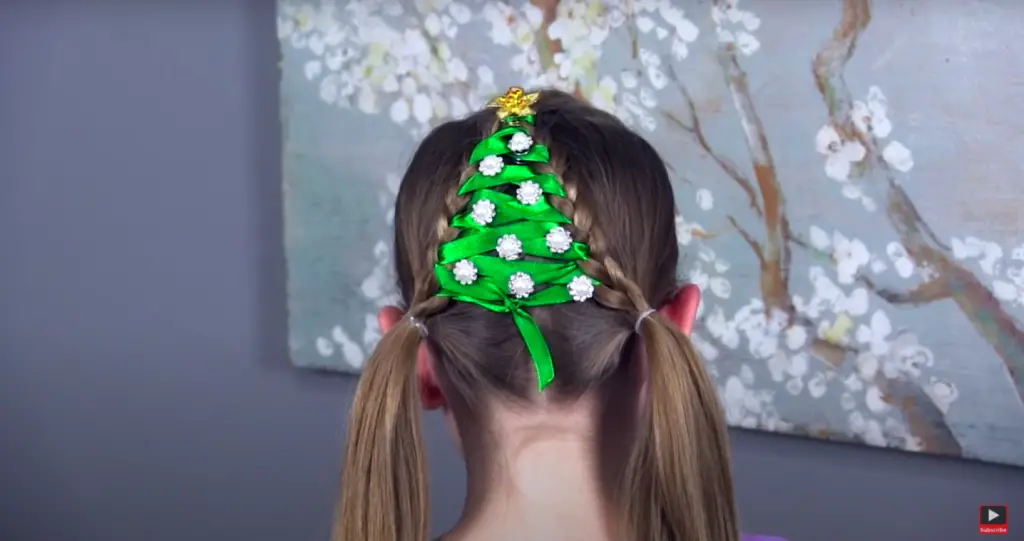 6. GLAMOROUS SPIDER
Spiders should not look scary at all! This hairstyle proves that they are harmless and adorable little creatures. Catch the tutorial for this right here.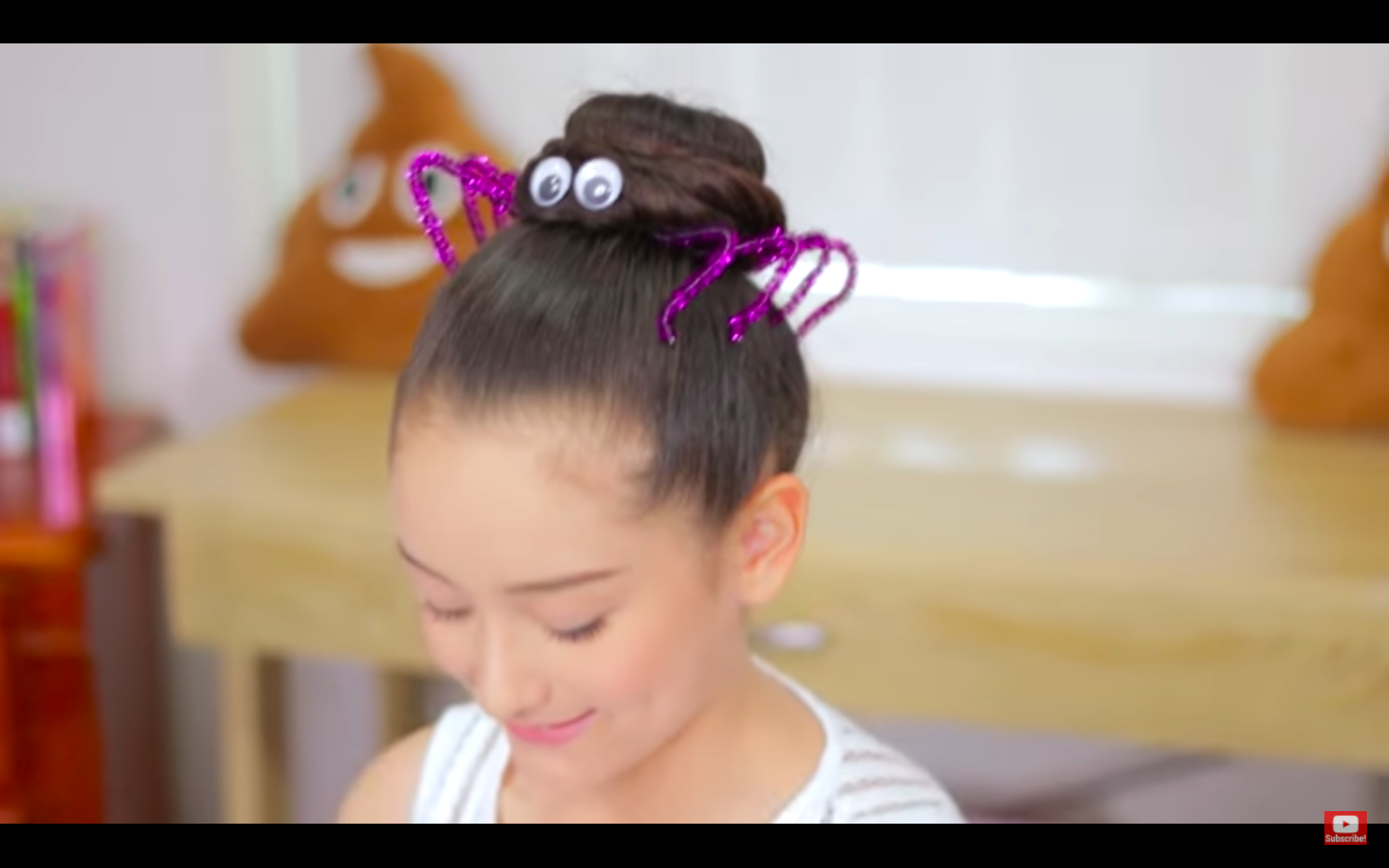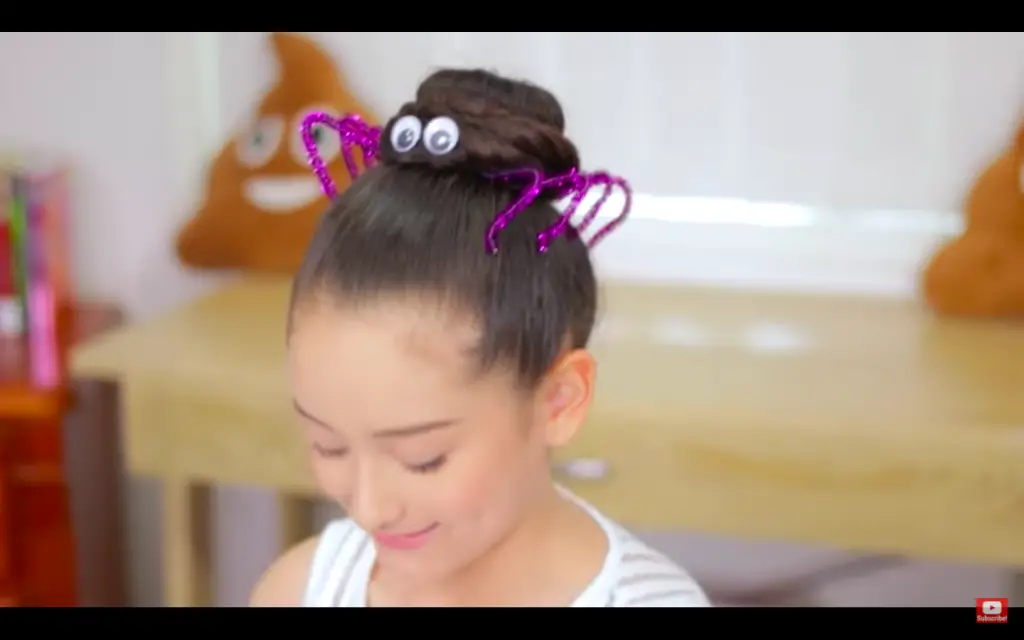 7. SODA POP PONYTAIL
For a unique yet easy to do crazy hair idea, try this soda pop ponytail for a fizztastic day!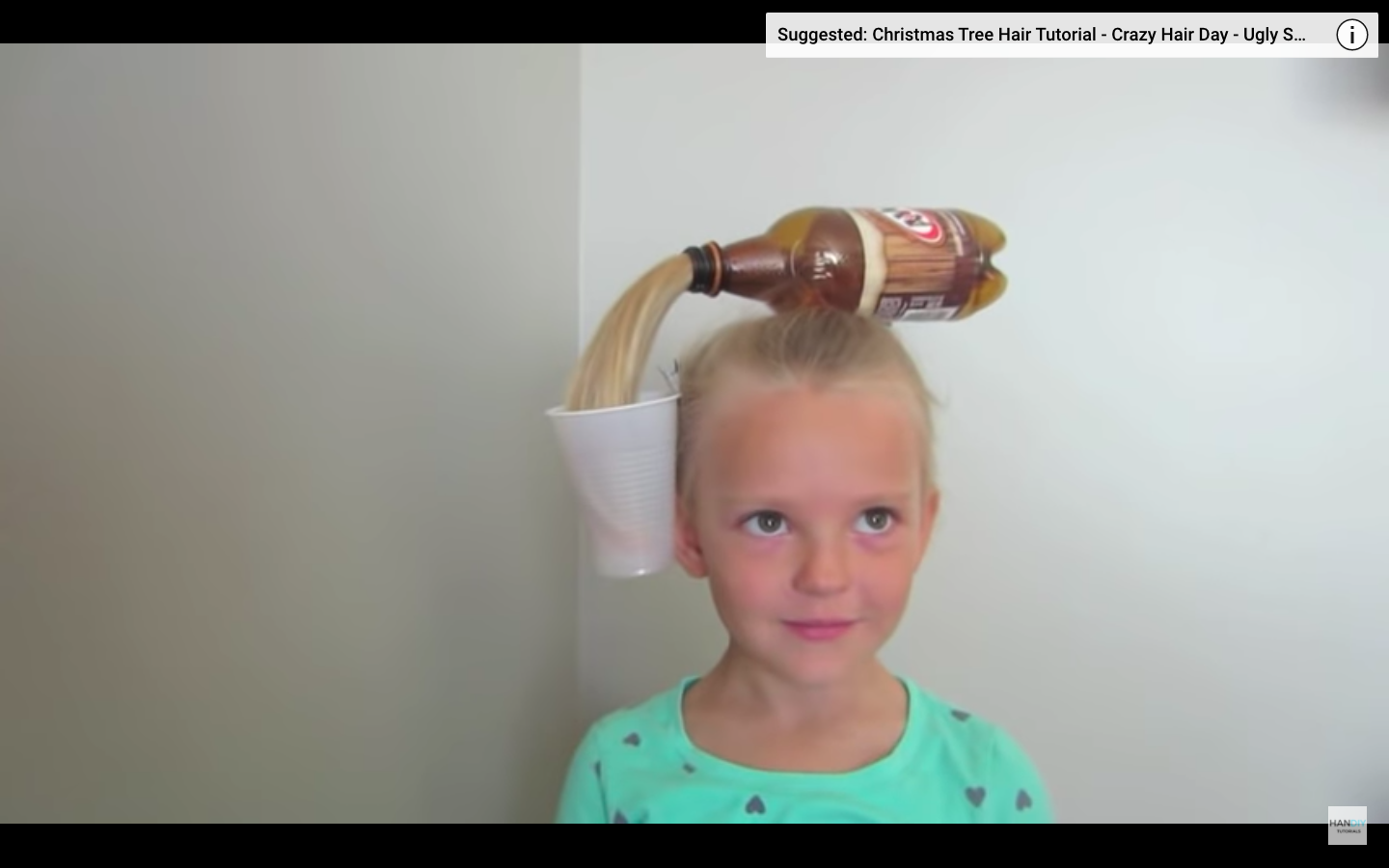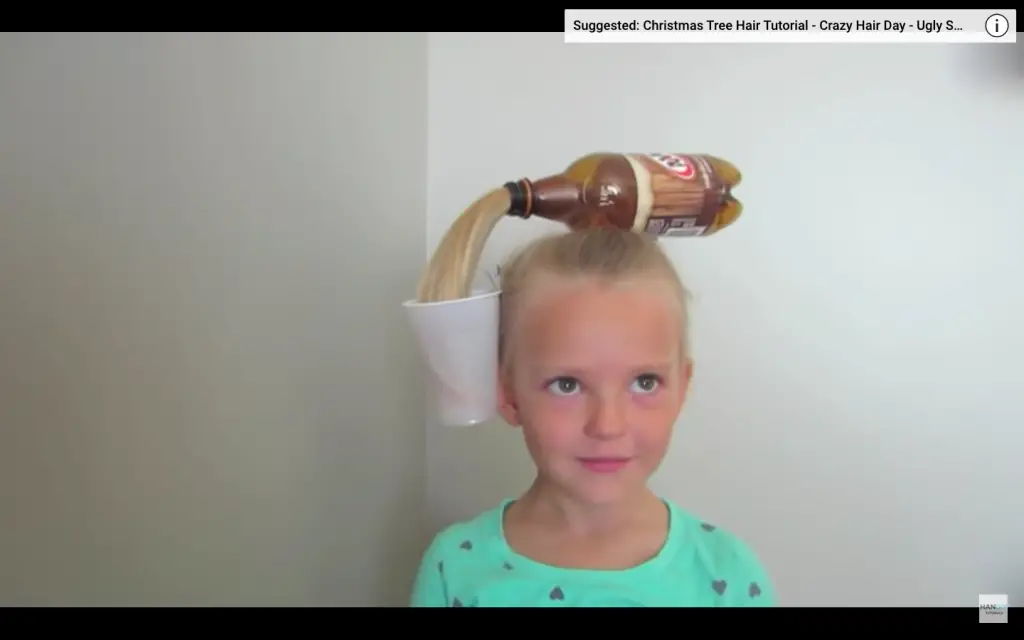 8. UNDER THE SEA
Wonderful creatures surround you under the sea! Bring this crazy octopus hair out of the water and surprise everyone with a creative under the sea theme. What a mini Cindy Lou Who look-a-like style!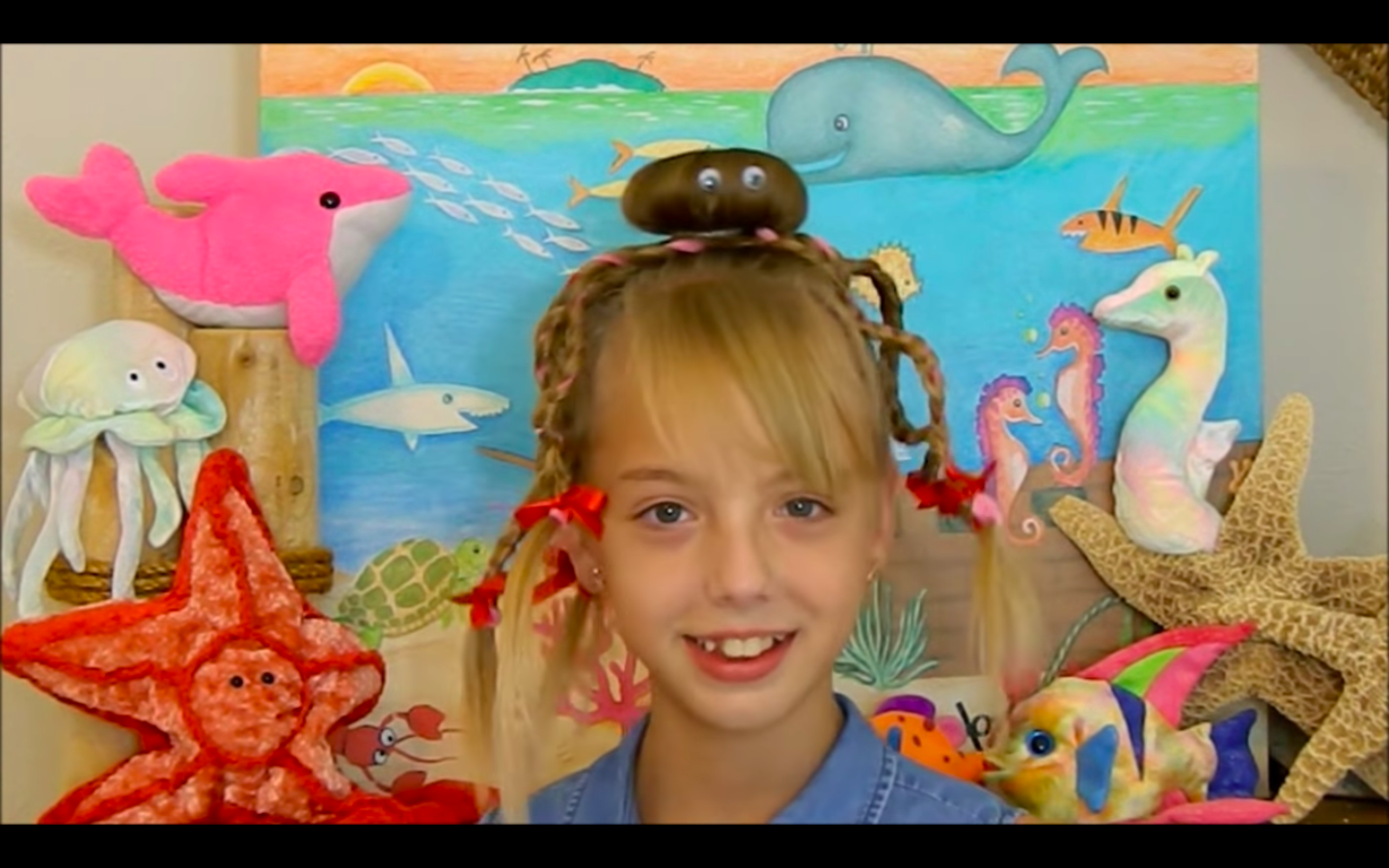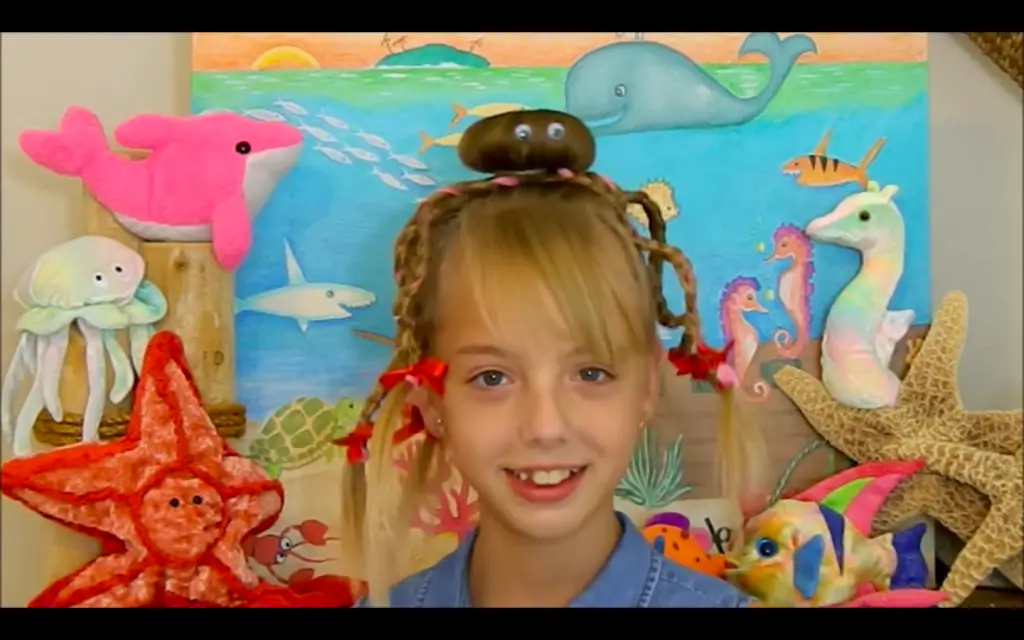 9. UNICORN HORN
Almost every kid out-there dreams to see a unicorn in real life. Now, they can also turn into one lovely unicorn for a crazy hair day with this easy style.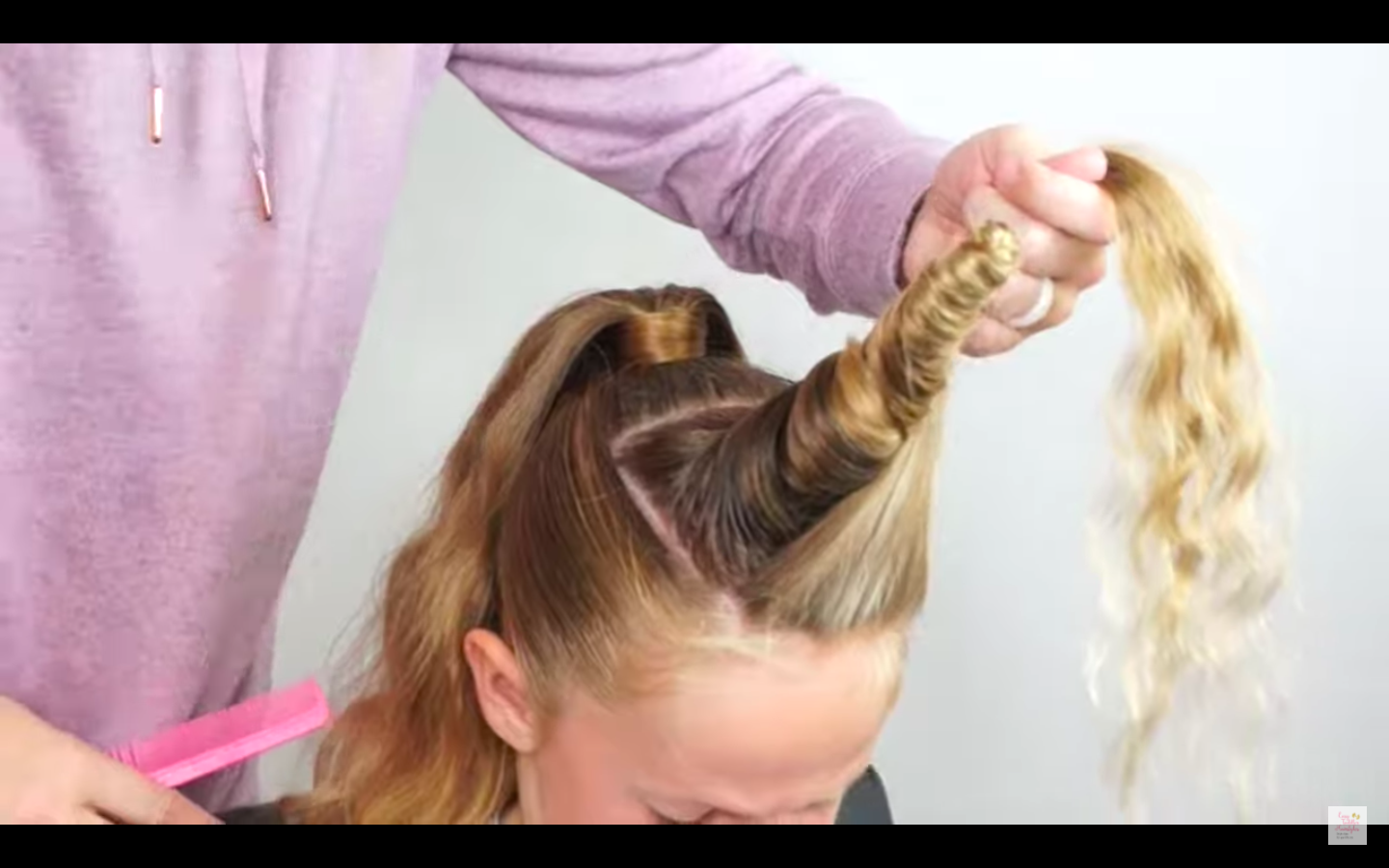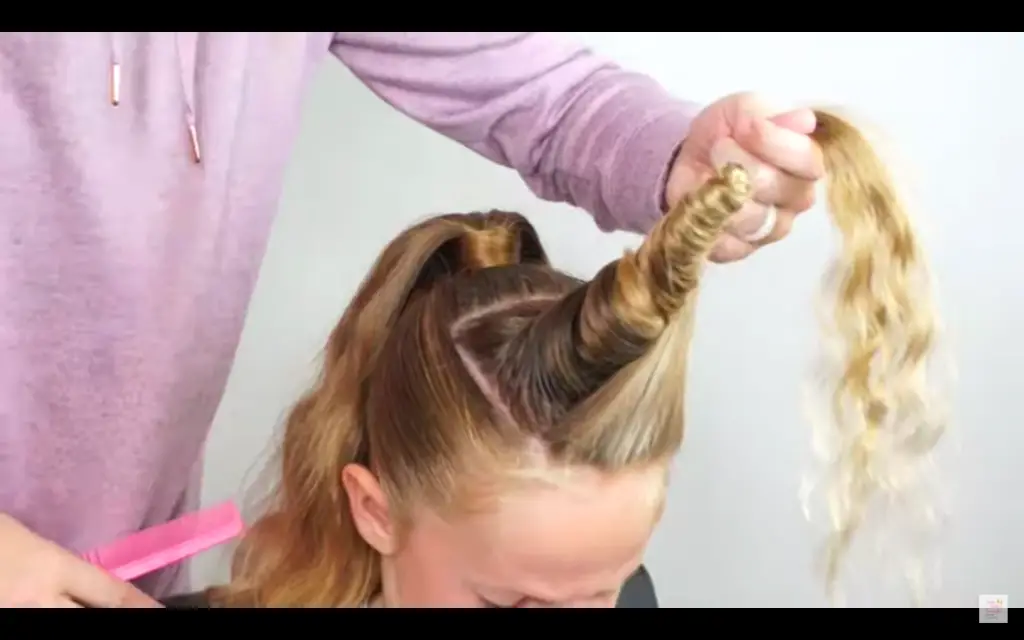 10. BRAIDED CAT EARS
Last but definitely not least is an adorable braided cat ears hair. For busy moms out there, you only need a couple of hair ties and bobby pins to create this look. Easy and no fuss.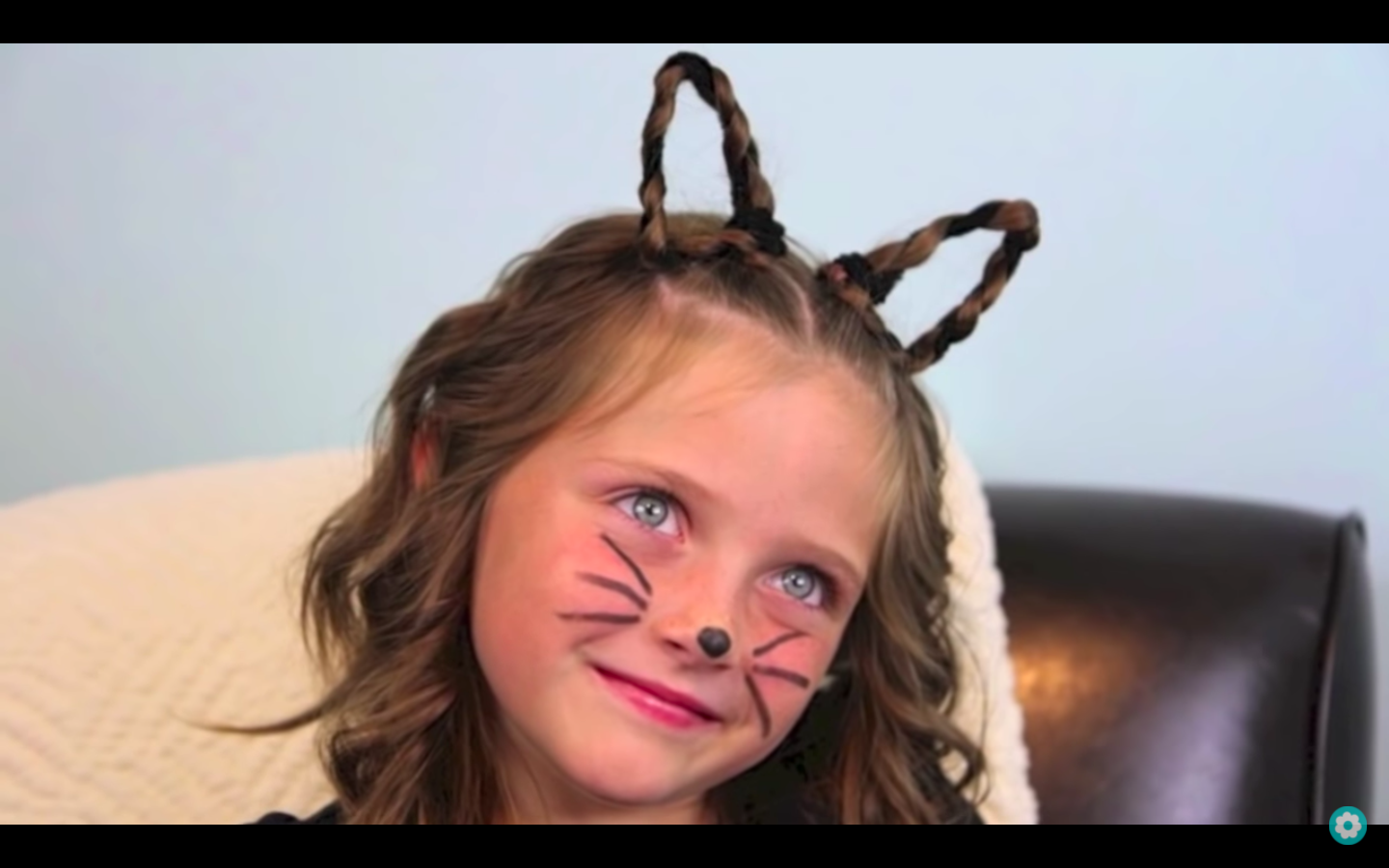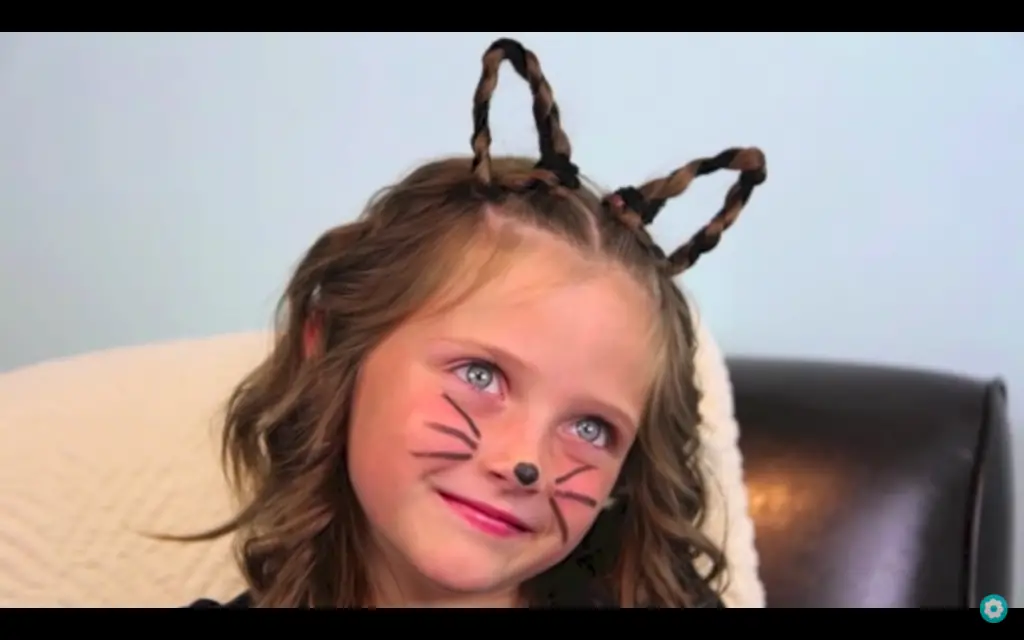 Cute + Crazy Hairstyles for Boys
11. NEON LIZARD
Attract everyone's attention with this bright and cool lizard hairstyle. You can also create different variations of this design depending on the available materials that you have at home.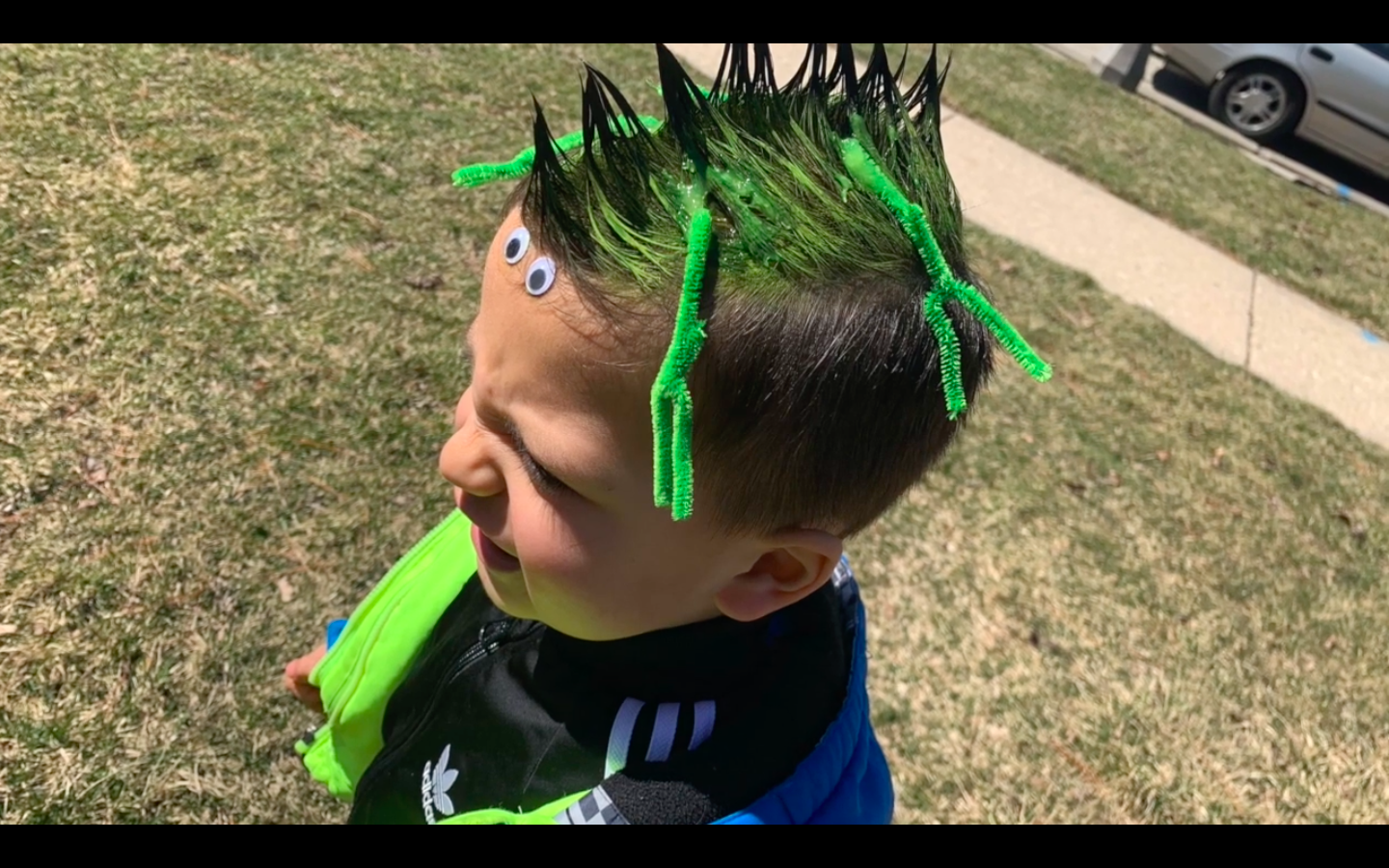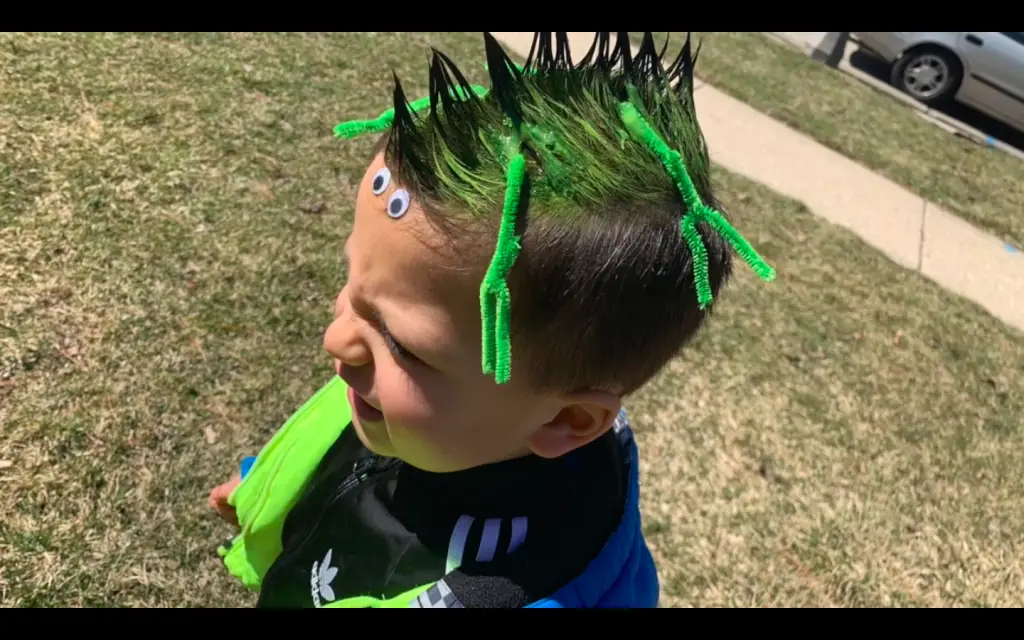 12. HAIR WAVES
Put your son's Lego toys in use with this crazy hair idea. Mimic surfers and fishermen catching waves with some hair wax, colored hair spray, and Lego figurines.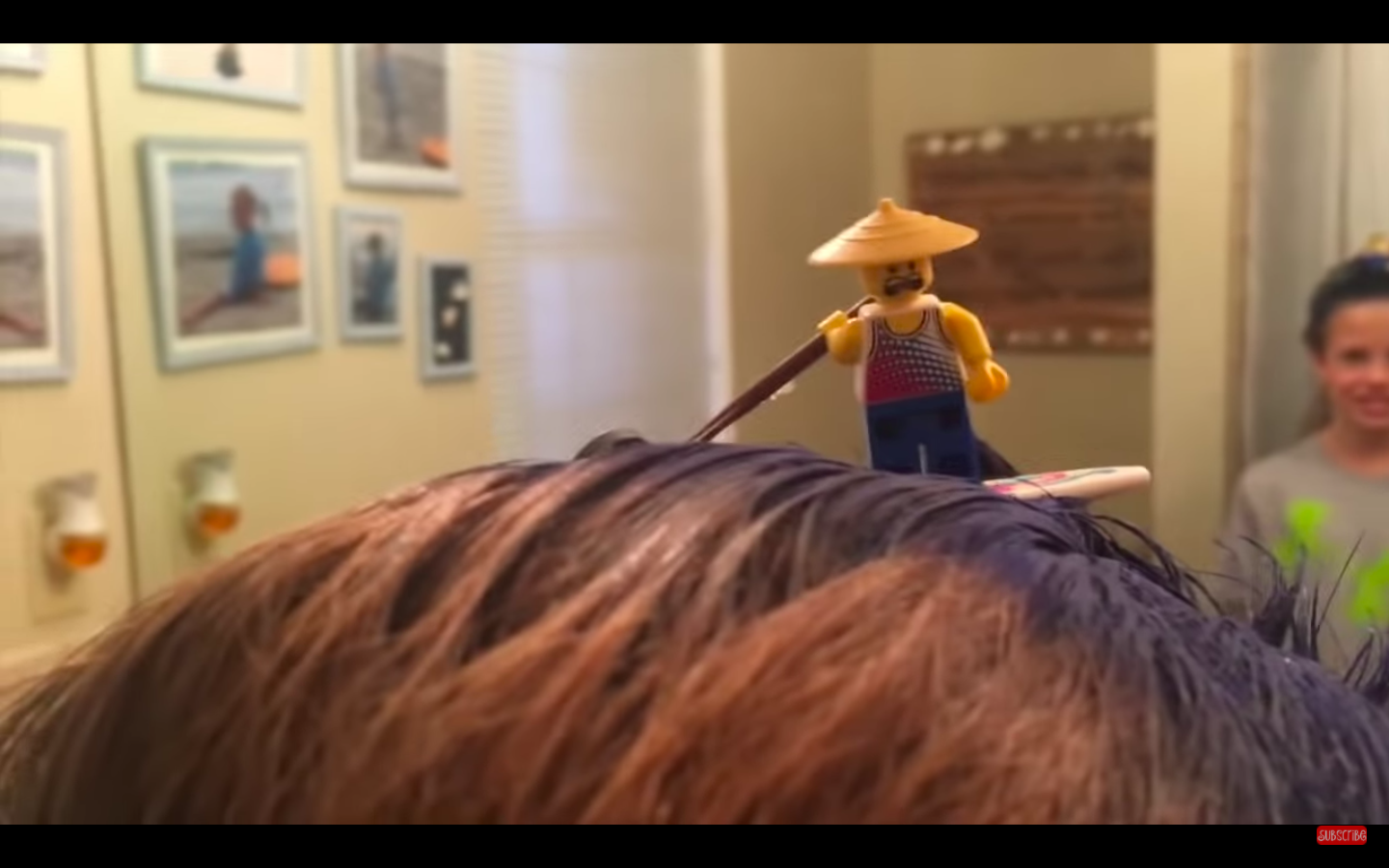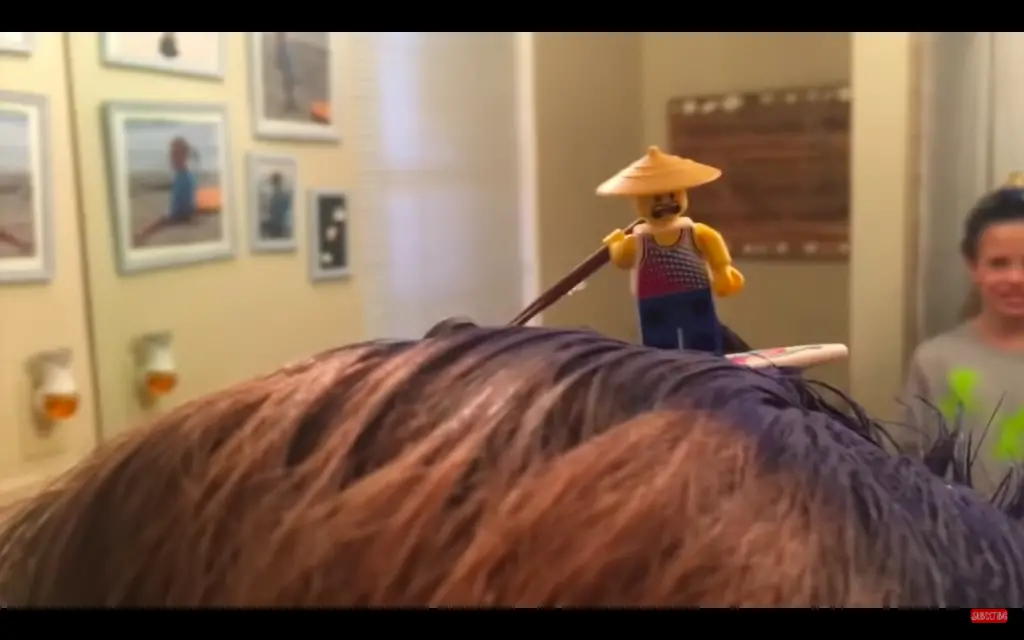 13. SPIDERMAN HAIR
Who said Spiderman can only be worn as a costume during Halloween? This creative hairstyle will transform plain and boring hair into a cool superhero web.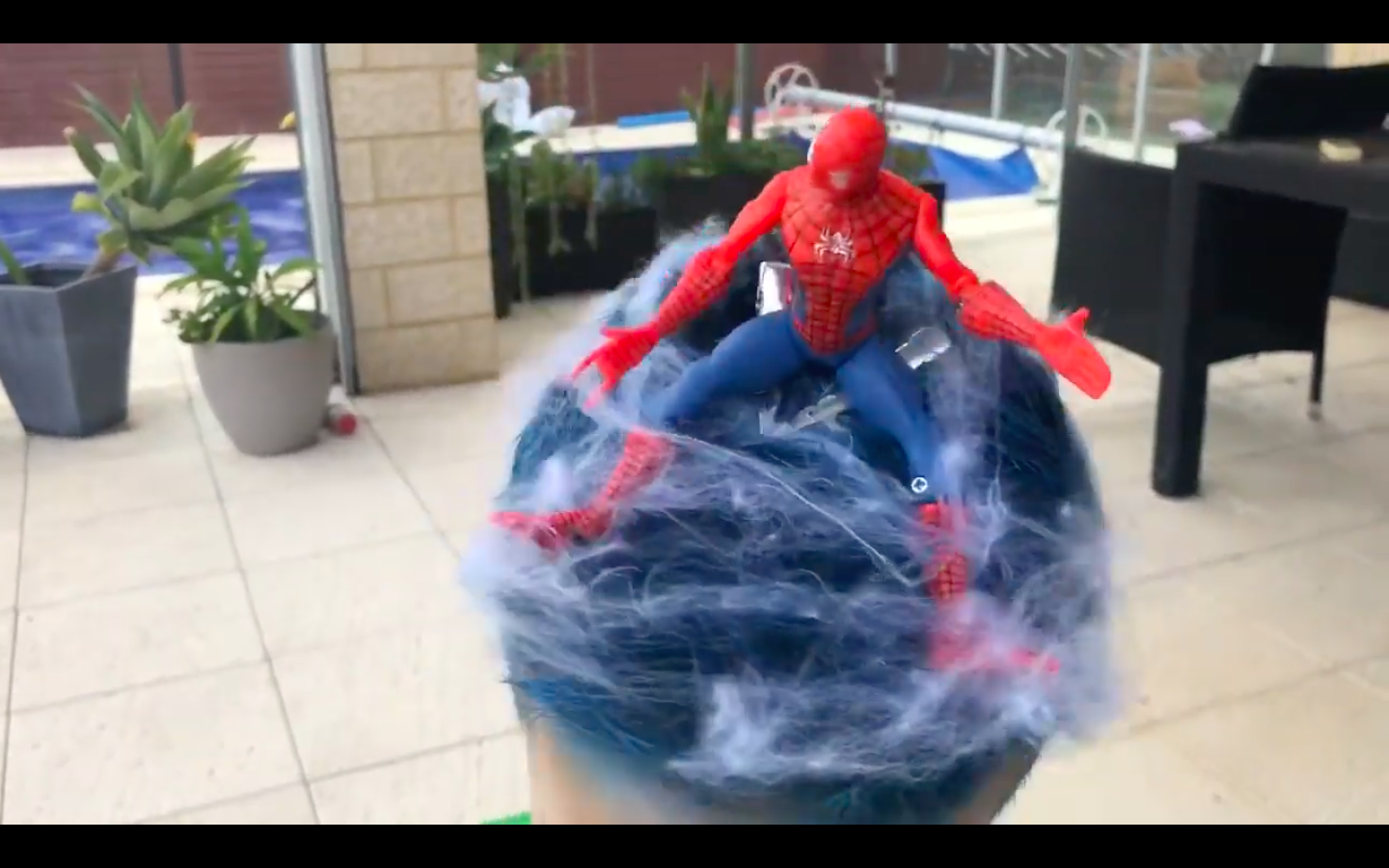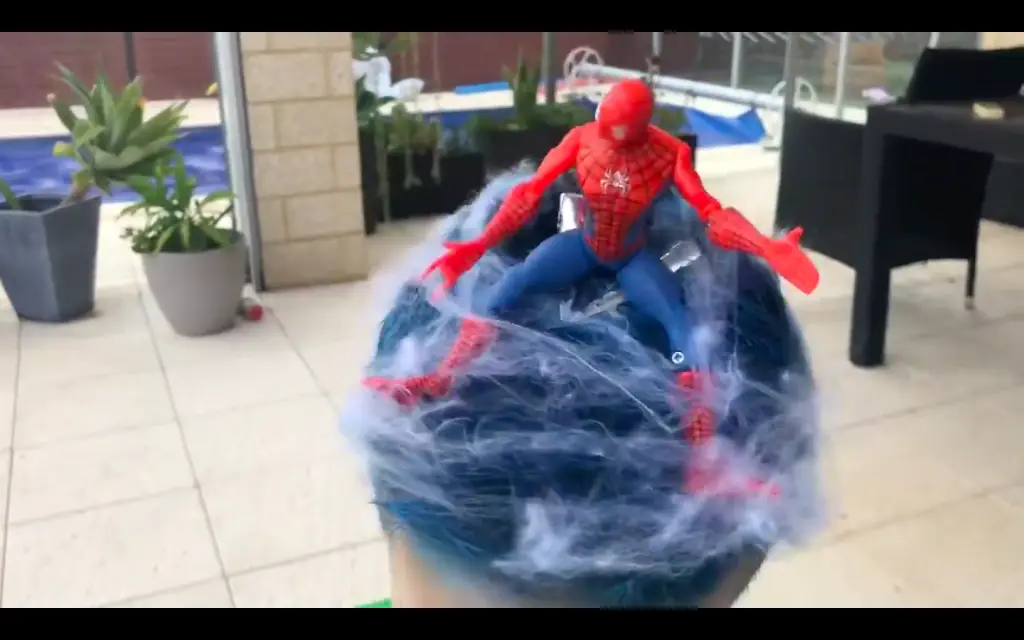 14. GALAXY HAIR
This one right here does not have a step-by-step tutorial, but do not worry! You only need a couple of colored hair sprays and a few stick-on planets and you're good to go.
15. FIREWORKS HAIR
Finally, for a simple yet explosive crazy hair day, you can make these rainbow spikes with colored wax to mimic fireworks in the sky.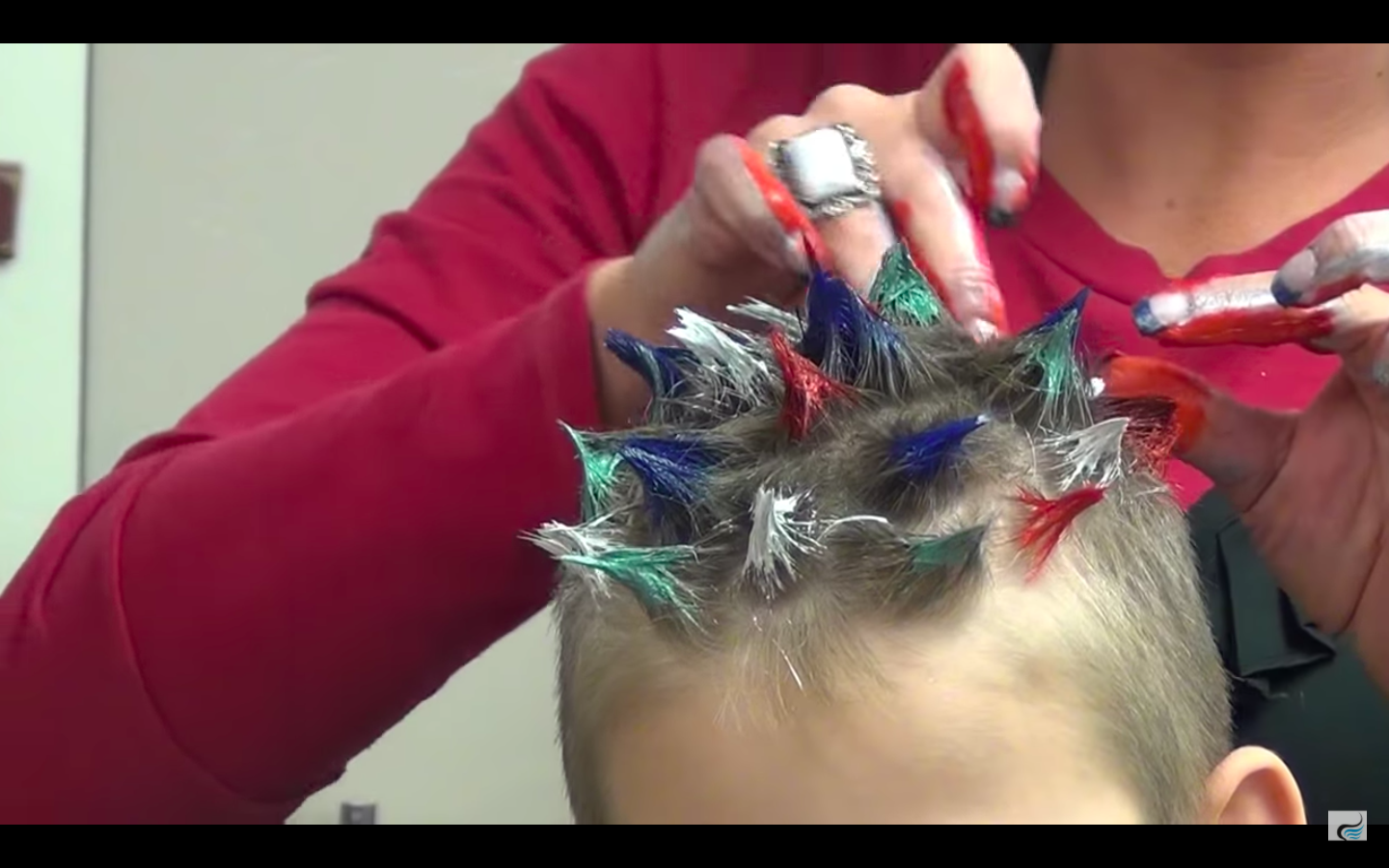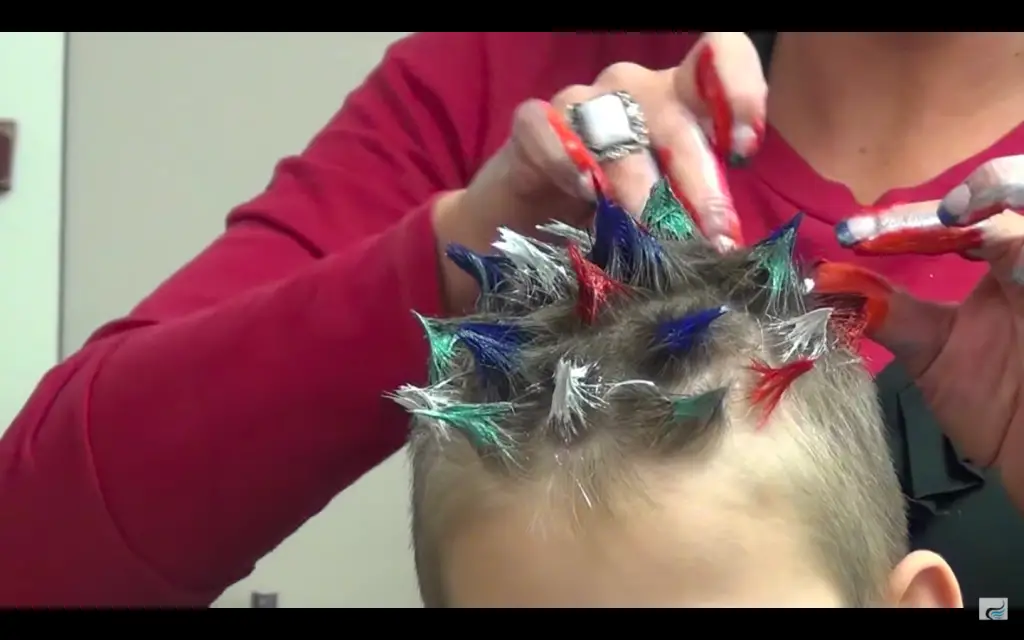 Conclusion
There are no rules in creating fun and crazy hairstyles for your kids. As long as they are comfortable and happy with what they are wearing, you are doing a good job. Give yourself a pat on the back and do not forget to take some pictures! Good luck and let me know about your experience, I would love to know about them!
---
---