15 Activities That Will Make Your Kids Love Road Trips
Traveling with your kids on a road trip is one of those heart-pounding wild cards in parenthood. You can't predict a kid's moods. Plus the level of control over anything else (weather, traffic, the SIBLING) is LOW. So low.
It's one of those daily challenges that make you dread going anywhere long. (Long in kid time…like give or take 30 minutes.) This is just another challenge of parenthood. Before you arrive at your destinations, your creativity and patience will first be tested during the long car rides and airplane flights.
For parents who have first-time travelers, the night before the big day you're going to sleep thinking about "how are we going to survive this family trip?" …But the kids got to see the grandparents and they haven't invented multi-dimensional travel to Florida yet, sooooo, all we have is these activities that will (hopefully) keep your little ones preoccupied and quiet enough to save your sanity.
🏎️ Related Reads:
Are you new here?
Why not check out our collection of free coloring pages for kids! We update our resources library regularly so feel free to check back as we add more and more content. We're currently at over 1000+ coloring pages and creating more how-to-draw stuff art tutorials!
Also don't forget to visit our huge collection of How-To-Draw tutorials with step-by-step instructions, educational trivia and facts for kids!
LONG CAR RIDES

During long car rides, some children are more prone to car sickness caused by the motion of your vehicle. It is important to make sure that your kids will be able to enjoy this ride without getting sick and bored at the same time. It is recommended to reduce sensory input or bright screens from gadgets, books, or worksheets that have a small font to lessen the tendency of car sickness. Remember your kid's vision and comfort before preparing activities that will help them explore and learn from their surroundings.
1. ROAD TRIP BINGO
Convert a simple bingo card to a fun road trip activity. At the start of your trip, distribute the bingo cards and make sure to set some basic rules and rewards. This will not only make your kids preoccupied, but they will also be able to observe their surroundings more. You can make your own or you can also print this one right here from MomsMinivan.com. This is perfect for preschoolers and elementary school age kids.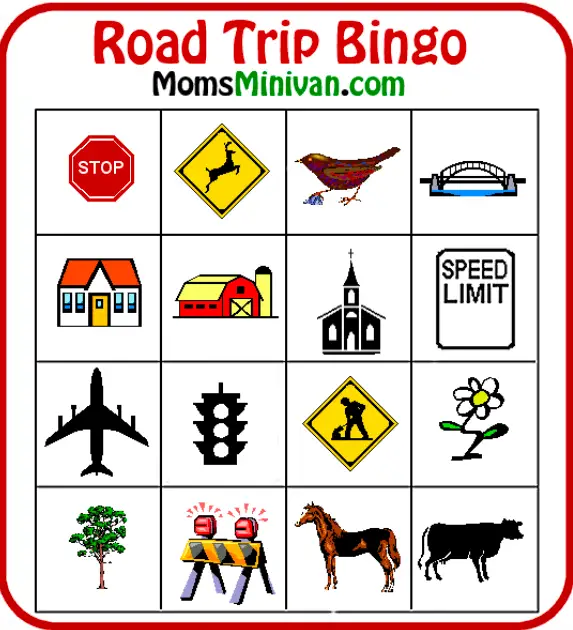 2. A SCAVENGER HUNT
Who said that a scavenger hunt can only be done in a big area? You can also do this inside your car! This activity is quite similar to the road trip bingo, but you can enjoy this one as a team. Teamwork between your children will be strengthened and they will be able to complete their list faster!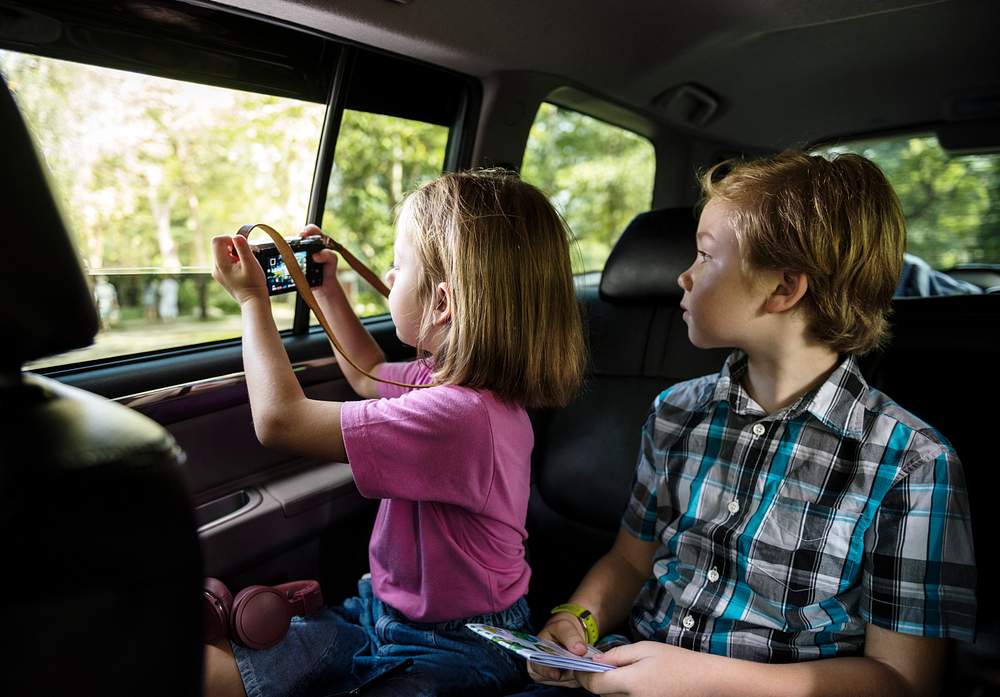 3. COUNTING CARS
If the band Snow Patrol has Chasing Cars, you can make another variation to make this road trip interesting with a game called Counting Cars. Simple rules apply, whoever gets to count the most number of cars during your trip gets a little treat. This will not only preoccupy the kids but it will also make them look forward to the reward. There are printable worksheets you can download that break down counting into colors too for more fun.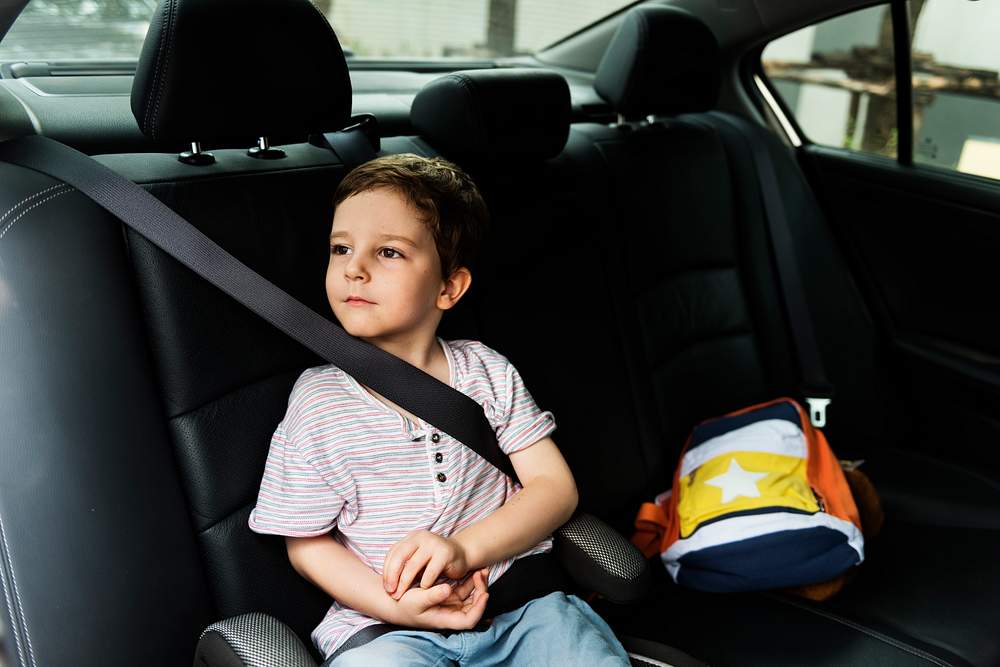 4. LEGO CASE
This one right here is for the active thinkers! Since you are traveling in your car, you can bring extra legos that are not too heavy and stored securely. Kids that are creative builders will surely appreciate you bringing this for them.
5. PREPARE GOOD MUSIC
What is a road trip without good music? This one is not only for your young ones, rather for the whole family to enjoy. Sing and groove together by preparing good music for a great company.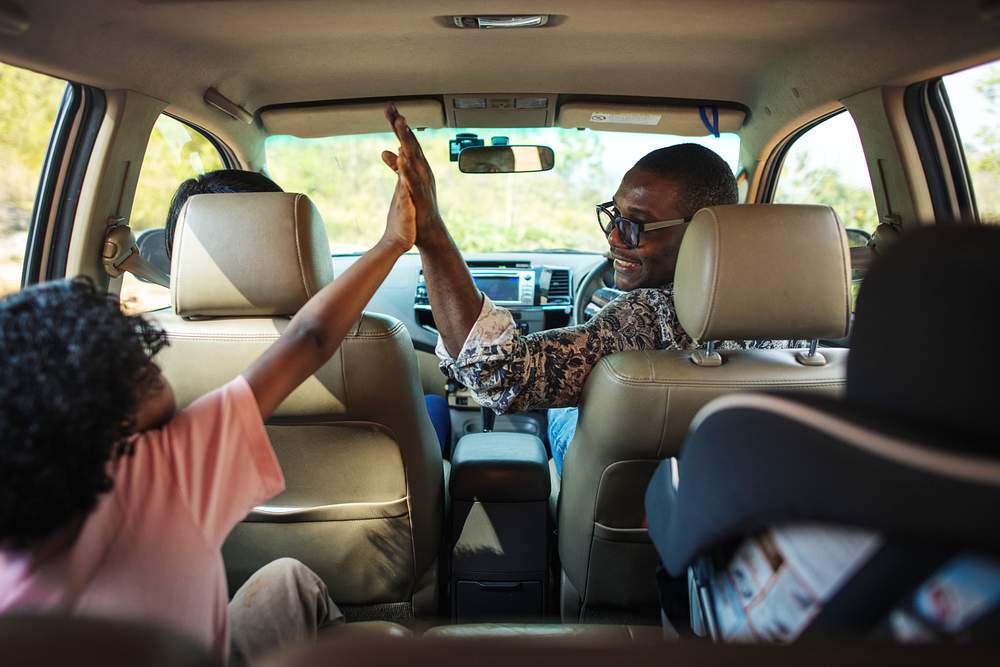 6. RAINMAKER
It is advisable to let your kids rest in between road trips. Taking rests will energize them for your next activities and it will prevent crankiness and mood swings. A rainmaker is a smart tool to use for making your kids take their rest. It creates a beautiful soft sound that is relaxing to take everyone's stress away.
7. MAGNETIC LETTERS
For toddlers and preschoolers who are just starting to learn about letters, this activity will prompt them to focus and practice their alphabet. Not to mention that you can make this activity compact and mess-free by using a metal lunchbox and magnetic letters.
LONG FLIGHT AIRPLANE ACTIVITIES
On the other hand, plane rides provide a more stable platform for writing and worksheets for your young ones as compared to car rides. You have a wider range of activities that you can combine to make this plane ride tolerable for you and your children. Here is a list of activities that you can do!
1. NUMBER MATCHING
A simple worksheet that you can bring for your toddlers and preschoolers. This will keep them preoccupied while practicing their basic lessons and it will only take a little space in your baggage.
2. ALPHABET MATCHING
Another variation to the matching activity. Now, they can master their alphabet by matching lowercase and uppercase letters with their corresponding stickers.
3. CLOUD SCULPTURES
Clouds are the first thing your child will see when they look outside the window during a plane ride. This will probably be the cheapest and most imaginative activity that they can do inside a plane. Clouds form different shapes that can look like animals, food, and even faces! Imagination is the limit. This can even keep them entertained for a while.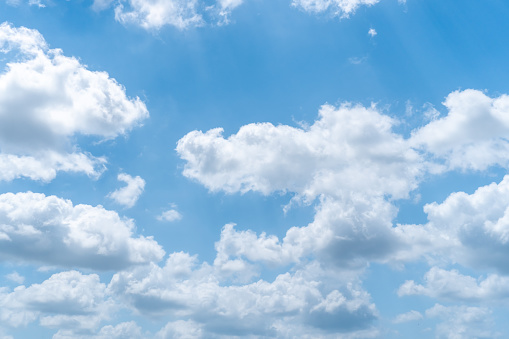 4. WINDOW STICKIES
If you have booked a window seat for your toddler, bringing window stickies can help make a long flight less excruciating for your young one. Make sure to choose extra colorful and vibrant stickies!
5. TIN TAC TOE
Yes, you've read that correctly! Tic Tac Toe in a recycled Altoids tin. Of course, traveling on an airplane gives you a limit on the number of things that you can bring due to baggage restrictions as compared to traveling by car. This compact and handy trick can help you counter two concerns at the same time.
6. STICKER ADDITION
Another fun worksheet for the learning minds. This one can be answered by your preschoolers and elementary students. Keep this visually pleasing by adding drawings and using colored markers.
7. AQUA RINGS
This compact and classic game has been enjoyed by previous generations of kids. Not to mention that it is also a perfect toy to bring on a flight because it does not take too much space. The good news is you can still buy this at various toy stores around the city or even order it online for hassle-free shopping.
8. WHITEBOARD BUSY BOX
Last but not least is a personalized busy box for your little ones. You can put a whiteboard inside so that they can play fun games like hangman, tic tac toe, Pictionary, and a lot more! Super cheap and clever!
In Summary
It is important to take into consideration your children's likes and preferences to make your next trip more enjoyable for them. Just take your time on planning these out and everything will be alright for your next family vacation.
I hope you were inspired by these ideas. Go give them a try and please let me know about your experience. I would love to hear about them! What are you waiting for? Go get your busy bags ready and head out for a drive! 
---
---