20 Fabulous DIY Fairy Garden Project Ideas For Kids
Spring is here, let's rejoice! Looking for a fun activity where your kids can learn and enjoy at the same time? Creating a fairy garden with your kids is a fun and artistic DIY project to keep them busy and happy. This enchanting activity is very enticing to kids as their magical dream will come true in the form of a miniature garden. You will only need the power of imagination and creativity to build a fairy garden that lasts for years! We hope you find them as creative as we did!
By the way, have you seen our coloring page gallery full of free fairy coloring sheets? And why not check out our collection of free coloring pages for kids! We update our resources library regularly so feel free to check back as we add more and more content. We're currently at over 1000+ coloring pages and creating more how-to-draw stuff art tutorials!
🏎️ RELATED READS:
If you're thinking of creating a fairy garden, but don't have enough space for a big one, you can always be a minimalist! All you need to have is a used container, common garden materials, and a perfect location. Your kids will surely love this project because they only need to design a small space.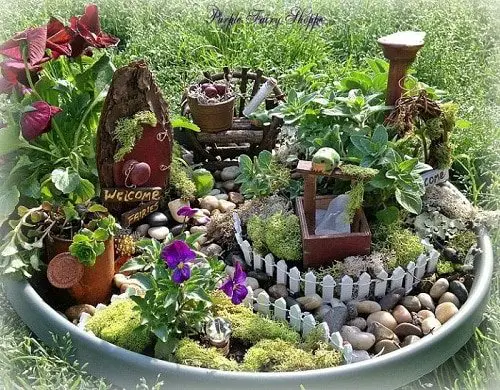 Instead of throwing broken pots, why not turn it into a mini-fairy garden? You will surely love this pot again when you bring life to it the second time around! You can also use more than one broken pot for this fairy garden, depending on the available broken pots.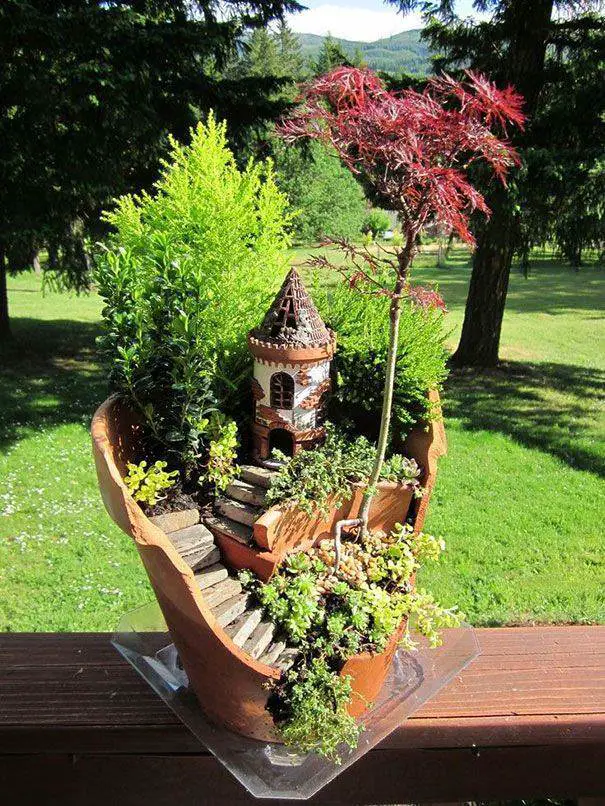 An old wooden box can turn magical! If you have this old wooden box from your old things, don't throw it away. But, if you also love this idea of old wooden fairy garden and you don't have any wooden box, you can let creativity works! Replace the wooden box with an old drawer, shelving units, or other items that can serve the same purpose, depending on how you creative you want it to be.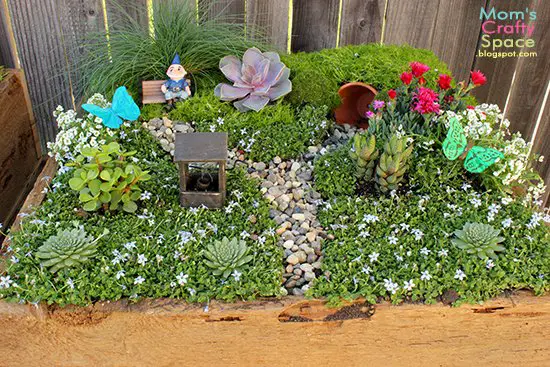 Having a spacious garden at home is always an advantage for more adventures, so this cute and enchanting fairy garden is for you! Just simply find enough space with sustainable sunlight beneath a tree, prepare your gardening materials, and you're all set for your fairy garden. You can make a big fairy garden, depending on how spacious your home garden is.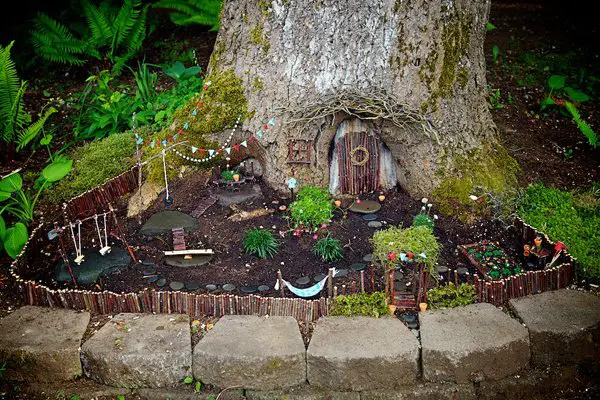 Looking for a budget-friendly fairy garden idea? This bird bath fairy garden is for you! In just eight materials and eight simple steps, you can ow afford this magical garden!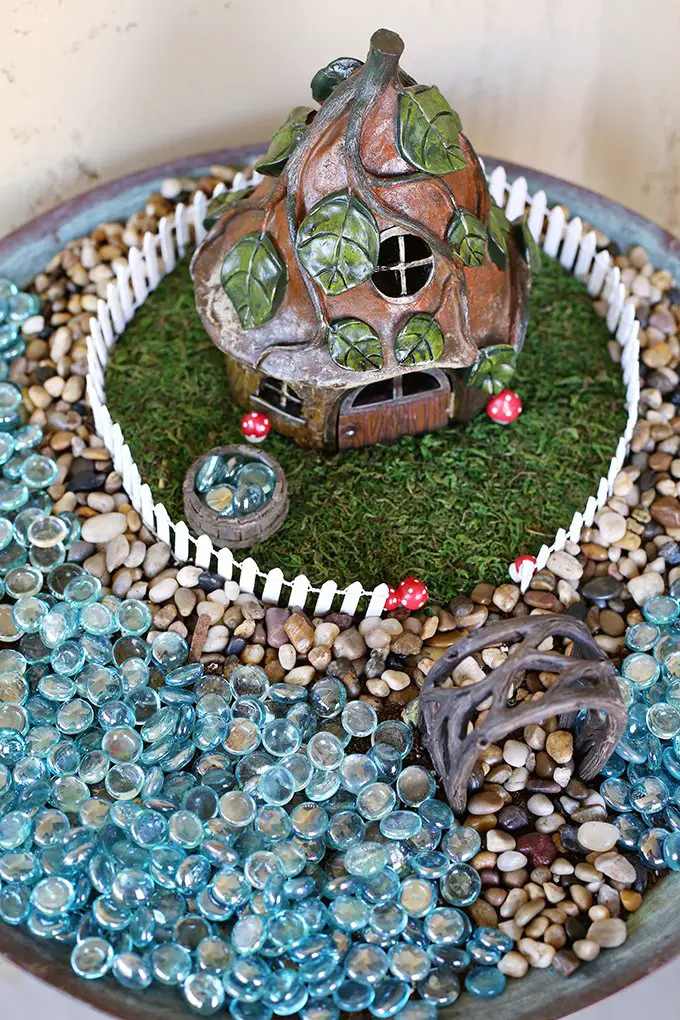 A simple birdhouse and natural materials can create your outdoor fairy garden! With just ten materials you can easily get from your garden, and at home, you can create your fairy garden just in time for summer. You don't need a container for this garden, especially when you have a spacious garden!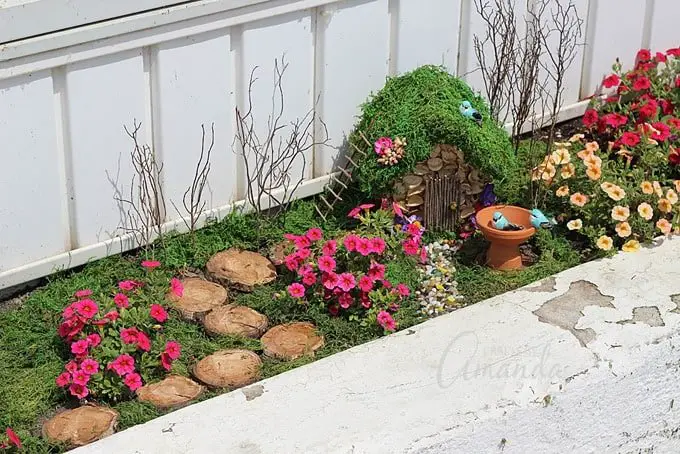 Bring the magical experience right to your garden! You'll only need the common fairy garden materials and lots of wire lights. You can use light such as LED, solar, or solar LEDs, depending on which you think will add the magic you want to your fairy garden.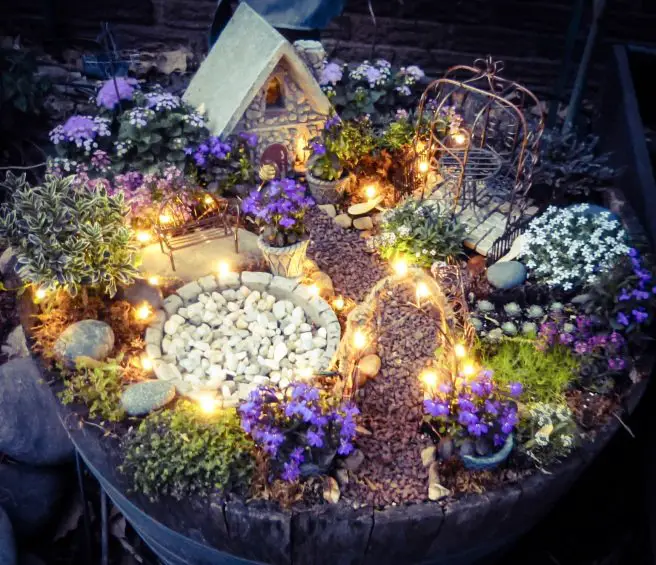 🏎️ RELATED READS:
Turn your miniature fairy garden into a fancy one! Just prepare a minimum of three flower pots to make a tower garden together with the other gardening materials you'll need. You can also use more than three flower pots depending on how fancy you would like them to be.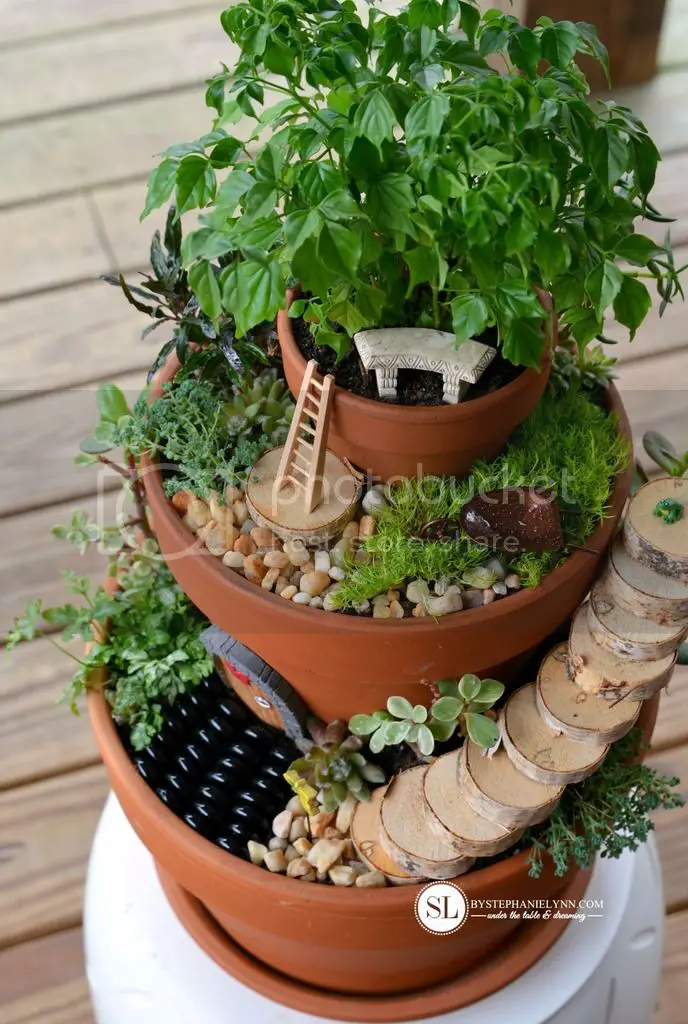 9. Keebler Elves Tree Garden Decoration Idea
This is one of the houses on my daily works with the dog. I love how our neighbor was able to take advantage of a simple tree by adding a few decorations (like mini doors and windows) to create a dreamlike, minimalist, diminutive Keebler elf-style display. They turned their entire garden into a hidden world with simple everyday objects.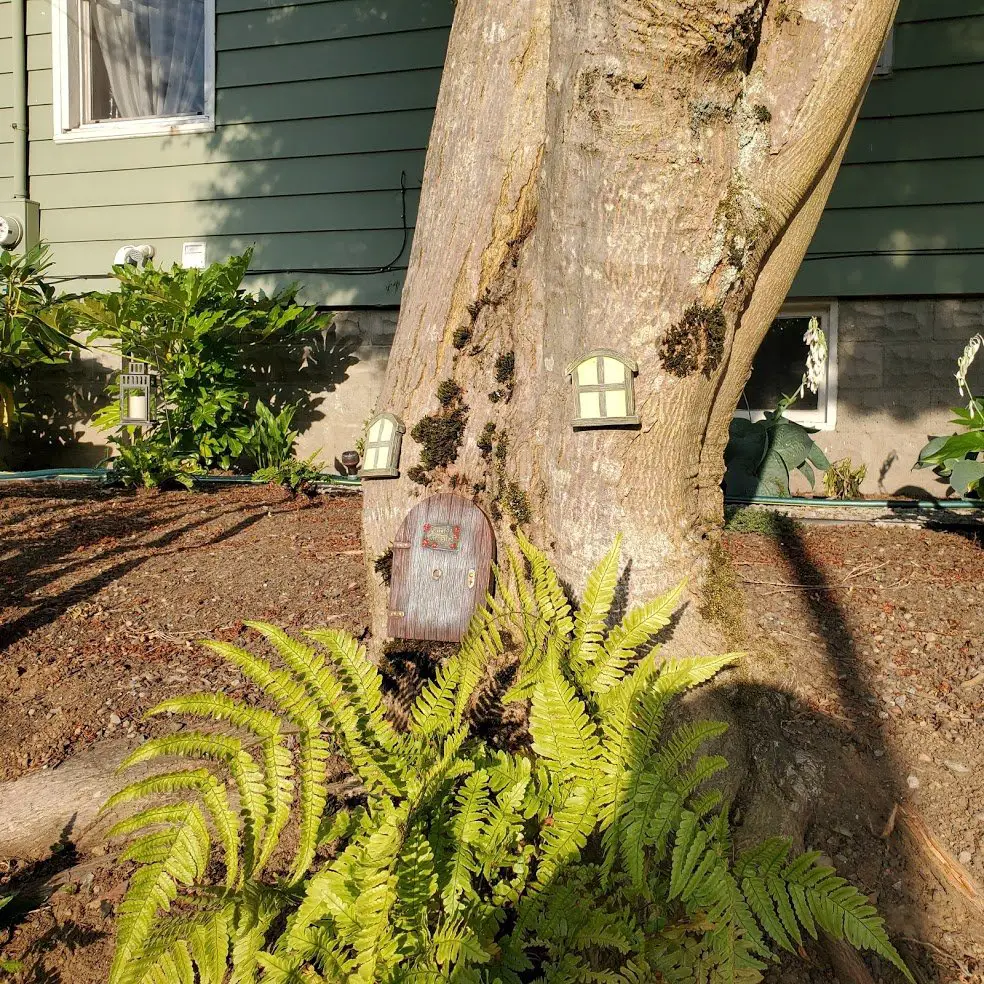 Do you want to have a fairy garden, but you only have limited time to do it? Here's an easy and simple mini-fairy garden for you! With only five simple gardening materials and a small space, you can already enjoy a simple fairy garden.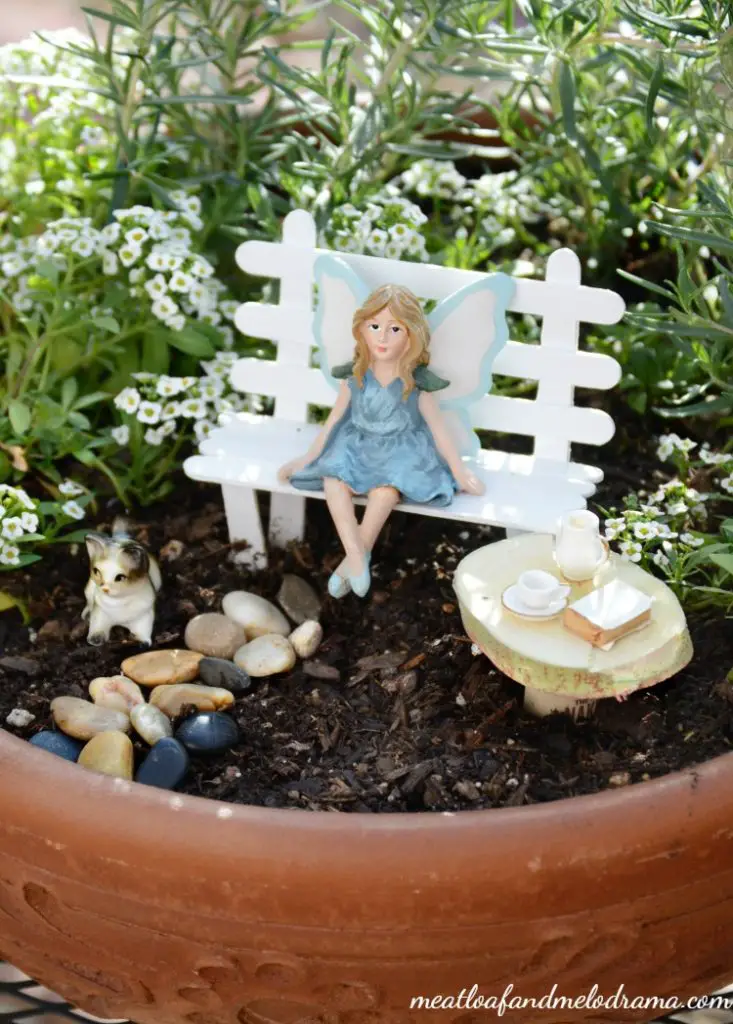 🏎️ Related Reads:
Are you new here?
Why not check out our collection of free coloring pages for kids! We update our resources library regularly so feel free to check back as we add more and more content. We're currently at over 1000+ coloring pages and creating more how-to-draw stuff art tutorials!
Are you a beach lover and garden lover at the same time? You can combine these two places you love in one art, and instead of putting fairies on it, you can include mermaids or both, depending on how creative you are!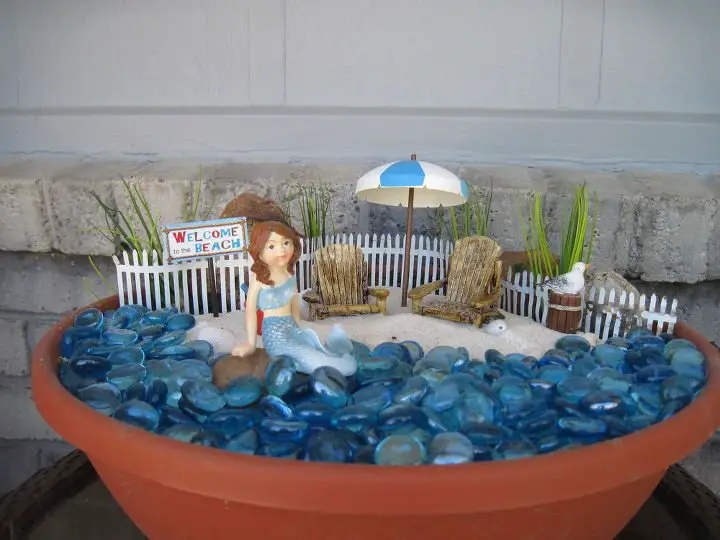 A beautiful garden in the middle of a forest looks so enchanting! If you agree, this forestry fairy garden is a project you must try! You can create it with a mushroom house and some creepy garden gnomes, just like in fairytales, depending on how enchanting or mysterious you want it to be.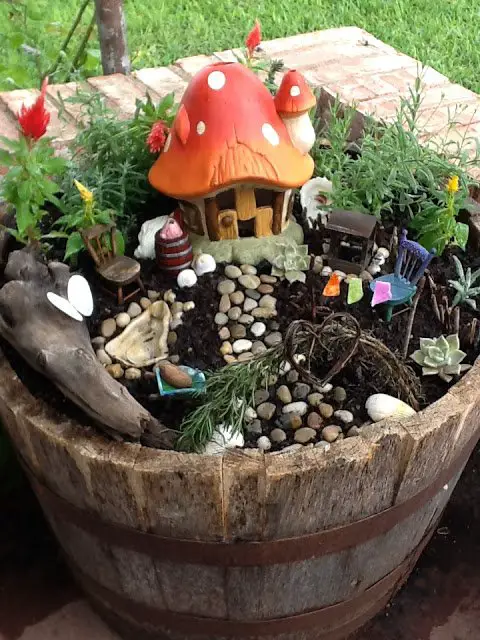 A painted birdhouse and a fairy garden are good combinations too! Besides the primary gardening materials needed, you can also purchase more of it to make your garden more creative, child-friendly, and, most importantly, bird-friendly!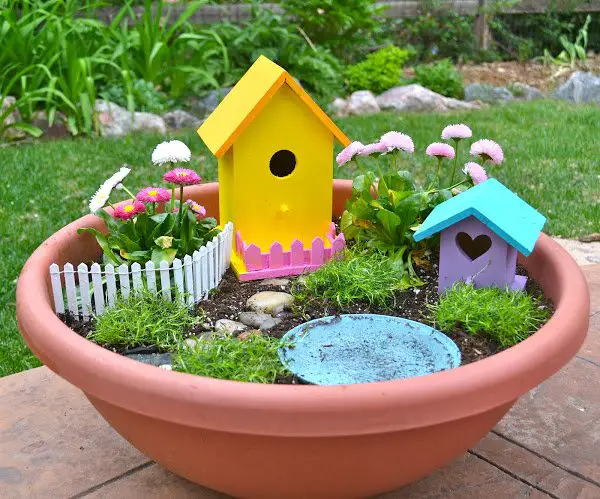 Turn your wine barrel into a magical fairy garden! In this fairy garden project, you can use old dollhouses to lessen the expenses and add more creativity! With the other materials, you can be flexible on which one to include and not to. Lastly, don't forget the wire lights to complete the magic.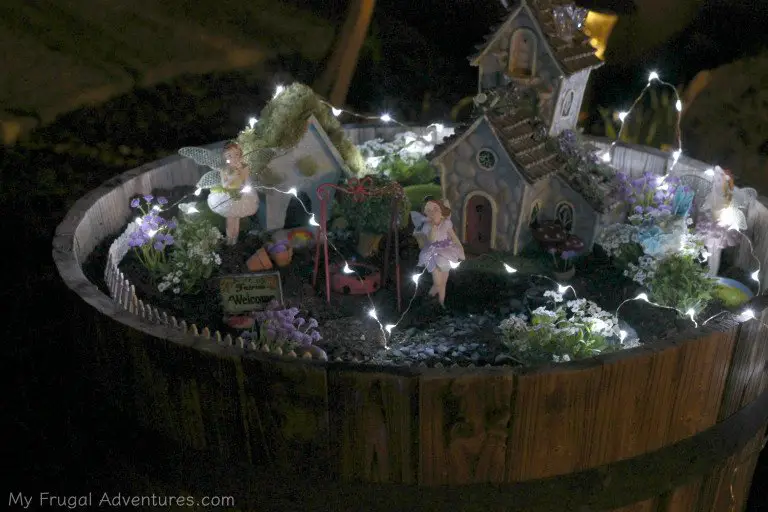 Create your fairy garden with a little teacup indoors because having a little space outside is not a problem anymore! You can always go minimalist for your arts and crafts. Besides, it's one of the newest trends. So, you better try this teacup fairy garden!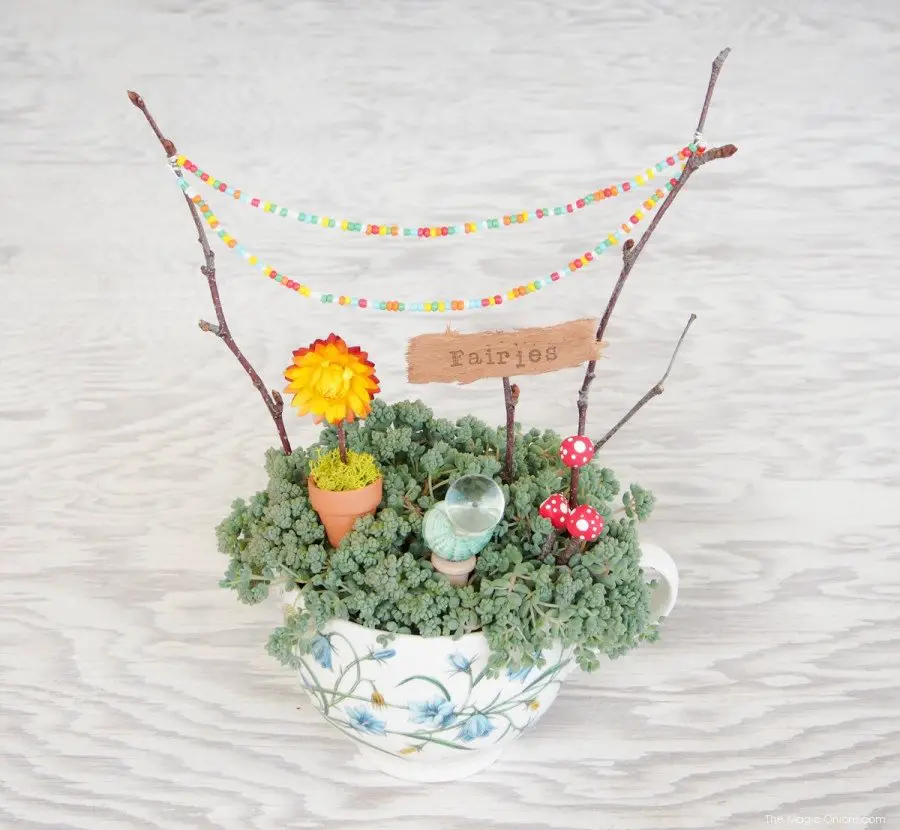 🏎️ RELATED READS:
Spare wooden baskets are good containers, too, for fairy gardens! With just a tiny space, you can quickly fill the whole basket with plenty of plants, looking like a healthy-greenish beautiful garden.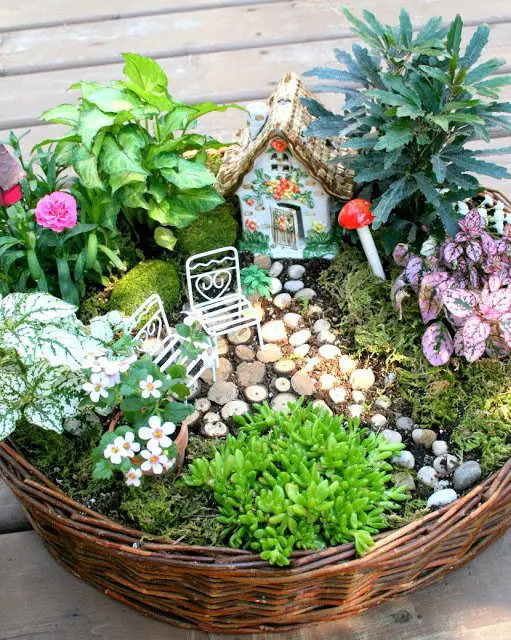 Who says you cannot include trees in your fairy garden? You got it wrong because bonsai do exist! On top of creating a fairy garden, the bonsai tree gives a homey ambiance to it, so you can definitely add something that will complete the feels!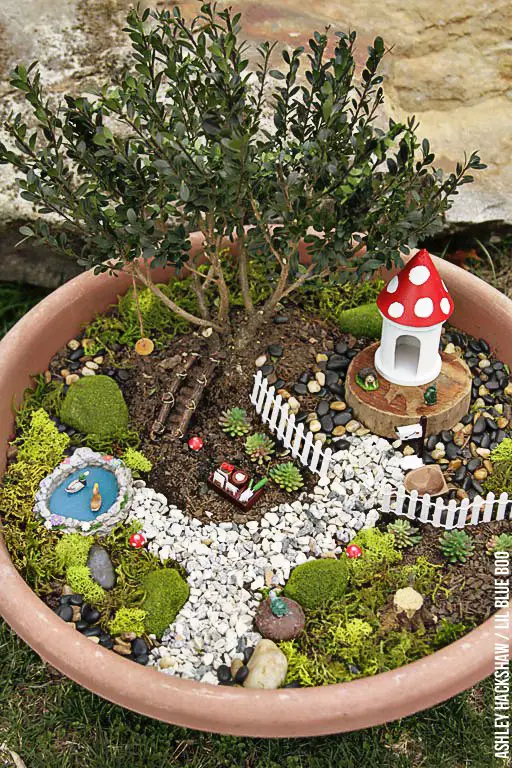 Those who are not gifted with a green thumb can also enjoy creating a fairy garden with succulents! We all know that these plants can survive without much water, so this fairy garden is also convenient for busy mums and kids. You can also make it more artistic by just adding bright lights to it!
An old cauldron, commonly known as a witch cooking pot, can also be transformed into a fairy garden when you want a spacious DIY garden, but your actual garden isn't big enough. The combination of plants, fairy houses, and wire lights in this fairy garden is what makes it breathtakingly splendid!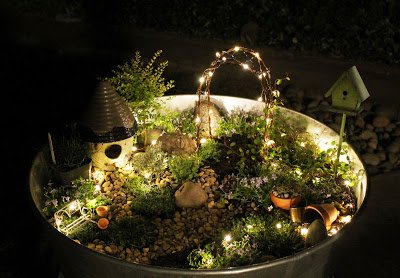 A minimalist fairy garden is so suitable for little kids, what more if we create this garden this bushes? We all know that kids love to explore around the bushes as if they were searching for something in there. So, if your kids are adventurous, they will surely love this bushy minimalist fairy garden idea!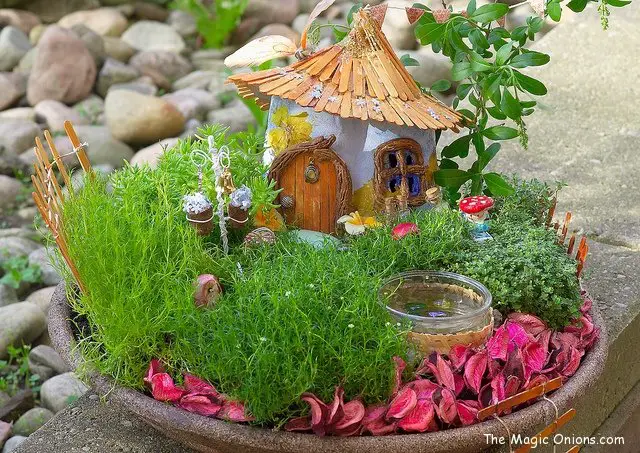 Conclusion
You should check out How To Make A Fairy Garden With Kids for a more detailed guide on magical gardening, from choosing the right container to adding magical touches. Did you enjoy this post? Share your ideas for your fairy garden idea below with us!
🏎️ RELATED READS:
---
---