20 Jurassic Dinosaur Cardboard-Themed Crafts For Kids
Dinosaurs are nowhere to be found today, but we cannot deny the fact that they still exist in the minds of our kids! Children get to know them so much from tv shows, cartoons, and the ever-so-famous Jurassic Park! With that, their curiosity about dinosaurs is always there. So to help your kids get closer and personal experience with dinosaurs, I compiled a list of dinosaur cardboard-themed crafts for them! This compilation is a variety of headdresses, free printables, miniature, skeleton, body parts, and costumes. On top of learning different dinosaur arts, they will also learn the value of skill and patience. I hope you find them as Jurassic as I did! Plus parents like us love decluttering and reusing those Amazon cardboard boxes.
🏎️ RELATED READS:
Dinosaurs may look big and scary for toddlers, so I got this toddler-friendly dinosaur that suits you very well for your kids! It is an easy craft for you and your toddler because you only need a small portion of stocked cardboard, pastel colors, a pair of scissors, and a pencil.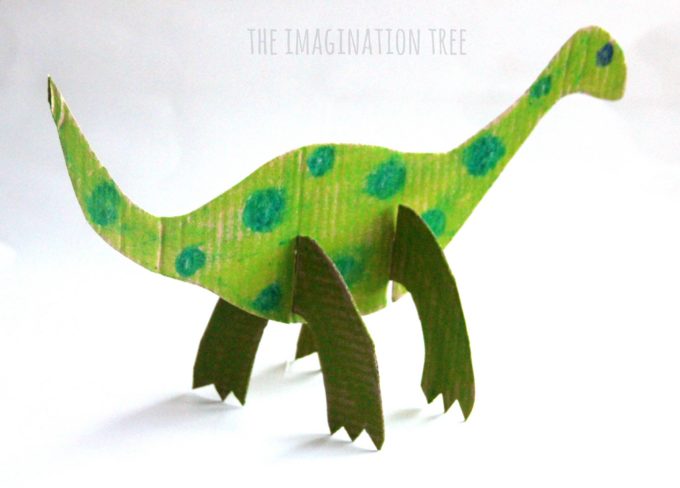 Another easy dinosaur art is this mini-dinosaur realia. It is almost similar to the first item, but it comes with different colors and outlines. Feel free to choose which of these you find more manageable and more attractive for you and your kids!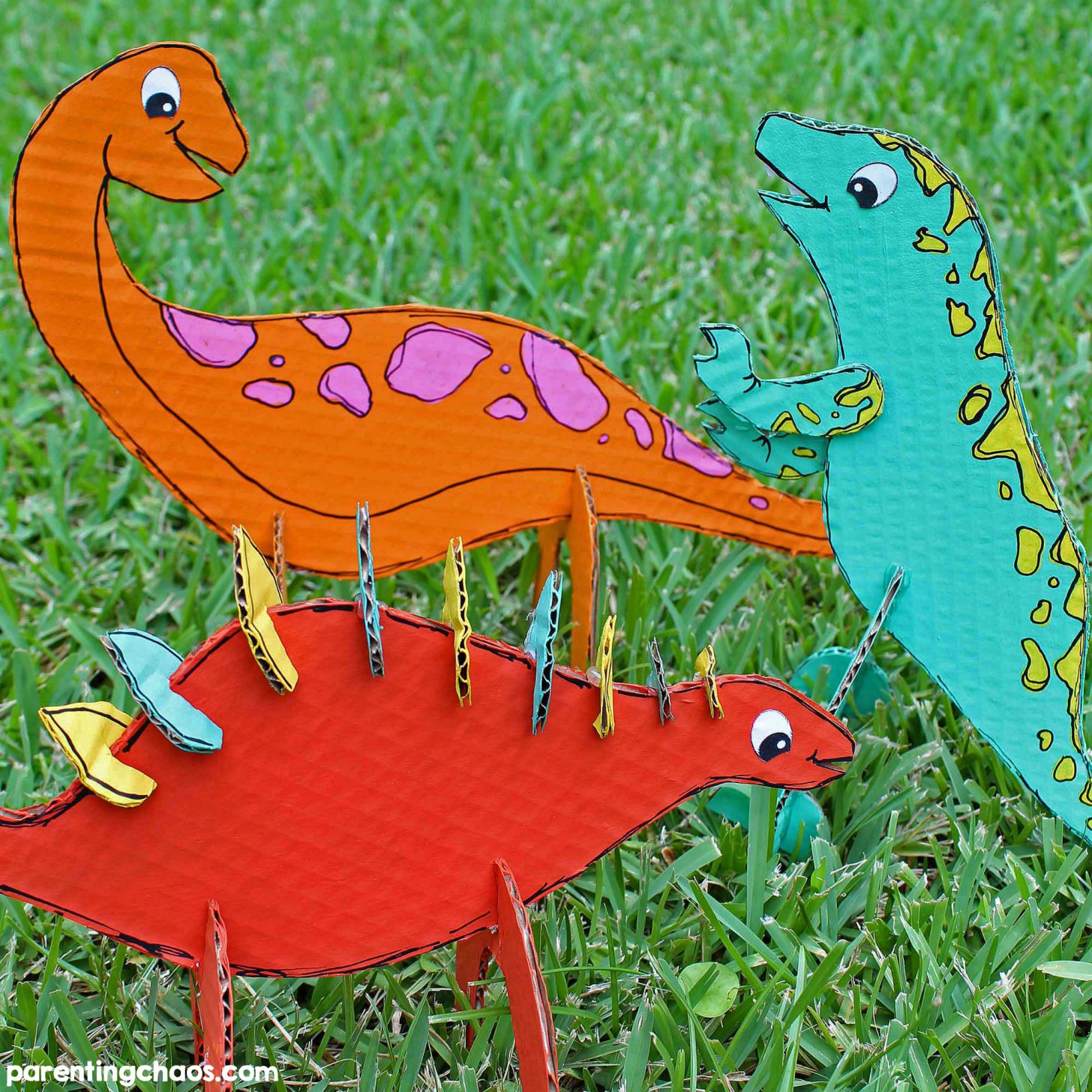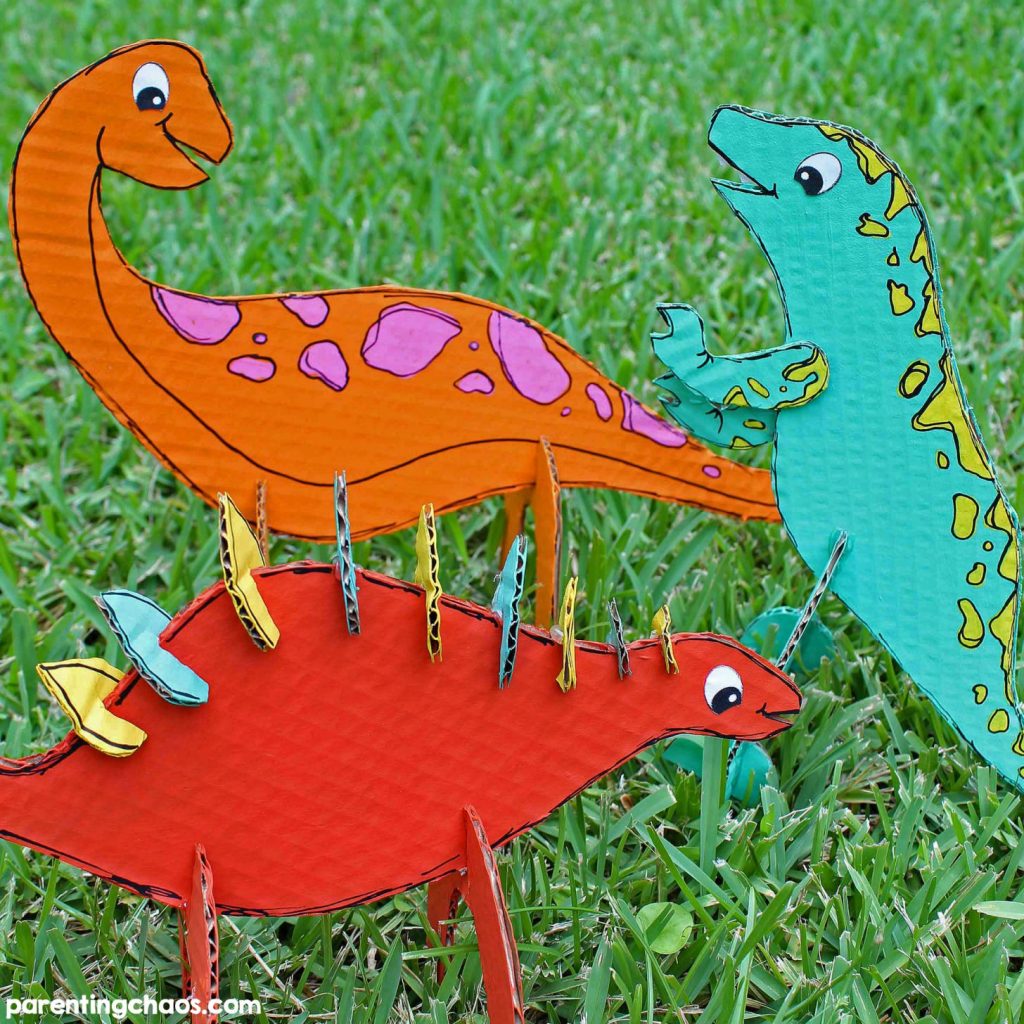 Besides creating beautiful arts, kids also want something valuable and entertaining too. If your kids love to run and play around, this ride-a-dinosaur box idea is perfect for you! After the dinosaur art is finished, your kids can explore outside while riding his dinosaur box.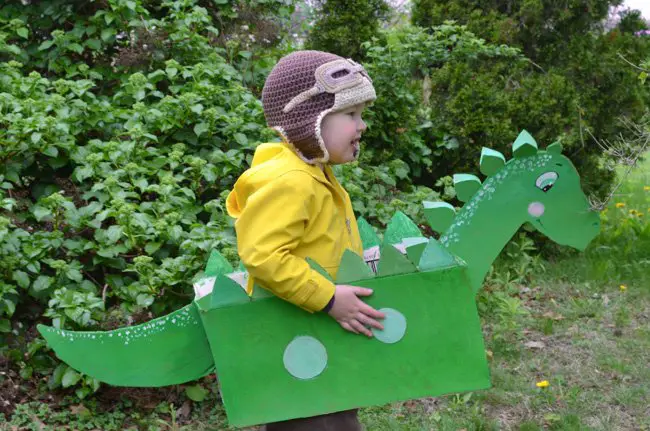 When you have plenty of resources and time doing art projects, this real-life size dinosaur skeleton craft is for you! You'll need lots of cardboard for this project, and if you're wondering how this art can be in real-life size, you have three options for that: scanner/printer, projector, and photocopier. This craft is time-consuming, but I'm sure no words can explain the fascination of your kids when you've successfully done it!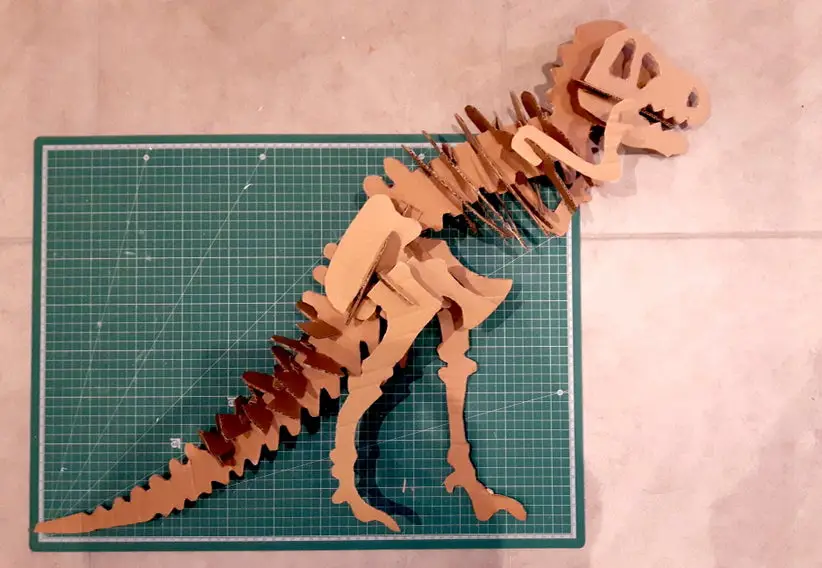 Masks are the perfect match for Halloween Celebration! Create your own costume with this DIY dinosaur head mask. It's a flexible art idea as you can go plainly with it or paint it with something scary or colorful to complete the dinosaur feels on Halloween.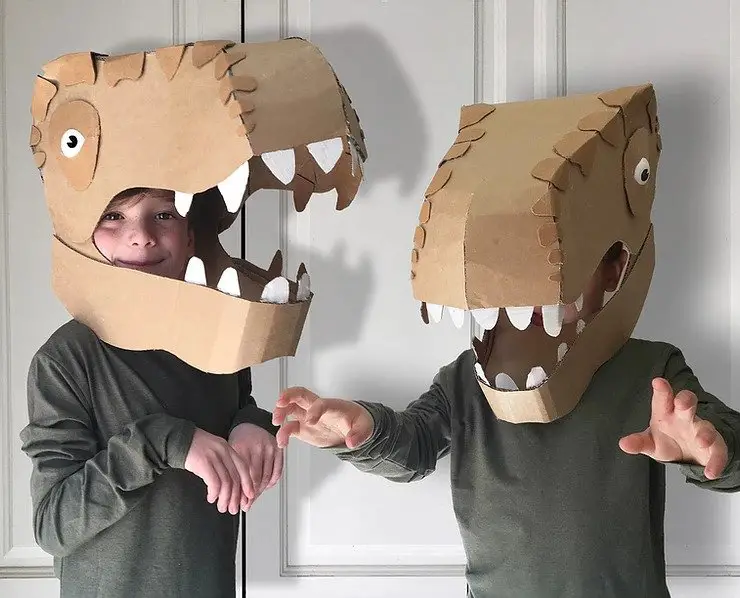 You can also wear a dinosaur's feet if you want to make it simple and save time. The art materials you need here are simple and easy to find at home; they are also flexible, so you can change them, depending on what's available!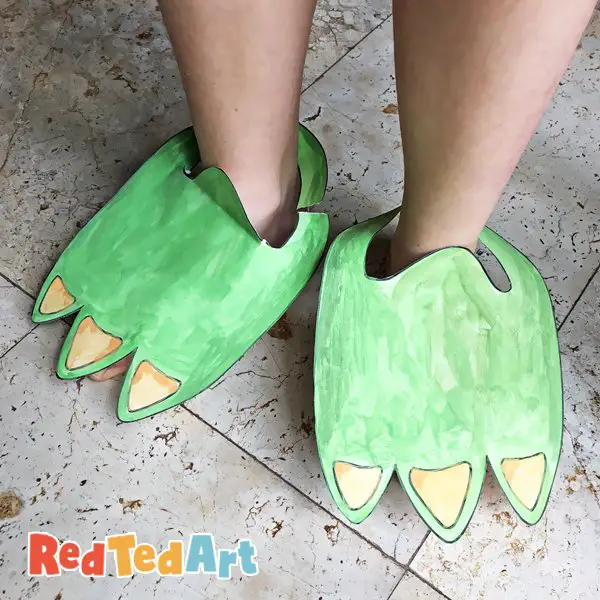 This headdress dinosaur box costume is another way to make a dinosaur craft! It's an easy art, but your kids will definitely need 100% of your supervision as it will need a lot of cutting. This headdress can be worn plainly, or you can paint it to make it more lively, depending on how you would like to roam around with it!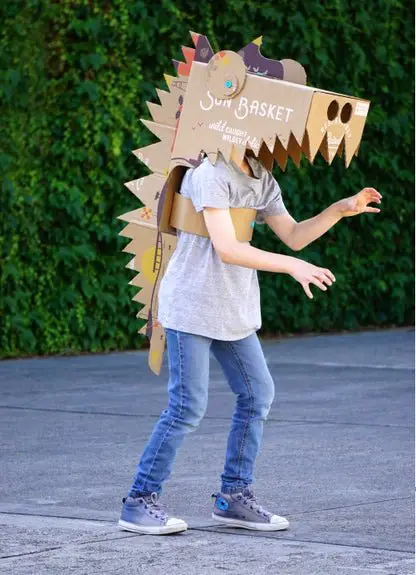 This simple dinosaur DIY craft is still a trend for last-minute art ideas! With common art materials needed, mums and kids will surely love the simplicity of this craft idea!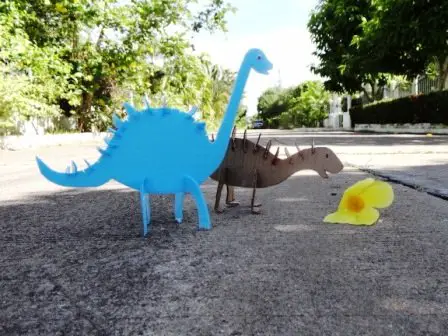 Big shipping boxes stocked at home are perfect for this wear-a-dinosaur DIY box costume! It's an ideal art if you have more than one kid or if you're willing to spend your time playing with them on your day-offs. You need the patience to finish the whole costume, but your hardships will surely pay off as you play with it during family time.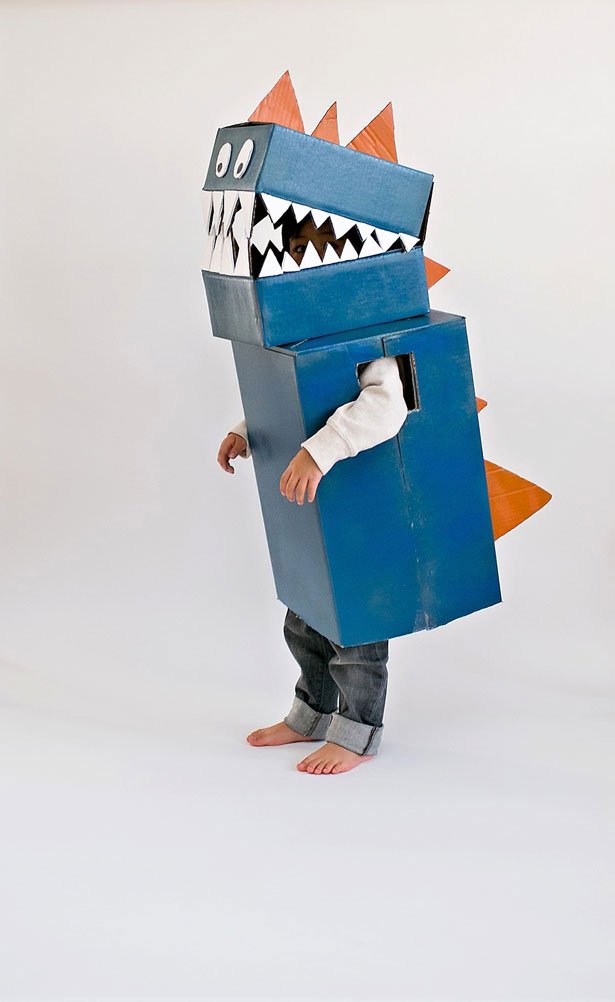 Besides paints and crayons, collage is also another option for making your dinosaur art more creative! This 3D collage dinosaur has flexible materials for the collage part – old magazines, old newspapers, and stocked colored papers.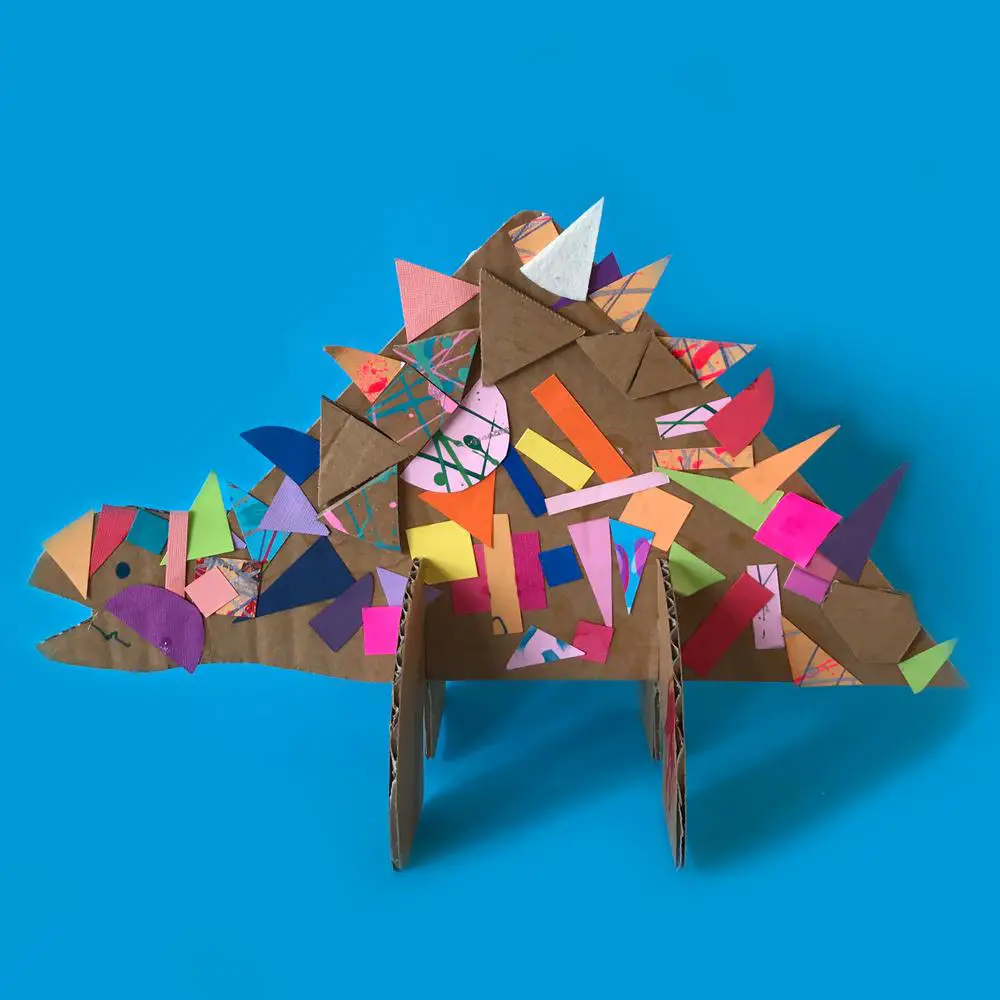 Save your precious time with this ready-made coloring dinosaur costume! This costume is available on Amazon for only $16.99, but don't worry because your kids can still be creative with the coloring and doodling around the dinosaur costume before wearing it.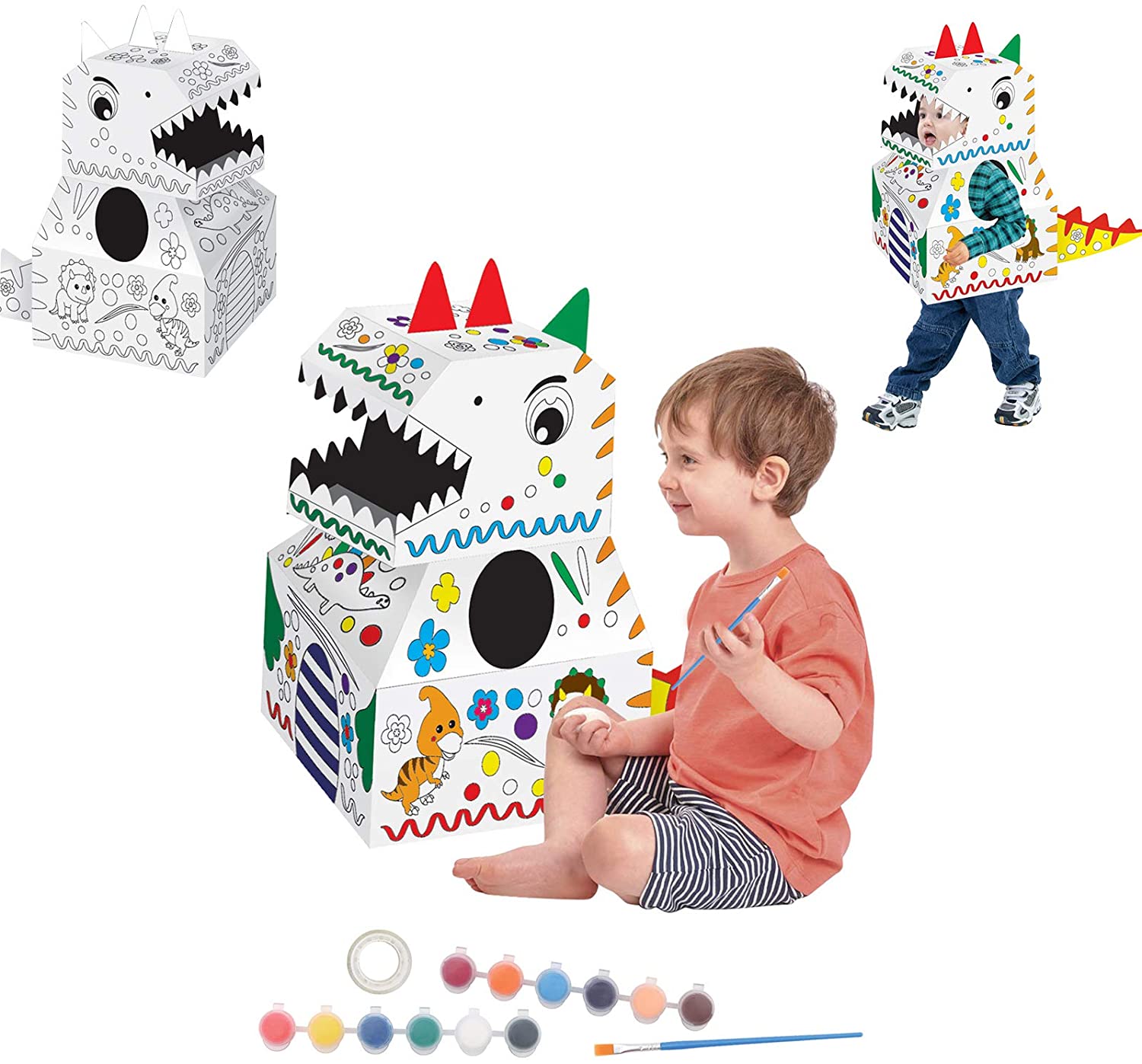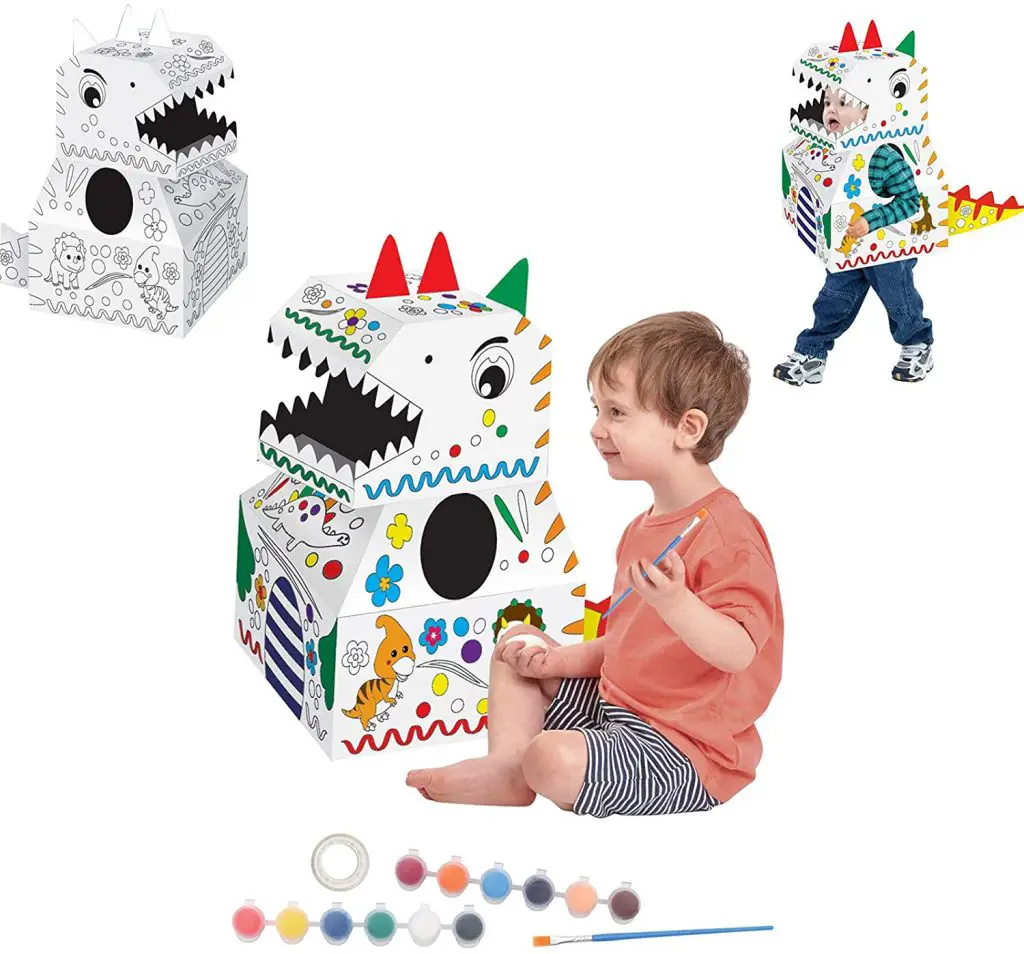 Check these free printable dinosaur templates, too! These are also convenient for busy mums and playful kids who want to save time creating their arts. The template links are available on their websites, so you and your kids have several options.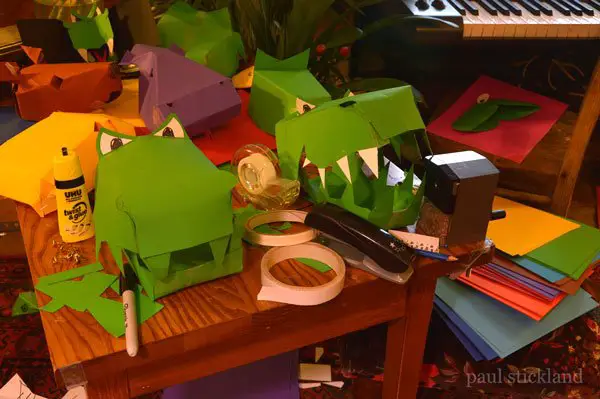 These DIY dinosaur masks Halloween Costumes are perfect for mums and kids who want options. These masks are available for do-it-yourself or inexpensive templates on their websites so that you can be creative or time-savvy!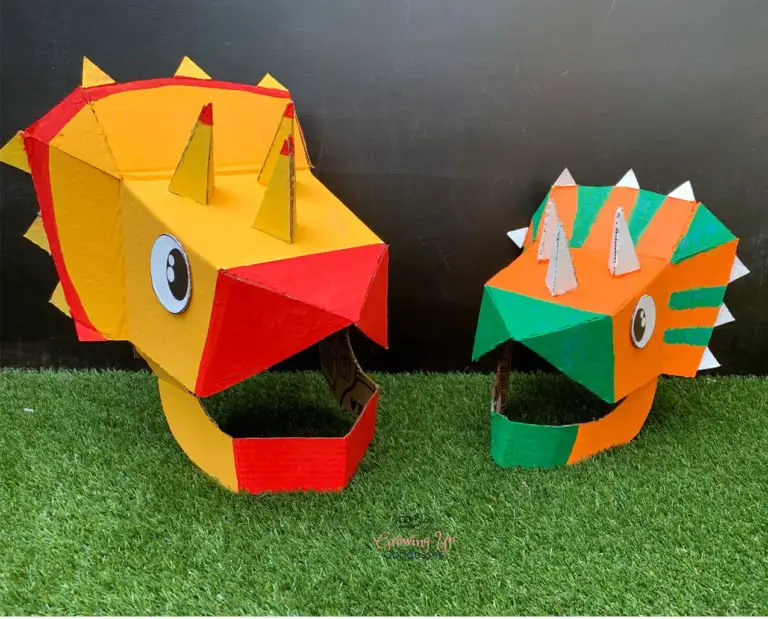 Kids who are fond of painting but not of assembling can still enjoy creating dinosaur crafts with this paintable 3D dinosaur standee. This craft is available online; wear it plainly or paint it with scale before wearing, depending on how you like to present it!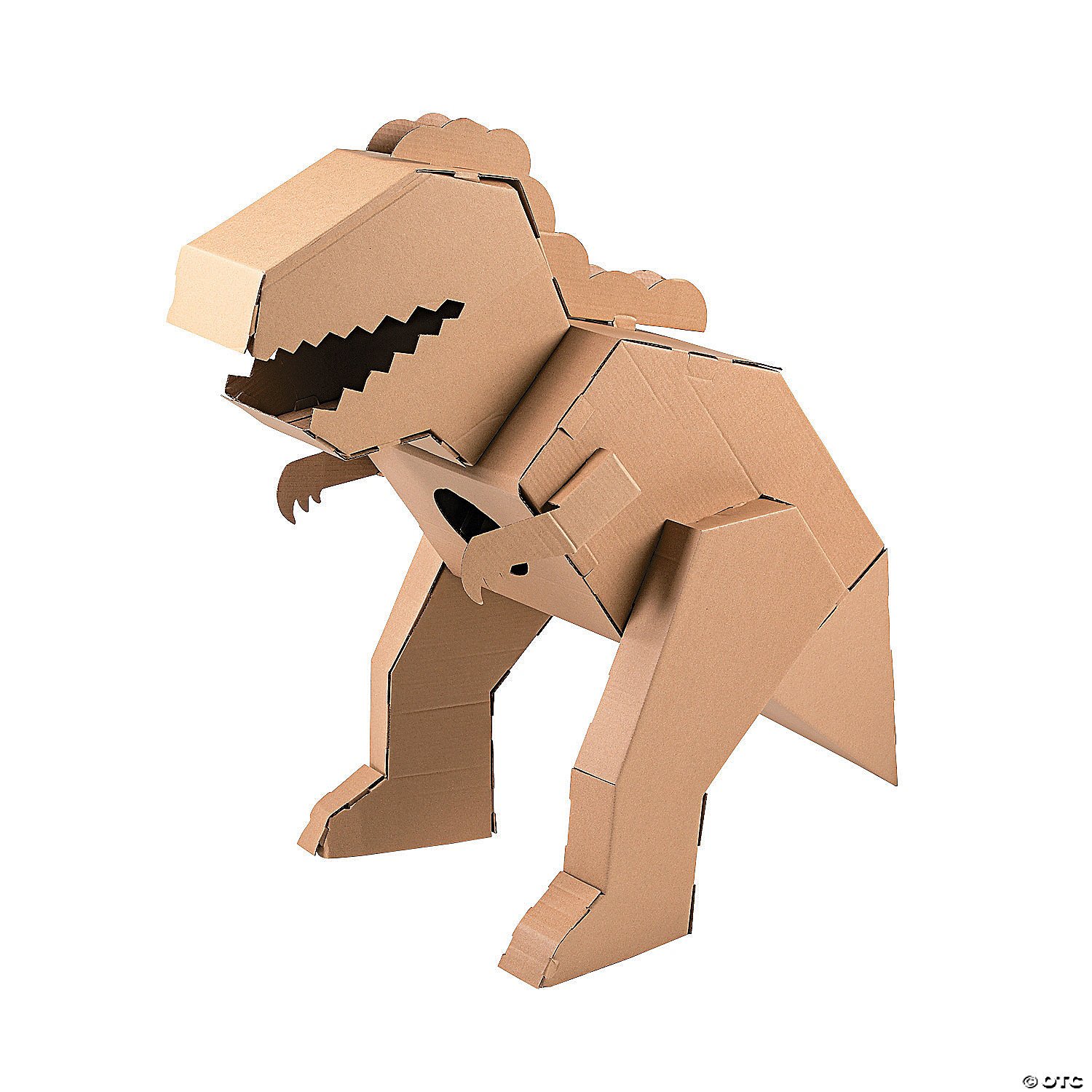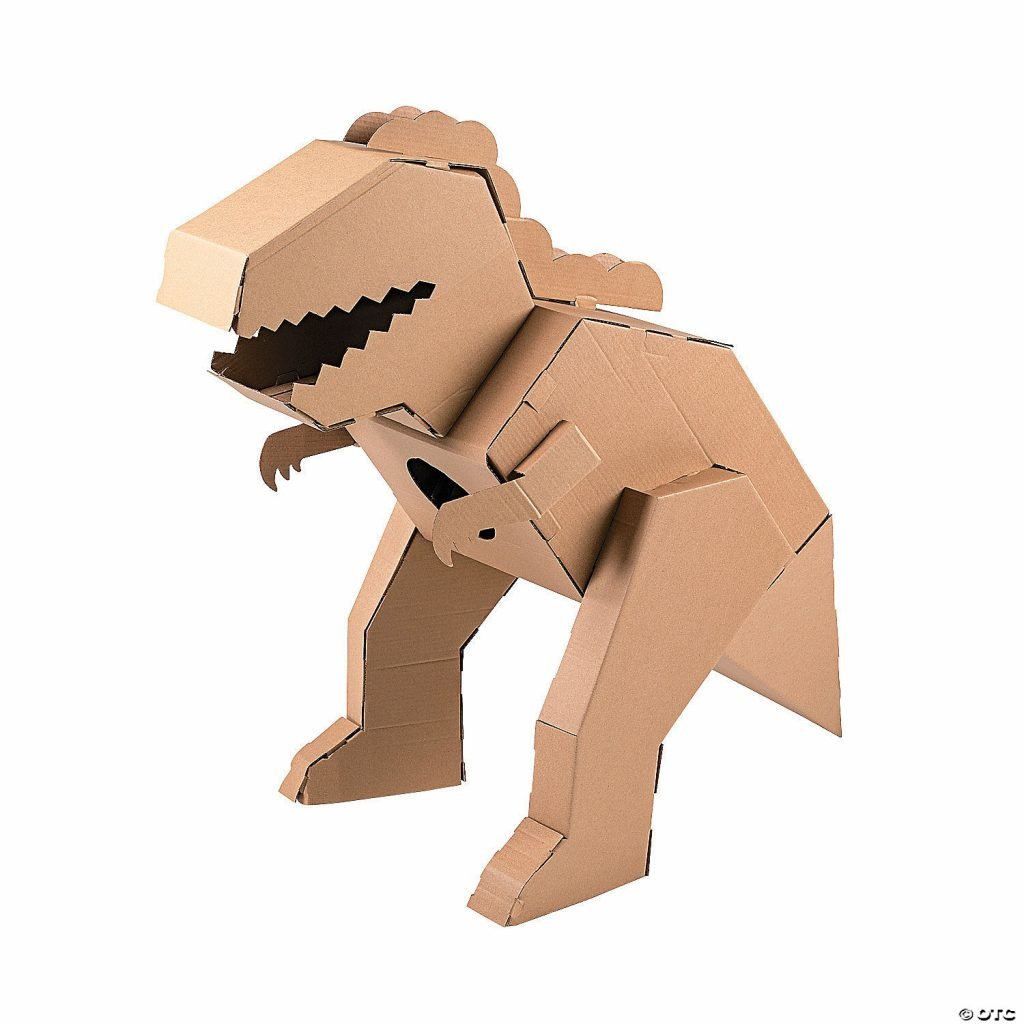 Besides the dinosaur's different parts, their skeleton is another art to make through large templates and plenty of cardboard. So, if your kids are very fond of dinosaurs and they want something big and boney to display in their rooms, this art is the perfect one!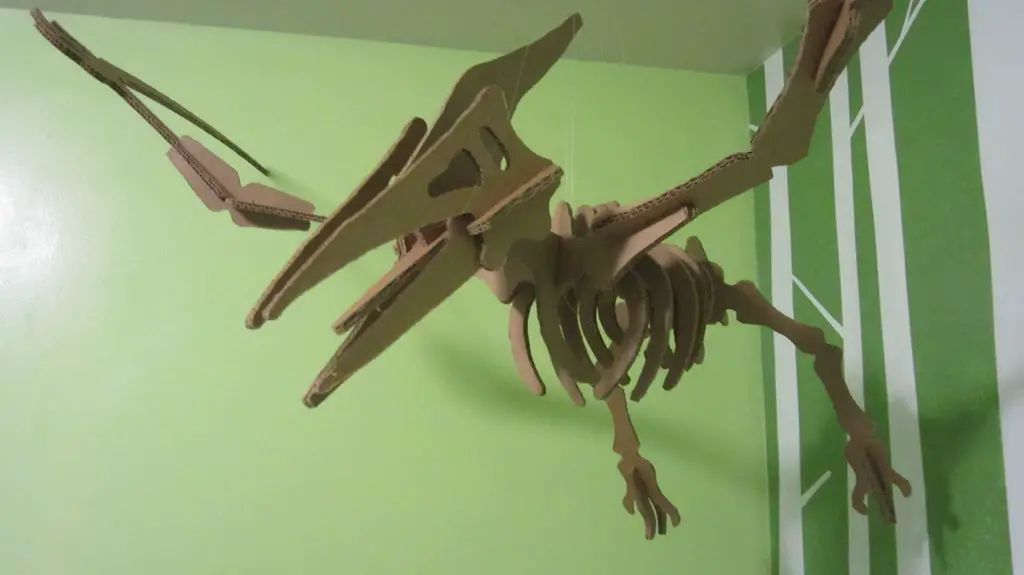 This easy-to-make dinosaur mask idea is another option to make with your kids! The kids will surely enjoy painting this mask, and parents like you will also find it more convenient to make because of the detailed instruction they provide for mums and kids.
This plain dinosaur mask and claws are also customizable. Paint it or wear it the same will give you the face of a dinosaur! They are perfect for kids who want to pretend-play with friends, their sibs, or even with you!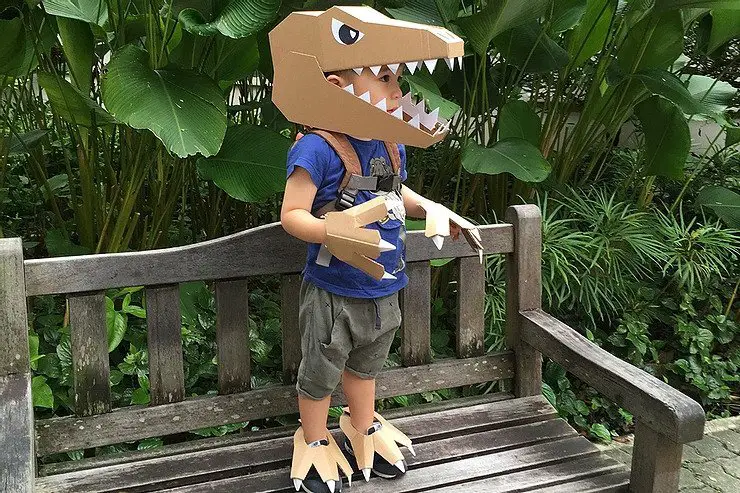 Kids also love to wear big shoes and slip-on, especially daddy's shoes! That's why they will definitely love wearing this giant-boxed dinosaur feet DIY art made of tissue boxes. It's simple and easy; they can wear it right after doing it!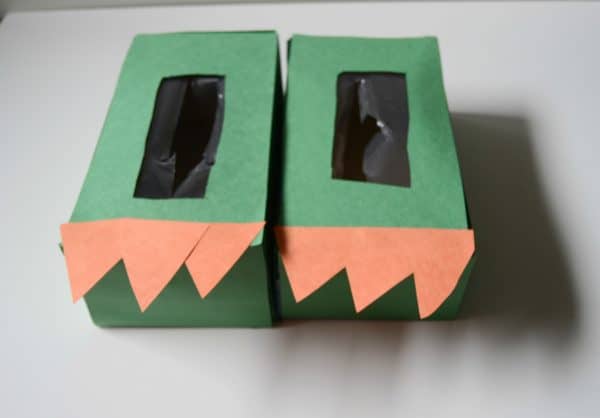 These free printable dinosaur feet are very convenient for mums and kids who want to save time from estimating how big the dinosaur's feet should be. Printing and tracing these feet makes it a lot easier and faster!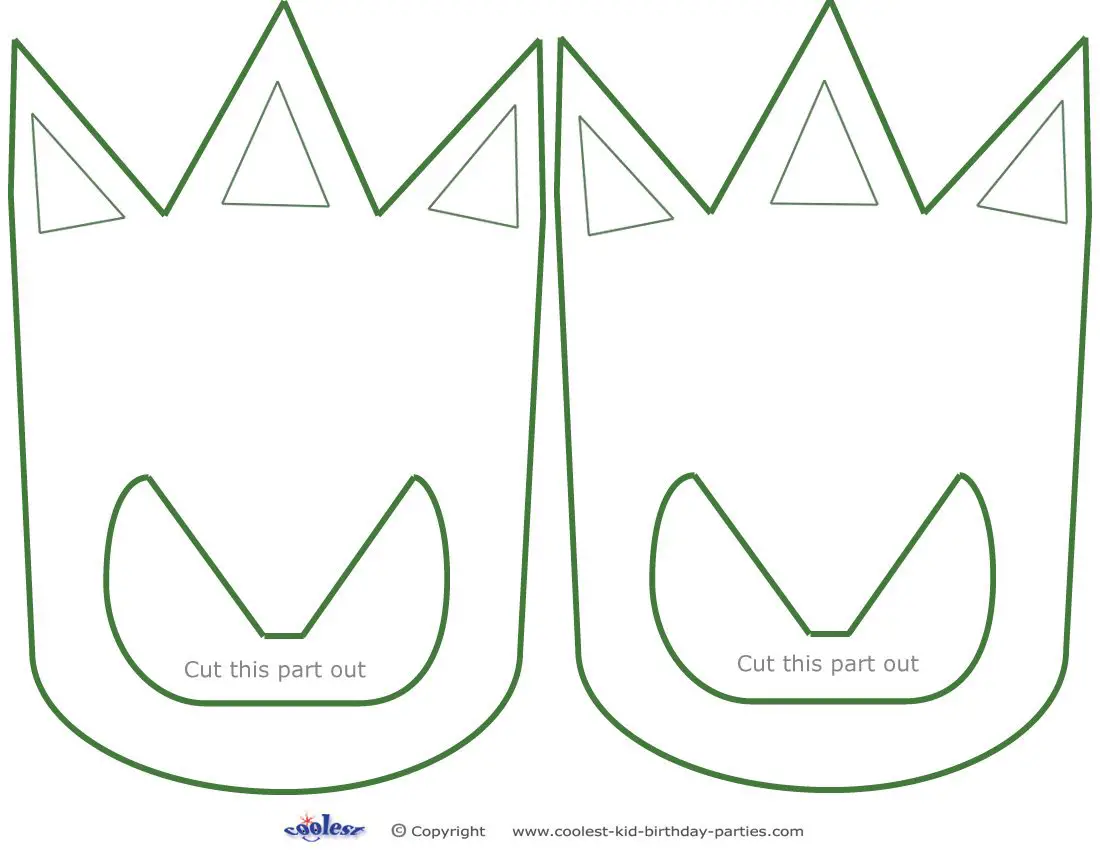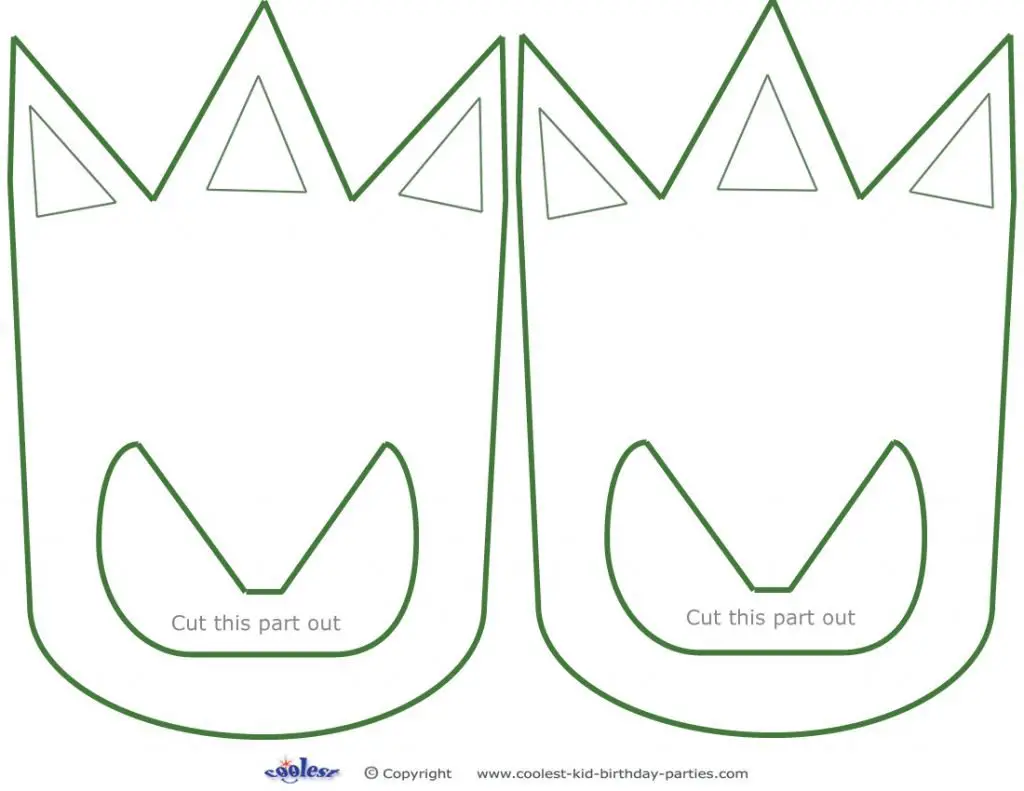 Kids who are fond of artifacts will love this puzzle idea! They also offer free printable templates for assembling this dinosaur skeleton cardboard puzzle, making it time-savvy and convenient!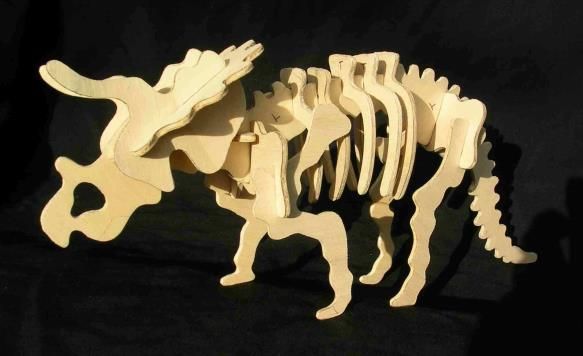 ---
---