20 Simple & Easy ANIMAL Style Toilet Roll Crafts Ideas For Kids
Are you thinking of a fun and interactive way for your kids to learn about animals? We got you! All you need is empty tissue rolls, basic art materials, and a lot of creativity! Here's a list of easy animal toilet roll crafts for kids, toddlers, and preschoolers that they will surely love.
On top of saving mother Earth, these art activities also introduce your kids to learning about different animals in the most fun and interactive way. Creative activities develop their cognitive, affective, and motor skills essential for your fast-growing children. So, to help you with that, we searched for these super easy DIY animal projects that can be done even at home.
We hope you find these as helpful as we did! 
Who says learning stops at Easter Celebration? Include this cute bunny face creation in your Easter-themed decoration to help your child learn colors and creativity without missing the fun!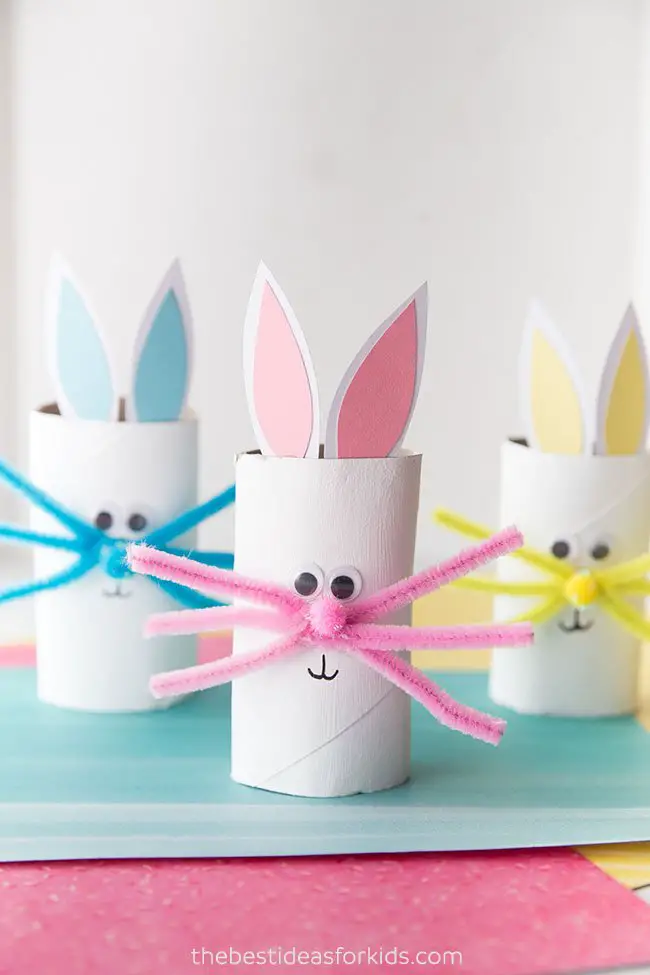 Are you having your Easter-themed decoration at the last minute? Try this simple easter bunny with only five simple materials needed in easy steps! You can finish it in less than ten minutes without messing with everything.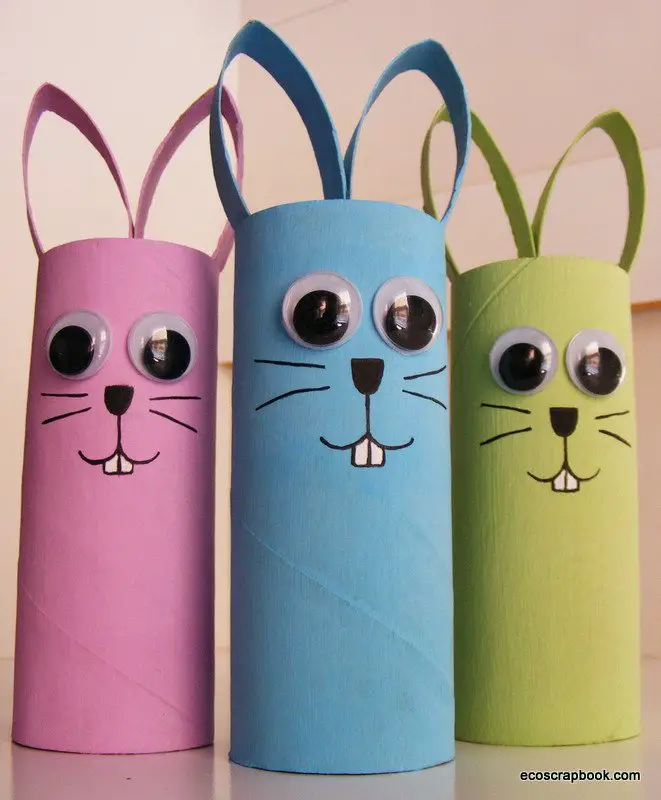 We can always see birds from afar, and as parents, we want our kids to enjoy seeing them in a closer and more focused way, so we have these bird finder binoculars for you. With this craft, you can expose your child to different colors using yarns and make bird discoveries more adventurous!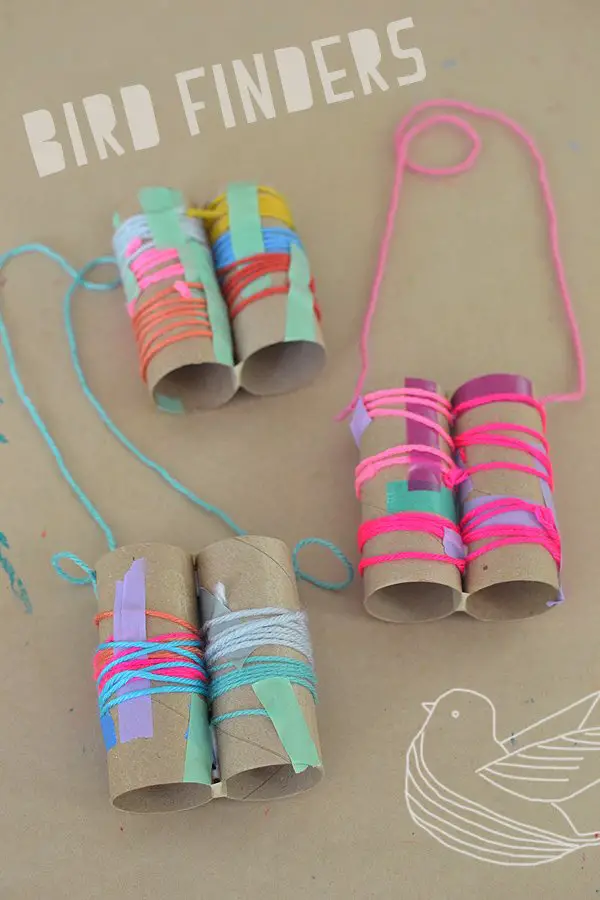 Tigers are very brave, but we can make them cute and easy to deal with for our toddlers! In just four simple materials that you can easily find at home, you can already afford a cute little tiger for your little one to enjoy.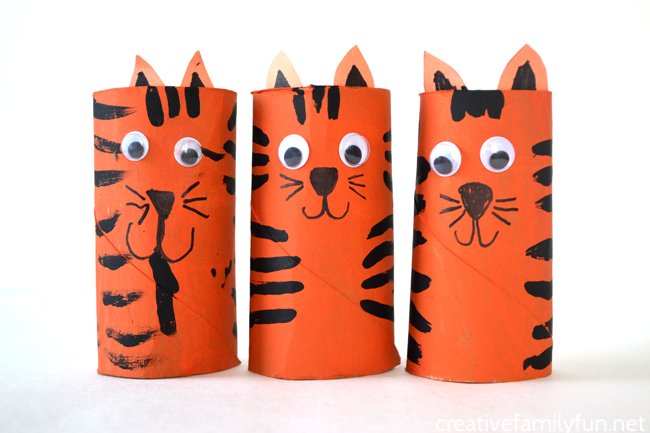 You might think that giraffe is a very complicated art craft because of their long neck, but it's the opposite! These paper giraffe DIY crafts are made of simple materials that are easily found inside your home, and since you have a lot of empty tissue rolls at home, you can easily stack them up to create a long giraffe neck.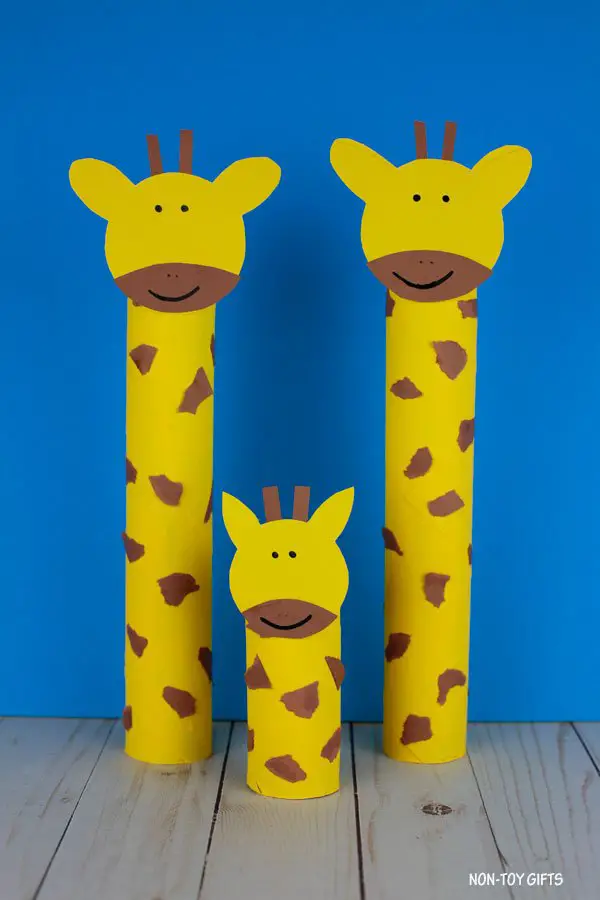 Let's bring an elephant out of the jungle, then straight to your home with this cheap and simple elephant DIY! In less than ten minutes, you can have your cute elephant made with small amounts and parts of the materials needed.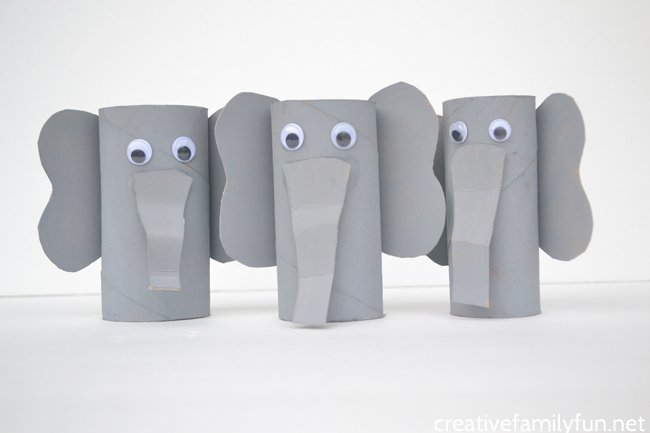 Creativity can be less expensive, especially for budgetary mums, and if that's what you want, this budget-friendly dog craft is a must! You'll only need simple materials from scratch or leftover cardboard on your home.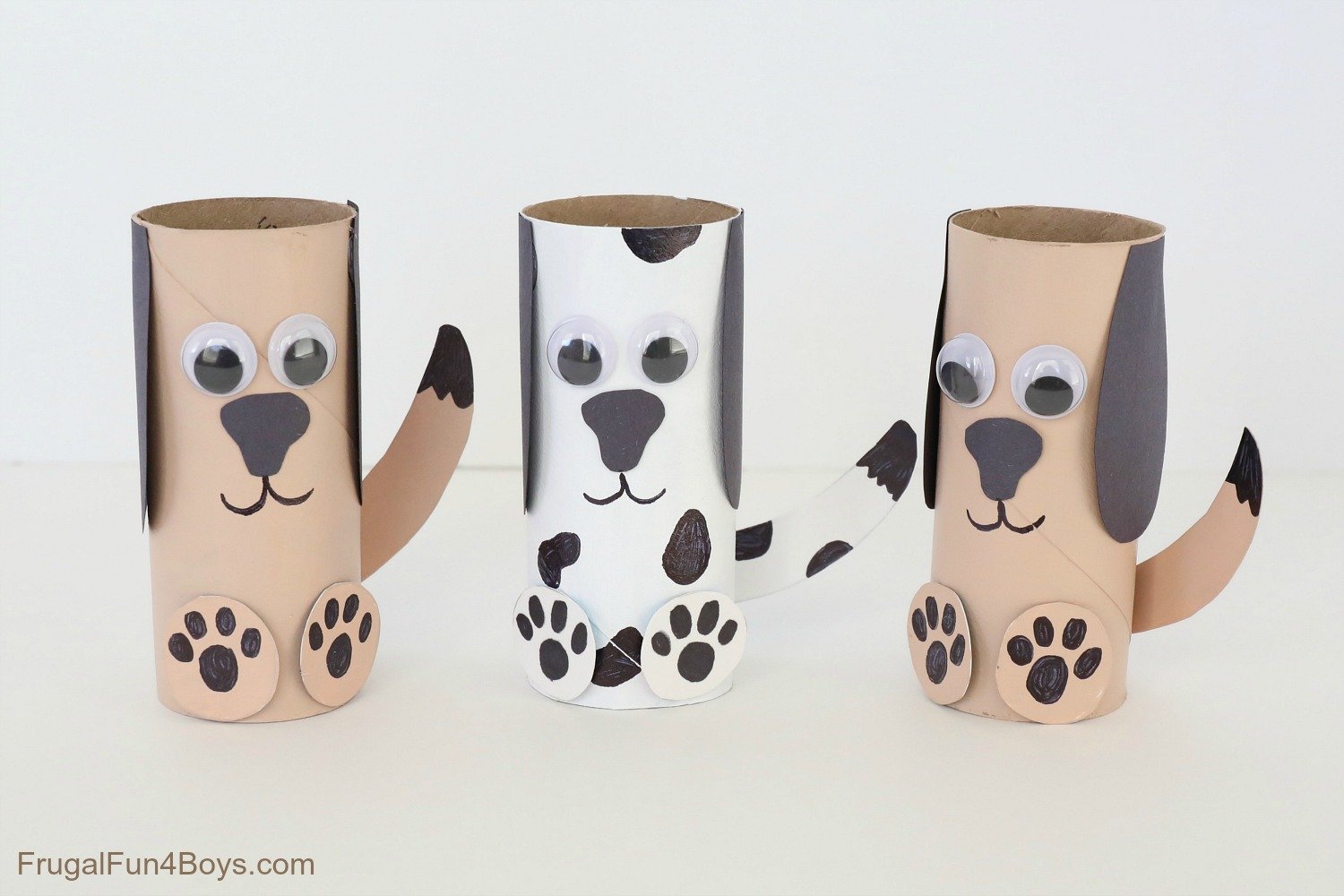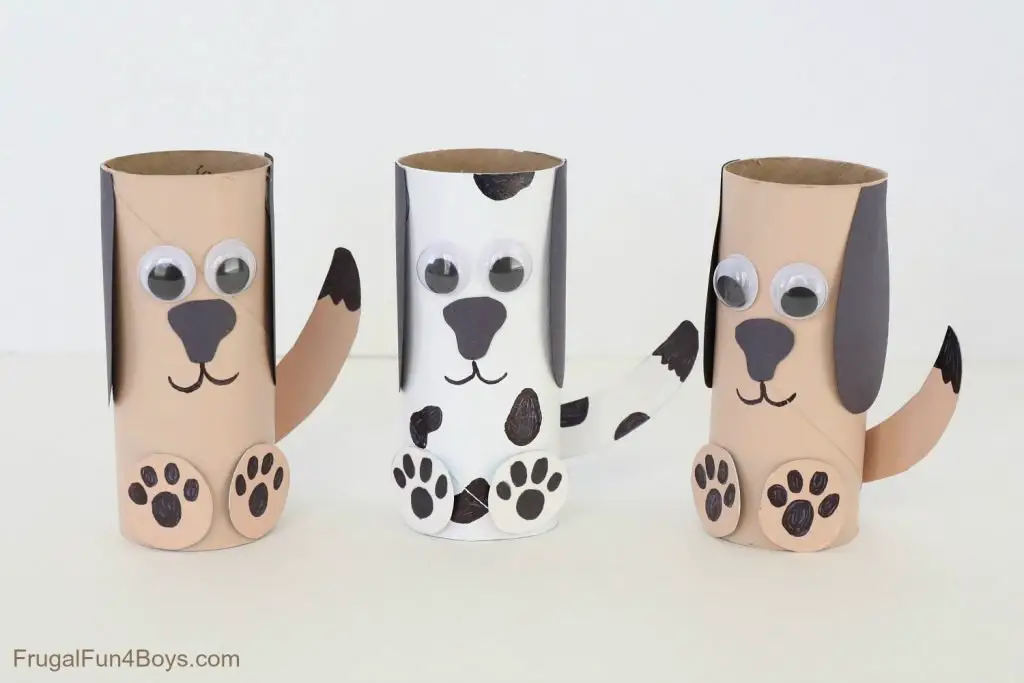 Create cute and child-friendly little lions out of empty tissue rolls with this lion craft project. With four simple steps and bright, colorful materials, your child will surely develop their cooperation skills while having fun!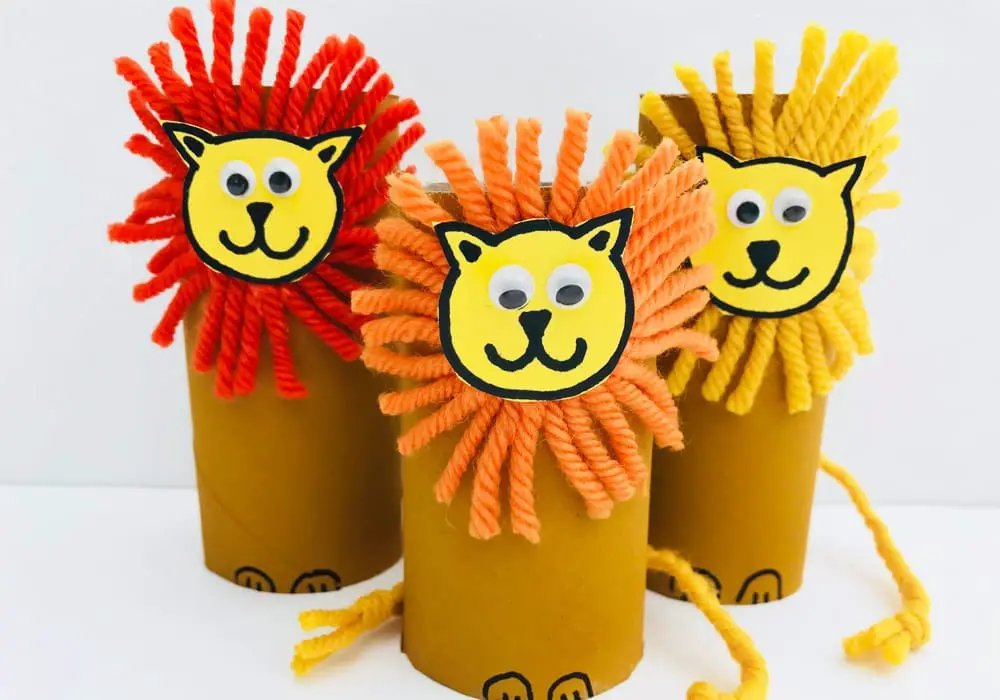 Try this penguin craft in just five simple steps suitable for toddlers and little kids. If you want to teach your kids creativity and patience, this idea is perfect as they will learn both while painting!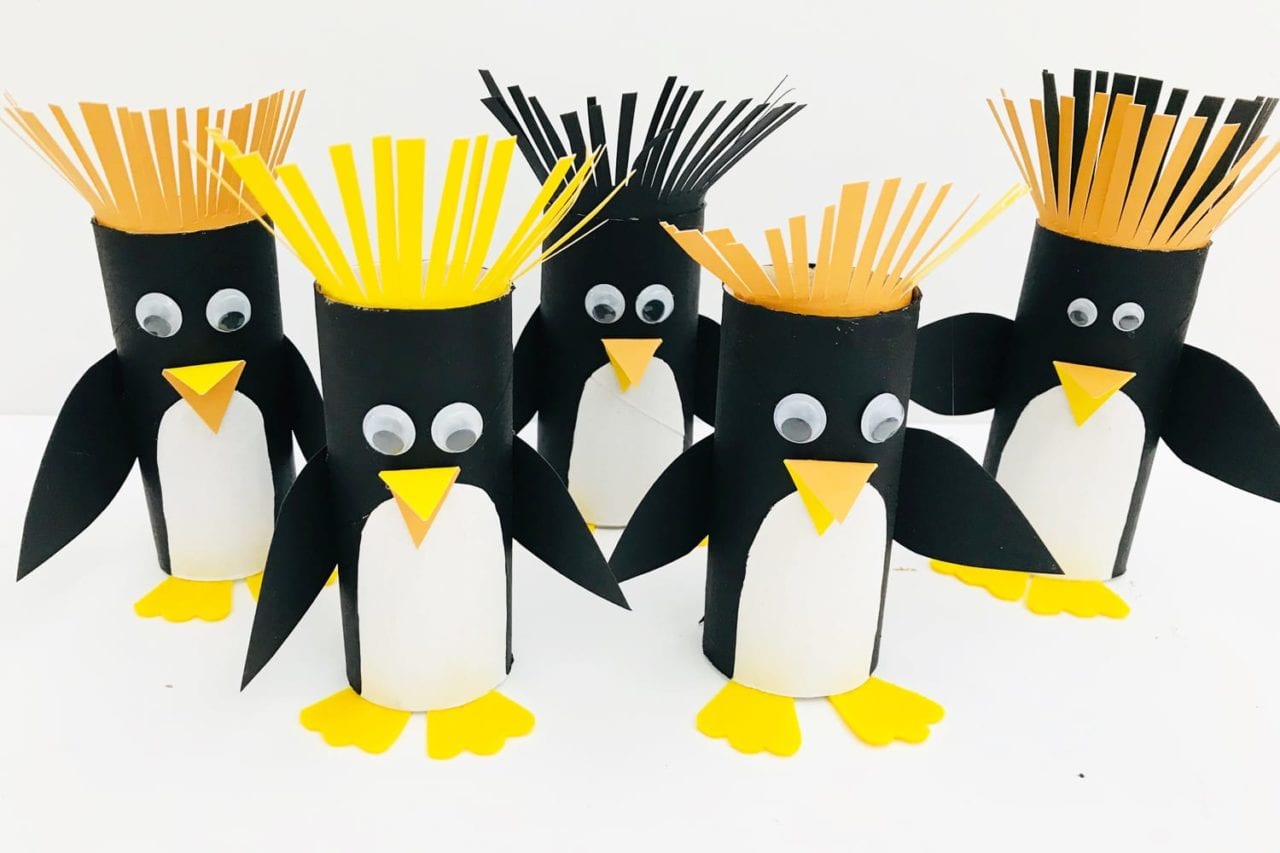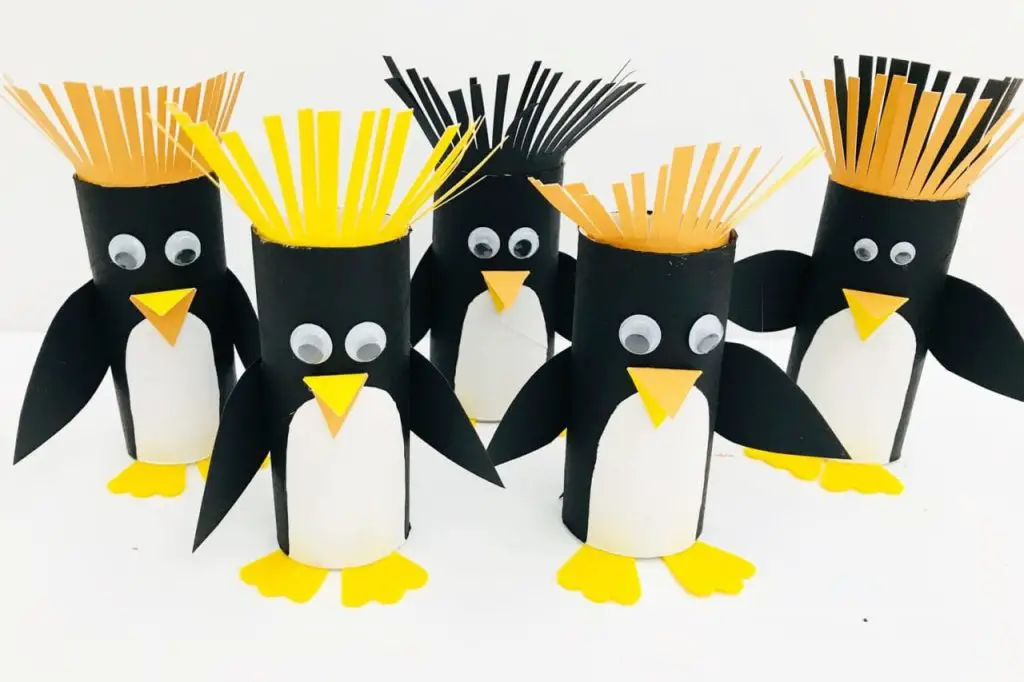 Let your child have a closer interaction with bees through this smiling bee. In just simple steps and easy-find materials, you can make this bright yellow bee!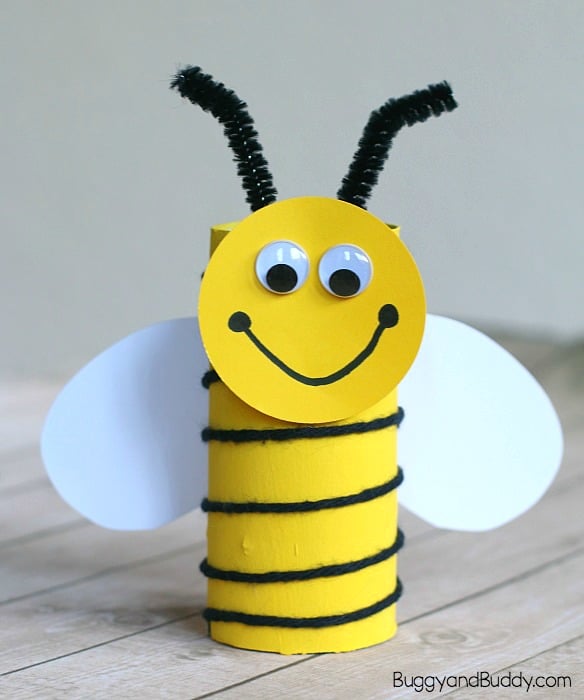 Learn black and red while being creative with this pretty little ladybug! This art project gives your little one several options to participate, making it more convenient for both parent and child.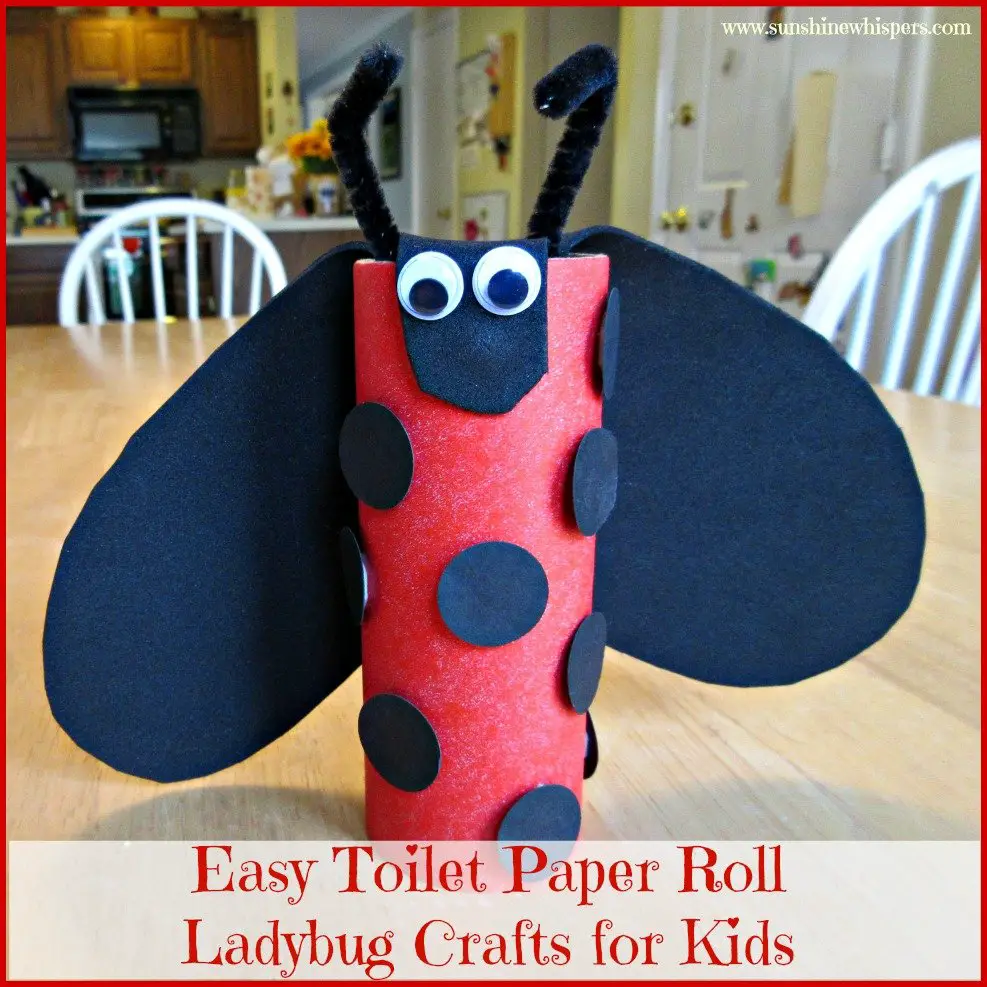 Spend your free time with your kid with the most colorful turkey roll! All you need is four simple materials – paper roll, colored papers, googly eyes, and glue to create this adorable turkey.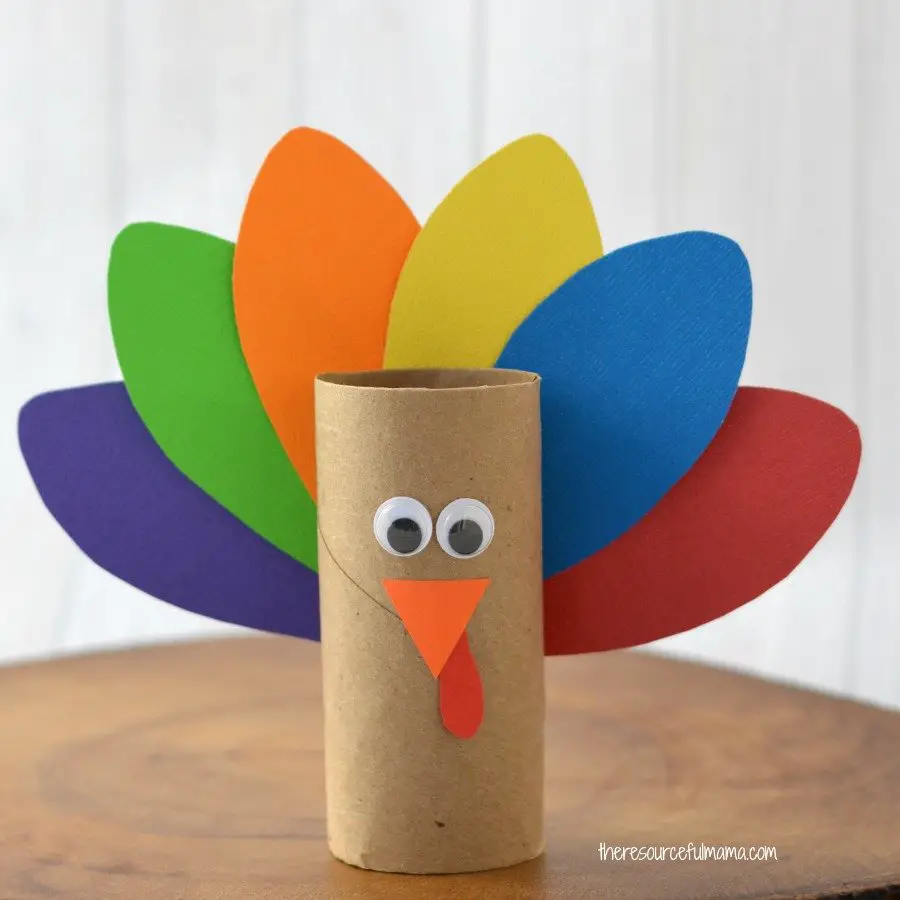 If you have spare buttons that you don't know where to put, this craft project is the answer you might need! Just pick random buttons that you're not using and cardboards to complete your butterfly's wings. Fashionista kids will surely love this art!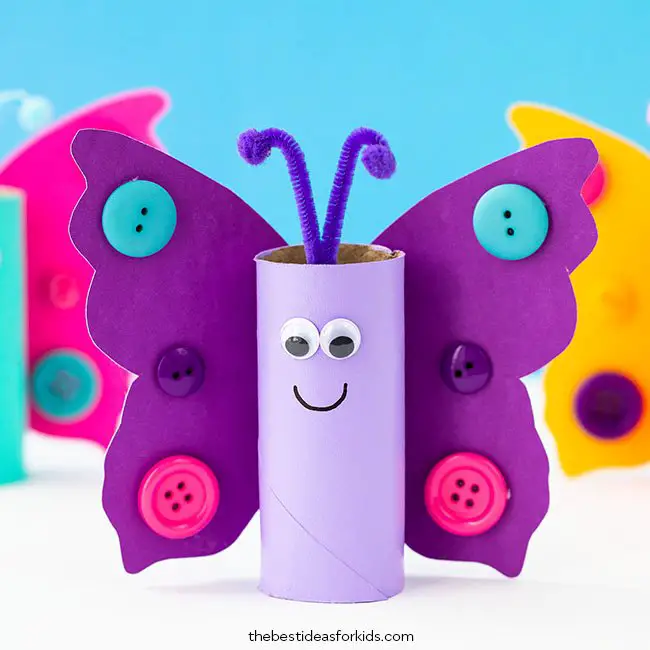 Learn about caterpillars and colors while having several pencil holders with this multi-function art idea! You can learn a lot while doing this art craft – creativity, different colors, and recycling of spare materials. This caterpillar storage may look complicated at first glance, but believe it or not, you'll only need five simple art supplies that are easily found inside the house.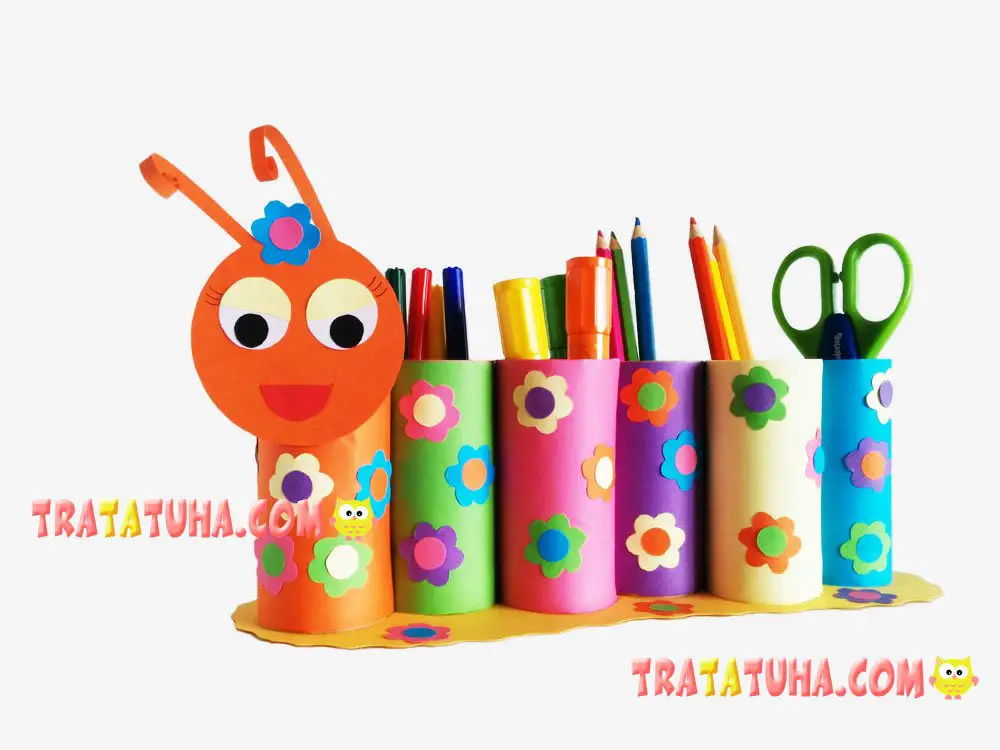 Beat the boredom while rolling the tentacles of this curly octopus! You can create this easy orangey-octopus in just simple steps and art materials that you can easily find inside the house! The art materials you need are also flexible for some changes, so you can replace them, depending on the materials' availability in your home.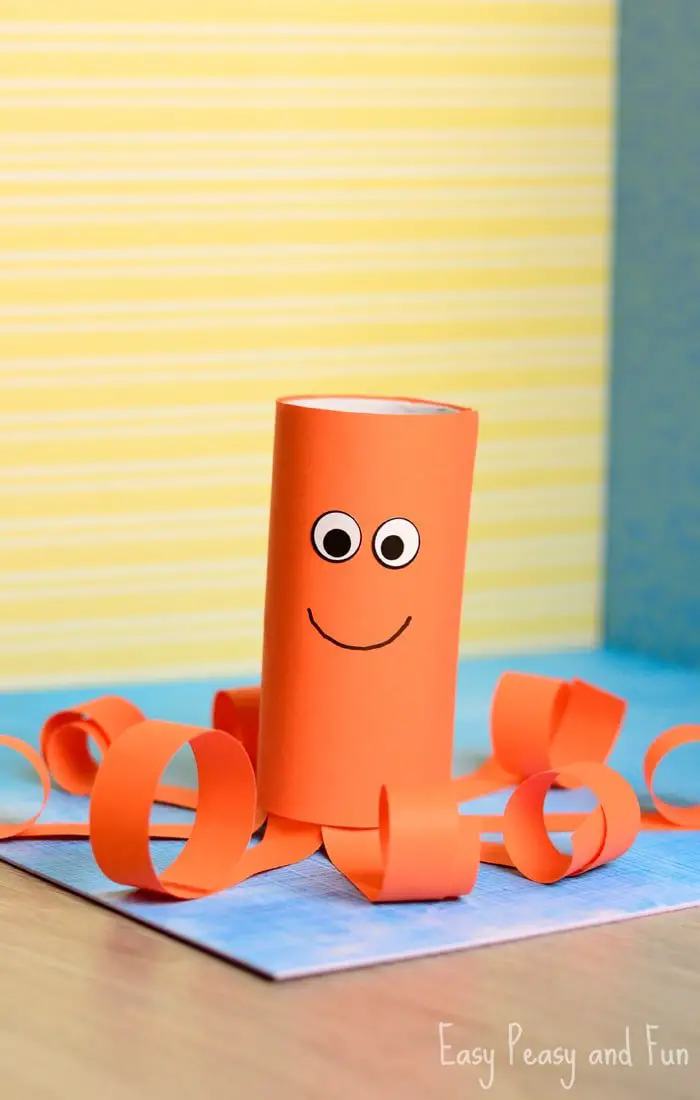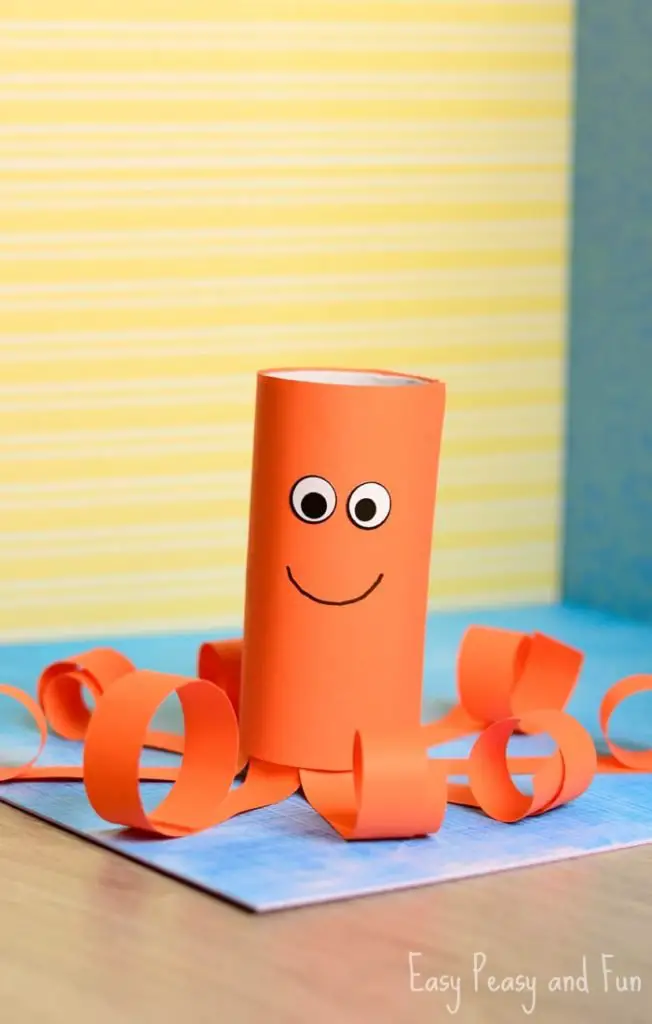 Bring back dragons to life with this fire-breathing dragon roll idea for kids! On top of having simple materials and easy steps, these dragons can also function as toys for kids. Just blow up the other end to make those flames go.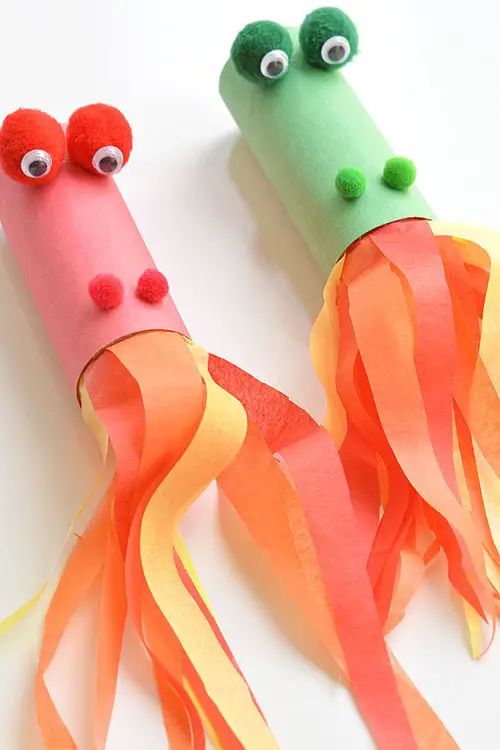 Let kids enjoy the art of painting through this adorable frog art! All you need to have is five simple materials that can be easily found inside the house and a lot of patience in painting and doing it with your kids. You can teach kids how to be patient from painting and waiting for the paint to dry, followed by developing their creativity.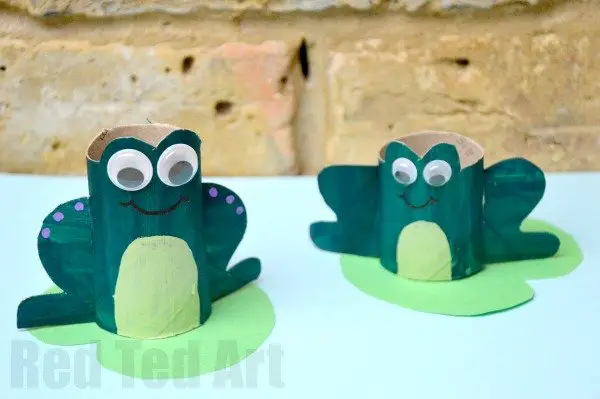 Create this feathery light-colored owl craft with your kids with only six art materials! Kids will surely love their light-colored feathers because they appear as child-friendly owls.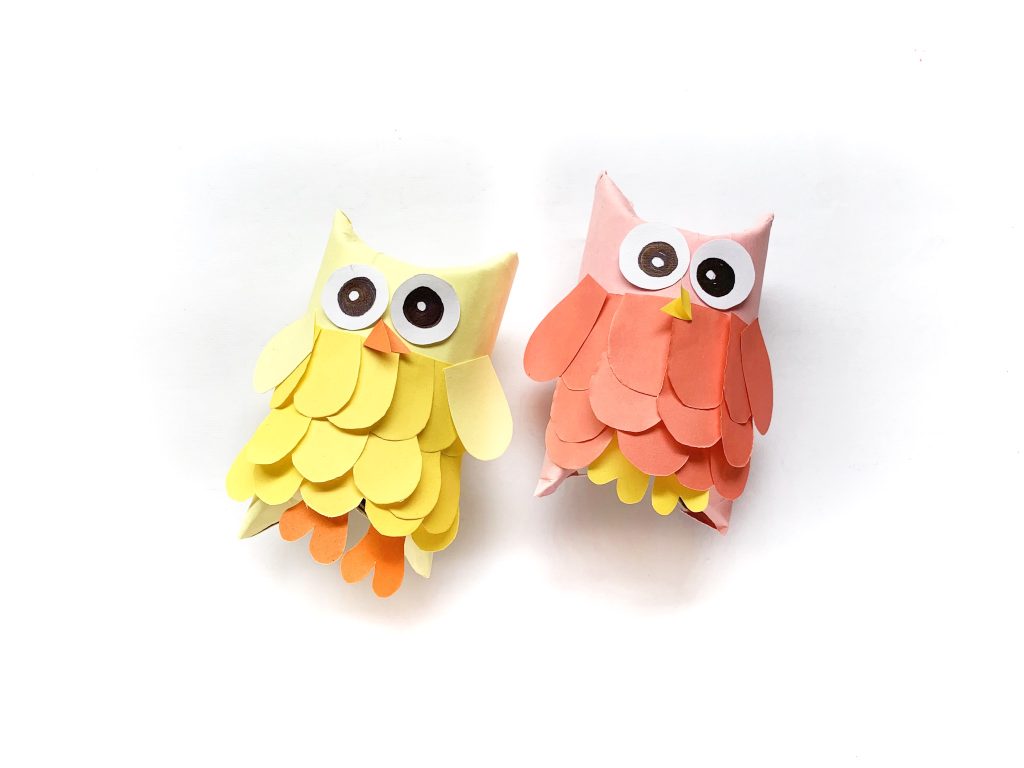 This fox project has only four basic art materials and five simple steps that are not messy for your kids. It's an easy-peasy task that your kids will enjoy doing!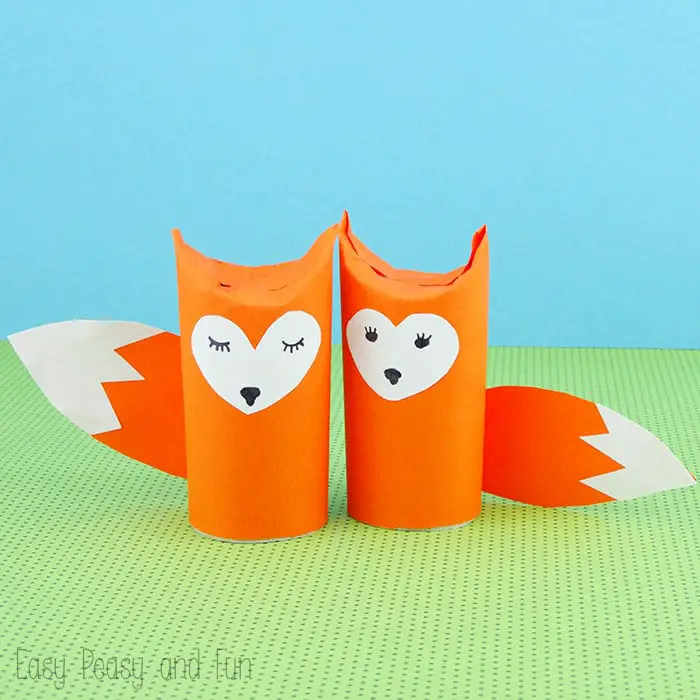 Conclusion
Have some spare toilet rolls lain around? Instead of tossing it away to the landfills, do something helpful for the Earth and fun for the kids! Here are some easy, simple, yet creative, and affordable DIY animal craft projects for your kids!
---
---