20 Clever and Educational Diorama Ideas For Kids
The diorama is a 3D boxed visual representation of anything – nature, habitat, scene, home, outer space, etc. It is usually used as an educational tool inside the classroom so kids can have a closer experience with what they need to learn. Teachers are the number one users of this diorama art, but parents like us can also engage our kids with learning! You know, learning by doing, according to John Dewey, the American Philosopher, is the highest form of learning; that's why kids learn best with interaction. Besides interacting with parents, classmates, teachers, and the lessons, children also practice everything they need to know. If you're looking for easy, child-friendly, educational shoebox diorama ideas for school then you've come to the right place. We hope you will find these as cool as we did!
Bring the jungle in a box! With flexible materials needed, it's easier for kids to complete this African savannah diorama project. They can use pictures of animals and trees from old books and magazines, draw, glue the animals on the shoebox surface, or make them standees, depending on how they like to present their projects!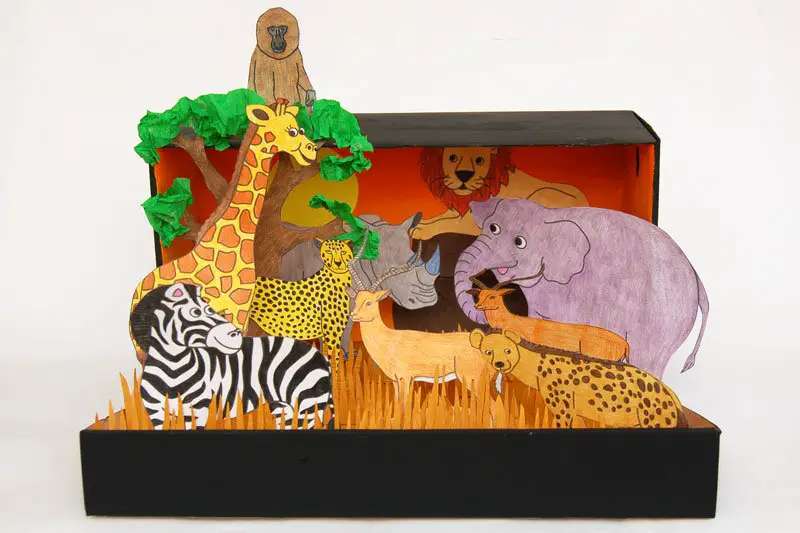 If your kids love cold places more than hot places, this ice-cold polar habitat diorama Idea is for them! Together with the penguins, sea lions, and other sea creatures, you can experience the coldness of the polar region. You just need basic coloring materials and blend, making them more artistic and creative.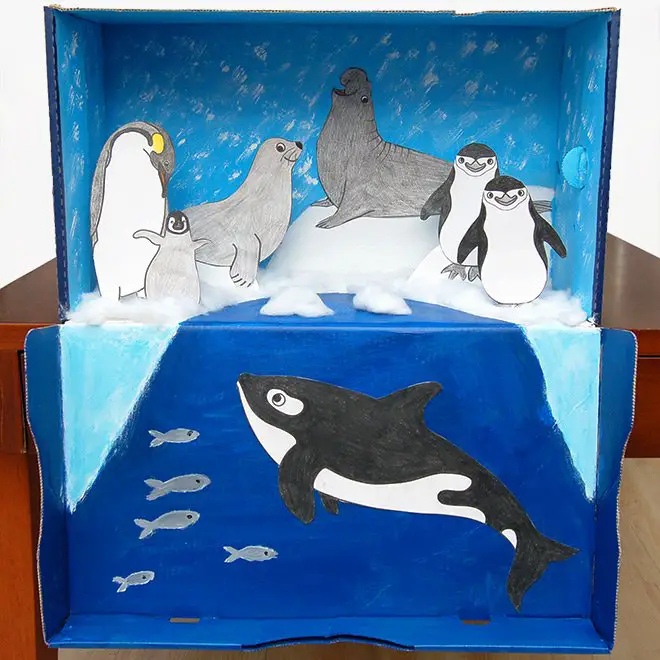 Dinosaurs are Jurassic, but they are always alive in our kids' minds through tv shows, movies, and cartoons. With that, this Jurassic feels dinosaur diorama will bring your kids to personal interaction with dinosaurs and their habitats! They can include anything they feel Jurassic; they can even put pictures of the family, so you'll all have a Jurassic tour!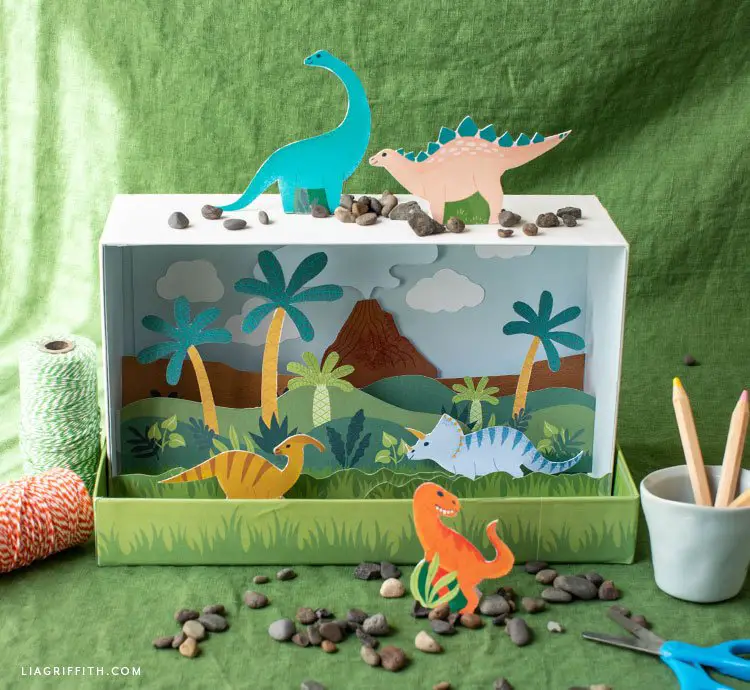 Tropical rainforests are full of life, so if we want to teach our kids the connection between living things, non-living things, and their nature, this DIY diorama is one way! For less than $20, you can have your DIY tropical rainforest diorama finished!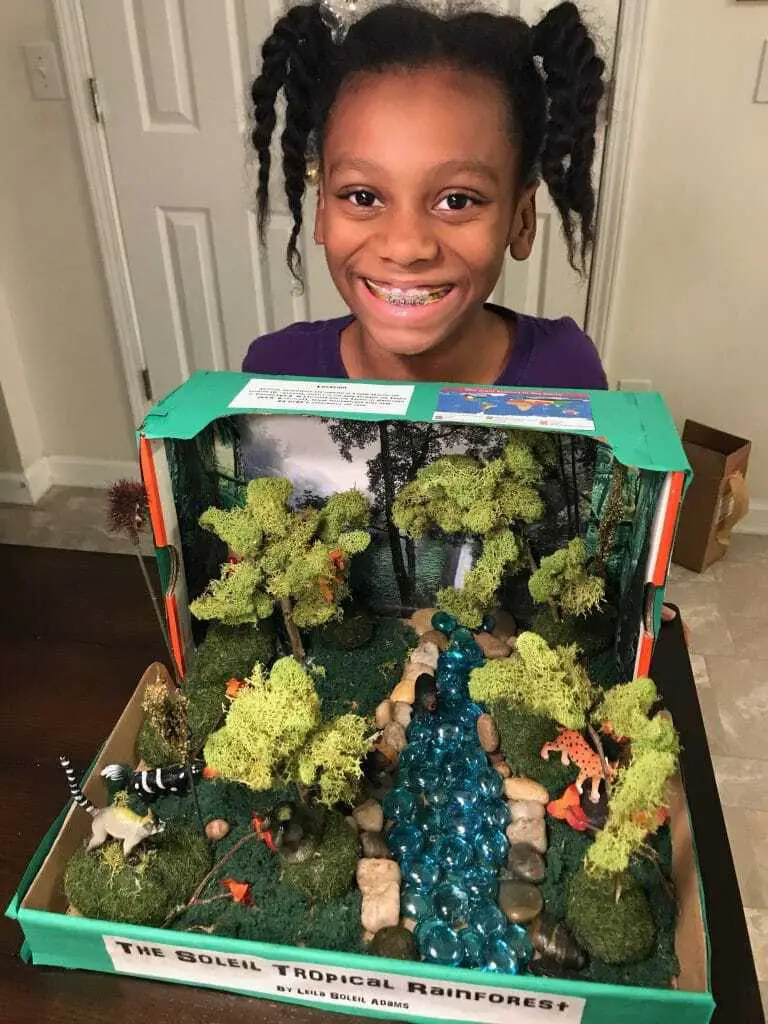 Kids are also fond of outer space-related activities, and making their favorite activities educational help them love learning more! This creative solar system diorama project is a closer interaction with space, planets, and heavenly bodies. Its steps are also customizable. You can have the planets stand with sticks in them, hang them with threads, or paste them in the shoe box. Regardless of how you would like to present it, the kids will surely love it!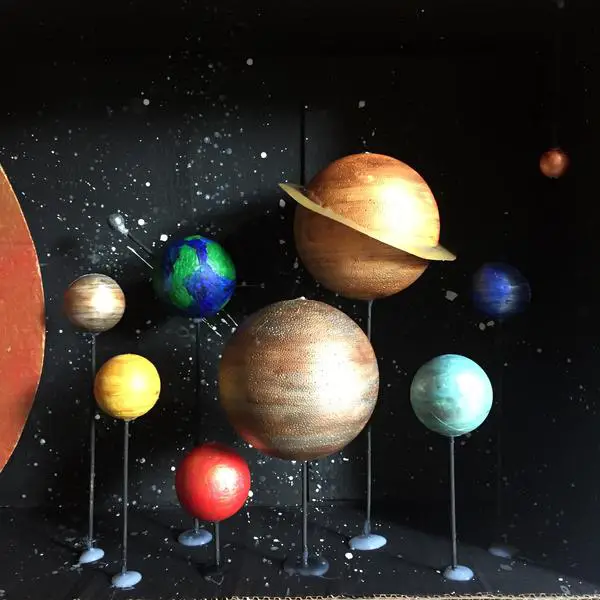 Educating your kids about coral reefs is one way of teaching them how to take good care of themselves and the animals living in them. Remember that kids are visual learners, so they will understand a concept better when interacting with it. Besides, this diorama idea is so easy and simple, from coloring to cutting and pasting the animals needed.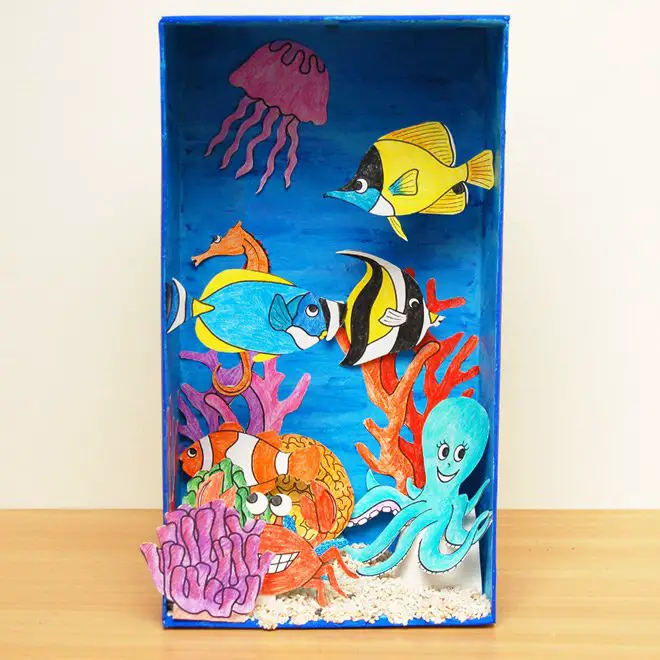 Landforms play a significant part in living and non-living things, so it's only right to teach kids how they function. With this fantastic landform diorama, kids can visualize how they work without going outside. It's very convenient for mums and kids who like to learn but cannot go outside.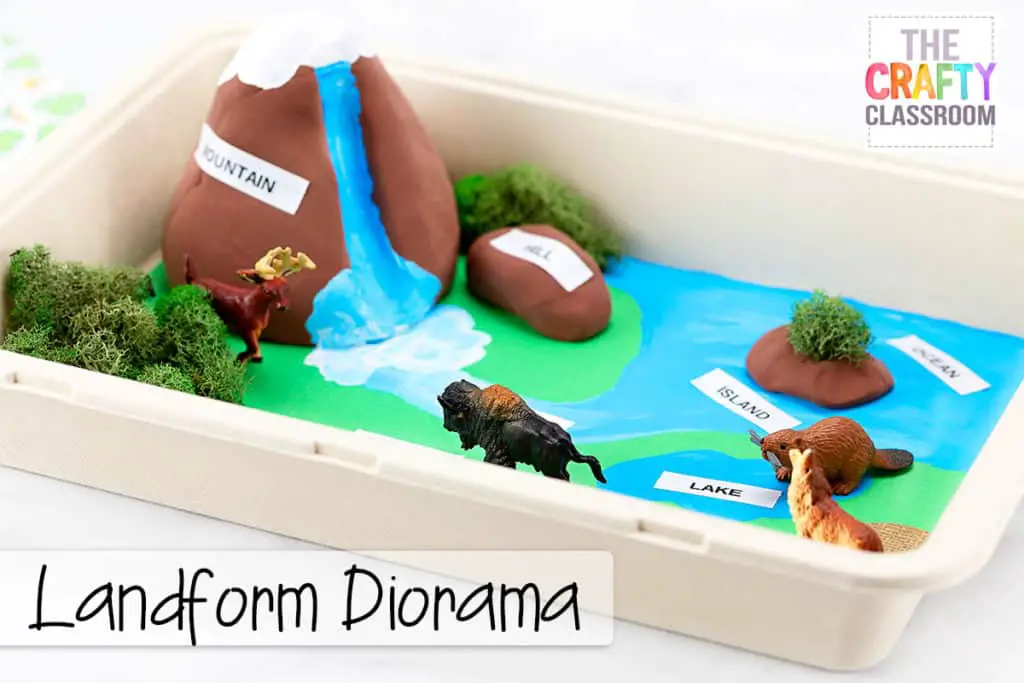 You might think that it's hard to put life in a rainforest in a small space, but you got it wrong! This mini-rainforest diorama idea brings you and your kids to live in a jungle with creativity and patience. It's a very kid-friendly art because a natural rainforest isn't really one!
Life underwater is always magical and mysterious because we only see them in books unless we already experienced underwater adventures. That's why this breath-taking underwater diorama craft will take you and your kids to a new level of adventures and learnings!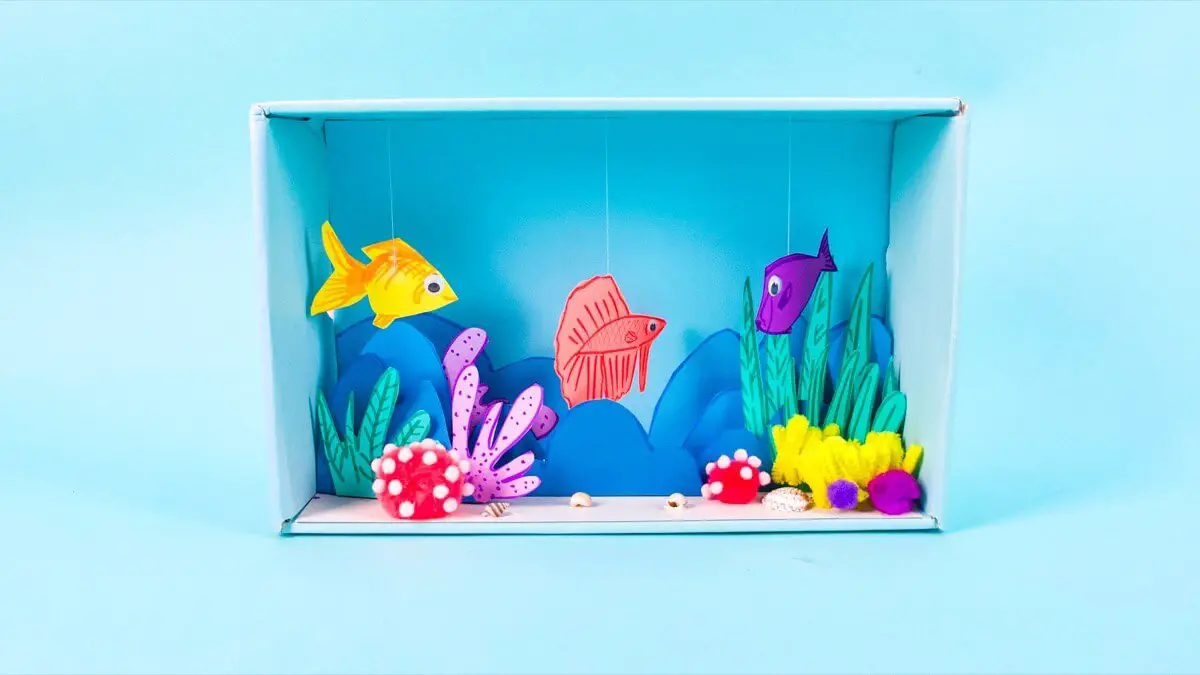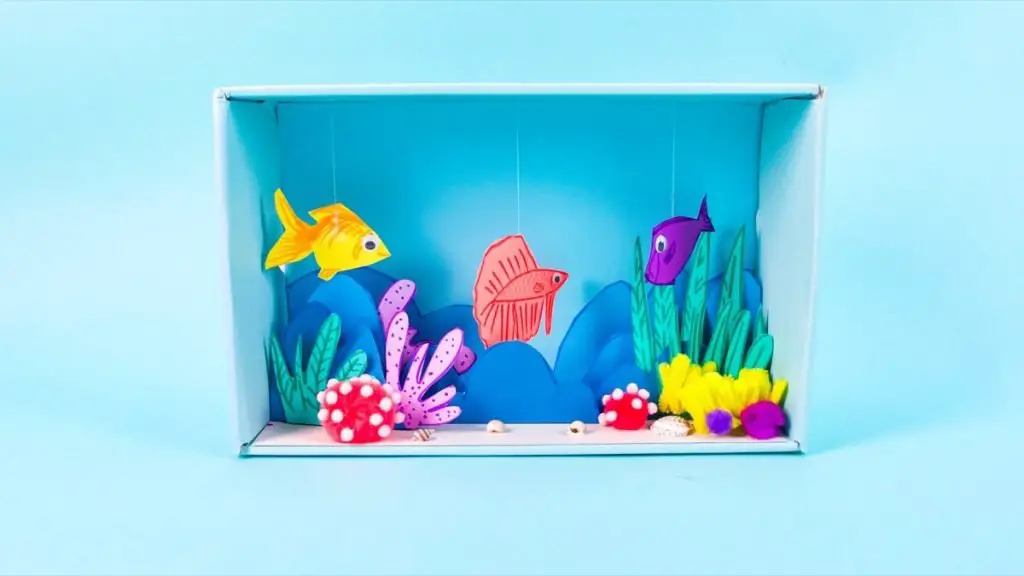 You can also purchase a ready-made mountain diorama kit online for only $26.99, including everything you need to create mountain or rolling hills for a diorama scene. They also offer same-day delivery, in case you urgently need a diorama set for your kids!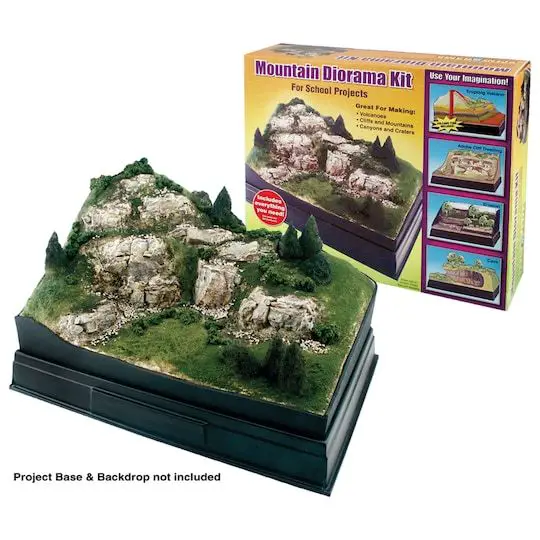 Volcanic eruption is one of the most exciting lessons in Science, and kids look forward to fun experiments with it! This live volcanic eruption diorama project gives you and your kids another adventurous and live-action home-schooling experience. I am pretty sure kids will enjoy taking this lesson.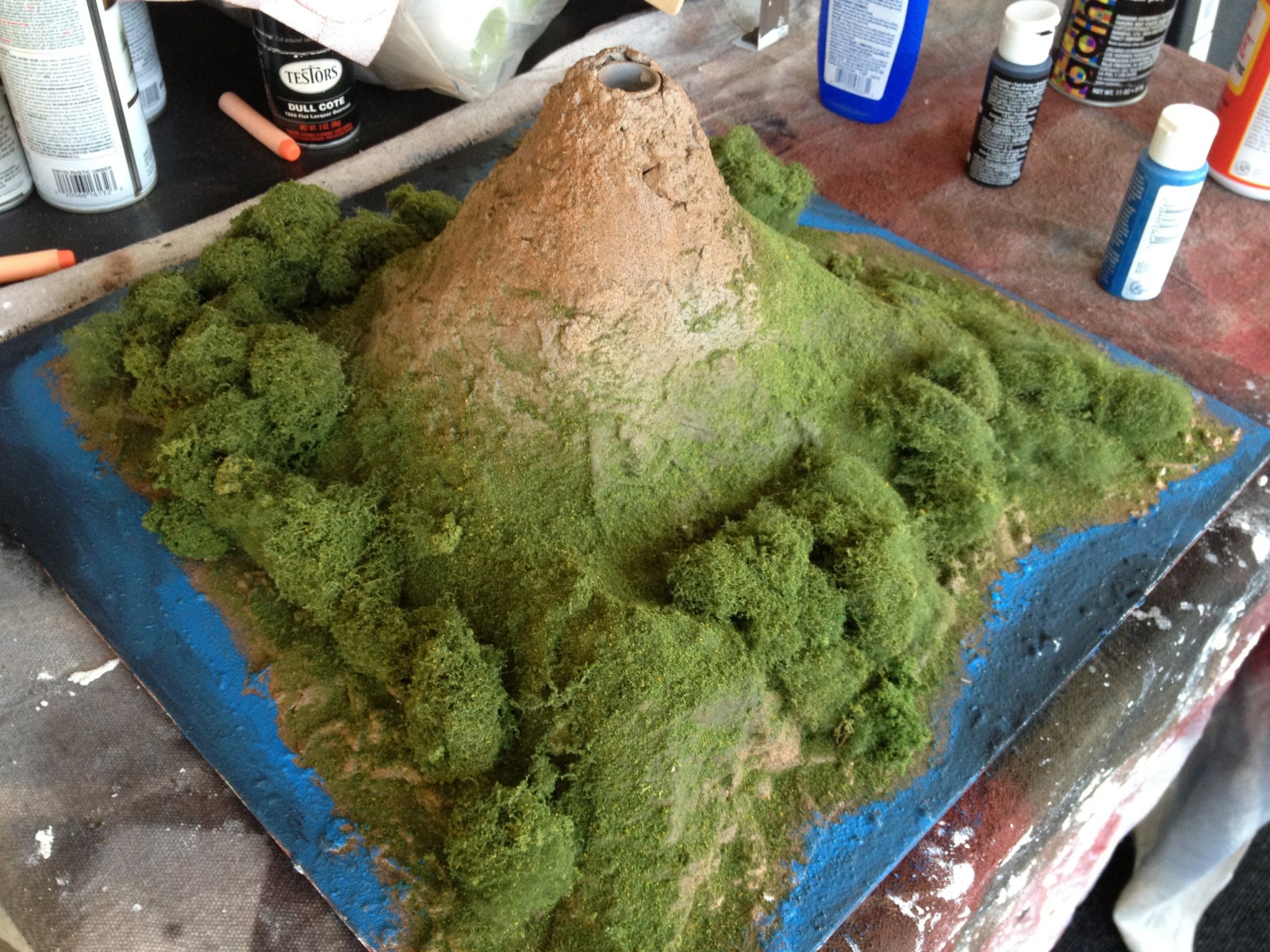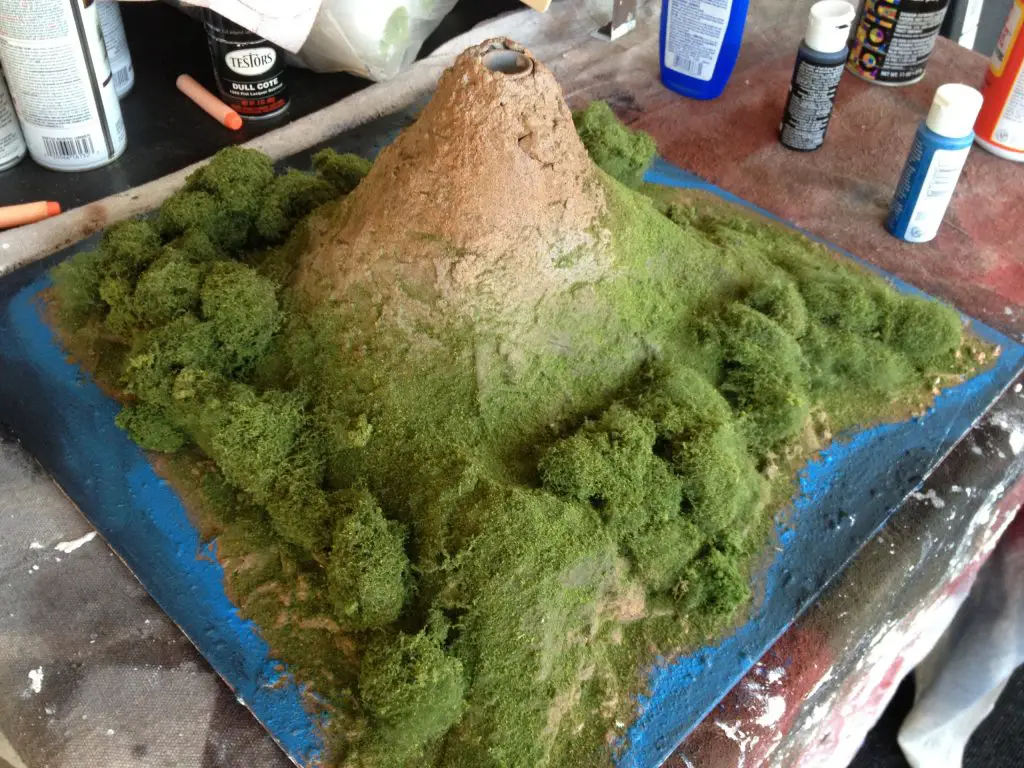 Nile River is known as the longest river globally, but in this DIY diorama, you can create a miniature of the Nile River! The size of the diorama depends on how you like to represent the river. The resources are also flexible depending on what's available in your home.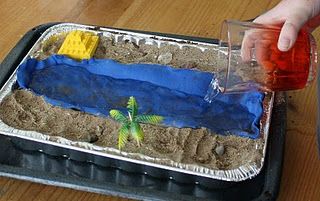 Besides all the fun learning activities, you can also get full while learning with this edible landforms diorama. It's simply a combination of brownie mix and Jell-O labeled with different land form names. Your kids will surely love this yummy treat!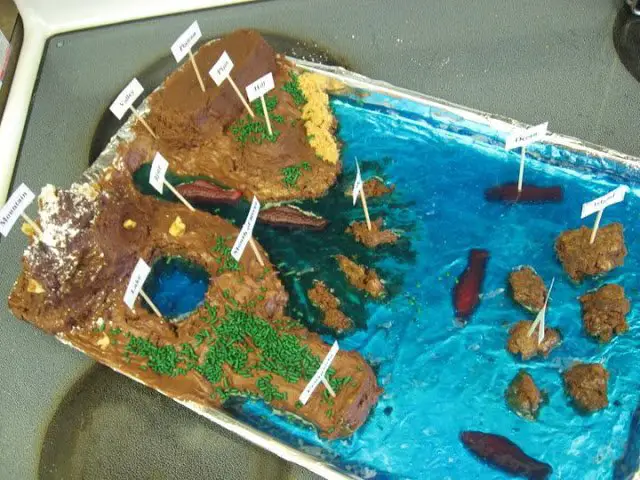 Save time with this diorama set on Amazon! This 3D sandbox sea creatures diorama set includes one pound moldable indoor play sand, shaping molds, sea figures, and a 3D tray. It's good for toddlers who aren't ready yet for complicated arts or urgent school projects!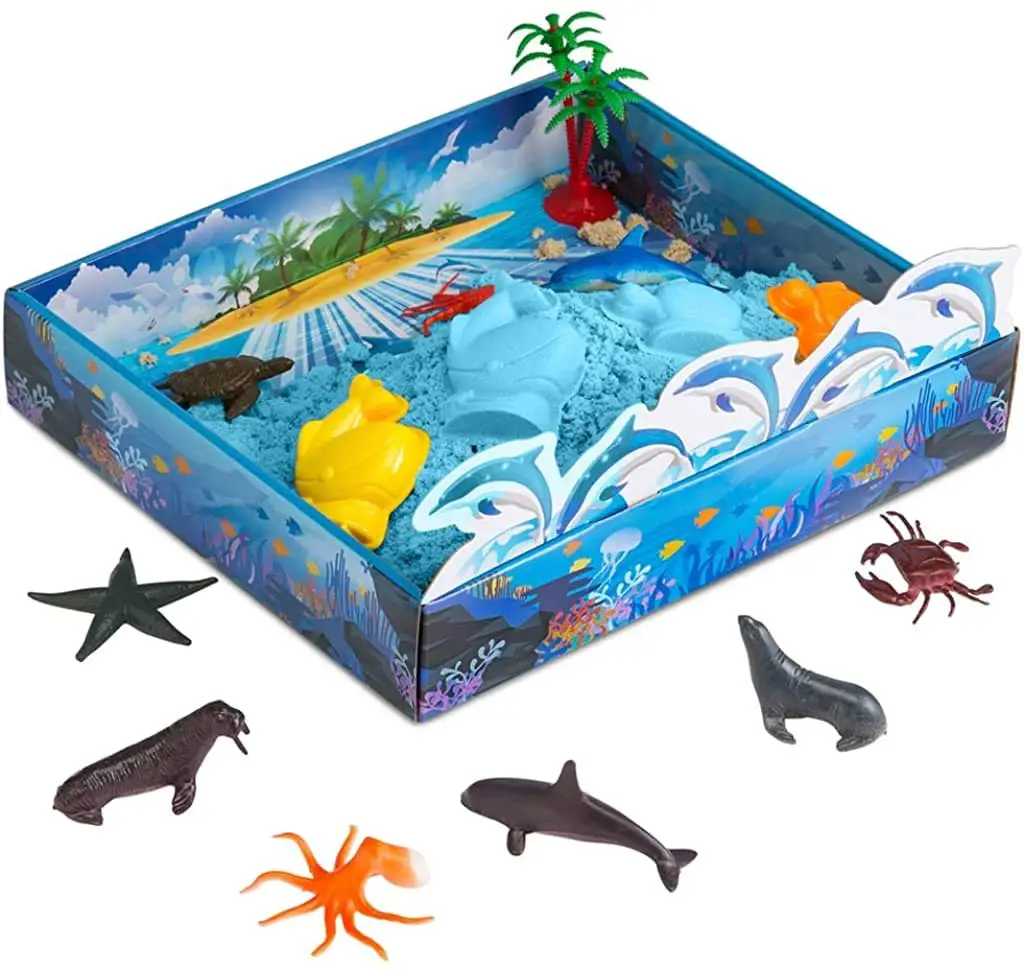 This 3D sandbox dino discovery diorama set is also available on Amazon. It also includes one pound moldable indoor play sand, shaping molds, and a 3D tray together with different dinosaur figures to complete the dino discovery! Kids who love dinosaurs will definitely enjoy them!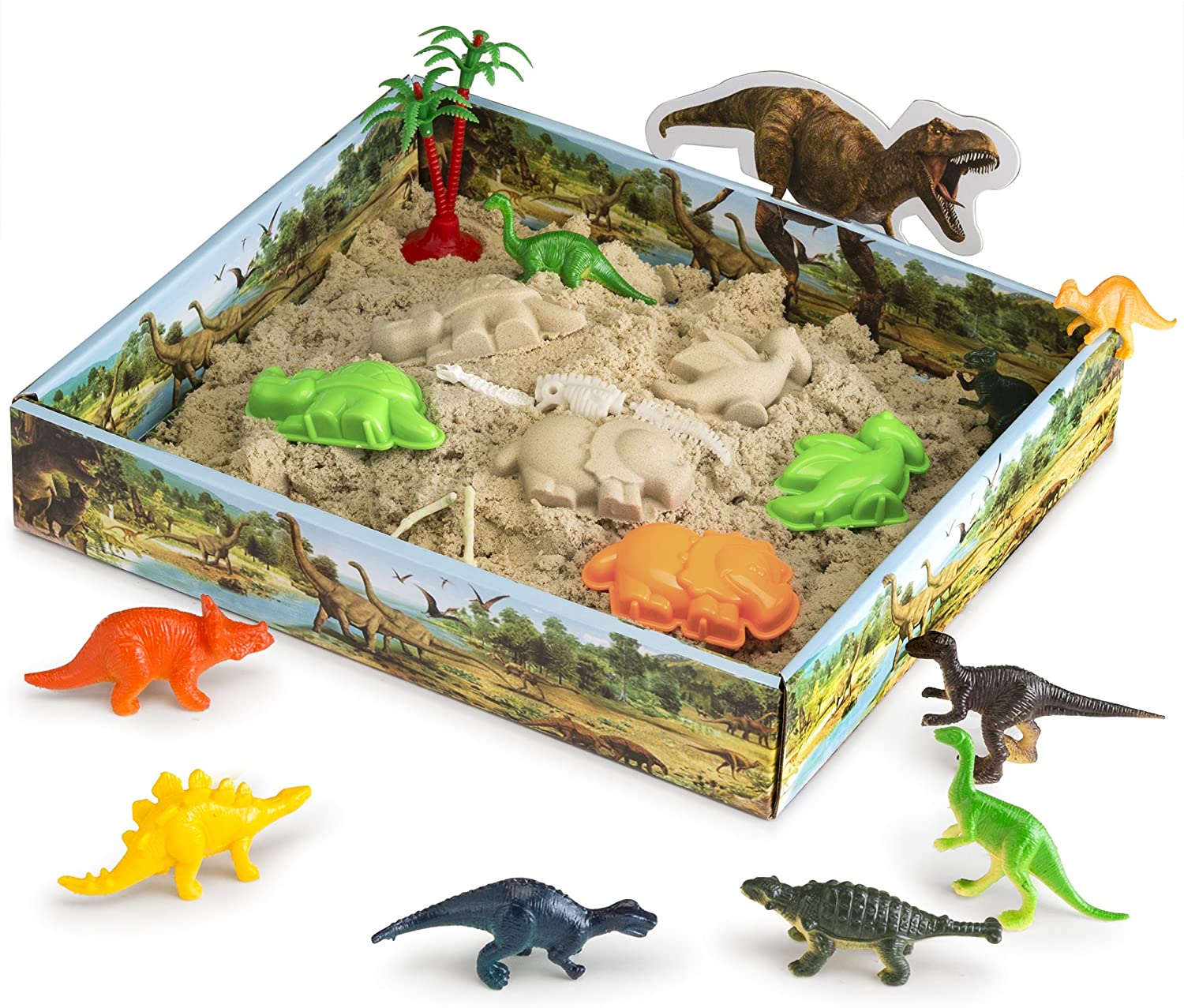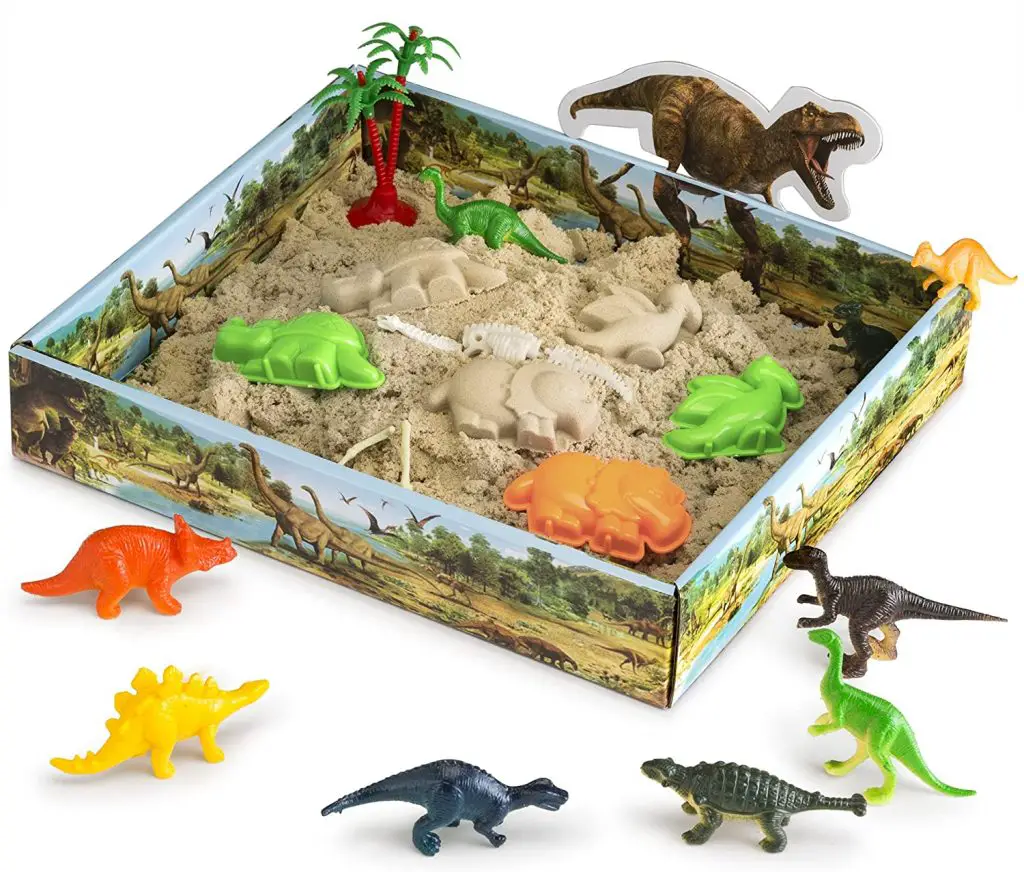 Storybooks are also good subjects for diorama, and one of those good books is Wizard Of Oz. You just have to choose the scene you would like to portray in your diorama, and you already have this DIY Wizard Of Oz diorama!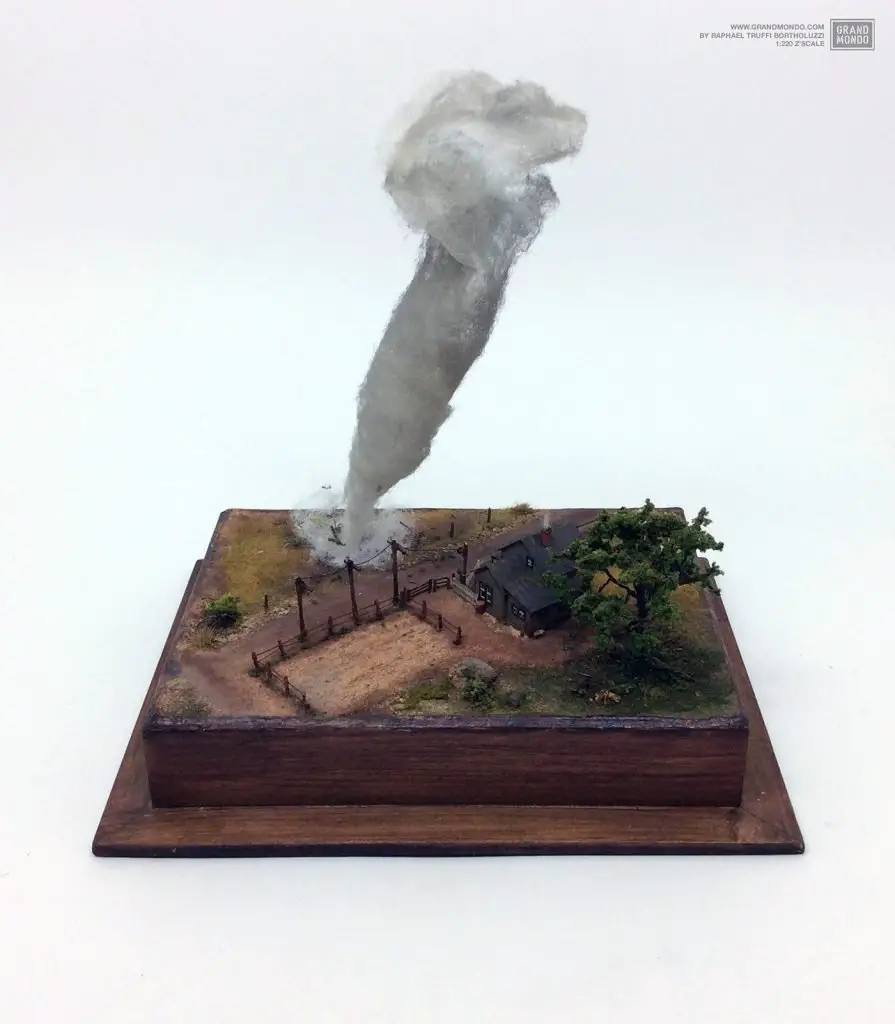 This bountiful pumpkin farm diorama is one example of plenty. It's one way of educating our kids about the value of food and farming and how it works through the realia of different fruits and vegetables. Only a few kids appreciate farming, but with the help of thorough discussion, I know you can make them understand.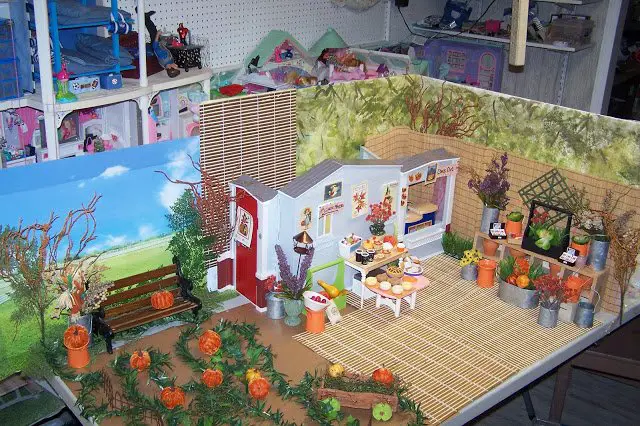 Besides a pumpkin garden, a mini rural terrains diorama idea with vegetable plantation and some farm animals and materials is also a good subject for a diorama. It simply portrays the simplicity of life and freshness of the air in rural areas, tickling the imagination and curiosity of kids, especially those living in the city.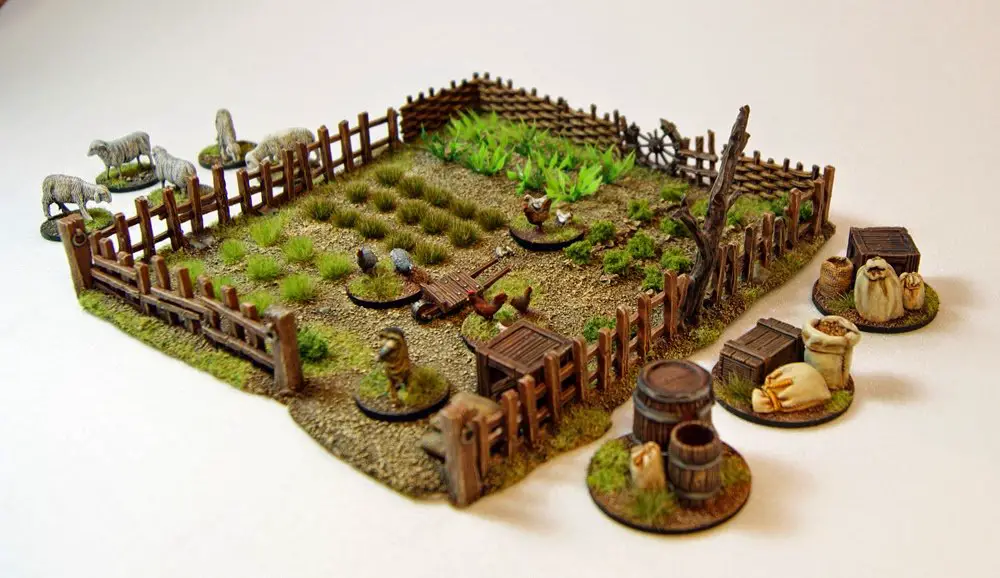 Kids find moving things with sounds and engines very amusing. That's why this clever train trail suitcase diorama opens our kids' minds to more curiosity with machines. Their amusement fuels their imagination with reality over time as they spend it with learning.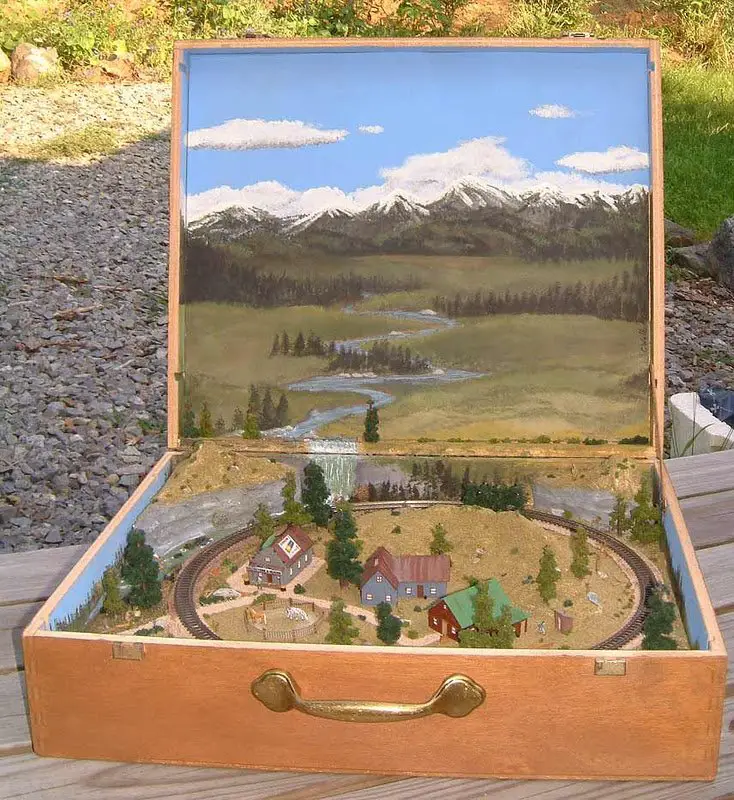 This printable winter hibernation diorama is perfect for kids to know how some animals feel during the season. It's also less time-consuming for both mums and kids because the materials you'll need are printable!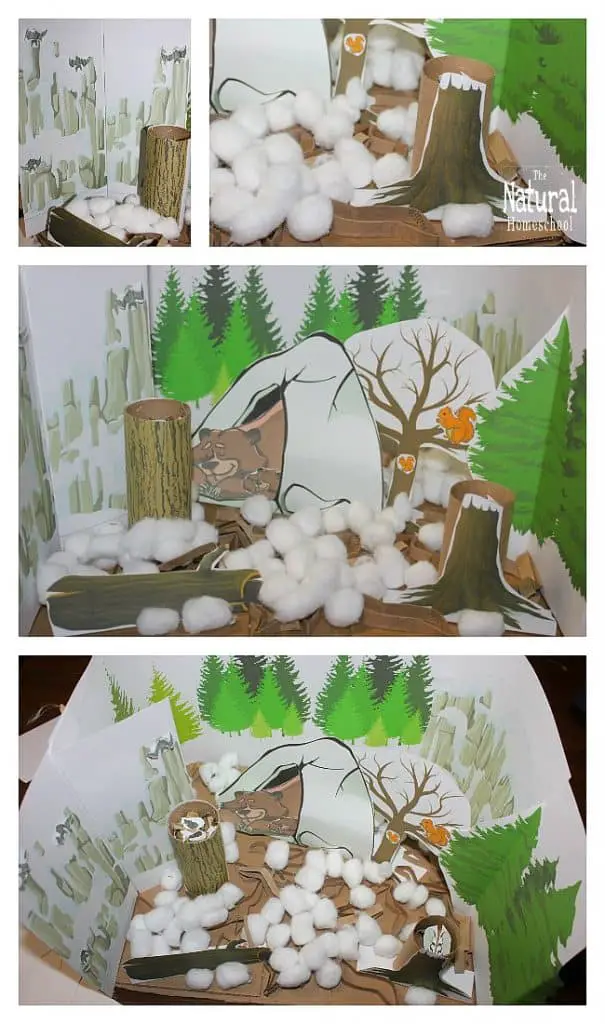 ---
---