15 Kid Games to Play Alone All By Themselves
For mommies with an only child, have you ever watched your kids build a tower out of blocks and noticed how absorbed they are in the process? No siblings, no disturbances, no one to play with, no pals…just playing within their little bubble. Have you ever thought about how it might be different if he or she has a sibling? Do you think your child is missing out on the experience of having someone to play with?
As a parent, what can you do to develop your kid's skills they would have gained from playing with a brother or a sister? The most common stereotype about being an only child is they are lonely. Yes, being alone might sound bad, but a life without siblings doesn't have to be. In fact, only children come with a lot of advantages too (too much to even discuss in this article!)
I myself am an only child (due to China's one-child policy.) As I've gotten older, I enjoyed being an only child, with no regrets from me. It was lonely at times sure, I find myself more introverted than other adults with siblings, but I have a vastly better imagination, independence, and endure hardship with minimal support. So if you have an only child, or you are a parent who must spend unequal attention between each kid, having some single-player game ideas like these can entertain both you and your child with much less stress and guilt.
🏎️ RELATED READS:
Games to Play Alone with Only Pen and Paper
Is your kid bored? Don't reach for tablets or phones because drawing and writing games will do the trick. Entertain him/her the old-school way and keep them hooked with these fun and simple games that require only paper and pen.
And why not check out our collection of free coloring pages for kids! We update our resources library regularly so feel free to check back as we add more and more content. We're currently at over 1000+ coloring pages and creating more how-to-draw stuff art tutorials!
Note: This tutorial and our many others are suitable for ages 3 to 10 (preschool and above.)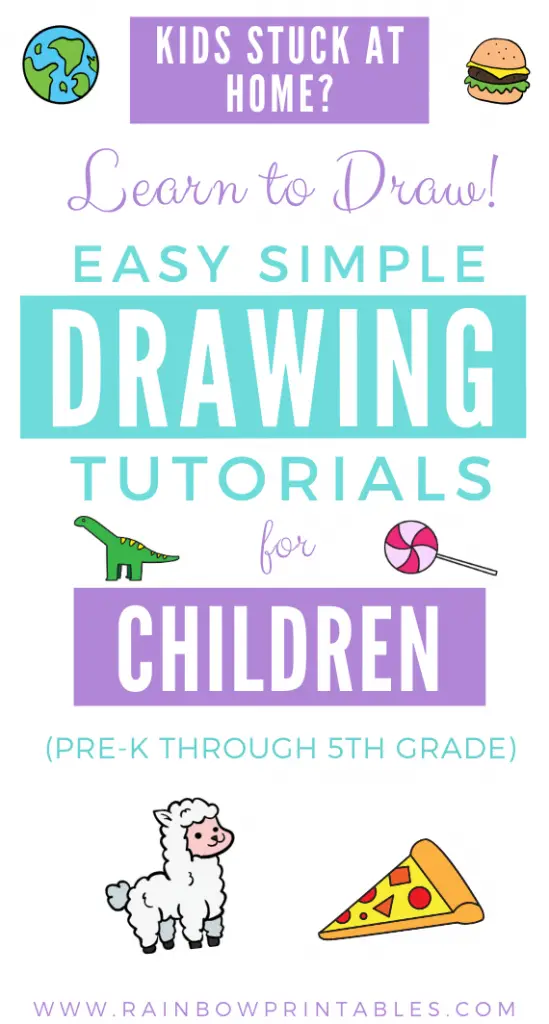 1. Blind Contour Drawing
This activity is one way to train your kids to draw what they see instead of what they think they see. For example, you can choose an object in front of your kids, like a flower or a book. Then ask them to draw that object WITHOUT looking down at their paper and picking up their pen. Watch out for the most abstract portraits!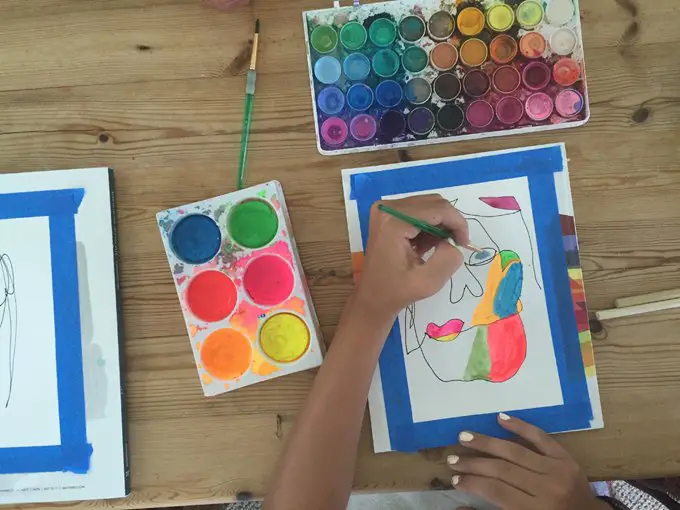 2. Three-Marker Art Challenge
The rule is easy–let your kid pick three random marker colors, but don't let them peek! After choosing the three markers from the selection of colors, this is where the three-marker challenge begins. They need to unleash their inner Picasso and make artworks using only those colors they picked.
🖍️ MORE HOW TO DRAW TUTORIALS…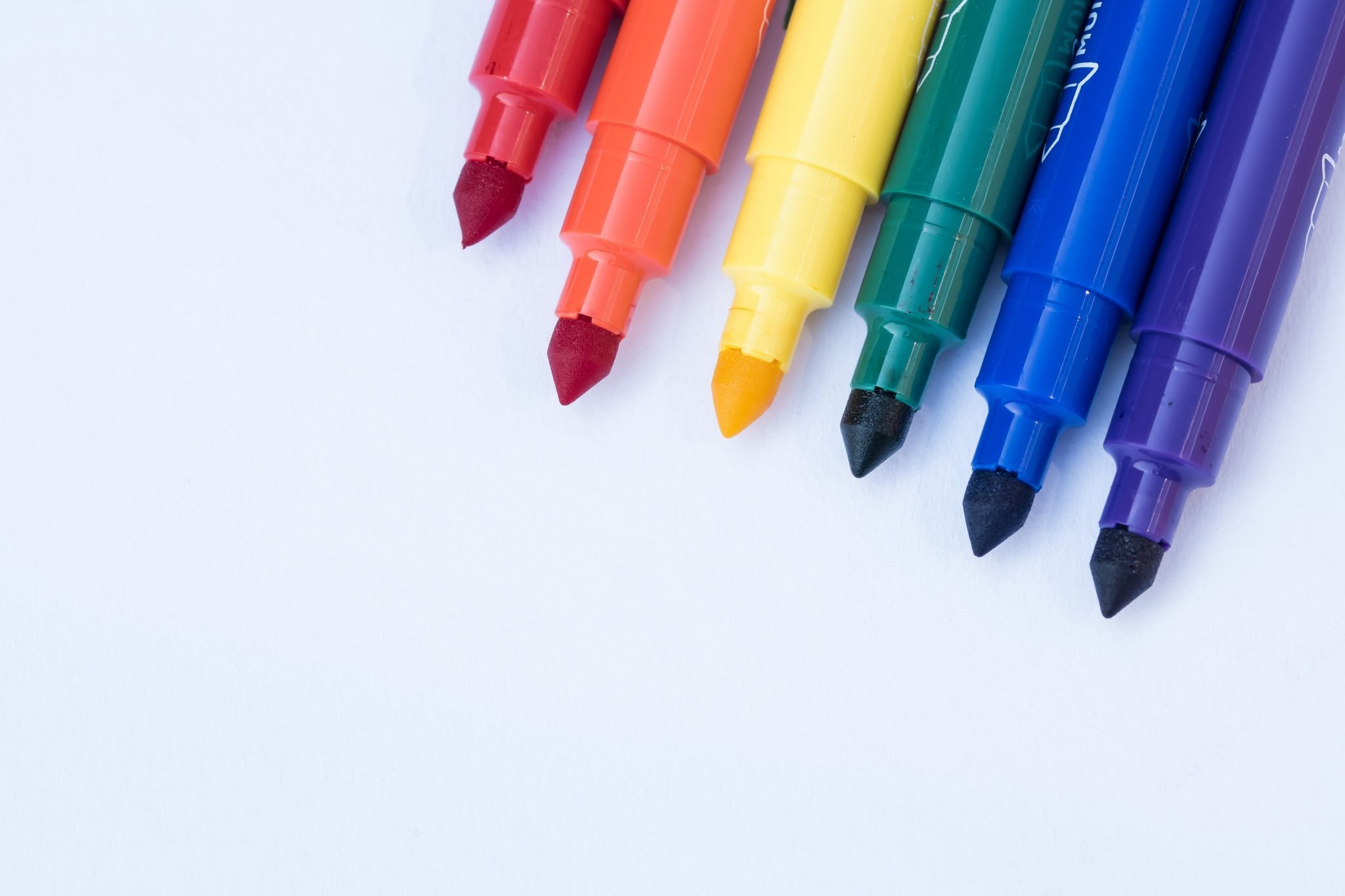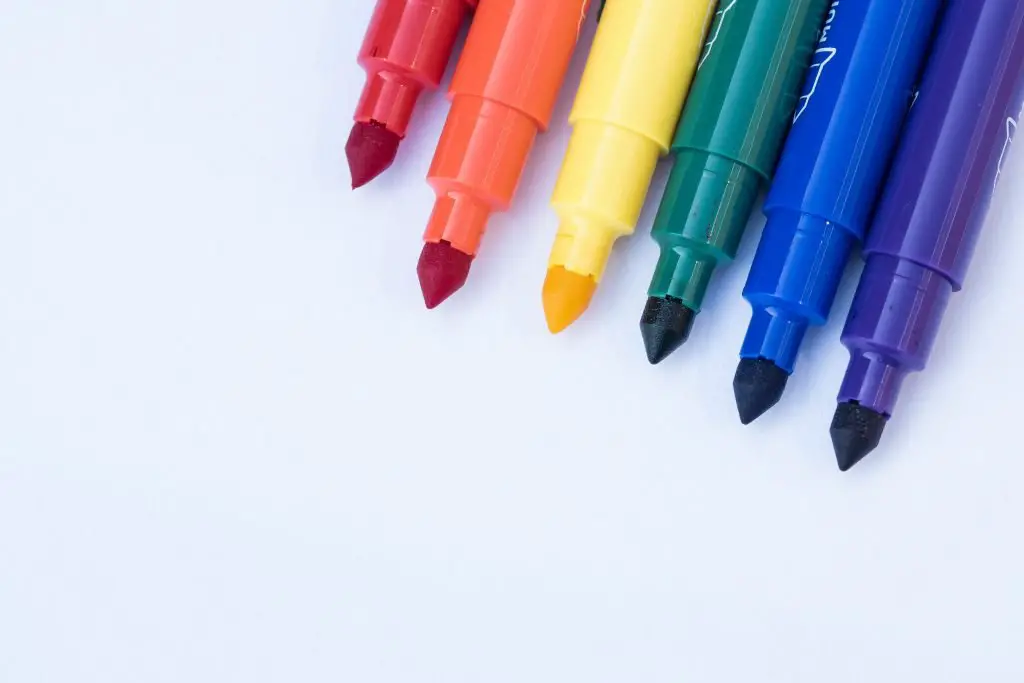 3. Category Doodling
When talking about classics, I will never forget doodling games. Let your kid pick any category of item. It can be flowers, fruits, leaves, boxes, anything! Once done, ask them to draw different variations of the item and see how many they can doodle.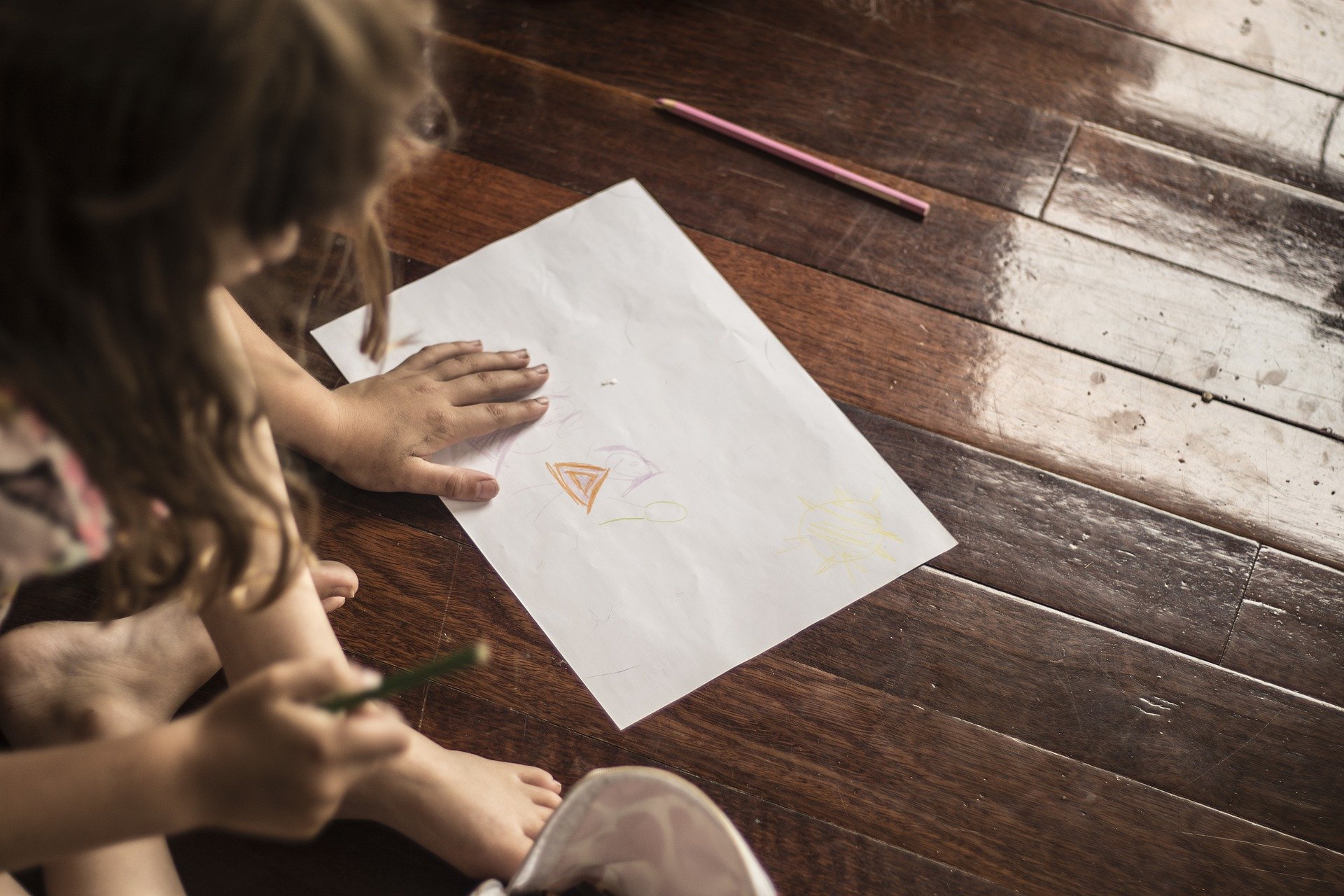 🖍️ MORE HOW TO DRAW TUTORIALS…
Beat Boredom with Imaginative & Brainy Play
These games will support your child's learning while keeping them engaged and entertained.
4. Pretend Play
Looking for ways to engage your kid? How about pretend play and make-believe activities? This will help them develop their social, emotional, and language skills. So get your kids' few toy sets and spend a couple of hours playing school, drinking tea, cleaning, or attending to "patients."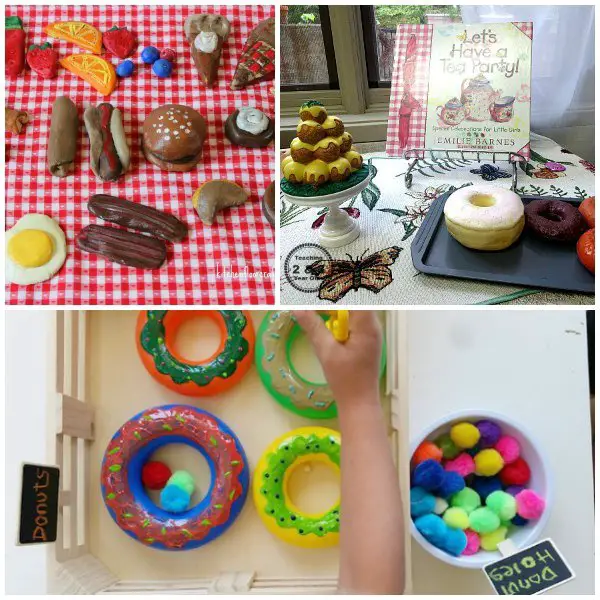 5. Rubik's Cube
Here is a little trivia for today. Did you know that Ernő Rubik, a Hungarian sculptor and architecture professor, invented this toy cube puzzle in 1974?  The classic Rubik's cube has six faces covered with nine colored stickers—red, white, green, yellow, blue, and orange. The goal is simple—to solve the shuffled cube by getting all the faces with a single color. Mommies, please tell your kids that they will only need three things–the cube, tower of patience, and lots of practice in this game.    

🏎️ RELATED READS:
6. Clock Solitaire
Solitaire is a card game that I am sure you have played by yourself. Wasn't it fun? How about we add more fun to it with Clock Solitaire? Using only the standard deck of 52 cards, this is a game that will test your kids' concentration, develop their motor skills, and build up their game skills. But take note, it is challenging to win here, so remind your kid that patience is a virtue. Perfect for your 7-year-old kids and up, get ready for loads of fun!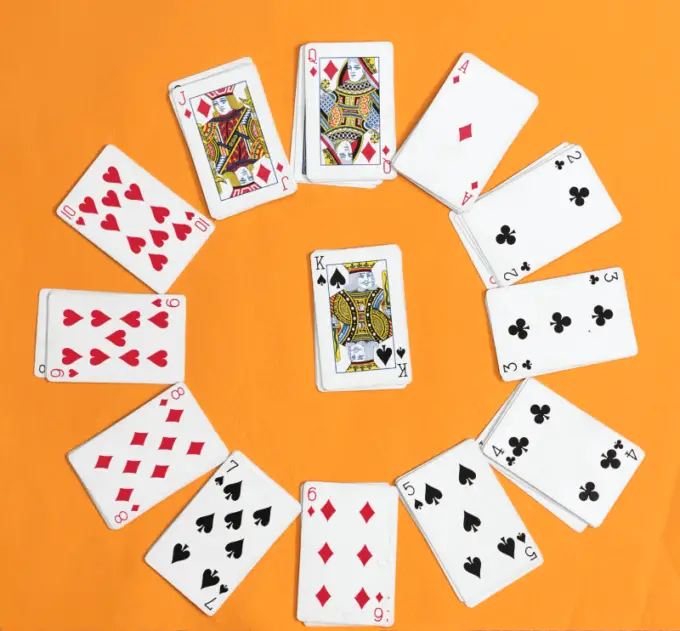 7. Tongue Twister Challenge
Tongue twisters can benefit your kids in more ways than one. So start choosing a favorite from this terrific list, challenge your little linguist, and show them how to have fun with language. When they get it wrong, watch how their mistake will turn into a few giggles, silly sounds, and non-stop laughter. To add a little bit more fun, challenge them to say it faster until it becomes gibberish.
Active Exercising Games for Solo Kids
There are many active games that an only-child can play, so solo activities should not be sedentary. Take a look at these activities perfect for a party that allows your kid to get some physical activity without worrying about finding a partner. 
8. Hopscotch
Going for more active games for your only child? If the weather is beautiful, stop and smell the flowers outside and let your kid play Hopscotch! I know that you know how to play this traditional children's game. But in case you have no idea how fun this game is, let me share the gist of the game. Tell your kids that they only need to hop and hop over the squares and return to their original position. But the catch is they need to pick up an object which has landed on one of the squares. It might sound hard, but it is as easy as ABC! You can also do different Hopscotch variations to spice things up a bit.
🏎️ Related Reads:
Are you new here?
Why not check out our collection of free coloring pages for kids! We update our resources library regularly so feel free to check back as we add more and more content. We're currently at over 1000+ coloring pages and creating more how-to-draw stuff art tutorials!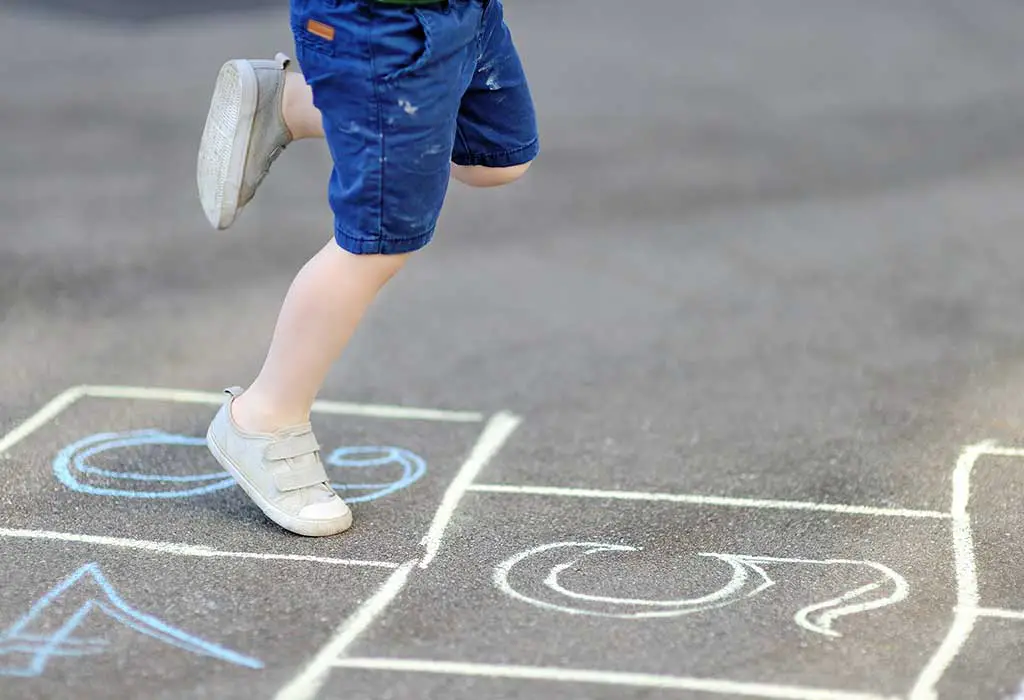 9. Jumping Jack Syllables
Something active and educational? Here's a suggestion for mommies out there who are looking for fun ways to teach their kindergarteners to count syllables. First, teach them how to do the jumping jack. Second, teach them what a syllable is. Once your kid is familiar with the jumping and the syllabicating, you can start with simple words like months of the year, days of the week, fruits, or colors. For every syllable, jump!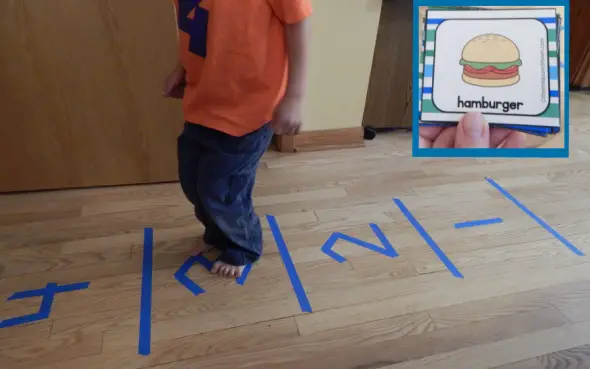 10. Backyard Scavenger Hunt
Send your kids outside your backyard and get their legs moving through a scavenger hunt! This is a perfect way to teach them how to appreciate the calming effects of being one with nature. Get started by preparing a list of items that they need to find. You can come up with your list or download a free printable nature scavenger hunt. This will be fun!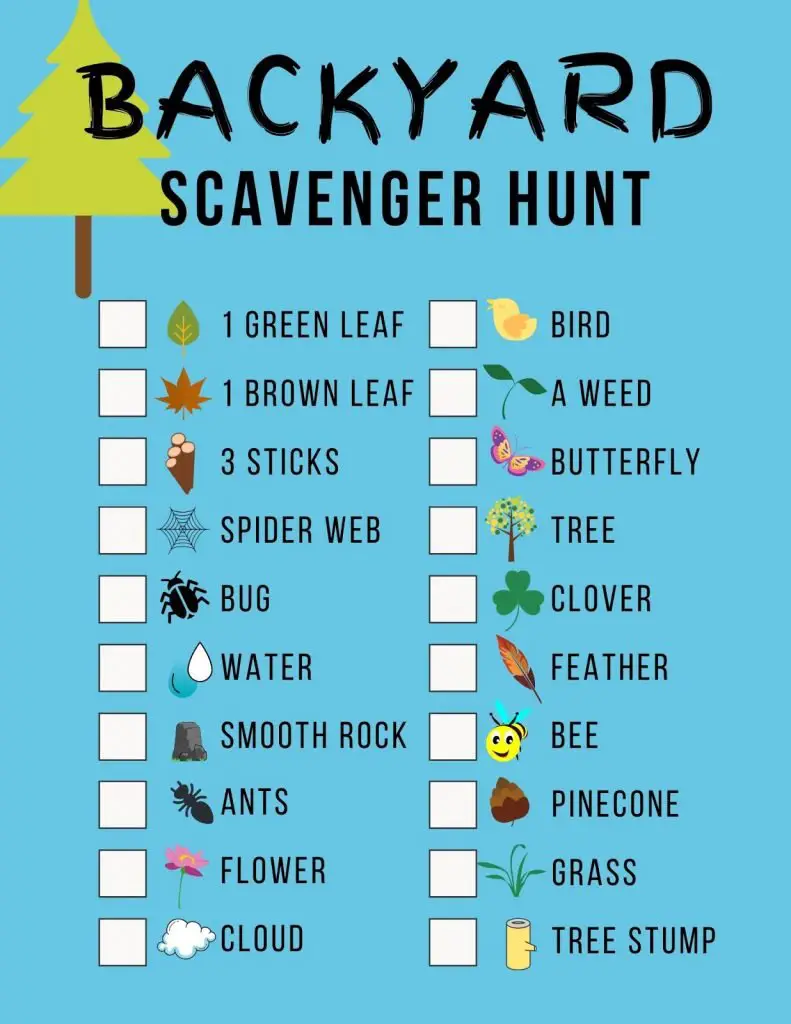 🏎️ RELATED READS:
We all want to stimulate our kids' brains and occupy them while they are learning. So the next time you are having a hard time keeping your kids entertained, you can always go back to our ultimate list. Did any of these games and activities peak your and your kid's interest? Share your thoughts below!
---
---