12 Monster Making Art Activities Your Kids Will Love
Most kids love drawing and imagining monsters. But why do they love monsters? Here's my theory, it's because these monsters help them process their emotions. Talking about these creatures can help the little ones work their way through scary feelings and thoughts. PLUS, they are silly and goofy looking! Are you ready to make adorable little monsters with simple craft supplies? Today, I am excited to share with you a bunch of ideas with monster-inspired crafts.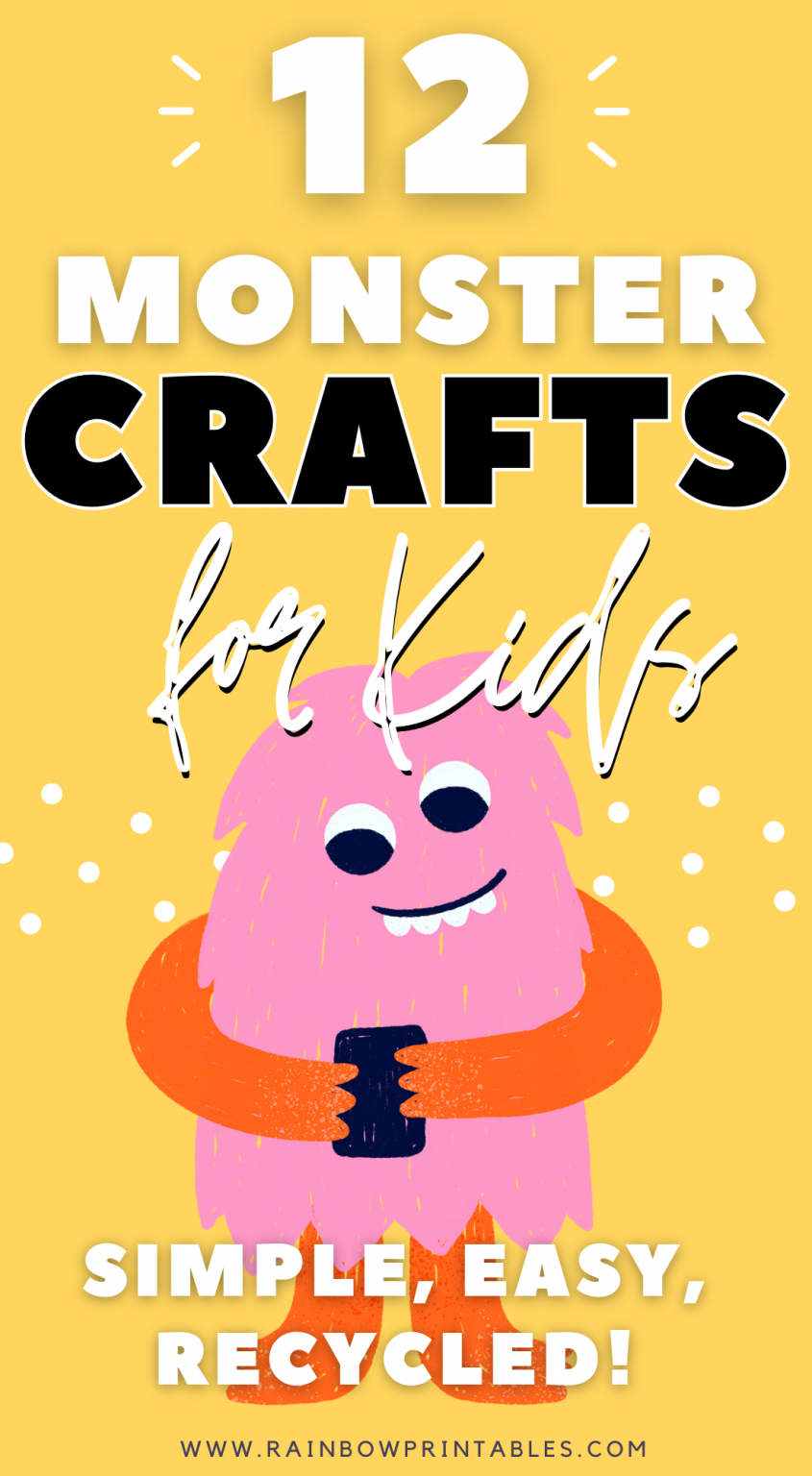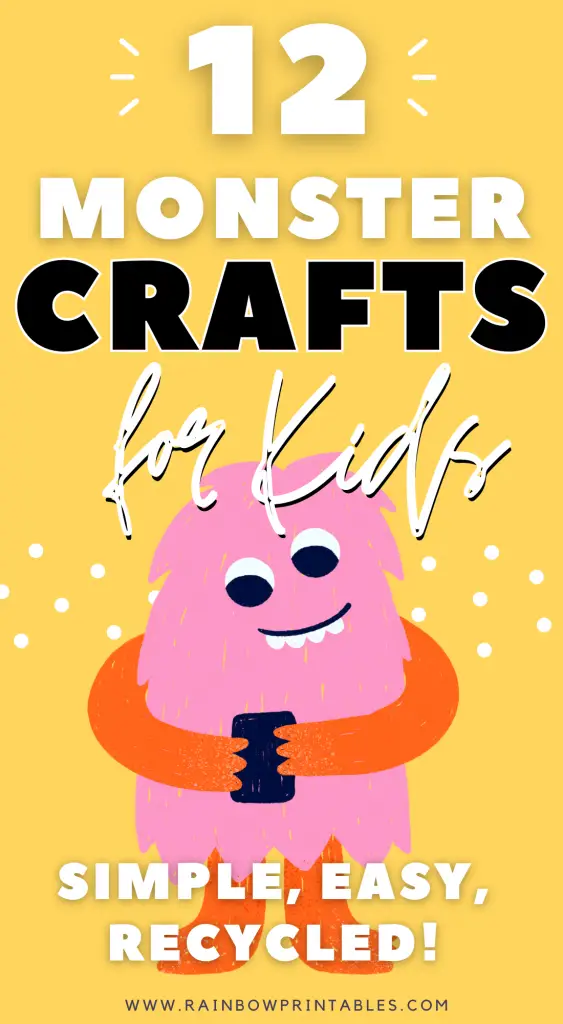 Cute Monster Crafts for Preschoolers Using Paint
Feeling like Picasso today? With some paint, straw, and of course, your kids' creative juices, you can turn an ordinary afternoon into a fun, creative, and scary one with these monster craft ideas:
1. Painted Leaf Monster
Leaf painting is so much fun, and your kids would totally agree with me. Dive into nature or gather the leaves in your backyard to start the activity. Picking leaves is also a fun way to get your kids one with Mother Nature. Once you have chosen the leaves, you can teach your kids to paint, decorate, and turn them into a sea of monsters!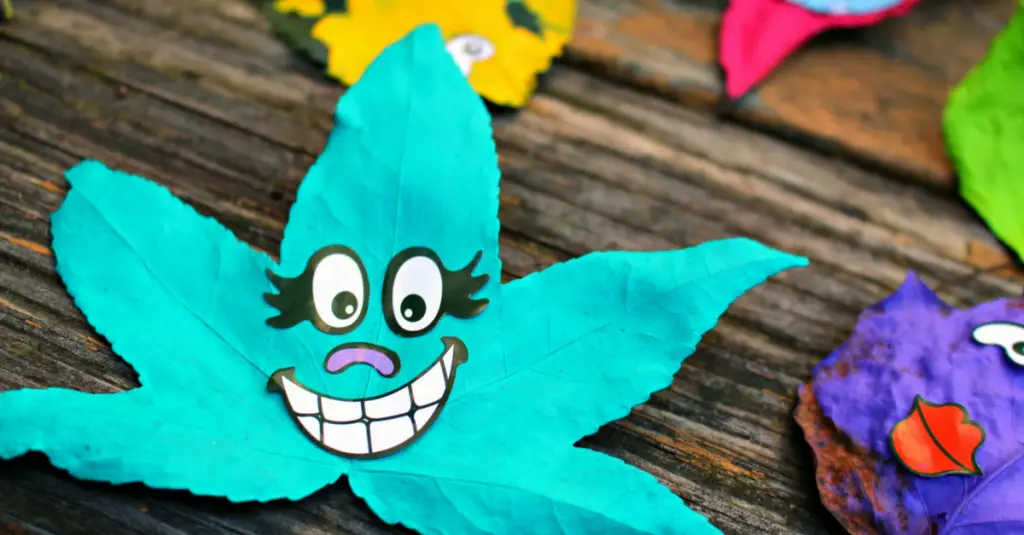 2. Monster Popsicle
To make popsicle monsters, grab your popsicle sticks, paint, paintbrush, googly eyes, and glue. Let your kids design their monsters, paint the popsicle sticks, and create scary or unique faces! They will have a blast designing monsters from their imagination.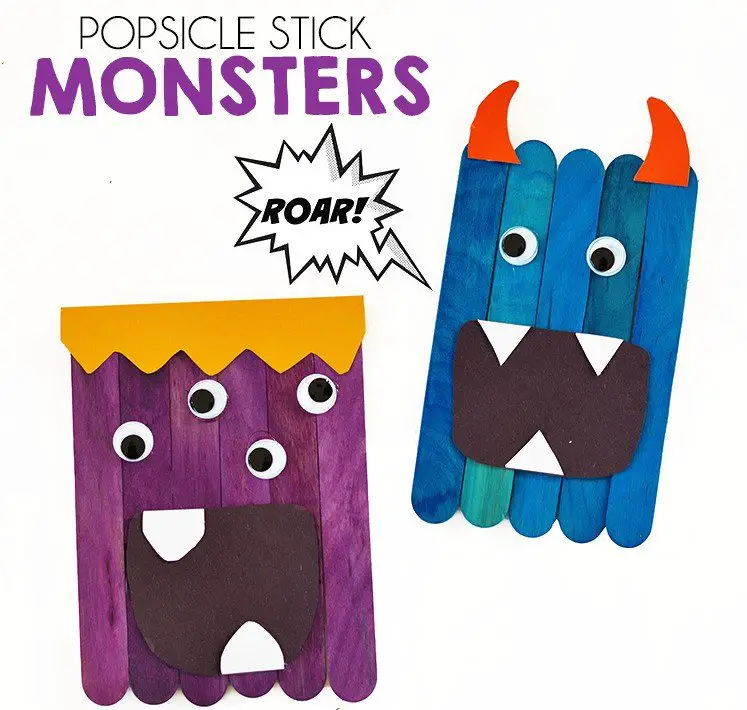 3. Bubble Paint Monsters
If Looking for a fun way to play with paint? Try bubble painting! Your little ones will enjoy blowing a bubble with colorful paints and making monster patterns. You would only need paint, dishwashing liquid, water, canvas, and straws. Create a paint mixture and ask your kiddos to blow the paint to create bubbles. They would love that part for sure. But make sure that your kids know how to properly blow into the straw to avoid ingesting the paint mixture. You can also blow the bubble if your children are too little. Pick up the bubbles with the straw and place them on the canvas. Add some googly eyes to get the monster art piece!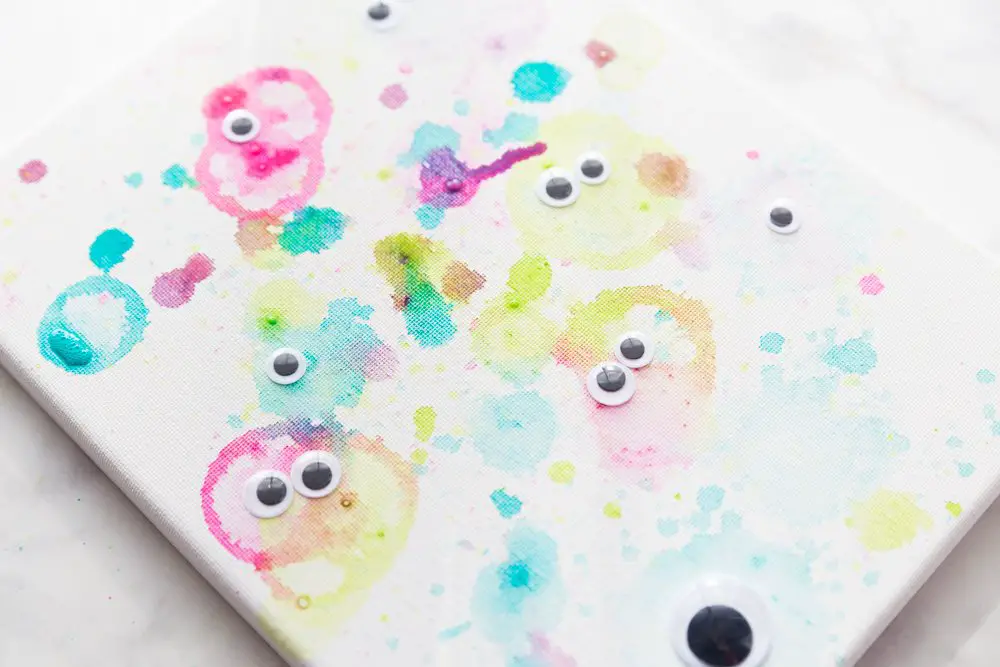 4. Leafy Rock Monsters
Gather rocks and leaves during walks with your kiddos and turn them into non-scary leafy monster rocks. Clean the stones then ask your kids to work on the eyes and add more facial details like mouth, scars, teeth, horns, and more! Add the leaves to test our different hairstyles for these rock monsters. These little, leafy monster rocks will look scary and cute laid out around your home.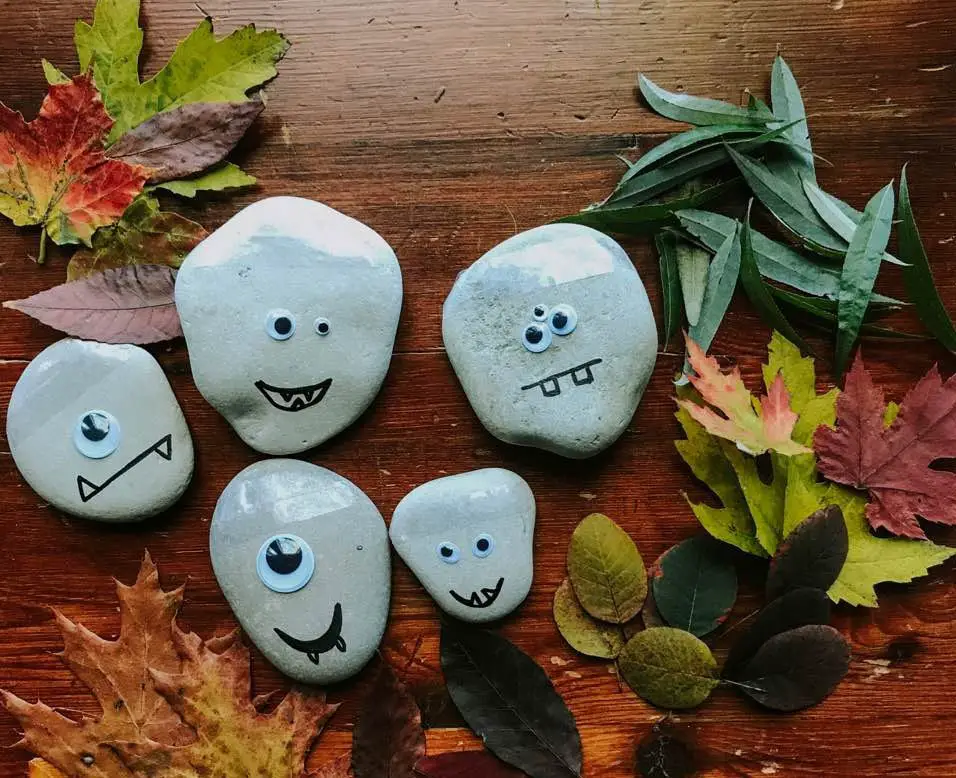 5. Monster Handprint Art
The possibilities are endless with this monster handprint craft. Your kids would only need the following to ace this activity: colorful cardstock, craft materials, and your kids' hands. You can also turn this cute hand and footprint into cards for Mother's Day or for birthdays.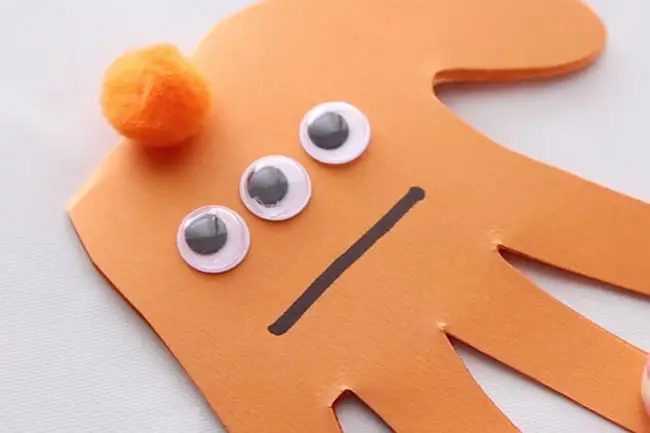 6. DIY Monster Mugs
Have some space on your cupboard for cute little monster mugs! You would only need two materials in this activity—a white mug and porcelain paint. Wash and dry the mugs and ask your kiddos to design their monsters. I am sure that they will come up with unique designs because that is how creative they are.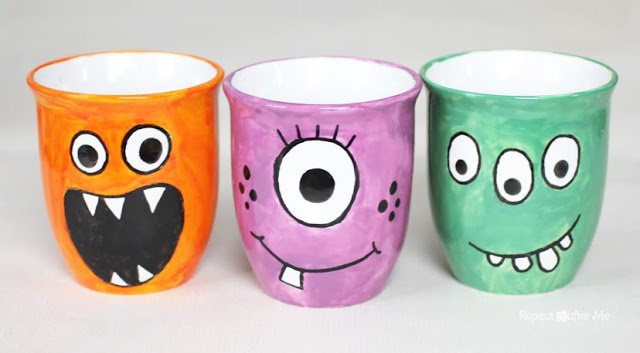 Fun & Easy Monster Crafting with Recycled Materials
How about adding sustainability to fun? Instead of throwing your empty tissue and cereal boxes, recycle them and turn them into a fun monster craft that your kids will love!
7. Bottle Cap Monster Magnets
Put your bottle caps to good use by turning them into plastic lid monsters! Grab all the supplies needed to create the bottle cap craft, and enjoy doing this craft with your little kids. Aside from the creative side of this craft, it would also feel good to recycle what would have ended up in your trash bin.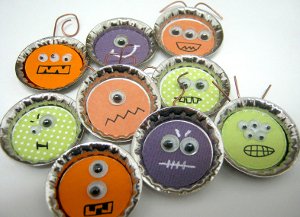 8. Recycled CD Monster Craft
Let your kids create adorable little monsters using the recycled CDs that you haven't played in a long time. Watch your kids unleash their creativity as their imaginations go wild. I bet they can come up with unique, colorful monster crafts.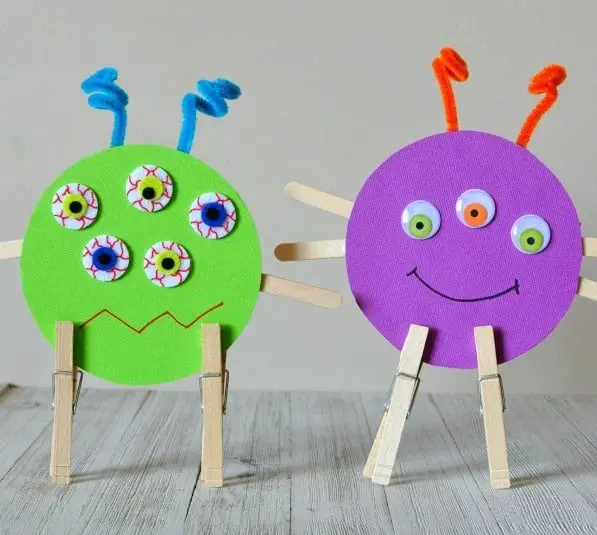 9. Egg Carton Monsters
If you have egg cartons in your home and don't know what to with them, you can turn them into a recycled project with your munchkin. Rescue them to make colorful and monstrous egg cartons that you can use to hold goodies and treats.
10. Cereal Box Monsters
Turn the ordinary into something fun and entertaining! You wouldn't need a long list of supplies; just grab your empty cereal boxes and have your kids use their imagination. Those are the only things you would need to make something extraordinary and scary.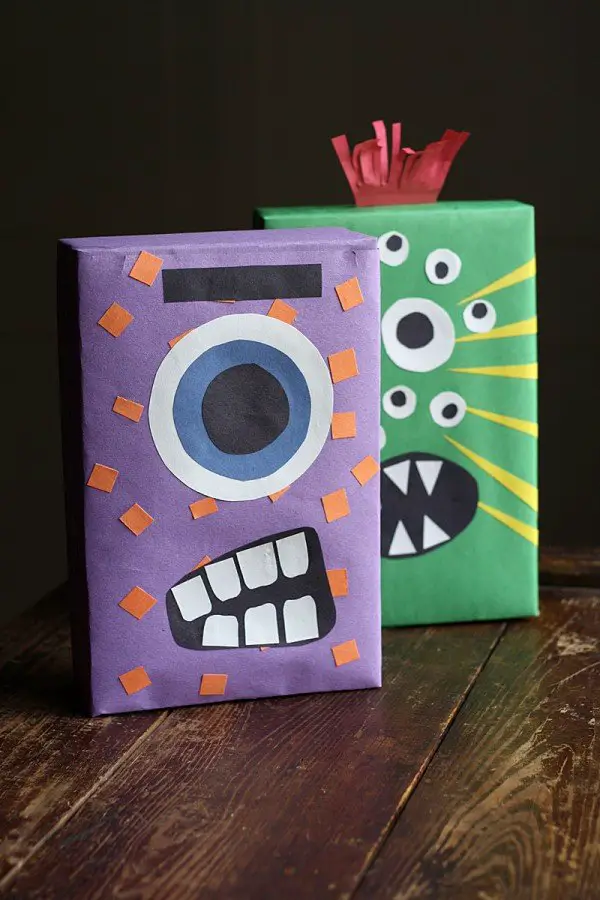 11. Tissue Box Monsters
Transform your empty tissue boxes into funky monsters with sharp teeth and googly eyes. Your little ones will love designing an old tissue paper box with pompoms, feathers, or fur.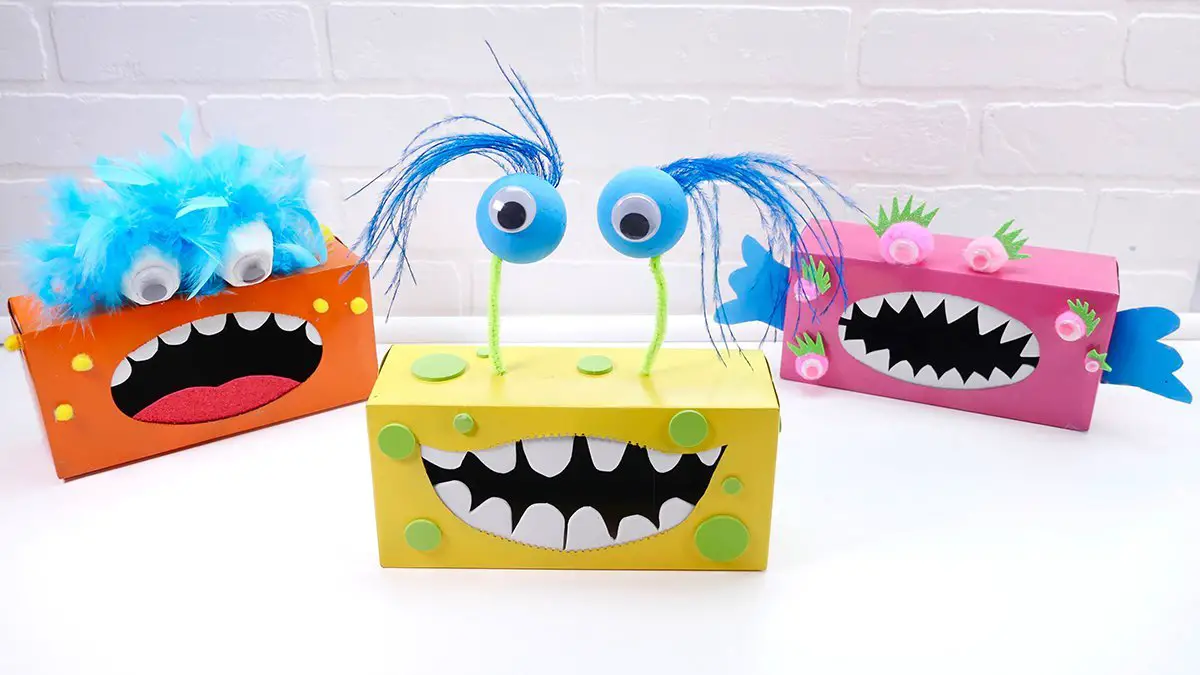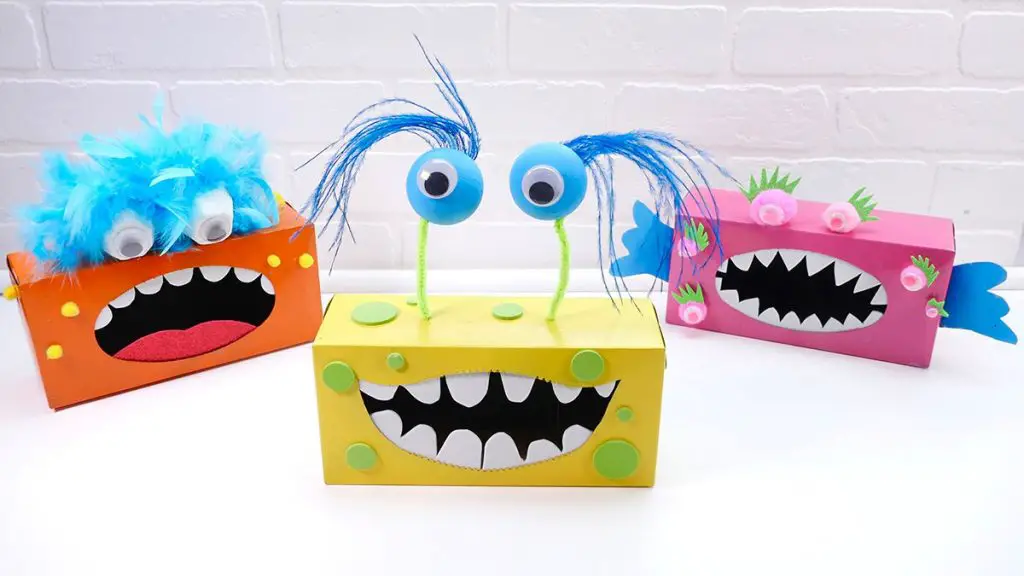 12. Monster Play Dough
If you wonder what you can do with the things lying around your house like binding coils, bottom cap, buttons, beads, and pipe cleaners, here is an idea. You can use these materials to create an individual monster-themed play dough tray for your kids. This is a simple sensory activity that your kids will love doing.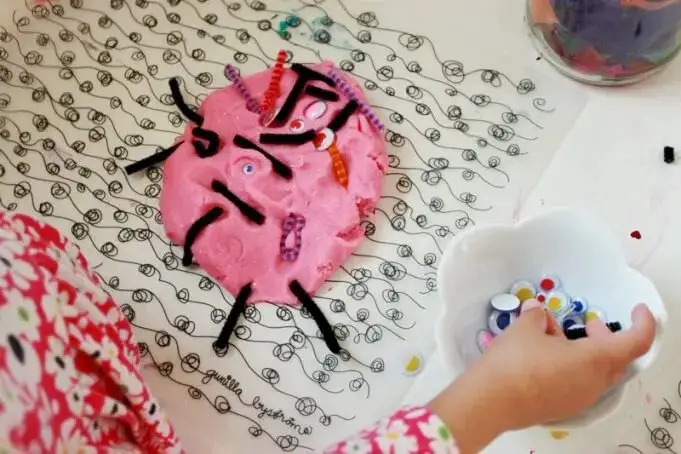 Let your kid's monstrous imagination run wild with these monster-themed crafts. I hope you can try making these easy monster crafts with your kiddos. It is an effective way to tap into their creative side and entertain them for some time. Let me know in the comments if you had the chance to do one of these activities!
---
---