Fake FBI & CIA Badge Template for Kids (Pretend Play & Coloring Activity)
One of the coolest jobs in the world to any boy is being a FBI agent. Actually, even I wanted to work for the FBI. I told all of my friends in college that that's why I chose my major, and after graduation, I would pack my bags and apply to train at the FBI academy in Quantico, Virginia. Alas, that dream didn't happen – I doubt I would have passed the physical exam haha. But it was more so because my aging parents needed me closer to home to care for them. But you know what? This fake FBI agent badge will do just fine for imaginary play hehe. Enjoy!
And why not check out our collection of free coloring pages for kids! We update our resources library regularly so feel free to check back as we add more and more content. We're currently at over 1000+ coloring pages and creating more how-to-draw stuff art tutorials!
Note: This tutorial and our many others are suitable for ages 3 to 10 (preschool and above.)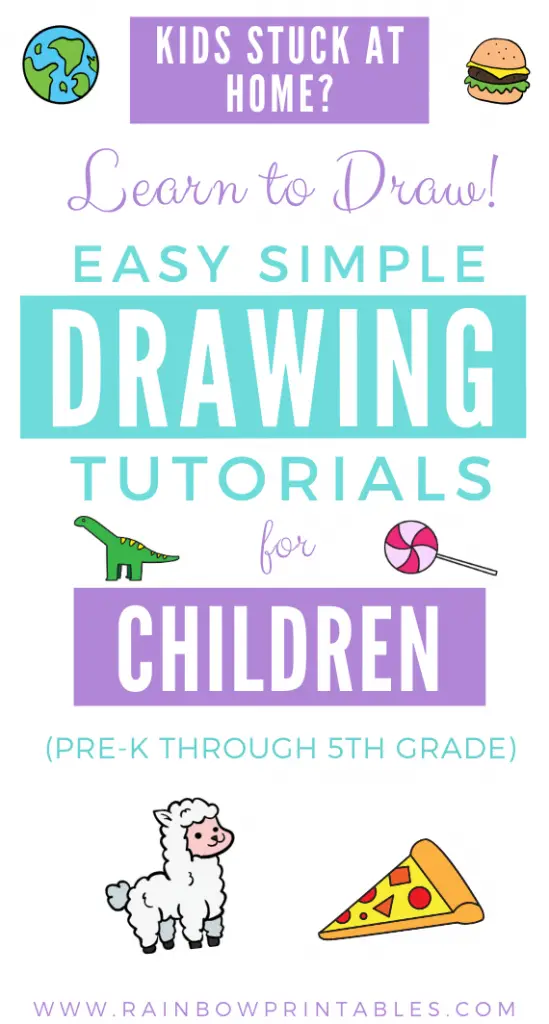 Printing & Saving Instructions:
Desktop & laptop users: the instant print button is in the upper left-hand corner.
Mobile users: if you don't see the instant print icon on mobile for whatever reason, toggle your mobile browser to "Desktop View" and you should be able to see it. You can find that in your web browser's menu. Or find the nearest computer to print.
Change the page orientation from horizontal or vertical depending on what fits best.
To decrease load time we put images on different sub-pages. Use the navigation on the top and bottom of the galleries to toggle.
Designed to fit both A4 size & U.S. standard letter size but preview your specs just in case.
Want to save a file for later? Just hit the instant print button and choose instead to print, select Save As "PDF" in the drop-down selection, and done! (Your screen and selection might look a little different.)
How To Instructions
All you need to do is print, cut it out, fill it in, and laminate it to get a nice shiny kiddie FBI agent license. I decided to not specify any particular branches of the FBI (feel free to add that in yourself if needed!) Comes in an outline version that you can color in, and a colored version with a 3D effect. You need to fill in a name and a self-portrait! Pretty self-explanatory. That's all the tutorial directions there are so doodle away!
Recommended Tools
Paper
Printer
Scissor
Pencil & Markers
Laminator
For Kids: CIA Agent License + Badge Template
CIA stands for Central Intelligence Agency and was established after WWII in 1947 to deal with matters outside of United States. FBI agents work and answer directly to the U.S. government whereas CIA agents don't have to, their main goal is spying on other countries and their government spending budget is actually unknown. They're definitely secretive! If you want to be extra cool and pretend play to be a CIA agent, be prepared to also speak another language!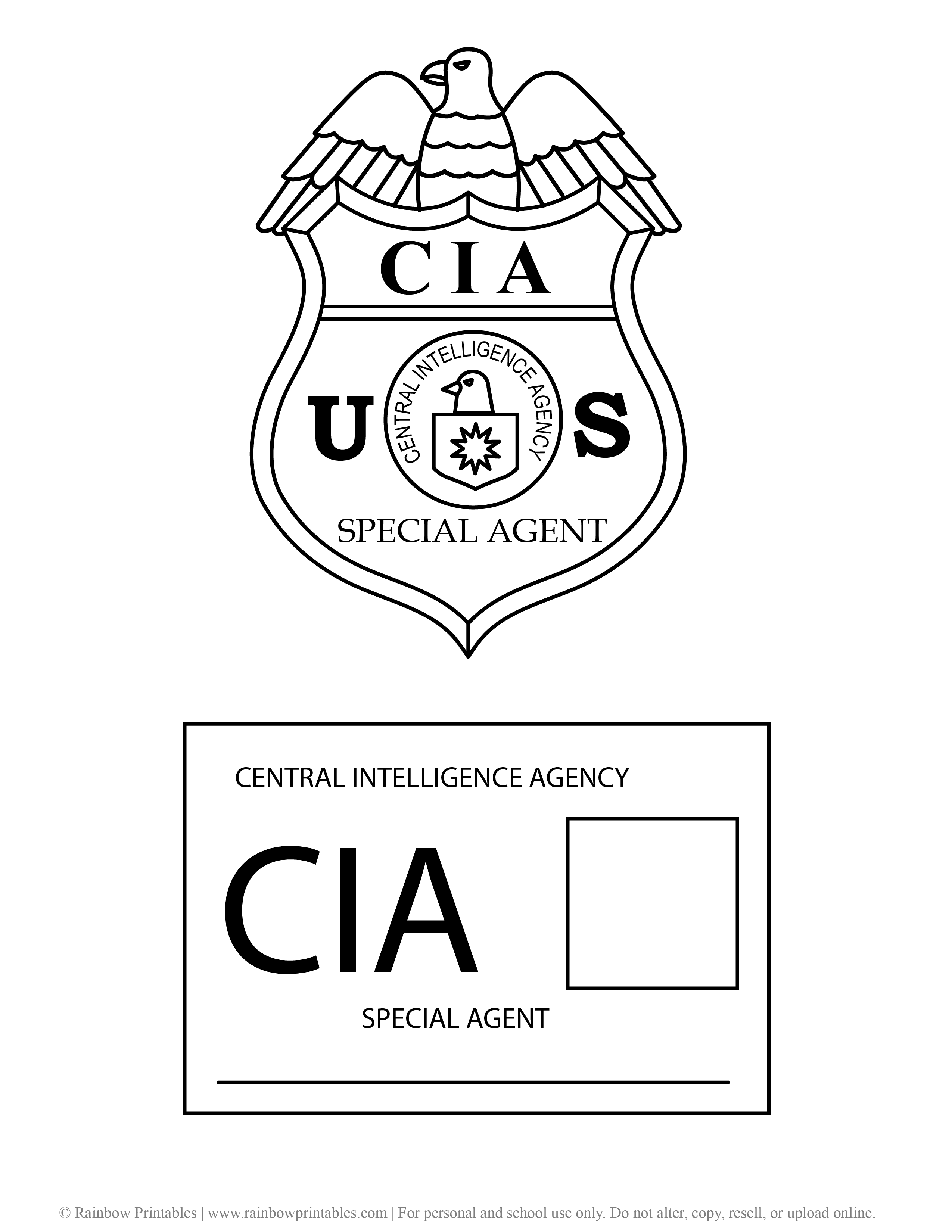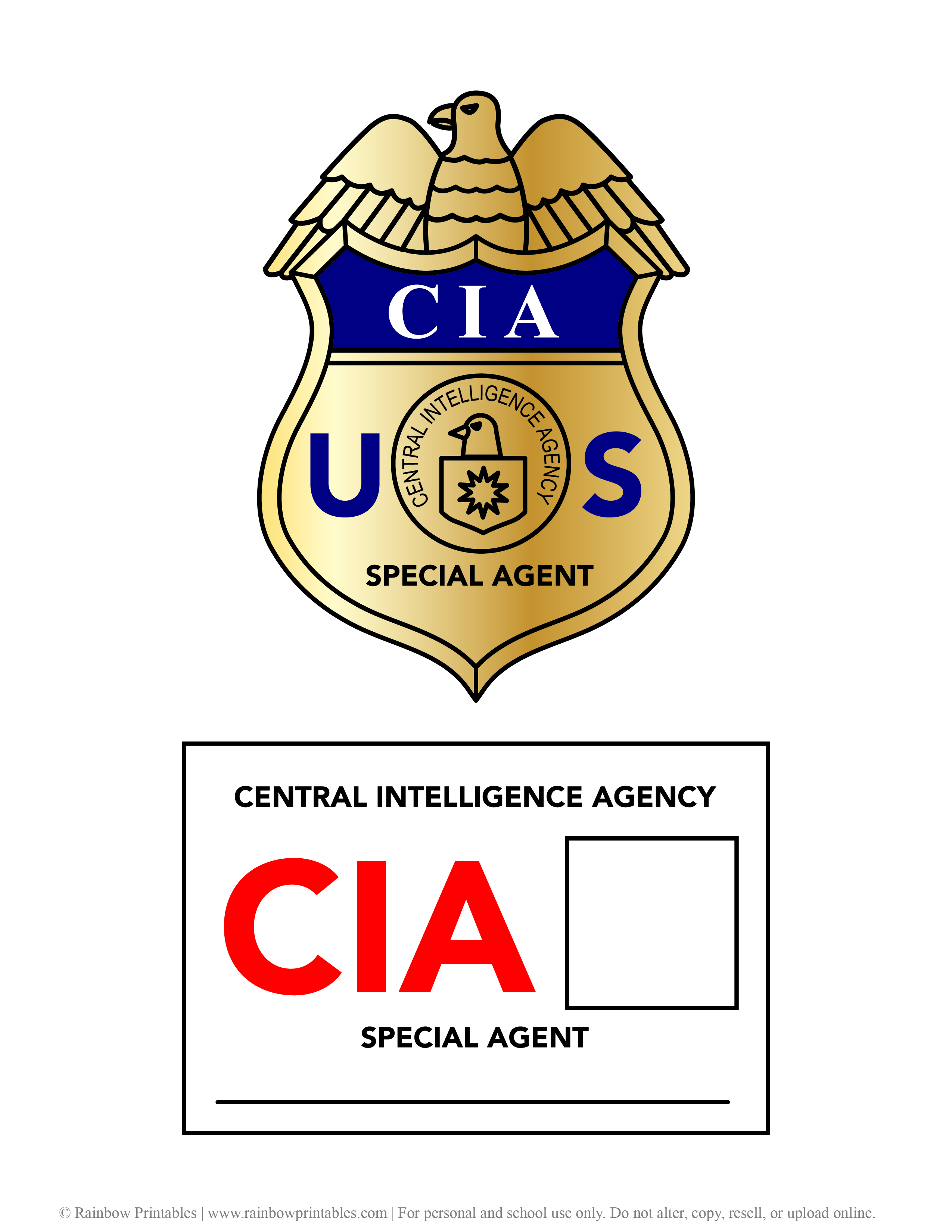 Pretend To Be an FBI Agent (License + Badge)
Established in 1908, the FBI's sole job is to tackle crimes that happen within the U.S. Their annual spending government agency budget is $8.3 billion dollars. FBI even has a motto: Fidelity, Bravery, Integrity, and their full agency name is "Federal Bureau of Investigation."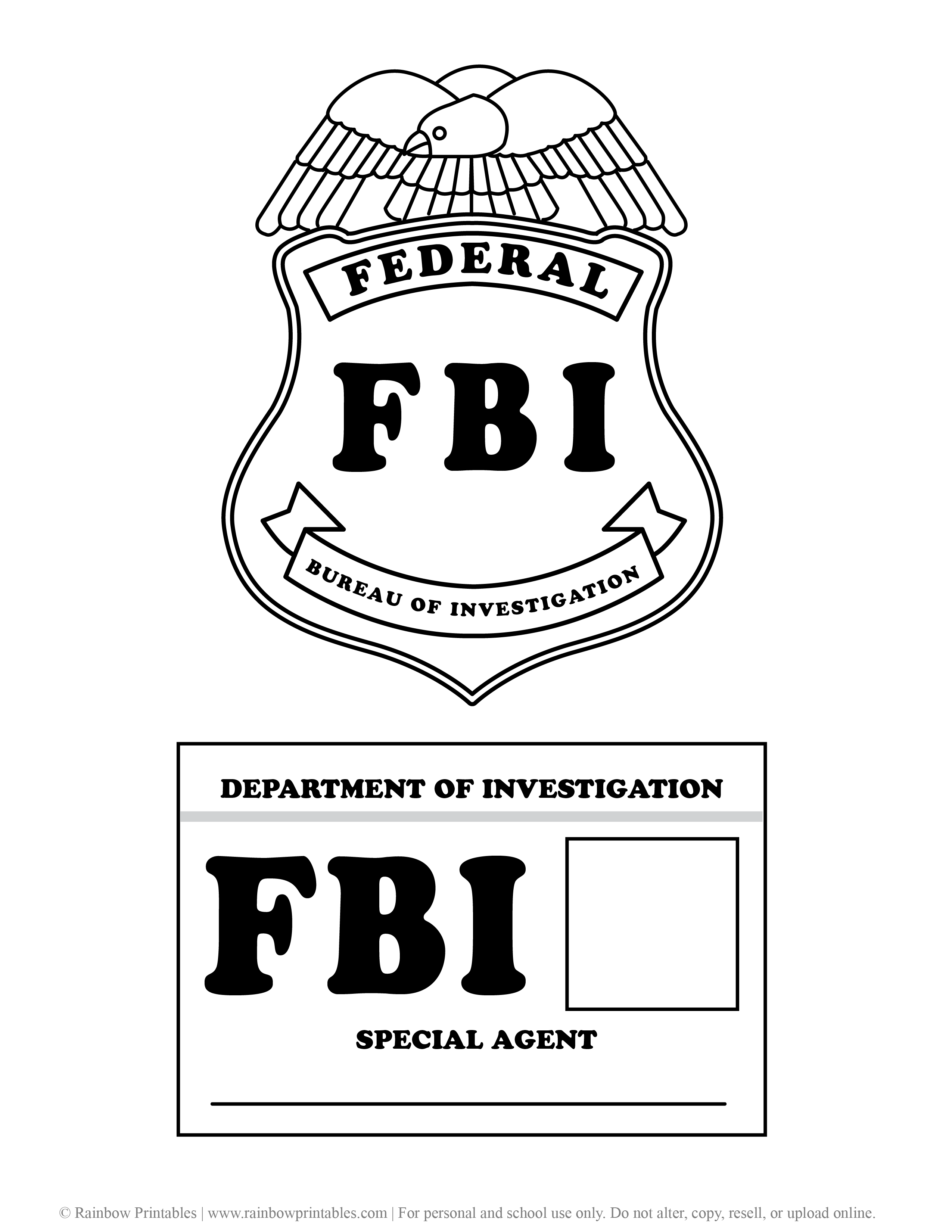 🖍️ MORE HOW TO DRAW TUTORIALS…
Help Support Artists Big and Small
We would much appreciate it if everyone who enjoyed or benefited from our free content can give us a social media share or link back on your website! This will allow us to 1) support independent artists and 2) create new content and teach young children everywhere to create art. Thank you.
---
---