25 Mixed Asian Celebs That Reminds Us Beauty Comes in All Colors
Growing up I was accustomed to seeing only a few types of beauty in the media. Rarely was there a representation of anyone Asian (or mixed Asian) in the media. Growing up, I had to do the digging for myself to see that beauty does truly come in all shape and colors. Here are 25 mixed Asian celebrities that show beauty can be found anywhere all the same.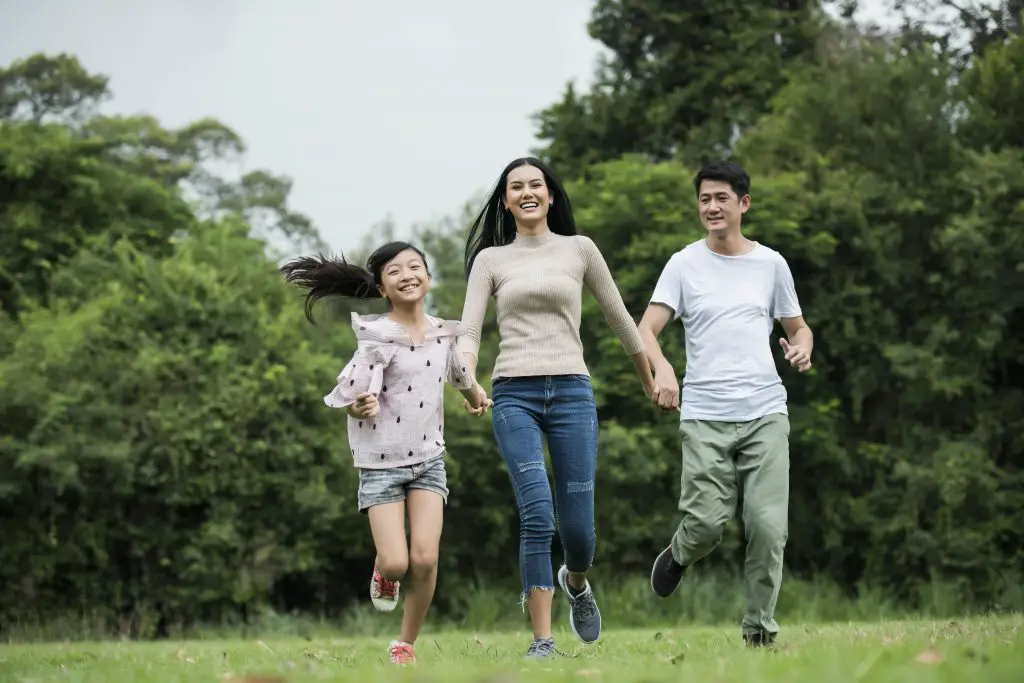 1. Kristen Kreuk (Dutch-Chinese)
Kristen Kreuk is a Canadian Actress with Dutch-Chinese descent. She was born in Vancouver. British Columbia to Dutch father Peter Kreuk and Chinese mother Deanna Che. Kristen has a younger sister named Justin. During her younger years, Kreuk learned karate and gymnastics but quit because of scoliosis.

Known for her role as Laurel Yeung in "Edgemont", Kreuk also made a name for herself in films such as "Vampire"  and "Irvine Welsh's Ecstasy" in 2011. She won the People's Choice Awards as Favorite Sci-Fi / Fantasy TV Actress for "Beauty & the Beast" last 2015. She currently stars in the drama television series "Burden of Truth" in which she is also an executive producer.

2. Nancy Kwan (Cantonese – English-Scottish)
Nancy Kwan was born in Hong Kong to a Cantonese architect father and an English-Scottish mother. Kwan is known for her contributions in the acceptance of actors with Asian ancestry in major Hollywood films. She started her career by submitting her application to the movie "The Standard."

Kwan's career has been active since the 1960s, retiring only in 2016. Her first movie was "The World of Suzie Wong" which premiered in 1960 while her latest movie is in 2016 with "Paint It Black." After her retirement, she is currently residing in Los Angeles and visits her family members in Hong Kong once every few years.

3. Brandon Lee (Chinese – American)
Brandon Bruce Lee was a martial artist an American actor famous for being the son of Bruce Lee and Linda Lee Cadwell. He has been famous for her mid-to-late 1980s movies such as "Legacy of Rage" and  "Laser Mission." He started his career in ABC's "Kung Fu: The Movie."

Unfortunately, Brandon suffered the same fate as his father, who died during the filming of the show. Brandon died with a faulty prop gun which was fired on him for a scene. In order to continue the firm, scripts were rewritten and CGI was used using stunt doubles. One year after Lee's death, the movie was released and witnessed great success. Until his death, he was in a relationship with Eliza Hutton.

4. Mark-Paul Gosselaar (Dutch-Indonesian)
Mark-Paul Gosselaar is an American actor known for his roles as Zack Morris in "Saved by the Bell: Hawaiian Style" and recently, "The Passage" as Brad Wolgast. He is married to Catriona McGinn and has four children.  He began his career modeling at the age of 5 and is known for appearing on commercials for brands such as Oreo and Smurf.

Gosselaar was born in Panorama City, Los Angeles to Paula van den Brink and Hans Gosselaar. Paula is of Indonesian and Dutch descent while his father is of German and Dutch Jewish descent. Although his parents separated, her mother became his manager during the early days of his career.

5. Maggie Q (Irish-Polish-Vietnamese)
Margaret Denise Quigley or popularly known as Maggie Q is an actress and a model. She is known for her roles as Tori Wu in the film "Divergent" as well as playing Nikita in The CW's titular show. She is currently filming "Fantasy Island" which is set to be released in 2020.

Quigley's parents met when her Irish-Polish father met her Vietnamese mother during the Vietnam War. She was engaged to "Stalker" co-star Dylan McDermott, but they decided to split after a four-year engagement. She is currently in the political drama "Designated Survivor" as FBI Agent Hannah Wells.

6. Daniel Henney (Korean-American-Irish)
Daniel Henney is known for his role as Agent Zero in "X-Men Origin: Wolverine" and Dr. David Lee in "Three Rivers". He also starred in local Korean drama shows such as "Spring Waltz" and "My Lovely Sam Soon." Henney is currently voicing Tadashi Hamada in the animated series "Big Hero 6: The Series."

Henney was born in Carson City, Michigan. Her father, Philip Henney, is an Irish American while her mother, Christine, is a Korean American born in Busan but was adopted by a Caucasian couple. He used to play basketball at Carson City-Crystal High School and led the team in the second place during his senior year.

7. Keanu Reeves (English-Chinese-Hawaiian)
Keanu Charles Reeves was born in Beirut, Lebanon to Patricia Taylor and Samuel Nowlin Reeves Jr. Patricia was from Essex while Samuel was from Hawaii and is of Chinese-Hawaiian, English, Irish, and Portuguese descent. Because of this, Reeves was exposed to Chinese and English culture early on.

Reeves is known for his films such as "The Matrix" and "Point Break". Fans are waiting for the third installment of his film franchise "John Wick" where he portrays the titular character. Although he is more famous for his acting rules, he is also a musician and was the bass guitar player for Dogstar and Becky.

8. Chad Michael Murray (American-Japanese)
Chad Michael Murray is an American actor and model known for his roles as Lucas Scott in "One Tree Hill" as well as in movies "Freaky Friday", "A Cinderella Story", and "House of Wax". He currently plays Edgar Evernever in "Riverdale" as a recurring character. He also portrays Agent Jack Thompson for Marvel's "Agent Carter."

Born on Buffalo, New York, his father Rex Murray was an air traffic controller. His mother, which is one-quarter Japanese, abandoned him when he was young. Before One Tree Hill, he supported himself via modeling for brands such as Gucci, Tommy Hilfiger, and Skechers.

9. Lee Hyun-Jae (Korean-American)
Lee Hyun-Jae is an actor from South Korea known for roles in "Flower Band", "High Kick Through the Roof", and "Tiny Times". He is also a drummer for the indie band called "Mate". He was born in Incheon, Gyeonggi, South Korea.

It is reported that Lee Hyun-Jae's ancestry is half American and half Korean. He is currently married to Kim Yeol, a fellow South Korean artist since 2016. His most recent work is "Please Find Her" which was released in 2017. Lee is also recognized in China because of the movies "Tiny Times 3" and "Tiny Times 4."

10. Chanel Iman (African-American-Korean)
Chanel Iman is a  known model who is famous for being one of Victoria's Secret Angel. She also appeared on different TV shows such as "America's Next Top Model". She is also a part of Vogue Paris' list of top 30 models of the 2000s.

Iman was born to an African American father and half-Korean half African American mother. Just last year, she married Sterling Shepard, an American football wide receiver for the New York Giants. A few months later, she gave birth to a baby girl.

11. Insooni (Korean-African-American)
Kim In-soon or Insooni is a South Korean singer and is famous for being a member of Hee Sisters. Known as South Korea's R&B Diva, Kim produced 19 albums during her career. She also performed at Carnegie Hall in New York City. Insooni is currently one of the Korean singers with a long singing career.

Kim was born in Pocheon, Gyeonggi Province to a South Korean mother and an African American father who was serving the US military. Although she was brought up by her mother alone, they received assistance through Pearl S. Buck International Child Sponsorship Program. Insooni has one daughter named Saein (international name is Jasmine) who currently attends Stanford University.

12. Ariana Miyamoto (Japanese-African American)
Ariana Mamiko Miyamoto is the Miss Universe Japan 2015 and represented the country during the Miss Universe 2015 pageant. She is the first-ever "have" or multiracial women to represent Japan in the said pageant. Miyamoto made it to the top ten in that year's Miss Universe pageant.

Miyamoto was born to a Japanese mother and an African American father. Her parents divorced when she was just one year old. However, she moved to the United States when she was 13 to live with her father. Two years later, she returned to Japan and won the Miss Nagasaki title. Although she received discrimination because of her mix ancestry, she decided to use her new-found fame in order to fight racial prejudice.

13. Vanessa Hudgens (Irish-American-Filipino)
Vanessa Anne Hudgens is an actress and singer known for her portrayal as Gabriella Montez in "High School Musical" series. She also appeared on movies such as "Beastly", "Sucker Punch" and "Journey 2: The Mysterious Island." Hudgens also recorded two studio albums "V" and "Identified".

Hudgens was born in Salinas, California to mother Gina Guangco and Gregory Hudgens. Guangco is of Filipino descent while Gregory Hudgens is of Native American and Irish descent. Hudgens is currently in a relationship with Austin Butler since 2011. She is currently filming "Bad Boys for Life" which will be released in 2020.

14. Enrique Iglesias (Spanish-Filipino)
Known as the King of Latin Pop, Enrique Iglesias is known for her works as a singer, songwriter, record producer, and occasional acting. He is also regarded as one of the best-selling Spanish artists ever because of his popularity in the US.

Born in Madrid, Spain, Iglesias is the youngest among the children of Julio Iglesias and Isabel Preysler. Julio is a Spanish singer while Isabel is a Filipina is a television host and a magazine journalist. He and Russian tennis player Anna Kournikova had twins named Nicholas and Lucy which were born in 2017.

15. Norah Jones (American-Indian)
Born as Norah Jones Shankar, Norah Jones is a famous singer, songwriter, and pianist. Jones is also known as Billboard's top jass artist of the 2000-2009 decade. Her popularity skyrocketed with the release of "Come Away with Me" in 2002.

Jones was born to American concert producer Sue Jones and Indian musician Ravi Shankar. She is the half-sister of Anoushka Shankar, an Indian sitar player, and composer. Jones is set to release her seventh album "Begin Again" this April 12, 2019. She is currently in a relationship with an unnamed musician husband. The couple has two children, the first one was born in 2014 and the second one was in 2016.

16. Sonoya Mizuno (British-Argentinian-Japanese)
Sonoya Mizuno is an actress, model, and ballerina known for her works at "La La Land", "Beauty and the Beast", and "Crazy Rich Asians". She is also the lead character in Netflix's "Maniac". She started acting in the film "Venus in Eros" as a forest guard in 2012.

Mizuno was born in Tokyo to her half British and half Argentinian mother and Japanese father. Although she was born in Tokyo, she was raised in Somerset where she graduated in Royal Ballet School. She made her movie debut in Alex Garland's "Ex Machina" last 2015, appearing in next "High Strung" and "Wide Open" in 2016.
17. Nicole Scherzinger (Filipino-Ukrainian)
Nicole Prescovia Elikolani Valiente, Nicole is popularly known for her screen name Nicole Scherzinger. She is known for her works as a member of The Pussycat Dolls and as a judge of "The X Factor." Her recent work includes voicing Sina in the animated movie "Moana."

Scherzinger was born to a Filipino father and a Ukrainian and Native Hawaiian mother. Her parents divorced when she was still a baby. Her mother was remarried to a German American stepfather. She decided to use Scherzinger as her surname after he adopted her. Scherzinger is currently dating Bulgarian tennis player Grigor Dimitrov and they have been together since 2016.

18. Bruno Mars (Puerto Rican- Jewish-Filipino-Spanish)
Peter Gene Hernandez, known professionally as Bruno Mars, is an American singer, record producer, dancer, and a multi-instrumentalist. Known for his wide range of musical styles, Mars is known for his retro-style performances and dance moves.

Mars was born in Honolulu, Hawaii to Puerto Rican and Ashkenazi Jewish father and a Filipino-Spanish mother. Mars got his nickname "Bruno" because of his resemblance to Bruno Sammartino. Mars is currently dating model Jessica Caban, both are residing in a mansion in the Hollywood Hills with "Geronimo", a Rottweiler.

19. Dwayne "The Rock" Johnson (Samoan-Black Nova Scotian)
Dwayne Douglas Johnson, popularly known for his ring name "The Rock" is an American actor and producer. He is originally known as a professional wrestler from WWE from 1996-2004, as well as from 2011-2013. His films include The Fast and the Furious franchise and "Jumanji." He was also a professional football player.

Johnson was born in Hayward, California to Samoan mother Ata Johnson and Black Nova Scotian father Rocky Johnson. He also has some Irish ancestry from the side of his father. Johnson was married to Dany Garcia from 1997 to 2007. He is currently dating Lauren Hashian.

20. Charles Melton (Korean-European-Cherokee)
Charles Melton is an actor and model who is known for his portrayal as the  Reggie Mantle in the TV show "Riverdale", replacing Ross Butler who left the show on its second season. He was also the male lead in "The Sun Is Also a Star" portraying the character Daniel Bae.

Melton was born in Manhattan, Kansas and is known to have half-Korean and a mix of European and Cherokee descent. Melton was a part of Kansas State University's football team, but he dropped out of college to focus on being an actor.
21. Zayn Malik (Pakistani – English)
Zain Javadd Malik, popularly known as Zayn Malik, is an English singer, songwriter, and a former "The X Factor" contestant. He is known for his works with boy band One Direction and as a solo artist. Malik's debut album is "Mind of Mine" which includes the single "Pillowtalk."

Malik was born and raised in Bradford, West Yorkshire, England. His father,  Yaser Malik, a British Pakistani while her mother Tricia Brannan Malik is of English and Irish descent. He and model Gigi Hadid started dating in 2015. They had an on and off relationship until they ended it all for once in November 2018.

22. Naomi Campbell (Jamaican-Chinese)
Naomi Elaine Campbell is a British supermodel, actress, and businesswoman who started her career at the age of 7 when she was featured in a Bob Marley music video. At the age of 12, she was scouted by Beth Boldt. She is known for her involvement in the reality show "The Face."

Campbell was born to Jamaican dancer Valerie Morris. She never met her father as per her mother's wishes. The surname "Campbell" was taken from her mother's second marriage. Her Jamaican and Chinese descent was both from her mother. Although Campbell was engaged twice, first to U2 bassist Adam Clayton and second to Flavio Briatore, both of her relationships ended in separation.

23. Arden Cho (Korean – American)
Arden Cho is an actress, singer, and model known for her role as Kira Yukimura on Teen Wolf. She started her film career as  Hyori in 2008 short film "My First Crush". One of her latest works is playing Honor" in "The Honor List." She is currently playing Emily on NBC's "Chicago Med."

Cho was born to Korean-American parents in Amarillo, Texas. Although she suffered a lot during her childhood because of bullying, this doesn't stop her from getting involved in a lot of activities. She studied psychology at the University of Illinois at Urbana-Champaign. She is also in a relationship with YouTube creator Ryan Higa since 2015.

24. Hailee Steinfeld (American-African-Filipino)
Hailee Steinfeld is an American actress and singer. She got her breakthrough role when she played Mattie Ross in the movie "True Grit" in 2010. In 2015, she released her debut extended play called HAIZ with the lead single "Love Myself."

Born in Tarzana, Steinfeld is the youngest children of Cheri and Peter Steinfeld. She got her Filipino and African-American descent from her maternal grandfather. Steinfeld is currently in a relationship with Niall Horan. The two has been dating since December 2017.
25. Yangzom Brauen (Swiss – Tibetan)
Yangzom Brauen, a Swiss actress and writer is known for her roles in "Escape from Tibet" in 2012 and "Who Killed Johnny" in 2013. She also published a book in 2009 titled "Across Many Mountains: Three Daughters of Tibet." She is also known as an advocate for Tibetan people, demonstrating it by a protest against Chinese leader Jiang Zemin during his visit to Switzerland that year.

Brauen's father Martin Brauen is a Swiss ethnologist while her mother Sonam Dolma is a Tibetan artist. Brauen's first ever Hollywood film is "Aeon Flux" as Inari. She is also a part of Oscar Wilde's "Salome". Her latest film "Born in Battle" awarded her the CICt-UNESCO Enrico Fulchignoni Award and the UNESCO Gandhi Medal during the Fribourg Film Festival.

---
---