20 Fun Bonding Activities for Parents and Kids
Oddly even during the pandemic, my husband and I still felt spread thin. I guess it wasn't just the hour-long commute that made our lives hectic! The old adage is true, it takes an entire village to raise a child. The bond between family and a child can go a long way in their life, especially for children at a very young age. This bond serves as one of the primary pillars in a child's growth and development. It is important to give time, attention, and effort to making bonding memorable. When your kids grow up, they'll remember less about how many gifts they have received but they will remember how much time was spent with them. Establishing a strong connection between you, your children, their grandparents, and their siblings will be one of the bases of an awesome childhood.
Here are 20 easy, fun activities that will help establish a strong family connection with your young ones as early as possible.
INFANTS
<12 MONTHS OLD
1. BABY MASSAGE
When our daughter was an infant, we spent a few minutes every night giving her a baby massage. There are lots of tutorials on Youtube for free – although as new parents we thought it alleviated symptoms of gas. We highly doubt that now, but a baby massage isn't a bad idea in the first place. Baby massages have been shown to increase bonding, attachment, improve quality of sleep, and extra helpful physically for premature babies.
2. SKIN TO SKIN
Skin to skin (S2S) is one of those amazing things that puzzles scientists and researchers. Research time and time again show the effectiveness of kangaroo care:
For the baby, S2S care stabilizes vital signs, including temperature, heart rate, breathing pattern, and oxygen saturation. It decreases crying and stabilizes blood sugar. S2S care decreases pain from blood-drawing and other painful NICU procedures. It is also associated with fewer infant infections, better weight gain, earlier discharge home, and improved neurologic development. Babies who are engaged in kangaroo care sleep more deeply, using all their energy to grow.

MiracleBabies.org
Skin to skin is also beneficial for the mother, it even enriches the breastmilk of mother's produced. What a super power! Getting in some serious skin to skin with your baby at any age is highly recommended.
3. GIVE IT TIME
You know I wish I could tell every mom out there that they will feel an unbelievable rush of love the moment they plop a brand new-looking human on our sweaty chests. But in reality, and by far from the stereotype, a good portion of moms don't feel the oxytocin rush. About 1 in 7 mothers develop postpartum depression. PPD is an acute, physical change in the brain chemistry of new mothers. While it is a plus to bond strongly and instantly, it's also important to not pressure or judge mothers about how they should feel. There is so much more time to bond, love, and enjoy the gift of being a mom. Give yourself and your baby some time and patience. Bonus, they get ridiculously so much cuter out of the newborn stage, it's hard not to love a teetering 12-month-old.
TODDLERS
1 TO 3 YEARS OLD
1. SING SONGS
Toddlers have sensitive senses. This is typically the age of discovering what they can do with their bodies. This activity will stimulate some of their senses all at the same time. Singing nursery rhymes with your child not only creates an avenue for bonding but also enhances their hearing and speech.
2. STOP DANCE
Kids at this age are fond of moving around and have lots of energy for playing. Dancing definitely won't be a problem for them. Invite your family members to a night of stop dancing. Stop when the music stops and those who don't, lose! This is a classic game played at kids' parties. You only need to prepare a newspaper, some music, and of course your groovy bodies. 
3. MAKE A SENSORY BOX
As mentioned earlier, toddlers tend to have sensitive senses. Now, the focus of this activity would be the sense of touch. This will be a fun and interactive game not only for your child but also for other members of your family to try. Prepare a rectangular box with two holes at the sides for their hands then let your children guess what object it is that they are holding. It is important to make sure that they have seen and touched these objects before to prevent scaring your kids off.
4. PLAY HIDE AND SEEK
Hide and seek is a perfect game to play whether you are indoors or outdoors. In this case, since you are going to play with your toddlers, make sure to play indoors so that you will still be able to supervise them and watch them from a safe distance. At this age, it is important to not let them get far away from you to prevent accidents since they already move fast.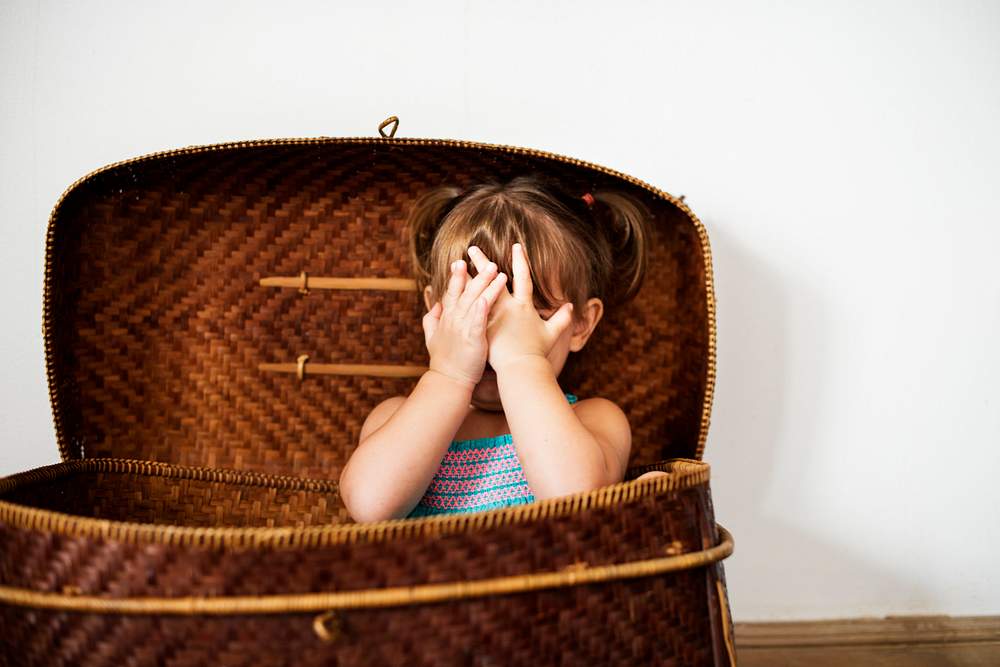 5. BOWLING CUPS
For an inclusive rainy day activity with the family, you can play bowling inside your house with the use of paper or plastic cups and a ball. Since the regular and heavy bowling ball cannot be handled by your kids, this is a perfect alternative to let them get the feeling of a real bowling game.
6. SIMON SAYS
Another classic game that is timeless and enjoyable. This is the right time to introduce this game to your toddlers since they are fond of imitating the people around them. Invite your whole family and see who wins the game! Your toddler might be better at following Simon than you'd think!
🏎️ Related Reads:
Are you new here?
Why not check out our collection of free coloring pages for kids! We update our resources library regularly so feel free to check back as we add more and more content. We're currently at over 1000+ coloring pages and creating more how-to-draw stuff art tutorials!
PRESCHOOL
4 TO 5 YEARS OLD
1. MAKING BUBBLES
Every kid is fascinated with bubbles. Even adults get giddy when bubbles are floating around the park. Making DIY bubbles at home will be a memorable bonding activity between you, your child, and their siblings. There are many ways of making bubbles, but a great and eco-friendly way is by using a hibiscus flower. Just grind the petals and leaves, then add a half cup of dishwashing liquid, one and a half cup of water then mix thoroughly. Just use a plastic straw to create your bubbles and voila! You now have safe homemade bubbles for everyone to enjoy.
2. FLY A KITE
On sunny and windy days, instead of staying inside the house, go out and take this chance to fly a kite with your young ones and see their excitement grow from the vibrant colors of the kites flying around the sky.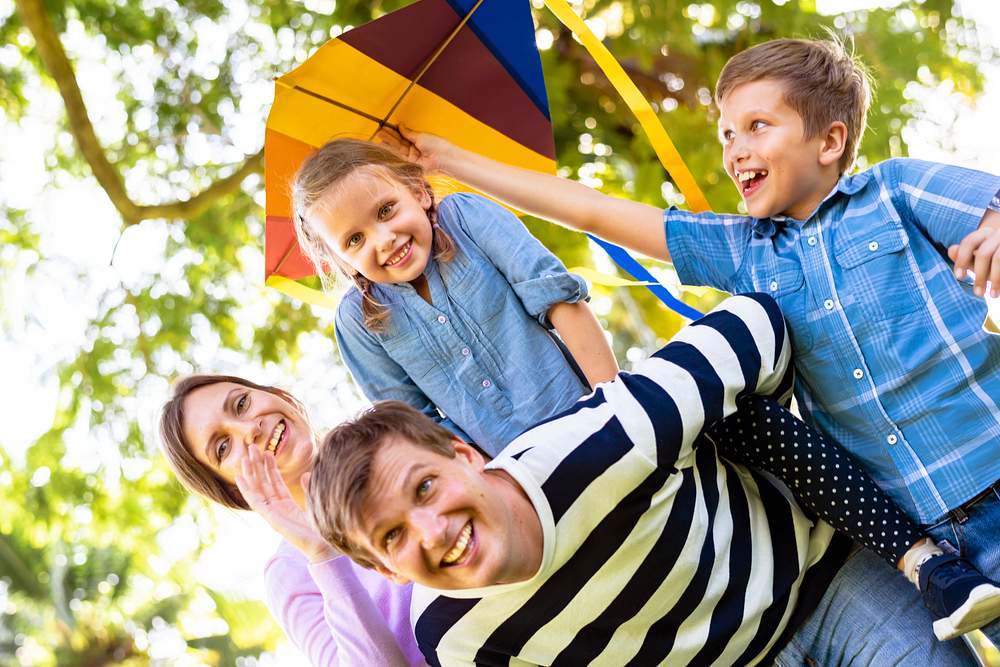 3. TREE PLANTING
At an early age, it is a necessity to teach your children the importance of taking care of our Mother Earth. Take some time and invite the whole family to be role models for your preschoolers. By each planting a tree, you were not only able to bond with everyone, but you were also able to save the environment.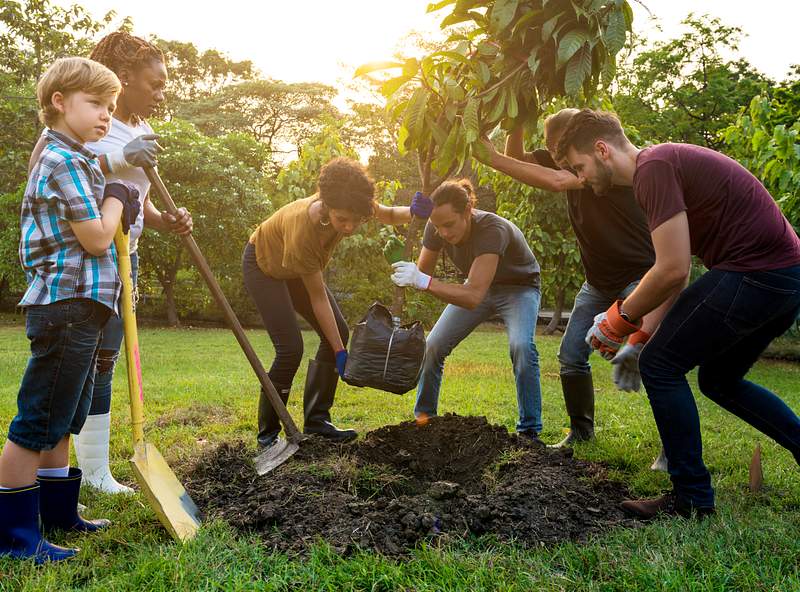 4. DECORATE CUPCAKES
To make holidays extra special, let your children decorate the desserts. Even store-bought cupcakes can turn extra special when touched by the creative hands of your young ones. Let their older siblings help them in decorating these cupcakes.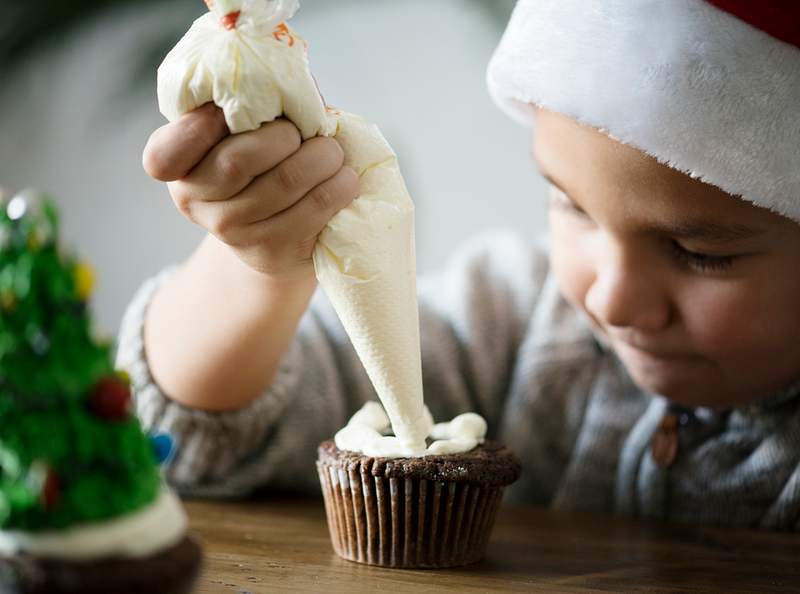 Check out our collection of free coloring pages for kids! We update our resources library regularly so feel free to check back as we add more and more content. We're currently at over 1000+ coloring pages and creating more how-to-draw stuff art tutorials!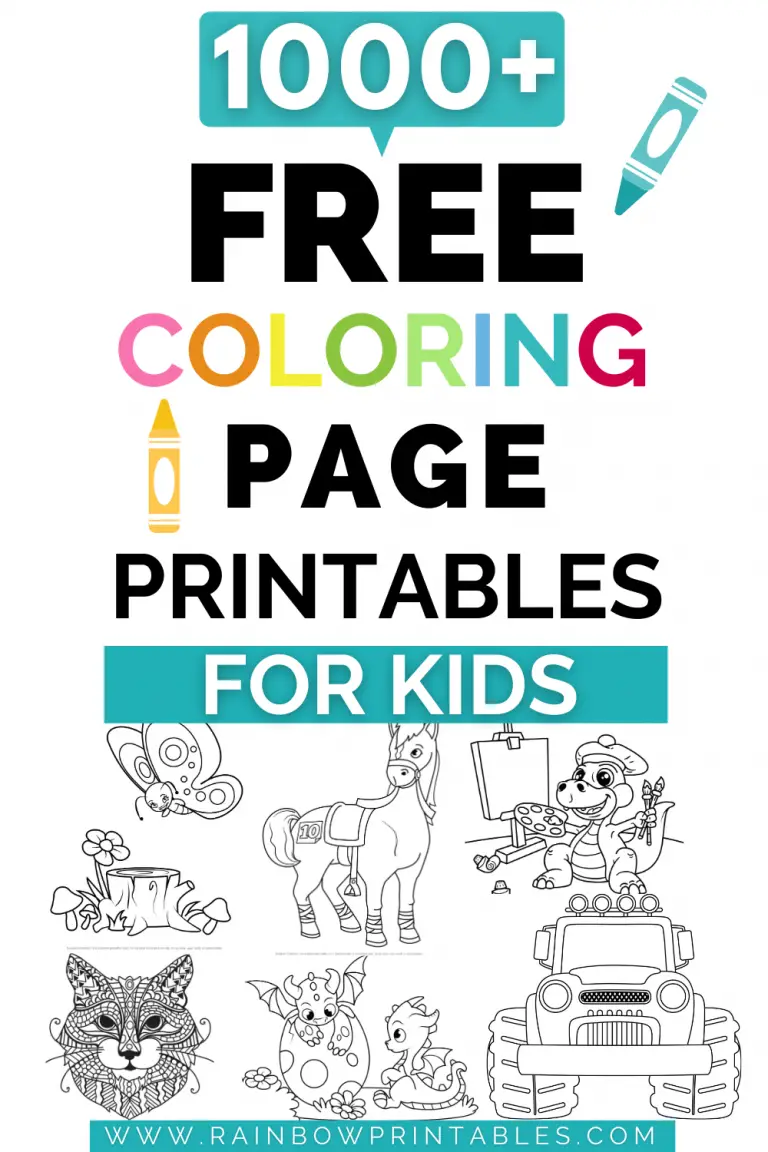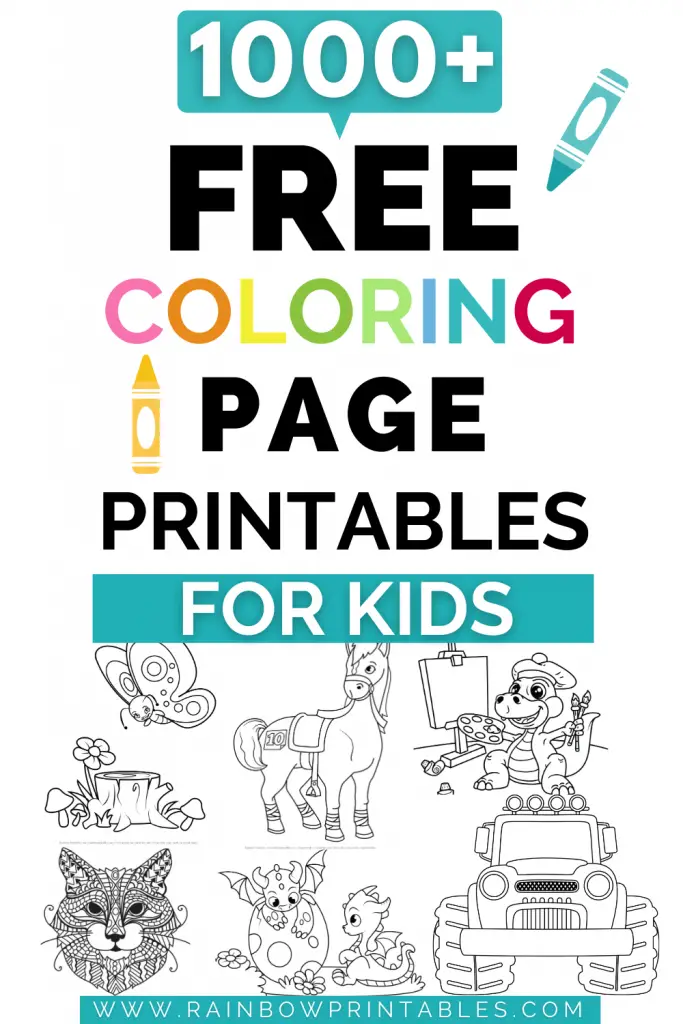 5. DIY SLIME
Homemade slime has been a popular trend for the past years, and now is the time to get on the trend and try this at home with your preschoolers and their siblings. You can opt to create colorful slimes with scent and other add-ons, or you can also keep it simple with a basic design.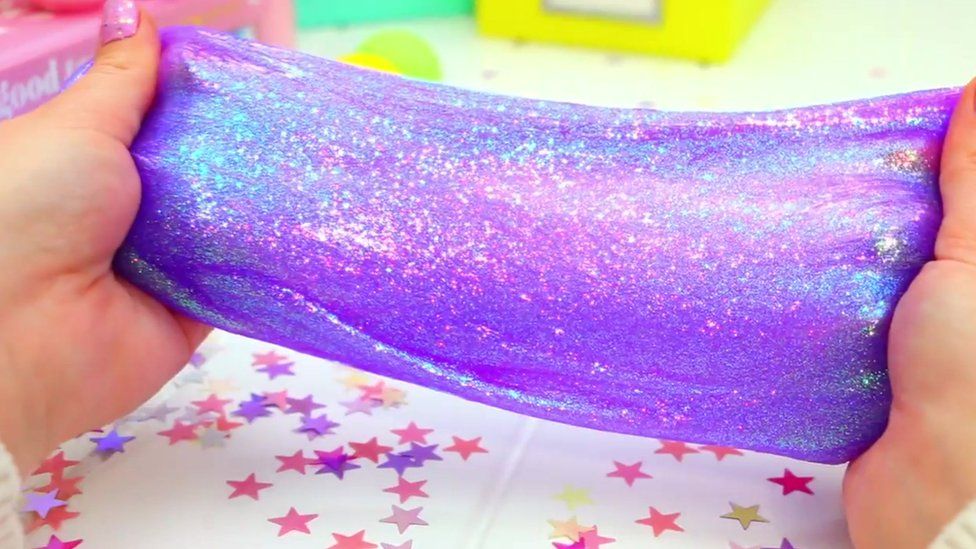 6. SHADOW PUPPET SHOW
Make your evenings at home unique and special by setting up a shadow puppet show! This will surely be included as one of the memorable moments in your child's life. Everyone can have their roles. You and your partner will set the stage up, the children will play as the puppet actors, and their aunts, uncles, and grandparents will be the audience.
7. MAGIC MILK EXPERIMENT
It is nice to introduce a little fun experiment to your young ones every once in a while. What makes it exciting is the fact that milk is going to be used. Milk is considered as one of the building blocks of life for kids. This experiment will show them how cool and magical their milk is.
ELEMENTARY
6 TO 10 YEARS OLD
1. RIDE A BIKE
Weekends can be spent outside while riding a bike. At this age, your kids are already big enough to learn how to ride a bike without training wheels. This is also a great way to keep the whole family physically fit.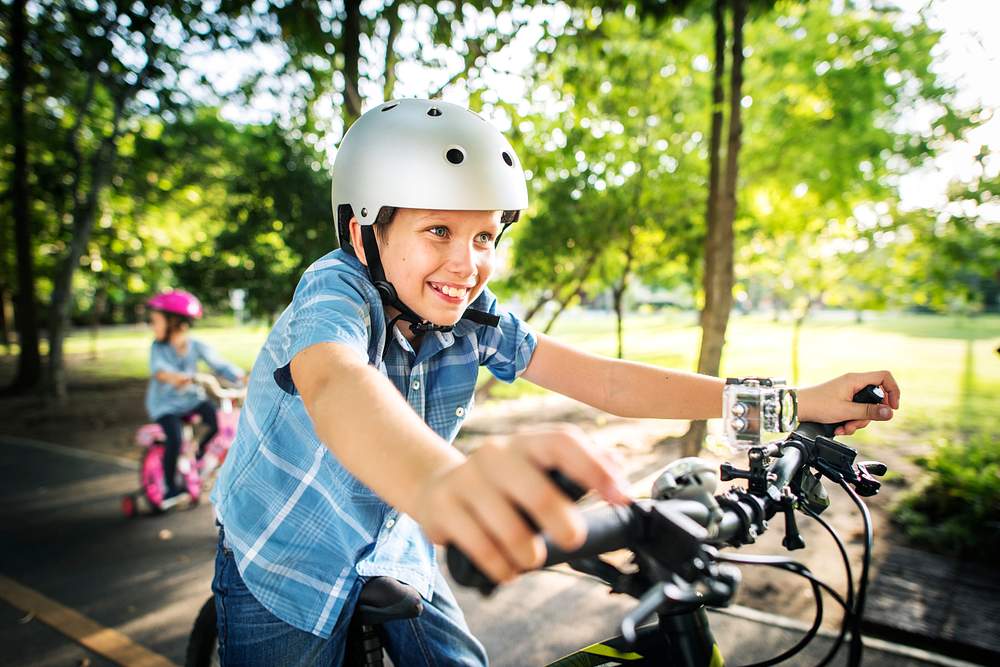 2. ORIGAMI
Childhood would not be complete without learning different origami pieces. They are old enough to use art materials on their own, with a little supervision in cutting, and they can easily follow through with your instructions.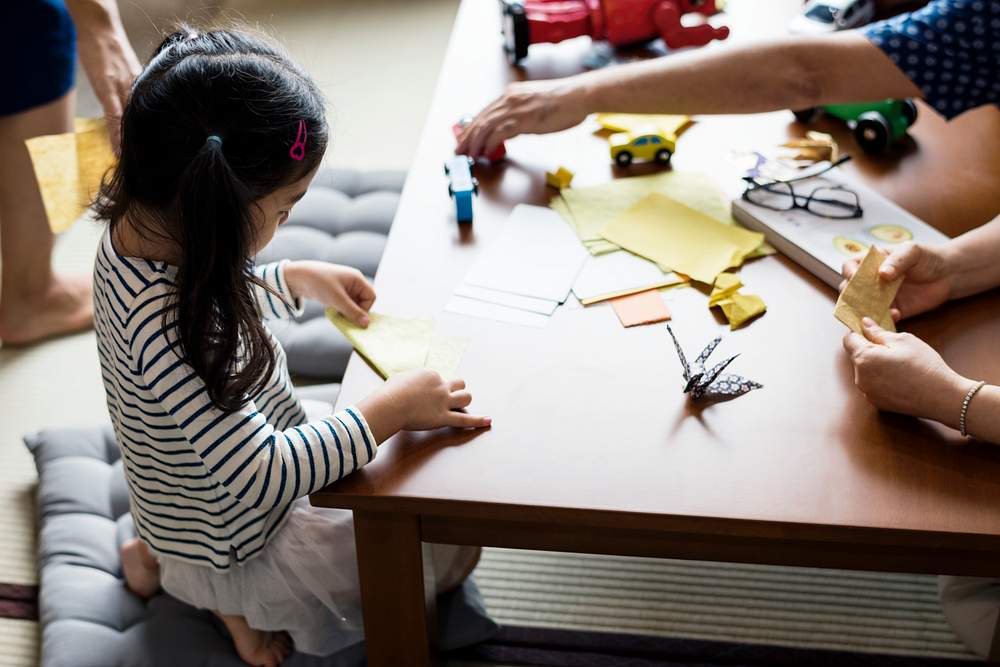 3. GO TO A THEME PARK
Kids at this age love going outdoors to play and experience new things. A theme park would be a perfect place to bring them and your whole family for quality time. There are various activities that you can do in a single place. Role-playing, costumes, rides, souvenir shops, and a lot more!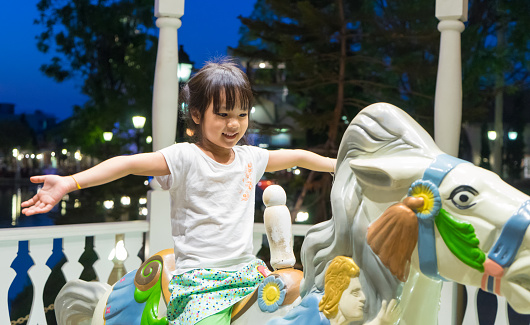 4. OBSTACLE COURSE RELAY
A classic team-building activity for everyone to show their competitive sides. You can customize the obstacle course any way you want! You can make one station kid-friendly, then another for the adults, and you can also create your own rules. 
5. TREASURE HUNTING
Convert your house into a mystery treasure hunt! Divide your family into two teams and let each one of you unleash your inner detective and inner pirate. This will strengthen the values of unity and teamwork within your family.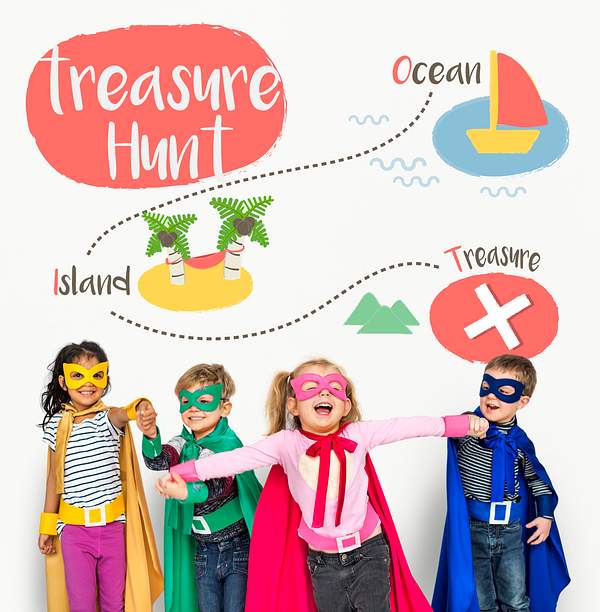 6. BAKE COOKIES
For kids with the sweet tooth out there, this activity is perfect for all of you. Cookies are one of the easiest desserts to bake. It is also delectable and fun to make with siblings because they can choose their toppings and flavors.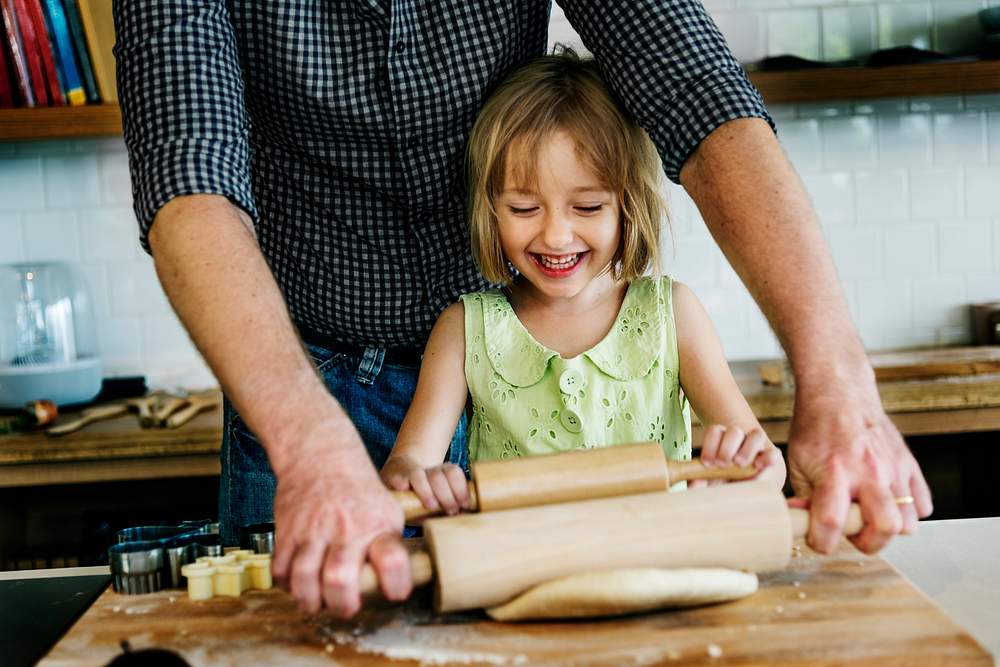 7. PIZZA PARTY
It has been a long battle whether pineapples should be placed on top of pizza or not. With homemade pizza, no one needs to argue about that issue because everyone gets to create their version of toppings!
It is nice how simple, inexpensive activities like these can instantly strengthen the closeness of family. This does not take a lot of time or effort to create fun activities that your kids would enjoy. But after all, everything that is done with love is something worth remembering by the heart. All we have to do is find the time by giving up things that matter less to us, family is always going to be #1 after all.
---
---