34 Free Mosaic Kitty Cat Coloring Pages for Kids & Adults (Anti-Stress Art Activity)
I had so much fun coloring in these pages with my gel pen while under the coronavirus quarantine. Coloring is such a relaxing activity. When you finish a page it's normal to also feel accomplished looking at the handiwork 🙂 That's the amazing power of art! If you're a cat lover, these free mosaic-tiled kitty cat coloring pages are perfect for you. Some pages are more complicated than others so there's room for all ages to color. For more animal coloring pages, visit our free animal coloring gallery for kids.
Coloring pages develop healthy hand-eye coordination, visual development, aids in self-expression, and helps kids build a stronger imagination. Free to share and use so print them out for your kids or your students. Instant print button on the upper left-hand corner. If you don't see the instant print icon on mobile, toggle your mobile browser to "Desktop Site" and you should be able to see it. Desktop view is on the upper right of your browser screen setting.
Enjoy!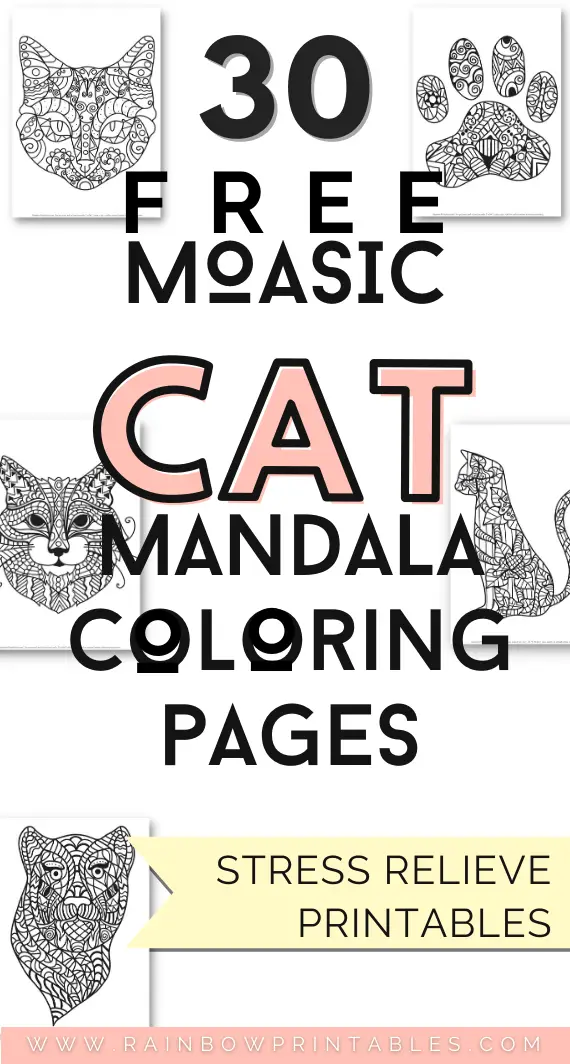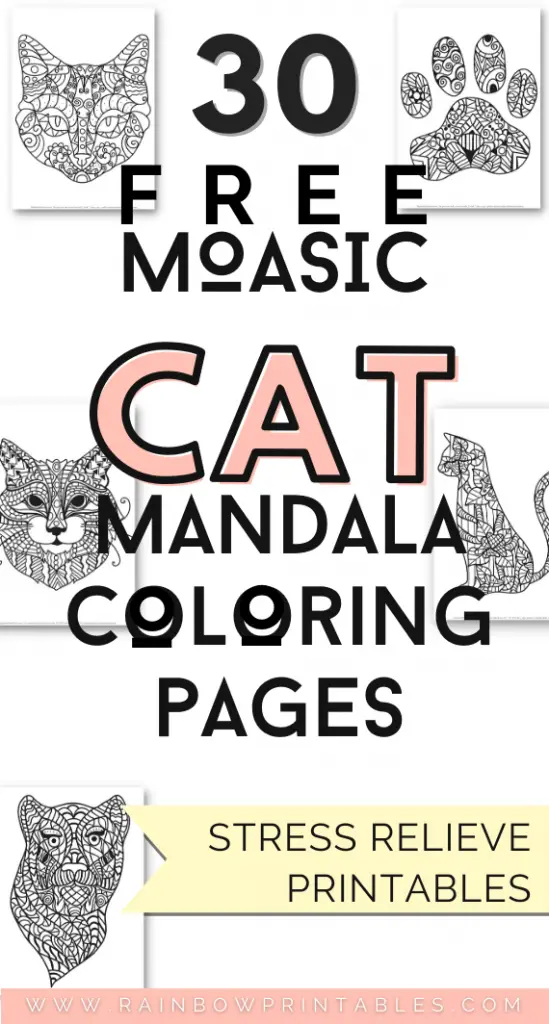 Help Support Artists Big and Small
We would much appreciate it if everyone who enjoyed or benefited from our free content can give us a social media share or link back on your website! This will allow us to 1) support independent artists and 2) create new content and teach young children everywhere to create art. Thank you.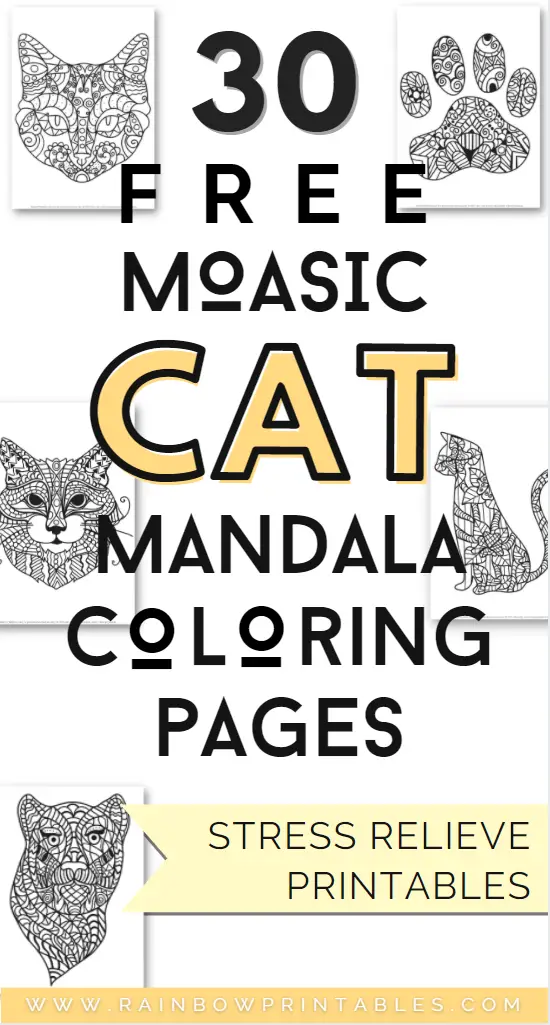 Free Mosaic Cat Coloring Pages
Advance Coloring Tips:
These free mosaic and zentangle style cat coloring pages look extra cool if you use textured and glitter gel pens. Another suggestion is to go with these watercolor nylon brush pens because you get more blendable color variations.
Printing Tips:
Please adjust your printer settings with previews so you get the best quality print. These mosaic cat coloring pages are A4 sizes (international size).
If you're in North America and print using the U.S. standard letter size (8.5in x 11in), you should be able to print just fine. Maybe a chance on a few pages there's going to be a light trimming of the edges but most of these cat coloring pages have enough white space so it shouldn't be noticeable.
To prevent webpage lag and lower loading time, I separated out these coloring pages. Navigate the numerical index below to browse through all 30+ pages and choose to print out whichever ones you like.
🖍️ MORE HOW TO DRAW TUTORIALS…
---
---