23 Beautiful Butterfly Coloring Pages for Free (Easy Printables for Children)
A new spring is just a few weeks away! Our daughter was born on the first day of spring so we always clump both of these occasions together. What speaks more about spring but blooming flowers and fluttering butterflies? Your kids will love COLORING in these cute butterfly coloring pages. Coloring pages develop healthy hand-eye coordination, visual development, aids in self-expression, and helps kids build a stronger imagination. Free to share and use so print them out for your kids or your students.
Each page prints in US standard (8.5inx11in). Don't worry if the desktop webpage image compression makes it appear a little fuzzy. This is done to speed up site load time. It doesn't impact print and will not print fuzzy.
We update our master coloring page collection regularly so feel free to check in as we add more and more coloring pages for kids. Bookmark us or better yet, sign up for our free mailing list for updates.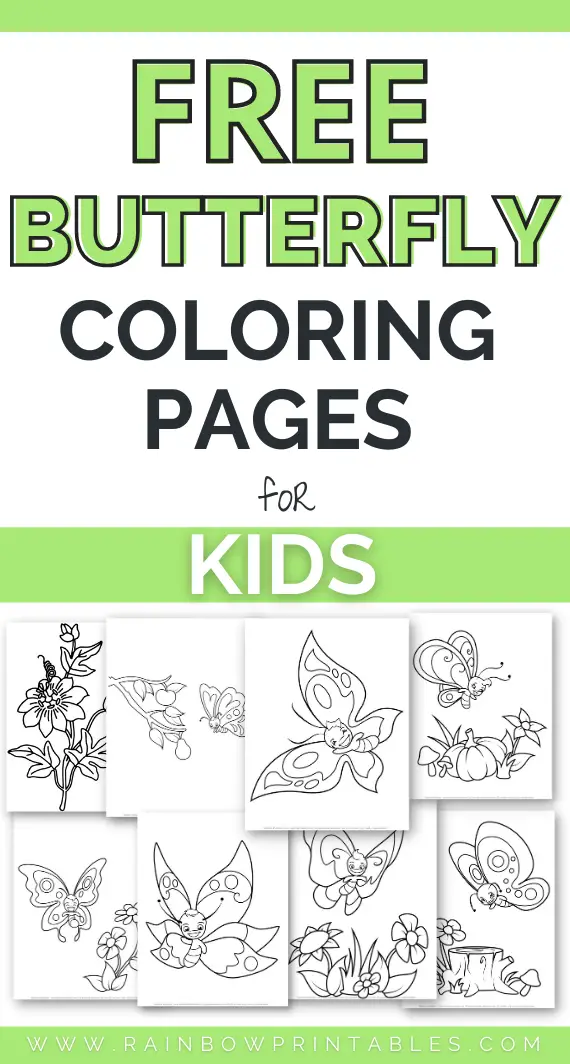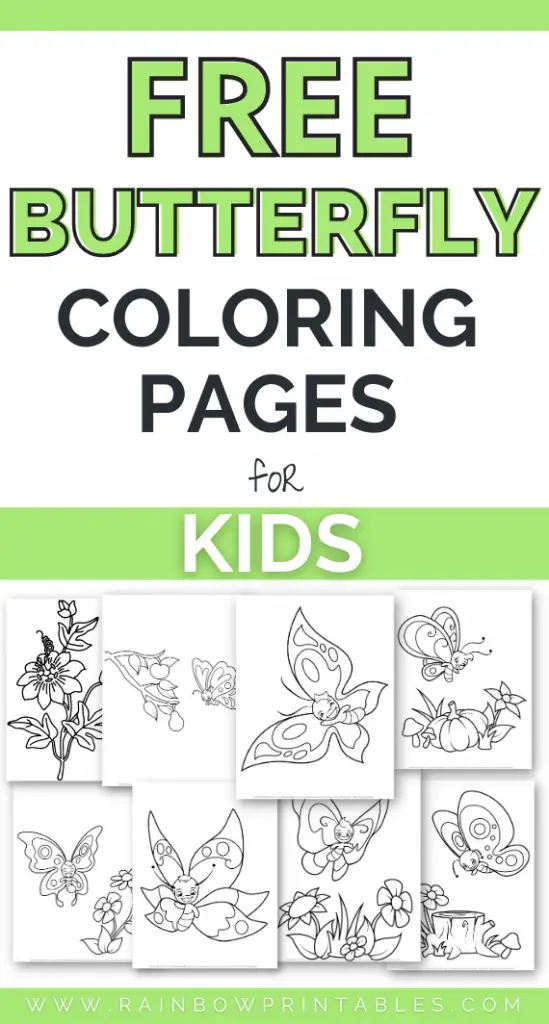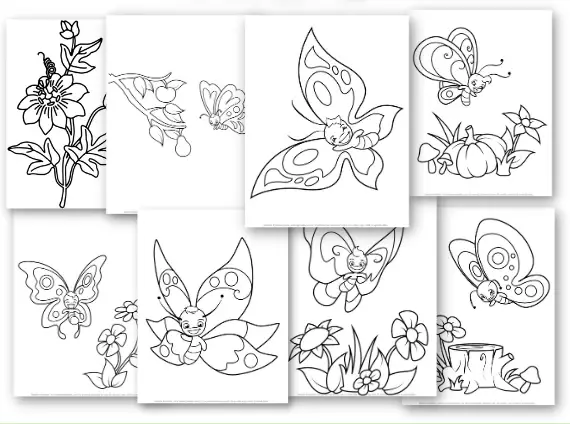 SIMPLE BUTTERFLY Coloring Pages for Children
Want to save a PDF file for later? Just hit the print button and choose instead to print, select Save As PDF in the drop-down selection, and done! (Your screen and selection might look a little different.)
Printing Tips:
The Instant print button is on the upper left-hand corner. If you don't see the instant print icon on mobile, toggle your mobile browser to "Desktop Site" and you should be able to see it. Desktop view is on the upper right of your browser screen setting.
Please adjust your printer settings with previews so you get the best quality print. These butterfly coloring pages fits US standard letter sizes (8.5inx11).
If you're in North America and print using the U.S. standard letter size (8.5in x 11in), you should be able to print just fine. If you are International with A4 paper, these will print just fine too albeit you will get a little bit of extra white space around the edge.
To prevent webpage lag and lower loading time, I separated out these coloring pages. Navigate the numerical index below to browse through all 30+ pages and choose to print out whichever ones you like.
Help Support Artists Big and Small
We would much appreciate it if everyone who enjoyed or benefited from our free content can give us a social media share or link back on your website! This will allow us to 1) support independent artists and 2) create new content and teach young children everywhere to create art. Thank you.
 MORE HOW TO DRAW TUTORIALS…
---
---