Celebrating Holy Week is an important tradition and holiday for Christians all over the world. The Holy Week focuses on the life, death, and sacrifices of Jesus for his people. For most Christians, Easter comes after the Holy Week which includes the Easter Triduum: Maundy Thursday, Good Friday, and Black Saturday. Basically, at the end of the Holy Week, Christians celebrate Easter or the resurrection of Jesus from the dead. It is supposed to be a happy celebration because of his renewal of life and it is meant to be happily celebrated with everyone including children and families. With this celebration, eggs serve as a symbolism for Jesus' death and resurrection. From that core principle, additional traditions made by people throughout time have shaped modern Easter: Easter egg hunting, decorating eggs, special church services, music, flowers, even Easter bunny chocolates, and more. Add on to your own tradition and celebrate a memorable Easter Sunday with your little ones with these 10 silly Easter hat ideas 🙂
Aah, by the way, check out our Easter coloring page gallery for free Easter theme coloring pages! It's not Easter without a cute bunny rabbit, if your kids want step by step drawing tutorial on how to draw an adorable bunny check here.
🖍️ MORE HOW TO DRAW TUTORIALS…
10 DIY Easter Hat Ideas for Kids
1. BUNNY CAP
Turn a basic white cap into an easy DIY bunny cap. You do not have to buy expensive materials for this one. An old white cap, some cardboard, glue, and cotton are the only materials you will need.

2. FLORAL BUNNY EARS
Add dainty flowers and a splash of style to plain headbands with this bunny ears headband look. Perfect for a style-forward take on a classic traditional holiday like Easter. Your little girls will love it and guests will fawn all over the place.

3. CARROT CONEHEAD
Your little one will be the cutest carrot around! Look like an actual carrot and be the tallest kid running around during Easter with this inverted carrot hat. If you want to strap a toy rabbit on, go ahead, for a little while, it might get too heavy for the littlest ones!

4. BUNNY & CARROT BEANIE
It won't feel like Easter without a little bunny somewhere, make this adorable bunny beanie with this free tutorial from Sew Can Do. Doesn't the pictures just make your heart melt?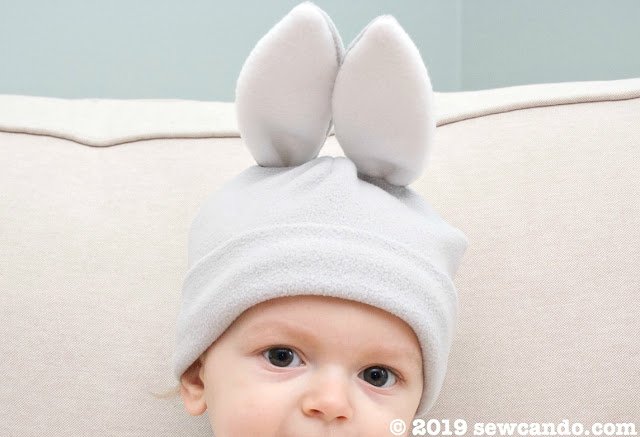 What if you have multiple little ones? How about a carrot beanie then! Convert an old orange beanie and add a few green threads to make this simple Easter carrot beanie.

5. PEEPS HAT
Yummy, colorful, and edible hats are the best. Peeps are perfect for Easter because of their bunny and chick-shaped marshmallows.

6. FELT BUNNY COTTON HAT
This cotton bunny bonnet is perfect for Easter, the material is made from felt, paper, and cotton. It is fairly easy to make and all the materials needed are in your craft or can be sourced from the local craft store.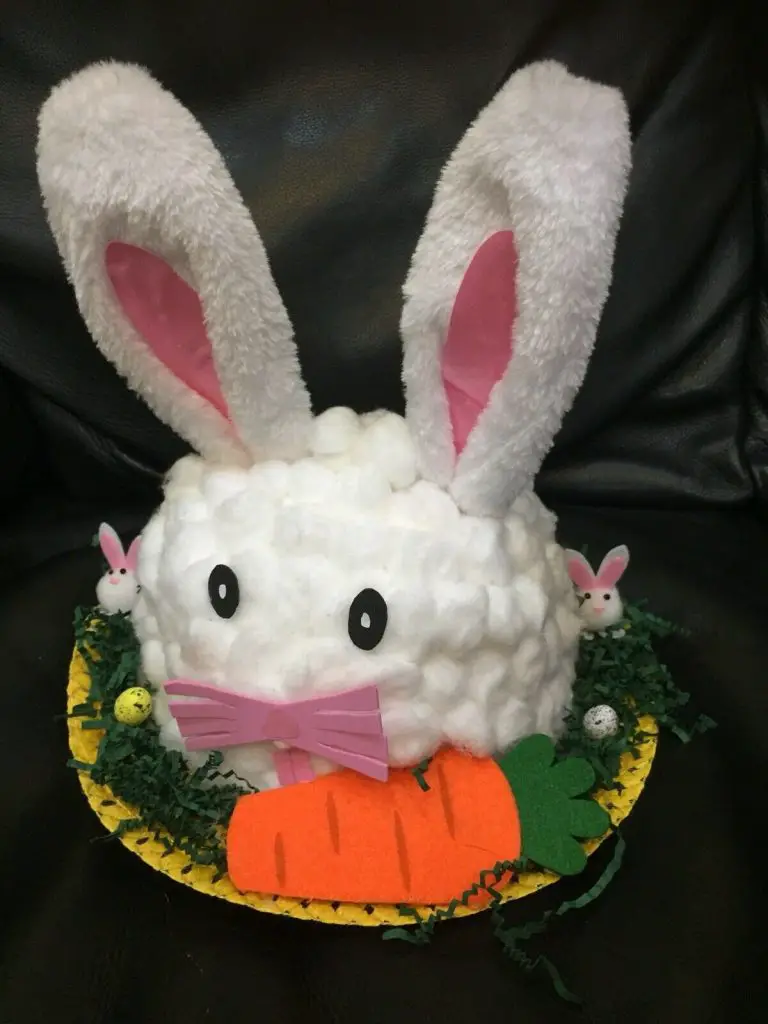 7. CREME EGG BONNET
Kids will get crazy excited and adults will swoon over this super sweet and cute Cadbury creme egg bonnet.

8. ANGRY BIRD EASTER HAT
For a modern-day twist, convert one of your kid's favorite games to this easter themed hat.

9. EGG BASKET
Make this gravity-defying easter egg basket hat with a couple of plastic eggs and a lot of glue!

10. EGG CARTON HEADBAND
Recycle your used egg cartons to create this colorful hair candy for your young ones. Egg cartons are inexpensive and lightweight, in fact, around the home it's one of my favorite DIY crafting materials! Cardboard egg cartons absorb paint colors very well and you can saturate them for an extra punch of vibrancy.
Conclusion
Making Easter a bit more colorful and festive with decorative hats doesn't have to be expensive. You can always reuse and recycle stuff that you already have. It is the time and activities you will share with your children that will count. I hope you will learn to make something new from this little list, leave a quick comment about what you and your family did on Easter Sunday below!