25 Easy, Fresh Recipes To Enjoy This Spring Time
It's spring time once again, the best season for a lot of people all around the world. The temperature is not too hot, not too cold. Every waking hour of the day is sunny and bright, flowers and other forms of life are blooming all around, there's just a better mood after the biting cold winter season. And what's a better way to celebrate this great weather than having a great meal from seasonal produce? In this article, you'll learn 25 new spring recipes that you can whip up to impress your family and loved ones.
Fresh Produce This Spring Season And Safety Guidelines
According to USDA's SNAP-Ed, there are 26 fruits and vegetables that you can grow this season, based on your area and experience. The majority of the country's vegetable supply is often from the Northeast and Midwest options. If you are in these areas, and you want to save up in food expenses, as well as enjoying fresh food, you can plant and cook your own produce. Plants like cabbages, carrots, collard greens, radishes, lemons, and other crops would yield great produce this spring. 
Before preparing your fresh produce from farm to platen, you need to be aware of foodborne illnesses and how they can contaminate your food. The Food and Drug Administration has four safety guidelines in preparing fresh products: Clean, Separate, Cook, and Chill. 
Clean – Make sure that all the utensils and cookware, as well as your hands, are washed properly before preparing the food. The surfaces can carry harmful bacteria that cannot be seen and can be transferred to the food. 
Separate – Separate cooked food to raw meat and vegetables when storing. The uncooked food can cross-contaminate other items in the storage. 
Cook – Yep, cooking your food makes it taste better and more flavorful. However, the main reason for cooking is to kill all the bad bacteria to avoid contamination. Make sure to always cook your food at a proper temperature. 
Chill – And last but not least, chill fresh food after harvest. Vegetables don't lose most of their nutritional value when refrigerated promptly. 
With no further ado, here are some of the spring recipes you can do with your fresh produce. Enjoy the season!
This salad is a refreshing treat after months of no greens and fresh food. Creating your own pesto sauce is a recommended addition, but store-bought sauce would also get the job done.
This Vietnamese Spring Rolls recipe is easy and effortless, even for level one cooks. Crunchy, flavorful, and affordable; try the easy sauce included in this recipe too.
Want to have a bite of every lovely vegetable produced this season? Save this recipe and try it at home. Laced with a lemon-champagne vinaigrette, you can combine this side dish in your every meal.
A tasty and healthy salad recipe you can do within 15 minutes. You can serve it beside grilled chicken, pork barbeque, and even simple bean recipes to spice it up.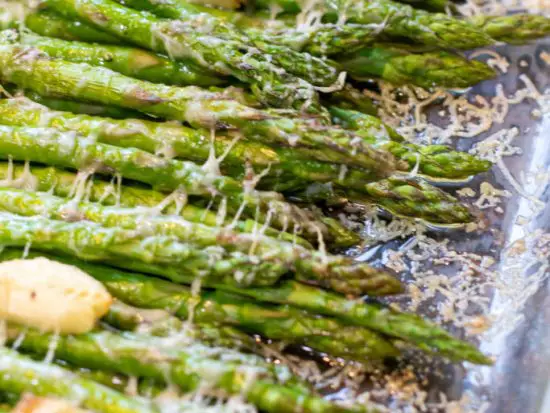 Asparagus is one of those veggies that kids might eat…with a little bit of twist. With only butter, garlic, and other spices, you can make this veggie more attractive and flavorful. Check out the recipe for Garlic and Gruyere Roasted Asparagus here.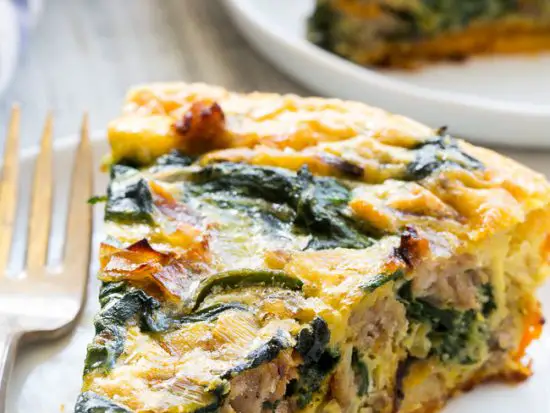 Here's a recipe for you, Quiche lovers: a Quiche recipe for breakfast, lunch, or brunch. The recipe can serve up to 8 people.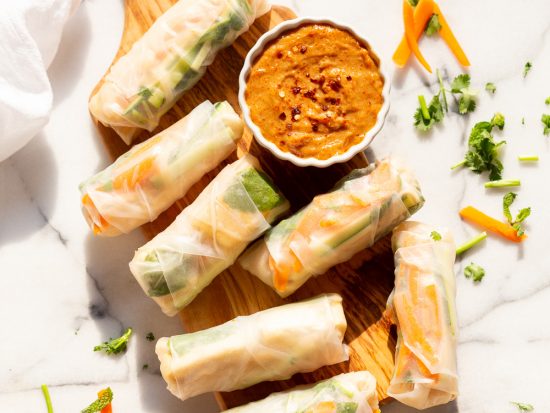 Spring is not complete without a proper Spring Roll feast. What makes this recipe special is the sauce that comes with it and can be stored for up to 2 days.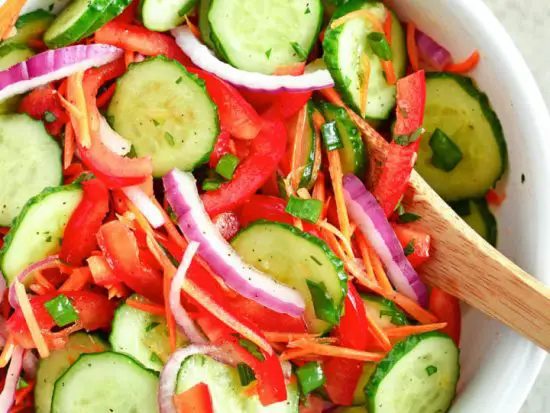 For this recipe, simpler dressings are used. To kick up the flavor, making a spicier dressing will also work.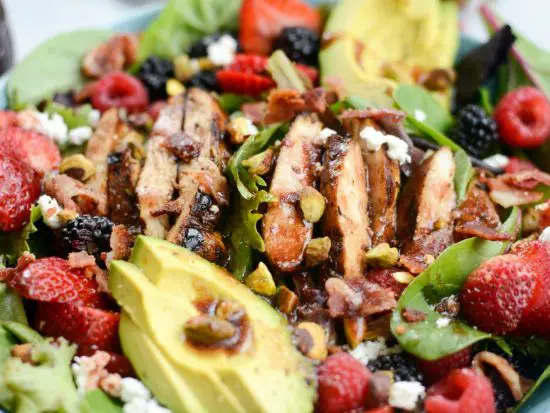 Whether you're having a simple lunch or dinner, this recipe is a great addition to accompany your main dish. Better served with a grilled chicken on the table.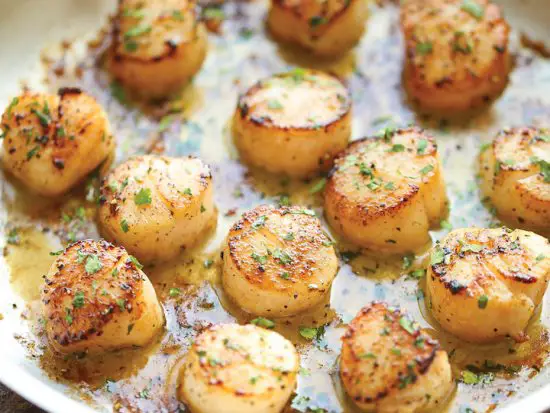 When you think of spring, you think of fresh fruits, veggies, and greens soaked with a tangy vinegarette. This lemon butter scallops will make you think otherwise. Its the perfect side dish ready within ten minutes.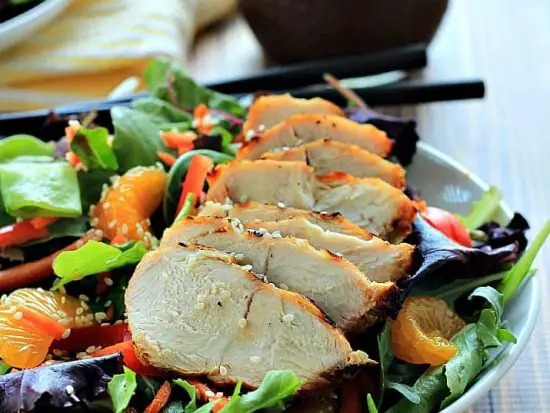 Imagine a perfectly grilled chicken laying in a bed of flavorful fresh vegetable salad? You can turn that food fantasy into a reality with this easy recipe.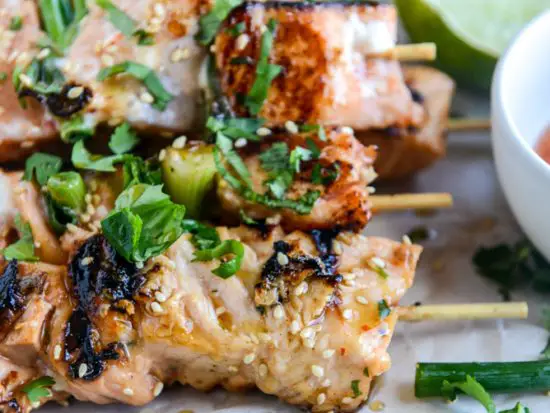 The skewers section is not only for red meat. With this lovely recipe, you can enjoy the goodness of salmon and all the flavors of spring herbs and spices.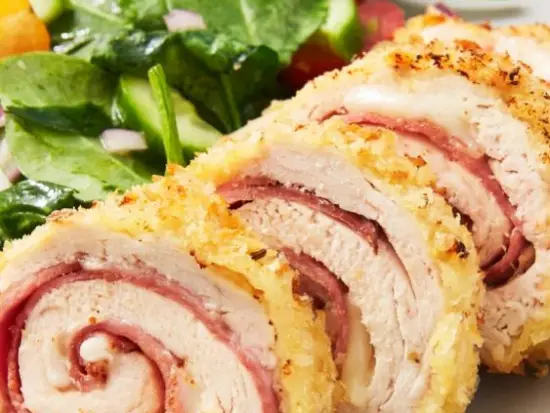 Fresh salads can stand on their own when it comes to meals. However, this fresh food is better served as a side with the main dish. Speaking of the main dish here's an easy cordon blue recipe guaranteed to impress the crowd.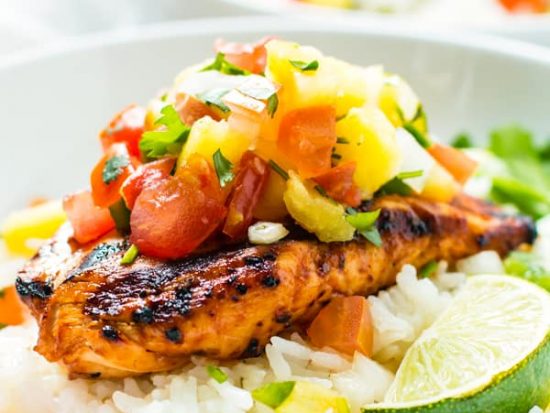 With the weather starting to get warmer and warmer, you'll start craving for some vibrant flavors. Fire up this BBQ Pineapple chicken and you're ready to grill those cravings away.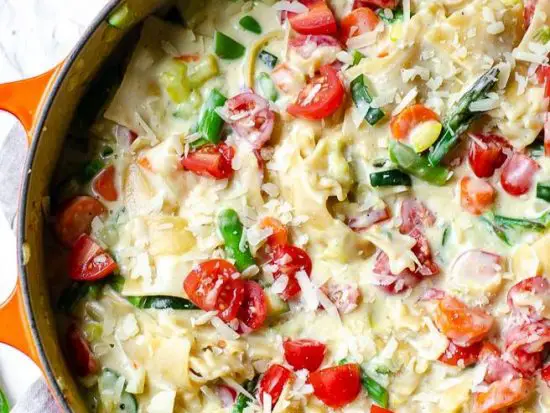 It is recommended to use a homemade pesto for this recipe. This lasagna recipe can be stored in an air-tight container for five days.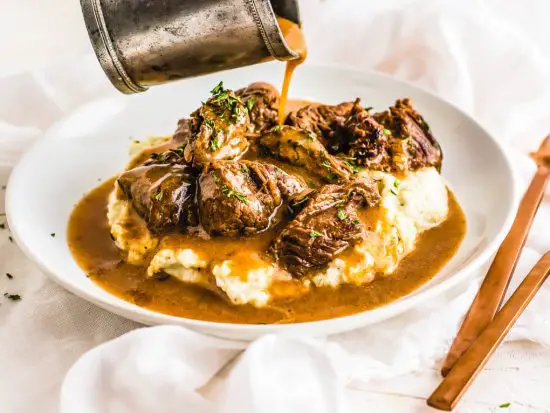 If a savory and tender beef recipe is your thing, this recipe will satisfy your cravings. This recipe is a great crowd pleaser during a family dinner.
 Recommended Reads: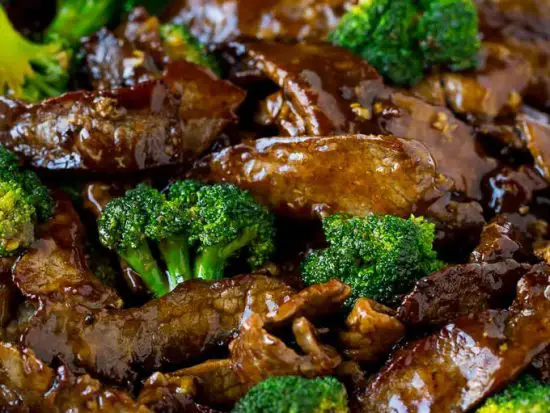 A lot of vegetables are produced during the spring season, including broccoli. It's not the most exciting vegetable ever, but partner it with beef in a stir fry can make it a wonderful spring dinner.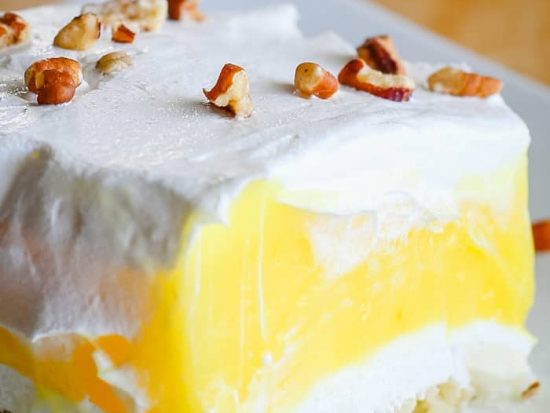 Lemon desserts are very accessible during spring. Most lemon desserts are easy to make, tangy, savory, and just a delight to eat. For this recipe, you can go sugar-free and it will still hit your palette right.
Another lemon dessert recipe, but this time, with the addition of vanilla and buttercream. This tart and silky dessert is a treat for kids and adults alike.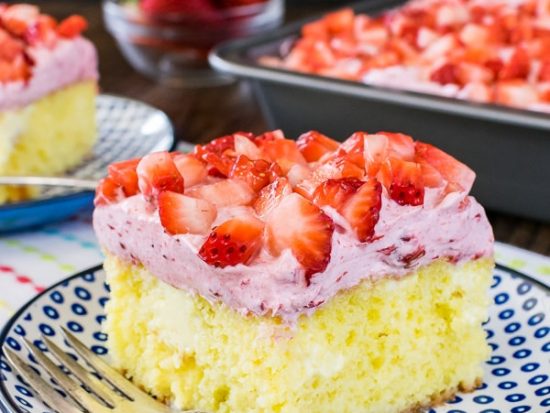 If you want a lemon dessert with a touch of strawberry flavor, then the Lemon Strawberry Poke Cake is for you. With creamy lemon frosting and strawberry mousse, there's no better way to spend a hot afternoon.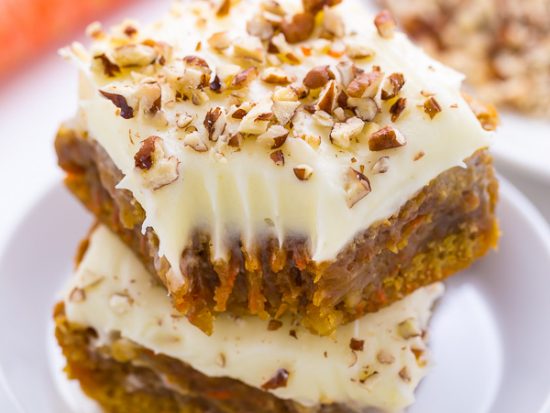 Spring is not complete with carrot recipes. And of course, if you're cooking a carrot dessert, it's going to be a carrot cake. Check out this recipe for Carrot Cake Blondies.
Recommended Reads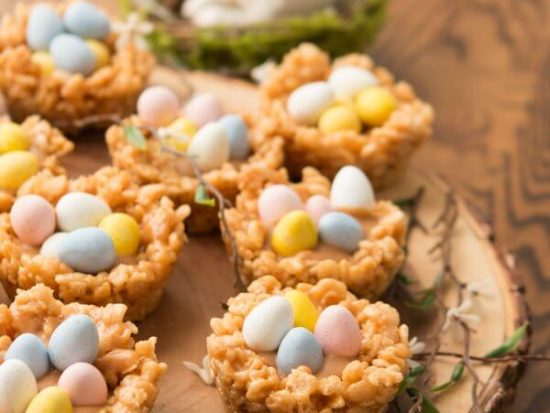 For a bite-sized treat, try this kid-friendly recipe at home. The major ingredients of this dessert are peanut butter chips, Cadbury eggs, and Rice Krispies.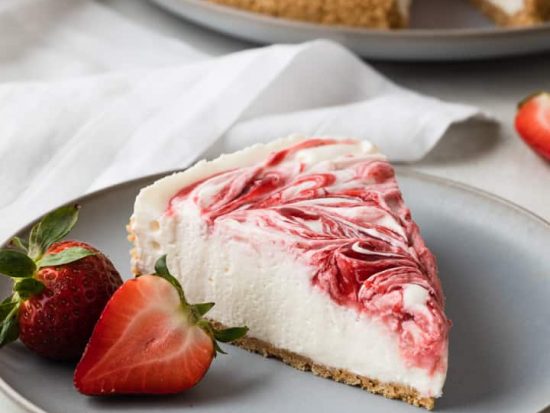 If you're not an experienced baker yet, here's a no-bake strawberry cheesecake recipe for you. It's light and creamy, which is perfect when partnered with a cup of coffee.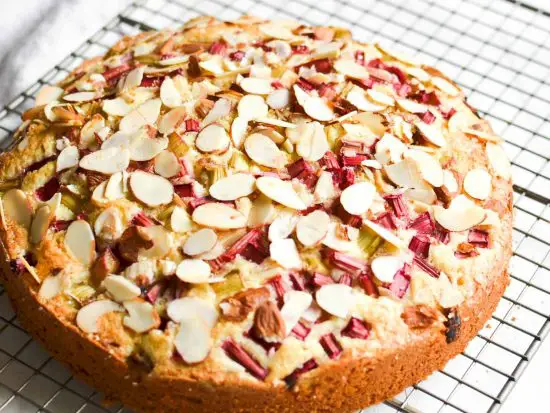 Rhubarb is one of the first crops that gets harvested during spring. Making this recipe is limited, to make every moment of it count.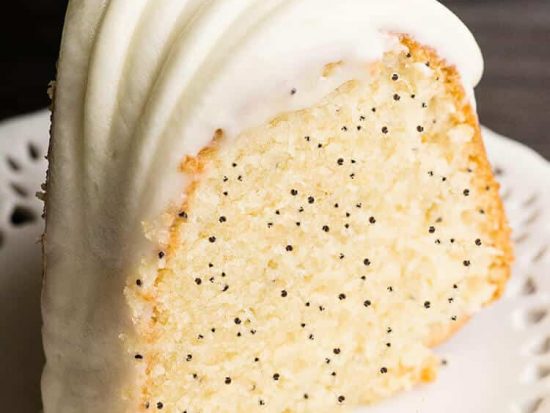 A challenging cake for bakers who wants to do something different. You can use a coconut syrup glaze as per the original recipe. But you can also apply your own flavor twist with this cake.
---
---