50 Healthy, Kid-Approved Meals And Snacks For Long Flights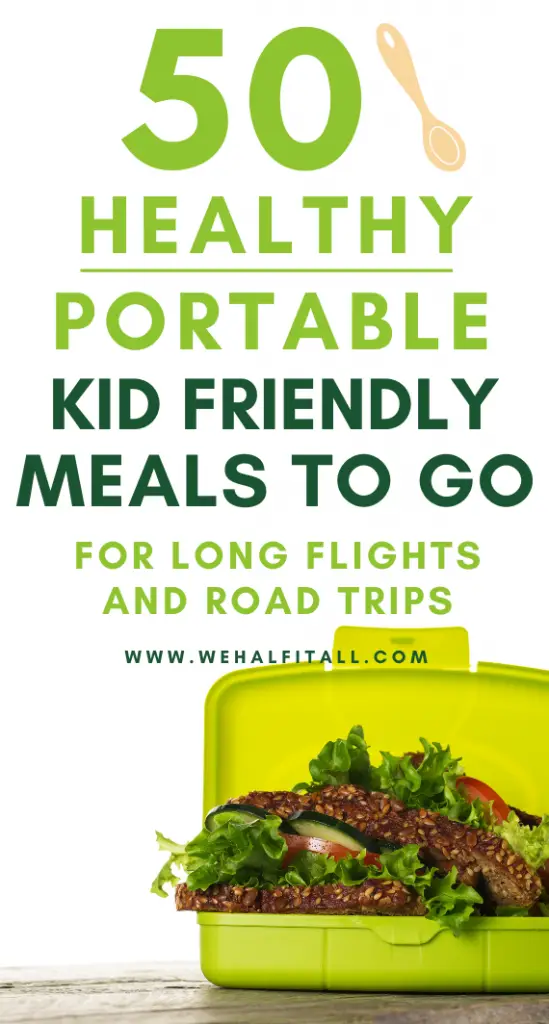 After months of careful vacation planning, you and your family can finally take that long-awaited vacay. The only thing you'd have to endure is the dreaded long flight (or even road trip!) Airline food isn't famous for being the most fantastic food in the world. The worst part is simply how incredibly expensive food is at the airport. For people who want to have the best food and nourishment for the flight, bringing your own food is the choice to go. Check out these recipes that you can prepare for your long flight.
TSA Rulings:
The Transportation Security Administration or TSA is very strict in implementing their rules regarding food and beverages. Although most foods are permitted, there is a limit in quantity and volume. This strictness in the rule is for an important reason, some food or beverages might harm other passengers or destroy other baggage. A simple coffee spill is even enough to make a flight diversion. Before packing your food items, check if your items are allowed or not.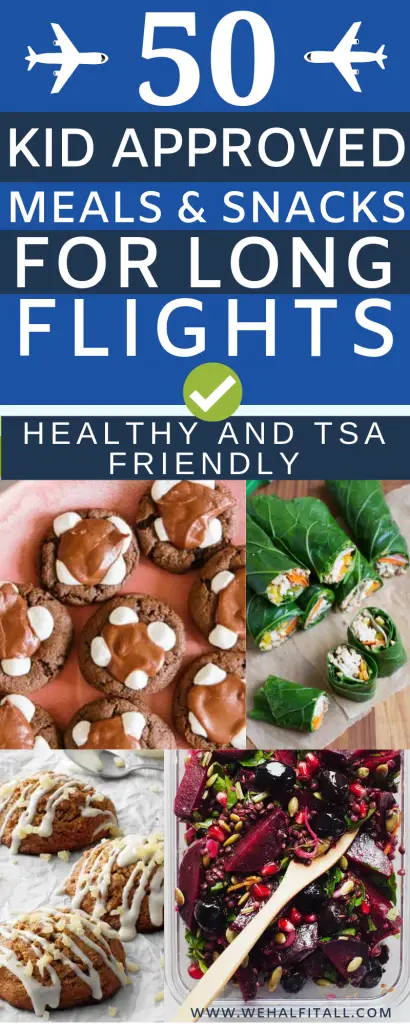 Liquid less than 3.4oz or 100ml (including honey, gravy, dips, hummus, ice cream, jam and jelly, syrup, oil, salad dressing, salsa, sauces, and yogurt)
The container for liquid items must be transparent
Alcohol (more than 24% but not more than 70% proof)
Coffee (beans or ground)
Cooked meat, seafood, and vegetable (no liquid)
Creamy dips and spreads
Fresh fruits and vegetables (special instructions for produce from Hawaii, Puerto Rico, or the U.S. Virgin Islands)
Fresh meat and seafood (with proper cooling container)
Live Lobster (depends to airline rules)
Items that are generally allowed can still be confiscated if the guideline is not followed. For example, alcoholic beverages are allowed, but those with more than 70% proof will be confiscated. If unsure, you can take a picture of your items and send them to AskTSA via Facebook or Twitter. In general, you should also avoid bringing meals that might annoy other passengers such as smelly food.
Flight & Trip Friendly Portable Meals
This Soba recipe creates a savory meal that can keep your hunger sated during a long flight. Talk about an easy dish, you only have to cook the soba noodles.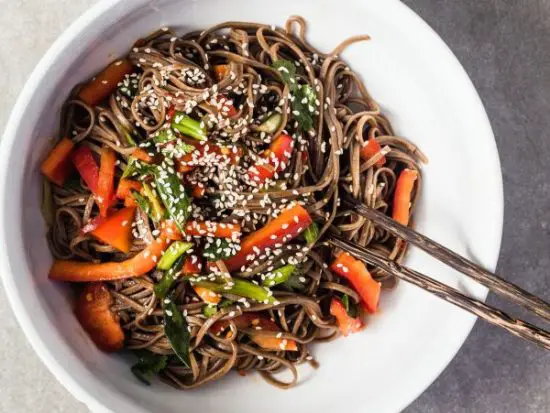 If you're having a hard time choosing between rice and pasta, why not have both? Orzo is a rice-shaped pasta that you can serve cold or warm. Here's a recipe you can make for your next travel.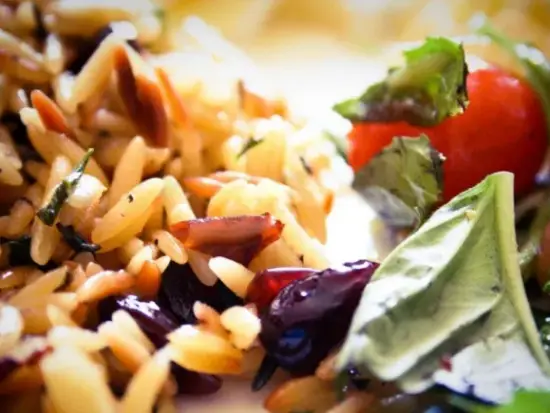 Bucatini all' Amatriciana is a pasta dish that you can make with only a couple of ingredients. You can substitute bacon instead of guanciale if not available. It's easy, cheap, but gives complex flavors that you won't really get on most of the in-flight meals.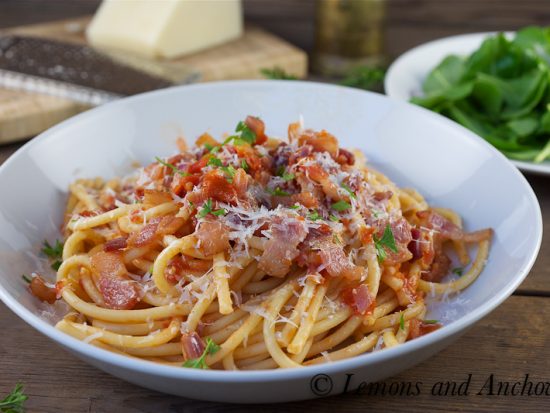 What's great about this wrap is that you can make this in any kind of weather. It is a creamy and savory dish that contains most of the things that you need in a long flight. Limit the peanut sauce and keep it in a tight container.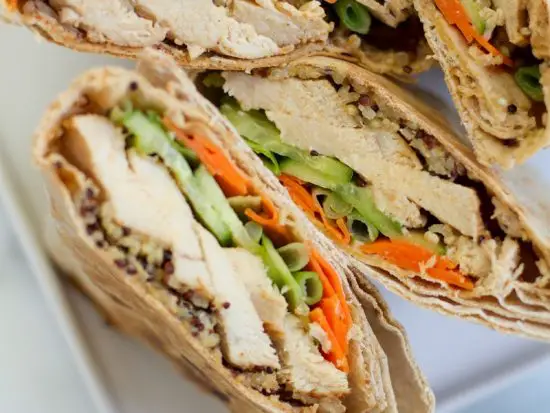 A hearty sandwich with lunchmeat and savory sauce is one of the best things to bring on a flight. But if you're being experimental or doesn't want the taste of lunchmeat, this recipe uses turkey slices as its protein source.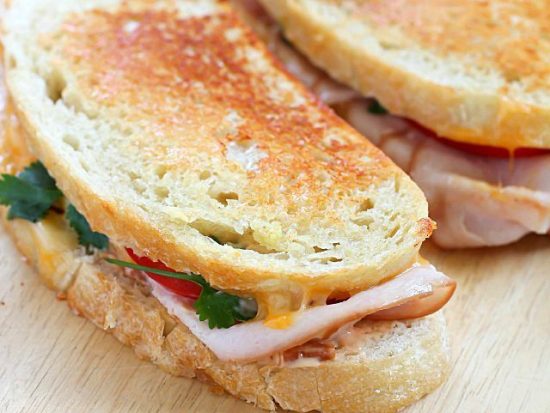 If you want a more meat-based sandwich, the Cuban Sandwich is something to try on. You can add salami slices if you want, but roast pork, ham, cheese, and dill pickles will be enough.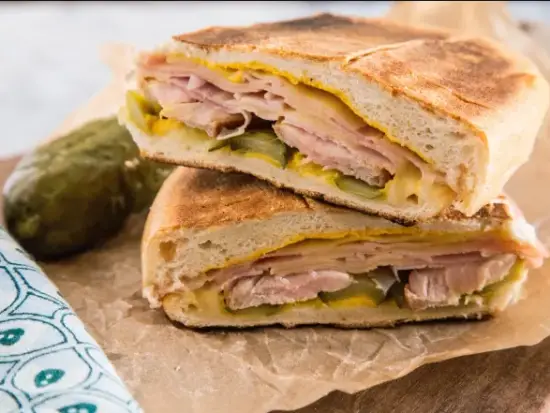 Let's admit it, packing your luggage will be the top priority for your flight. But that doesn't mean that you can't make a delicious yet easy-to-make dish. Here's a fish stick wrap recipe that you can do within 15 minutes. really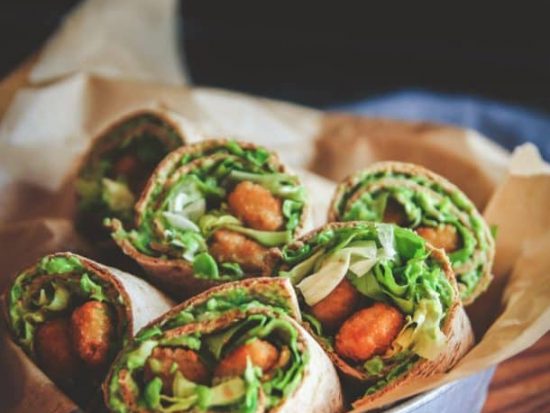 Grilled sweet potato? Why not! This recipe uses a vinaigrette based on olive oil, red wine vinegar, maple syrup, and dijon mustard. To get a more complex flavor, prepare the salad in advance and add the flavor later on to keep its crispness.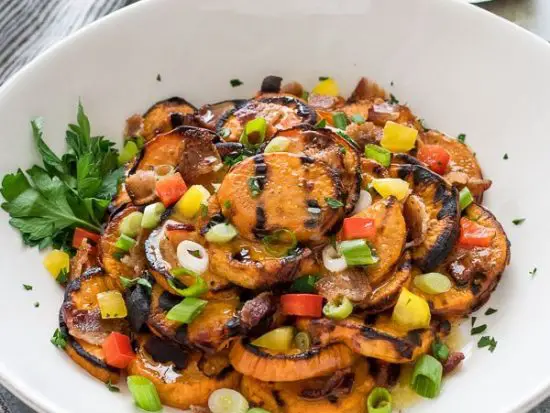 Indian-style vegetable fried rice is a fancy rice recipe for people who don't have time to prepare for food. It is easy, savory, and kid-friendly. This recipe is perfect for leftover rice that you don't want to spoil while you're away.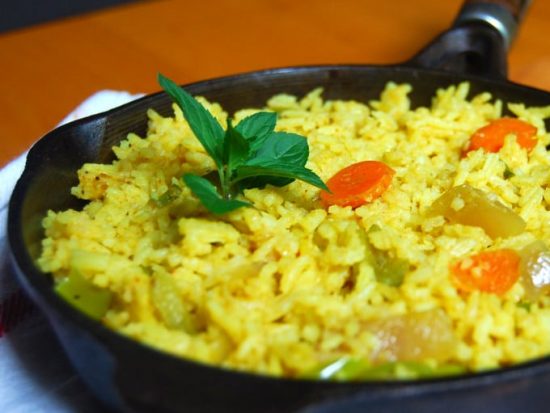 If you have time in your hands before your flight, cooking this sandwich is the right way to spend it. Although this recipe looks complex, its actually a dish that can be made even by a level 1 cook.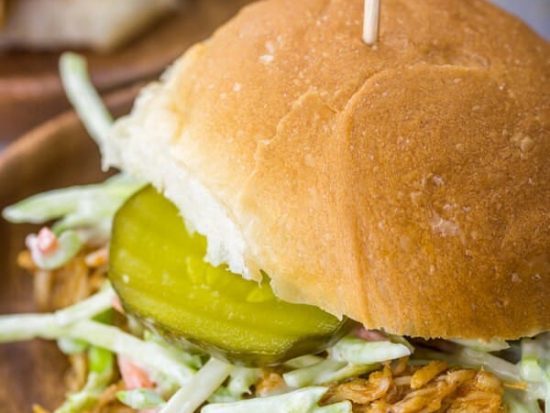 For a healthy yet flavorful pasta dish, this recipe is a great choice, The lemon juice adds a zesty flavor and helps in preserving the food. And of course, the almond will bring a kick in the flavor.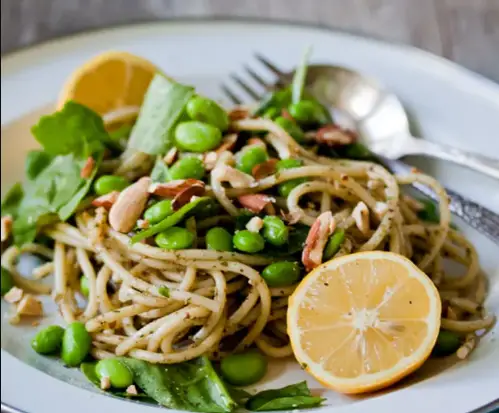 It's HARD not to scratch your head over a mountain of Zucchini that doesn't seem to disappear during the summer. You can use these zucchinis to prepare your incoming meal flight.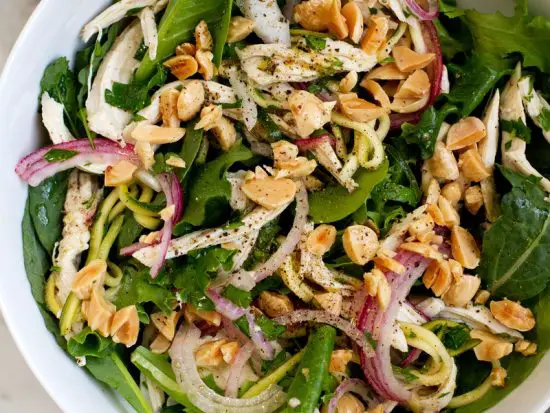 Wraps are great for flights because they're easy to eat and prepare. Most of the recipes for wraps are for vegetables. If you want a meatier dish, this recipe is a great choice. Just don't use garlicky sauces for the spread, your seat neighbor might silently curse you.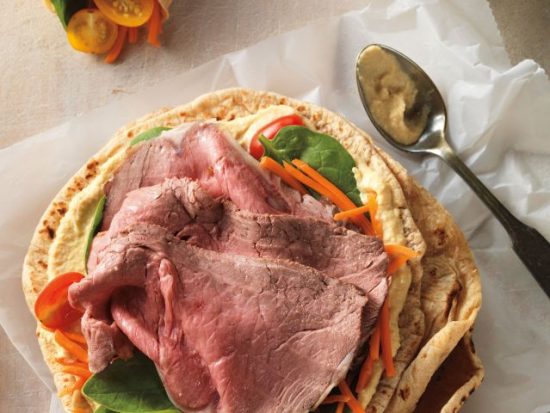 Chicken Teriyaki is one of the most popular and easy Asian recipes to make. Do you know that you can make this dish under an hour? This dish can take a long time away from the fridge.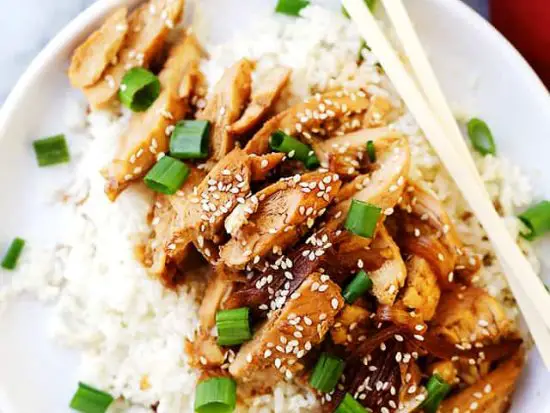 Wraps are great for traveling because of its portability and flavor. But sometimes, you can't prevent the wraps from becoming soggy. This recipe answers this problem by using collard leaves.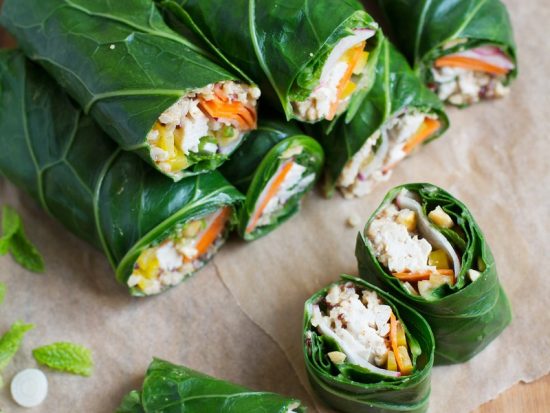 With this recipe, you don't need an additional sauce to flavor the pork. And that's great, especially if you can't add another liquid to your carry-on baggage (limit of 100ml or 3.4oz).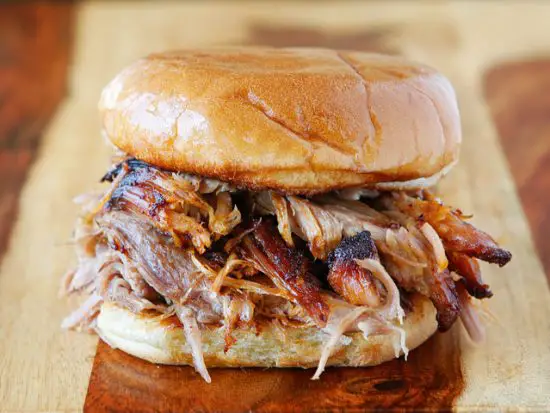 It's Pico De Gallo, but with white bean pasta. You can make this recipe in under half an hour if you already have a pre-made Pico De Gallo.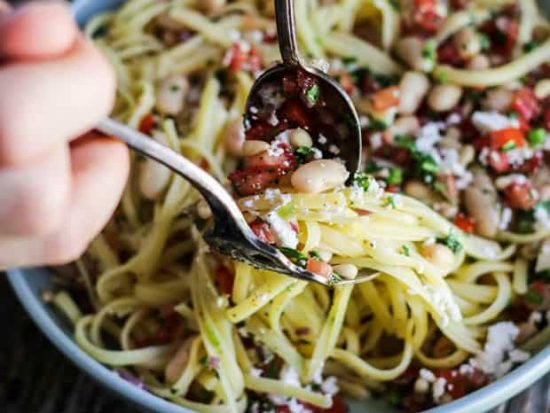 This recipe is great if you want fried rice that sends a kick to your taste buds. You can make a big batch if you're going on a flight with your family.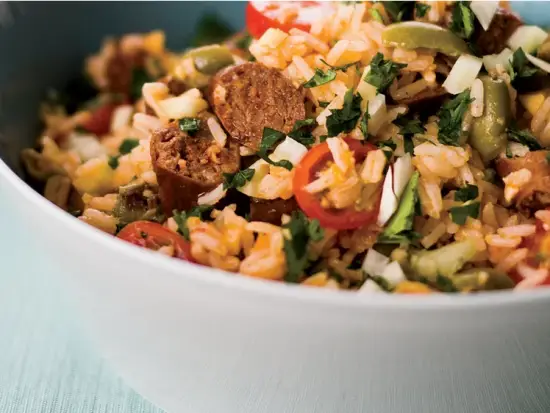 If you love the taste of roasted vegetables, then this one is for you. The main star of this sandwich is the roasted eggplant, which will "melt in your mount". That description is cliched, but its the best description for this sandwich.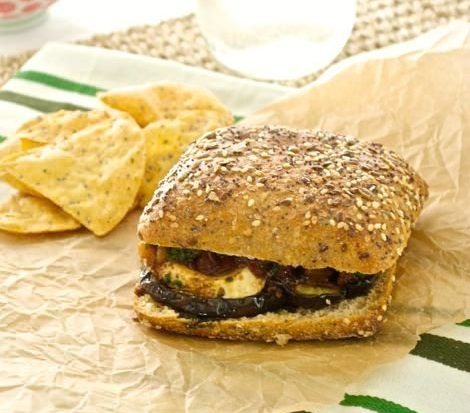 Grains are excellent travel food, which makes them suitable for long flights. The Southwest Quinoa breakfast bowl is great even for lunch and dinner. A little tip, if you're planning to use avocado for garnish, add it to your meal before you eat to retain the freshness of the fruit.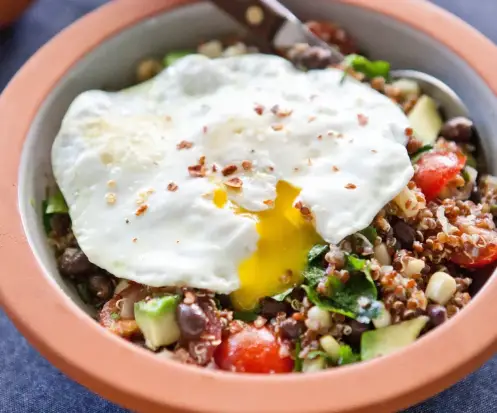 Another pasta recipe, the mix of sweet potato and tomato helps in making this pasta dish creamy without dairy products. Finally, you have found a recipe to get rid of that leftover roasted potato.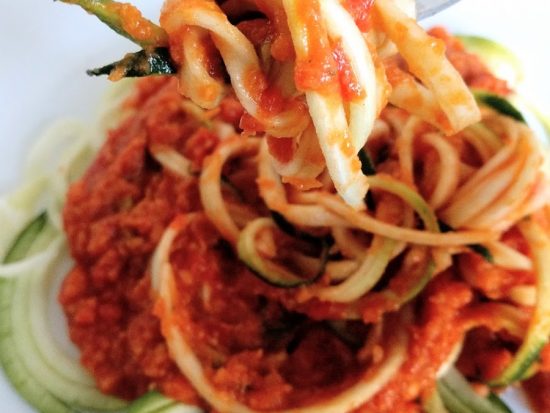 As the name suggests, this salad recipe is meant to withstand long flights while retaining its flavor. Another reason why this recipe is fantastic is that you can use leftover vegetables; useful for cleaning your fridge.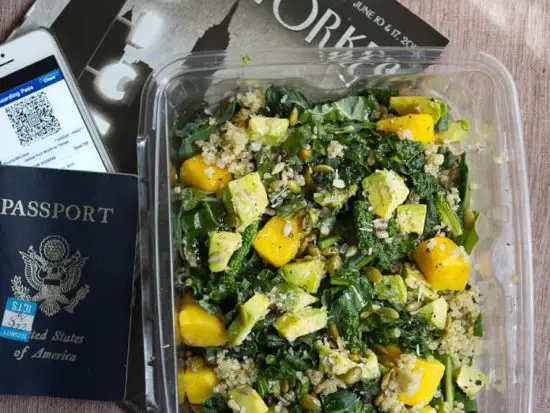 This is another recipe made because of an incoming long flight. It is worthy to note that the beluga lentils need to be soaked overnight for better results.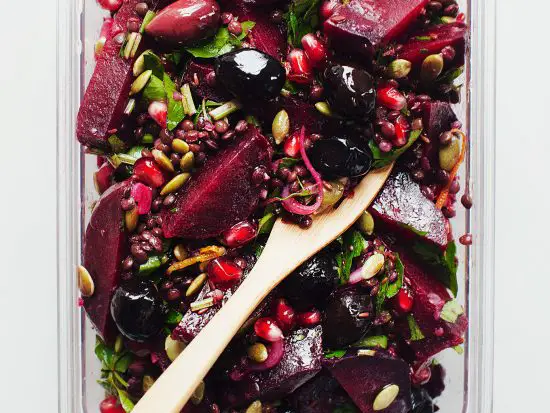 Rich, creamy, and tangy spread; crunchy veggies, and flavorful herbs and spices, what could go wrong, right? The boiled egg is used to make this sandwich creamy even without mayo.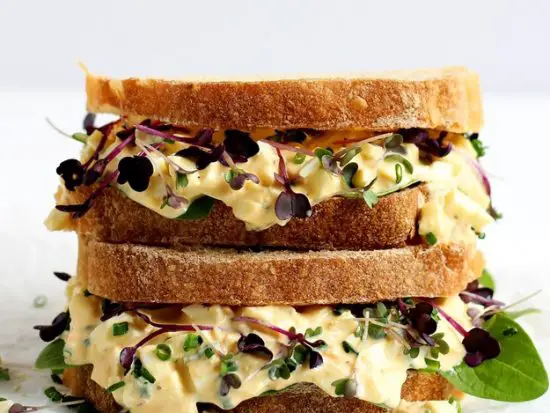 This recipe can be done under half an hour, which is perfect for people who are panic-packing items that they forgot to include in their baggage. The recipe creates four servings, which is enough for one person for one day.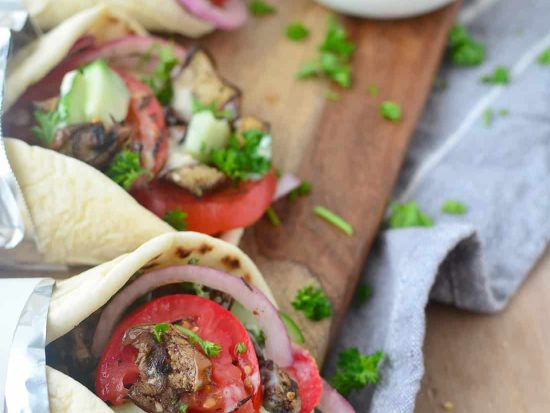 Flight Friendly Kiddie Snacks
You can add more items or replace the ones you don't like in the mix. Freeze the mix overnight to retain shape.
Who doesn't love a pack of potato chips? You can slice the potatoes using a knife, but using a mandolin makes everything easier.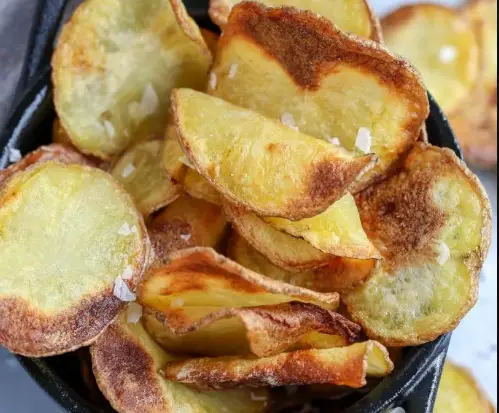 Apples don't seem like a great fruit for making chips. But sprinkling cinnamon and baking actually do wonders.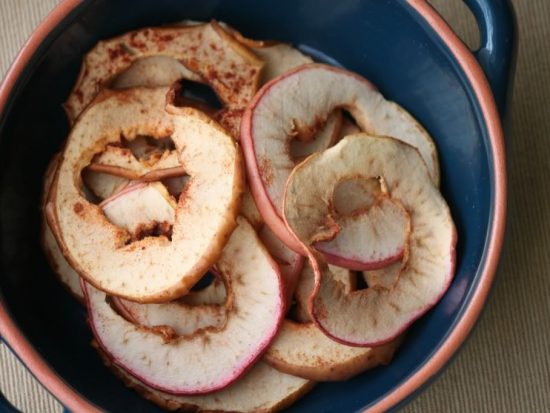 It is nutritious, filling, and sweet. Most importantly, it great with a cup of coffee.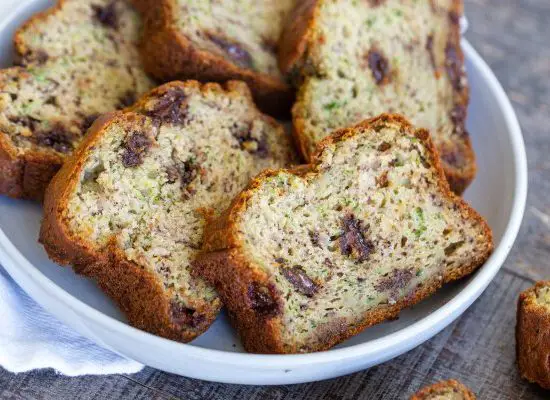 Nuts are great sources of protein, which you'll probably need for a long flight. Adding Cajun gives more kick to the mix.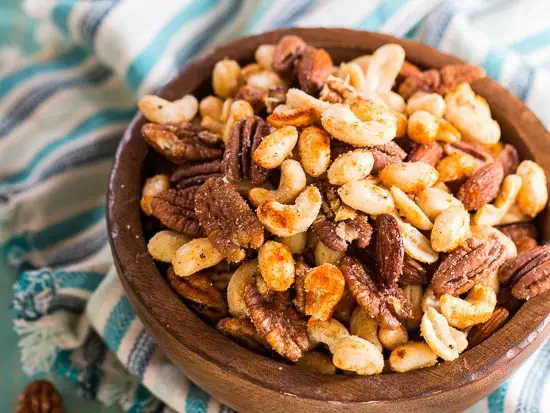 Kids will love this sweet and chewy cookie recipe. You can add nuts too, for an additional bite.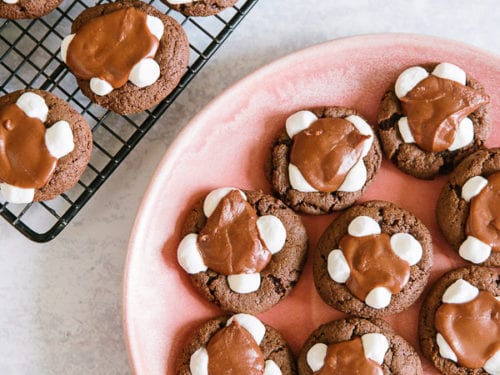 Another granola bar recipe, this is a great breakfast alternative if you're already running late from your flight.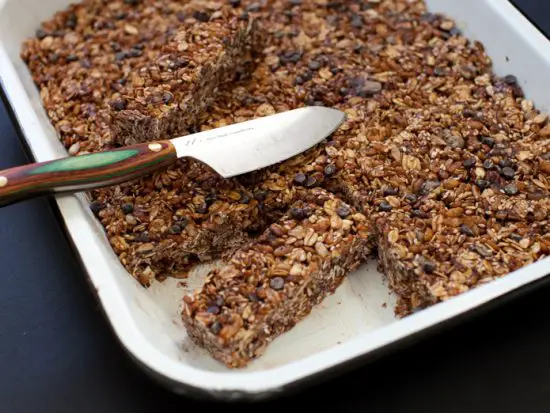 Yep, coconut chips are actually a thing. This treat is nutritious, tasty, and can always blend well in your diet.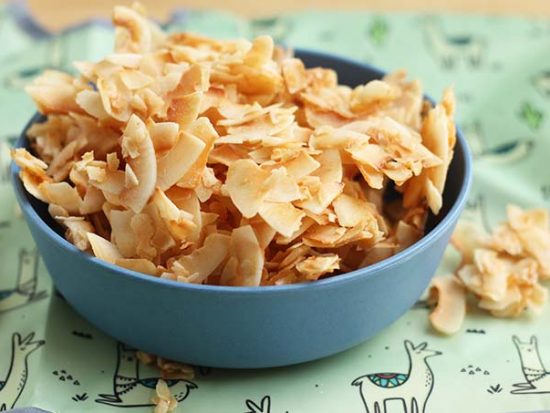 The sweetness of paprika and the warmth of cayenne blended together makes your typical almond mix a hundred times better.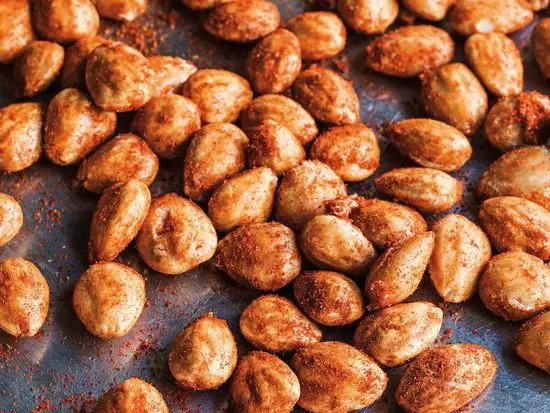 You might be tempted to grab the hummus from the grocery store for your upcoming flight. However, making your own hummus is cheaper and taste even better.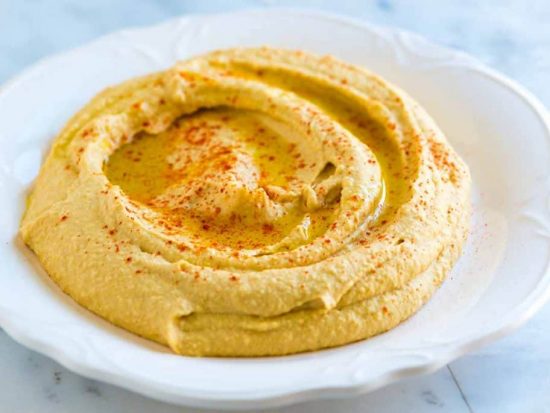 This biscuit recipe is light, fluffy and perfect for a cup of coffee. Make sure to use White Lily flour to make the biscuit softer.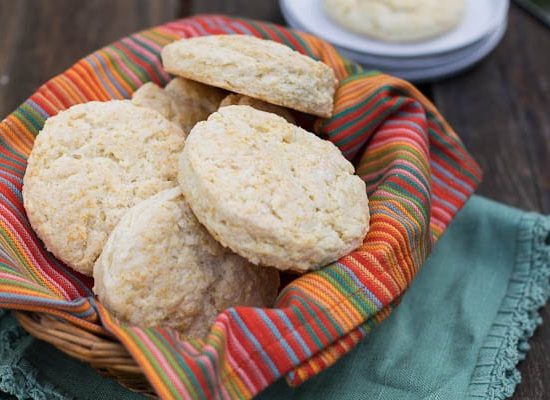 Fried Wonton strips are usually served in Asian restaurants beside your main order. Put it in an airtight container to retain the crispiness.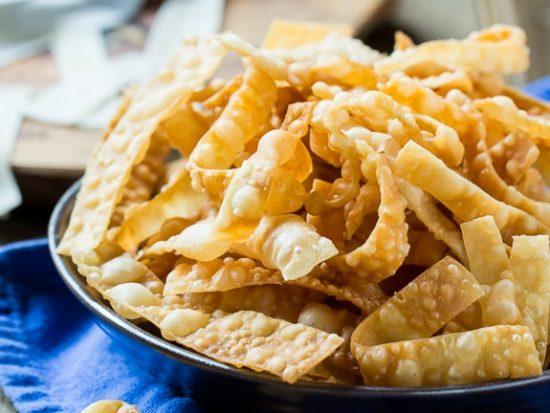 A nice snack to have while you're bingeing your favorite series on Netflix during your flight.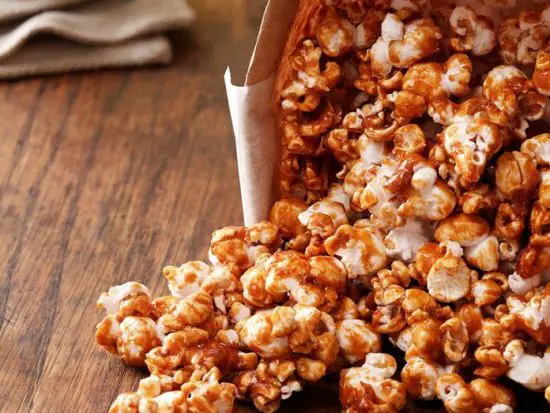 If you're in need for another power bar recipe, here's another one that you can try. Refrigerate the puree in a long time if you're going to a warm place.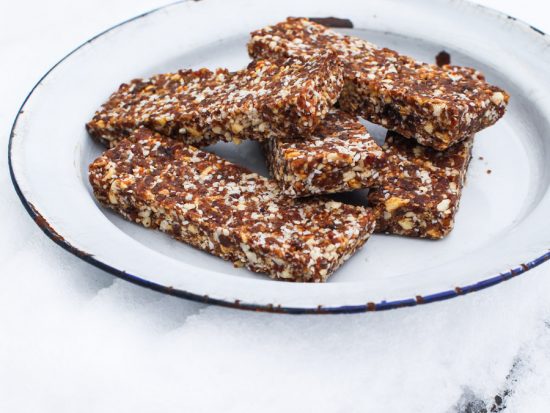 This recipe might take some time, but it would be worth it. If you have extra time before the flight, making this homemade bagel recipe is a great way to spend it.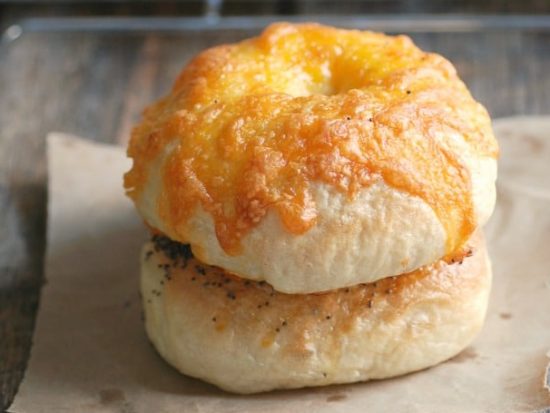 You certainly don't want to leave a bundle of overripe bananas behind. Why not make tasty banana chips for your flight?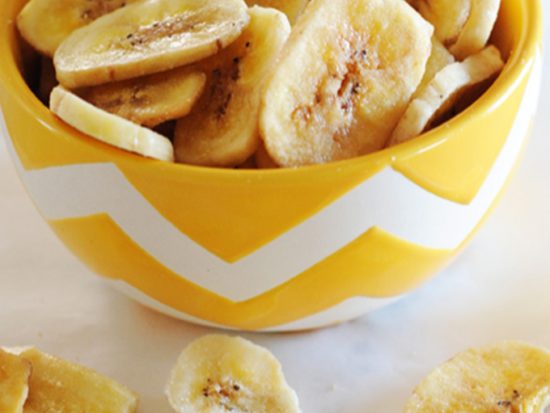 This pretzel rod recipe is perfect if you brought some kind of dip in your carry-on bag. It is still a great snack even without a dip.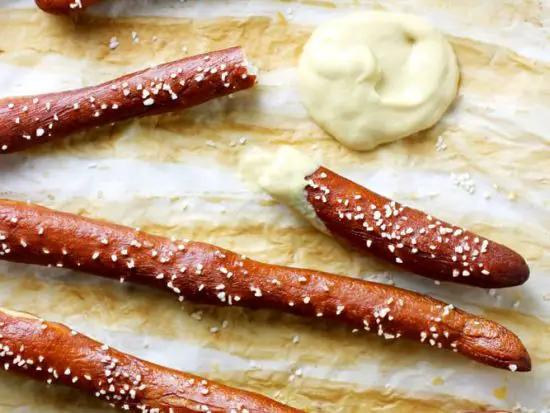 What's great about trail mix is that each cup can contain both fat and sugar, which are things that the body needs. You can make your own mix healthy mix by following this guide for a balanced and nutritious mix.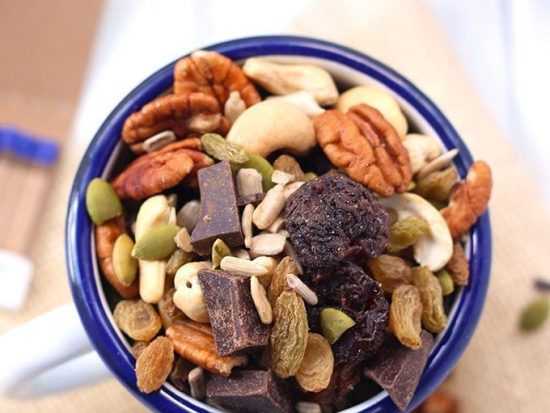 Oven-dried strawberry chips are a great snack to make if you managed to grab fresh strawberries on sale. You can set your fruit to the dehydrator and pack your things while waiting.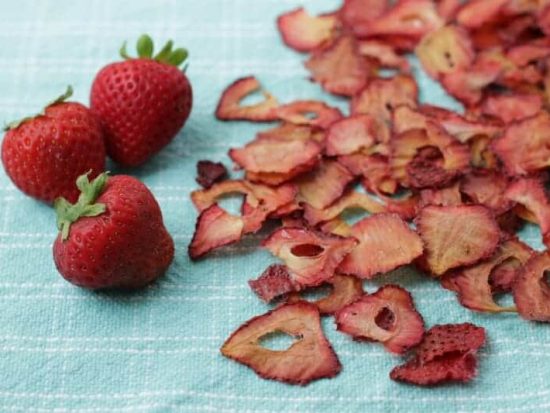 Banana muffins only take 30 minutes to prepare. This recipe can make 10-12 muffins with just 3 large ripe bananas.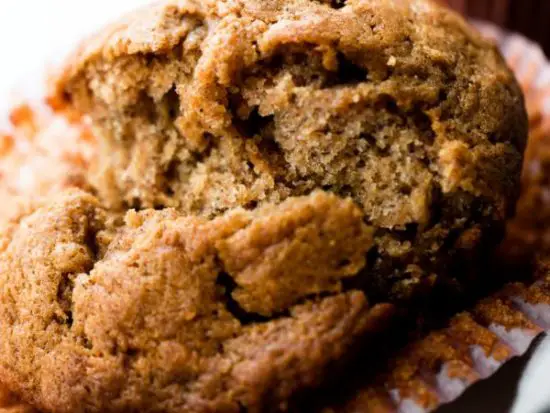 The classic Rice Krispie Treat, this snack has been one of your favorite snacks at one point. Now, you can make these treats for under 15 minutes.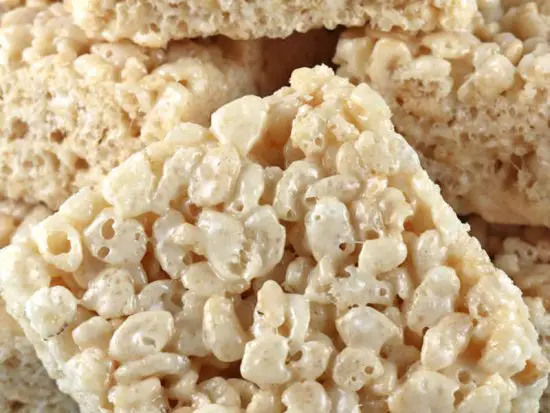 Want some apple pies in a bite-size portion? These apple tarts will fill your apple-pie cravings on the go.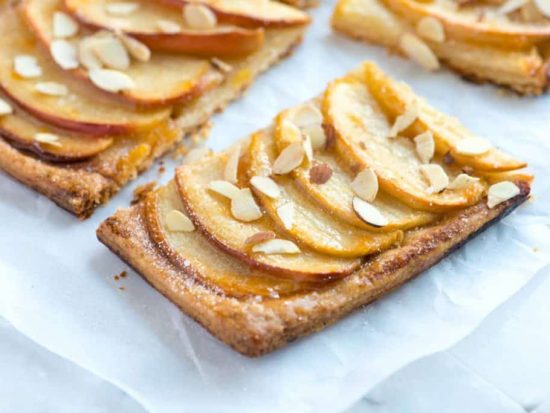 Another spicy nut recipe to try. This one uses oregano and cumin to add the kick in your mix.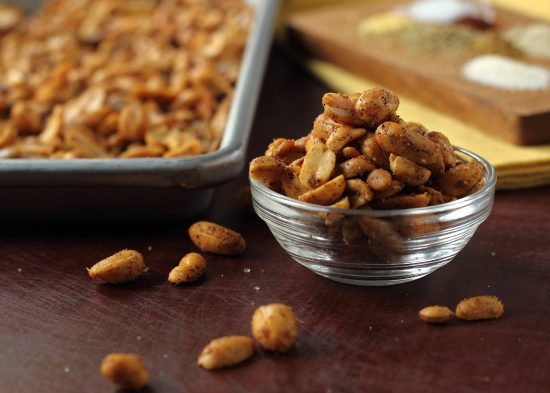 TSA approves dry cake in flights. This dry cake recipe is simple yet tasty and delectable. You can add cocoa powder to the batter if you prefer.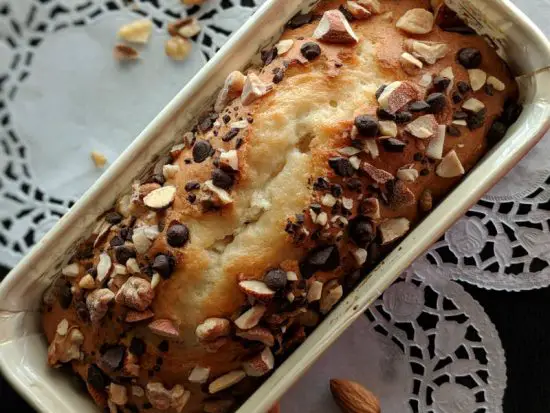 You can use any syrup that you like for glaze in the final product. Better served with a hot beverage.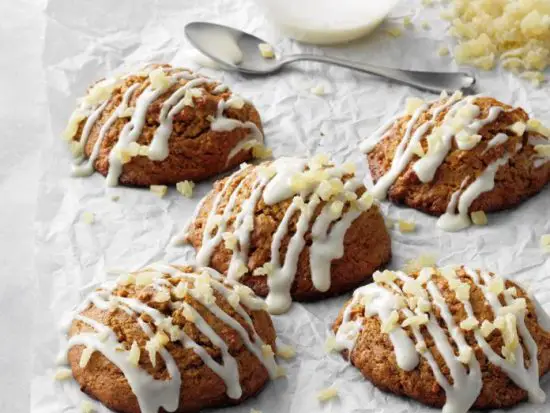 ---
---