15 Easy DIY Crafts for Girls (Ages 8 to 10) That's Fun to Make
Imagine a fun-filled crafts night with your favorite little girl in the world? How awesome would that be? Well here are some quick and easy crafting ideas to get you guys started. They're not just fun to make but they're so beautiful you would want to show them off all the time. Practical. Doable. Simple to DIY.
Note: These creative DIY ideas are suitable for older girls (age 8-10) with parental supervision and guidance. Also don't forget to visit our huge collection of How-To-Draw tutorials with step-by-step instructions, educational trivia, and facts for kids!
🖍️ Related Reads:
Easy DIY Ideas: Crafts for Girls
A unique rainbow fluorite pendant with wire-wrapped gemstone crystal necklace makes for a beautiful piece of art you can create with your daughter as a keepsake.
2. Adorable little element jars for sun, moon, earth, and sky. These make great necklaces or keychains. Element jars allow room for a lot of creativity because there are lots of elements other than just these 4.
3. Always fashionable for a style-conscious girl. Make your own Mala tassel necklace and accessorize your outfit or flip for extra money.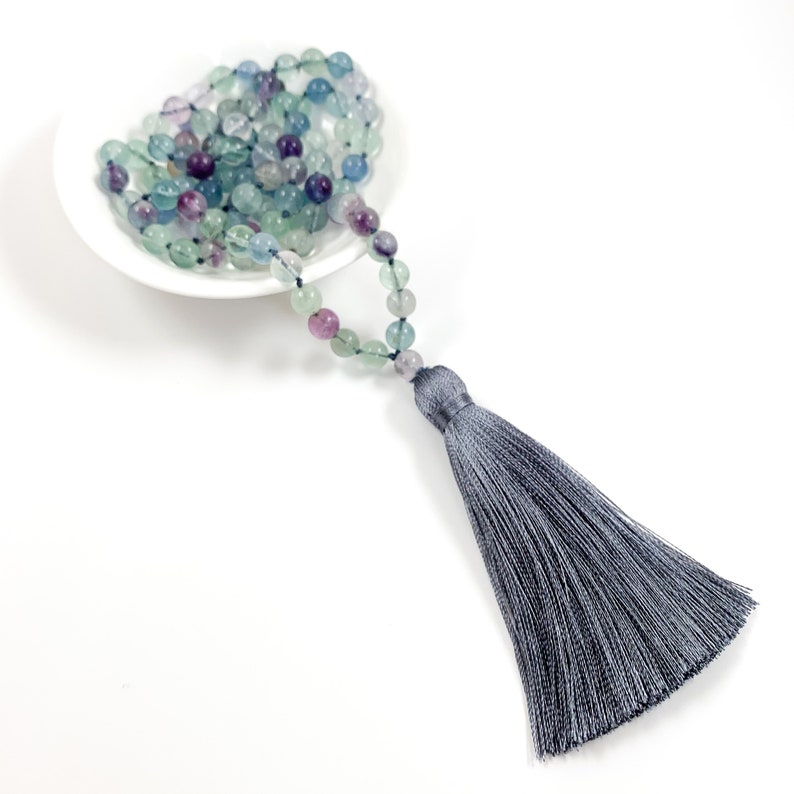 4. Find seashells (plastic or real) and with a small drill + chain you can make these stunningly creative sea shell necklace. Paint them teal, then dipped them into some DecoArt 24k gold paint as an accent.
5. Dollar store sourced tote bags using $1 placemats and a hot glue gun. Super creative! Don't be intimated, there's no sewing required.
6. Have you noticed there's a lot of hot glue gunning here? Custom canvas wall art that you can hang up after crafts night? Yes, please! These glue and watercolor canvas projects have no limits for your own imagination. Create an artistic feature with these glue and watercolor canvas pieces.
7. How about a pebble baby bird wall art? I'll always have an affinity for rock crafts like these. Create for basically free an easy handmade piece of 3D wall canva decor that will accessorize any child's room.
8. Easy bottle cap flower plant marker that will brighten up any gardener. Use them and label them so you can keep track of your garden.
9. Check out this charming tic tac toe set that's collected from painted stones. I totally picture myself making this with my daughter! Every part of this project is ridiculously fun to make. After clean up, celebrate with a game of tic-tac-toe on the board you made together ?.
10. Ever realize pinecones look like mini cartoon Christmas trees? Use them as seasonal home décor or hang up as a custom ornament by painting them and hot gluing a wine cork on them. Check out this easy pine cone Christmas trees tutorial made with pine cones and wine corks.
11. Unicorn easter paper mache egg crafts are great for craft parties with your little girl. They also make great gifts and stocking stuffers.
 12. Popsicle stick chairs turned into mini chairs…and phone holders, creative, useful, and cute!
 13. Painted rock magnets? Why not! Boho style rock art or magnets add bright décor to any room.
 14. Why pay $30 dollars for a retail baby activity hoop when you can make it for free? Check out this sensory baby hula hoop tutorial. With just a simple dollar store hula hoop and a bunch of random knick-knack junk hanging around the house, you can create a hoop of wonder for your baby.
15. Cute children's pocket tic tac toe game to bring with you on the go. All you need is some adhesive Washi tapes that you can iron on, throwaway stray buttons, and any piece of fabric bag.
---
---