21 Free Valentine's Day SVG Downloads – V-Day Projects for Cricut
This year I went ahead and found some of my favorite designer's cutest valentine's day SVGs! So I thought, hey since I have these, why not share with everyone these curated downloadable files!
I live for adorable SVG files, especially if they're free. Did you want your own custom SVG vinyl for a personalized V-day mug? Or gift everyone hilariously punny Valentine underpants for a 'hearty' laugh? Get it…haha 🙂 Check out this list of free Valentine's Day SVG cut files.
I vetted these free SVG cut files myself and they are 100% free for personal use. BUT if you need them for commercial use, you will need to buy a commercial license from them.
These SVG files are compatible with Cricut, Silhouette Cameo, and other craft cutters. Most downloads come in .SVG/.AI/.JPG/.EPS etc. and some Silhouette files.
Related:
1. Pizza = My Heart SVG File
I have lots of love to give, and this company named Domino's gets a lotttt of my love. Here is a free .SVG file from Craftables that would make a pretty awesome appreciation sticker for any pizza-loving glutton!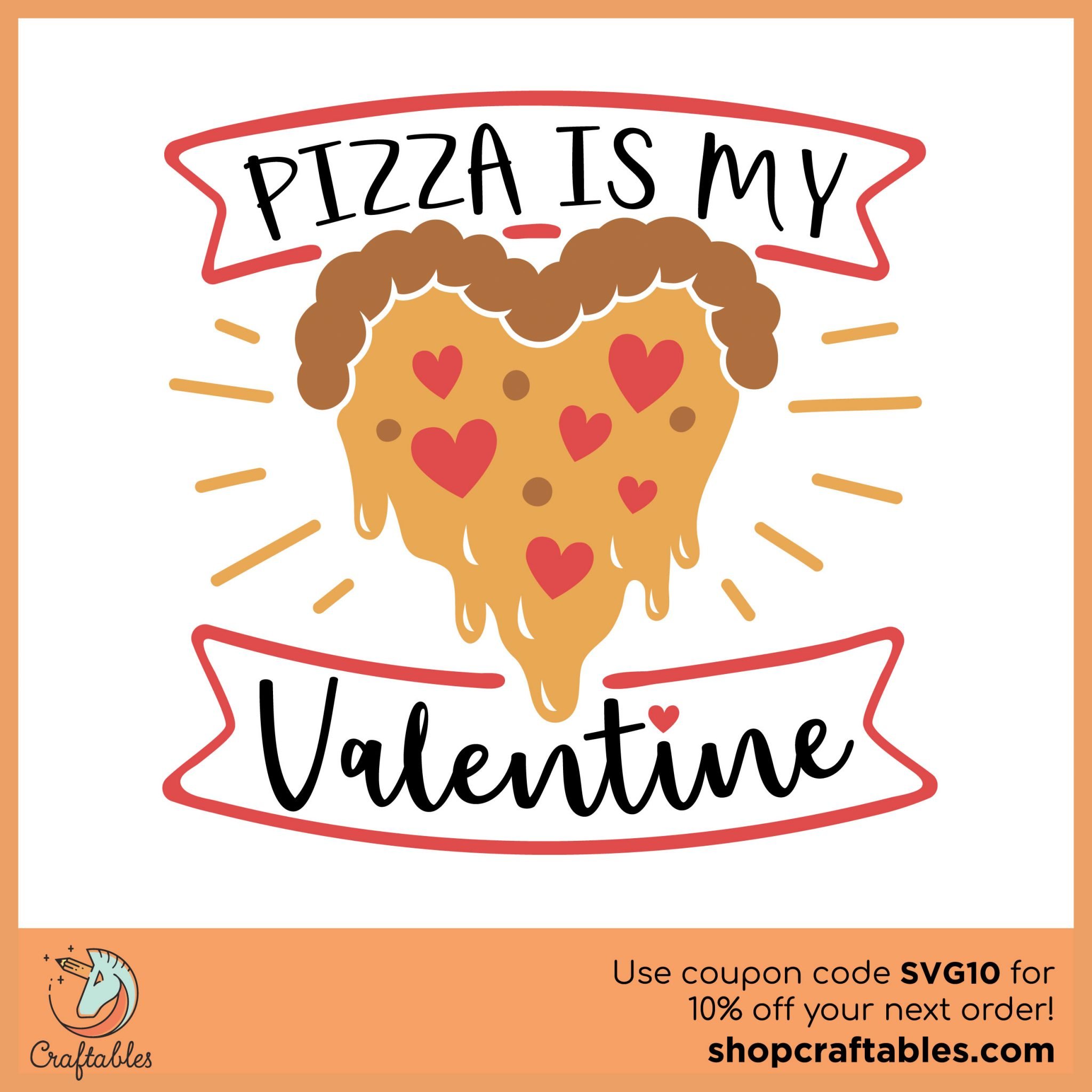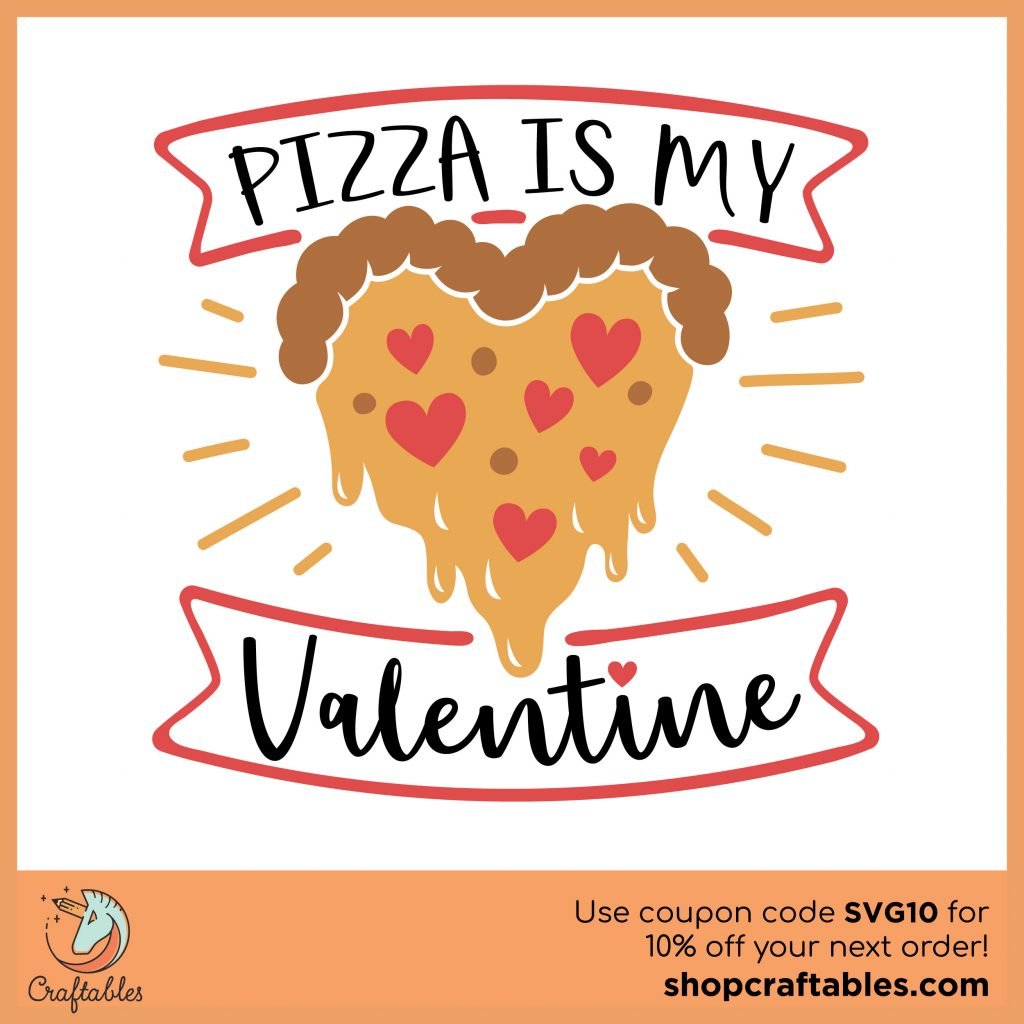 You are not required to sign up for an account or anything, they are totally free. This free vector graphic comes in SVG, AI, and regular JPG files.
2. Heart Doodle Bundle – Free Valentine's Day SVG Cut Files
Who seriously doesn't love Pineapple Paper Co? I only stalk their website religiously for cute inspirations! This download requires you to sign up for their mailing list – which I totally think y'all should do anyway because they have awesome SVG and JPG files, and often for free!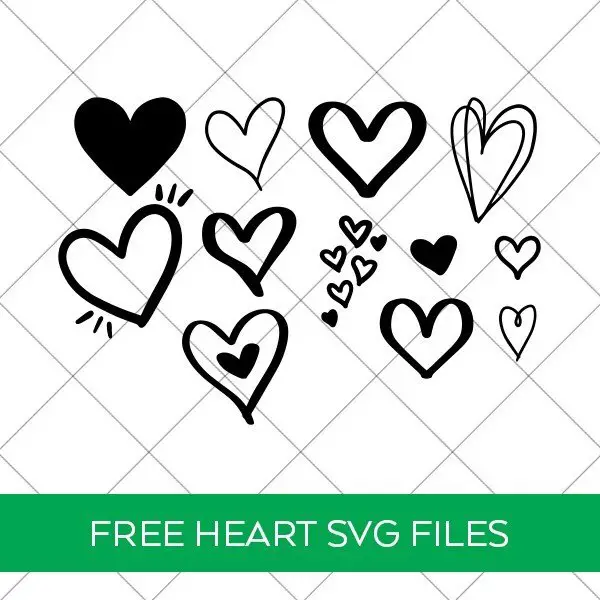 3. Little Miss Cupid Heart SVG Cut File
I had to include this! Designed for your little heart stealer, what a perfect project this would make on an onesie. Check out that crown! Steal this little miss cupid SVG for your heart stealer. Need it for a little boy? Here's another version for your mister cupid 🙂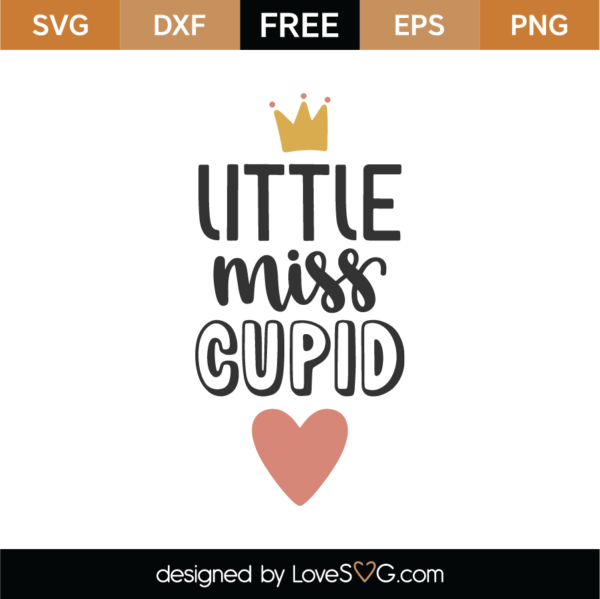 4. Valentine's Day Truck Carrying Hearts FREE SVG
This bright pink truck is carrying all the hearts you need for this Valentine's Day. Get this cute dump truck SVG cut file free and create something special for your little one this Valentine's Day.
5. Floral Heart Monograms for Valentine's Day
4 simple graphics of various heart/floral monograms that would make a good accent on a Valentine's design. Grab it with just your email address – for personal use only.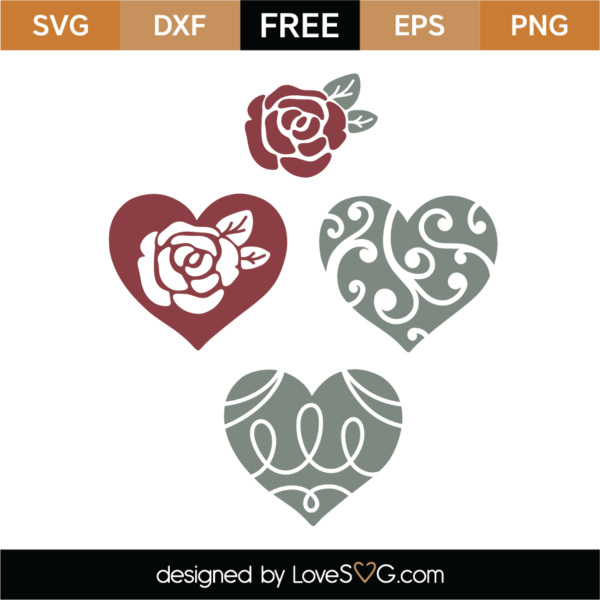 6. XOXO Valentine SVG Freebie
Here are 2 cute and simple designs for any Valentine's little personal project. Your email is required in order to download this SVG file.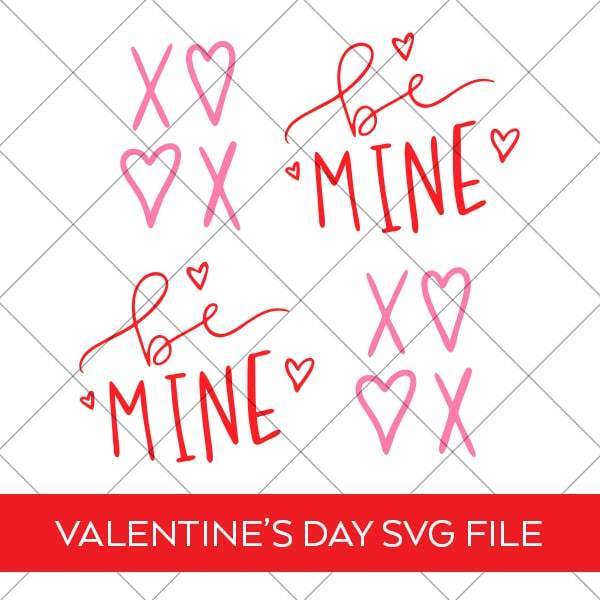 7. Single? Taken? No, Eating Chocolate SVG
Not everyone's into Valentine's Day and that's completely OK. If eating chocolate gets you on cloud 9, do it! And if you don't feel like having to answer your relationship situation a hundred times, print this free SVG on a cap and wear it with pride.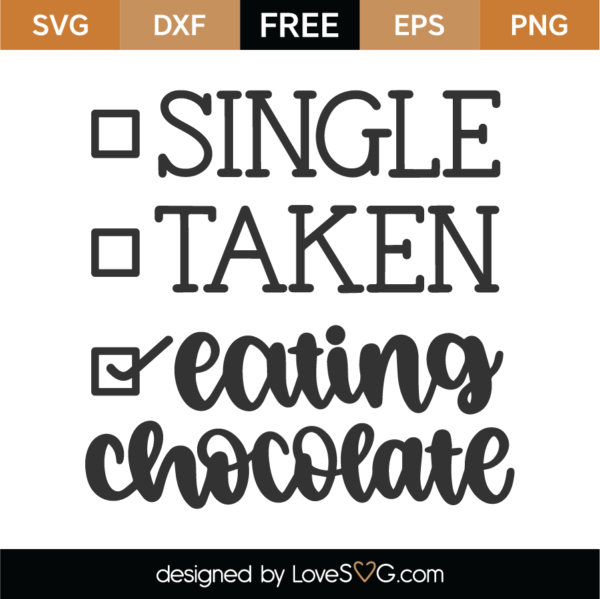 8. Heart Shaped Valentine Candy SVG
Aw, I loved these little candies! What fond memories reading all the sweet little words on this confection. Stirs up beautiful childhood memories 🙂 download this free cut file (no email required) available in SVG, PNG, EPS & DXF files.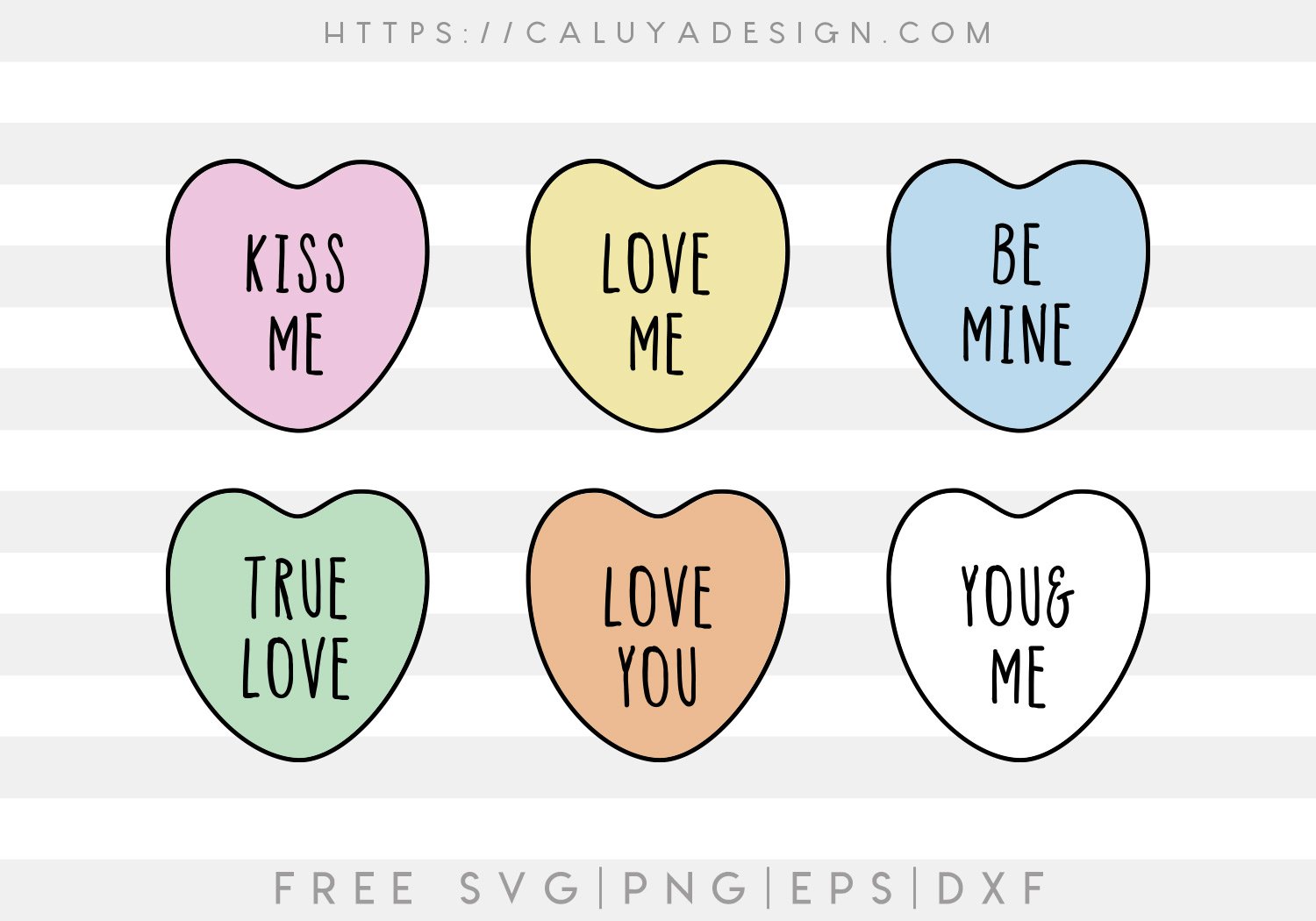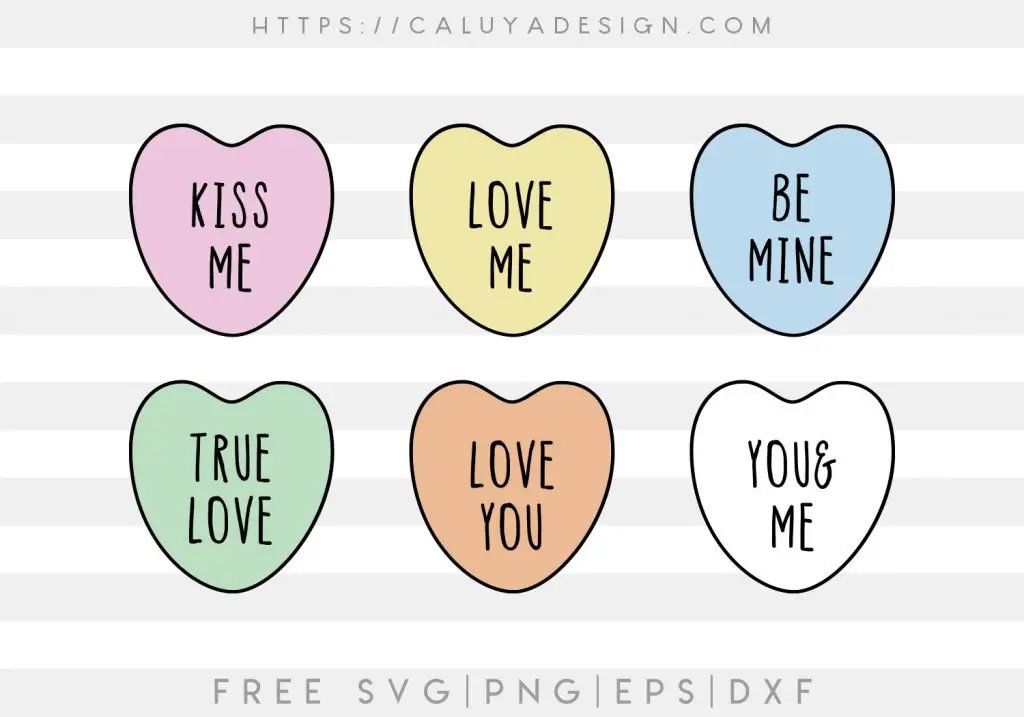 9. Free 'Love You More' SVG
If you're a fan of confetti, adorable hearts, and want to win the argument of who loves who more you're going to want to download this. No email required and available in multiple different formats.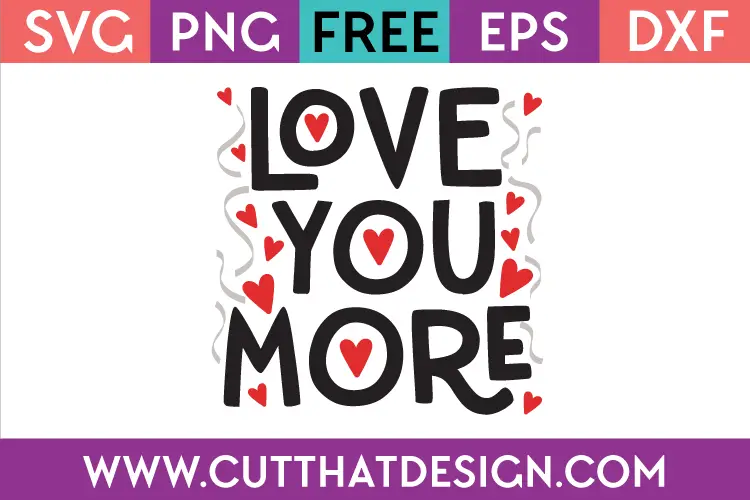 10. Sweet Roses Doodles Bouquet SVG File
I can guarantee this is cheaper than a real bouquet of roses on Valentine's Day! Grab this chic downloadable free file and glam up your V-day!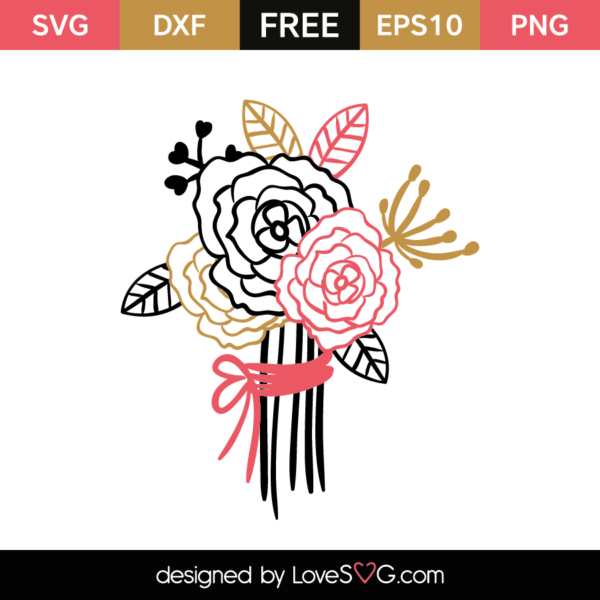 11. Hugs, Not Drugs! Free Hug Dealer SVG
I admit it, I chuckled. What a cute download, you need it! I can't argue with this message, say no to drugs kiddos! Hugs from people you love are infinitely better, ooh yes that's a fact.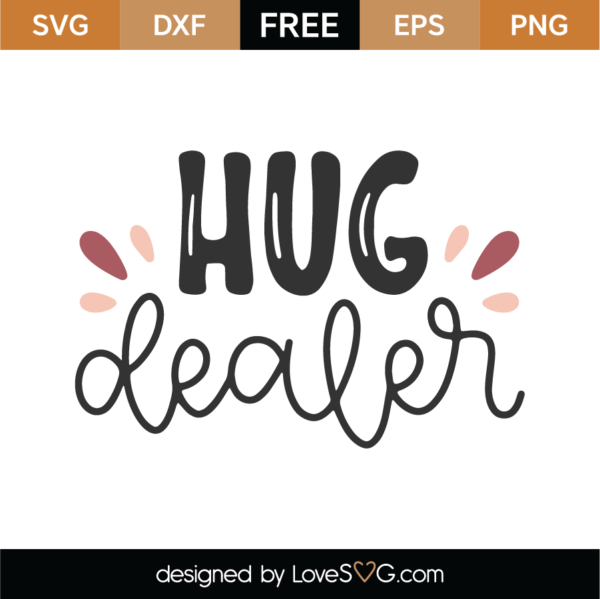 12. To Me You Are Perfect SVG Cut File
Brighten someone's day and give them this message: you are perfect for me <3 – what a beautiful way to make someone feel special, and it's free! I just imagine my gifting a coffee mug of this to my husband when he feels low. Awesome creation!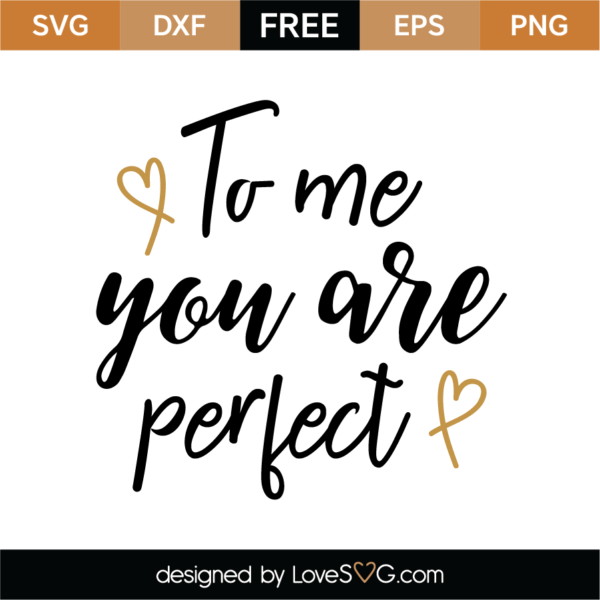 13. Free Love Machine SVG Cut File
Bow chicka wowow! I can't figure out what I love more, the message or the dorky looking robot of this free cut file. Personalize a gift for the love machine in your life.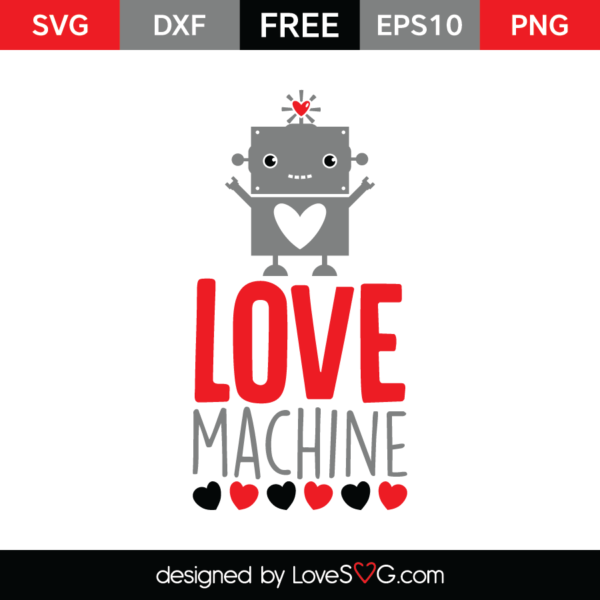 14. Truly, Madly, Deeply Freebie SVG
What is love but these 3 little words. To download your free SVG you will need an email and Creative Fabrica only allows personal use of this freebie SVG file.
15. Free "I Love You To The Moon And Back" SVG File
What a dreamy, sweet design, I can picture this in any nursery wall. It's totally free to download and print.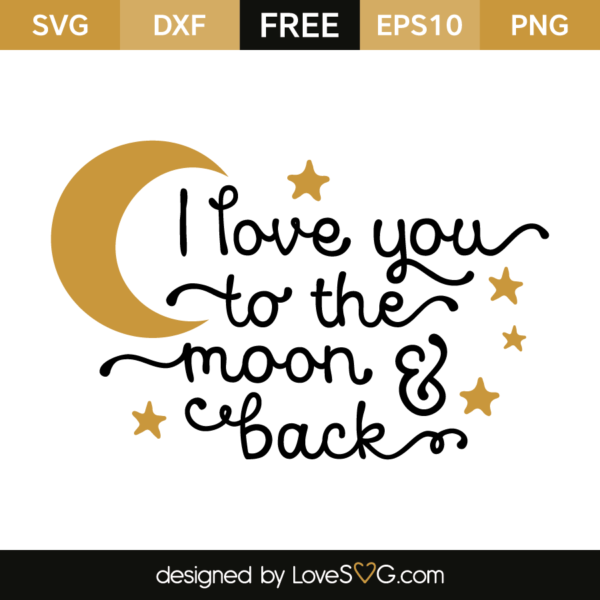 16. Cute Doodle of a Deer Couple
I love this little Valentine animal vector file! Two canoodling little deers over a little banner of flowers…and maybe I'm crazy but they form a silhouette of a heart, no? Still cute no matter what, get your freebie here.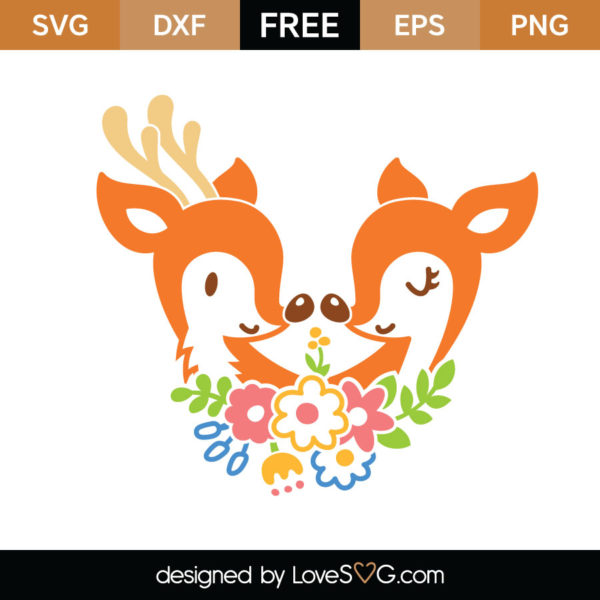 17. Kiss Me! Freebie Valentine File
Direct is best when it comes to love. Grab this bold 'Kiss Me!' vector SVG file for free for your boo!
18. Free "Love Lives Here" Download File
I like this better than home sweet home. Get your free SVG cut file and show it off at home. After all, it's love that makes a house feel like home.
19. Free SVG Hugs, Kisses & Valentine Wishes
Love this unique Valentine design too? Get yours here, every time I look at it, it makes me feel like I'm getting a big warm hug. Great for vinyl projects, scrap booking, card making and the like.
20. FREE Leafy 'I Love You' SVG File
Let's end this list on a true classic…I love you. Sometimes these 3 little words is all you need. No puns needed. Get your beautiful leafy Valentine freebie SVG file here.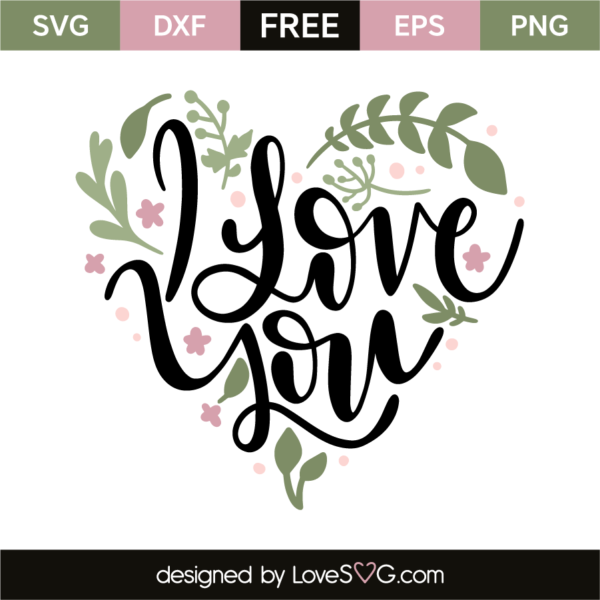 21. Love Is All You Need SVG
When the long day ends, and you come home to the people you love – there's no better medicine than love. Download this free SVG file.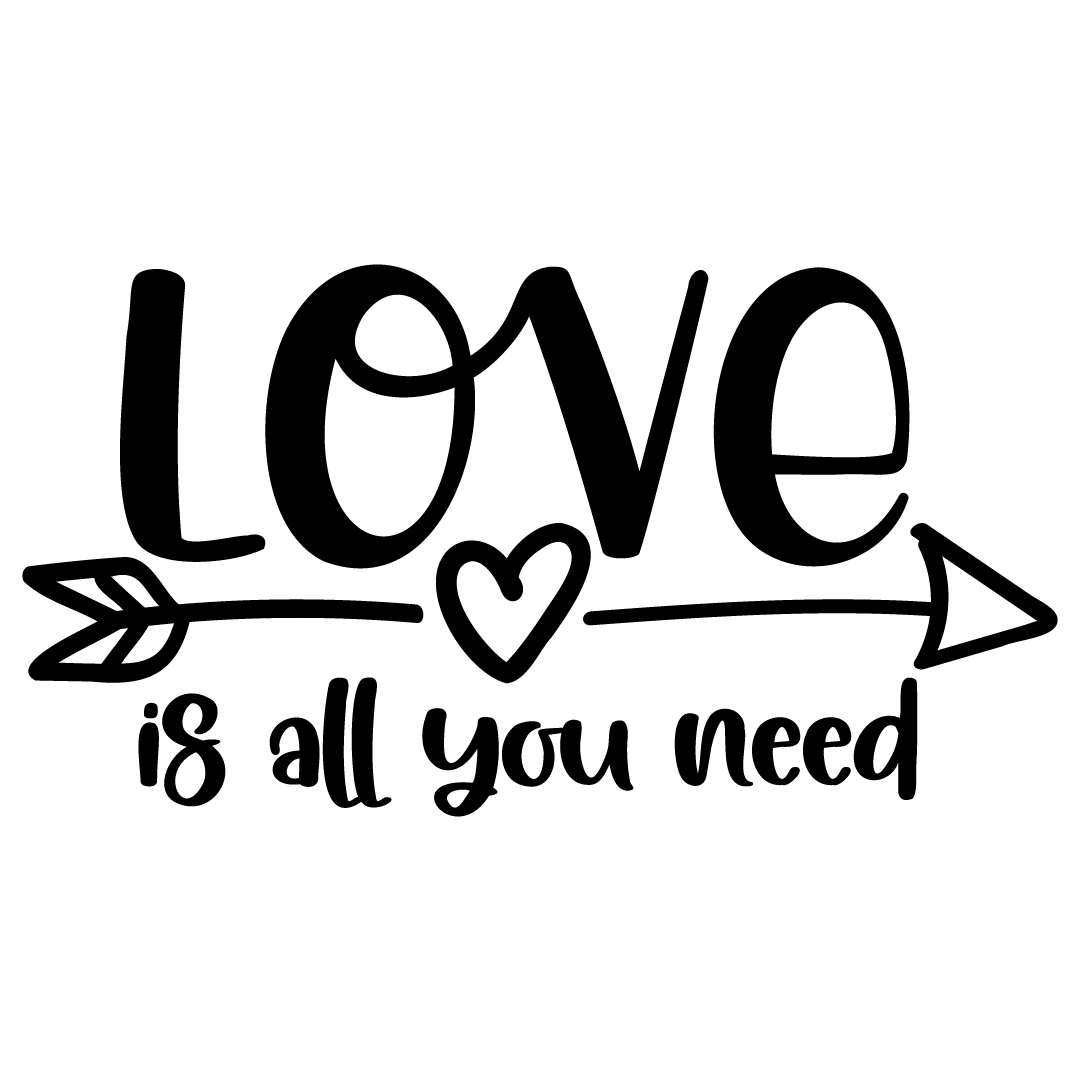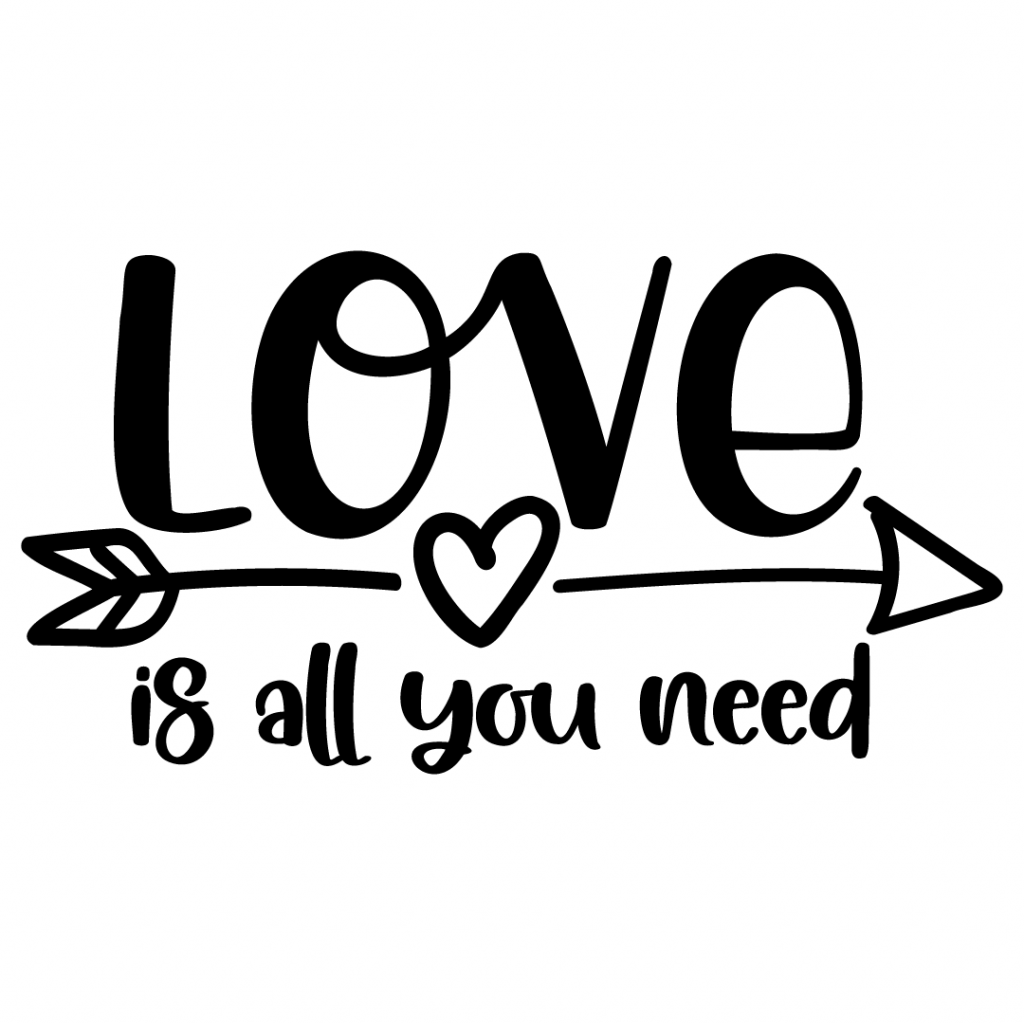 Ah, there you have it, 21 of the cutest Valentine SVG cut files I've encountered this year, just in time for 2021 Feb 14th, and it's totally free! Which one is your favorite? Do you have your own favorite suggestions? Leave a comment below if you do!
---
---