How To Draw a Donkey (Cute & Easy Step by Step Guide)
Super easy how to draw a donkey guide for young kids from ages 3 to 8. Fun and easy art activity for a rainy day, it took my daughter about 10 minutes of learning and following along so I know any child can do it! We went with a simple cartoon style that any child can learn how to draw with just 8 simple steps.
PS, is it me, or does every time I draw a donkey or say the word donkey, I can only hear it in Shreks donkey's (Eddie Murphy) voice?
~
🔖 See our collection of How-To-Draw tutorial instructions for young kids! Check out our collection of free coloring pages for kids while you're here too. We're a group of independent illustrators that create coloring pages, how to draw tutorials, craft printables, and educational worksheets for kids. We update our resource library regularly so feel free to check back as we add more and more content. We're currently at over 1000+ coloring pages and 500+ how-to-draw stuff guides for kids!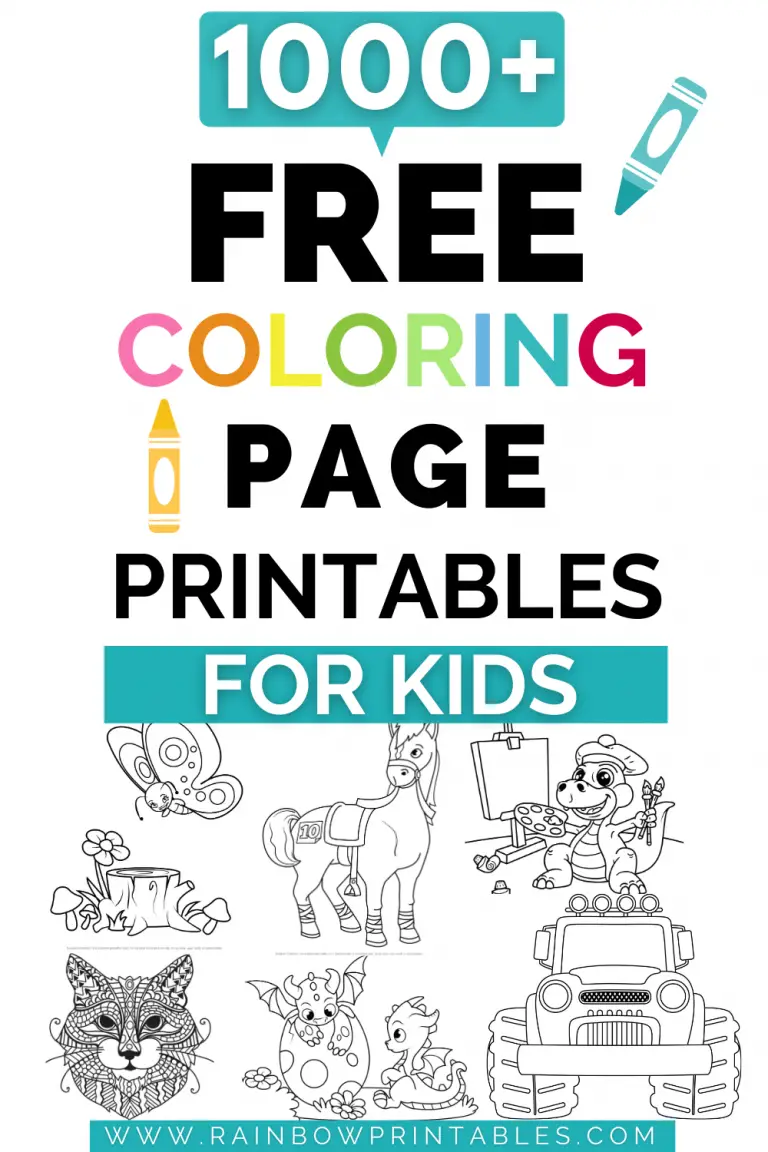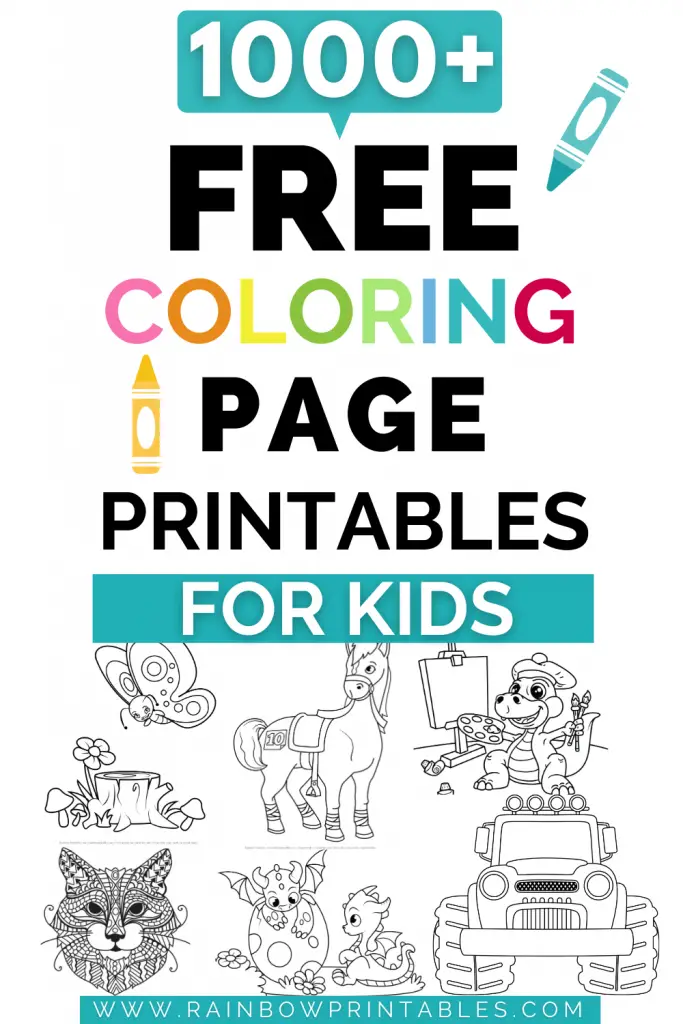 ~
🖍️ Tools For Success
Paper (Empty How To Draw Template PDF)
Pencil
Polymer Eraser
Coloring Tools (I recommend Crayola's 140 Piece Coloring Case)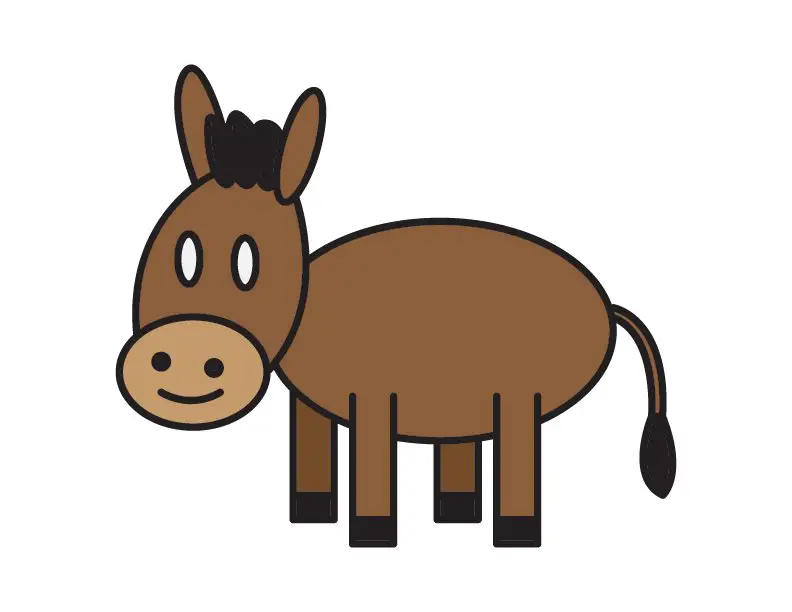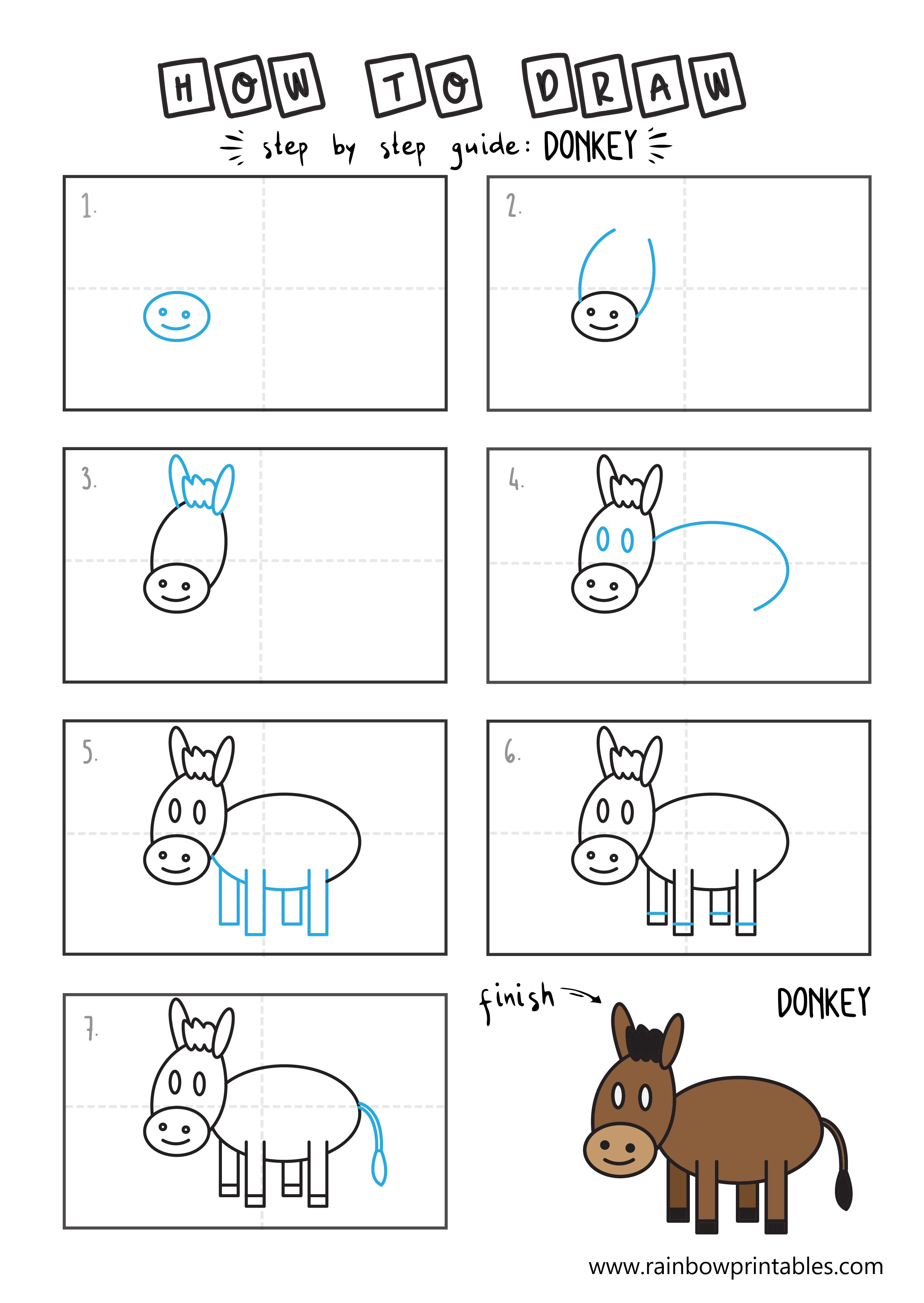 ---